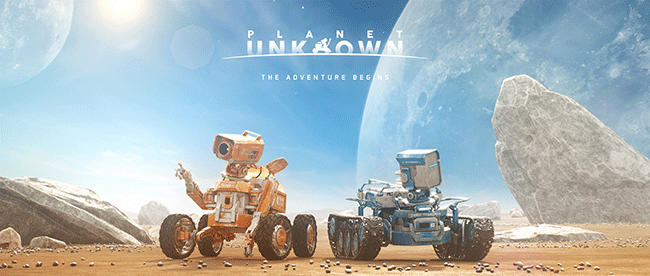 Interview with Shawn Wang: the Winner of Film of the Year - Animation in The Rookies 2017
is here inviting the winner of Film of the Year - Animation in The Rookies 2017 competition for a short interview about his work "Planet Unknown", please check the details as below.
Fox Renderfarm: Hi Shawn, would you please give a short self-introduction?
Shawn Wang: My name is Shawn Wang and I'm currently working as a CG generalist in advertising industry. I majored in Digital Media Arts back in university and started with motion graphics when I first stepped into 3D, then slowly moved on to animation.
Fox Renderfarm: OK, so why choose as an animation student?
Shawn Wang: I was fascinated by story-telling in both live-action and animation. We did a lot of live-action training and student projects in school. But I personally loved the medium of CG and learned how animation was created. I was inspired by so many amazing animation by both individuals from online and studios like Pixar. I couldn't wait to create my own animation.
Fox Renderfarm: You are really a good example for quick action! Then what's your favorite 3d software and renderer? Why?
Shawn Wang: I started with Cinema 4D and then Octane became popular. Octane was also the renderer I used for Planet Unknown. Now I also use Maya and Redshift on a daily basis. It's hard to tell which one is better than the other. They are all amazing tools. It's better to choose tools based on tasks.
Fox Renderfarm: Yeah, sounds reasonable : ) So how did you come out the idea of making "Planet Unknow" as your graduation thesis film?
Shawn Wang: The idea started back in 2014 when Interstellar was released. I was deeply impressed by the movie and was inspired by the two robots TARS and CASE. So I came up with the idea of intellectual robots exploring space without human. It could be quite interesting to develop the friendship between them.
Other inspirations include Pixar movies like WALL-E and Toy Story, as well as CHAPPiE, NASA documentaries about Mars Rover Curiosity, and short films by individuals like Alex Roman's The Third and The Seventh, Richard Mans' Abiogenesis, Erik Wernquist's Wanderers, Alf Lovvold's Dawn of the Stuff, Wes Ball's Ruin and so many more.
Fox Renderfarm: Wow, so many great works inspired you for your own great work, so impressive! But what challenges you encountered when making this film with your partners?
Shawn Wang: The most difficult part was jumping out of my comfort zone. I had to do this all the time through the process because I constantly found new stuff I never knew before. I had to spend extra time learning the new techniques or knowledge while working on the project. That was tiring but definitely rewarding. Learning has become a part of this project since then.
Fox Renderfarm: We could definitely imagine your hard times bace then, but finally you succeed. As for Planet Unknown, how many frames there and how long does this film takes to finish rendering?
Shawn Wang: In total it was around 12000 frames. I used two GTX980 for all the rendering. The render time for each frame varied from 4 minutes to 20 minutes. I left the machine rendering while I was sleeping. So in total it was around 4 months of rendering.
Fox Renderfarm: That's really huge time to finish rendering Planet Unknown, you should come to us at that time, we could help save you tons of time and electricity : ) Haha, would you please share your thoughts for winning so many prizes besides The Rookies competition?
Shawn Wang: It was a great experience. But the most amazing part is go to those festivals and see the works from other people. It's way more valuable than winning anything. These were great opportunities for me to learn and get inspired. Awards become less important since I finished the project, the fun part is always sharing and learning.
Fox Renderfarm: Yes, the most important thing is enjoying the process. Good for you. So is this your most satisfied film? If not, which one is?
Shawn Wang: Absolutely not. Because this is only the first short film I've created. I don't think I'll be satisfied with my future films either. There is always room for change if I look back.
Fox Renderfarm: Haha, that sounds awesome, we are quite expecting your future works. Since you said that you learnt and get inspried a lot from other work, so how do you think about the other entries in the animation category?
Shawn Wang: They are all great and high quality. I'm a big fan of story-telling. I love these entries with a good story. It does't matter it's 3D or 2D.
Fox Renderfarm: Emm, did you used our Fox Renderfarm service?
Shawn Wang: Not yet. But I'm looking forward to it. I've noticed the GPU render power of Fox Renderfarm has increased so much. I can't wait to try it for my next project.
Fox Renderfarm: Great, feel free to try our service and share your experiences with others. Do you have any other ideas or thoughts to share with us?
Shawn Wang: I learned quite a lot skills and techniques through the process. But the most important lesson learned was the Dunning-Kruger effect. It was funny that I even thought everything would be under control in the very beginning though I was an absolute beginner to the entire process. Even now I still can't figure out solutions to some problems I had. So it was good to have this learning opportunity and know my limitations. It will push me to keep learning through any future projects.  Finally, thanks to Simon and Fox Renderfarm for the interview.
Fox Renderfarm: Thanks your precious time for sharing your ideas with us, and we hope you can have more awesome artwork come out. Congratulations to you again, and hope we can have some cooperations in the near future.
Please enjoy the short animation film Planet Unknown here.
---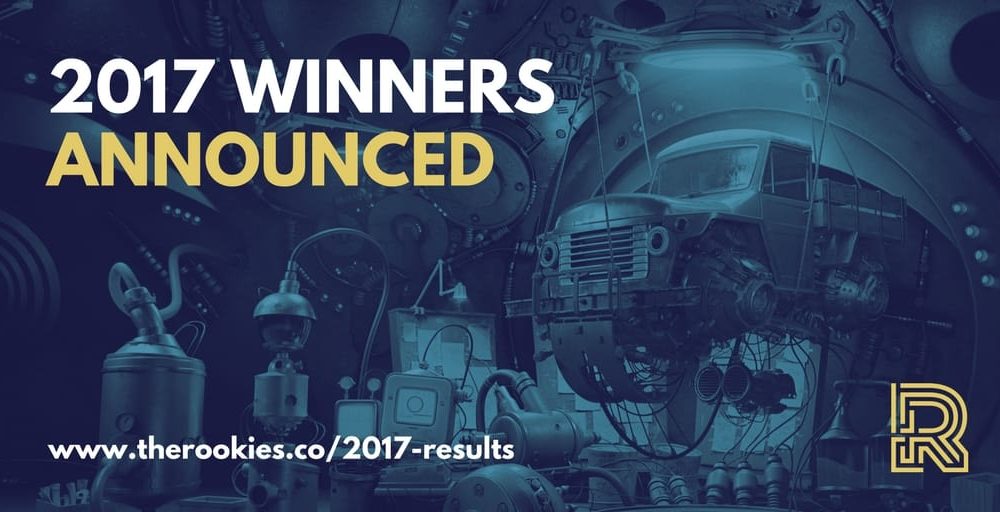 The Best Digital Media Students of The Rookies 2017 Announced
Time flies like an arrow, the full 4 months' campaign for the international student awards held by The Rookies just ended with great success. And as the exclusive partner of this inspiring contest, Fox Renderfarm shared the great happiness with The Rookies by the students' high participance and excellent works.
There are totally 8,725 digital projects were submitted by 2,752 students from more than 80 countries and regions all over the world. Over 600 academic facilities joined this campaign and encouraged their students to submit their work, they battled for Rookie of the Year, Game of the Year, and Film of the Year titles, and Fox Renderfarm is honorable to be the exclusive sponsor for the Film of the Year.
The winners were selected by the official judging panel which consists of more than 60 highly influential and respected industry veterans. The judges were asked to score entries based on criteria including — creative skills, technical skills, presentation, variety of skills, complexity, raw talent, and employment potential. It really took a lot of effort to select the winners, just like Andrew McDonald (Co-founder of The Rookies) said: The task of selecting winners hit a new level of complexity this year. Not only did our judges review our largest amount of entries to date, but they also reviewed full portfolios of work, not just individual projects like other awards.
It's really shocking to see so many amazing works created by those students this year, even the judges were surprised by the high quality of the work and diversity of new talent. To view the full list of winners and to see the amazing entries please visit http://www.**the****rookies**.co/**2017**-results/.
---
Key Words
VFX
|
Upin & Ipin
|
Green Book
|
Fox Renderfarm Interview
|
Mission Mangal
|
Kre8tif!
|
Fox Renderfarm Mini Program
|
CG
|
Florian Renner
|
CG Tech Summit Malaysia
|
Zhang Yimou
|
CSFF 9th
|
film works
|
cloud rendering
|
Golden Horse Award
|
Shadow
|
SIGGRAPH Asia 2018
|
Morrigan Flebotte
|
VWArtclub Annual *Contest
|
animation works
|
Asswad Mouhamad
|
IMax Studio
|
Interview
|
Boonie Bears
|
Renderosity
|
Renderosity 2018 Holiday Contest
|
Renderosity 2018 Animation Holiday Contest
|
Gary S. Kennedy
|
Evermotion Challenge 2018
|
Brian Beaudry
|
Alita: Battle Angel
|
Bobby Bala
|
Mohit Sanchaniya
|
Katapix Media
|
Flying Car Productions
|
Razer
|
The Shipment
|
FoxRenderfarm
|
CG Tech Summit
|
Alpacalypse Productions
|
halloween
|
Hum3d Survial Car Challenge
|
Federico Ciuffolini
|
Ralf Sczepan
|
Iavor Trifonov
|
Clarisse
|
CGTS Malaysia
|
Isotropix
|
C4D
|
Tomasz Bednarz
|
V-Ray
|
Cinema 4D
|
MAXON
|
siggraph caf
|
Evermotion challenge 2017
|
CGTrader Space Competition
|
Henrik Lein
|
film of the year
|
Le Anh Nhan
|
Planet Unknown
|
Fox Renderfarm 2017 Achievements
|
CSFF
|
Julio Soto
|
boar 2017
|
Deep
|
SIGGRAPH Asia 2017
|
Chris Sun
|
Glass Cage
|
Fox Renderfarm
|
Making Life of Bri' n Chris
|
anthem studios
|
The Rookies
|
Peter Draper
|
Makuta VFX
|
The Rookies 2017
|
Baahubali 2
|
CG Competition
|
hard drive
|
hum3d contest
|
enchantedmob
|
CG Studios
|
Rookies
|
Academy Awards
|
RAYVISION MILESTONES
|
CGTS
|
CGVray
|
weeklycgchallenge
|
SketchUp
|
siggraph 2017
|
Chris Buchal
|
SIGGRAPH Asia
|
LightWave
|
Indigo Renderer
|
Rafael Chies
|
V-Ray RT
|
CPU Rendering
|
NVIDIA Iray
|
Chaos Group
|
OctaneRender
|
Redshift
|
Vray
|
STAR CORE
|
CICAF
|
VR
|
Mr. Hublot
|
Ribbit
|
Blender Cycles
|
GPU Rendering
|
Linux
|
Monkey Island
|
LuxRender
|
HPC
|
Render Farm
|
RAYVISION
|
Life of Bri
|
WORLD LAB
|
Michael Wakelam
|
3D Rendering
|
Online Render Farm
|
Alibaba
|
Baahubali
|
阿里雲
|
VAX
|
Malaysia
|
Aliyun
|
2015 Hangzhou Computing Conference
|
Oscar
|
SIGGRAPH
|
CGTrader
|
Kunming Asia Animation Exhibition
|
Evermotion
|
RenderMan
|
Categories
---
RAYVISION News
---
RAYVISION Projects
---
RAYVISION Lectures
---
CG Challenges
---
Top News
---
Blog
---
Fox News
---
Fox Talk
---
Hot Spots
---
Recent News List
---
Global computer-generated animation and visual effects brands to gather at SIGGRAPH Asia 2019
2019-09-20
---
Interview With BoBoiBoy Movie 2,The Highest-grossing Animated Film In Malaysia
2019-09-12
---
"Upin & Ipin" Won The Best Feature Category at ANIMAZE 2019
2019-09-12
---
Green Book VFX Veteran Raymond McIntyre Jr. Shares Production and Careers Insights
2019-08-30
---
Interview with Junliang Zhang, Creator of the Game Scenes Project CyberNeon
2019-08-29
---
Tutorial | Desktop Client Installation (Linux)
2019-08-28
---
Mission Mangal, Bollywood's First Ever Space Film Rendered by Fox Renderfarm
2019-08-27
---
Kre8tif! 2019 Fox Renderfarm will see you in Malaysia!
2019-08-16
---
Big Shots Here!Fox Renderfarm @ SIGGRAPH 2019
2019-08-09
---
Partners
Medias