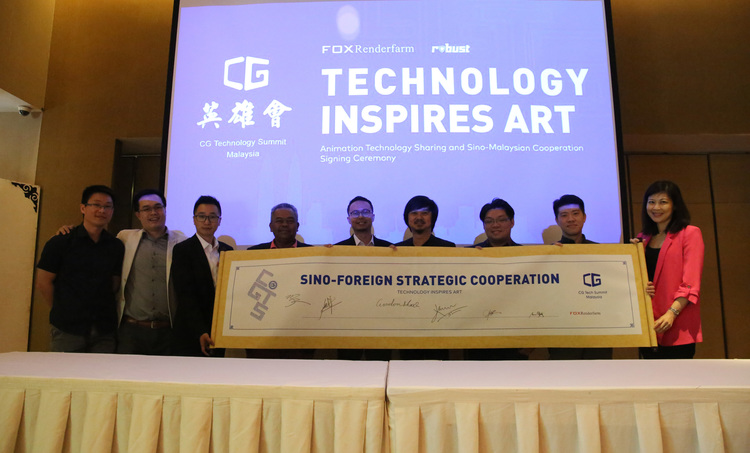 Fox Renderfarm "Technology Inspires Art" CG Technology Summit (Malaysia) 2018
Abstract: Powerful cooperation for better complementarity and CG industry development.
With the present rapid development of the CG production industry and the intensification of globalized labor division and cooperation, international cooperation has been encouraged gradually. In 2016, Malaysia's creative industries (including animation, games, etc.) had an export quota of 1.17 billion MYR. As one of the largest support for many well-known films, reducing costs and increasing output, serve as the facilitation of in promoting the development and cooperation of the CG industry between China and Malaysia.
On April 19th, 2018, the "Technology Inspires Art"- CG Tech Summit (Animation Technology Sharing and Sino-Malaysian Cooperation Signing Ceremony) organized and hosted by Fox Renderfarm was successfully held at the Renaissance Kuala Lumpur Hotel. The event brought technical knowledge to the CG expert from both China and Malaysia. It also helped boosting the depth of cooperation between the two countries.
It is reported that Fox Renderfarm, as the world's leading visual cloud computing platform, covers more than 50 countries and regions in the world. At the same time, Fox Renderfarm has participated in and rendered many well-known domestic and foreign films, mainly including:
"Mr. Hublot" which won the Academy Award for Best Animated Short at the 86th Academy Awards; "Wolf Warrior 2" which broke the Chinese box office record at 5.6 Billion Chinese Yuan; "Baahubali", the best-selling Indian film in history; "Monkey King: Hero is Back" which recorded nearly 1 Billion Chinese Yuan Chinese box office; "Duck Duck Goose" animation which its production level is comparable to Hollywood's; "Boonie Bear" series that broke the record of China's animated movie box office; "Detective Chinatown 2" that broke China's first-week box office records and etc.
Guests attending the summit included: Janice Lim-Head of Animation in Malaysia Digital Economy Corporation (MDEC), Shuai Peng-VP of Film Division in Original Force, Ling Chen-Business division production director in Original Force. Yanjuan Liu –Deputy General Manager of Fantawild, and Mike Zheng-Fox Renderfarm Marketing Director and CG Technology Summit founder, and Les'Copaque Production (Tuan Haji Burhanuddin Md.Radzi), SA (Goh & Raymond), Animamundi Studio (Chun Chong Leong), Wau Animation (Usamah Zaid & Mohd Faiz), Pixelline (Chris & Way) and other chief executives of top production company in Malaysia are among the attendees.
Janice Lim, Animation Director of the Malaysian Digital Economic Development Bureau, addressed the summit and gave a brief introduction to Malaysia's current animation industry development. She said that the exchange and cooperation between the animation industry of China and Malaysia will jointly promote the economic development of the two countries. At the same time, she also hopes that Fox Renderfarm, as the leading visual cloud computing platform in the CG industry, can organize more activities to provide learning and communication opportunities for the animation industry elites of both countries and jointly promote the development of the industry.
At the same time, Fox Renderfarm VP Wangcheng Xiao and Marketing Director Mike Zheng introduced the current status of Fox Renderfarm's development, the future strategic layout, and the original intention and significance of launching the CG Tech Summit. In the past quarter, Fox Renderfarm's home-made movie box office accounted for one-third of the box office of domestic cinemas in the same period, and together with SIGGRAPH CAF and its Shenzhen branch, successfully hosted the first SIGGRAPH animation tour exhibition in China. Technical Seminar. The success of the CG Tech Summit is of great significance. As the sponsor of the CG Tech Summit, Mr. Mike Zheng hopes that more industry leaders will participate and create more value for the industry.
At the summit, Fox Renderfarm teamed up with the leading Chinese animation production company, Original Force and Fantawild, to bring together a series of technical expertise sharing for Malaysian industry elites. They also conducted on-site interactions, to exchange and discuss in-depth animation production techniques and experiences. Original Force CG Division Production Director-Ling Chen "From Motion Capture to CG Production Process"
The " L.O.R.D: Legend of Ravaging Dynasties ", which was produced and published by Original Force, is China's first full-reality CG animation film and has created a brand new movie type in the Chinese film industry. When the film was first released, the audiences can not stop but give thumbs up to its high quality CG technology. At the summit, Ling Chen, CG Division Production Director in Original Force, took " L.O.R.D: Legend of Ravaging Dynasties "season one and two as examples to compare processing and management of motion capture data, layout documentation's publication of motion capture data and the management of synthesis documentation, in order to explain the process from motion capture to CG production in details. Original Force Film Division VP-Shuai Peng "Film Rendering Difficulties of Original Force"
Original Force is the leader in China's digital production industry, focusing on providing excellent video and game content production services for the global digital entertainment industry. Shuai Peng gave a comprehensive introduction to the development of Original force and her deep cooperation with Fox Renderfarm over the years. At the same time, the film and television production works that Original Force involved were among the examples shared and an in-depth analysis was made on the difficulties that the team had faced and endured in the animation technology. Fantawild Deputy General Manager-Yanjuan Liu "Boonie Bears Animated Series Film Technology Development Process"
The Boonie Bears animated series is a key project created by Fantawild. From "Boonie Bears: To The Rescue!" in 2014, "Boonie Bears: Mystical Winter" in 2015, "Boonie Bears: The Big Top Secret" in 2016, "Boonie Bears: Entangled Worlds" in 2017 to "Boonie Bears: The Big Shrink" released in the 2018 Chinese New Year period. The production level of the above five films has increased year by year, with a total of nearly 2 Billion Chinese Yuan at the box office. Yanjuan Liu took the development of five films as an example to deeply analyze the key factors of success, stressing the importance of the storyline, and the significance of the combination of technology and art to film and television production.
At the summit, senior executives from Malaysia's top animation companies also actively interacted with guests and conducted in-depth discussions and exchanges on business cooperation and technical production.
The "Technology Inspires Art"-CG Tech Summit sponsored by Fox Renderfarm not only brings the cutting-edge CG technology and the most practical successful case experience to the industry, but also provides an exchange and learning opportunities for the animation industry elites between the two countries. At the same time, the signing of cooperation between China and Malaysian mainstream production companies is also conducive to the promotion of complementarity and division of labor between the two countries and their strong cooperation to jointly promote the development of the CG industry in Malaysia and the creative industries in Malaysia.
---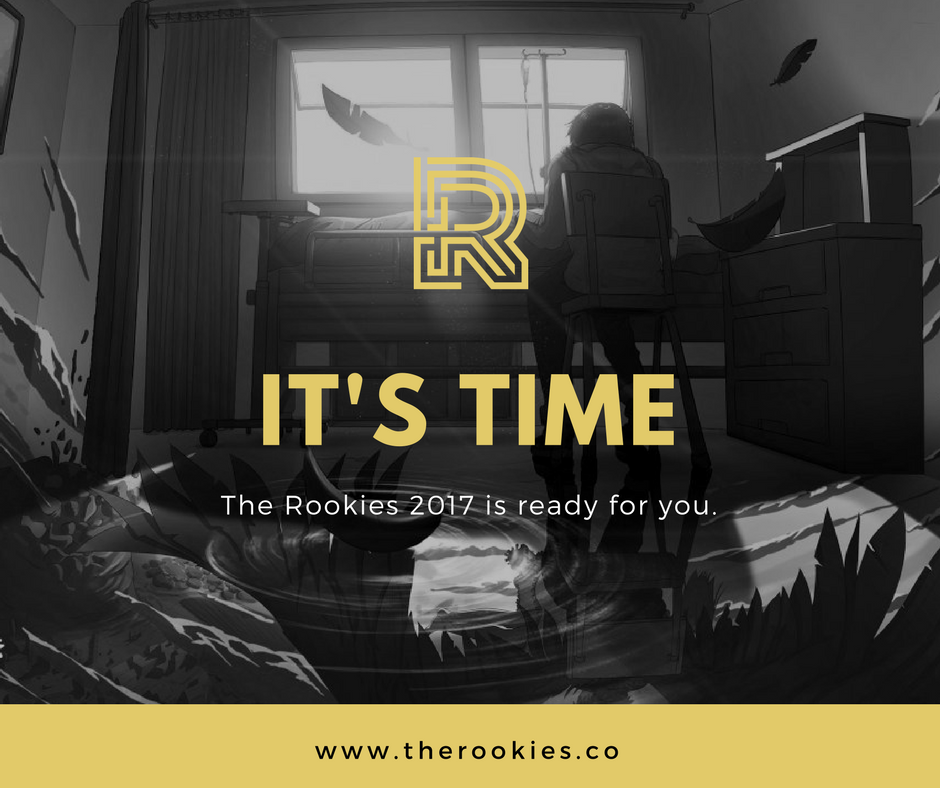 The Rookies 2017 Finally Kicks Off And Ready for Submission
The Rookies is a global competition for young designers, creators, innovators, and artists. After got awesome achievements in 2016 which received a total of 1,824 entries from 479 schools in 77 countries. The Rookies 2017 competitions finally kicks off. And Partner for the great event in 2017.
About The Rookies
The Rookies is the acclaimed international competition for young creatives. Founded in 2009 to showcase the most talented student designers, illustrators, film makers, animators, developers, digital artists, and launch them into the career of their dreams.
The Timeline of The Rookies 2017
Open for Submissions: March 7
Submissions Closed: May 29
Final Judging: June 21 - June 30
Winners Announced: July 7
How to Join The Rookies 2017 Competition
1.Visit The Rookies official website: http://www.therookies.co.
2.Create an account.
3.After that, create your own portfolio page for showing your work.
4.Upload your work.
Note: Please make sure you are student or recent graduate at least 18 years old.
The Whole Categories of The Rookies 2017
● Illustration ● Graphic Design ● Motion Graphics ● Photography ● Architecture ● Industrial Design ● Film Making ● Web & Mobile ● VFX & Animation ● Next-Gen Gaming ● Virtual Reality ● Robotics
The Prize for The Rookies 2017
● The latest popular software, hardware, gadgets, media and Fox Renderfarm's exclusive service ● Random giveaways for all entrants ● A job or internship for working on biggest studios in the world ● Scholarships ● Expert reviews & industrial rankings for helping you on future careers
How lovely the prizes are there! It is totally free to enter, why not come there to show your skills and win the awesome prizes now?
---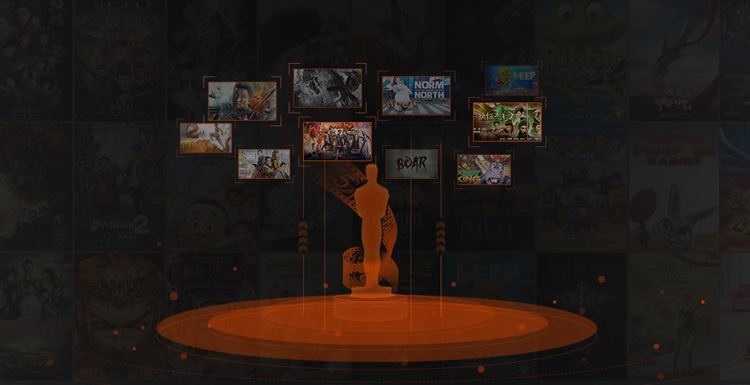 Why Choose FoxRenderfarm?
Fox Render Farm is becoming one of the most notable and credited services that we provide, without any fail.
Fox is extremely user-friendly and hence, rendering tasks can be submitted to our system by following some easy steps. The user's online system and control panel provided by the Fox Render Farm allows you to monitor the overall rendering progress in real-time. Queuing is not required, as the final rendered file will be presented as soon as the process is finished. Our users can get their HD and Ultra HD animations rendered at full quality through Fox's system.
With nearly two thousand workstations, the Fox Render Farm is equipped with brilliant hardware specifications. Every functional node has an Intel Xeon I7 3770K processor and an E5645 processor. The I7 3770K processor has the memory capacity of 16 GB while the Intel Xeon processor's memory varies between 24 and 64 GB. The local network that we use is Infiniband, with a high speed of 20 Gbps and it utilizes the Windows 7 operating system.
Software such 3d Max, Maya, Softimage, Blender and C4D are supported by our rendering farm as well. It also supports render engines like V-Ray, Mental Ray and Final Render.
The cloud rendering service that we offer is our biggest strength. are usually a structure built on interconnected PCs, which share their memory and processing capabilities to efficiently process CGI rendering. Nodes that are utilized; are advanced in nature; and thus, without too much manual input and manipulation, brilliant computer generated graphics and imagery can be created. Render farms are also highly efficient and that is why, at CG Studios, we use them to examine graphic and special effects.
Traditional render farms are great, but they do not come without their limitations. Space constraints, high maintenance requirements, and expenses associated with these farms could be a huge problem for smaller companies. are amalgamated with lesser costs and user friendly system in order to provide smaller companies with the best rendering option.
---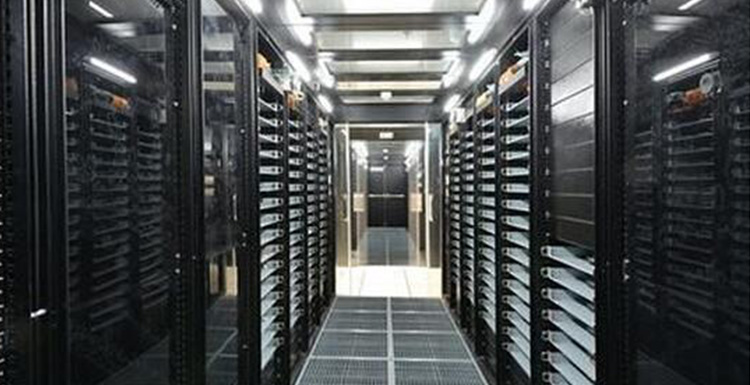 The Top Benefits of Online Render Farms
Having a render farm is essential for computer graphics studio owners today. Technology in the field is advancing at a rapid rate and having the resources to keep up with client requirements is something that CG studio owners should consider.
Rendering is one of the main duties that a computer graphic designer is responsible for. Having a proper system and software that performs complex rendering tasks can prove impractical sometimes due to the extensive costs and management it requires.
However, the services of an online or a can prove invaluable. Here are some reasons:
Easy To Use
Online services are not only a practical option, but they are also very easy to use. Software management and maintenance are handled by service providers thus allowing your time to invest in projects that are more lucrative. All you have to do is access to the cloud render farm through your computer!
Time-Saving and Cost Effective
Compared to the time and money it will take for you to do all the rendering yourself, professional online rendering can help you save company resources that can be put to better use elsewhere.
Realistic Visual Effects
The is software based on complex programming that allows programmers to generate effective visual effects. Outsourcing for these services yields highly efficient, updated and realistic visual effects. Expert engineers and programmers use the latest rendering techniques to create realistic visual effects.
Efficient Delivery
Converting the final project in accordance with your format and organizational requirements is a difficult process. However, external rendering services can package and distribute your project according to your required specifications.
At Fox Renderfarm we offer pioneering self-service cloud computing for rendering, research into cluster rendering, parallel computing technology, and computing services for .
---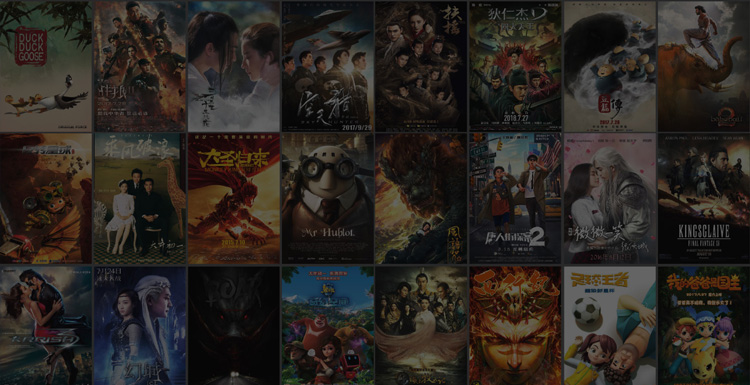 Render Farm on Film and Animation Works 2018
There are still 18 days from the end of 2018. This year, Fox Renderfarm has achieved a good goal in film and animation works rendering. Below is a collection video of some of the animations and film works that we participated in.
The names of the works played in the video are:
Shadow
Detective Dee: The Four Heavenly Kings
Legend of Fu Yao
Detective Chinatown II
Wolf Warrior 2
Ten great III of peach blossom
Baahubali: The Beginning
L.O.R.D (Legend of Ravaging Dynasties)
The Wind Guardians
Monkey Magic
Duck Duck Goose
Boonie Bears: The Big Shrink
Fights Break Sphere
Boonie Bears: Entangled Worlds
The above is just a list of some of the works we have rendered until 2018. If you want to know more details, you can visit our in Asia, we are constantly being recognized by our customers. More and more users are using our render farm, which gives us a good evaluation of our services and platforms.
Here's our evaluation at SIGGRAPH Vancouver 2018, one of the interview participants who used a number of to cooperate, you can see the following video for your reference:
Fox Renderfarm has always focused on the of film and video, we are good at summing up the real needs of users, and constantly follow the footsteps of users to improve our products, in order to give users a better cloud rendering service.
Fox Renderfam's industry to support both services. At the same time, we have thousands of rendering nodes, users can upload and render in real-time. This is also the advantage that we are different from others, and one of the reasons why many users like to use us.
We know that many enterprises encounter many headaches in the transmission of large files, such as video, the transmission speed is too slow, and the file transmission process is afraid of interception, loss and other accidents. Also, it is cost a lot of time when the file transfer process be interrupted, that means you should transfer again.
In response to the above problems, we have developed a large file transfer tool for users to choose, using a second to increase the transmission speed by 100 times. Moreover, our own also has the application of this technology, which ensures that users can quickly complete the uploading of the work to be rendered and download, which greatly saves time.
---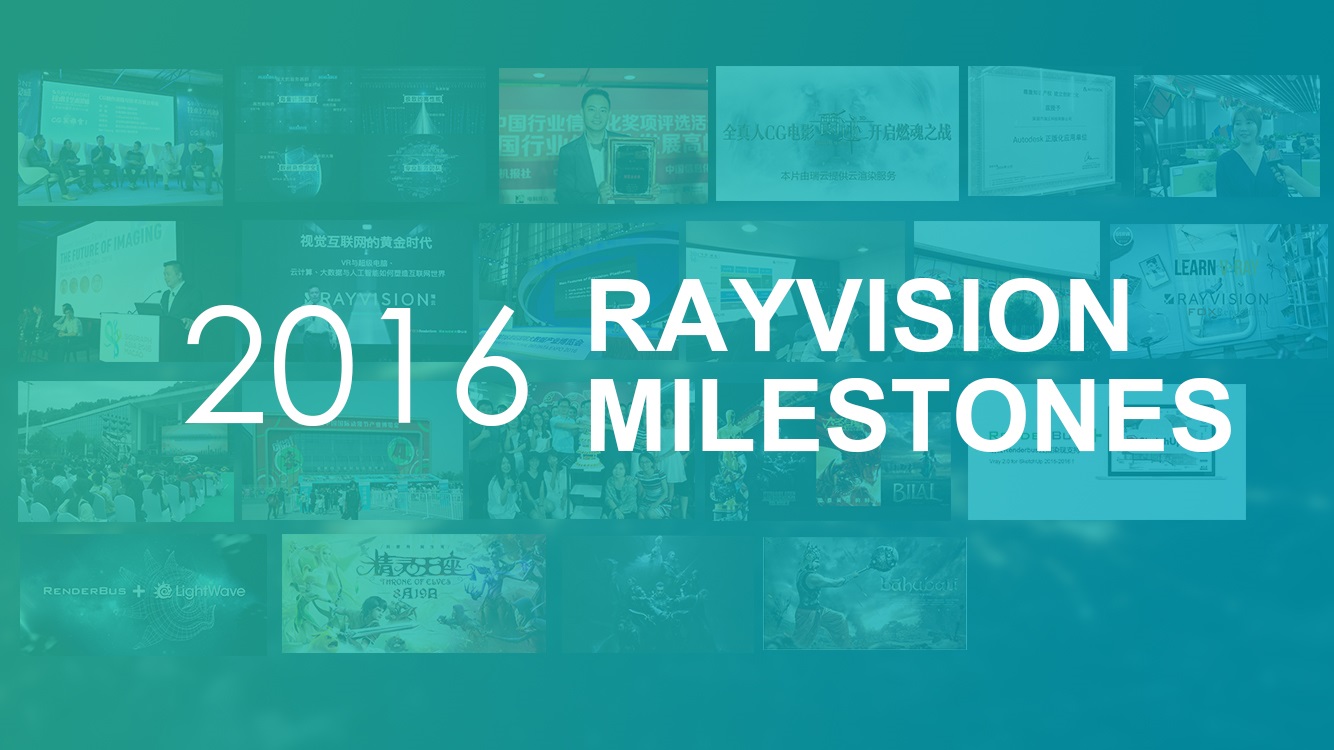 RAYVISION MILESTONES in 2016
Timeline: 7/12/2016 SIGGRAPH Asia Featured Sessions Planned by RAYVISION
As experienced entrepreneur in computer graphics industry, Hsin-Yao Liang, the president of RAYVISION (), took the Featured Sessions Chair of SIGGRAPH Asia 2016. Hosted by Hsin-Yao Liang and planned by RAYVISION, Featured Sessions have 2 panels: He's Back! T2 25 Years Later (Panel 1) & The Future of Imaging (Panel 2). Many authoritative experts and scholars from computer graphics industry all over the world come together to attend this grand meeting.
Timeline: 6/12/2016 RAYVISION - The Only Chinese Enterprise Representative of SIGGRAPH Asia Committee
The 9th ACM SIGGRAPH Conference and Exhibition on Computer Graphics and Interactive Techniques in Asia () attracts more than 6000 industry leaders, experts and scholars of computer graphics and interactive techniques. As the only Chinese enterprise representative of the committee, RAYVISION (Fox Renderfarm) attended SIGGRAPH Asia 2016 as the exhibitor (Booth B-02) and displayed their splendid rendering projects, which drew attention of the worldwide experts in the field of computer graphics and interactive techniques.
Timeline: 28/11/2016 RAYVISION Was Invited to Attend CSFF
The 7th China International New Media Short Film Festival (CSFF) is the only state-level international short film festival in China. CSFF has been witnessed rapid increase in its influence, it attracted film agencies from 18 countries and regions, and made itself one of the most significant short film festivals acknowledged by the industry and one of the three major film & TV cultural activities in China, with the other two being Beijing International Film Festival and the Shanghai International Film Festival. The high ratio international agency attendance, high level of specialization and advanced film & TV equipment are the highlights of this year's festival.. As the exhibitor of New Technology Interactive Experience Area, RAYVISION aims to accelerate the development of new media industry and promote the exchanges and cooperation of international culture.
Timeline: 15/11/2016 RAYVISION Held First CGTS in Shenzhen
RAYVISION held first CGTS (CG Tech Summit) in Shenzhen on November 12th, 2016. With the popularity of Hollywood's top CG works, we gradually realized that CG technology not only explores the possibility of artistic expression, but also provides the audience with a higher quality of visual experience. Art challenges technology all the time. How to solve the technical problems during the film production, how to improve production efficiency are the purposes that RAYVISION launched the CGTS. Themed as "Technology Inspires Art", CGTS chose Shenzhen as the first station, gathered the most professional CG elites, provided a platform for them to share and exchange their experience.
Timeline: 10/11/2016 3 Films Rendered by Fox Renderfarm Eligible for 89th Oscar Best Animation Award
The Academy of Motion Picture Arts and Science (AMPAS) recently released the official notice that 27 animated films participate 89th Oscar Best Animation Award which creates the record on quantity. 3 of these submitted animated films were rendered by Fox Renderfarm: Monkey King: Hero Is Back (China), Kingsglaive Final Fantasy XV (Japan) and Bilal (Dubai). Back to 2014, Mr. Hublot rendered by Fox Renderfarm won the 86th Oscar Best Animated Short Film Award. It clearly shows that the projects rendered by Fox Renderfarm are excellent.
Timeline:1/11/2016 RAYVISION Got A Certification for Applying Authentic Autodesk Software
As the core of Internet+ era, the software is widely applied in every aspect of economy society. RAYVISION always respects intellectual property, improves the awareness of software copyright protection. Therefore, RAYVISION got a certification for applying authentic Autodesk software in November 2016. Moreover, RAYVISION strongly promoted the use of genuine software, and got certifications of several large enterprises worldwide, such as Pixar's RenderMan, Arnold, V-Ray and IBM.
Timeline: 25/10/2016 RAYVISION's Internal Storage Was Upgraded to 360Gbps
Storage is the core facility applied to the cluster. By applying the data classification, RAYVISION extended the data storage with memory, SSD and common disk. RAYVISION's distributed storage throughput used by the cluster of every 1000 nodes were upgraded to unprecedented 360Gbps, which completely solved the problem of frame stucking caused by insufficient memory. In order to adapt to the special effects rendering, RAYVISION planned to upgrade the throughput of every cluster by 4 times in 2017.
Timeline: 17/10/2016 RAYVISION Demonstrated Cloud Computing Force behind Visual Industry
The Computing Conference 2016 was held in Yunqi Town of Hangzhou on October 13th, 2016. The Conference unprecedentedly attracted a large crowd of entrepreneurs and experts from all over the world. The Visual Processing Venue tended to be the most popular session. In the Visual Processing Venue, Kenny Zou, the general manager of RAYVISION, demonstrated the cloud computing force behind visual industry by 3 aspects: the great challenge of film industry, FoxRenderfarm's to be more remarkable.
Timeline: 30/9/2016 China's First Full Realistic Human CGI L.O.R.D Was Released
L.O.R.D (Legend of Ravaging Dynasties) is a fantasy film directed by Jingming Guo, which adapted from his novel with the same title. As the investor and producer of L.O.R.D, Original Force took the responsibility of production, including character design, role scanning, action & expression and CG animation. RAYVISION had the honour to render this China's first full realistic human CGI film. In the release of L.O.R.D, RAYVISION conducted an exclusive interview with Original Force's production team who highly appreciated the expertise and service of Fox Renderfarm.
Timeline: 1/9/2016 Fox Renderfarm Client Was Updated to Version 4.0
Fox Renderfarm client was updated to version 4.0. The new version was based on QT structure and worked on Windows, Linux and Mac. Linux users have access to Fox Renderfarm client now!
Timeline: 25/8/2016
RAYVISION Won the Award of 2016 Leading Platform in China
The 8th China Industry Informatization Conference was held in Beijing on August 25th, 2016. It was jointly hosted by China Information World, China Computer Industry Association, China Federation of IT Promotion. At the award selection of this conference, RAYVISION won 2016 Leading in China. Ben Cheung, the vice president of RAYVISION, accepted the award as the representative, which was reported by more than 50 media.
Timeline: 19/8/2016 Throne of Elves - New Height of Chinese Animation
Throne of Elves was a fantasy animated film produced by Mili Pictures and rendered by RAYVISION. It was released on August 19th, 2016. Based on Dragon Nest, the film abandoned the huge background in the game, described a love story about a human boy and an elf girl across races in the cruel war. In this film, every scene, every frame and every shot is beautiful.
Timeline: 12/8/2016 LOVE O2O's Hit on the Big Screen
Rendered by RAYVISION, LOVE O2O is a film adapted from Gu Man's novel of the same title. It was about an online game love story of Xiao Nai (acted by Jing Boran) and Bei Weiwei (acted by Angelababy). They came across in the game world and fell in love in the real world. The scene filming was used to the film, which created a beautiful fantastic game world.
Timeline: 4/8/2016 Fox Renderfarm is applicable to LightWave!
LightWave 3D is a cost-effective 3D animation software developed by an American company NewTek. It's one of the most important 3D animation software in the industry. Due to LightWave's easy-to-use and powerful functions in biological modeling and character animation, LightWave 3D is widely used in the field of film, television, advertising, games, animation etc. Fox Renderfarm is applicable to LightWave! Fox Renderfarm has numerous rendering nodes and huge storage, they can provide a lot of servers as what customers need and save much rendering time for the projects. Fox Renderfarm's powerful technical team can customize different rendering solutions according to customers' requirements, so that they can put more time and energy on artistic creation.
Timeline: 3/8/2016
The Fox Renderfarm for SketchUp Launched
As we all know, SketchUp is a popular and outstanding software for 3D architectural designing, it is called the "pencil" in CG designing industry for the reason of its extremely easy using feature. Now we are proud of declaring that Fox Renderfarm has supported Vray 2.0 for SketchUp 2015-2016. You can freely choose multi machine sequence for rendering to save more time, so that you can devote yourself to the unlimited creative designing with limited energy and time. Besides that, you can also freely choose the needed scenes to render with just a few simple clicks when submitting jobs.
Timeline: 24/7/2016 RAYVISION's Hit TV Drama Ice Fantasy
Ice Fantasy was a costume TV drama adapted from Guo Jingming's novel, which was post-produced by PIXOMONDO, an international special effects company, and rendered by RAYVISION. It was exclusively played on Hunan Satellite TV Diamond Theatre from July 24th, 2016. The magnificent snow world and beautiful sea in the TV drama attracted a lot of audience.
Timeline: 20/7/2016 RAYVISION Partnered with Alibaba Group to Make Strategic Layout on Visual Cloud Computing
As a giant in the Internet companies, Alibaba Group's cloud computing power has risen to the top line of the world. Last year, RAYVISION and Alibaba Group reached a strategic cooperation on visual cloud computing. A few months later, Alibaba invested in RAYVISION and partnered with RAYVISION to make strategic layout of visual cloud computing and provide powerful, accessible and economic , which turned to be an important milestone for Alibaba on cloud computing globalization.
Timeline: 10/7/2016 Bahubali: The Beginning's First Hit on Big Screen in China
After the historical Indian epic blockbuster "Baahubali - The Beginning" released in 2015, it set a record for the opening day in India's history, and became the top-grossing Indian film within India in 2015. This year, Bahubali: The Beginning's first hit on big screen in China on July 10th. CGI visual effects was collaborated with a local company Makuta VFX. Fox Renderfarm was tasked with the responsibility of rendering the movie. Almost entire movie was super imposed with elaborated CGI special effects of lavish landscapes and magnificent war scenes from the movie.
Timeline: 9/7/2016 Final Fantasy XV: Kingsglaive Provided A Visual Feast
Final Fantasy XV: Kingsglaive was a CGI film produced by SQUARE ENIX, which is the developer of Final Fantasy series games. After the film released on July 9th, 2016, it was widely acclaimed for its incomparable visual special effects. Final Fantasy XV: Kingsglaive was rendered by RAYVISION, and the producer gave very high praise of RAYVISION's services. The sophisticated 3D CG animated technology made the character vivid and lively. Obviously, this film has reached the top level of CG film in the world.
Timeline: 28/5/2016 RAYVISION Was Invited to Attend CIFTIS
The 4th China Beijing International Fair for Trade in Service (CIFTIS) was held in Beijing International Convention Center on May 28, 2016. CIFTIS is the first comprehensive platform specializing in the trade in services around the world. As the leading brand in .
Timeline: 6/5/2016 RAYVISION Issued Cloud Computing Platform in Big Data Expo
Guiyang International Big Data Expo 2016 was opened in Guiyang International Conference & Exhibition Center on May 6, 2016. The event exhibited the world's latest development of cutting-edge big data-based technologies, products and solutions, and it also provided a platform for sharing information and exchanging ideas as well as business negotiation. It attracted the pioneer enterprises and leaders from all over the world in the big data field. Dawn Wu, the product director of RAYVISION (FoxRenderfarm), issued Rayvision Cloud Computing Platform in Big Date Expo. She explained "what is cloud rendering" and "main features of Rayvision platform", meanwhile she introduced the numerous projects rendered by FoxRenderfarm and FoxRenderfarm's Hollywood-class technical team behind the Mr. Hublot, the Best Animated Short Film of Oscar.
Timeline: 24/5/2016 Learn V-Ray Partners with FoxRenderfarm to Creat More Amazing Works
Learn V-Ray is an authorized training center certified by Chaos Group. In the online area you can find the 5SRW Course for V-Ray, including V-Ray tutorials and lessons, materials to download and all you need to get the 5SRW Certification for V-Ray. As Learn V-Ray's official partner, FoxRenderfarm rendered countless works for Learn V-Ray's trainers and students. The philosophy that RAYVISION (FoxRenderfarm) always sticks to is that technology inspires arts. With the most professional technical team, the best customer service team and the most powerful computing center, RAYVISION (FoxRenderfarm) can save more time for users so that they can devote to more creative artworks.
Timeline: 14/5/2016 RAYVISION's Outlook on VR in ICIF
The 12th China International Cultural Industries Fair (ICIF) was held in Shenzhen Convention & Exhibition Center. ICIF is a world-famous cultural feast playing an increasingly important role in boosting China cultural industries and promoting China cultural products and projects to go global. The number of sub-venues expanded from 1 to 61. VR Summit was held in F518 Idea Land sub-venue. Hsin-Yao Liang, the president of RAYVISION (FoxRenderfarm), attended VR Summit as a guest speaker. He exchanged his experience of VR in 1993, shared his feelings when he attended NAB Show in USA, brought the newest VR product information, and broadened everyone's vision for the latest technology.
Timeline: 18/5/2016 RAYVISION Got Invention Patent for Cloud Render
RAYVISION (FoxRenderfarm) is specialized in researching and developing cloud rendering platform and related technologies, and has numbers of invention patents for related technology. Compared to many other render farms, RAYVISION's influence in the industry as well as the values provided for the users in the animation, film, television and special effects industry are immeasurable. RAYVISION firstly-launched cloud rendering platform brings much convenience and saves incalculable time and cost for users. Now, RAYVISION got an invention patent for cloud rendering from State Intellectual Property Office.
Timeline: 27/4/2016 VR Game Rendered by RAYVISION Attracted Lots of Visitors in CICAF
The 12th China International Cartoon & Animation Festival (CICAF) attracted more than 1500 companies from 80 countries and regions. As the leading brand of global cloud rendering business, RAYVISION (FoxRenderfarm) made a significant contribution to animation, film, VFX, VR and other industries. This time, RAYVISION exhibited at booth B2-024 to show the core values and achievements they brought to customers. At the meantime, Mili Pictures' STAR CORE VR game rendered by RAYVISION attracted lots of visitors in CICAF.
Timeline: 26/2/2016 RAYVISION Launched GoCloud Program
RAYVISION (FoxRenderfarm) always adhered to the spirit of "Small Teams Dream Big" and made contributions to education and CG industry. RAYVISION (FoxRenderfarm) not only sponsored many different kinds of international CG challenges, but also launched GoCloud program to help the small teams realize their dreams. GoCloud is a program that aims to help potential CG students and creative small teams. This project has two parts: For Education & For Creative.
---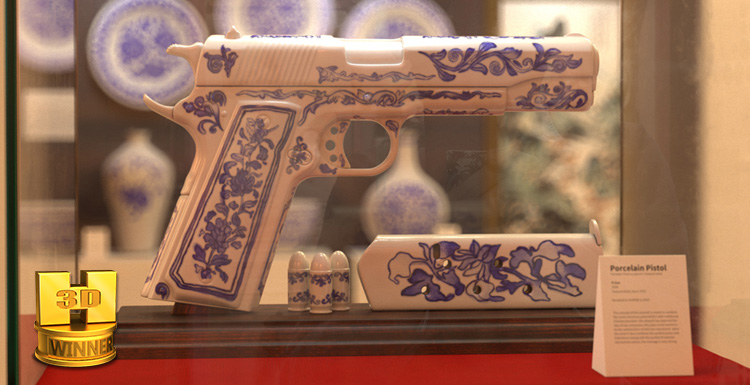 Interview With Yi Sun, The 1st Winner In Hum3D's Three D Gun 2 Competitio
It is our honor to have an interview with Yi Sun, the first place winner in Hum3D's Three D Gun 2 Competition, which is also sponsored by Fox Renderfarm, a leading service provider in CG industry. Share this interview with everyone, here are the dialogue between Fox Renderfarm and Yi Sun.
Fox Renderfarm: Hi, Yi Sun, congratulations to winning the 1st place in this contest, thanks so much for taking your time to have the interview with us. Firstly, would you please give a brief introduction about yourself?
Yi Sun: Yes, my name is Yi Sun, 25 years old, from China, I had a bachelor degree in 3d animation and I'm currently studying Master of Design in Sydney.
Fox Renderfarm: How long have you been in the CG industry? And how did you make the decision to get into the CG industry?
Yi Sun: I haven't found a job in the CG industry yet, but I've been teaching myself 3D for 5 years now. I started doing silly short videos when I was a kid. back then I discovered I can make some visual effects for videos in After Effects, but soon, I realized the 2D visual effects is very limited, I want to make more sophisticated effects, especially 3D effects. so I started learning 3D software. At that time I just thought it was cool, I never thought about doing this for a career, until I visited the universal studio in Los Angles. I got a chance to listen to the Hollywood VFX artists talks about the VFX production of the blockbuster movies and it blew my mind. I've been dreaming to work on a blockbuster movie ever since that talk and I've been working very hard trying to put my first step in the CG industry. I hope my dream will come true soon.
Fox Renderfarm: It is a great experience. Wish your dream come true. About the work "Porcelain 1911", what inspired you to come out the idea of making it?
Yi Sun: The idea is very simple, combining two completely different objects together. I used to do this kind of design practice a lot when I was learning character design in 3D animation. In "Porcelain 1911", I try to combine the porcelain element I familiar with and a gun which I'm not quite familiar with. I think as a 3d artist, the biggest advantage I had is my cultural background.  I've seen a lot of Chinese porcelain as I grow up, I found them very beautiful, so I feel very comfortable to work with porcelain element in my design. if this competition is about design a realistic and futuristic sci-fi gun, I believe there are millions of 3d artist who can design better sci-fi gun than me, because I never have seen or touch a real gun.
Fox Renderfarm: It is an interesting idea. How long did it take you to finish the work?
Yi Sun: I was doing a master degree while working on the "Porcelain 1911", I had 3 assignments from Uni so I barely had time to work on it, sometimes I only have 15 minutes before I got to go to sleep. It took me about 2 months, but I think the actual time I spent on it is only about 120 hours. Now I look at it, I think it could be done better, there are still many things I want to polish in this work.
Fox Renderfarm: What software, renderers, plugins did you use in this work?
Yi Sun: My main 3d software is Maya, and I used Mari (non-commercial) for texturing, and redshift for rendering and photoshop.
Fox Renderfarm: Did you meet any difficulties when creating this work? And how did you solve it?
Yi Sun: The difficulties I faced in this project is to create the realistic hand paint graphic of the Chinese porcelain, I tried to import vector into Photoshop apply filters but the result looks very fake, I tried to download watercolour brush for photoshop, but it doesn't look good either. Then I realized it's not possible to create realistic paint mark on the computer, so I decided to create the texture physically with watercolour. I realized even though we had so many presets, filters and plugins to helps us create digital works, but they can never replace traditional mark making techniques, as a digital artist, I should always remember to respect the physical medium.
Fox Renderfarm: Anything else you would like to share with CG enthusiasts?
Yi Sun: I think CG is the best medium for self-expression, you can create almost anything and everything, that's why there are many things to learn, too many. I spent 5 years learning CG and I still feel that I know nothing about it, that's why I think we should always be humble to learn and we should try to use our cultural background as our advantage to develop our own unique style.
Fox Renderfarm: Yes, totally agree with you. I hope you can make more wonderful works in the future, and you will be an excellent CG artist. Thanks so much for your time.
More Yi Sun's artworks: yisun.artstation.com
---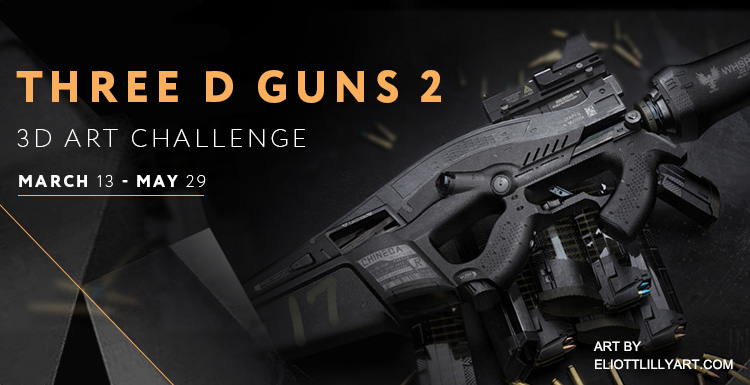 Three D Guns 2 Competition Winners Announcement!
On June 12, 2019, Hum3D's "Three D Guns 2" Competition, which also sponsored by the leading service provider - Fox Renderfarm, announced the final list of winners. All the works in this competition are gun-themed 3D artworks. The competition attracted a large number of game artists, character designers, and weapon fans.
Fox Renderfarm was honorable to be one of the judges, and had the chance to choose a work for the special prize - Team Choice. All the entries are creative and pluralistic, congratulations to everyone. Here are the excellent award-winning works.
First place: Porcelain 1911 by Yi Sun  What the jury says:
Jeremie Noguer: "Original idea and flawless execution".
Yurii Lebediev: "I love it! When I look at this render I remember feeling when I held porcelain mini figurines of animals of my granny. This is so nice and so good done!"
Zacharias Reinhardt: "What a combination! Combining a hard and deadly weapon with something filigree as porcelain. The shape and materials with all the painted details, totally sells it".
Dominik Capodieci: "Interesting idea and nice shading and lighting".
Tom Grimes: "I have a soft-spot for juxtapositions, putting two things together that would never normally be found together. A porcelain gun! With beautiful patterning just like on the fine China that only gets used on Sundays. Almost surreal!"
Remi Arquier: "I love the concept and the detailing – a lot of work went into taking this outside the box".
Second place: Under Cover Paranoia by Nicolas Berger
What the jury says:
Yurii Lebediev: "Absolutely unique 'gun'! Very nice render! Enormous attention to details!"
Zacharias Reinhardt: "This is probably the most disgusting weapon I have ever seen, but that is what it makes so great! The weapon design is great (in a weird way) and looks like it is straight out of an alien movie. The image is technically well executed and I especially like all the tiny realistic details. Now I know hat will haunt me in my nightmares ;)"
Remi Arquier: "You don't see much Cronenberg fan art these days, and this one stood out in concept and execution".
Third place: The Stopper by Kimmo Kaunela
What the jury says:
Arseniy Korablev (Teya Conceptor): "My favorite artwork in the competition. This nomination is needed at least to highlight such authors. Beautiful colors, interesting weapon. I want to pick up it and run with it :) The only thing that bothers me is a slightly blurry render, possibly due to DOF, antialiasing or image interpolation settings".
Jeremie Noguer: "The slight stylization works well, lighting and environment are on point".
Deuce Bennett: "I'm a sucker for post-apocalyptic, kitbash, and steampunk. This weapon tells me a story, and I love it".
Special prize from Fox Renderfarm: Decimator MK1 by Malchus
What Fox Renderfarm says:
"Great lighting, overall atmosphere is good, warm and cool colors contrast highlights the theme, so that viewers would instantly focus on the main object at first glance. The gun is perfectly blended into the picture, but still manages to stand out. Model, texture and lighting, overall is perfect".
Congratulations to all the award-winning artists and  hope to help more 3D artists to create their masterpieces.
To check out all of the fantastic winning entries, as well as some special Team Choice mentions, visit Hum3D's blog post here.
https://hum3d.com/blog/3d-guns-winners/
---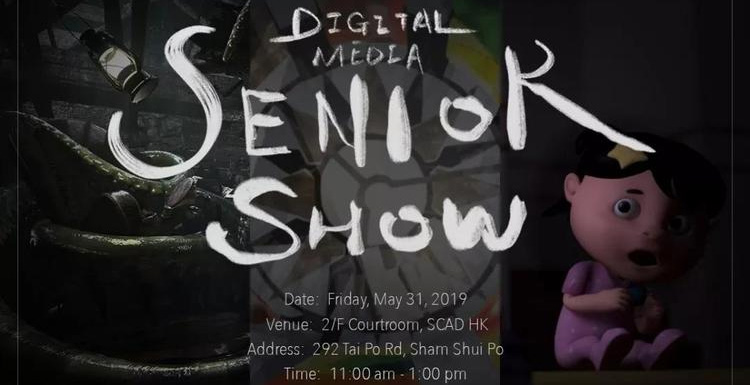 SCAD Hong Kong's Digital Media Senior Show 2019 Supported by Fox Renderfarm
On May 31, as one of the distinguished alumni of SCAD, Ben Cheung, Deputy General Manager of Fox Renderfarm, was invited to SCAD Hong Kong's Digital Media Senior Show 2019.
Fox Renderfarm, a leading in the CG industry, has served lots of leading special effects companies and animation studios from over 50 countries and regions, including two Oscar winners.
In the event, Fox Renderfarm offered  support to digital media senior students of SCAD Hong Kong, helping more students to achieve a solid career start in the CG industry.
2019 Digital Media Senior Show discovers imaginative works and exceptional designs from the departments of Animation, Visual Effects, and Interactive Design & Game Development. It provides a fantastic opportunity for students and enterprises to engage with each other and help students deepen understanding of digital media.
Here are the animation works from 2019 digital media senior students.
My Friend Chameleyon
Pamela Lai
Film synopsis:
Chameleyon is Carly's best toy pal. One day, as they were playing, Carly's greatest fear, Sharketron the robot vacuum happened to join in. As she unconsciously went to hide, she leaves Chameleyon behind. When Carly realised that Sharketron was approaching Chameleyon, she had to make the decision of overcoming her fear to save her best friend.
Director's website: www.orllowart.me
Team:
Director&Producer: Pamela Lai
Sound Designer: Rian Leung
Main-On-End: Sheryl Chan
Concept Artist: Raven Chau, Pamela Lai
Modeling Team: Noah Catan, Pamela Lai
Rigging Team: Yan Chau, Pamela Lai
Texture Artist: Rico Lee, Pamela Lai
3D Animator: Pamela Lai
Lighting & Rendering: Pamela Lai
Compositor: Noah Catan
Special Thanks: Jake Zhang, Bryan Bentley
Produced at Savannah College of Art and Design
Bear and Bunny
Hugo Setyadji
Film synopsis:
The short is focused on a day in the life of a bear living in a city of bunnies. His office day is mundane, though the struggles of fitting in still plague him. He's often just at the wrong place, at the wrong time, which is his office, at basically any time.
Director's website: http://hugosetyadji.com
Team:
Diector&Producer: Hugo Setyadji
Concept Art: Hugo Setyadji
Character Modelling: Hugo Setyadji
Environment Modelling: Hugo Setyadji Kayla Man
Rigging: Hugo Setyadji
Texturing: Hugo Setyadji
Animation: Hugo Setyadji, Ciara Maloto, Michelle Hui, Stanley Soendoro
Lighting & Rendering: Hugo Setyadji
Composting: Hugo Setyadji
Music Composer: Daniel McCormick
Special Thanks: Jake Zhang, Bryan Bentley
Produced at Savannah College of Art and Design
The Divine Infection
Christine Stevens
Film synopsis:
"The Divine Infection" is a dark and surreal story of a girl who was tortured by a cult in the past. She returns to the church many years later in order to reunite with her snow leopard daemon and erase the scars the cult left behind.
Director's website: www.christinestevens.me
Team:
Animation: Andre King, Christine Stevens
Modelling&Texturing: Nick Levene, Leoncio Soler, Christine Stevens, Ian Tse
Music: Ho Shan Lam
Rigging: Hugo Setyadji, Christine Stevens
Sound Design: Irene Chan
Voice Acting: Elena Lorenzo
Special Thanks: Chris de Boer, Jake Zhang, Bryan Bentley
Produced at Savannah College of Art and Design
Here are the artworks from junior students, including animation and visual effects.
Savannah College of Art and Design
The Savannah College of Art and Design was founded in 1978. Offering more degree programs and specializations than any other art and design university, SCAD is uniquely qualified to prepare talented students for professional, creative careers. SCAD is one university - offering degrees in Atlanta and Savannah, Georgia, Hong Kong, and online via eLearning, with additional study abroad opportunities in Lacoste, France, and other locations. Each SCAD location provides a new experience, and students can choose to study in any location, at any quarter during their education.
SCAD Hong Kong offers the area's largest concentration of art and design degree programs in the heart of the Sham Shui Po district, where a fusion of ancient heritage and Western influence inspires visitors from around the globe. SCAD offers degrees in more than 40 areas of study, as well as minors in more than 60 disciplines.
In Hong Kong, timeless tradition merges with the high-tech. SCAD Hong Kong offers students every resource imaginable in the UNESCO award-winning former North Kowloon Magistracy building, a grand courthouse fully restored and revitalized by the university. Features of the transformation include a library, digital labs and studios, darkrooms, a green screen studio, and sound design and editing suites.
---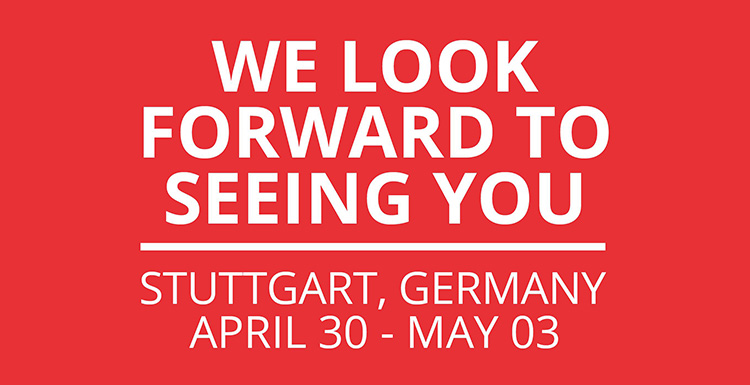 Fox Renderfarm Is Going To FMX 2019
Who is going to FMX 2019? Excited to meet you all and hear your projects' latest development, the challenges part of the production and your favorite part. We would like to take this opportunity to share with you our new interface of , large file transfer solutions and our latest stories. See you guys from 30th April to 3rd May. Looking forward to meeting you at FMX 2019.
Please contact us for appointments
William Zhao
Business Director for European Market

E-mail: williamzhao@foxrenderfarm.com

Gordon Shaw

Director of Client Relations
E-mail: gordon@foxrenderfarm.com
---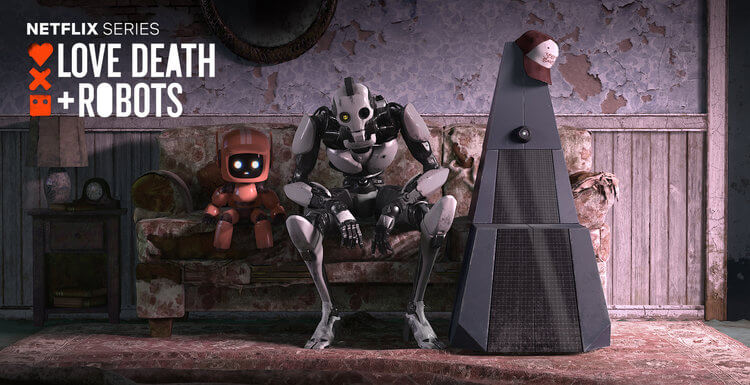 Interview With Blow Studio, One Of The Animation Producers Of Netflix's Love, Death & Robots
Love, Death & Robots, is an American adult animated anthology web television series on Netflix, consists of 18 stand-alone episodes, all under 20 minutes long and all produced by different casts and crews. Now, Fox Renderfarm is so happy to have an interview with Blow Studio, the animation producer of "Three Robots" in Netflix's Love, Death & Robots, and honorable to provide services for "Three Robots". Here is the interview regarding "Three Robots" between Blow Studio and Fox Renderfarm.
Fox Renderfarm: We noticed that you provide production services for commercials, TV shows, short films, and many other formats related to animation, so can you please give us a brief overview of Blow Studio?
Blow Studio: Blow Studio is an animation and VFX production company formed in 2011. We provide production services for commercials, series, short films, and many other formats related to animation. In addition, we are always looking for personal projects to push our limits.
We have worked on projects for brands such as: Netflix, Chanel, River Island, Johny Walker, MTV, Izze, Axe, Rdio, Sanex, Vimeo and others.
Fox Renderfarm: Which part is the most important in production of this project?
Blow Studio: All production stages are important. Every step must have an even quality so the final product is balanced. Considering the type of story, if we had to choose a fundamental area of this episode that required a greater effort from us, I think we would choose animation.
Fox Renderfarm: Can you share with us the challenges in the production of this short film?
Blow Studio: The animation was a challenge because we had to animate about 120 shots mixing styles. We had to invest a lot of effort in this area in order to take forward the project
Another challenge I would like to highlight is the making of a realistic talking cat. Modeling, shading, rig, animation, hair...everything required the highest quality to make this character credible. The cat was the most complicated character of this episode and we are very proud of the result.
Fox Renderfarm: How do you like this short film? Which part do you think is the most interesting?
Blow Studio: Three Robots is the most important project we have made at Blow Studio. We love the story, the tone and the visual design. If we had to choose one sequence, maybe it would be the abandoned house. It's a very funny part, with a delicious animation and hilarious lines. Also, here is when we meet the cat, a character that will be the key at the end of the story.
Fox Renderfarm: What do you think of Netflix's animated series Love, Death & Robots?
Blow Studio: We are fans of "Love, Death & Robots" and we are completely into adult animation. Before the series, back in 2017 we release a short film called "Alleycats", and it goes in the same tone of "Love, Death & Robots". This is a short film where we did what we wanted to: ninja cats slicing their heads through the alleys of the city with a dark vengeance background reflected in the story. So yes, this is the kind of things we love to do.
We needed someone to stand for this kind of animation, and Netflix did the bet. We just hope they continue investing in this type of content because it looks that it's something people was asking for.
Fox Renderfarm: Which episode do you like the most in season 1 of Love, Death & Robots? Why?
Blow Studio: All episodes have a very high level of quality and something to highlight, so it's very difficult to choose just one. But if we had to, we will surely choose "Three Robots" because making it was very satisfying and it is like our little baby.
Fox Renderfarm: Speaking of rendering, please tell us more about your overall experience with Fox Renderfarm?
Blow Studio: It was a pleasant surprise to work with Fox Renderfarm. We had to outsource some parts of the render in order to deliver on time and allowed us to meet our deadline. Sure we will work again with them if we need to.
Fox Renderfarm: In closing, is there any interesting behind scene story you would like to share with us?
Blow Studio: Thanks to 'Three Robots' now we are cat experts. We had to do a very laborious study of them to reach this quality, and we really don't know how much hours we had to spend watching references for animation, the hair, the anatomy, the behavior of the skin, etc.
And we just wanted to say that it has been an adventure and an honor to be part of the production team of this amazing project along with the best CG studios today.
Fox Renderfarm: Thank Blow Studio for taking time in this interview, looking forward to seeing more and more wonderful works produced by Blow Studio.
---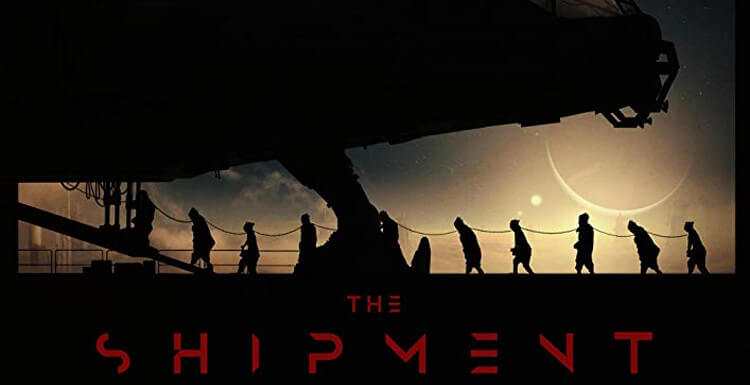 The Shipment Win Best VFX
Berlin Science-fiction film Festival is the first international festival of Science-fiction Film in Germany. It has shown about 200 independent films from over 30 countries in the past 2 years.
The 2018 Berlin Science-fiction Film festival vote has come to end of a phase, but much professional staff has anticipated the winner of the Berlin Science-fiction film. For the VFX and animation industry, the most concerned prize is the Best Visual Effects. Today let us share the film which has won the Best Visual Effects---The Shipment.
The Shipment has also been selected to Tribeca film festival which is ranked one of the top 10 film festivals in the world as well recently in New York.  It is really proud to say that the render of this film is supported by Fox Renderfarm. Let us watch this film together.
Name: The Shipment
Country: Canada
Language: English
Release Date: 21 October 2018 (Australia)
Also Known As: Cargo
Filming Locations: Vancouver, British Columbia, Canada
The film tells the story about a widowed cargo hauler Aedin Katar and his young daughter Zohra.
Aedin Katar is an ex-slave trader struggles to live a reformed life as a lowly interplanetary cargo hauler. While transporting a shipment of alien livestock to a distant planet, their ship encounters a mechanical failure and must land at an old spaceport. Unable to afford the repairs to their ship, Stranded and broke, he faces his dark past and difficult ethical choices in a desperate attempt to provide a better life for his daughter.
Being a sci-fi film, The Shipment needs a tremendous amount of VFX and rendering. The film is entirely self financed by the director Bobby Bala, Who is also the CEO at Flying Car Productions, and it is over budget. Fox Renderfarm has provided rendering power with a significantly discounted rate for this film which is over 40,000 frames. Bobby mentioned in the interview that "Fox Renderfarm was critical to the success and completion of our film The Shipment. Their customer service was excellent and their services, we were grateful to find Fox which surpassed our expectations. Without their affordable rendering options, we would not have been able to complete our independent sci-fi film which has recently been chosen as an official selection at the prestigious Tribeca Film Festival in New York."
Here we also have an interview with Katapix Media which teamed up with Post-VFX to tackle the bulk of the Post production, Tasked with more than 390 shots for this film. Carlos Duque who is the Co-founder of Katapix Media tells us it was a Learning experience working on this project. They had short notice to put together a team and train some of the crew so they could be on par with the quality requirement, Bobby definitely has an eye for detail so they needed to beat his expectations.
Carlos also introduces some challenges of the production:
Our company (Katapix) is based in Medellin (Colombia), we've been in the industry for more than 15 years doing CG and VFX for tv and advertising, and started Katapix 5 years ago with a goal in mind, Feature films, The Shipment brings us closer to that goal, so this project was a welcome challenge. As every project it had its ups and downs but nevertheless was super fun and now that we see the results and all the selections and awards it's getting, you realize it was all worth it!!
One of our biggest concerns was rendering times, since we are a small company and we knew this was going to be super render intensive, so we looked for a reliable , because their price/benefit are more important, their staff was there for us 24/7 not via email or forums, we actually had direct contact with our account manager and a group of TD's willing to help us regardless of the hour. It was an overall great experience to work with them and we still use Fox Renderfarm as our sole render solution.
The Shipment has brought home the award for Best Visual FX from Berlin Sci-Fi Film Festival and  thrilled to be a Tribeca 2019 Official Selection! At the same time, it is also Honoured to be an official selection of Idyllwild International Festival Of Cinema,  Irvine International Film Festival, Fantasporto - Porto International Film Festival, Bermuda International Film Festival, The European Independent Film Festival & Irvine International Film Festival, Miami Sci-Fi Film Festival, and so on. Looking forward to its release in China.
---
Key Words
Malaysian Animated Films
|
Indiajoy
|
Art Competitions
|
Architectural Visualization
|
CGarchitect Architectural 3Dawards
|
Best cloud rendering services
|
Render cloud
|
VFX
|
Upin & Ipin
|
Green Book
|
Fox Renderfarm Interview
|
Mission Mangal
|
Kre8tif!
|
Fox Renderfarm Mini Program
|
CG
|
Florian Renner
|
CG Tech Summit Malaysia
|
Zhang Yimou
|
CSFF 9th
|
film works
|
cloud rendering
|
Golden Horse Award
|
Shadow
|
SIGGRAPH Asia 2018
|
Morrigan Flebotte
|
VWArtclub Annual *Contest
|
animation works
|
Asswad Mouhamad
|
IMax Studio
|
Boonie Bears
|
Renderosity
|
Gary S. Kennedy
|
Evermotion Challenge 2018
|
Brian Beaudry
|
Alita: Battle Angel
|
Bobby Bala
|
Mohit Sanchaniya
|
Katapix Media
|
Flying Car Productions
|
Razer
|
The Shipment
|
FoxRenderfarm
|
CG Tech Summit
|
Alpacalypse Productions
|
halloween
|
Hum3d Survial Car Challenge
|
Federico Ciuffolini
|
Ralf Sczepan
|
Iavor Trifonov
|
Clarisse
|
CGTS Malaysia
|
Isotropix
|
C4D
|
Tomasz Bednarz
|
V-Ray
|
Cinema 4D
|
MAXON
|
siggraph caf
|
Evermotion challenge 2017
|
CGTrader Space Competition
|
Henrik Lein
|
film of the year
|
Le Anh Nhan
|
Planet Unknown
|
Fox Renderfarm 2017 Achievements
|
CSFF
|
Julio Soto
|
boar 2017
|
Deep
|
SIGGRAPH Asia 2017
|
Chris Sun
|
Glass Cage
|
Fox Renderfarm
|
Making Life of Bri' n Chris
|
anthem studios
|
The Rookies
|
Peter Draper
|
Makuta VFX
|
Baahubali 2
|
CG Competition
|
hum3d contest
|
enchantedmob
|
CG Studios
|
Academy Awards
|
RAYVISION MILESTONES
|
CGVray
|
weeklycgchallenge
|
SketchUp
|
siggraph 2017
|
Chris Buchal
|
SIGGRAPH Asia
|
LightWave
|
Indigo Renderer
|
Rafael Chies
|
V-Ray RT
|
CPU Rendering
|
NVIDIA Iray
|
Chaos Group
|
OctaneRender
|
Redshift
|
Vray
|
STAR CORE
|
CICAF
|
VR
|
Mr. Hublot
|
Ribbit
|
Blender Cycles
|
GPU Rendering
|
Linux
|
Monkey Island
|
LuxRender
|
HPC
|
Render Farm
|
RAYVISION
|
Life of Bri
|
WORLD LAB
|
Michael Wakelam
|
3D Rendering
|
Online Render Farm
|
Alibaba
|
Baahubali
|
阿里雲
|
VAX
|
Malaysia
|
Aliyun
|
2015 Hangzhou Computing Conference
|
Oscar
|
SIGGRAPH
|
CGTrader
|
Kunming Asia Animation Exhibition
|
Evermotion
|
RenderMan
|
Categories
---
RAYVISION News
---
RAYVISION Projects
---
RAYVISION Lectures
---
CG Challenges
---
Top News
---
Blog
---
Fox News
---
Fox Talk
---
Hot Spots
---
Recent News List
---
SIGGRAPH Asia 2019, Exploring the CG Dream
2019-12-06
---
Fox Renderfarm Desktop Client Version 5.0.5.3 is Released!
2019-12-06
---
Fox Renderfarm @ VFX Summit 2019, the largest VFX event in India
2019-11-27
---
Ejen Ali, One of Malaysia's Top 3 Animated Films will See You in the Cinema Soon
2019-11-25
---
Interview with Dans Digital, A VFX Creative Company Won 112 International Awards
2019-11-13
---
Interview with Adrian Rubio Vasco: ArchViz Works that Fool Your Eyes
2019-11-08
---
See You In Indiajoy 2019, India's Biggest Media & Entertainment Festival!
2019-11-06
---
Interview with Alvaro Arroyo, Creating a Melancholic Atmosphere in ArchViz
2019-10-30
---
The Virtual Production: A New Era For Filmmakers
2019-10-23
---
Partners
Medias