CG Tech Summit Franchise-India: Animation Outsourcing or Global IP?
With the aim to facilitate the communications between CG professionals all over the world and the successfully kicking off of CG Tech Summit franchise in Malaysia, Fox Renderfarm extent its enthusiasm to Mumbai, India. On Sep.20th, 2018, the "Technology Inspires Art"- CG Tech Summit (Animation Technology Sharing and Sino-India Cooperation Signing Ceremony) organized and hosted by Fox Renderfarm was successfully held at the Ramada Plaza Palm Grove in Mumbai. The event brought technical knowledge to the CG expert from both China and India, It also helped to boost the depth of cooperation between the two countries.
With the present rapid development of the CG production industry and the intensification of globalized labor division, international cooperation has been encouraged gradually. We all have witnessed the boosting of India film industry since 2005: tons of widely recognized films created, over 3 billion dollars annual production value in 2010, gradually improved production quality, and the diversified storyline. All of the above have set a mind-blowing example for film industry all over the world.
As one of the largest farms in the world, Fox Renderfarm serves the world's leading film and television companies' animation production, especially with companies in India. Fox Renderfarm's powerful cloud computing skills have provided high-quality rendering support for many well-known films, reducing costs and increasing output. In the past quarter, Fox Renderfarm's home-made movie box office accounted for one-third of the box office of domestic cinemas in the same period, and together with SIGGRAPH CAF and its Shenzhen branch, successfully hosted the first SIGGRAPH animation tour exhibition in China.
For the starters of the summit, Fox Renderfam's Marketing Director- Mike Zheng, and Sales Director- Gordon Xiao emphasized the original intention and significance of launching the CG Tech Summit.
At the summit, Fox Renderfarm teamed up with the leading Chinese animation production company, Original Force, Bang Bang Pictures, and BaseFX, and specially invited our beloved client in India-Assemblage Entertainment and Gloden Robot Animation to bring together a series of technical expertise sharing for India industry elites. They also conducted on-site interactions, to exchange and discuss in-depth animation production techniques and experiences.
Suyi-VFX Producer of Bang Bang Pictures / Topic: VFX Production Management in China
BangBang is an entertainment company that brings breakthrough technology to Chinese filmmakers. BangBang enables filmmakers to make VFX films in China by supplying the planning, organization, and management needed to produce Hollywood Quality entertainment.  Bang bang, this pronunciation has a meaning of excellence in Chinese, the VFX Producer- Suyi Liu has demonstrated how Bang Bang Pictures has dedicated in filmmaking technology and project management for years, and extend its excellence to a Hollywood standard in a lower budget and more organized workflow.
Zihua-Compositing Manager of Original Force /Topic: Showcase of Troll Hunters  Founded in 1999, Original Force has established itself as one of the preeminent animation houses in the video game arena, providing top-quality content services to global clients including Microsoft, Activision, Electronic Arts, Sony, Disney, Rockstar Games, and Tencent. Zihua told that in the process of turning the script into the vivid animation performance, Original Force always adopts the iterative production method which is start from the big direction to the small details. Specifically, they go from script refinement to hand-drawn storyboard, by doing so, convert script into shot language, and then from 2D storyboard to three-dimensional layout in which they determine the camera and the position of the characters, as well as general actions and special effects, to provide a clear direction for later production; animators will create keyframe animations based on the layout to deliver the director an overall sense of what's happening in the specific shots, and we call this stage as "the blocking stage". After the director greenlights the blocking, the animator will continue to sculpture the acting to give life to the characters and complete the animation.
Carlos Conceicao-Global Head of DPR in BaseFX/Topic: Tech vs Art: Efficient balance in VFX 
Base FX is a three-time Emmy Award-winning visual effects and animation company with production studios in China and Los Angeles, they specialize in high-end creature and character animation, fluid and dynamic effects, and photo-real 3D matte painting and set extensions, providing services to Hollywood film companies, producers and top directors in China. Carlos Conceicao elaborated on the team's pursuit of art in the production process and how to grasp the balance of technology and art.
R.K Chand-CoFounder and Business Head/Taking Indian Animation IP Global - The Chhota Bheem Story
The Indian Animation Industry has been predominantly known as an established Work For Services Hub for global Animation Production for TV, Direct to Home and Feature Projects. Over the last 20 Years, Indian Animation Studios of various Size and strengths have been formidable Production partners in numerous Animated and VFX Heavy Projects which includes some of the biggest Box Office Hits as well as award-winning TV Series globally. But over the last decade, the Original Content Development and IP Creation for both Domestic as well as global storytelling has seen steady growth. The last 5 years have seen exponential growth in the demand for Indian Stories with Original Local Characters in the domestic Broadcasters.
R.K Chand said that with the advent of Local and Global Digital Platforms like Netflix, Amazon Prime, VOOT, ALT Balaji etc, the geographical boundaries of the audience is slowly getting blurred which opens a door for Indian Studios to blend the expertise in the Craft of Animated Productions and Original Storytelling to taking Indian Animation IPs going Global. The speed at which Content is consumed driven by rapid penetration of Internet, Low Data Tariffs and Usage of Smartphones clubbed with the youngest Kids-Teen Population in the World, has resulted in India being at the Center of Attention for numerous Content Platforms. "The story is Indian-based, but global-minded.">" Max Madhavan-Founder of Assemblage Entertainment/Topic: The Animation Landscape in India: Past, Present, and Future 
Max Madhavan leads the strategic and business development efforts at Assemblage Entertainment, a premium CGI animation studio working on a global slate of world-class feature films and television content. Max focuses on implementing financing, strategic and organizational best practices to develop the studio to a high international repute and also plays a key role in navigating Assemblage towards content ownership and IP development, in addition to focusing on high-end production services with global partners. Max has successfully turned his speech into a fan meetup, his inspiring speech obtained round and round of applause. The sitting audiences expressed their worship of  Max and concerns on their CG journey to this "God of Animation" in India. Key points of the Question&Answer session are as below:
How do you differentiate your competitiveness in the industry
Choose a partner is a long-term decision with numerous elements to consider
How do I sustain myself in the industry-passion NOT just money,
Quality level pushing and the price increasing is the tendency of the industry
Keep struggling: I'm 60 years old and still get energy and space to improve
About Fox Renderfarm and CG Tech Summit
As the host of the CG Tech Summit, Fox Renderfarm has always been part of sparking the imagination of CG researchers, artists and professionals who are passionately involving in creating a new generation of computer graphics and interactive techniques. The successful event holding has proved us the right decision we made. After the exploring of India-the big animation outsourcing country who gradually creating their own inspiring IP, WHO is our next stop to explore? With the close speech of our host-Junqi Li, let's expecting our next beautiful rendezvous.
---
Involving the difference between offline and instant rendering
Involving the difference between offline and instant/ real time rendering.
The rendering of animated movies is very inspecting the hardware level. Generally, it is cost a long time in the industrial-grade cluster workstations, always several hours to several weeks. Then, the final works to the audience is ok. The quality of an animated movies is high. There are a lot of 2K and 4K works. It is not a problem to show on IMAX. It is depend on hardware devices and the long time rendering.
The rendering of the video game is different. When the player is sitting next to the game, it must complete one frame in tens of milliseconds. Game rendering, including mobile and PC games, the screen is no bigger than the screen of the theater, so the requirements are much lower, generally will not exceed the mainstream TV level, so we describe a high-definition game will often admire "Smell the aroma of the graphics card", mobile games and PC games are the same, playing games is actually playing a graphics processing unit (GPU).
The difference of engine Animated movies rendering pursues reality, using global light source, real-time calculation of particle effects and fluid effects.
Video game rendering generally uses pre-optimized models and material compression techniques, simple local light sources. However, the excellent story video game is another thing, it needs to be downloaded separately, just like watching in the video.
The above is the difference between animated movies rendering and video games rendering. Let's talk about the difficulty of film and television rendering.
Usually 2K movies use an rendering time of about one hour per frame, while Hollywood mainstream movies have resolutions of 2K, 4K, 6K, and 8K, and each quality time will increase by four times. If the scene involves complex calculations such as particles and fluids, a frame may take more than 10 hours of rendering time. The huge cluster of solves this problem well. Its mode is similar to that of conventional cloud computing, where 3D programs are rendered in remote servers, and user terminals access resources through high-speed internet access via the web or clients. The instruction is sent from the user terminal, and the server executes the corresponding rendering task according to the instruction (allocating multi-node multi-frame simultaneous rendering, which will greatly shorten the rendering period), and the rendering result picture is transmitted back to the user terminal for display. The can be understood as a high-performance cloud computing cluster system (thousands to tens of thousands of high-performance rendering nodes).
---
The Behind Scene Story of the 10 Billion Legend of Fuyao


 10 Billion Clicking Breakthrough   Chinese domestic TV drama Legend of Fu Yao was broadcast both in Chinese and English on major video websites of Western countries such as YouTube. Notably, it was viewed over 1 million times on YouTube within 48 hours of its debut. The drama is currently one of the top popular Chinese shows on viki.com, an online platform where Asian TV shows with multi-language subtitles are available. It is the fastest-ever Chinese TV series to hit 1 million views on YouTube. Until now, Legend of Fu Yao has exceeded 10 billion clicks on a single video platform-v.qq.com, major video streaming platform in China.      Plot and Production   Legend of Fuyao is a martial arts fantasy saga tracing the fantastic rise of a lowly-ranked servant girl, Fuyao, to the queen of an empire in an ancient continent where five kingdoms compete for power. Along the way, she keeps running into a handsome prince who has a hidden agenda. There are plenty of secrets, intrigue, and actions in the stunning romantic drama.   The story takes place in the universe of five kingdoms that is led by the Imperial City of Tianquan. Fuyao was formed from a lotus borne by the Ancient firmament. Adopted as an orphan, she served as a slave for the Xuanyuan sect from the Taiyuan Kingdom. A series of tragedies resulted in a journey across the land to gather the magical artifacts that could lift the curse that blighted her life. Along the way, she met the Crown Prince of Tianquan who was under secret missions to quell the unrest in the Five Kingdoms. The pair fell in love as they battled the complicated politics and power play between the different forces. With the help of her loyal companions, she sets out to unravel the heinous plot of the ancient firmament. She would discover her real identity of being the "Lotus princess". Fuyao would ultimately succeed in destroying the evils forces and bringing peace to the land of the Five Kingdoms.      Cloud Rendering Boosting Your Production Process    ILLUMINA(聚光绘影) is responsible for the comprehensive supervision of the whole film and the production of full-length visual effects. Fox Renderfarm provides the inspirational TV series Legend of Fuyao of the  provider that promotes special effects rendering, Fox Renderfarm interviewed its special effects production team, ILLUMINA(聚光绘影) (Fox Renderfarm Strategic Partner), to elaborate on the difficulties and difficulties in special effects production.       Q1. How is the visual effect setting of Legend of Fuyao? As the visual effect manager of this drama, what do you think of the results?   ILLUMINA is fortunate to be responsible for the production and supervision of the visual effects of this summer's hot-selling dramas Legend of Fuyao. I mainly supervise the visual production plan and effect of the project Legend of Fuyao. Presenting a more textured picture experience, the producers set Legend of Fuyao as the benchmark for the realistic style, while adhering to the principle of respecting the original script. I believe the audience can also feel the same as seen in previous TV series. The CG characters and effects in the Legend of Fuyao are realistic, making the effects more physical and practical.      Q2. What are difficulties to make shots in the production of the whole drama?   There are many biological characters in the drama Legend of Fuyao, Many of these creatures do not exist in real life, so we and the producers In the preliminary preparation stage, a lot of research and development work was done in combination with the description of the original and the script.   The hardest part is to give the real existence of the created CG creatures. When creating assets, they are carefully created according to the anatomical structure, from bones to muscles to skin to hair. The relationship between the fur of the character and the bones and muscles is in accordance with the movement principle of real animals. Special protagonists such as ingots, The male and female actors have a lot of movement interactions and emotional interactions, and we will give them more emotional and soulful performances in production.          "CG+Real Person" Interaction   There are a lot of CG characters in Legend of Fuyao that need to interact with the actors, which means that we have to solve the cumbersome problems of real shooting and CG in the whole process of making the whole drama. Before the shooting, the precise setting of the character, including the image, the size of the body, and the special effects props that are ready to interact with the actors can make the actors have the sight-seeing auxiliary performance during the shooting period, and the direction is clearer and more emotional when performing. The on-site special effects staff will collect the necessary information such as lights and camera data to ensure that the CG characters in the follow-up production are exactly the same as the light and shadow on the real person so that they can be more realistically integrated into the real shot.   In order to use the production time more effectively and achieve better results, the producer will help us to send us the relevant main scene shooting clips in advance, and we will internally test the CG creatures in the actual picture.      The Sacred Creature   The sacred creature of the drama is a completely fictional mouse creature. In order to create this character more realistically, we used the time of the preparatory period to first make the production of the real hamster digital character and photographed the material on the producer's workstation, which opened up the previous research and development work. With this research and development, for the latter The real performance of the ingot shows the practical experience, so that the ingot's fur, bones, and muscles are closer to the real animals in the movement, achieving better animation effects.         Q3.  ILLUMINA has participated in the production of many excellent movies and TV series. What do you think is the difference between movie visual effects and TV drama visual effects?    The special effects of the series are relatively large in production. With Legend of Fuyao, the overall effect of the swaying is nearly 1,700 minutes, and the total number of shots is nearly 30,000 shots. A visual effect accounted for 50% of the film in the whole film. Take the movie Suprise(万万没想到) that we have done in 15 years. The whole film is 90 minutes, the special effect time is 45 minutes, and the special effect lens has more than 1000. Look, the amount of special effects of the drama is 36 times that of the movie, and the volume of production is very large. This is just the production volume of a project. Companies often face project parallelism, so scientific and efficient project management in visual effects management is particularly important.   At the beginning of the establishment of ILLUMINA, it attached great importance to process management and technology research and development. It completed many film projects that were important in the early stage and was familiar with the film industry process. Based on the actual situation of domestic projects, it independently developed high-efficiency and scientific process management. Software to improve coordination efficiency and schedule management.   Scientific process management can improve coordination rate, and the development of visual effects technology helps us to improve production efficiency. For example, in the project of  Young Detective Dee: Rise of the Sea Dragon, a real fluid simulation system was developed for marine fluids; In the "War Warriors" project, the CGI animal hair system and real dynamics solve the development of the muscle system and skeletal system for the biological animals and the open feather system of birds. Many complex technologies like this are generally developed by the product group, and then converted into specific application plug-ins by the software group, and finally put into mass production.      Q4. It is understood that a large number of special effects shots in the play use cloud rendering. Can you talk about the advantages of cloud rendering?   As the volume of the project grows larger, the amount of rendering required will be larger and larger. After all, our internal rendering farm can carry a limited amount of rendering. When the internal rendering farm cannot meet a large number of rendering requirements,  that's when Fox Renderfarm step in. The throughput and unique rendering environment to the film industry is the best choice for us to solve the huge rendering needs, reducing the investment in rendering assets, helping us save costs and improve efficiency.   At the same time, the virtual assets in film and television production are relatively large, the production environment is complex, and the technical requirements for network transmission, security and confidentiality, rendering environment and fault tolerance are also extremely high. It is difficult to find a good cloud rendering service platform that is well connected with the film and television industry in China. In order to make cloud rendering technology better applied to the film and television industry, this year's strategic cooperation between ILLUMINA and Fox Renderfarm will jointly build a visual cloud rendering platform.   Cloud rendering cannot only charge on-demand according to the number of frames, duration, storage space, etc., so that small-production, low-cost movies can also get better special effects rendering, and real-time, online data transmission. And schedule management, and even achieve automatic management of budget, time and other aspects to maximize efficiency.   The future is right upon us. Today's cloud computing and cloud storage are just the beginning of cloud services. I hope that the cloud computing industry will truly penetrate the film and television industry in the future and provide more technical support for the film and television industry.    https://v.qq.com/x/page/v0749s5qmb2.html
---
Tsui Hark And His Detective Dee: The For Heavenly Kings Coming Back
---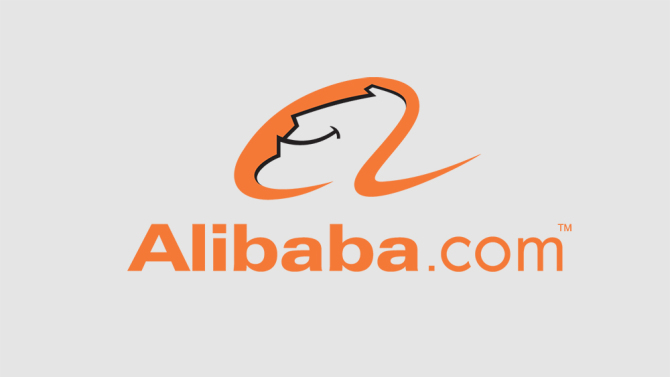 Alibaba Group Holding Ltd (BABA), RAYVISION Partner To Provide Digital Effects Services
Alibaba Group Holding Ltd (BABA), Rayvision Partner To Provide Digital Effects Services Alibaba strengthens its influence in China's entertainment business with the Aliyun-Rayvision pact
BABA By: TROY KUHN Published: Apr 29, 2015 at 8:24 am EST E-commerce giant, Alibaba Group Holding Ltd (NYSE:BABA) announced today that it is deepening its foray in the cloud computing and entertainment business through a partnership with Rayvision. The pact will introduce a cloud computing built digital effects platform, and widen the company's influence in the film industry.
The newly launched service will be given the title of Rendering Cloud, a bi-product of Alibaba's Aliyun and Rayvision. Rayvision, currently commands about 70% of the respective market share. Alibaba's cloud computing service, Aliyun was first introduced in China in 2009, and commands a customer base of around 1.4 million customers to date. Alibaba's entertainment arm, Alibaba Pictures, will not have much direct involvement in the Rendering Cloud Partnership. However, the company has plans of using the service in its film endeavors. Moreover, Alibaba Pictures also announced today that the company might execute a strategic partnership with Aliyun and Rayvision in the future.
President of Aliyun, Simon Hu stated today: "By providing computing capacity, we hope to help Chinese filmmakers produce Hollywood hits like 'Kung Fu Panda'. We hope to integrate cloud computing with the film and animation industry, and serve global studios, enabling small studios worldwide, to produce high-definition blockbusters with great visual effects."
The Rendering Cloud Service is projected towards the country's independent producers. The Aliyun-Rayvision partnership will inject a cloud-based platform providing 100,000 cores of computing power. Moreover, the e-commerce giant also ensured that the partnership is built on introducing efficiency to the structure, as it plans on slashing rendering costs by roughly 40% and rendering duration to weeks.
More importantly, Alibaba Group Holding Ltd, recently announced that it intends to make its cloud computing platform, Aliyun relatively "cost competitive." presently, Alibaba's cloud computing platform amounts for 1% of the company's total revenue. The partnership also navigates Alibaba Group Holding to deeper penetration in the film industry. Alibaba realizes the significance of further enriching its entertainment arm, as the Chinese film industry quickly escalates towards premier quality animation and digital effects. Furthermore, research analyst at Gutoi Junan International, Ricky Lai; recently displayed considerable optimism for Alibaba's entertainment arm: "We expect that assert injection to be completed this year and further transform Alibaba Pictures into a bigger, one-stop operation for movie production, financing, and ticketing sales."
Out of the 44 analysts polled by Bloomberg, 37 recommend a Buy; five suggest a Hold, and two advocate a Sell on it. The 12-month consensus target price is $108.13, centralizing an upside of almost 27% compared to the current share price of $85.08.
---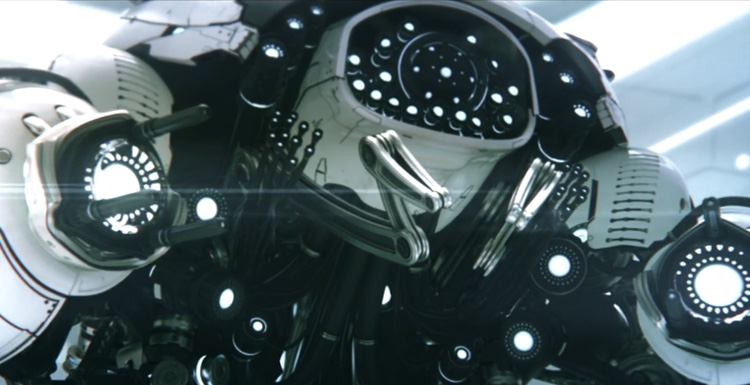 Taiwan Excellence IDENT 2014 : \WORLD LAB\
''The World Lab'' Series shows the evolutionary process of industries through visualization of elements unique to each specific industry. The laboratory concept symbolizes the power of Taiwan's research and innovation.
Safety & Security The visual design of this video draws upon ideas of surveillance, control and safety, which are standards that Taiwan's security industry consistently achieves. The main character of the video, the robot of the future, well symbolizes the concept of intelligent security surveillance.
The main character of the video, the robot of the future, well symbolizes the concept of intelligent security surveillance. The extensive appearance of lenses throughout the video as a visual element reinforces the concept of surveillance.
The robot's design is inspired by shell creatures to help create an image of safety and protection.
CREDIT
Client Taiwan External Trade Development Council ( TAITRA )
Director Sawoozer Wang
Production
+AKITIPE STUDIOS
Co-Director : Lance Ni Producer : John Ou Concept Artist : Camille Kuo /  Neven Hsu / Sylvia Chen / Tom Yi Graphics Design : Niven mo / Walt Wang CG Team Supervisor : Juin Chang  / Ralph Waniek CG Artist : Juin Chang / Lance Ni / Neven Hsu / Tom Yi / Sylvia Chen / Andrew Augustyniak / Andy Zimirski / CG Assistant : Ric Hung / Jyouanmi Chen
>Music & sound design Zelig Sound >Rendering FOX Renderfarm Special thanks 13 Studio / Artery Vision / Evermotion
---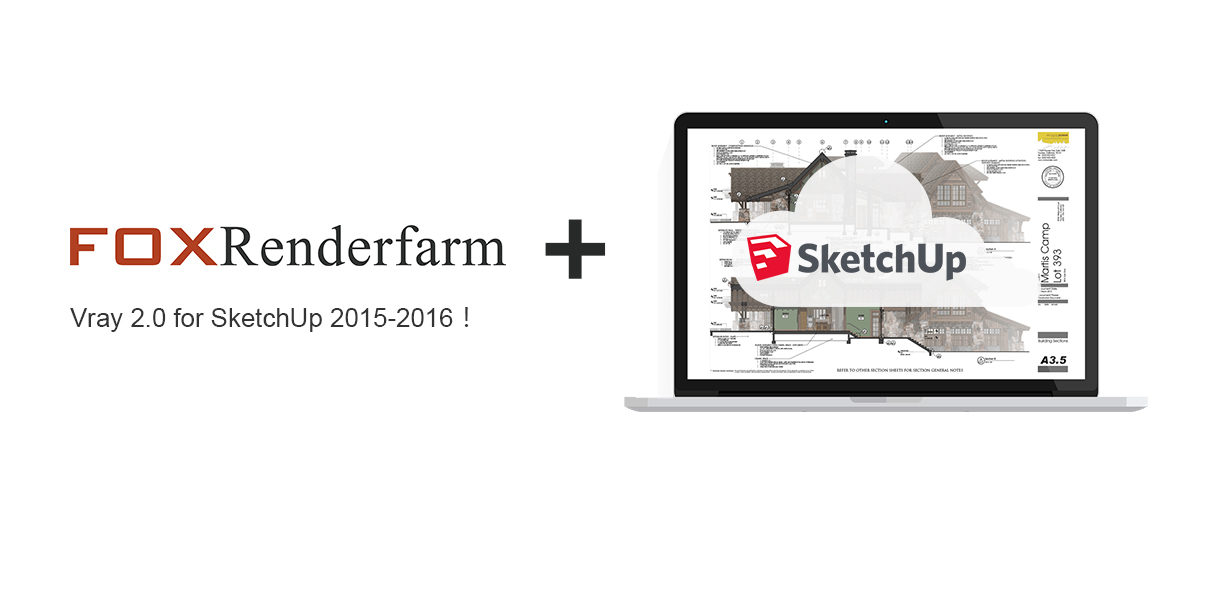 The FoxRenderfarm Cloud Rendering for SketchUp Launched
As we all know, SketchUp is a popular and outstanding software for 3D architectural designing, it is called the "pencil" in CG designing industry for the reason of its extremely easy using feature. With Sketchup, the designers can easily and quickly visualize their conceptions.
And now, we are proud of declaring that FoxRenderfarm has supported Vray 2.0 for SketchUp 2015-2016. You can freely choose multi machine sequence for rendering to save more time, so that you can devote yourself to the unlimited creative designing with limited energy and time. Besides that, you can also freely choose the needed scenes to render with just a few simple clicks when submitting jobs.
Well, here are the features supported by FoxRenderfarm cloud rendering as below:
1.Support multisequencing rendering 2.Support freely choosing scenes 3.Support enabling pipeline settings by force 4.Support full path rendering 5.Support Vray renderer 6.Support SketchUp 2015 and SketchUp 2016 7.Support non-ABCD driver path 8.Support loading photon rendered task 9.Support choosing the resolution, input and format
At last, here are some artwork created with Vray for SketchUp as below, enjoy yourself!
---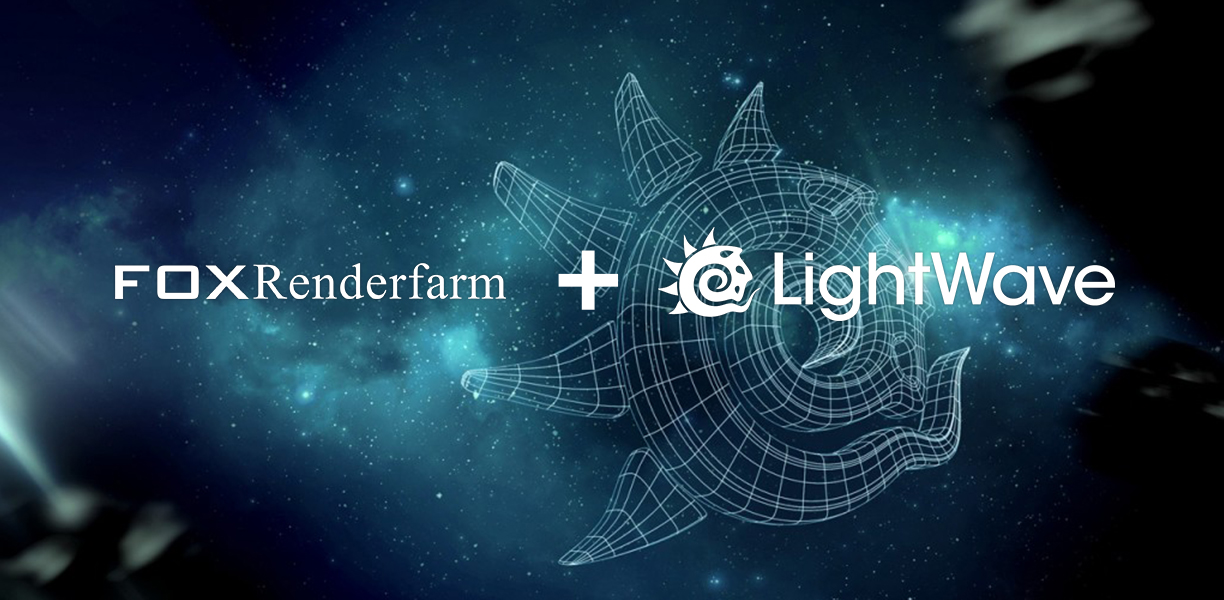 You Know That TITANIC Was Rendered by LightWave?
LightWave 3D is a cost-effective 3D animation software developed by an American company NewTek. It's one of the most important 3D animation software in the industry.
Due to LightWave's easy-to-use and powerful functions in biological modeling and character animation, LightWave 3D is widely used in the filed of film, television, advertising, games, animation, etc. LightWave 3D's rendering module is based on ray tracing and radiosity, which makes its rendering quality perfect. So, LightWave 3D is popular with animation studios, film and television VFX studios and game developers.
The magnificant ship model in Hollywood blockbuster "Titanic", the special effects in "Red Planet", the game scenes in "Dino Crisis 2" and "Resident Evil - Code: Veronica"...they are all produced by LightWave 3D.
FoxRenderfarm is applicable to LightWave! FoxRenderfarm has numerous rendering nodes and huge storage, they can provide a lot of servers as what customers need and save much rendering time for the projects. FoxRenderfarm's powerful technical team can make different rendering solutions according to customers' requirements. Customers can put more time and energy on artistic creation.
Now, let's look at what FoxRenderfarm cloud rendering support:
1.Support multisequencing rendering 2.Support freely choosing scenes 3.Support enabling pipeline settings by force 4.Support LightWave_2015.3, other versions can be configured according to customers' requirements 5.Support Lightwave Render and Lightwave Arnold Render 6.Support Non-ABCD drive path 7.Rendering resolution and output format can be set by files
At last, enjoy some pictures rendered by LightWave!
---
88th Oscar Nominees
Each January, all film fans around the world turn their attention to the Academy Awards. Interest and anticipation builds to a fevered pitch leading up to the Oscar telecast in February, when hundreds of millions of movie lovers tune in to watch the glamorous ceremony and learn who will receive the highest honors in filmmaking.
View complete list of nominees for 88th Oscars:
ACTOR IN A LEADING ROLE
BRYAN CRANSTON - Trumbo MATT DAMON - The Martian LEONARDO DICAPRIO - The Revenant MICHAEL FASSBENDER - Steve Jobs EDDIE REDMAYNE - The Danish Girl
ACTOR IN A SUPPORTING ROLE
CHRISTIAN BALE - The Big Short TOM HARDY - The Revenant MARK RUFFALO - Spotlight MARK RYLANCE - Bridge of Spies SYLVESTER STALLONE - Creed
ACTRESS IN A LEADING ROLE
CATE BLANCHETT - Carol BRIE LARSON - Room JENNIFER LAWRENCE - Joy CHARLOTTE RAMPLING - 45 Years SAOIRSE RONAN - Brooklyn
ACTRESS IN A SUPPORTING ROLE
JENNIFER JASON LEIGH - The Hateful Eight ROONEY MARA - Carol RACHEL MCADAMS - Spotlight ALICIA VIKANDER - The Danish Girl KATE WINSLET - Steve Jobs
ANIMATED FEATURE FILM
ANOMALISA - Charlie Kaufman, Duke Johnson and Rosa Tran BOY AND THE WORLD - Ale Abreu INSIDE OUT - Pete Docter and Jonas Rivera SHAUN THE SHEEP MOVIE - Mark Burton and Richard Starzak WHEN MARNIE WAS THERE - Hiromasa Yonebayashi and Yoshiaki Nishimura
SHORT FILM (ANIMATED)
BEAR STORY - Gabriel Osorio and Pato Escala PROLOGUE - Richard Williams and Imogen Sutton SANJAY'S SUPER TEAM - Sanjay Patel and Nicole Grindle WE CAN'T LIVE WITHOUT COSMOS - Konstantin Bronzit WORLD OF TOMORROW -Don Hertzfeldt
BEST PICTURE
THE BIG SHORT - Brad Pitt, Dede Gardner and Jeremy Kleiner, Producers BRIDGE OF SPIES - Steven Spielberg, Marc Platt and Kristie Macosko Krieger, Producers BROOKLYN - Finola Dwyer and Amanda Posey, Producers MAD MAX: FURY ROAD - Doug Mitchell and George Miller, Producers THE MARTIAN - Simon Kinberg, Ridley Scott, Michael Schaefer and Mark Huffam, Producers THE REVENANT - Arnon Milchan, Steve Golin, Alejandro G. Iñárritu, Mary Parent and Keith Redmon, Producers ROOM - Ed Guiney, Producer SPOTLIGHT - Michael Sugar, Steve Golin, Nicole Rocklin and Blye Pagon Faust, Producers
CINEMATOGRAPHY
CAROL - Ed Lachman THE HATEFUL EIGHT - Robert Richardson MAD MAX: FURY ROAD - John Seale THE REVENANT - Emmanuel Lubezki SICARIO - Roger Deakins
COSTUME DESIGN
CAROL - Sandy Powell CINDERELLA - Sandy Powell THE DANISH GIRL - Paco Delgado MAD MAX: FURY ROAD - Jenny Beavan THE REVENANT - Jacqueline West
DIRECTING
THE BIG SHORT - Adam McKay MAD MAX: FURY ROAD - George Miller THE REVENANT - Alejandro G. Iñárritu ROOM - Lenny Abrahamson SPOTLIGHT - Tom McCarthy
FILM EDITING
THE BIG SHORT- Hank Corwin MAD MAX: FURY ROAD - Margaret Sixel THE REVENANT - Stephen Mirrione SPOTLIGHT - Tom McArdle STAR WARS: THE FORCE AWAKENS - Maryann Brandon and Mary Jo Markey
FOREIGN LANGUAGE FILM
EMBRACE OF THE SERPENT - Colombia MUSTANG - France SON OF SAUL - Hungary THEEB - Jordan A WAR - Denmark
MAKEUP AND HAIRSTYLING
MAD MAX: FURY ROAD - Lesley Vanderwalt, Elka Wardega and Damian Martin THE REVENANT - Siân Grigg, Duncan Jarman and Robert Pandini THE 100-YEAR-OLD MAN WHO CLIMBED OUT THE WINDOW AND DISAPPEARED - Love Larson and Eva von Bahr
PRODUCTION DESIGN
BRIDGE OF SPIES - Production Design: Adam Stockhausen; Set Decoration: Rena DeAngelo and Bernhard Henrich THE DANISH GIRL - Production Design: Eve Stewart; Set Decoration: Michael Standish MAD MAX: FURY ROAD - Production Design: Colin Gibson; Set Decoration: Lisa Thompson THE MARTIAN - Production Design: Arthur Max; Set Decoration: Celia Bobak THE REVENANT -Production Design: Jack Fisk; Set Decoration: Hamish Purdy
VISUAL EFFECTS
EX MACHINA - Andrew Whitehurst, Paul Norris, Mark Ardington and Sara Bennett MAD MAX: FURY ROAD - Andrew Jackson, Tom Wood, Dan Oliver and Andy Williams THE MARTIAN - Richard Stammers, Anders Langlands, Chris Lawrence and Steven Warner THE REVENANT - Rich McBride, Matthew Shumway, Jason Smith and Cameron Waldbauer STAR WARS: THE FORCE AWAKENS - Roger Guyett, Patrick Tubach, Neal Scanlan and Chris Corbould
DOCUMENTARY (SHORT SUBJECT)
BODY TEAM 12 - David Darg and Bryn Mooser CHAU, BEYOND THE LINES - Courtney Marsh and Jerry Franck CLAUDE LANZMANN: SPECTRES OF THE SHOAH - Adam Benzine A GIRL IN THE RIVER: THE PRICE OF FORGIVENESS - Sharmeen Obaid-Chinoy LAST DAY OF FREEDOM - Dee Hibbert-Jones and Nomi Talisman
DOCUMENTARY (FEATURE)
AMY - Asif Kapadia and James Gay-Rees CARTEL LAND - Matthew Heineman and Tom Yellin THE LOOK OF SILENCE - Joshua Oppenheimer and Signe Byrge Sørensen WHAT HAPPENED, MISS SIMONE? - Liz Garbus, Amy Hobby and Justin Wilkes WINTER ON FIRE: UKRAINE'S FIGHT FOR FREEDOM - Evgeny Afineevsky and Den Tolmor
SHORT FILM (LIVE ACTION)
AVE MARIA - Basil Khalil and Eric Dupont DAY ONE - Henry Hughes EVERYTHING WILL BE OKAY (ALLES WIRD GUT) - Patrick Vollrath SHOK - Jamie Donoughue STUTTERER - Benjamin Cleary and Serena Armitage
WRITING (ORIGINAL SCREENPLAY)
BRIDGE OF SPIES - Written by Matt Charman and Ethan Coen & Joel Coen EX MACHINA - Written by Alex Garland INSIDE OUT - Screenplay by Pete Docter, Meg LeFauve, Josh Cooley; Original story by Pete Docter, Ronnie del Carmen SPOTLIGHT - Written by Josh Singer & Tom McCarthy STRAIGHT OUTTA COMPTON - Screenplay by Jonathan Herman and Andrea Berloff; Story by S. Leigh Savidge & Alan Wenkus and Andrea Berloff
WRITING (ADAPTED SCREENPLAY)
THE BIG SHORT - Screenplay by Charles Randolph and Adam McKay BROOKLYN - Screenplay by Nick Hornby CAROL - Screenplay by Phyllis Nagy THE MARTIAN - Screenplay by Drew Goddard ROOM - Screenplay by Emma Donoghue
SOUND EDITING
MAD MAX: FURY ROAD - Mark Mangini and David White THE MARTIAN - Oliver Tarney THE REVENANT - Martin Hernandez and Lon Bender SICARIO - Alan Robert Murray STAR WARS: THE FORCE AWAKENS - Matthew Wood and David Acord
SOUND MIXING
BRIDGE OF SPIES - Andy Nelson, Gary Rydstrom and Drew Kunin MAD MAX: FURY ROAD - Chris Jenkins, Gregg Rudloff and Ben Osmo THE MARTIAN - Paul Massey, Mark Taylor and Mac Ruth THE REVENANT - Jon Taylor, Frank A. Montaño, Randy Thom and Chris Duesterdiek STAR WARS: THE FORCE AWAKENS - Andy Nelson, Christopher Scarabosio and Stuart Wilson
MUSIC (ORIGINAL SCORE)
BRIDGE OF SPIES - Thomas Newman CAROL - Carter Burwell THE HATEFUL EIGHT - Ennio Morricone SICARIO - Jóhann Jóhannsson STAR WARS: THE FORCE AWAKENS - John Williams
MUSIC (ORIGINAL SONG)
FIFTY SHADES OF GREY - "Earned It" from Fifty Shades of Grey; Music and Lyric by Abel Tesfaye, Ahmad Balshe, Jason Daheala Quenneville and Stephan Moccio RACING EXTINCTION - "Manta Ray" from Racing Extinction; Music by J. Ralph, Lyric by Antony Hegarty YOUTH - "Simple Song #3" from Youth; Music and Lyric by David Lang THE HUNTING GROUND - "Til It Happens To You" from The Hunting Ground; Music and Lyric by Diane Warren and Lady Gaga SPECTRE - "Writing's On The Wall" from Spectre; Music and Lyric by Jimmy Napes and Sam Smith
---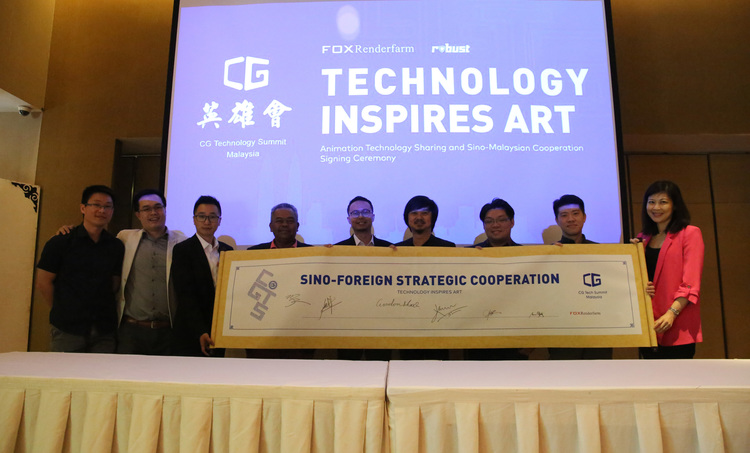 Fox Renderfarm "Technology Inspires Art" CG Technology Summit (Malaysia) 2018
Abstract: Powerful cooperation for better complementarity and CG industry development With the present rapid development of the CG production industry and the intensification of globalized labor division and cooperation, international cooperation has been encouraged gradually. In 2016, Malaysia's creative industries (including animation, games, etc.) had an export quota of 1.17 billion MYR. As one of the largest cloud rendering farms in the world, Fox Renderfarm serves the world's leading film and television companies' animation production, especially with companies in Malaysia. Fox Renderfarm's powerful cloud computing skills have provided high-quality rendering support for many well-known films, reducing costs and increasing output, serve as the facilitation of in promoting the development and cooperation of the CG industry between China and Malaysia.
On April 19th, 2018, the "Technology Inspires Art"- CG Tech Summit (Animation Technology Sharing and Sino-Malaysian Cooperation Signing Ceremony) organized and hosted by Fox Renderfarm was successfully held at the Renaissance Kuala Lumpur Hotel. The event brought technical knowledge to the CG expert from both China and Malaysia. It also helped boosting the depth of cooperation between the two countries.
It is reported that Fox Renderfarm, as the world's leading visual cloud computing platform, covers more than 50 countries and regions in the world. At the same time, Fox Renderfarm has participated in and rendered many well-known domestic and foreign films, mainly including:
"Mr. Hublot" which won the Academy Award for Best Animated Short at the 86th Academy Awards; "Wolf Warrior 2" which broke the Chinese box office record at 5.6 Billion Chinese Yuan; "Baahubali", the best-selling Indian film in history; "Monkey King: Hero is Back" which recorded nearly 1 Billion Chinese Yuan Chinese box office; "Duck Duck Goose" animation which its production level is comparable to Hollywood's; "Boonie Bear" series that broke the record of China's animated movie box office; "Detective Chinatown 2" that broke China's first-week box office records and etc.
Guests attending the summit included: Janice Lim-Head of Animation in Malaysia Digital Economy Corporation (MDEC), Shuai Peng-VP of Film Division in Original Force, Ling Chen-Business division production director in Original Force. Yanjuan Liu –Deputy General Manager of Fantawild, and Mike Zheng-Fox Renderfarm Marketing Director and CG Technology Summit founder, and Les'Copaque Production (Tuan Haji Burhanuddin Md.Radzi), SA (Goh & Raymond), Animamundi Studio (Chun Chong Leong), Wau Animation (Usamah Zaid & Mohd Faiz), Pixelline (Chris & Way) and other chief executives of top production company in Malaysia are among the attendees.
Janice Lim, Animation Director of the Malaysian Digital Economic Development Bureau, addressed the summit and gave a brief introduction to Malaysia's current animation industry development. She said that the exchange and cooperation between the animation industry of China and Malaysia will jointly promote the economic development of the two countries. At the same time, she also hopes that Fox Renderfarm, as the leading visual cloud computing platform in the CG industry, can organize more activities to provide learning and communication opportunities for the animation industry elites of both countries and jointly promote the development of the industry.
At the same time, Fox Renderfarm VP Wangcheng Xiao and Marketing Director Mike Zheng introduced the current status of Fox Renderfarm's development, the future strategic layout, and the original intention and significance of launching the CG Tech Summit. In the past quarter, Fox Renderfarm's home-made movie box office accounted for one-third of the box office of domestic cinemas in the same period, and together with SIGGRAPH CAF and its Shenzhen branch, successfully hosted the first SIGGRAPH animation tour exhibition in China. Technical Seminar. The success of the CG Tech Summit is of great significance. As the sponsor of the CG Tech Summit, Mr. Mike Zheng hopes that more industry leaders will participate and create more value for the industry.
At the summit, Fox Renderfarm teamed up with the leading Chinese animation production company, Original Force and Fantawild, to bring together a series of technical expertise sharing for Malaysian industry elites. They also conducted on-site interactions, to exchange and discuss in-depth animation production techniques and experiences. Original Force CG Division Production Director-Ling Chen "From Motion Capture to CG Production Process"
The " L.O.R.D: Legend of Ravaging Dynasties ", which was produced and published by Original Force, is China's first full-reality CG animation film and has created a brand new movie type in the Chinese film industry. When the film was first released, the audiences can not stop but give thumbs up to its high quality CG technology. At the summit, Ling Chen, CG Division Production Director in Original Force, took " L.O.R.D: Legend of Ravaging Dynasties "season one and two as examples to compare processing and management of motion capture data, layout documentation's publication of motion capture data and the management of synthesis documentation, in order to explain the process from motion capture to CG production in details. Original Force Film Division VP-Shuai Peng "Film Rendering Difficulties of Original Force"
Original Force is the leader in China's digital production industry, focusing on providing excellent video and game content production services for the global digital entertainment industry. Shuai Peng gave a comprehensive introduction to the development of Original force and her deep cooperation with Fox Renderfarm over the years. At the same time, the film and television production works that Original Force involved were among the examples shared and an in-depth analysis was made on the difficulties that the team had faced and endured in the animation technology. Fantawild Deputy General Manager-Yanjuan Liu "Boonie Bears Animated Series Film Technology Development Process"
The Boonie Bears animated series is a key project created by Fantawild. From "Boonie Bears: To The Rescue!" in 2014, "Boonie Bears: Mystical Winter" in 2015, "Boonie Bears: The Big Top Secret" in 2016, "Boonie Bears: Entangled Worlds" in 2017 to "Boonie Bears: The Big Shrink" released in the 2018 Chinese New Year period. The production level of the above five films has increased year by year, with a total of nearly 2 Billion Chinese Yuan at the box office. Yanjuan Liu took the development of five films as an example to deeply analyze the key factors of success, stressing the importance of the storyline, and the significance of the combination of technology and art to film and television production.
At the summit, senior executives from Malaysia's top animation companies also actively interacted with guests and conducted in-depth discussions and exchanges on business cooperation and technical production.
The "Technology Inspires Art"-CG Tech Summit sponsored by Fox Renderfarm not only brings the cutting-edge CG technology and the most practical successful case experience to the industry, but also provides an exchange and learning opportunities for the animation industry elites between the two countries. At the same time, the signing of cooperation between China and Malaysian mainstream production companies is also conducive to the promotion of complementarity and division of labor between the two countries and their strong cooperation to jointly promote the development of the CG industry in Malaysia and the creative industries in Malaysia.
---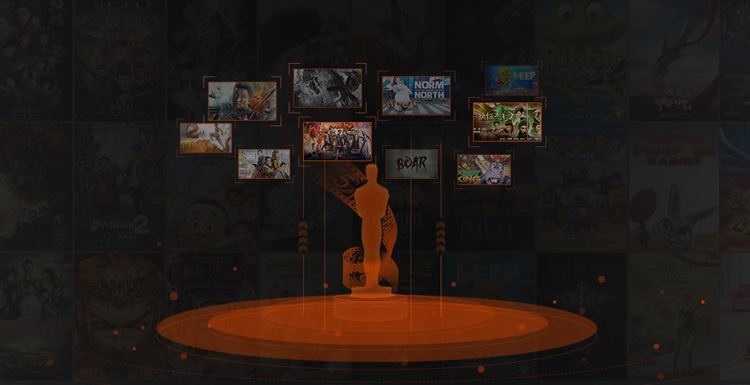 Why Choose FoxRenderfarm?
Fox Render Farm is becoming one of the most notable and credited  in the CG industry. We provide a web-based online platform for users and have more than two thousand render nodes. Therefore, with us, it does not matter where you are present – as long as you are connected to the internet, you can access and enjoy the 24/7 non-stop cloud rendering services that we provide, without any fail.
Fox is extremely user-friendly and hence, rendering tasks can be submitted to our system by following some easy steps. The user's online system and control panel provided by the Fox Render Farm allows you to monitor the overall rendering progress in real-time. Queuing is not required, as the final rendered file will be presented as soon as the process is finished. Our users can get their HD and Ultra HD animations rendered at full quality through Fox's system.
With nearly two thousand workstations, the Fox Render Farm is equipped with brilliant hardware specifications. Every functional node has an Intel Xeon I7 3770K processor and an E5645 processor. The I7 3770K processor has the memory capacity of 16 GB while the Intel Xeon processor's memory varies between 24 and 64 GB. The local network that we use is Infiniband, with a high speed of 20 Gbps and it utilizes the Windows 7 operating system.
Software such 3d Max, Maya, Softimage, Blender and C4D are supported by our rendering farm as well. It also supports render engines like V-Ray, Mental Ray and Final Render.
The cloud rendering service that we offer is our biggest strength. Render farm are usually a structure built on interconnected PCs, which share their memory and processing capabilities to efficiently process CGI rendering. Nodes that are utilized; are advanced in nature; and thus, without too much manual input and manipulation, brilliant computer generated graphics and imagery can be created. Render farms are also highly efficient and that is why, at CG Studios, we use them to examine graphic and special effects.
Traditional render farms are great, but they do not come without their limitations. Space constraints, high maintenance requirements, and expenses associated with these farms could be a huge problem for smaller companies. Cloud rendering ensures that the performance of the traditional render farm are amalgamated with lesser costs and user friendly system in order to provide smaller companies with the best rendering option.
---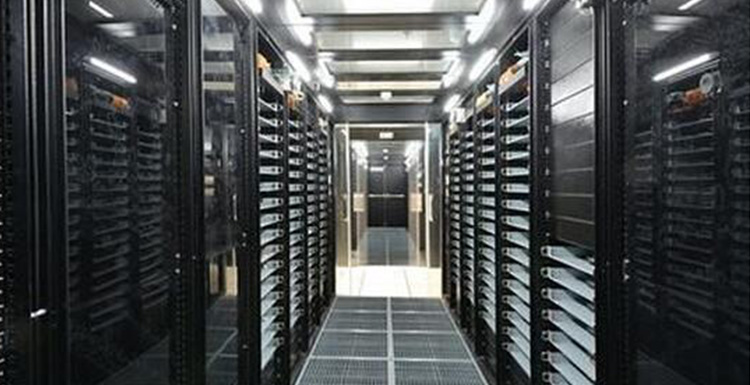 The Top Benefits of Online Render Farms
Having a render farm is essential for computer graphics studio owners today. Technology in the field is advancing at a rapid rate and having the resources to keep up with client requirements is something that CG studio owners should consider.
Rendering is one of the main duties that a computer graphic designer is responsible for. Having a proper system and software that performs complex rendering tasks can prove impractical sometimes due to the extensive costs and management it requires.
However, the services of an online or a  can prove invaluable. Here are some reasons: Easy To Use Online  services are not only a practical option, but they are also very easy to use. Software management and maintenance are handled by service providers thus allowing your time to invest in projects that are more lucrative. All you have to do is access to the cloud render farm through your computer! Time-Saving and  Cost Effective  Compared to the time and money it will take for you to do all the rendering yourself, professional online rendering can help you save company resources that can be put to better use elsewhere. Realistic Visual Effects The  is software based on complex programming that allows programmers to generate effective visual effects. Outsourcing for these services yields highly efficient, updated and realistic visual effects.  Expert engineers and programmers use the latest rendering techniques to create realistic visual effects. Efficient Delivery Converting the final project in accordance with your format and organizational requirements is a difficult process. However, external rendering services can package and distribute your project according to your required specifications.
At Fox Renderfarm we offer pioneering self-service cloud computing for rendering, research into cluster rendering, parallel computing technology, and computing services for .
---
Key Words
CG
|
Florian Renner
|
CG Tech Summit Malaysia
|
event
|
Zhang Yimou
|
CSFF 9th
|
film works
|
cloud rendering
|
Golden Horse Award
|
Shadow
|
SIGGRAPH Asia 2018
|
Morrigan Flebotte
|
VWArtclub Annual *Contest
|
animation works
|
Asswad Mouhamad
|
IMax Studio
|
Interview
|
Boonie Bears
|
Renderosity
|
Renderosity 2018 Holiday Contest
|
Renderosity 2018 Animation Holiday Contest
|
Gary S. Kennedy
|
Upin & Ipin
|
Evermotion Challenge 2018
|
Brian Beaudry
|
VFX
|
Alita: Battle Angel
|
Bobby Bala
|
Mohit Sanchaniya
|
Katapix Media
|
Flying Car Productions
|
Razer
|
The Shipment
|
FoxRenderfarm
|
CG Tech Summit
|
Alpacalypse Productions
|
halloween
|
Hum3d Survial Car Challenge
|
Federico Ciuffolini
|
sc
|
Ralf Sczepan
|
Iavor Trifonov
|
Clarisse
|
CGTS Malaysia
|
Isotropix
|
C4D
|
Tomasz Bednarz
|
V-Ray
|
Cinema 4D
|
MAXON
|
siggraph caf
|
Evermotion challenge 2017
|
CGTrader Space Competition
|
Henrik Lein
|
film of the year
|
Le Anh Nhan
|
Planet Unknown
|
Fox Renderfarm 2017 Achievements
|
CSFF
|
Julio Soto
|
boar 2017
|
Deep
|
SIGGRAPH Asia 2017
|
Chris Sun
|
Glass Cage
|
Fox Renderfarm
|
Making Life of Bri' n Chris
|
fox renderfarm interview
|
anthem studios
|
The Rookies
|
Peter Draper
|
Makuta VFX
|
The Rookies 2017
|
Baahubali 2
|
CG Competition
|
hard drive
|
hum3d contest
|
enchantedmob
|
CG Studios
|
Rookies
|
Academy Awards
|
RAYVISION MILESTONES
|
CGTS
|
CGVray
|
weeklycgchallenge
|
SketchUp
|
siggraph 2017
|
Chris Buchal
|
SIGGRAPH Asia
|
LightWave
|
Indigo Renderer
|
Rafael Chies
|
V-Ray RT
|
CPU Rendering
|
NVIDIA Iray
|
Chaos Group
|
OctaneRender
|
Redshift
|
Vray
|
STAR CORE
|
CICAF
|
VR
|
Mr. Hublot
|
Ribbit
|
Blender Cycles
|
GPU Rendering
|
Linux
|
Monkey Island
|
LuxRender
|
HPC
|
Render Farm
|
RAYVISION
|
Life of Bri
|
WORLD LAB
|
Michael Wakelam
|
3D Rendering
|
Online Render Farm
|
Alibaba
|
Baahubali
|
阿里雲
|
VAX
|
Aliyun
|
2015 Hangzhou Computing Conference
|
Oscar
|
SIGGRAPH
|
CGTrader
|
Kunming Asia Animation Exhibition
|
Evermotion
|
RenderMan
|
Categories
---
RAYVISION News
---
RAYVISION Projects
---
RAYVISION Lectures
---
CG Challenges
---
Top News
---
Blog
---
Fox News
---
Fox Talk
---
Hot Spots
---
Recent News List
---
Cloud Render Farm Company's Introduction Video
2019-07-18
---
An Amazing Dragon Ball 3D Animation Project Supported By Fox Renderfarm
2019-07-12
---
Cuteness Overload! Interview With The Champion Of The CG Boost Cute Warrior Challenge
2019-07-11
---
SIGGRAPH 2019, Fox Renderfarm Will See You In Los Angeles!
2019-07-03
---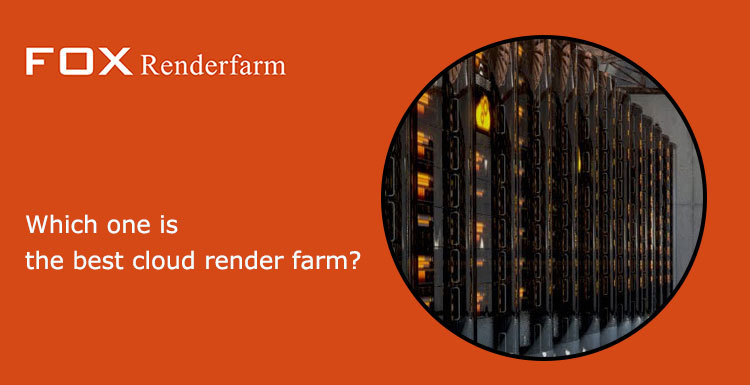 Which One Is The Best Cloud Render Farm?
2019-06-26
---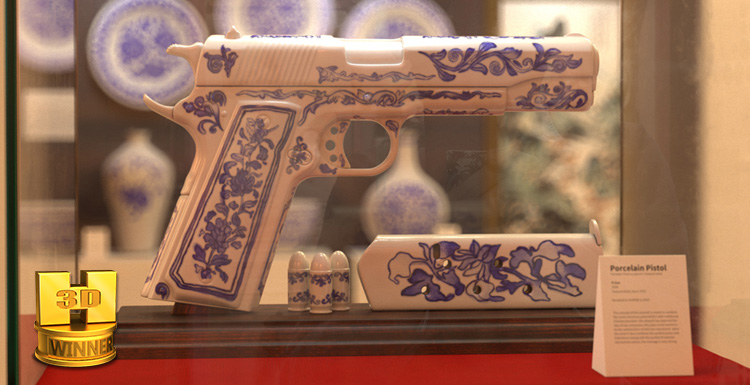 Interview With Yi Sun, The 1st Winner In Hum3D's Three D Gun 2 Competitio
2019-06-17
---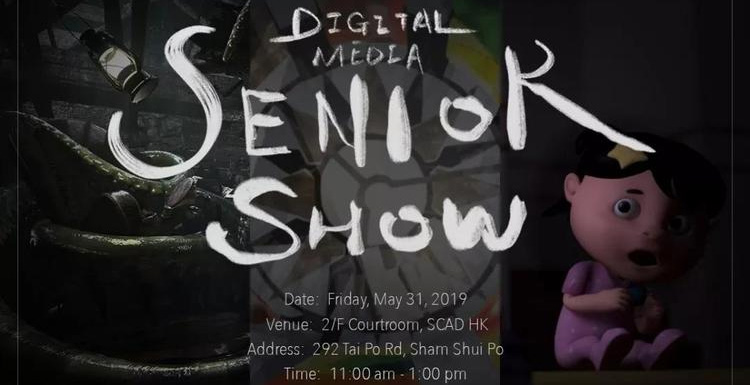 SCAD Hong Kong's Digital Media Senior Show 2019 Supported by Fox Renderfarm
2019-06-14
---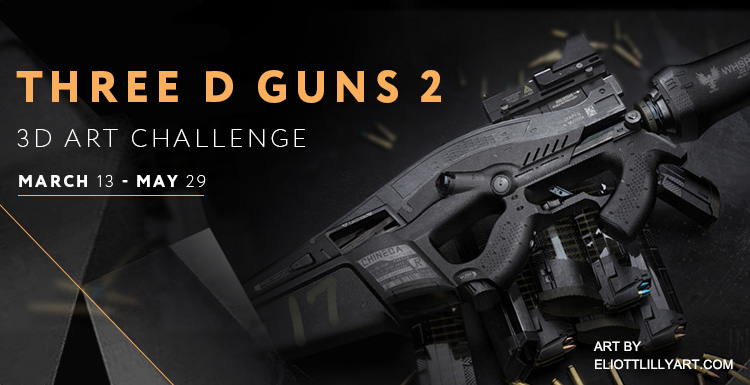 Three D Guns 2 Competition Winners Announcement!
2019-06-13
---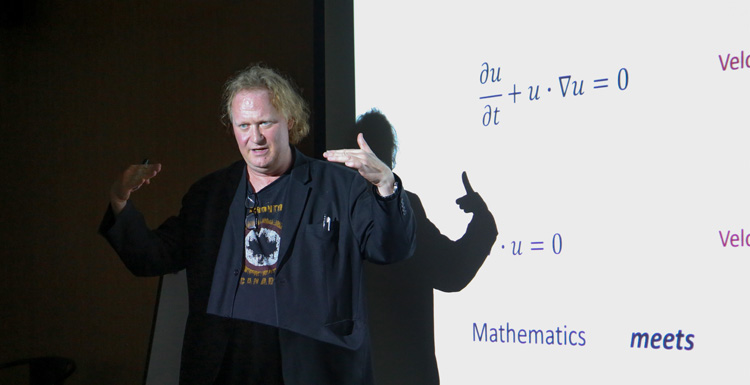 Three Academy Awards Winning Scientist Dr. Jos Stam's Exclusive Interview with Fox Renderfarm
2019-05-28
---
Partners
Medias