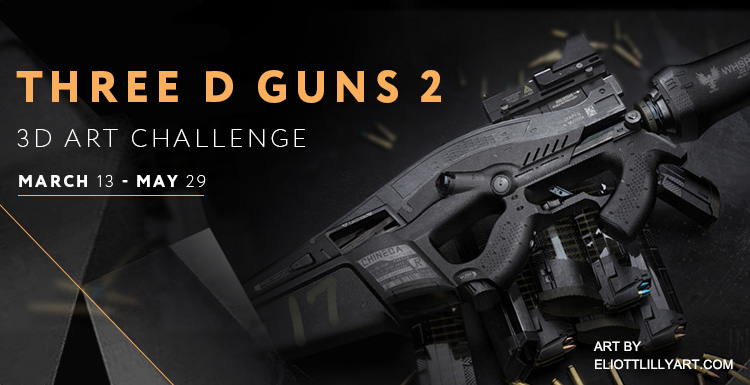 Three D Guns 2 Competition Winners Announcement!
On June 12, 2019, Hum3D's "Three D Guns 2" Competition, which also sponsored by the leading render farm service provider - Fox Renderfarm, announced the final list of winners. All the works in this competition are gun-themed 3D artworks. The competition attracted a large number of game artists, character designers, and weapon fans.
Fox Renderfarm was honorable to be one of the judges, and had the chance to choose a work for the special prize - Fox Renderfarm Team Choice. All the entries are creative and pluralistic, congratulations to everyone. Here are the excellent award-winning works.
First place: Porcelain 1911 by Yi Sun  What the jury says:
Jeremie Noguer: "Original idea and flawless execution".
Yurii Lebediev: "I love it! When I look at this render I remember feeling when I held porcelain mini figurines of animals of my granny. This is so nice and so good done!"
Zacharias Reinhardt: "What a combination! Combining a hard and deadly weapon with something filigree as porcelain. The shape and materials with all the painted details, totally sells it".
Dominik Capodieci: "Interesting idea and nice shading and lighting".
Tom Grimes: "I have a soft-spot for juxtapositions, putting two things together that would never normally be found together. A porcelain gun! With beautiful patterning just like on the fine China that only gets used on Sundays. Almost surreal!"
Remi Arquier: "I love the concept and the detailing – a lot of work went into taking this outside the box".
Second place: Under Cover Paranoia by Nicolas Berger
What the jury says:
Yurii Lebediev: "Absolutely unique 'gun'! Very nice render! Enormous attention to details!"
Zacharias Reinhardt: "This is probably the most disgusting weapon I have ever seen, but that is what it makes so great! The weapon design is great (in a weird way) and looks like it is straight out of an alien movie. The image is technically well executed and I especially like all the tiny realistic details. Now I know hat will haunt me in my nightmares ;)"
Remi Arquier: "You don't see much Cronenberg fan art these days, and this one stood out in concept and execution".
Third place: The Stopper by Kimmo Kaunela
What the jury says:
Arseniy Korablev (Teya Conceptor): "My favorite artwork in the competition. This nomination is needed at least to highlight such authors. Beautiful colors, interesting weapon. I want to pick up it and run with it :) The only thing that bothers me is a slightly blurry render, possibly due to DOF, antialiasing or image interpolation settings".
Jeremie Noguer: "The slight stylization works well, lighting and environment are on point".
Deuce Bennett: "I'm a sucker for post-apocalyptic, kitbash, and steampunk. This weapon tells me a story, and I love it".
Special prize from Fox Renderfarm: Decimator MK1 by Malchus
What Fox Renderfarm says:
"Great lighting, overall atmosphere is good, warm and cool colors contrast highlights the theme, so that viewers would instantly focus on the main object at first glance. The gun is perfectly blended into the picture, but still manages to stand out. Model, texture and lighting, overall is perfect".
Congratulations to all the award-winning artists and Fox Renderfarm hope to help more 3D artists to create their masterpieces.
To check out all of the fantastic winning entries, as well as some special Team Choice mentions, visit Hum3D's blog post here.
---
Kre8tif! 2019 Fox Renderfarm will see you in Malaysia!
As the silver sponsor of Kre8tif! 2019 and official cooperation partner of MDEC, Fox Renderfarm will see you from 3 to 6 September in Cyberjaya Malaysia, with gifts and surprise. Our booth number is FoxRenderfarm-S2. Don't miss it!
Kre8tif! 2019, the Southeast Asia's Creative Conference & Content Festival, is an initiative from Malaysia Digital Economy Corporation (MDEC) an agency under the Ministry of Communication & Multimedia Malaysia, with the mandate to develop the creative content industry in Malaysia.
Established in 2009, Kre8tif! has received an overwhelming response from the industry, representing a platform for community and a punctation celebrating the industry for the last ten years. Kre8tif! 2019 carries the theme Moving to Mastery representing the growth of the creative industry in Malaysia, evolving over time, starting from enthusiastic creatives and entrepreneurs, and now through discipline, hard work and skill building, are now gaining mastery as highly skilled professionals, still seeking to continuously improve onwards
We can't wait to see you in Kre8tif! 2019!
Please contact us for appointments:
William Zhao
Business Development
+86 150 1949 9017 
williamzhao@foxrenderfarm.com
---
Tutorial: Fox Renderfarm Mini Program in WeChat
2019-08-09
Fox Renderfarm Mini Program
Big News! Fox Renderfarm Mini Program in WeChat is released! Now you can track your jobs through Mini Program more efficiently.
= How to open =
1. Visit Fox Renderfarm official website
Welcome to visit official website. Firstly, if you have an account in Fox Renderfarm, then you can sign in directly. If not, please have a registration firstly, only in few minutes, and you will get a render credit in US $25 after you have finished the registration.
Scan with WeChat and login.
(Way 1)
(Way 2)
Confirm the requesting of the access to Mini Program.
(Way 1)
(Way 2)
Then you can use WeChat to track jobs on your phone.
2. Wechat Search
Search "Foxrenderfarm" in WeChat.
= Function of Mini Program =
After login, click the upper left corner and choose the rendering platform.
Click the job, it can be started or stopped at any time.
You can also check the frame task details and render parameter in the Mini Program.
Here we go! Let's scan with WeChat and monitor your jobs.
---
Big Shots Here!Fox Renderfarm @ SIGGRAPH 2019
From 28 July to 1 Aug, SIGGRAPH 2019 was successfully held in Los Angeles, which appealed to researchers, artists, and professionals who live and breathe computer graphics and interactive techniques. Fox Renderfarm is honored to be one of the sponsors and would continually support the world's biggest computer graphics conference.
Fox Renderfarm is one of the leading solutions and tailor-made elastic large scale render pipeline with our professional services and industry-leading innovations, serving leading special effects, animation, architectural and entertainment industry around the world.
In SIGGRAPH 2019, Fox Renderfarm had great conversations with visitors from the United States, Canada, Japan, France, Brazil, China and more.
Fox Renderfarm has interviewed so many cool people, from honored guest in SIGGRAPH to R&D Postdoctoral Associate in Disney Research Los Angeles, from environment artist devoted to his original project to visual effects supervisor of Green Book and so forth.
Here's the trailer of Fox Renderfarm's exclusive interviews, please stay tuned with Fox Renderfarm, and more exclusive interviews will be released soon.
Moreover, Fox Renderfarm also sponsored Shenzhen & Los Angeles Chapters Meet-up on 29 July, to initiate relationships for future opportunities and partnerships for all members.
Fox Renderfarm is happy to help CG creators and scientists recharge and refuel for the year ahead. See you next year in Washington for SIGGRAPH 2020!
---
Why Various Studios Chose FoxRenderfarm?
RAYVISION is a global technology company specialized in cloud computing services for rendering in the entertainment  industry. Pioneering the world's premier self-service cloud render farm, Renderbus (a Rayvision domestic (a Rayvision overseas cloud render farm service) are the leading commercial render farms in the world with hundreds of thousands of users worldwide.
Since the foundation in 2009, FoxRenderfarm has earned a good reputation for its quality performance, great customer service and flexible pricing scheme. The following video will show the interviews with various CG studios, special effects studios and animation studios. They will tell you why they choose FoxRenderfarm to render their projects.
---

CGTrader CG Wildlife Challenge's Blockbuster Launch
As the pioneer of world's , Fox Renderfarm sponsors so many world-class CG challenges.
After 3D SciFi Challenge, CG Flora Fauna Challenge, CG Game Characters Challenge and First Model Challenge, Fox Renderfarm sponsors the Fifth CGTrader CG challenge - CG Wildlife Challenge.
Nature is our home that all the things can't live without. We are familiar with nature. Inspired by nature, CGTrader launched a new CG challenge themed "wildlife". You can find the inspiration from animals, plants and environment. Choose the one that fits you best, put your ideas to the 3D, render them and create a memorable and worthy winner!
There will be 3 winner categories for CG Wildlife Challenge: Best Animal Category, Best Plant Category, Best Nature Environment Category. Awards will be given for the best 3D CG Model or the visualization uploaded during the challenge period. CGTrader are teaming up with Fox Renderfarm (Rendering fees), Exlevel (GrowFX Licenses), 3DCoat (Professional Licenses), Video Copilot (3D Shader Bundles), Dosch Design (Tree Libraries) and CGCookie (Memberships) to bring you the prizes worth fighting for!
For more information: https://www.cgtrader.com/challenges/cg-wildlife-challenge
---
BoBoiBoy Movie 2 To Be Released In 5 Countries With Much Sensation In This Summer
BoBoiBoy Movie 2, which used service provided by Fox Renderfarm, is a 2019 Malaysian computer-animated superhero comedy film. It is Animonsta Studios second film and the sequel of BoBoiBoy: The Movie (2016).
This film is about Retak'ka, an ancient being with elemental powers that intends to seize BoBoiBoy's elemental powers. With the help of his friends, BoBoiBoy needs to stop Retak'ka from taking BoBoiBoy's powers.
This is the first time a Malaysian animated film will be released simultaneously in 5 countries, including Malaysia, Indonesia, Brunei, Singapore, and Vietnam on 8 August 2019.
While most animation studio takes close to four years to complete a film, Animonsta Studios pushed itself to finish BoBoiBoy Movie 2 in just 12 months with a budget of RM 7 million.
Animonsta Studios's CEO Nizam Abd Razak, who is also the film's writer, director and co-producer explained: "We did face a lot of challenges making this movie in 12 months."
"Fans can expect exciting visuals and plenty of action sequences. We've enhanced the animation quality with some new software, which allowed us to not only work on the product faster but animate moving water, moving trees and even add movements to hair. In the first film, we didn't have any of this." said Nizam.
The cooperation between Animonsta Studios and Fox Renderfarm went very smoothly. As for Fox Renderfarm's , Animonsta Studios reckoned that it's fast and reliable. The service has successfully delivered the job within limited time frame without have to compromise the quality.
BoBoiBoy will see you guys on the big screen this summer!
More details: https://news.monsta.com/monsta-unveils-boboiboy-movie-2-teaser-trailer/
---
Interview With The Volunteers Of SIGGRAPH 2019
On 31 July - 1 Aug, Fox Renderfarm was exhibiting at SIGGRAPH 2019. During the exhibition, we had an interview with two passionate volunteers of SIGGRAPH 2019, Ellie Metzelaar and David Eagan. As the representatives of CG enthusiasts, they shared the experience of their CG works and the evaluation of Fox Renderfarm.
Fox Renderfarm: Have you ever heard of Fox Renderfarm?
Ellie: Yes, I have, actually. I was working with a team on a short film, and we were rendering on the personal computers, and we realized that we wouldn't finish the rendering with our own computers on time. So we actually, one of the people in my team, he used Fox Renderfarm, and we actually used it to finish the project on time for the deadline. So, thank you!
David: Fox Renderfarm provided students at SIGGRAPH with free rendering time and service, so with a few projects that I wanna use to render on their service.
Fox Renderfarm: Will you recommend Fox Renderfarm to your friends?
Ellie: Yes, if you don't have a very expensive computer, or your expensive computers aren't gonna finish things on time. I will definitely recommend. It's crucial to get your renders done on time.
David: We don't all have supercomputers or renderfarms at disposal.
Here's the interview between Fox Renderfarm and two volunteers.
Check here and know more about them.
Ellie's demo reel: http://elliemetz.com/ David's demo reel: https://www.youtube.com/watch?v=xQY4hv8ttSo
---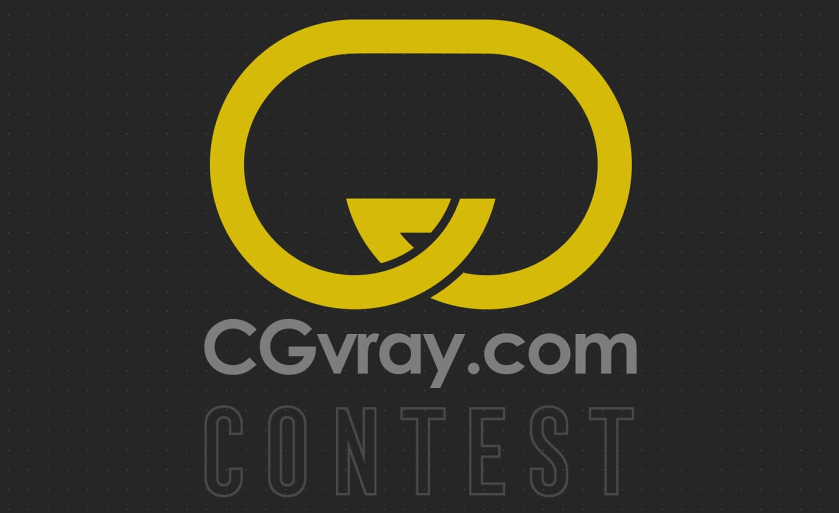 CGVray Contest Sponsored by FoxRenderfarm Begins Now
The 3D contest hosted by CGVray is finally kicked off, and is glad to be one of the sponsors. We have noticed that there are already artworks submitted, come on and win the massive prizes now.
The Purpose of the Event
Aims to highlight the ability of CGI artists to achieve an impactful final image.
The Timeline
Call for submission: 14th Feb – 14th March
Internal review: 15th March – 18th March
Judging: 19th March – 24th March
Nominees Announced: 26th March
Winners Announced: 1st April The General Rules
All those artists who wish to present their works can participant freely.

Participants will be able to use any software and any render engine.

Two projects will be accepted per contestant, i.e. you will have to submit 2 images per project, the render raw and the final render of each one. Images must be 1920 x 1080 pixels and not more than 2 megabytes.
The Prizes
The total amount of the prizes for the different winners and participants are about $15,000.
The Winner: About $7,000 in vouchers and licenses of sponsoring products.
2nd: About $4,200  in vouchers and licenses of sponsoring products.
3rd: About $2,750  in vouchers and licenses of sponsoring products.
For the rest of participants will be raffled vouchers and licenses for About $1,000
Note: offers $1,000 rendering credits for this 3D contest.
Sounds very attractive, right? Come on to submit your work and learn more details about CGVray 3D contest here.
---
FoxRenderfarm Cooperates with WeeklyCGChallenge Now
We are honorable to announce that is cooperating with weeklycgchallenge.com and be one of the sponsors for this great event now.
What is WeeklyCGChallenge?
WeeklyCGChallenge is an awesome event held every 2 weeks (revised lately because of the massive votes by weeklycgchallenge Facebook fans) with a specific topic, every CG artist can join it by submitting your own CG artwork (2D & 3D are both available) during this period. After submission, a jury will select the three best entries for every challenge.
Note: Traditional art is not allowed in this event.
What You Will Get from WeeklyCGChallenge?
First of all, there are a lot of different prizes you can choose, such as the rendering credits, textures.com credits, 3d models etc., please check the full prizes here. Secondly, you will be one of the members in the Hall of Fame as the winner, this is a great honor for CG artists who did great in those competitions, your artwork would be viewed by many other CG artists and you would be known by them which makes you famous in this industry, it will definitely benefit both your skills and career.
Thirdly, you could make a lot of friends there since many CG artists submit artwork and offer reasonable comments & criticize on WeeklyCGChallenge's Facebook group.
The Team Behind WeeklyCGChallenge
Zacharias Reinhardt is the man who founded weeklycgchallenge.com, he is an awesome 3d artist and also a Certified Blender Trainer. Along with another four talented 3d artists: Rico Cilliers, Cedric van der Kelen, Julien Kaspar and Lukas Walzer, they formed the jury team behind Weekly CG Challenge. And with the professional jury team, they could ensure the competition to be justice and fair.
OK, after learnt so many details about WeeklyCGChalleng and its advantages, it's your time to decide and join this great event, come on and win the amazing prizes now!
---
Shenzhen & Los Angeles Chapters Meetup In SIGGRAPH 2019
On 29 July, Shenzhen & Los Angeles Chapters Meet-up, sponsored by Fox Renderfarm, was held in ACM SIGGRAPH Theater in Los Angeles.
Members of the Los Angeles and Shenzhen ACM SIGGRAPH Chapters met to discuss common interests and goals. Los Angeles ACM SIGGRAPH and Shenzhen ACM SIGGRAPH hosted the afternoon meet up with presentations by selected members of both chapters. The presentations were introduced and moderated by the two Chapter Chairs: Ed Lantz from Vortex Immersion Media, Los Angeles; and Rick Xu, Chair of Shenzhen Chapter of ACM SIGGRAPH.
The presentations were from each chapter providing their unique expertise in each of those areas. This included Greg Downing, XREZ, speaking on Photogrammetry; Raymond McIntyre Jr., VFX Supervisor and President on Pixel Magic, VFX Supervisor and Producer for ABC, and Netflix; Jelo Wang, FACEGOOD Technology, speaking on Facial Capture; Kenneth Sung, Jadason Technology, speaking on China CG market; and Shuo Huang, Dagong Technology, speaking on Restoration&Enhancement with AI in Film and TV Works.
Fox Renderfarm is honored to initiated relationships for future opportunities and partnerships for all members.
More details: https://la-siggraph.org/events/title/shenzhen-los-angeles-chapters-meet-2019
---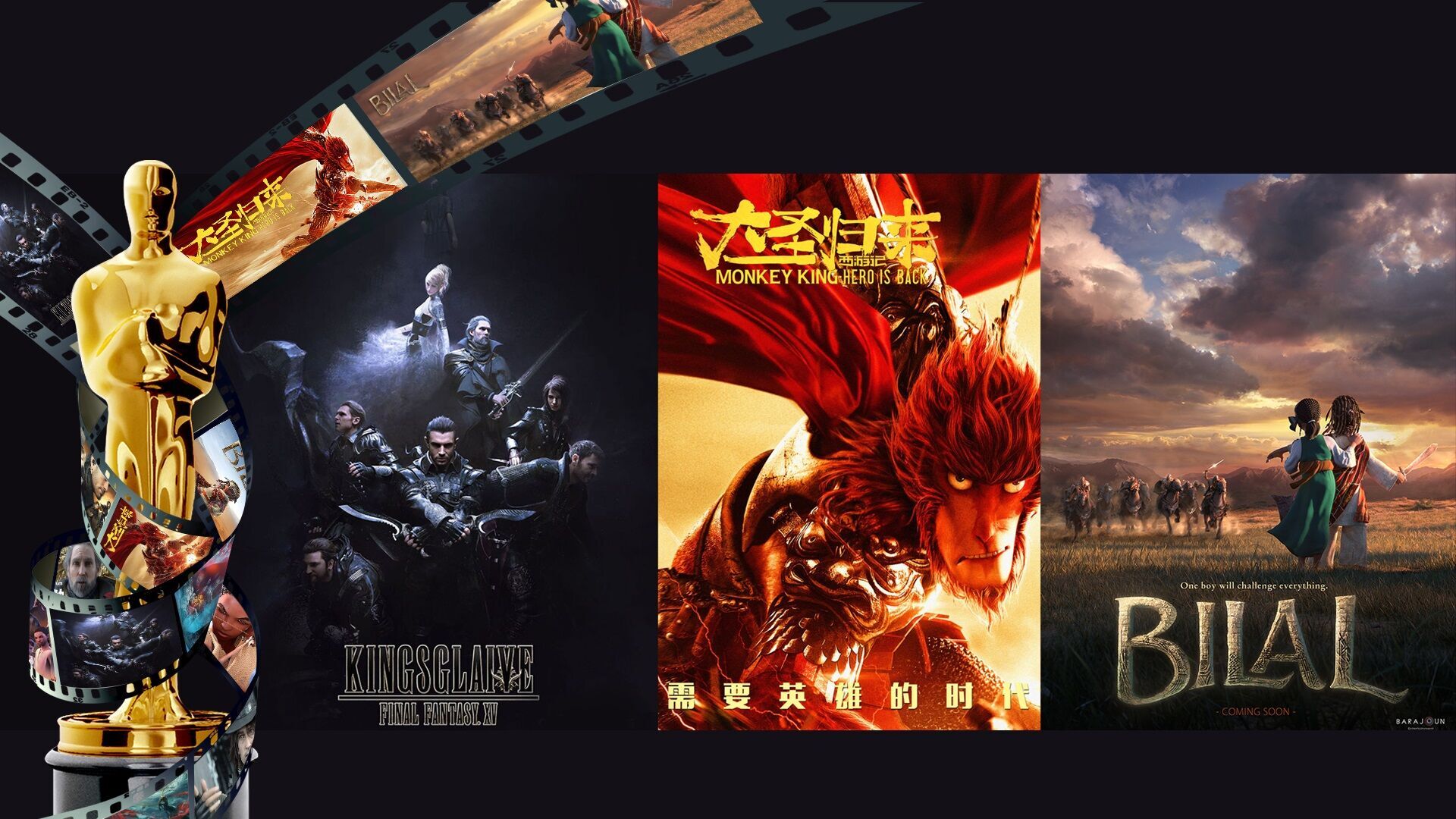 3 Films Rendered by FoxRenderfarm Eligible for 89th Oscar Best Animation Award
The Academy of Motion Picture Arts and Science (AMPAS) recently released the official notice that 27 animated films participate 89th Oscar Best Animation Award which creates the highest record.
To my surprise, 3 of these submitting animated films are rendered by : Monkey King: Hero Is Back (China), Kingsglaive Final Fantasy XV (Japan) and Bilal (Dubai). Back to 2014, Mr. Hublot rendered by Fox Renderfarm won the 86th Oscar Best Animated Short Film Award. At this time, let's hope animated films rendered by Fox Renderfarm can win this special award again.
As a great CG film in China animation history, Monkey King: Hero Is Back has won the 30th China Golden Rooster Awards for Best Art Film and the 16th China Ornamental Column Awards for Excellence Fearure Film. Now Monkey King: Hero Is Back sets Chinese animation record to compete with Hollywood film studios for Oscar Best Animation Award.
Produced by SQUARE ENIX, Kingsglaive Final Fantasy XV earned worldwide acclaim for its verisimilitude and stunning special effects.
Produced by Barajoun Entertainment in Dubai, Bilal is the first 3D Animated epic film in Middle East, telling a story of an immortal hero of Arabic history.
27 movies run for the 89th Oscar Best Animation Award as follows:
The Angry Birds Movie
April and the Extraordinary World
Bilal
Finding Dory
Ice Age: Collision Course
Kingsglaive Final Fantasy XV
Kubo and the Two Strings
Kung Fu Panda 3
The Little Prince
Long Way North
Miss Hokusai
Moana
Monkey King: Hero Is Back
Mune
Mustafa & the Magician
My Life as a Zucchini
Phantom Boy
The Red Turtle
Sausage Party
Sausage Party
Sing
Snowtime!
Storks
Trolls
25 April
Your Name
Zootopia
---
Key Words
Kre8tif!
|
Fox Renderfarm Mini Program
|
CG
|
Florian Renner
|
CG Tech Summit Malaysia
|
event
|
Zhang Yimou
|
CSFF 9th
|
film works
|
cloud rendering
|
Golden Horse Award
|
Shadow
|
SIGGRAPH Asia 2018
|
Morrigan Flebotte
|
VWArtclub Annual *Contest
|
Asswad Mouhamad
|
animation works
|
IMax Studio
|
Interview
|
Boonie Bears
|
Renderosity
|
Renderosity 2018 Holiday Contest
|
Renderosity 2018 Animation Holiday Contest
|
Gary S. Kennedy
|
Upin & Ipin
|
Evermotion Challenge 2018
|
Brian Beaudry
|
VFX
|
Alita: Battle Angel
|
Bobby Bala
|
Mohit Sanchaniya
|
Katapix Media
|
Flying Car Productions
|
Razer
|
The Shipment
|
FoxRenderfarm
|
CG Tech Summit
|
Alpacalypse Productions
|
halloween
|
Hum3d Survial Car Challenge
|
Federico Ciuffolini
|
sc
|
Ralf Sczepan
|
Iavor Trifonov
|
Clarisse
|
CGTS Malaysia
|
Isotropix
|
C4D
|
Tomasz Bednarz
|
V-Ray
|
Cinema 4D
|
MAXON
|
siggraph caf
|
Evermotion challenge 2017
|
CGTrader Space Competition
|
Henrik Lein
|
film of the year
|
Le Anh Nhan
|
Planet Unknown
|
Fox Renderfarm 2017 Achievements
|
CSFF
|
Julio Soto
|
boar 2017
|
Deep
|
SIGGRAPH Asia 2017
|
Chris Sun
|
Glass Cage
|
Fox Renderfarm
|
Making Life of Bri' n Chris
|
fox renderfarm interview
|
anthem studios
|
The Rookies
|
Peter Draper
|
Makuta VFX
|
The Rookies 2017
|
Baahubali 2
|
CG Competition
|
hard drive
|
hum3d contest
|
enchantedmob
|
CG Studios
|
Rookies
|
Academy Awards
|
RAYVISION MILESTONES
|
CGTS
|
CGVray
|
weeklycgchallenge
|
SketchUp
|
siggraph 2017
|
Chris Buchal
|
SIGGRAPH Asia
|
LightWave
|
Indigo Renderer
|
Rafael Chies
|
V-Ray RT
|
CPU Rendering
|
NVIDIA Iray
|
Chaos Group
|
OctaneRender
|
Redshift
|
Vray
|
STAR CORE
|
CICAF
|
VR
|
Mr. Hublot
|
Ribbit
|
Blender Cycles
|
GPU Rendering
|
Linux
|
Monkey Island
|
LuxRender
|
HPC
|
Render Farm
|
RAYVISION
|
Life of Bri
|
WORLD LAB
|
Michael Wakelam
|
3D Rendering
|
Online Render Farm
|
Alibaba
|
Baahubali
|
阿里雲
|
VAX
|
Malaysia
|
Aliyun
|
2015 Hangzhou Computing Conference
|
Oscar
|
SIGGRAPH
|
CGTrader
|
Kunming Asia Animation Exhibition
|
Evermotion
|
RenderMan
|
Categories
---
RAYVISION News
---
RAYVISION Projects
---
RAYVISION Lectures
---
CG Challenges
---
Top News
---
Blog
---
Fox News
---
Fox Talk
---
Hot Spots
---
Recent News List
---
Kre8tif! 2019 Fox Renderfarm will see you in Malaysia!
2019-08-16
---
Big Shots Here!Fox Renderfarm @ SIGGRAPH 2019
2019-08-09
---
Tutorial: Fox Renderfarm Mini Program in WeChat
2019-08-09
---
BoBoiBoy Movie 2 To Be Released In 5 Countries With Much Sensation In This Summer
2019-08-08
---
Interview With The Volunteers Of SIGGRAPH 2019
2019-08-02
---
Shenzhen & Los Angeles Chapters Meetup In SIGGRAPH 2019
2019-07-31
---
The Best Cloud Rendering Service Provider
2019-07-23
---
Cloud Render Farm Company's Introduction Video
2019-07-18
---
An Amazing Dragon Ball 3D Animation Project Supported By Fox Renderfarm
2019-07-12
---
Partners
Medias