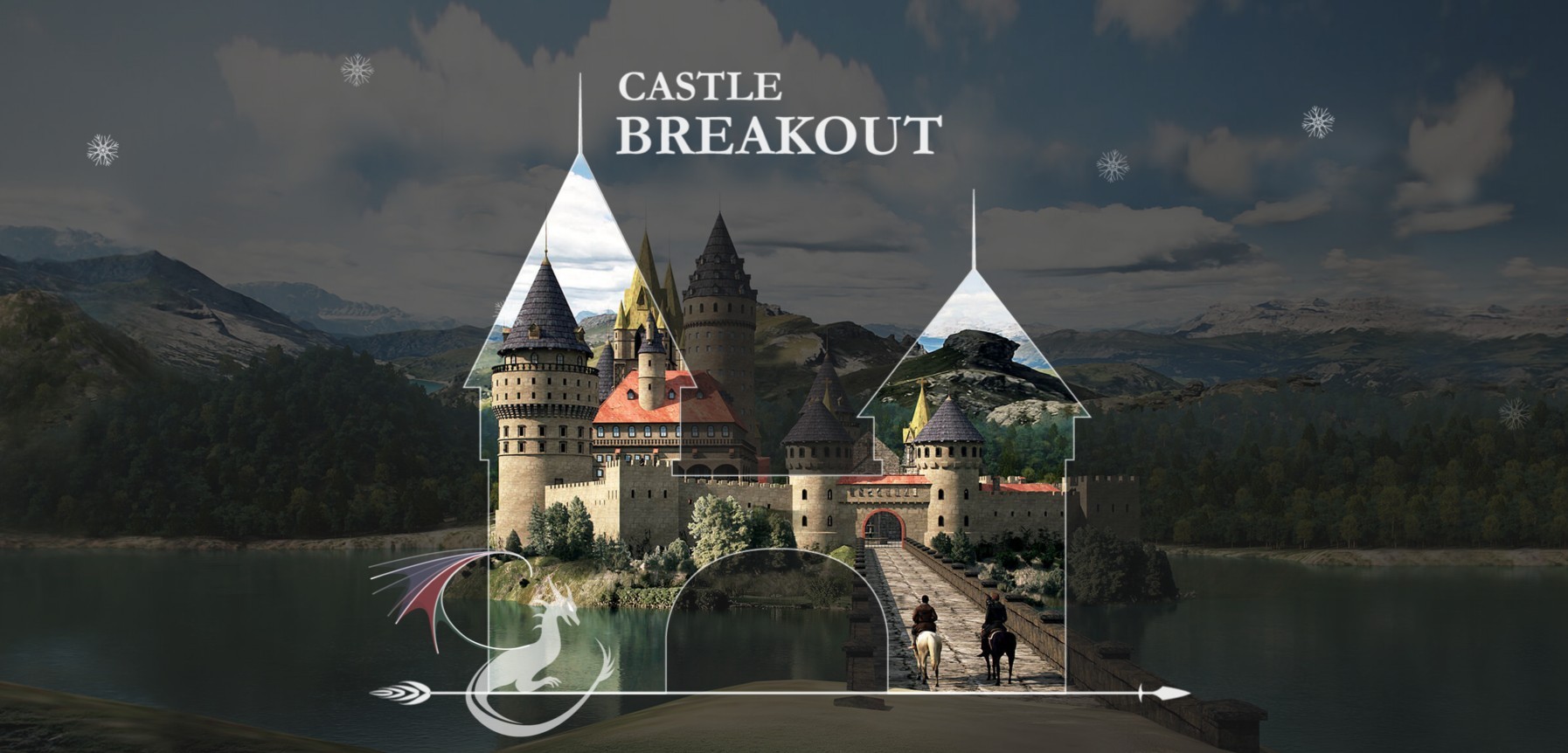 Fox Renderfarm Rendered Cloudburst Game Passed Seven Million Downloads
Cloudburst Games is a professional network of animators and programmers working to create some of the most entertaining apps for kids and teens. With over Seven million downloads and have hit the tops of the charts in many countries.Their family of animal-based apps is got an endearing place in the market. After years of developing talking characters, both people and animals, they have delighted mobile device users of all ages, now they are Focused on creating puzzle games that the casual gamer will thoroughly enjoy in their spare time while providing serious gamers enough challenge to keep them coming back for more. Lindsay and Ron Packard launched Cloudburst Games in 2010.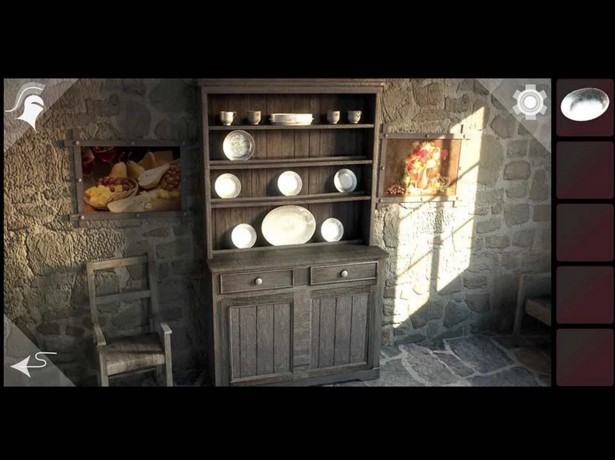 Cloudburst launched Castle Breakout with the Help of Fox Renderfarm cloud rendering service , with its stunning photo-realistic 3D graphics and engaging set of puzzles, sets the highest new standard for the room-escape genre in 2016." Over 1,000 hours of supercomputer rendering, and intriguing puzzles, ranging from easy to hard, have made this medieval retro art style puzzle game the must has in your "how to escape" game collection.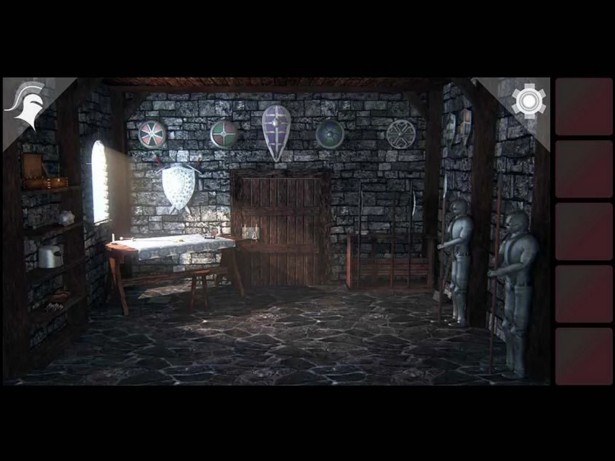 About the game is its Some forge steel. Others do battle with swords. Player task, as a security expert, is to make sure the castle is safe. Test the castle's updated security system, find the right clues and solve the challenging puzzles. The background music is composed by the well-known and award winner JOHN SAYLES and it will give you the perfect mood for short or long play!
Key Words
VFX
|
Upin & Ipin
|
Green Book
|
Fox Renderfarm Interview
|
Mission Mangal
|
Kre8tif!
|
Fox Renderfarm Mini Program
|
CG
|
Florian Renner
|
CG Tech Summit Malaysia
|
Zhang Yimou
|
CSFF 9th
|
film works
|
cloud rendering
|
Golden Horse Award
|
Shadow
|
SIGGRAPH Asia 2018
|
Morrigan Flebotte
|
VWArtclub Annual *Contest
|
animation works
|
Asswad Mouhamad
|
IMax Studio
|
Interview
|
Boonie Bears
|
Renderosity
|
Renderosity 2018 Holiday Contest
|
Renderosity 2018 Animation Holiday Contest
|
Gary S. Kennedy
|
Evermotion Challenge 2018
|
Brian Beaudry
|
Alita: Battle Angel
|
Bobby Bala
|
Mohit Sanchaniya
|
Katapix Media
|
Flying Car Productions
|
Razer
|
The Shipment
|
FoxRenderfarm
|
CG Tech Summit
|
Alpacalypse Productions
|
halloween
|
Hum3d Survial Car Challenge
|
Federico Ciuffolini
|
Ralf Sczepan
|
Iavor Trifonov
|
Clarisse
|
CGTS Malaysia
|
Isotropix
|
C4D
|
Tomasz Bednarz
|
V-Ray
|
Cinema 4D
|
MAXON
|
siggraph caf
|
Evermotion challenge 2017
|
CGTrader Space Competition
|
Henrik Lein
|
film of the year
|
Le Anh Nhan
|
Planet Unknown
|
Fox Renderfarm 2017 Achievements
|
CSFF
|
Julio Soto
|
boar 2017
|
Deep
|
SIGGRAPH Asia 2017
|
Chris Sun
|
Glass Cage
|
Fox Renderfarm
|
Making Life of Bri' n Chris
|
anthem studios
|
The Rookies
|
Peter Draper
|
Makuta VFX
|
The Rookies 2017
|
Baahubali 2
|
CG Competition
|
hard drive
|
hum3d contest
|
enchantedmob
|
CG Studios
|
Rookies
|
Academy Awards
|
RAYVISION MILESTONES
|
CGTS
|
CGVray
|
weeklycgchallenge
|
SketchUp
|
siggraph 2017
|
Chris Buchal
|
SIGGRAPH Asia
|
LightWave
|
Indigo Renderer
|
Rafael Chies
|
V-Ray RT
|
CPU Rendering
|
NVIDIA Iray
|
Chaos Group
|
OctaneRender
|
Redshift
|
Vray
|
STAR CORE
|
CICAF
|
VR
|
Mr. Hublot
|
Ribbit
|
Blender Cycles
|
GPU Rendering
|
Linux
|
Monkey Island
|
LuxRender
|
HPC
|
Render Farm
|
RAYVISION
|
Life of Bri
|
WORLD LAB
|
Michael Wakelam
|
3D Rendering
|
Online Render Farm
|
Alibaba
|
Baahubali
|
阿里雲
|
VAX
|
Malaysia
|
Aliyun
|
2015 Hangzhou Computing Conference
|
Oscar
|
SIGGRAPH
|
CGTrader
|
Kunming Asia Animation Exhibition
|
Evermotion
|
RenderMan
|
Categories
---
RAYVISION News
---
RAYVISION Projects
---
RAYVISION Lectures
---
CG Challenges
---
Top News
---
Blog
---
Fox News
---
Fox Talk
---
Hot Spots
---
Recent News List
---
Fox Renderfarm, Your TPN Accredited Cloud Render Farm
2019-10-07
---
Interview With Leonard Daly, Creating A New Future Of Websites
2019-09-30
---
對話視效總監李昭樺:從《三生三世十裏桃花》到《宸汐緣》的延續與突破
2019-09-24
---
Global computer-generated animation and visual effects brands to gather at SIGGRAPH Asia 2019
2019-09-20
---
Interview with BoBoiBoy Movie 2, the Highest-grossing Animated Film in Malaysia
2019-09-12
---
"Upin & Ipin" Won The Best Feature Category at ANIMAZE 2019
2019-09-12
---
Green Book VFX Veteran Raymond McIntyre Jr. Shares Production and Careers Insights
2019-08-30
---
Interview with Junliang Zhang, Creator of the Game Scenes Project CyberNeon
2019-08-29
---
Tutorial | Desktop Client Installation (Linux)
2019-08-28
---
Partners