RAYVISION Attended "2015 Hangzhou Computing Conference" on Invitation
2015-10-14
Aliyun | 2015 Hangzhou Computing Conference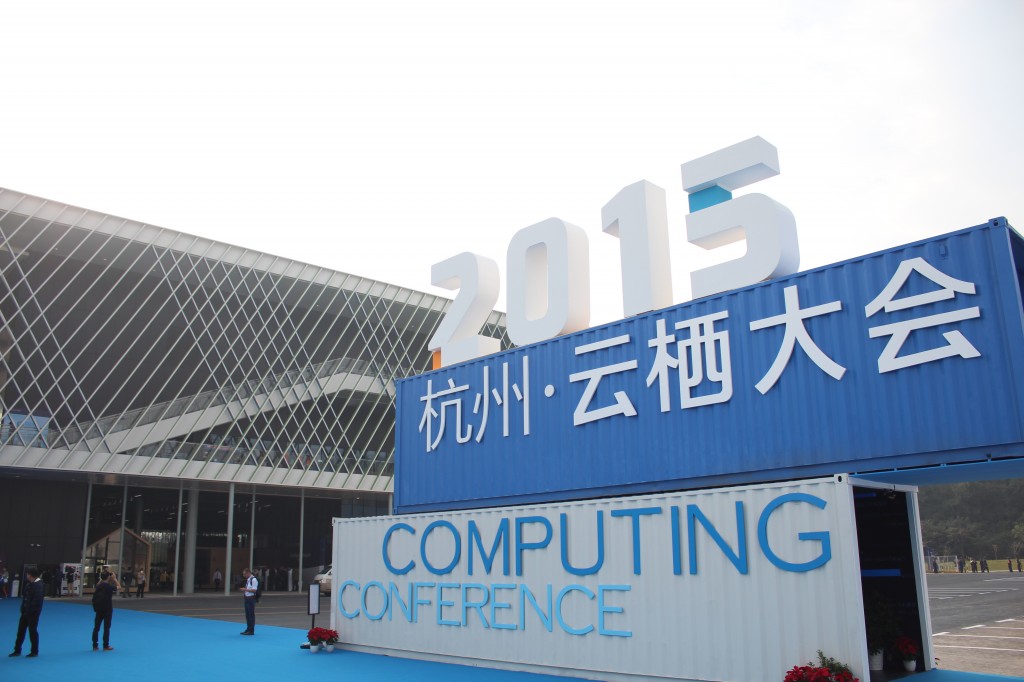 Aliyun (Alibaba Cloud Computing) held the national biggest cloud computing event – "2015 Hangzhou Computing Conference" in Hangzhou, the location of its headquarters. Jack Ma, the president of Alibaba Group, appeared on the stage of main conference venue of the Computing Conference, whose wonderful speech formally started the Computing Conference.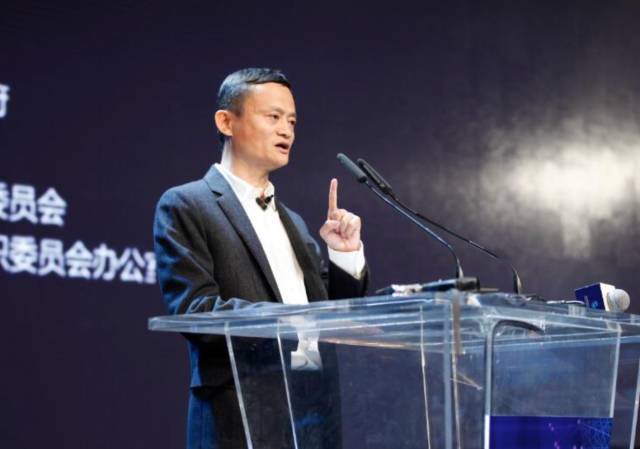 The Computing Conference held in this year is the largest developers' conference of Aliyun throughout the history. It held more than 30 professional theme forums on the topic of "Internet + Innovation + Entrepreneurship",. During the period, more than 200 elites from politics and enterprises in the field of cloud computing jointly discussed the development of cloud computing; meanwhile, approximately 20,000 global top-level developers gathered in the Could Town International Convention & Exhibition Center. RAYVISION attended the conference as a long-term strategic partner of Aliyun as well as an outstanding representative of "Internet+" movies.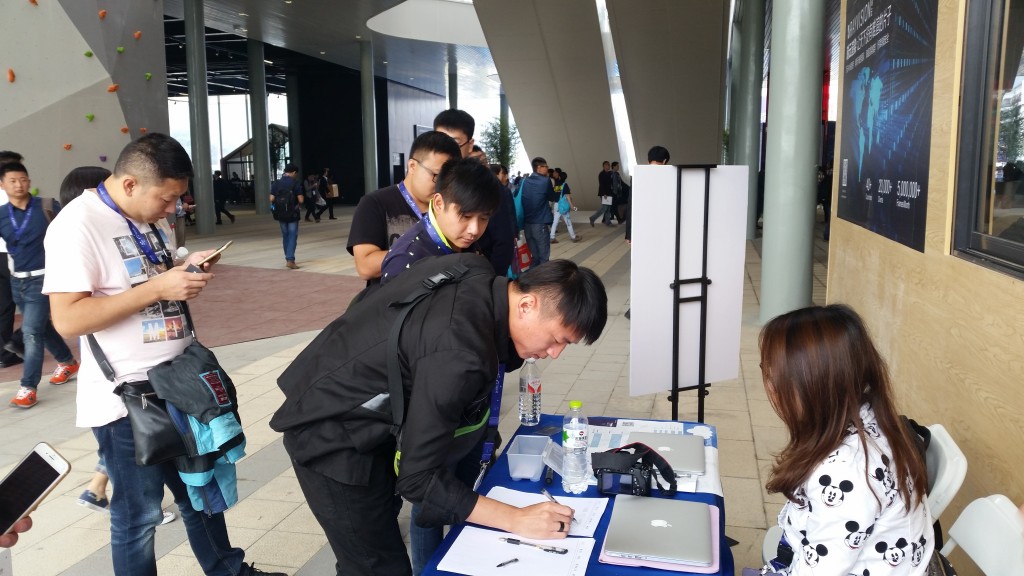 On April 28, 2015, Simon Hu, the president of Aliyun and Michael Liang, the president of RAYVISION held a press conference announcing Aliyun and RAYVISION established the global strategic partnership to provide global visual cloud computing services. And their render farm can promote the speed of rendering for movies and televisions up to thousands of times higher than that at present, at which small-sized production teams are able to achieve Hollywood-level special effects.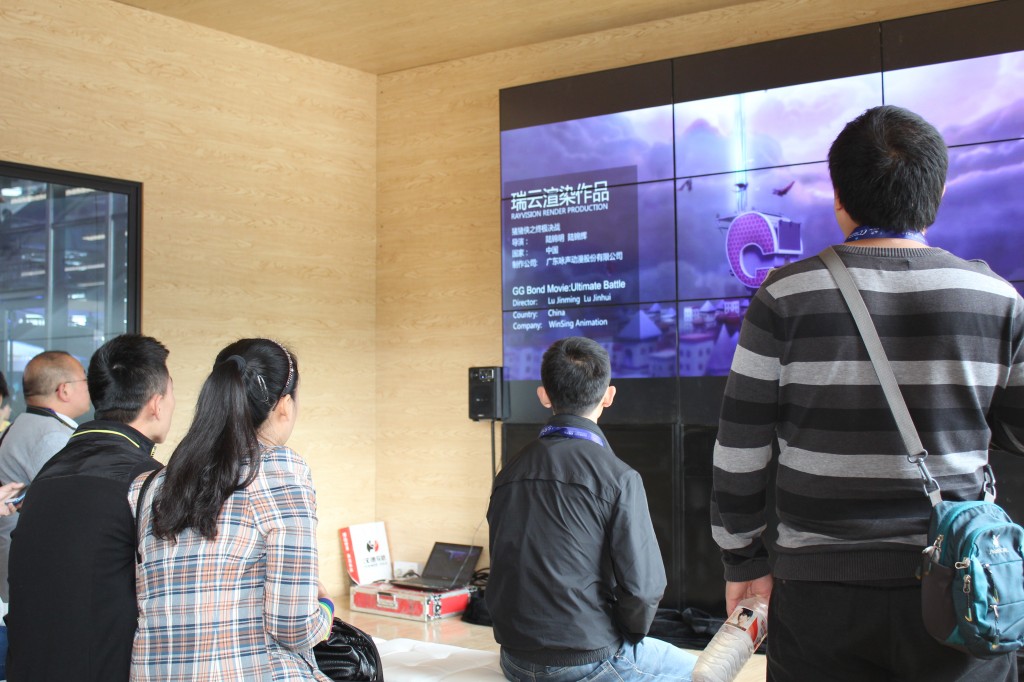 As an exhibitor this time, RAYVISION introduced their typical rendering projects to developers and entrepreneurs from all over the world, including Mr Hublot, the winner of 86th Academy Award for Best Animated Short Film; Baahubali, an Indian top-grossing movie of 2015; Dragon Nest and The Three Pigs and the Lamp, the cartoons produced by Mili Pictures; 10,000 Years Later, a cartoon work of Yili Animation Studio; Ribbit, an animation of Kartun Studios from Malaysia; Krrish 3, effects by Indian famous company Red Chillies VFX, etc.
During the period of Computing Conference, in the exhibition area of RAYVISION, the splendid promotional videos of RAYVISION drew wide attention of numerous visitors, among which many visitors consulted the staff of RAYVISION for relevant information on their own initiatives, and the staff of RAYVISION explained to them one by one with patience.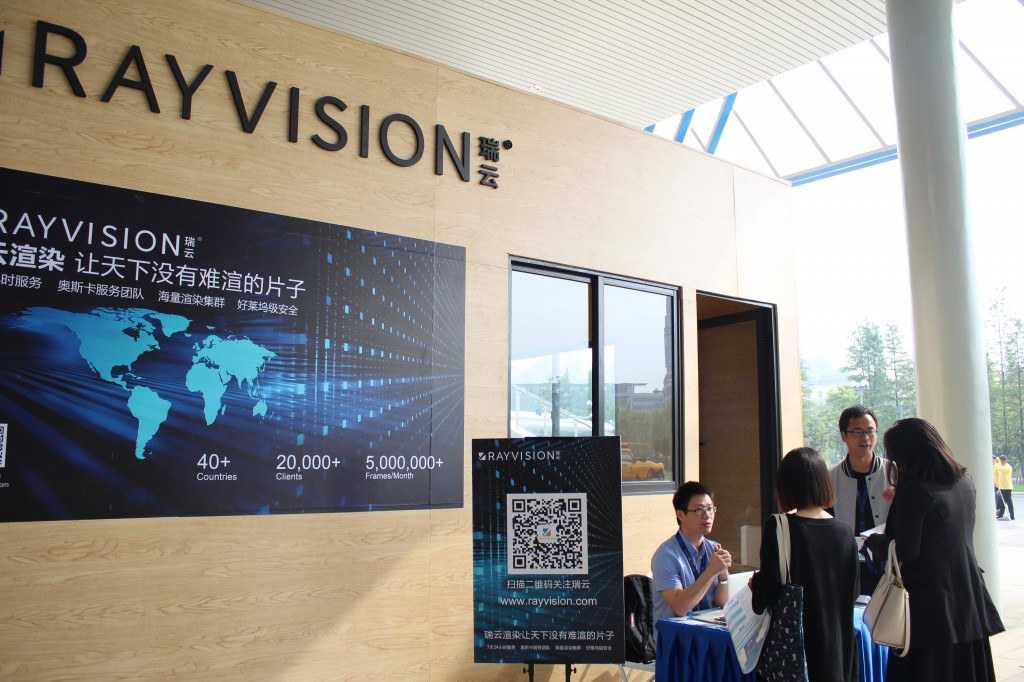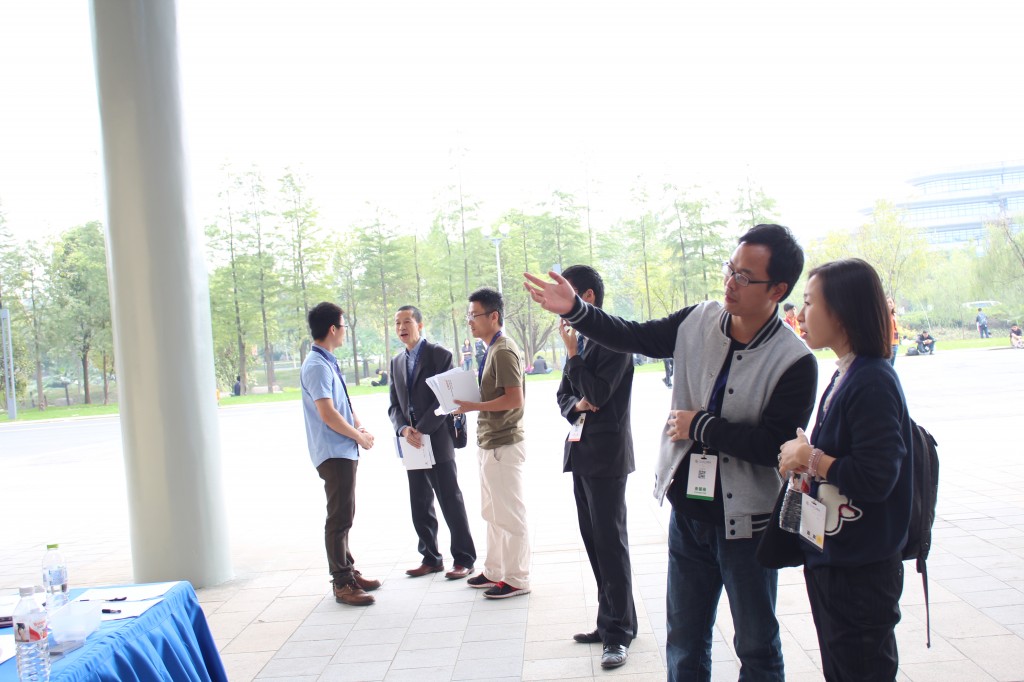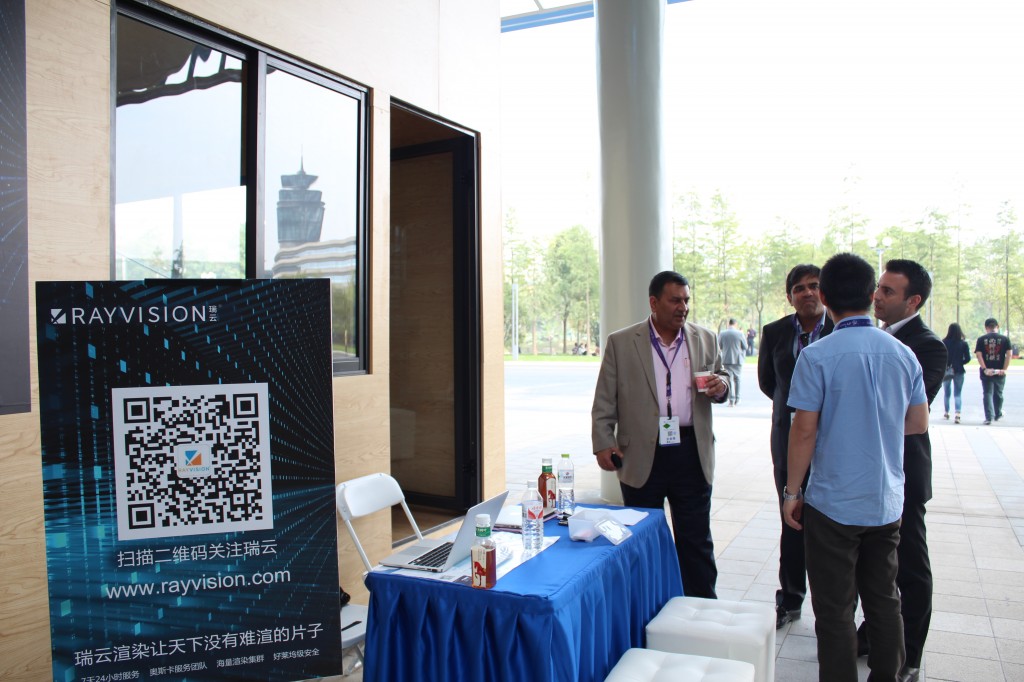 Recommended reading
---
How to Render High-quality Images in Blender
2020-03-09
---
Top 9 Best And Free Blender Render Farms of 2023
2022-05-09
---
Revealing the Techniques Behind the Production of Jibaro "Love, Death & Robots", Which Took Two Years to Draw the Storyboard
2022-06-10
---
How to Render Large Scenes with Redshift in Cinema 4D
2019-10-15
---
Top 10 Free And Best Cloud Rendering Services in 2023
2022-06-24
---
Top 8 After Effects Render Farm Recommended of 2023
2022-07-07
---
How to Reduce Noise in Corona Renderer - Corona Denoising
2019-05-15
---
Arnold\ V-Ray\ Octane\ Conora\ RedShift, Which Is The Best 3D Renderer?
2019-04-15
---
Partners
Previous: RAYVISION Attended SIGGRAPH Asia 2015 in Kobe, Japan
Next: Indian's Top-Grossing Movie "Baahubali - The Beginning" Rendered by RAYVISION
Interested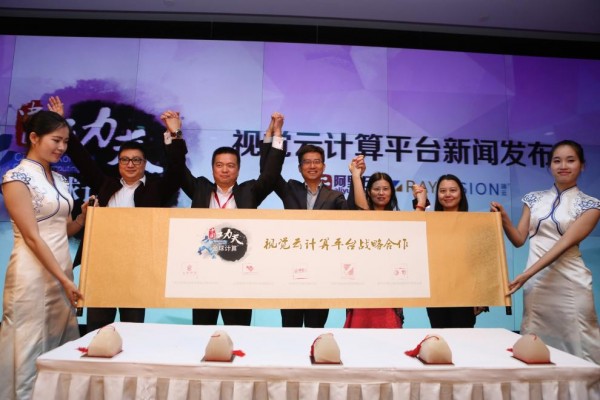 Aliyun® Partners With RAYVISION Inc.® to Provide Global Visualization Cloud Computing Services
April 28th, 2015, Simon Hu, president of Aliyun Computing Co., LTD and Michael Liang, president of Rayvision Inc., held a press conference in Alibaba's Hangzhou headquarter announcing Aliyun officially teamed up with Rayvision to form a global strategic partnership to provide global visual cloud computing services.Many honorable guests attended the press conference and gave praised speeches such as Michael Liang, the president of Rayvision Inc., Zhang Qiang, the CEO of Alibaba Pictures Group Limited, Mr. Laurent Witz, the director of "Mr. Hublot" who won the Academy Award for Best Animated Short Film at the 86th Academy Awards, Nickson Fong, the winner of life time Academy Award for Scientific and Technical Awards in 2013 as well as representatives from famous VFX and animation studios.Over the past year, many technology giants have entered the visual cloud computing field around the world either via acquiring, merging, investing or adopting visual cloud companies. As starter, Microsoft acquired GreenButton which is a cloud rendering and high performance computing provider based in New Zealand. Google acquired Zync, a VFX rendering studio in the US. Amazon acquired Twitch, a live gaming broadcasting platform. Russian tech investor Yuri Milner, Google former president Eric Schmidt, IBM former CEO Sam Palmisano and Morgan Stanley former CEO John Mack all announced to invest in OTOY, a VFX and VR cloud rendering studio. Autodesk acquired Shotgun Software, a VFX and animation production and collaboration platform. Facebook also joined the trend purchasing Oculus along with Samsung and Sony.Michael Liang, the president of Rayvision Inc., indicated the computing ability for a single processing unit would increase at least 1000 folds in the coming 20 years and the needs for cloud computing will be more than ever. Visual application will be the major drive for these huge computing demands.Zhang Qiang, the CEO of Alibaba Pictures Group Limited, said that currently Alibaba Pictures are utilizing the big data methodology to make films, but in the near future they will be developing more big budget VFX films using visual cloud. The visual cloud rendering platform can shorten the post-production period and save production costs dramatically.Simon Hu, the president of Aliyun Computing Co., LTD, said that with more than 1.4 million clients from China and internationally, Aliyun will be more aggressive in Southeast Asia and the Middle-east area after setting up data centers in USA and Germany. As a matter of fact, this strategic alliance with Rayvision is the result of the internal resource adjustment from Alibaba Group to extend its global reach.The first stage for the strategic partnership is to advance Rayvision's rendering capability and technology. Integrating with the advanced and resourceful Aliyun infrastructure, Rayvision will further improve its abilities for high availability, high performance computing and storage, global data transfer capacity, data privacy and security, usability, and flexibility for global reach.At the second stage, Rayvision will team up with more industry partners all over the world in R&D and market development to provide cloud solutions to visual entertainment ecosystems including film, television, on demand media as well as other industries needs visual computing.Rayvision is the pioneer in the cloud rendering and visual computation application with rich professional experienced crews, while Aliyun is the most powerful cloud computing provider in China. The strategic partnership between the two is easily "a marriage made in heaven".Founded in 2009 with R&D and data centers in Hangzhou, Beijing and Silicon Valley, Aliyun Computing Co., LTD is the cloud computing brand affiliated under Alibaba Group. It is one of the most powerful cloud computing providers and the leader in massive flexible computation, high performance storage, information security and CDN in China with one of the most advanced cloud infrastructure.As a global technology company,Rayvision Inc.specializes in distributed, parallel computing and provides cloud computing services for rendering in various industries such as computer generated animated films/televisions, visual effects for live action films/televisions, architectural and interior animation, game cinematics, stereoscopic ride films and commercials. Pioneering the world's premier self-service cloud render farm, its subsidiary Renderbus and Fox RenderFarm are one of the largest commercial render farms in the world with hundreds of thousands of users worldwide.Clients gave high praise to work with the team from Rayvision, projects include: Best Animated Short film at the 86th Academy Awards–"Mr. Hublot", "Blood Vengeance", 2013 India top box office hit "Krrish 3", "Dragon Nest · Warriors'dawn", "The Legend of Qin and 10000 Years Later", first Dubai animation feature "Bilal", etc.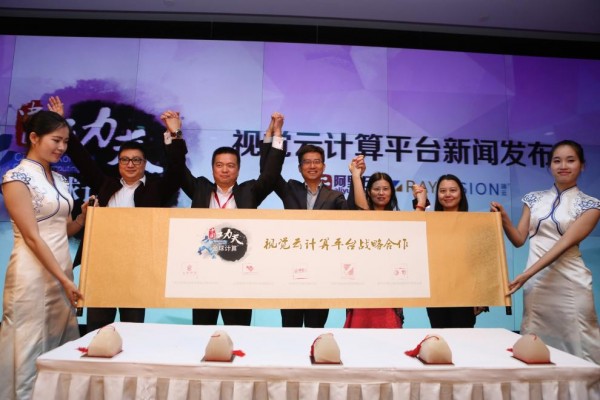 阿里雲と瑞云科技が戦略提携、映画制作会社向けクラウドを展開
阿里巴巴集団(アリババグル―プ)の阿里雲計算(胡曉明総裁)は、4月28日、瑞云科技(梁幸堯董事長)との戦略的提携を発表した。両社は協業して、データ情報をコンピュータプログラムによって画像化するレンダリングのクラウド基盤「Render cloud」を構築し、グローバルの映画制作会社向けに提供していく。阿里雲計算は、約140万ユーザーを抱えるクラウドサービス「阿里雲(Aliyun)」を提供している中国最大のクラウドベンダー。一方の瑞云科技は、レンダリング領域に強いITベンダーで、グローバル40か国で約1万社の制作会社を顧客としている。近年、映画の高画質化・データの大容量化が進んでいることから、両社は、高速なレンダリングを実現するクラウド基盤のニーズが高まっていると判断し、互いの技術・ノウハウを融合するために提携した。すでにRender cloudは、試験運用を開始している。一般的に、2時間の映画を製作するためのレンダリングにかかる期間は半年程度といわれているが、Render cloudでは、これを一週間で終えることができ、40%のコスト削減効果をもたらすという。これによって、大規模事業者だけでなく、中小の映画制作会社でも、高品質な映画を制作できるようになる。さらに、Render cloudの他にも、映画制作会社を支援する各種サービスを提供していく。例えば、映画業界向けのクラウドストレージでは、最新のデータ圧縮技術を搭載し、画像の品質を低下させずに、データ容量を大幅に低減できるようになるという。また、国内外の専門家・機構と協力して、最新の映画技術を研究する「視覚クラウドコンピューティング実験室」を設立する予定。This article reprinted from http://www.asahi.com/and_M/interest/bcnnews/Cbcn2015043003.html?iref=andM_kijilist