Interview with Anthem Studios Regarding Making Life of Bri' n Chris
2017-08-03
anthem studios | fox renderfarm interview | Making Life of Bri' n Chris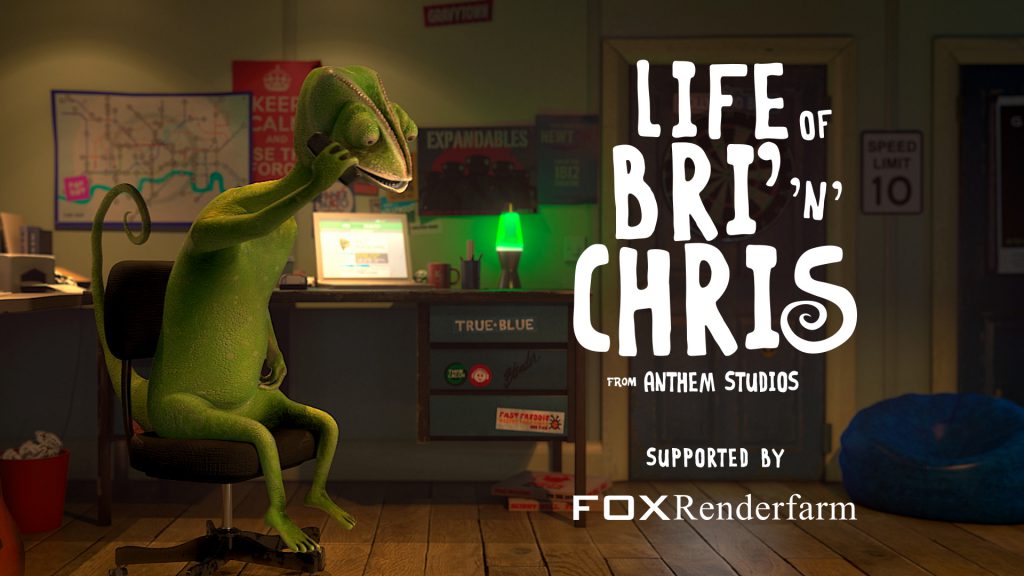 Continuous effort will always bring substantial results. So does the 3d short animation: Life of Bri' n Chris. Although with limited human resource and budget, Anthem studios tried their best to solve the tough difficulties and finally released the 8-minutes 3d animation. Great congratulations to them. And thanks Michael Wakelam so much for offering the opportunity for the short interview between Fox Renderfarm and Anthem Studios as below.
Fox Renderfarm: Hi Michael, would you please give a brief introduction about yourself and your studio?
Anthem Studios: My name's Michael Wakelam and I founded Anthem Studios in 2012 with a vision to bring entertaining stories and new characters to life. We're based in London and work in a variety of styles using various software.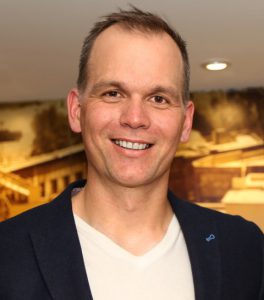 Fox Renderfarm: So when and how did you get into the CG industry?
Anthem Studios: I started through TV design and then got into motion design and branding. I started to develop more knowledge and interest in visual effects and animation and then as I grew in experience, I really wanted bring my love of stories and characters together with animation.
Fox Renderfarm: Wow, sounds great, then what is your most satisfied work in these years and why?
Anthem Studios: I'm most proud of Life of Bri' n Chris, because it was so ambitious as a project. Most short films of this length have a huge crew, ours was a core crew of 7 or 8, with a bunch of other people helping out in little ways. We had no budget but had generous support of a few key partners, such as Fox Render Farm, Chaos Group and Adelphoi Music.
Fox Renderfarm: That's amazing, while since your new short film Life of Bri' n Chris is going to be online soon, would you please share with us about what's the story and why you come out the idea of making this film?
Anthem Studios: The film is a comedic tale of Bri', a scottish Common Lizard, and Chris, a hapless Australian Chameleon, whose overly competitive attitude leads to a crazy accident. When I was growing up in Australia, we had these lizards called blue tongue lizards that we would catch, but when trying to outrun us kids, they would drop their tail. I found out a few years back that Chameleons are one of the only species of Lizard that can't drop their tail in self defense. I though it could be a funny idea and developed it further.
Fox Renderfarm: Really interesting experience : ) For making the short film, what 3D software, renderers and plugins used for it? Do you have any preferred one and why?
Anthem Studios: For modeling and animation we used Maya, rendering we used Vray and for compositing we used After Effects. Maya's main attraction was it's robust referencing system, and Vray is an outstanding renderer. I used After Effects because I was doing the compositing myself, and that's the tool I knew best.
Fox Renderfarm: Haha, you guys are real professionals. While what difficulties you met when making this short film?
Anthem Studios: The biggest challenge for me was learning producing and production management. The number of assets and shot was more than I'd ever handled on short form branding and advertising, so it was a steep learning curve for me. The other challenge was the technical side of render 'render wrangling' and file management.
Fox Renderfarm: Em, really happy that you guys solved all of the problems. So where would you plan to submit/release the video? Any interest for battling for some 3d animation awards?
Anthem Studios: We've already screened at a few festivals, but want to be seen by the widest audience possible, so decided to release the film online.
Fox Renderfarm: Sounds great : ) We'd like to ask why choose Fox Renderfarm as the partner and what you think about us in the rendering phase?
Anthem Studios: I had used Fox before I started this project and what always stood out to me was the service. To have people available 24/7 on skype has always been so valuable. We all know that late nights can be a regular occurrence in this industry, and often we can't wait until the next day to solve a problem, and no one else offers the service you offer.
Fox Renderfarm: Thanks so much for your compliment : ) Do you have any thought for making the next short film?
Anthem Studios: I've started looking at developing Life of Bri' n Chris into an animated sitcom. Because it's mainly set in one room like a traditional sitcom, we could get a very high quality render, which would be unusual for TV animation. I'm also continuing to write and develop other stories, live action and animation, so stay tuned.
Fox Renderfarm: That's really a great news, we are looking forward to the next video. OK, is there anything else you would like to add or say?
Anthem Studios: I'd just like to thank Fox Render Farm once again for your support throughout the project. I couldn't have done it without you.
Fox Renderfarm: Thanks, it's our pleasure, and hope we can have more cooperations in the near future. And thanks for your time to take this interview.
Recommended reading
---
How to Render High-quality Images in Blender
2020-03-09
---
Top 9 Best And Free Blender Render Farms of 2023
2022-05-09
---
Revealing the Techniques Behind the Production of Jibaro "Love, Death & Robots", Which Took Two Years to Draw the Storyboard
2022-06-10
---
How to Render Large Scenes with Redshift in Cinema 4D
2019-10-15
---
Top 10 Free And Best Cloud Rendering Services in 2023
2022-06-24
---
Top 8 After Effects Render Farm Recommended of 2023
2022-07-07
---
How to Reduce Noise in Corona Renderer - Corona Denoising
2019-05-15
---
Arnold\ V-Ray\ Octane\ Conora\ RedShift, Which Is The Best 3D Renderer?
2019-04-15
---
Partners
Previous: Interview with Chris Buchal Regarding Glass Cage
Next: Fox Renderfarm in SIGGRAPH 2017, We Are More Than An Exhibitor