RAYVISION Congratulates Michael Wakelam on Releasing the Successful Trailer for His New Film 'Life of Bri' n Chris'
2015-01-29
Fox Renderfarm | Life of Bri | Michael Wakelam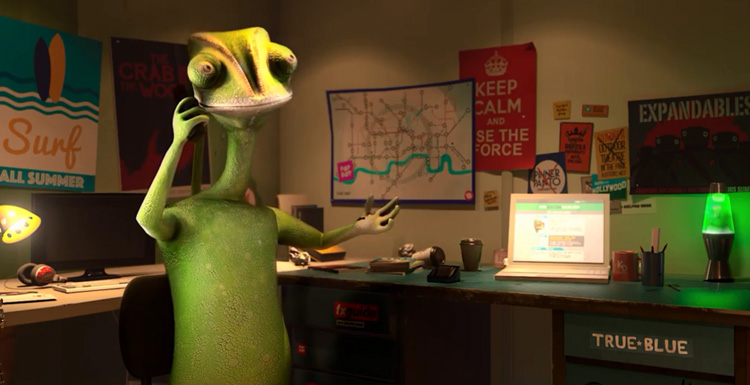 In collaboration with Rayvision, Chaos Group and under the banner of Anthem Studios, Michael Wakelam introduces two new animated characters in the upcoming film 'Life of Bri' n Chris'!
'Life of Bri' n Chris' is a comic story of two friends, a lizard and a chameleon. The Scottish common lizard Bri' and the unfortunate Australian Chameleon Chris, end up dealing with a crazy accident due to the excessively competitive attitude of one of the friends. The clash of entirely different personalities and the attempts at outdoing each other in a typical manly style add a unique comedic touch to this new partnership.
Rayvision, the Chinese company that has worked on a huge number of projects with Dreamworks, Disney, Sony and Lucas played a pivotal role in providing the rendering power for this movie. Utilizing its exceptional expertise in CG animation production, Rayvision helped transform Michael Wakelams concept into reality after two and a half years of constant brainstorming and planning.
Rayvision sends out its hearty congratulations to the entire team behind 'Life of Bri' n Chris'. A spokesperson from the company said, "Nothing makes us gladder than completing a project and seeing it being appreciated around the world. We would like to take this opportunity to congratulate Michael Wakelam and the entire team behind the project that worked diligently and displayed the utmost level of teamwork to complete this project successfully."
Specializing in cluster rendering, parallel computing and the pioneer behind 'self-service cloud rendering', Rayvision has worked on diverse animation projects for the world's top production houses.
Expanding on the challenges faced behind 'Life of Bri' n Chris', the spokesperson explained, "For the entire team, one of the biggest challenges was to present the whole concept in mere 8 minutes. In these 8 minutes, the characters had to be presented in a unique manner, a manner in which the audience would anticipate to see them again. However, when it comes to animated movies, the more the heads the better! Our hard work along with Anthem Studios, Adelphoi Music, and Chaos Group paid off. We would like to congratulate the entire team again on the successful completion and of course, the interstellar success on the trailer! "
Rayvision is quite excited about the release of the short animated production, meanwhile a large number of people are pouring in at the Anthem Studios website to check out the trailer for 'Life of Bri' n Chris'.
About Rayvision
Shenzhen Rayvision Inc. is an internet technology company which specializes in research into cluster rendering and parallel computing technology, providing computing services for cloud rendering. It is the pioneer of "self-service cloud rendering". Renderbus, its brand, was the first company in China to offer a cloud rendering platform and boasts the biggest scale and the greatest number of users.
For the purpose of providing consistent service for CG studios in the world, RAYVISION Inc. launched a family brand, "RAYVISION", globally, based on Renderbus (its domestic brand) and Fox Renderfarm (its overseas brand), in 2014. Rayvision promises to provide global users with more excellent, stable and consistent cloud rendering service .
Previous: 3D Sci-Fi Challenge
Next: RAYVISION Offers Its Clients a Variety of Pricing Options Along With a Free Trial
Interested
Malaysian Flick 'Ribbit' to Premiere at Niagara Fest
"Malaysian Flick 'Ribbit' to Premiere at Niagara Fest. The rendering part of this cartoon movie has been done by which belongs to Rayvision Inc." Ontario, Canada's Niagara Integrated Film Festival (NIFF) is taking place June 19-22, showcasing a hand-picked selection of films from around the world. One of the premieres that will be featured at the event is the global debut of Malaysian animated film Ribbit from KRU International's Kartun Studios. The film stars Sean Astin, Russell Peters and Tim Curry and will be screened in 3D on June 21. Ribbit centers on its titular frog hero who is a bit of a dreamer who doesn't fit in with the other frogs. To escape from reality he hangs out in his "clubhouse," a downed, dilapidated plane in the jungle, and reads about animals who have no trouble finding their purpose in life in old copies of National Geographic. Written and directed by Kartun's chief creative officer Chuck Powers, the CG film is "a beautiful heart-warming adventure" aimed at the whole family. Ribbit is the first feature length project from the studio and has already been sold to over 80 countries worldwide, including the U.K., Germany, Australia, Japan, China and Brazil, which will likely see releases in the fall. KRU currently has five 3D animated films and three animated television series in development. The post from `http://www.animationmagazine.net/features/malaysian-flick-ribbit-to-premiere-at-niagara-fest/`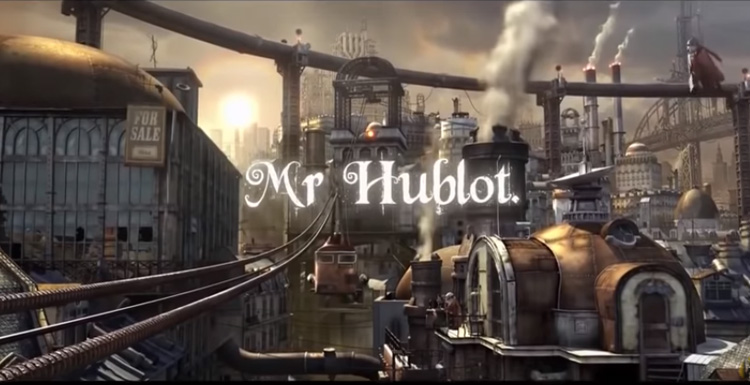 Oscar winning Mr. Hublot: Small step for Fox Renderfarm, giant step for China
Mr. Hublot is a Luxembourg/France co-produced 11 min sifi animated film won the 2014 Oscar for Best Animated Short Film. Produced, written and directed by Mr. Laurent Witz and co-directed by Alexandre Espigares. Designed by sculptor Stephane Halleux, the story is set in a realistically world that is a combination of steam punk and a bizarre futuristic world. The silent film is about Mr. Hublot, an agoraphobia and obsessive compulsive mechanical man with clockwork counters running in his forehead. He's scared of change and scared of the outside world. His entire world starts to change when he saved a lonely and abandoned terrified robot dog from a cardboard box and turns his life upside down in the sweetest and heartwarming way. This visually and emotionally beautiful film uses full CGI (computer graphics imagery) to give us a futuristic steampunk environment for its title protagonist, the realistic and super detailed world realized with artful and breathtaking detail is easily another character in the film. The gorgeous mechanical and cluttered metropolis with magnificent details requires the use of massive computing power. While everyone is in the Oscar parties congratulates the winning directors and producers. No one knows that the super computing power supported this beautifully created Luxembourg/French production came from China. As (child division of the Rayvision Shenzhen) silently supported the feature to its success. Located in the software park in Shenzhen 1st, the area where over 200 public traded tech companies are head quartered, is the highest concentration of tech companies in China. Rayvision has been in the rendering business for years. The sister division renderbus is currently the largest available, also the largest in the world. With more than 30000 cores and expanding rapidly, host of rendering experts and research team, RayVision's advanced technical ability and high level support enables any production company be able to produce the highest quality master pieces without worrying not getting the power they needed. With clients and projects over 30 countries, hundreds of thousands studios and projects are being computed here in both Rayvision's China and International divisions `renderbus.com` and `foxrenderfarm.com`. RayVision's client industries expanding from 3D animated features, live action special effects, advertisement, architectural renderings, game cinematic, theme park ride films, large scale displays. With RayVision's computing power, only sky is the limit for your creativity. Rayvision's advance of super computing technology envisions progression of China's foreseeable expanding film and entertainment market and is the first small step coming out of long way into the international entertainment. A small step for RayVision, a giant step for China. 1st Shenzhen is the first development city in China, right next to the border of Hong Kong.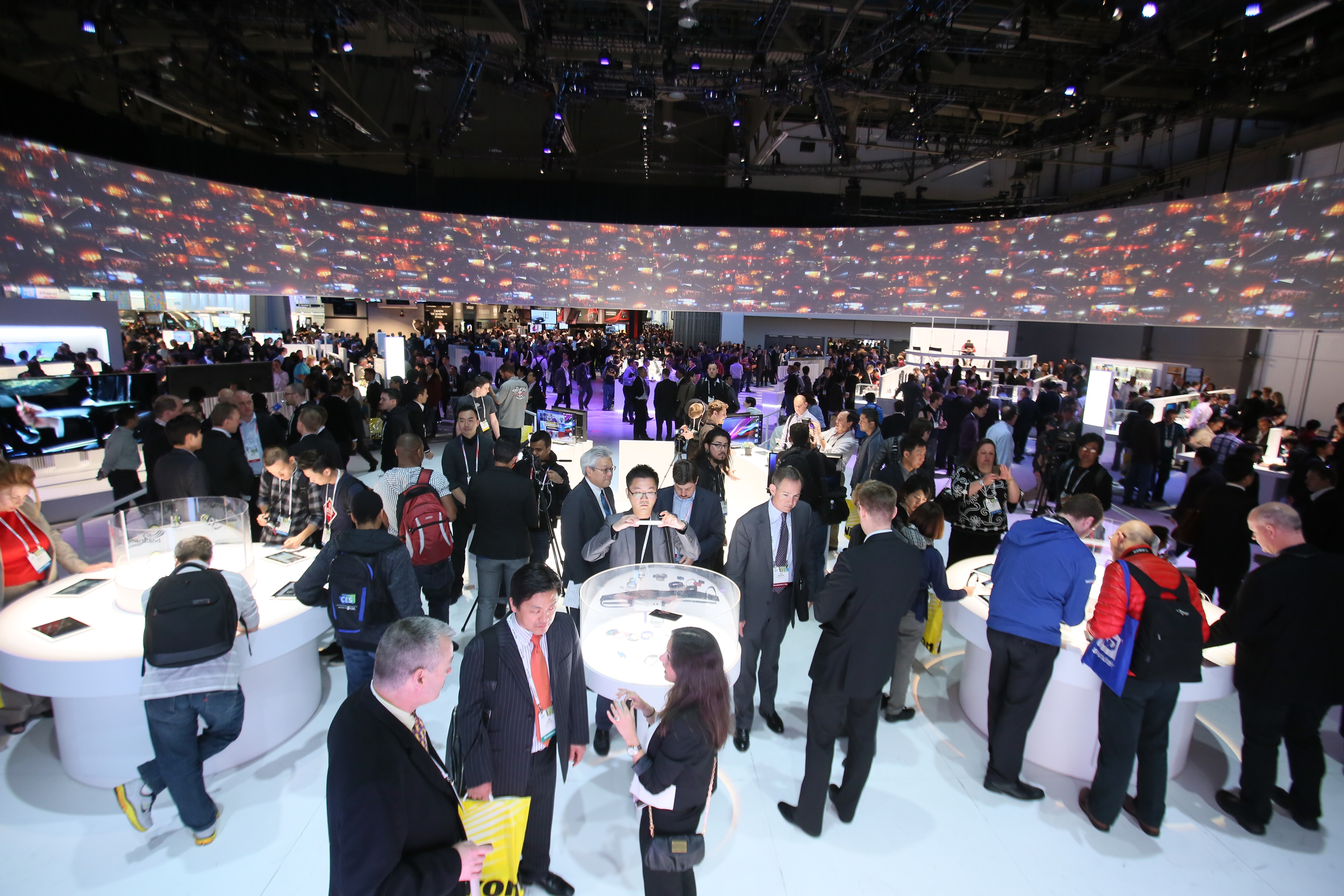 Razer Ultrabook Rendered by Fox Renderfarm Won CES 2016 Award
CES, the world's biggest and splashiest showcase for the latest and greatest in consumer electronics, is a victim of its own outsize expectations. The best PC award of 2016 CES award won by Razer Blade stealth Ultrabook. Based on the brief of " Duality - Portability & Gaming", CUM(www.cum.md) a creative agency based in Singapore crafted a story for the Razer Blade Stealth with the cloud rendering support of Fox Renderfarm. cum is a creative agency based in Singapore, Team of generalist across the entire field from illustrators, designers to CG generalist. Fox Renderfarm is one of the leading online render farm in the industry since 2009. Fox Render farm serves leading special effects companies and animation studios over 50 countries include two Oscar winners. The commercial of has been extremely well received with over 600,000 views between Facebook & YouTube within 5 days of its debut. It has swept up official "Best of CES" award, "Best PC" & "People's choice". Razer is known for its thin and light gaming notebooks, and the new 12.5-inch Blade Stealth is no exception. But in addition to being compact, it works with an external dock, granting gamers access to a desktop-class GPU along with amenities like Ethernet and four USB ports. Though Razer isn't the first to attempt this sort of setup, the Blade Stealth is notable for eschewing proprietary connectors; instead, it uses Thunderbolt 3, a common standard that allows the dock to work with a wider range of PCs. In a field of PCs at this year's CES that mostly included Skinny-Minnie machines, the one that stood out was the one that didn't compromise on performance. -- Dana Wollman the managing director added. www.vimeo.com/cum/razerbladestealth