FGT3D Explorer Challenge Winners Announced
As 2020 is a difficult year, we will all be explorers to seek hope in 2021. The explorer can be a traveller looking for a mysterious place, a spacecraft roaming through the Milky Way, or a doctor researching the vaccine. Please create your 3D render, show the explorer in your mind and explore your possibilities.3 Professional artworks and 3 Student artworks will be selected and awarded! Professional Category 1st Place!Main - Deepak Jain- Title: Hard Time- Created by Deepak JainWhat Deepak saysIn this hard time where people are finding it hard to breathe and oxygen is costlier than life this was the only positive i never wanted. In a country of colors and love we are seeing helplessness and deaths but we have been a fighter and this too shall pass. In this picture I have portrayed the helplessness people are facing, sorrow and a little hope that we can fight this too.What our jury says- Ben Cheung: Highly detailed scene, goose bumpy mood setting, great lighting and color temperature, deserted hospital equipment versus body and seems new dress makes this excellent art work very creepy.- Frank WANG Yefeng: A mesmerizing image! It makes one feel like being in the same room with this character. The photo-realistic rendering proliferates a sense of empathy. Simply moving!- Kariem Saleh: This indeed is looking like a hard time for the girl in the center of the frame. Lighting and color contrasts play nicely in this very atmospherically dense frame. The setting is visually rich, though very effective in using and reusing a limited amount of assets and geometry. You feel like you want to step into the screen and get her out of this misery.- Cenay Oekmen: Powerful storytelling.- Xcenselabs Team: The details are exquisite, Mottled walls, Rusty instruments....strong skills. The reverie space of the theme is very large. The atmosphere of sadness appeared on the paper. 2nd Place!Kay John Yim Explorer - John Yim- Title: Explorer Stumbling upon Heavenly Gates- Created by Kay John YimWhat John saysChildren are often believed to have memories before they were born - for some believe fairy tales are young boys and girls' recollections of the pre-existence world, fractals of flashbacks that give us a glimpse into "Heaven".What's lesser-known is that since one's worldview only settles when they reach 11 years old, children perceive the world through a pair of unbiased lens, and are able to see what adults would subconsciously discard as fiction or fantasy.For this reason, they are also seen as Explorers living in their own worlds of fantasy, exploring their own memories of pre-existence - except that their tales of Heavenly Gates and Angel Stories are not memories before they were born, but rather unbiased perceptions of our reality visible only to the sinless minds.What our jury says- Miho Aoki: I think many of us had childhood experiences where we wandered in bushes and suddenly realized we have come very far from home. We turned around and went home, but this image made me think what'd if we keep going a bit farther. Maybe we got totally lost or maybe walked into something magical like this scene. The lighting and the flying flower petals show a suspended moment of wonderment of the child encountering the angel and the gate.- Corona Renderer Team: There is a genuine sense of wonder captured in the image, and I think a sense of wonder is what drives all explorers. Also, with the child being the explorer here, it takes me back to being a kid when every day was an adventure, and I would head out over the beach or down a disused railway line never knowing what magic I would find (or at least conjure in my imagination as to what might be around the next corner or over the next hill!) 3rd Place!leaving-the-colony-- Title: Leaving the colony- Created by David AgueroWhat David saysThe colony settlement was a failure, I'm the last colonist to leave, don't come back, everything is falling apart - end of message.What our jury says- Frank WANG Yefeng: Very rich colors and visual elements in a single frame. The composition suggests a very successful sense of depth. I can't stop imagining what it will look like if it's converted to a VR environment.- Miho Aoki: A spaceship is leaving a town on the bottom of a cliff. The town appears to be some sort of a mining operation or settlement. The artist used colors and surface materials very effectively. The color of the town is like the rocks and doesn't look like a very good place to live. The spaceship is painted green and looks very different from the town. It makes me wonder if the spaceship is escaping from the dying town or on a mission to save it, but it looks like a great adventure is waiting for the people aboard.- Corona Renderer Team: I like the sense of motion in this one, the spaceship setting out on a journey to who-knows-where. Whether that is their home behind them and they are setting out for new places, or whether they discovered the colony behind them and are returning home to report their findings, there is a definite sense of exploration in this one.- Xcenselabs Team: The details are exquisite, the pattern on the rock, Reflections in the water....strong skills. Visual sense is like film. Student Category 1st Place!Render 01Tim- Title: Subway 2041- Created by Tim JagodkaWhat Tim saysA post apocalyptic Subway entrance that is being discovered after a civil war.What our jury says- Frank WANG Yefeng: The graffiti sign states "no future," which resonates really well with the scene outside of the subway exit. It makes one wonder what has happened outside. This is a very inspirational approach to depict a post-apocalyptic world.- Miho Aoki: Are we looking through the eyes of someone who just came out from a safe space underground after a catastrophic event on Earth? It looks as if the person is venturing out to the outside world after years of staying underground. The grown plants indicate it's been a long time since they evacuated from the outside world. Bright light is blinding and masking the view of the outside. We can just imagine how the world looks like and what the person will encounter out there. The graffiti suggests that people once lost hope, but this person dares to go out to the world and explore. The lighting is excellent, and the artist used the contrast between light and dark very effectively.- Cenay Oekmen: Nice light setup and very good texture work.- Xcenselabs Team: Very lifelike characters. The light at the exit is hopeful. 2nd Place!Under the Sea - Rafael García del Valle- Title: Underwater- Created by Rafael Garcia del ValleWhat Rafael saysExplorers finding weird creatures deep in the ocean.What our jury says- Miho Aoki: The artist created the mysterious underwater feel and sense of depth and scale successfully with the lighting and colors. The color scheme with blue contrasting with red and yellow is beautiful. It looks like the underwater explorers are doing some research and just realized giant marine organisms appeared. The contrast between the dark and rigid-feeling silhouettes of the submarine and rocks and the round forms and bright colors of the creatures enhance the organic feel of the creatures. It makes us wonder what is going to happen next.- Kariem Saleh: The picture sucks you right in and deeply under the sea's surface. You want to join the explorers of this image on their journey into the unknown. This could be right out of a Jules Verne sci-fi movie. The steampunk design elements play extremely well with the organic nature of the creatures and rock scape. Awesome work!- Corona Renderer Team: I love how this reminds us that there is so much exploration still to be done right here at home - the depths of the oceans are still such a mystery! And I like how the creatures are both fantastic, yet very plausible. To wrap it up, the dynamic poses of the characters in the scene give a sense of drama and action, it looks like they were exploring some rocks or other structures when suddenly a never-seen-before behemoth comes into view. 3rd Place!Explorers-from-the-future AndreyOliver FGT3DAndrey-Oliver- Title: Explorers from the future- Created by Andrey OliverWhat Andrey saysImagine if we humans, in the distant future exploring the borders of our dimension, rediscovered ourselves in the past, thinking that it is another species.What our jury says- Ben Cheung: One of the best student works, believable lighting, mood setting, attention to details, even the No parking sign are rendered nicely, though the background forest looked a bit flat, otherwise excellent work.- Frank WANG Yefeng: The image has a great sense of humor. We don't know who is landing this aircraft, but obviously the pilot doesn't understand the "No-Parking" sign!- Kariem Saleh: Great combination of painterly looks and 3D rendering. who didn't ever park his ship in a no-parking spot? The cartoony and still technical design of the vehicle looks absolutely stylish. The colors of the paint finish pop out greatly surrounded by this rough and hazardous landscape.Want to see the full finalists? More information FGT3D Explorer Challenge
---
FGT Art December Winner Announced
Let's give it up for the FGT Art December winner!Congrats! The amazing artwork, Nostalgia: Shirakawa-gō(白川郷), is created by our friend Kay John Yim, an excellent Chartered Architect based in London.!kay-john-yim-201110-shirakawa-red!kay-john-yim-201107-shirakawa-og-final!kay-john-yim-201107-shirakawa-og-final-2!kay-john-yim-201110-shirakawa-red-clayWho's our next FGT Art winner? Shine your talent and win great prizes! Hit the link and know more https://www.foxrenderfarm.com/fox-got-talent.html
---
FGT Art November Winner Announced
---
Biggest Sale! Rewards Up to $10,000 Render Coupon
Christmas Rewards Up to $10,000 Render Coupon The BIGGEST sale ever! Merry Christmas & Happy New Year to all of our dear friends!Thank you for all your support and love this year!Fox Renderfarm is wishing you a happy holiday and a wonderful start of 2021!!Christmas Big Sale - Fox RenderfarmClick here to learn more.
---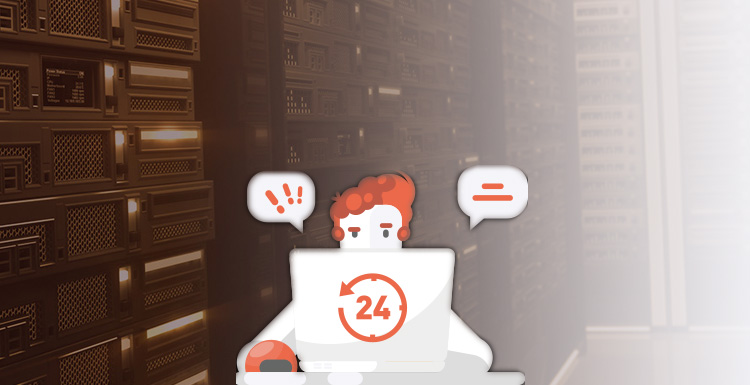 RAYVISION Provides 24 Hour Support for Their Clients
Having developed smart processes for specialized service flow and customized rendering solutions, RayVision has invested in all the functions and systems of cloud rendering which makes things smooth and easy for the clients. Additionally, RayVision now provides a 24-hour support for its clients to help and guide them through all the processes of rendering. RayVision's service team comprises of experienced individuals in computer generated imagery and graphics. The team members come from different parts of the globe, converging to the vision of providing high-end cloud rendering services through a highly reliable CG rendering platform. Support engineers of the Fox Renderfarm provide round the clock assistance to customers through the Skype Dialogue. Companies and businesses that are new to RayVision can also go through their Introductory Video Tutorial to get the basic idea about the various processes involved. Moreover, tutorial videos are also provided to everyone regarding the two rendering methods used by RayVision: Web rendering and client submission rendering. RayVision processes more than 20 million+ celluloid film frames each year with a vast support of software and rendering platforms. An employee commented, "Our team pays a lot of attention to understanding the requirements of various projects that we get. Our processes ensure that we know exactly what our clients want. Our hard work is reflected by our success stories: Mr. Hublot, a short 3D animated film that we rendered and provided our technical expertise for; won the Best Animated Short Film award at 2014 Oscars. Apart from that, the highest grossing Bollywood film, Krrish 3 was taken up as a great challenge by our team." An official representative of RayVision further explained, "Amalgamating CG graphics in animations or films is not an easy task. It requires good communication across all channels and especially when it comes to rendering, clients want to make sure at every step that the product will meet their expectations. Therefore, it became necessary to make our customer support team readily available at all times for our clients." About the Company: Ray Vision was formed in 2010, and was the first company to offer a cloud rendering platform to customers. In fact, the company is known to have pioneered "self service cloud rendering". The internet technology company specializes in cluster rendering, parallel computing technology, and provides the computing services needed for cloud rendering. Some of the company's reputable customers include DreamWorks, SKG, Magic, and American Industrial Light.
---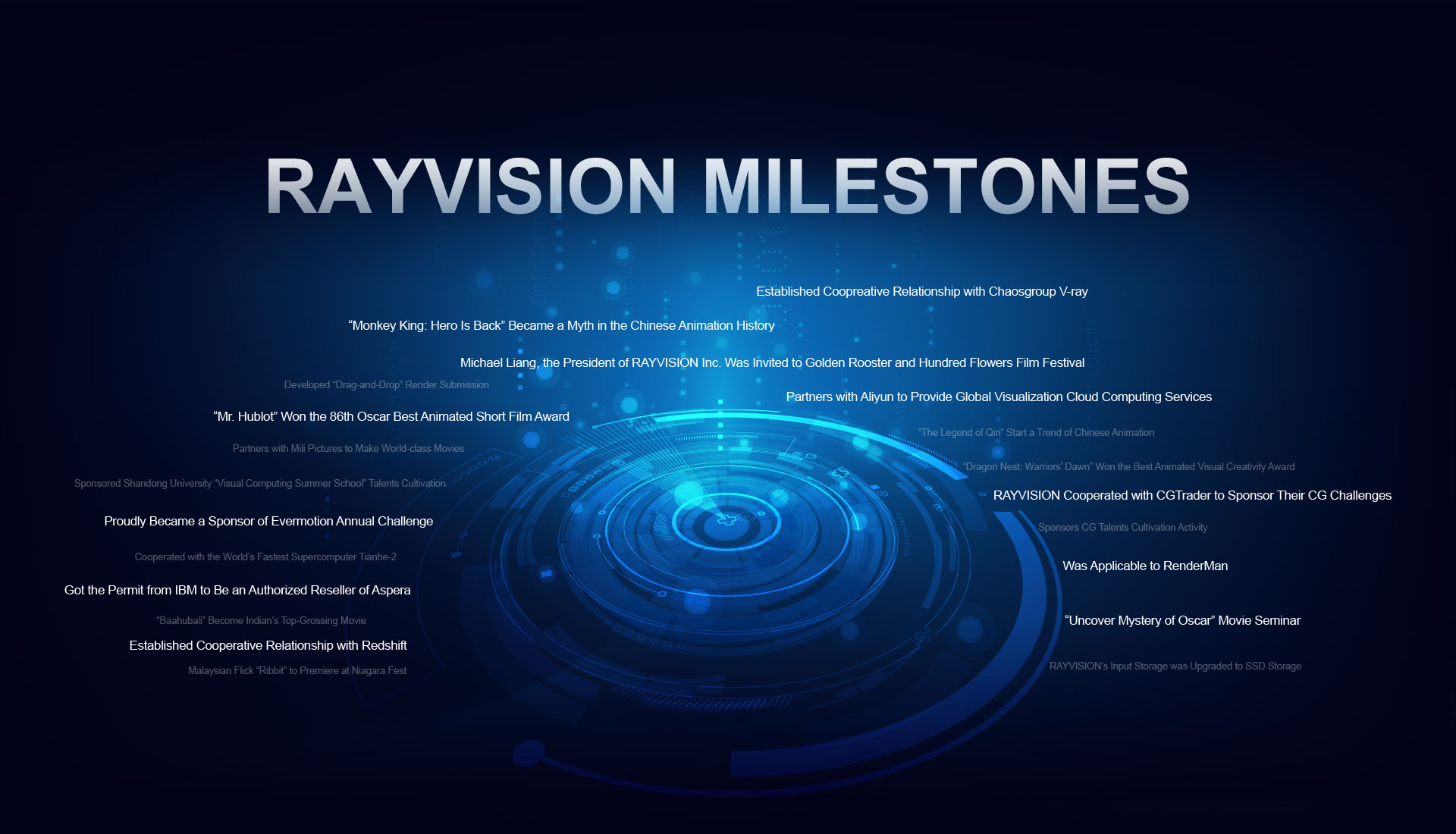 RAYVISION MILESTONES
Aspera's software moves the world's data at maximum speed, regardless of file size, transfer distance or network conditions. At the heart of our solutions is our patented FASP® transport technology – a breakthrough transfer protocol that leverages existing WAN infrastructure and commodity hardware to achieve speeds that are up to hundreds of times faster than FTP and HTTP. Supporting deployments on premise or on the public, private and hybrid cloud platforms, and covering a wide range of server, desktop and mobile operating systems, Aspera software delivers end-to-end security, 100% reliability and exceptional bandwidth control. On December 29th, RAYVISION was authorized by IBM to be the reseller of Aspera.10/12/2015 RAYVISION Established Cooperative Relationship with Redshift RAYVISION established a cooperative relationship with Redshift development team. Redshift is the world's first render engine fully based on GPU computing. RAYVISION got the permit from Redshift to provide GPU rendering service and to be an agent to sell Redshift renderer.09/12/2015 RAYVISION Was Applicable to RenderMan RenderMan is widely used in producing top-level moving images because of its extremely high quality and speed. It's an essential rendering solution used in high level fields such as animation and film VFX. And besides the Pixar and Disney, many other famous production companies such as ILM and Sony are also using the RenderMan as one of the final solutions for rendering. On December 9th, RAYVISION was applicable to RenderMan.30/11/2015 RAYVISION Proudly Became a Sponsor of Evermotion Annual Challenge Founded in 1998, Evermotion is a famous 3D model resource network in global CG industry. Evermotion creates and develops products that help CG artists with their 3d visualizations by speeding up their workflow and increasing their quality of output. As one of the world's leading cloud render farm, RAYVISION (Fox Renderfarm) sponsored so many world-class challenges. This time, RAYVISION (Fox Renderfarm) proudly became a sponsor of Evermotion annual challenge.18/09/2015 "Baahubali - The Beginning" Become Indian's Top-Grossing Movie As 2015 India's top budget film, the historical Indian epic blockbuster "Baahubali - The Beginning" become Indian's top-grossing movie. This movie was directed by renowned Indian director S.S. Rajamouli, co-starring Prabhas and Rana Daggubati. Baahubali's CGI visual effects were collaborated with a local company Makuta VFX. RAYVISION (Fox Renderfarm) was tasked with the responsibility of rendering the movie. RAYVISION (Fox Renderfarm) as rendering expert and probably one of the world's largest render farms are eager to work with any production houses to produce top quality special effects as well as animations.20/08/2015 RAYVISION Cooperated with the World's Fastest Supercomputer Tianhe-2 Tianhe-2 developed by the National University of Defense Technology is the fastest supercomputer in the world. A group of computer scientists and engineers who twice a year release the "Top500" list of fastest supercomputers measured the Tianhe-2 at 33.9 petaflops (quadrillions of calculations per second). That's nearly twice as fast as the Titan, which was relegated to the second spot on the list. RAYVISION partners with Tianhe-2 National Supercomputing Center in GuangZhou to provide better cloud rendering service.20/07/2015 RAYVISION Sponsored Shandong University "Visual Computing Summer School" Talents Cultivation Shandong University Visual Computing Summer School was opened on July 20th, 2015 in Qindao, Shandong, sponsored by RAYVISION (Fox Renderfarm) and other companies. More than 20 world-famous Visual Computing experts were invited to give lectures on general theory and development of Visual Computing, which can be compared with the SIGGRAPH Conference. Baoquan Chen, the president of SIGGRAPH Asia 2014, acted as the principal of the Visual Computing Summer School. Michael Liang, the president of RAYVISION, delivered a speech at the conference and gave his best wishes to the attendees.10/07/2015 "Monkey King: Hero Is Back" Became a Myth in the Chinese Animation History In the era that Chinese animations are easy to become box office flop, the animated film rendered by RAYVISION survived and become a hit. As a backstage hero of Oscar Best Animated Short Film "Mr. Hublot", RAYVISION rendered abundant magnificent Chinese Animation, such as "Dragon Nest: Warriors' Dawn", "The Legend of Qin", "10,000 Years Later", "Robb Rabbit", "Three Pigs and the Lamp". "Monkey King: Hero Is Back" is the most outstanding animated film that becomes a massive hit and a myth in the history of Chinese Animation.16/06/2015 Mili Pictures Partners with RAYVISION Inc. to Make World-class Movies During Shanghai International Film Festival, Mili Pictures held a press conference announcing Mili Pictures officially teamed up with RAYVISION to form a strategic partnership. In the future 3 years, Mili Pictures will partner with RAYVISION to make 12 world-class movies to enter the international market.01/06/2015 RAYVISION Developed "Drag-and-Drop" Render Submission RAYVISION's highly praised Fox Renderfarm cloud render farm released a new generation of rendering platform. Instead of traditional web submission method, it was improved to "Drag-and-Drop" submission. You can get thousands of computing nodes from RAYVISION with only one second, and through API you can easily and seamlessly connect with present work environment pipeline, which realized fully-automated rendering.01/05/2015 RAYVISION Established Coopreative Relationship with Chaosgroup V-ray Chaosgroup is the developer of famous V-ray renderer. They have a large number of users in China. In 2011, RAYVISION has become V-ray's official authorized render farm. This time, RAYVISION and Chaosgroup reached a long-term cooperation agreement.28/04/2015 Aliyun Partners with RAYVISION Inc. to Provide Global Visualization Cloud Computing Services On April 28th, 2015, Simon Hu, president of Aliyun Computing Co., LTD and Michael Liang, president of RAYVISION Inc., held a press conference in Alibaba's Hangzhou headquarter announcing Aliyun officially teamed up with RAYVISION to form a global strategic partnership to provide global visual cloud computing services. Many honorable guests attended the press conference and gave praised speeches such as Michael Liang, the president of RAYVISION Inc., Zhang Qiang, the CEO of Alibaba Pictures Group Limited, Mr. Laurent Witz, the director of "Mr. Hublot" who won the Academy Award for Best Animated Short Film at the 86th Academy Awards, Nickson Fong, the winner of lifetime Academy Award for Scientific and Technical Awards in 2013 as well as representatives from famous VFX and animation studios.24/04/2015 "Uncover Mystery of Oscar" Movie Seminar Was Held in Beijing Film Academy "Uncover Mystery of Oscar" Movie seminar was held in Beijing Film Academy on April 24th, 2015. It was jointly organized by Beijing Film Academy, China Film Industry Research Institute and RAYVISION. Many experts in entertainment industry attended this seminar. Laurent Witz (the director of Mr. Hublot) and Nickson Fong (Oscar winner for Technical Achievement) uncovered mystery of Oscar and discussed the creation of Oscar works from director's perspective and movie technology.06/03/2015 RAYVISION's Input Storage Was Upgraded to SSD Storage RAYVISION's storage server was upgraded to expensive SSD storage, with which there is no pressure for RAYVISION's rendering platform, even if hundreds of thousands of machines are rendering a huge amount of files at the same time. It completely solved the problem of network io rendering storage, improved rendering efficiency further, and reduced the probability of frame lost.20/02/2015 RAYVISION Cooperated with CGTrader to Sponsor Their CG Challenges CGTrader is the highest growing, hippest and happening 3D model market on the Internet. It's 230,000+ model library will serve all of your needs. Human faces, medical equipment, interior details, stylized characters and more are available. As for now, RAYVISION (Fox Renderfarm) has sponsored 6 CGTrader Challenges: 3D SciFi Challenge, CG Flora & Fauna Challenge, CG Game Characters Challenge, First Model Challenge, Science/Medical Challenge and CG Wildlife Challenge.27/09/2014 Michael Liang, the President of RAYVISION Inc. Was Invited to Golden Rooster and Hundred Flowers Film Festival The 23th Golden Rooster and Hundred Flowers Film Festival was held in Lanzhou province, China, from September 24th to 27th in 2014. Reputed as China's top film gala, the annual China Golden Rooster and Hundred Flowers Film Festival has the longest history and greatest influence. It launches a series of cultural activities every year, including the appraisal of awards, the exhibition of Chinese and foreign new films, the academic seminars, the film trade fair, international cultural exchanges and entertainment performances. The festival is best known for its focus on academic fields, the extensive participation of the masses, and the unfixed host city. Michael Liang, the President of RAYVISION Inc. was invited to Golden Rooster and Hundred Flowers Film Festival and delivered a speech on the China Film Industry Development & Financial Investment Summit Forum.08/08/2014 "The Legend of Qin" Start a Trend of Chinese Animation "The Legend of Qin" produced by Sparkly Key Animation Studio is a motivated 3D animated film. The animation was adapted from a Taiwanese novel. Since its creation, it has attracted so many young Chinese audiences. RAYVISION provide the cloud render service for this animation. It takes 8 months with over 6000 scenes and 300 to 400 machines.31/07/2014 "Dragon Nest: Warriors' Dawn" Won the Best Animated Visual Creativity Award Adapted from a popular online game, "Dragon Nest: Warriors' Dawn" was released on July 31st, 2014. This animated film was directed by Song Yuefeng, rendered by RAYVISION, and produced by Mili Pictures and NASDAQ:GAME. The story and plot were designed by Bill Borden. It is a big-budget animated film with the features of epic, fantasy, adventure and war. "Dragon Nest: Warriors' Dawn" won the Best Animated Visual Creativity Award in Canadian International Film Festival.29/07/2014 RAYVISION Sponsors CG Talents Cultivation Activity In order to educate and discover talent in CG industry, RAYVISION sponsors CG talents cultivation activity of SILKROAD EDU. RAYVISION provides coupons and cloud render farm courses for the outstanding students. Besides, RAYVISION's cloud render technical team for 86th Oscar Best Animated Short Film will deliver lectures to these students face to face, and introduce the world's most advanced cloud rendering technology to the future CG talents.23/06/2014 Malaysian Flick "Ribbit" to Premiere at Niagara Fest Malaysian Flick "Ribbit" to Premiere at Niagara Fest. The rendering part of this cartoon movie has been done by Fox Renderfarm which belongs to RAYVISION Inc. Canada's Niagara Integrated Film Festival (NIFF) is taking place June 19-22, showcasing a hand-picked selection of films around the world. One of the premieres that will be featured at the event is the global debut of Malaysian animated film "Ribbit" from KRU International's Kartun Studios. "Ribbit" won the Best Family Film Award at NIFF.03/03/2014 "Mr. Hublot" Won the 86th Oscar Best Animated Short Film Award "Mr. Hublot" is a Luxembourg/France co-produced 11 min animated film won the 2014 Oscar for Best Animated Short Film. Produced, written and directed by Mr. Laurent Witz and co-directed by Alexandre Espigares. Designed by sculptor Stephane Halleux, the story is set in a realistic world that is a combination of steam punk and a bizarre futuristic world. As "Mr. Hublot" rendering partner behind the scenes, RAYVISION (Fox Renderfarm) participated in the whole rendering process.
---
Fox Renderfarm News Roundup for January 21, 2019
!Price Drop Fox RenderfarmNew Version Announcement!Desktop-Client-Version-5.0.6.5Dear Friends,The latest version of Fox Renderfarm Desktop Client, version 5.0.6.5 is released!Let's check out what's new in it!1. Allocate GPUs (cards)2. Batch adjust jobs' priorities3. Download speed, packet loss, network latency were added in Line Speed Test4. The number of concurrent Upload or Download files is adjustable5. Predict the upload and download time6. Resubmit Timeout frames7. Rights Management for Sub-account8. Render Parameter Setting for HoudiniRead more →Windows versionUPGRADELinux versionUPGRADEExclusive InterviewCreating the Sophisticated Chevrolet Corvette 1960 in 3ds Max!Chevrolet Corvette 1960 by Ehsan DarvishiHum 3D 'Car Render Challenge' is one of the fantastic render challenges. As the sponsor, Fox Renderfarm is so glad to have an interview with the first prize winner Mr. Ehsan Darvishi.Read more →Hum 3D 'Car Render Challenge' is one of the fantastic render challenges. As the sponsor, Fox Renderfarm is so glad to have an interview with the first prize winner Mr. Ehsan Darvishi.Read more →Most-Viewed Stories TOP 116-year-old 3D Artist's 6-year Exploration in BlenderTOP 2Disney Studio CG Supervisor Revealed the Production Secrets of Frozen 2 TOP 3Creation Process of Gorgeous Gladiator-style Centaur TOP 4Interview with SIGGRAPH 2021 Conference Chair, Pol Jeremias-Vila
---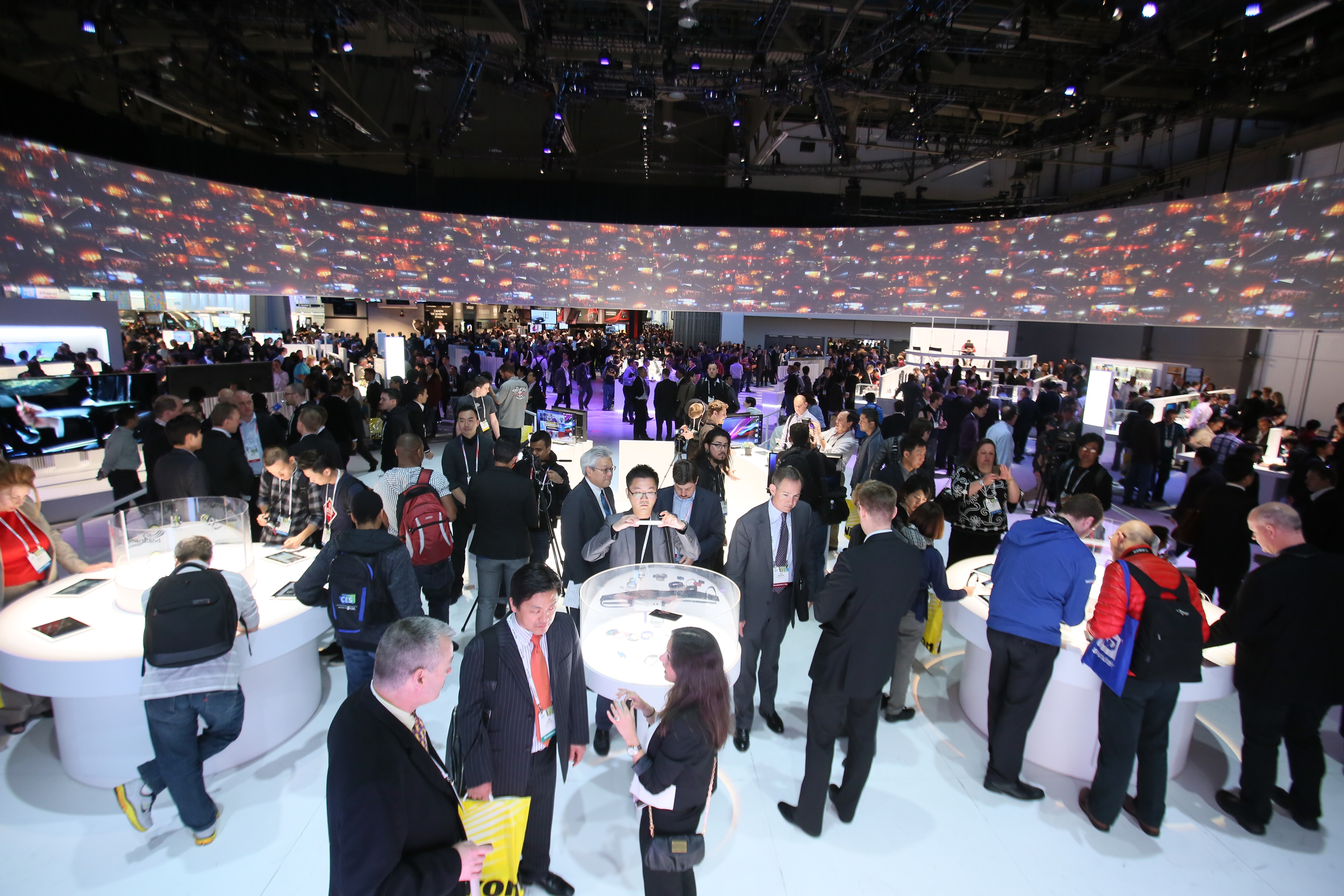 Razer Ultrabook Rendered by Fox Renderfarm Won CES 2016 Award
CES, the world's biggest and splashiest showcase for the latest and greatest in consumer electronics, is a victim of its own outsize expectations. The best PC award of 2016 CES award won by Razer Blade stealth Ultrabook. Based on the brief of " Duality - Portability & Gaming", CUM(www.cum.md) a creative agency based in Singapore crafted a story for the Razer Blade Stealth with the cloud rendering support of Fox Renderfarm. cum is a creative agency based in Singapore, Team of generalist across the entire field from illustrators, designers to CG generalist. Fox Renderfarm is one of the leading online render farm in the industry since 2009. Fox Render farm serves leading special effects companies and animation studios over 50 countries include two Oscar winners. The commercial of has been extremely well received with over 600,000 views between Facebook & YouTube within 5 days of its debut. It has swept up official "Best of CES" award, "Best PC" & "People's choice". Razer is known for its thin and light gaming notebooks, and the new 12.5-inch Blade Stealth is no exception. But in addition to being compact, it works with an external dock, granting gamers access to a desktop-class GPU along with amenities like Ethernet and four USB ports. Though Razer isn't the first to attempt this sort of setup, the Blade Stealth is notable for eschewing proprietary connectors; instead, it uses Thunderbolt 3, a common standard that allows the dock to work with a wider range of PCs. In a field of PCs at this year's CES that mostly included Skinny-Minnie machines, the one that stood out was the one that didn't compromise on performance. -- Dana Wollman the managing director added. www.vimeo.com/cum/razerbladestealth
---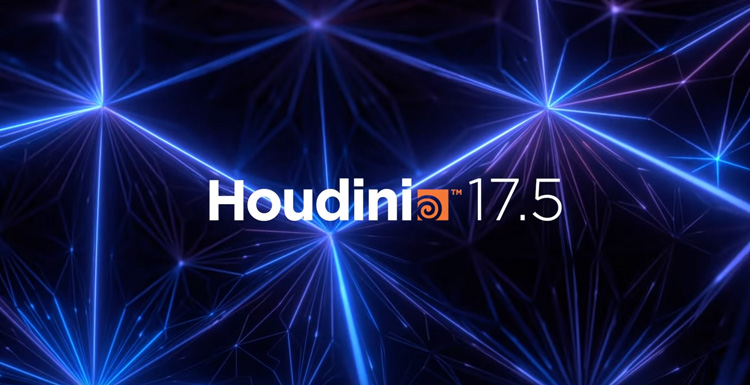 Houdini 17.5, The Latest Version Coming Soon
The SideFX team launched a new version of Houdini 17.5 in Montreal, Canada. Fox Render support many kinds of 3d rendering software, including Houdini. Houdini 17.5 is an important release that includes many key features. The H17.5 version code is PDG (Procedural Dependency Graph). This new technology is available in the upcoming Houdini 17.5 as a new Houdini operational context (called TOPs, Task Operator) and a standalone application called PilotPDG. Whether you're a movie VFX artist, a game developer or a business studio, Houdini 17.5 brings you new enhancements to meet your most demanding production needs. In addition, Houdini 17.5 has a variety of feature enhancements that you can learn about H17.5 new feature videos and release demo videos.In addition, there are many other improvements in 17.5, including a large upgrade of the view display (GPU accelerated real-time display Volume/Fireworks, standard material preview view and rendering height consistent), and special effects simulation part upgrade (drawing directly in view) RBD constraints, Vellum support different points for each Friction, etc.), upgrade of the modeling part (Measure measurement node 2.0, Terrarian terrain Erosion function speed increase of 70%, terrain support Alpha Cutouts / floating islands become extremely simple Wait). Vellum also acquired a new "fiber" constraint that functions like an internal bracket in an object, determining how it deforms. The orientation of the fibers can be manually adjusted using a modified version of Houdini's existing hair grooming toolset. Other changes to the simulation toolset include a new set of interactive RBD constraints that allow users to manipulate dynamic simulations directly in the viewport without having to edit parameter values. New gpu-based smoke shader, improved Principled shaderHoudini 17.5 also improved the display of volume effects in the window. The update introduces a new gpu-accelerated smoke shader that is "three times faster" than the previous shading system when using regional light sources. The new shader should also provide a more accurate preview of the interaction between scene lighting and smoke, including support for shadows and spotlights. Workflow: Override key SOPS, new multi-output display optionsWorkflow changes include "rewriting" of Measure SOP, adding options for calculating surface curvature and gradient as well as area or volume. Values can be visually displayed through viewport color coding, including built-in histogram display. Below is the conference video.
---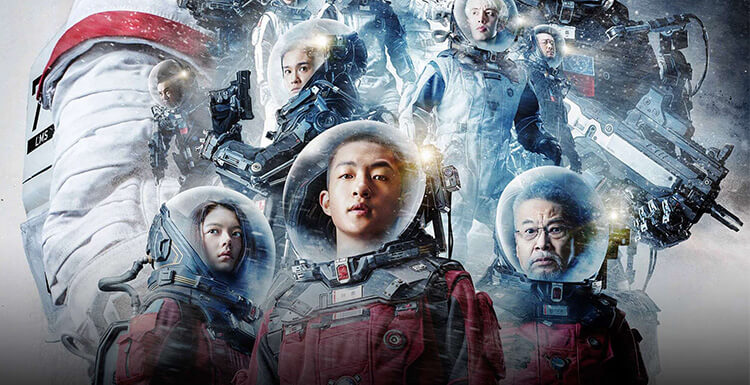 The Wandering Earth China Box Office Market Broke 3 Billion In 10 Days
As of February 15th, the Chinese New Year movie The Wandering Earth, directed by Frant Gwo, rendered by the leading render farm in the CG industry, Fox Renderfarm. Star by Guangjie Li, Chuxiao Qu, Jing Wu and Man-Tat Ng, etc. The Wandering Earth has broken a total of 3 billion in the box office, becoming the sixth domestic film in the history of China's film history of over 3 billion domestically produced films. Also, it is the fastest to break 3 billion movies. The fifth place in China's mainland box office is Wolf Warriors II, with a total box office of 5.683 billion, directed by Wu Jing, starring Wu Jing, Frank Grillo. The story tells of the future world. Because of the ageing of the sun, the expansion of the universe, the earth is about to be swallowed up. In order to survive, humanity begins a wandering journey. Wanting to push the Earth out of the solar system and going to a new home will cost 15 billion tons of thrust. This process is staggering. Finally, the "400 years of preparation, 100 generations of participation, 2500 years of lonely sailing" grand opening of the stray. This process is not peaceful and full of crisis. The first is because the sun shines, melting the glaciers, causing abnormal climate changes, flooding the city, and leaving the earth behind the sun, and because the temperature is too low, humans cannot survive. In order to survive, people try their best to move underground. Due to the limited space in the dungeons, the first crisis caused countless deaths. As Jupiter's gravity increases, the Earth is about to hit a huge Jupiter. If it happens, the Earth is about to collapse. Faced with such a steep test, can the lonely and erratic earth continue to exist? The Wandering Earth special visual effects lens shocked the audience and beautifully rendered the doomsday scene in the story. The ice, the flood, the surface collapse, the darkness of the space... create a wonderful journey of the universe. Looking up at the stars from the earth, let people see a wonderful and unpredictable space. This is the result of four years of work in the film production team! In addition to the wonderful special effects, the props in the film are also well-made, "God's blowtorch" - the planetary engine's reach is 11,000 meters, and the tyrannical visual impact is amazing. Of course, if there is only an advantage in special effects production, the film is not enough to conquer the hearts of the audience. It is mainly the emotional clues that run through it, making people feel the same. Wandering is for survival, and it must be done. In many Hollywood movies, sci-fi-themed TV dramas have the plot to face the end of the world, and this film shows the Chinese people's attitude towards this: we can wander, but never abandon our hometown! Even if the disaster comes, it cannot be changed, and it will fly away with our planet. In the film, in order to defend the homeland, in order to find a place to live, and to seek the home of the soul, the people on the earth have repeatedly sacrificed to overcome the danger. The story is in the name of wandering, but wandering is to find a home that can be settled. We fear nature, but we are not afraid of difficulties. We always go forward with hope. In the universe, even if it is as small as dust, we are unyielding and determined to move forward. Since the film The Wandering Earth was released on the first day of the Chinese calendar on February 5th, the box office has been counter-attacked with a strong reputation. The film was released on the first day of the box office of 188 million. From the third day of the show, it quickly climbed to the single-day box office. On the fourth day of the show, the box office broke through 1 billion. On the sixth day of the show, it broke through 2 billion at the end of the Spring Festival holiday. On February 14 On the day, the film successfully broke through the 3 billion marks and launched an impact on the box office record of the mainland film history. In the Chinese mainland film and television market, it can be described as a "zero breakthrough" and a "great leap" in Chinese science fiction movies. It fills a gap in the history of Chinese film for more than 100 years. Compared with Hollywood, the development of science fiction movies in China is still zero. The appearance of The Wandering Earth is not a step forward, but a pole vault.
---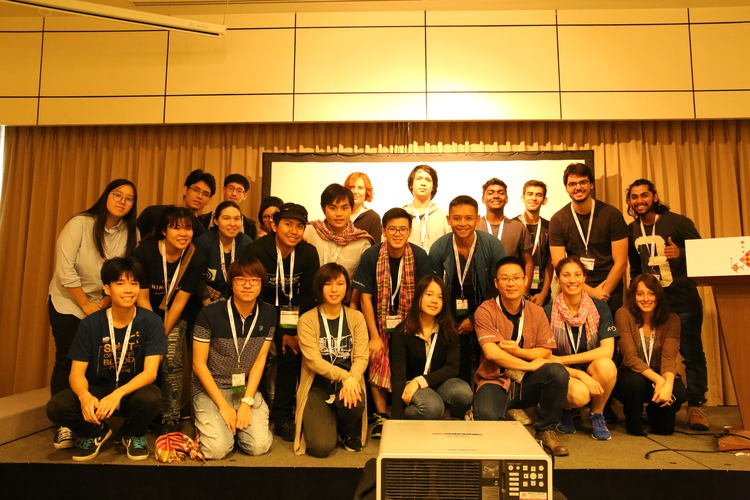 Fox Renderfarm Shines Like A Star at SIGGRAPH ASIA 2017
The 10th ACM SIGGRAPH Conference and Exhibition on Computer Graphics & Interactive Techniques in Asia was successfully held on 27-30th November 2017 at Bangkok International Trade & Exhibition Centre, Thailand. The 4 days SIGGRAPH Asia 2017 has attracted more than 7,000 CG industry experts, outstanding enterprises, practitioners and enthusiasts. There are a large number of professionals from CG field in Asia, more and more people wish to know more about the development of computer graphics and interactive technologies as well as their future trends. The SIGGRAPH Asia comprised of a total of 4 major exhibitions: Trade Exhibition (showcasing the latest innovative products and services), VR Showcase (a variety of fun virtual reality scenes), Art Gallery (mainly AR/VR/MR technology in the field), Emerging Technologies Exhibits (various emerging ideas and technologies). It also covers animation & visual effects, AR, cloud-based systems, computer graphics, gaming technologies, imaging, interactive & innovative technologies, virtual reality & simulation, visualization and other exhibitions.As one of the largest cloud render farm in the world, Fox Renderfarm is highly praised by both new and existing customers at the SIGGRAPH Asia 2017 in Bangkok. So far, Fox Renderfarm has provided rendering solutions for the 86th Academy Award the best animated short film "Mr. Hublot", the best-selling Indian film in the history "Baahubali: The Beginning" and "Baahubali 2: The Conclusion", another top grossing film in the Chinese box office record " Wolf Warrior 2 " and other amazing films such as "Bilal", "Kingsglaive: Final Fantasy XV", "L.O.R.D (Legend of Ravaging Dynasties)", "Throne of Elves" and many more.Fox Renderfarm booth has been so popular and received many visitors during the exhibition. We are truly overwhelmed by the support from the organizers as well as the attendees. This exhibition not only strengthened the cooperation between Fox Renderfarm and its existing customers but also helped new customers to understand the cloud rendering technology, patiently answered the cloud rendering process and promoted further cooperation.At the same time, Fox Renderfarm's parent company Rayvision has launched a new platform, VIVUE.io — Better efficient review platform for video content collaboration. VIVUE.io has attracted the attention of numerous film directors and producers. VIVUE.io is suitable for content creators and teams such as directors, producers, artists, designers, managers and media to solve common problems such as video upload, review and team collaboration anytime and anywhere in order to allow content creation becomes more efficient and convenient.As of now, VIVUE.io acts as the International Selection Jury Online Review Platform for the 8th China International New Media Short Film Festival.  VIVUE.io has tailored the virtual off-site online review platform for the juries and has received good appreciation from directors such as Paul Brown, Jiang Wenli, Ding Liang, Zhuo Botang and other well-known directors.Mr. Mike Zheng, Marketing Director of Fox Renderfarm and Head of VIVUE.io, was invited to attend SIGGRAPH Asia CG in China Summit and delivered a speech entitled "Rapid Development of the China's Film Industry". Also present at the CG in China summit were president of SIGGRAPH Hong Kong, Rick Xu; president of SIGGRAPH Shenzhen, Felix Yip; president of SIGGRAPH Shanghai, Dr. Simon Shum; vice president of SIGGRAPH Hong Kong; and Jos Stam, senior research scientist of Autodesk and two Academy Awards for Technical Achievement winner. Other guest speakers also included Mr. Chris Murphy from Shanghai and Mr. Quentin from Chengdu.The CG in China Summit guest speakers mainly shared the development status and trends of CG industry in China, including animation, VR industry, real-time rendering, and animation technology, which provided a face-to-face exchange between experts and scholars from Asia.Mr. Mike Zheng described on the three stages of CG film industry in China. Through data comparison and case analysis, Mr. Mike Zheng demonstrated the current situation and trend of the development of film industry in China. He explained the whole process of BAT composition to all attendees and also mentioned about the China's film market guaranteed box office issue and box office film distribution characteristics.At this year's Student Volunteer Session Closing Conference, Mr. Mike Zheng was also invited to attend and delivered a speech about Fox Renderfarm GoCloud program. In recent years, students creative works have gained many appreciations from film and television industry. Fox Renderfarm as the industry leader, in order to unleash CG students' unlimited potential, Fox Renderfarm has launched a unique GoCloud program to provide support for students who have ideas and creativities without financial ability and technical expertise to realize their dreams. The program includes educational discounts, rendering offers, creative and outstanding project support, technical support, professional guidance, as well as review & collaboration platform and more.This year's SIGGRAPH Asia, Fox Renderfarm also provides student volunteers with rendering and VIVUE.io review collaboration platform technical support in order to help them to realize their CG creation dreams!During the exhibition, Mr. Mike Zheng also received media interviews by giving a comprehensive introduction to Fox Renderfarm, VIVUE.io review & collaboration platform, as well as RaySync enterprise data transfer solution with the aim to further promote our brands reputation.Fox Renderfarm can be described as very productive at SIGGRAPH Asia 2017, Fox Renderfarm managed to develop and maintain the relationships with the new and existing customers; VIVUE.io started to gain attention from the industry; CG in China Summit and Student Volunteer Session ended with a unanimous welcome by the attendees and volunteers. The confidence of SIGGRAPH Asia for Fox Renderfarm's leading position in render farm industry along with the outstanding contribution is the most important reason that SIGGRAPH Asia decides to start such deep cooperations with Fox Renderfarm. And Fox Renderfarm really appreciated the awesome opportunity to present themselves in front of so many international 3D animation and VFX production companies. Let's take hand in hand to help enhance the development of CG industry.See You Next Year, SIGGRAPH Asia 2018 Tokyo!
---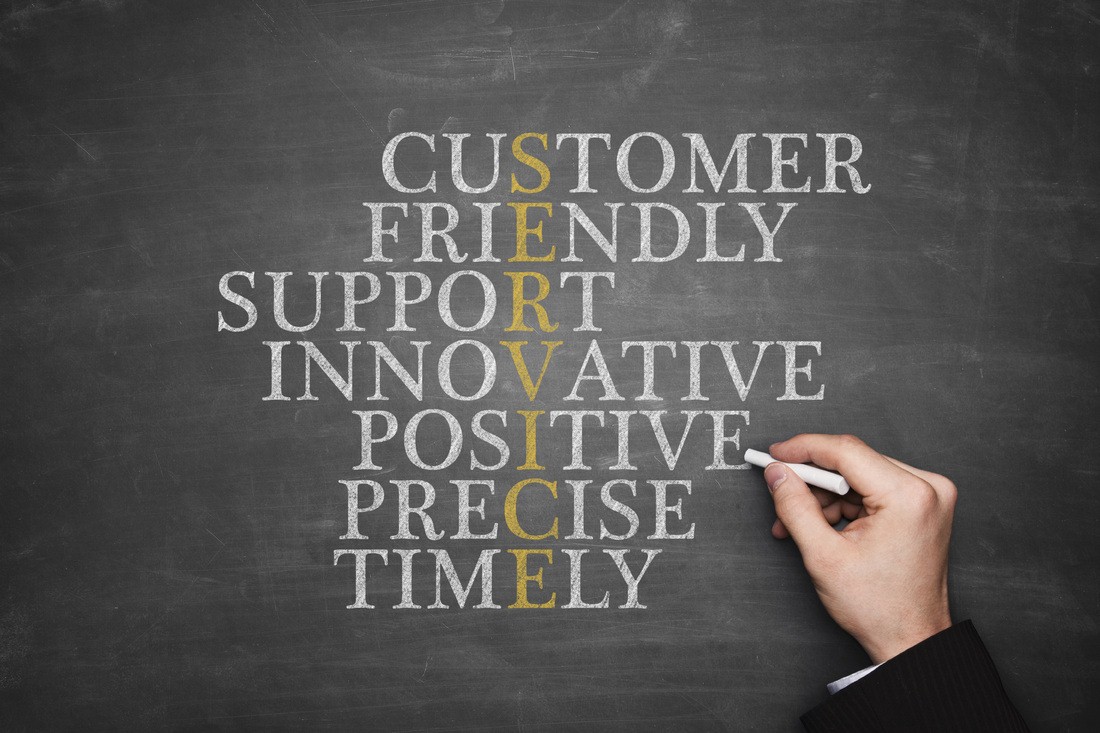 Another Feather in RAYVISION's Service Cap.
The MEERKAT film from Turkey appreciated Rayvision for the best Quality and specially mentioned about the customer relationship.Meerkat Film is a full-service international creative production company. Their mission is to provide all clients with professional creative communication solutions based on the expert knowledge and experience. Meerkat film staff includes highly experienced, creative producers, directors, 3D artists, editors, CG and VFX artists. This is not the first time Rayvision is getting appreciation from the clients. Started since 2007, Rayvision and its subsidiary Renderbus and FoxRenderfarm has won unanimous praise from the entertainment industry. Rayvision has an outstanding team with over 20 years' CG experience. Team members are from Disney, Lucas, Dreamworks, Sony, etc. With professional services and industry-leading innovations, they serve leading special effects companies and animation studios from over 50 countries, including two Oscar winners. With the help of Rayvision Rendering Meerkat film finished their Advertisement for Zermam Construction. Erkan Akkaya from Meerkat film said, "The service Rayvision provided is only one word, Magnificent Especially Customer Relationship is phenomenal". After completed the whole rendering he added: "Finally, we found the cloud rendering company which we are looking for ".
---
Recommended reading
---
How to Render High-quality Images in Blender
2020-03-09
---
How to render large scenes with Redshift in Cinema 4D
2019-10-15
---
Arnold\ V-Ray\ Octane\ Conora\ RedShift, Which Is The Best 3D Renderer?
2019-04-15
---
Why V-Ray Render is Black in SketchUp And How To Fix it?
2019-05-07
---
How to Reduce Noise in Corona Renderer - Corona Denoising (2022 Updated)
2019-05-15
---
How the Redshift Proxy Renders the Subdivision
2018-12-28
---
What is the difference between pre-rendering and real-time rendering?
2020-09-08
---
Blender vs Maya vs Cinema 4D, Which One Is The Best 3D Software?
2020-01-16
---
Partners