NE ZHA, The First Chinese Animated Film Released in IMAX
As the first Chinese animated film released in China's IMAX theater, NE ZHA(哪吒之魔童降世) has assembled China's top domestic animation team, and produced for three years. The film has more than 1,400 special effects shots, nearly 80% of which are composed of special effects shots, and this well-received animated film will be released on July 26, 2019, in mainland China.
Ne Zha, which is one of the most rebellious young heroes in Chinese legends, the film NE ZHA is adapted from the classic Chinese mythology, but the subversion of the traditional image has been subtly adapted to tell the story of what happened. The story of the devil Ne Zha, who refuses to admit life. This animated film is directed by Yu Yang (Dumpling), a brilliant director in Chinese animated film industry, launched by Horgos Caitiaowu Pictures Co., Ltd, Chengdu Coco Cartoon Co., Ltd. and Octmedia. At the same time, Fox Renderfarm also provided services for the film, escorting the final result of the production.
The animated film ZE ZHA subverts the traditional image, which has been well received by everyone since its publication, and the production team is really painstaking about this film. As the film's release time is approaching, it has also released official trailer and posters. After the film Monkey King: Hero Is Back and White Snake: Origin, will ZE ZHA become another good work at the Chinse animated film history? Let's looking forward to the box office.
---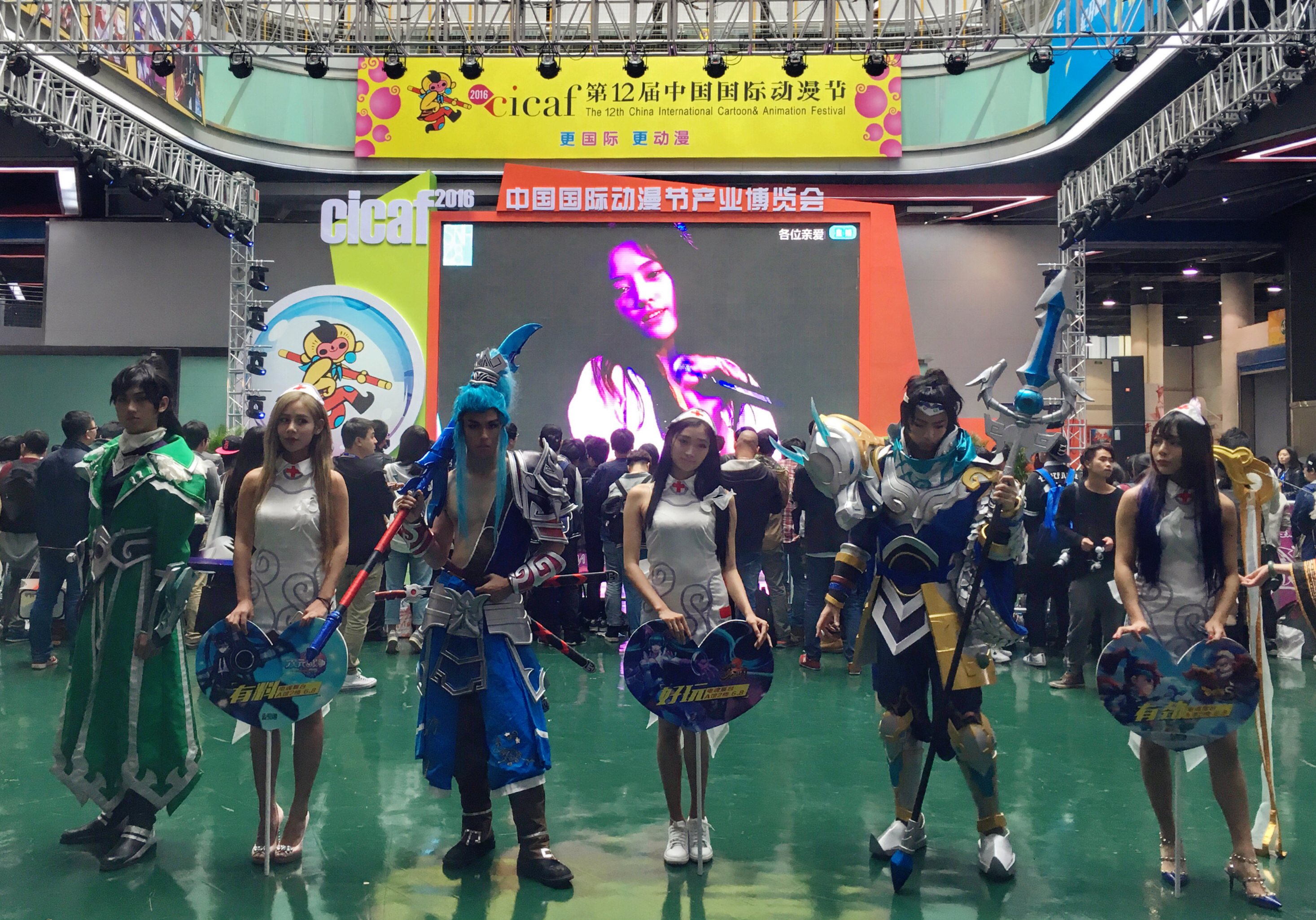 VR Game Rendered by RAYVISION Attracted Lots of Visitors in CICAF
It's Hangzhou's wonderful Cartoon & Animation season again. The 12th China International Cartoon & Animation Festival (CICAF) was held in Hangzhou Baimahu International Exhibition Center on April 27th, 2016.
CICAF was held by the State Administration of Press, Publication, Radio, Film and Television (SAPPRFT) and People's Government of Zhejiang Province, and organized by Hangzhou Government, Zhejiang Administration of Press, Publication, Radio, Film and Television and Zhejiang Radio & TV Group. CICAF was the largest, the most popular and the widest influenced national-level cartoon & animation exhibition. As the only large-scale event before G20 Finance Ministers and Central Bank Governors Meeting, CICAF of this year became more international. It attracted more than 1500 companies from 80 countries and districts. As the leading brand of global industry, Fox Renderfarm made a significant contribution to animation, film, VFX, VR and other industries. This time, Fox Renderfarm exhibited at booth B2-024 to show the core values and achievements they brought to customers. At the meantime, Mili Pictures' STAR CORE VR game rendered by Fox Renderfarm attracted lots of visitors in CICAF. The VR game presented an amazing virtual world, you can deeply interact with real objects in the real world through motion capture, and enjoyed the wonderful experience between virtual world and real world. RAYVISION specializes in distributed computing and cloud computing services for makes creative perfect.
---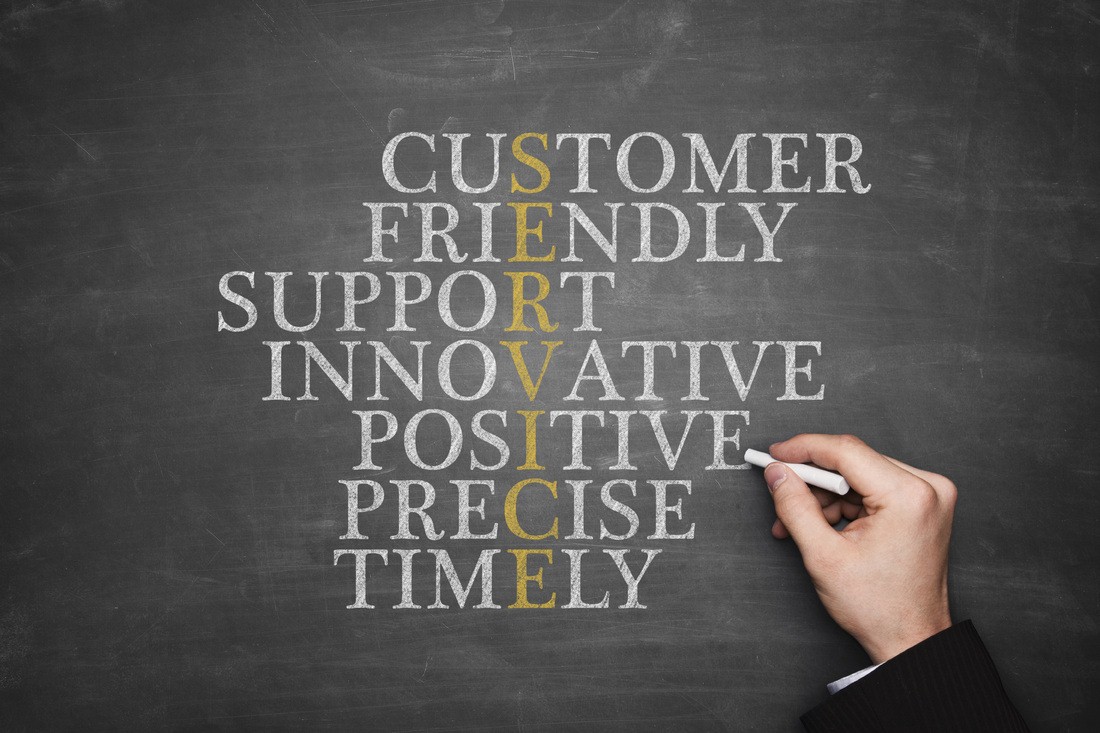 Another Feather in RAYVISION's Service Cap.
The MEERKAT film from Turkey appreciated Rayvision for the best Quality and specially mentioned about the customer relationship.Meerkat Film is a full-service international creative production company. Their mission is to provide all clients with professional creative communication solutions based on the expert knowledge and experience. Meerkat film staff includes highly experienced, creative producers, directors, 3D artists, editors, CG and VFX artists.
This is not the first time Rayvision is getting appreciation from the clients. Started since 2007, Rayvision and its subsidiary Renderbus and FoxRenderfarm has won unanimous praise from the entertainment industry. Rayvision has an outstanding team with over 20 years' CG experience. Team members are from Disney, Lucas, Dreamworks, Sony, etc. With professional services and industry-leading innovations, they serve leading special effects companies and animation studios from over 50 countries, including two Oscar winners. With the help of Rayvision Rendering Meerkat film finished their Advertisement for Zermam Construction. Erkan Akkaya from Meerkat film said, "The service Rayvision provided is only one word, Magnificent Especially Customer Relationship is phenomenal". After completed the whole rendering he added: "Finally, we found the which we are looking for ".

---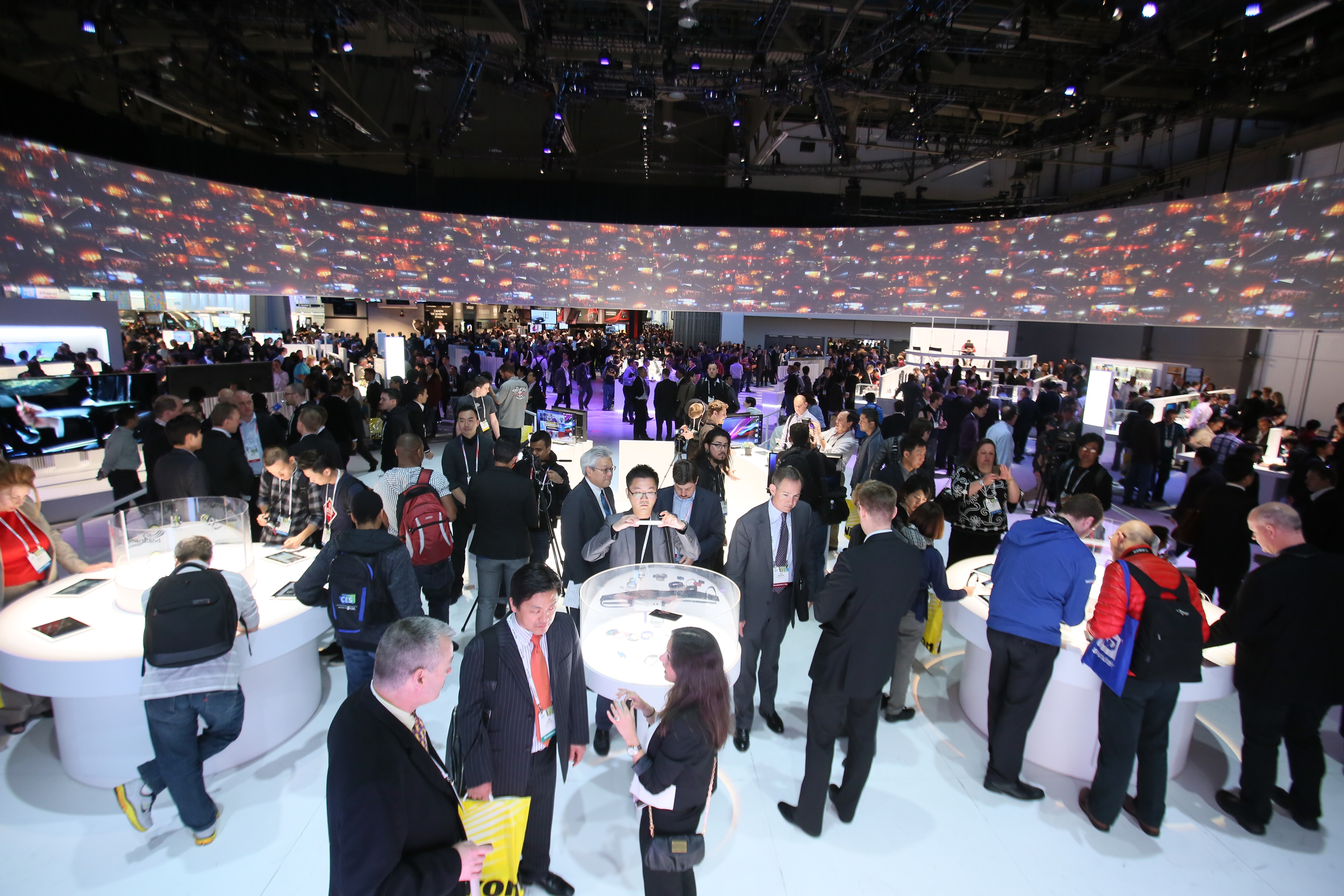 Razer Ultrabook Rendered by Fox Renderfarm Won CES 2016 Award
CES, the world's biggest and splashiest showcase for the latest and greatest in consumer electronics, is a victim of its own outsize expectations. The best PC award of 2016 CES award won by Razer Blade stealth Ultrabook. Based on the brief of " Duality - Portability & Gaming", CUM(www.cum.md) a creative agency based in Singapore crafted a story for the Razer Blade Stealth with the in the industry since 2009.Fox Render farm serves leading special effects companies and animation studios over 50 countries include two Oscar winners. The commercial of has been extremely well received with over 600,000 views between Facebook & YouTube within 5 days of its debut. It has swept up official "Best of CES" award, "Best PC" & "People's choice". Razer is known for its thin and light gaming notebooks, and the new 12.5-inch Blade Stealth is no exception. But in addition to being compact, it works with an external dock, granting gamers access to a desktop-class GPU along with amenities like Ethernet and four USB ports. Though Razer isn't the first to attempt this sort of setup, the Blade Stealth is notable for eschewing proprietary connectors; instead, it uses Thunderbolt 3, a common standard that allows the dock to work with a wider range of PCs. In a field of PCs at this year's CES that mostly included Skinny-Minnie machines, the one that stood out was the one that didn't compromise on performance. -- Dana Wollman the managing director added. embedhttp://www.vimeo.com/cum/razerbladestealth[/embed] www.vimeo.com/cum/razerbladestealth
---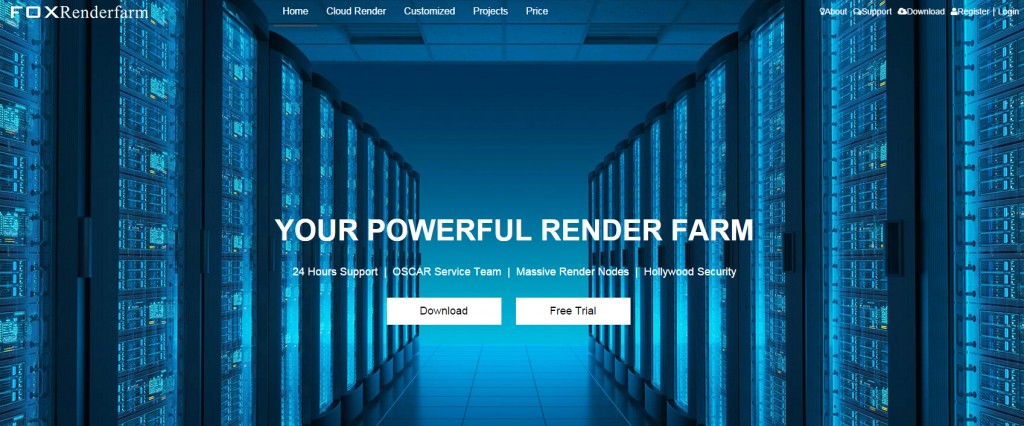 Fox Renderfarm Website Layout is Upgraded Now!
Fox Renderfarm website layout is upgraded now! As RAYVISION's overseas subsidiary cloud render platform, Fox Renderfarm is one of the leading in the world. Since the foundation in 2009, Fox**Renderfarm** has earned a good reputation for its quality performance, great customer service and flexible pricing scheme.
In order to provide the customers with great visual experience and humanized service, we have modified the design and unified the style of Fox Renderfarm website layout according to RAYVISION's website. 3 main features of Fox Renderfarm new website layout: Cloud Render App You can freely download the Fox Renderfarm Cloud Render App on the home page. Instructed by the specific tutorial video, you can easily drag and drop your file on the app. The app will upload and submit the task to the automatically. Once you see the task is being rendered. You can go and have a coffee. After that, your projects are done successfully.
Customized Rendering Solution We can provide you customized rendering solution according to your requirement. You can enjoy dedicated private network, dedicated reseved servers, dedicated render storage, customized render environments and so on, in which you will enjoy VIP's sovereign experience.
Calculate
Calculator is the most humanized design on the Fox Renderfarm new webpage. You can fill the form according to your workstation and project task load. will be calculated automatically into 5 kinds of price of different level customers. It is very convenient for you to make a budget.
Come to Fox Renderfarm new website to experience now!
---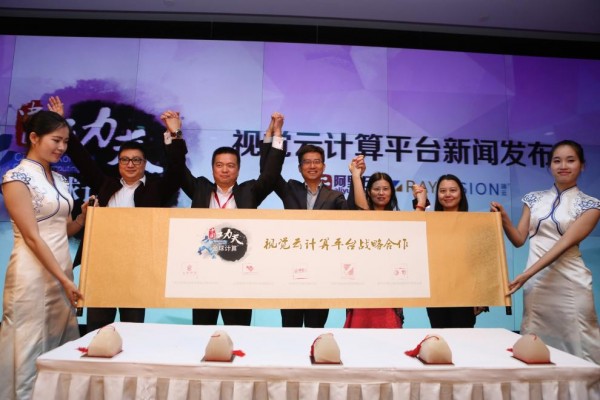 Aliyun® Partners With RAYVISION Inc.® to Provide Global Visualization Cloud Computing Services
April 28th, 2015, Simon Hu, president of Aliyun Computing Co., LTD and Michael Liang, president of Rayvision Inc., held a press conference in Alibaba's Hangzhou headquarter announcing Aliyun officially teamed up with Rayvision to form a global strategic partnership to provide global visual cloud computing services.
Many honorable guests attended the press conference and gave praised speeches such as Michael Liang, the president of Rayvision Inc., Zhang Qiang, the CEO of Alibaba Pictures Group Limited, Mr. Laurent Witz, the director of "Mr. Hublot" who won the Academy Award for Best Animated Short Film at the 86th Academy Awards, Nickson Fong, the winner of life time Academy Award for Scientific and Technical Awards in 2013 as well as representatives from famous VFX and animation studios.
Over the past year, many technology giants have entered the visual cloud computing field around the world either via acquiring, merging, investing or adopting visual cloud companies. As starter, Microsoft acquired GreenButton which is a and high performance computing provider based in New Zealand. Google acquired Zync, a VFX rendering studio in the US. Amazon acquired Twitch, a live gaming broadcasting platform. Russian tech investor Yuri Milner, Google former president Eric Schmidt, IBM former CEO Sam Palmisano and Morgan Stanley former CEO John Mack all announced to invest in OTOY, a VFX and VR cloud rendering studio.
Autodesk acquired Shotgun Software, a VFX and animation production and collaboration platform. Facebook also joined the trend purchasing Oculus along with Samsung and Sony.
Michael Liang, the president of Rayvision Inc., indicated the computing ability for a single processing unit would increase at least 1000 folds in the coming 20 years and the needs for cloud computing will be more than ever. Visual application will be the major drive for these huge computing demands.
Zhang Qiang, the CEO of Alibaba Pictures Group Limited, said that currently Alibaba Pictures are utilizing the big data methodology to make films, but in the near future they will be developing more big budget VFX films using visual cloud. The visual cloud rendering platform can shorten the post-production period and save production costs dramatically.
Simon Hu, the president of Aliyun Computing Co., LTD, said that with more than 1.4 million clients from China and internationally, Aliyun will be more aggressive in Southeast Asia and the Middle-east area after setting up data centers in USA and Germany. As a matter of fact, this strategic alliance with Rayvision is the result of the internal resource adjustment from Alibaba Group to extend its global reach.
The first stage for the strategic partnership is to advance Rayvision's rendering capability and technology. Integrating with the advanced and resourceful Aliyun infrastructure, Rayvision will further improve its abilities for high availability, high performance computing and storage, global data transfer capacity, data privacy and security, usability, and flexibility for global reach.
At the second stage, Rayvision will team up with more industry partners all over the world in R&D and market development to provide cloud solutions to visual entertainment ecosystems including film, television, on demand media as well as other industries needs visual computing.
Rayvision is the pioneer in the and visual computation application with rich professional experienced crews, while Aliyun is the most powerful cloud computing provider in China. The strategic partnership between the two is easily "a marriage made in heaven".
Founded in 2009 with R&D and data centers in Hangzhou, Beijing and Silicon Valley, Aliyun Computing Co., LTD is the cloud computing brand affiliated under Alibaba Group. It is one of the most powerful cloud computing providers and the leader in massive flexible computation, high performance storage, information security and CDN in China with one of the most advanced cloud infrastructure.
As a global technology company,Rayvision Inc.specializes in distributed, parallel computing and provides cloud computing services for rendering in various industries such as computer generated animated films/televisions, visual effects for live action films/televisions, architectural and interior animation, game cinematics, stereoscopic ride films and commercials. Pioneering the world's premier self-service in the world with hundreds of thousands of users worldwide.
Clients gave high praise to work with the team from Rayvision, projects include: Best Animated Short film at the 86th Academy Awards–"Mr. Hublot", "Blood Vengeance", 2013 India top box office hit "Krrish 3", "Dragon Nest · Warriors'dawn", "The Legend of Qin and 10000 Years Later", first Dubai animation feature "Bilal", etc.
---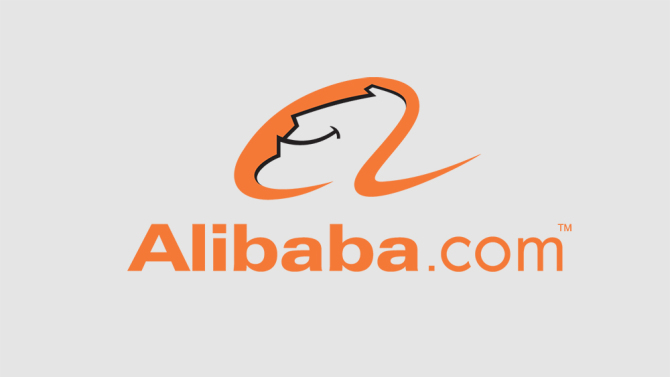 Alibaba Group Holding Ltd (BABA), RAYVISION Partner To Provide Digital Effects Services
Alibaba Group Holding Ltd (BABA), Rayvision Partner To Provide Digital Effects Services Alibaba strengthens its influence in China's entertainment business with the Aliyun-Rayvision pact BABA
By: TROY KUHN
Published: Apr 29, 2015 at 8:24 am EST
E-commerce giant, Alibaba Group Holding Ltd (NYSE:BABA) announced today that it is deepening its foray in the cloud computing and entertainment business through a partnership with Rayvision. The pact will introduce a cloud computing built digital effects platform, and widen the company's influence in the film industry.
The newly launched service will be given the title of , a bi-product of Alibaba's Aliyun and Rayvision. Rayvision, currently commands about 70% of the respective market share. Alibaba's cloud computing service, Aliyun was first introduced in China in 2009, and commands a customer base of around 1.4 million customers to date.
Alibaba's entertainment arm, Alibaba Pictures, will not have much direct involvement in the Partnership. However, the company has plans of using the service in its film endeavors. Moreover, Alibaba Pictures also announced today that the company might execute a strategic partnership with Aliyun and Rayvision in the future.
President of Aliyun, Simon Hu stated today: "By providing computing capacity, we hope to help Chinese filmmakers produce Hollywood hits like 'Kung Fu Panda'. We hope to integrate cloud computing with the film and animation industry, and serve global studios, enabling small studios worldwide, to produce high-definition blockbusters with great visual effects."
The is projected towards the country's independent producers. The Aliyun-Rayvision partnership will inject a cloud-based platform providing 100,000 cores of computing power. Moreover, the e-commerce giant also ensured that the partnership is built on introducing efficiency to the structure, as it plans on slashing rendering costs by roughly 40% and rendering duration to weeks.
More importantly, Alibaba Group Holding Ltd, recently announced that it intends to make its cloud computing platform, Aliyun relatively "cost competitive." presently, Alibaba's cloud computing platform amounts for 1% of the company's total revenue.
The partnership also navigates Alibaba Group Holding to a deeper penetration in the film industry. Alibaba realizes the significance of further enriching its entertainment arm, as the Chinese film industry quickly escalates towards premier quality animation, and digital effects. Furthermore, research analyst at Gutoi Junan International, Ricky Lai; recently displayed considerable optimism for Alibaba's entertainment arm: "We expect that assert injection to be completed this year and further transform Alibaba Pictures into a bigger, one-stop operation for movie production, financing, and ticketing sales."
Out of the 44 analysts polled by Bloomberg, 37 recommend a Buy; five suggest a Hold, and two advocate a Sell on it. The 12-month consensus target price is $108.13, centralizing an upside of almost 27% compared to the current share price of $85.08.
This article reprinted from Bidnessetc :http://www.bidnessetc.com/41282-alibaba-group-holding-ltd-baba-rayvision-partner-to-provide-digital-effects/
---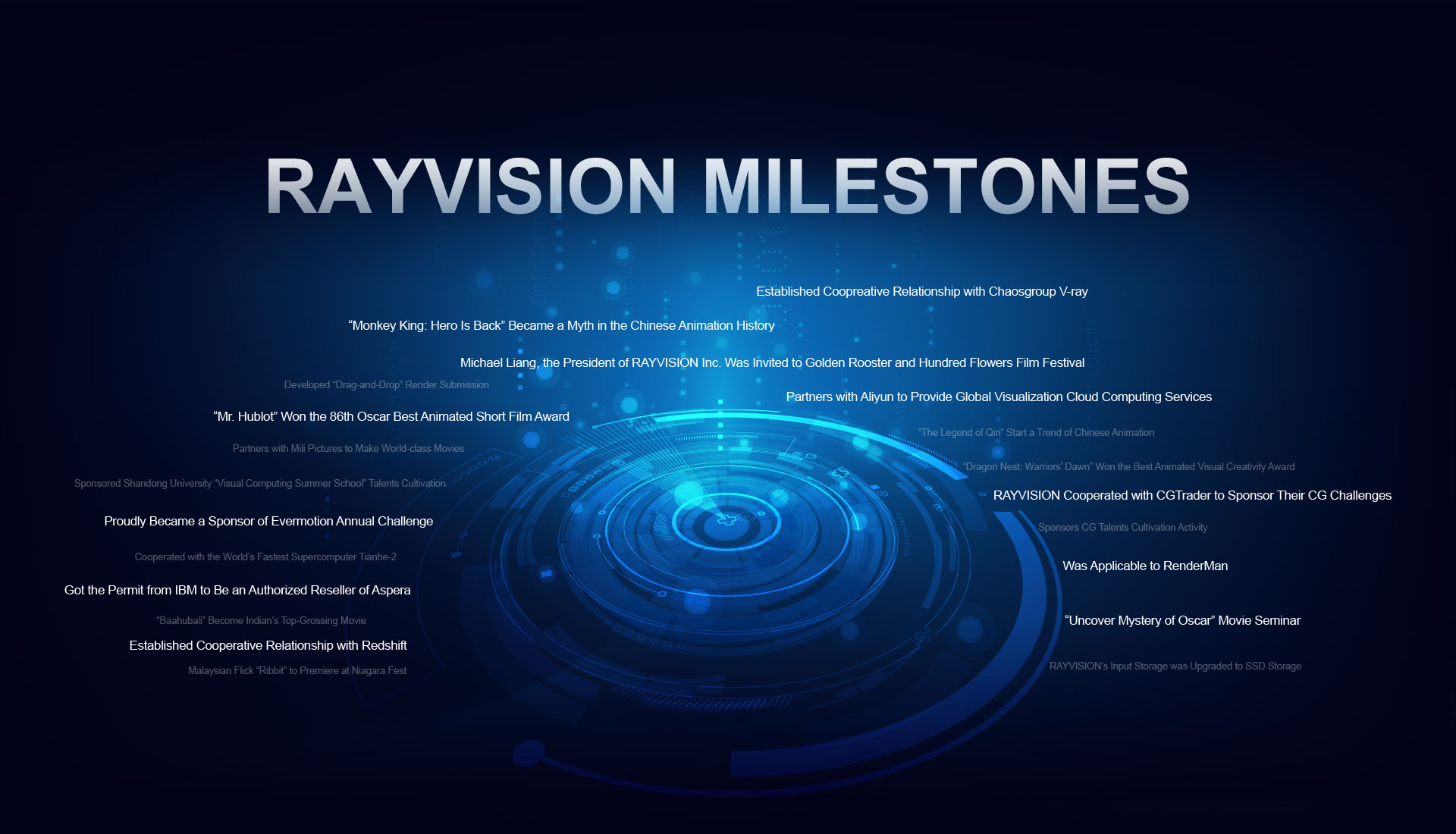 RAYVISION MILESTONES
Aspera's software moves the world's data at maximum speed, regardless of file size, transfer distance or network conditions. At the heart of our solutions is our patented FASP® transport technology – a breakthrough transfer protocol that leverages existing WAN infrastructure and commodity hardware to achieve speeds that are up to hundreds of times faster than FTP and HTTP. Supporting deployments on premise or on the public, private and hybrid cloud platforms, and covering a wide range of server, desktop and mobile operating systems, Aspera software delivers end-to-end security, 100% reliability and exceptional bandwidth control. On December 29th, RAYVISION was authorized by IBM to be the reseller of Aspera.
10/12/2015 RAYVISION Established Cooperative Relationship with Redshift RAYVISION established a cooperative relationship with Redshift development team. Redshift is the world's first render engine fully based on GPU computing. RAYVISION got the permit from Redshift to provide GPU rendering service and to be an agent to sell Redshift renderer.
09/12/2015 RAYVISION Was Applicable to RenderMan RenderMan is widely used in producing top-level moving images because of its extremely high quality and speed. It's an essential rendering solution used in high level fields such as animation and film VFX. And besides the Pixar and Disney, many other famous production companies such as ILM and Sony are also using the RenderMan as one of the final solutions for rendering. On December 9th, RAYVISION was applicable to RenderMan.
30/11/2015 RAYVISION Proudly Became a Sponsor of Evermotion Annual Challenge Founded in 1998, Evermotion is a famous 3D model resource network in global CG industry. Evermotion creates and develops products that help CG artists with their 3d visualizations by speeding up their workflow and increasing their quality of output. As one of the world's leading cloud render farm, RAYVISION (Fox Renderfarm) sponsored so many world-class challenges. This time, RAYVISION (Fox Renderfarm) proudly became a sponsor of Evermotion annual challenge.
18/09/2015 "Baahubali - The Beginning" Become Indian's Top-Grossing Movie As 2015 India's top budget film, the historical Indian epic blockbuster "Baahubali - The Beginning" become Indian's top-grossing movie. This movie was directed by renowned Indian director S.S. Rajamouli, co-starring Prabhas and Rana Daggubati. Baahubali's CGI visual effects were collaborated with a local company Makuta VFX. RAYVISION (Fox Renderfarm) was tasked with the responsibility of rendering the movie. RAYVISION (Fox Renderfarm) as rendering expert and probably one of the world's largest render farms are eager to work with any production houses to produce top quality special effects as well as animations.
20/08/2015 RAYVISION Cooperated with the World's Fastest Supercomputer Tianhe-2 Tianhe-2 developed by the National University of Defense Technology is the fastest supercomputer in the world. A group of computer scientists and engineers who twice a year release the "Top500" list of fastest supercomputers measured the Tianhe-2 at 33.9 petaflops (quadrillions of calculations per second). That's nearly twice as fast as the Titan, which was relegated to the second spot on the list. RAYVISION partners with Tianhe-2 National Supercomputing Center in GuangZhou to provide better cloud rendering service.
20/07/2015 RAYVISION Sponsored Shandong University "Visual Computing Summer School" Talents Cultivation Shandong University Visual Computing Summer School was opened on July 20th, 2015 in Qindao, Shandong, sponsored by RAYVISION (Fox Renderfarm) and other companies. More than 20 world-famous Visual Computing experts were invited to give lectures on general theory and development of Visual Computing, which can be compared with the SIGGRAPH Conference. Baoquan Chen, the president of SIGGRAPH Asia 2014, acted as the principal of the Visual Computing Summer School. Michael Liang, the president of RAYVISION, delivered a speech at the conference and gave his best wishes to the attendees.
10/07/2015 "Monkey King: Hero Is Back" Became a Myth in the Chinese Animation History In the era that Chinese animations are easy to become box office flop, the animated film rendered by RAYVISION survived and become a hit. As a backstage hero of Oscar Best Animated Short Film "Mr. Hublot", RAYVISION rendered abundant magnificent Chinese Animation, such as "Dragon Nest: Warriors' Dawn", "The Legend of Qin", "10,000 Years Later", "Robb Rabbit", "Three Pigs and the Lamp". "Monkey King: Hero Is Back" is the most outstanding animated film that becomes a massive hit and a myth in the history of Chinese Animation.
16/06/2015 Mili Pictures Partners with RAYVISION Inc. to Make World-class Movies During Shanghai International Film Festival, Mili Pictures held a press conference announcing Mili Pictures officially teamed up with RAYVISION to form a strategic partnership. In the future 3 years, Mili Pictures will partner with RAYVISION to make 12 world-class movies to enter the international market.
01/06/2015 RAYVISION Developed "Drag-and-Drop" Render Submission RAYVISION's highly praised Fox Renderfarm cloud render farm released a new generation of rendering platform. Instead of traditional web submission method, it was improved to "Drag-and-Drop" submission. You can get thousands of computing nodes from RAYVISION with only one second, and through API you can easily and seamlessly connect with present work environment pipeline, which realized fully-automated rendering.
01/05/2015 RAYVISION Established Coopreative Relationship with Chaosgroup V-ray Chaosgroup is the developer of famous V-ray renderer. They have a large number of users in China. In 2011, RAYVISION has become V-ray's official authorized render farm. This time, RAYVISION and Chaosgroup reached a long-term cooperation agreement.
28/04/2015 Aliyun Partners with RAYVISION Inc. to Provide Global Visualization Cloud Computing Services On April 28th, 2015, Simon Hu, president of Aliyun Computing Co., LTD and Michael Liang, president of RAYVISION Inc., held a press conference in Alibaba's Hangzhou headquarter announcing Aliyun officially teamed up with RAYVISION to form a global strategic partnership to provide global visual cloud computing services. Many honorable guests attended the press conference and gave praised speeches such as Michael Liang, the president of RAYVISION Inc., Zhang Qiang, the CEO of Alibaba Pictures Group Limited, Mr. Laurent Witz, the director of "Mr. Hublot" who won the Academy Award for Best Animated Short Film at the 86th Academy Awards, Nickson Fong, the winner of lifetime Academy Award for Scientific and Technical Awards in 2013 as well as representatives from famous VFX and animation studios.
24/04/2015 "Uncover Mystery of Oscar" Movie Seminar Was Held in Beijing Film Academy "Uncover Mystery of Oscar" Movie seminar was held in Beijing Film Academy on April 24th, 2015. It was jointly organized by Beijing Film Academy, China Film Industry Research Institute and RAYVISION. Many experts in entertainment industry attended this seminar. Laurent Witz (the director of Mr. Hublot) and Nickson Fong (Oscar winner for Technical Achievement) uncovered mystery of Oscar and discussed the creation of Oscar works from director's perspective and movie technology.
06/03/2015 RAYVISION's Input Storage Was Upgraded to SSD Storage RAYVISION's storage server was upgraded to expensive SSD storage, with which there is no pressure for RAYVISION's rendering platform, even if hundreds of thousands of machines are rendering a huge amount of files at the same time. It completely solved the problem of network io rendering storage, improved rendering efficiency further, and reduced the probability of frame lost.
20/02/2015 RAYVISION Cooperated with CGTrader to Sponsor Their CG Challenges CGTrader is the highest growing, hippest and happening 3D model market on the Internet. It's 230,000+ model library will serve all of your needs. Human faces, medical equipment, interior details, stylized characters and more are available. As for now, RAYVISION (Fox Renderfarm) has sponsored 6 CGTrader Challenges: 3D SciFi Challenge, CG Flora & Fauna Challenge, CG Game Characters Challenge, First Model Challenge, Science/Medical Challenge and CG Wildlife Challenge.
27/09/2014 Michael Liang, the President of RAYVISION Inc. Was Invited to Golden Rooster and Hundred Flowers Film Festival The 23th Golden Rooster and Hundred Flowers Film Festival was held in Lanzhou province, China, from September 24th to 27th in 2014. Reputed as China's top film gala, the annual China Golden Rooster and Hundred Flowers Film Festival has the longest history and greatest influence. It launches a series of cultural activities every year, including the appraisal of awards, the exhibition of Chinese and foreign new films, the academic seminars, the film trade fair, international cultural exchanges and entertainment performances. The festival is best known for its focus on academic fields, the extensive participation of the masses, and the unfixed host city. Michael Liang, the President of RAYVISION Inc. was invited to Golden Rooster and Hundred Flowers Film Festival and delivered a speech on the China Film Industry Development & Financial Investment Summit Forum.
08/08/2014 "The Legend of Qin" Start a Trend of Chinese Animation "The Legend of Qin" produced by Sparkly Key Animation Studio is a motivated 3D animated film. The animation was adapted from a Taiwanese novel. Since its creation, it has attracted so many young Chinese audiences. RAYVISION provide the cloud render service for this animation. It takes 8 months with over 6000 scenes and 300 to 400 machines.
31/07/2014 "Dragon Nest: Warriors' Dawn" Won the Best Animated Visual Creativity Award Adapted from a popular online game, "Dragon Nest: Warriors' Dawn" was released on July 31st, 2014. This animated film was directed by Song Yuefeng, rendered by RAYVISION, and produced by Mili Pictures and NASDAQ:GAME. The story and plot were designed by Bill Borden. It is a big-budget animated film with the features of epic, fantasy, adventure and war. "Dragon Nest: Warriors' Dawn" won the Best Animated Visual Creativity Award in Canadian International Film Festival.
29/07/2014 RAYVISION Sponsors CG Talents Cultivation Activity In order to educate and discover talent in CG industry, RAYVISION sponsors CG talents cultivation activity of SILKROAD EDU. RAYVISION provides coupons and cloud render farm courses for the outstanding students. Besides, RAYVISION's cloud render technical team for 86th Oscar Best Animated Short Film will deliver lectures to these students face to face, and introduce the world's most advanced cloud rendering technology to the future CG talents.
23/06/2014 Malaysian Flick "Ribbit" to Premiere at Niagara Fest Malaysian Flick "Ribbit" to Premiere at Niagara Fest. The rendering part of this cartoon movie has been done by Fox Renderfarm which belongs to RAYVISION Inc. Canada's Niagara Integrated Film Festival (NIFF) is taking place June 19-22, showcasing a hand-picked selection of films around the world. One of the premieres that will be featured at the event is the global debut of Malaysian animated film "Ribbit" from KRU International's Kartun Studios. "Ribbit" won the Best Family Film Award at NIFF.
03/03/2014 "Mr. Hublot" Won the 86th Oscar Best Animated Short Film Award "Mr. Hublot" is a Luxembourg/France co-produced 11 min animated film won the 2014 Oscar for Best Animated Short Film. Produced, written and directed by Mr. Laurent Witz and co-directed by Alexandre Espigares. Designed by sculptor Stephane Halleux, the story is set in a realistic world that is a combination of steam punk and a bizarre futuristic world. As "Mr. Hublot" rendering partner behind the scenes, RAYVISION (Fox Renderfarm) participated in the whole rendering process.
---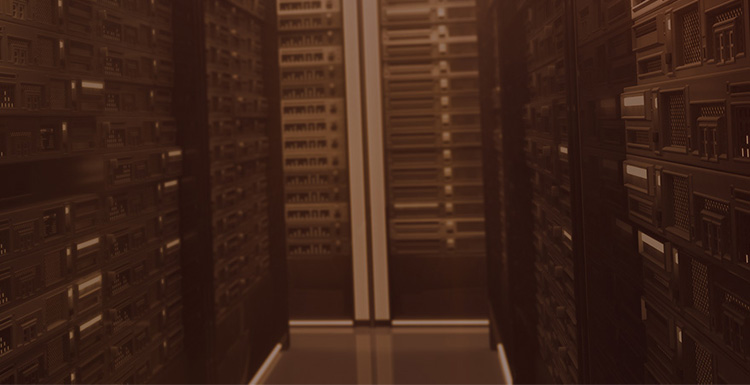 RAYVISION Offers Its Clients a Variety of Pricing Options Along With a Free Trial
The previously known as Fox Renderfarm, have rebranded themselves as RayVision. They now offer their clients a variety of suitable and affordable pricing options along with a free trial.
Their pricing system has been called "remarkably accurate" by clients; and studios find it easier to trust them with their graphics because never charge for unsuccessful jobs. The website itself has a "Calculate Your Cost" section, which allows clients to calculate their prices by entering their rendering time per frame, the number of frames and the unit price. This transparency in pricing has made it easier for them to build a reputation and ensure a good customer base.
Their pricing is divided into three categories to make the whole process easier for the clients. A VIP customer is charged $0.57 per node, per hour. Gold customers are charged $1.03 per hour, and ordinary customers are charged $1.36 per hour. The company personally claims that their charge is accurate up to seconds. Furthermore, for rendering film class projects; it offers further discounts, the details of which are available on the website.
Image and video rendering projects generally require a high level of accuracy, and the quality expectations of the client are also quite high. Ray Vision aims to address this concern by allowing the clients to assess their services through a free trial. This makes it much easier for the clients to understand if their expectations will be met.
A spokesperson for the company was reported to have said, "Our company has an exceptionally client centric approach. We view each of our customers as individuals and we make sure that their expectations are met. We understand that they are the most important part of our business and make sure that they are satisfied, in terms of price, quality and customer services." About the Company: Rayvision was formed in 2010, and was the first company to offer a ".
The internet technology company specializes in cluster rendering, parallel computing technology, and provides the computing services needed for cloud rendering. Some of the company's reputable customers include DreamWorks, SKG, Magic, and American Industrial Light.
---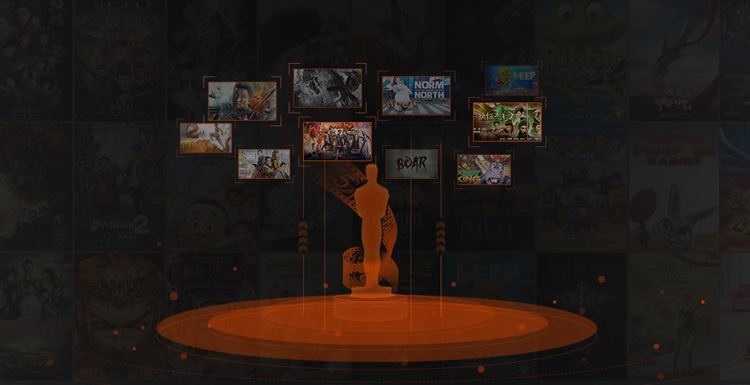 Why Choose Fox Renderfarm?
Fox Renderfarm is becoming one of the most notable and credited in the CG industry. We provide a web-based online platform for users and have more than two thousand render nodes. Therefore, with us, it does not matter where you are present – as long as you are connected to the internet, you can access and enjoy the 24/7 non-stop rendering services that we provide, without any fail.
Fox is extremely user-friendly and hence, rendering tasks can be submitted to our system by following some easy steps. The user's online system and control panel provided by the Fox Renderfarm allows you to monitor the overall rendering progress in real-time. Queuing is not required, as the final rendered file will be presented as soon as the process is finished. Our users can get their HD and Ultra HD animations rendered at full quality through Fox's system.
With nearly two thousand workstations, the Fox Renderfarm is equipped with brilliant hardware specifications. Every functional node has an Intel Xeon I7 3770K processor and an E5645 processor. The I7 3770K processor has the memory capacity of 16 GB while the Intel Xeon processor's memory varies between 24 and 64 GB. The local network that we use is Infiniband, with a high speed of 20 Gbps and it utilizes the Windows 7 operating system.
Software such 3d Max, Maya, Softimage, Blender and C4D are supported by our rendering farm as well. It also supports render engines like V-Ray, Mental Ray and Final Render.
The are usually a structure built on interconnected PCs, which share their memory and processing capabilities to efficiently process CGI rendering. Nodes that are utilized; are advanced in nature; and thus, without too much manual input and manipulation, brilliant computer generated graphics and imagery can be created. Render farms are also highly efficient and that is why, at CG Studios, we use them to examine graphic and special effects.
Traditional render farms are great, but they do not come without their limitations. Space constraints, high maintenance requirements, and expenses associated with these farms could be a huge problem for smaller companies. ensures that the performance of the traditional render farms are amalgamated with lesser costs and user friendly system in order to provide smaller companies with the best rendering option.
---

NEW BRAND, NEW COMMITMENT. RAYVISION-Our New Branding for Fox Renderfarm
As you know, in today's dynamic markets, not many things stay the same and, sometimes, it's essential to make changes in order to continue to progress. Well, we have done just that!
In the spirit of innovation, we are proud to announce that we have changed our name to "Rayvision"(www.rayvision.com) from "Fox Renderfarm".
New brand name, but same key commitments to our clients!
We may have changed our name but we haven't changed our philosophy of always giving our best to our clients, which we have been doing for over 6 years, nor have we changed our powerful, team.
We pride ourselves on having some of the most innovative, cutting-edge technologies in the markets we serve and will continue to be at the leading edge of our businesses.
We still have clients in 35+ countries, 1000+ projects and over 18,000 satisfied clients, and plan to maintain the kind of company where everyone knows everyone's name, where employees are talented and loyal, and our clients are happy with us.
With this name change, we are renewing our long-term commitment to all things Rayvision. Each one of us will be dedicated to improving Rayvision, extending the company's reach, and expanding its capabilities plus, importantly, making sure our Rayvision clients continue to be treated like royalty! So…, same outlook, same commitments and skill sets, but new name: Rayvision – proud to serve you.
---
Malaysian Flick 'Ribbit' to Premiere at Niagara Fest
"Malaysian Flick 'Ribbit' to Premiere at Niagara Fest. The rendering part of this cartoon movie has been done by Fox Renderfarm** which belongs to Rayvision Inc."
Ontario, Canada's Niagara Integrated Film Festival (NIFF) is taking place June 19-22, showcasing a hand-picked selection of films from around the world. One of the premieres that will be featured at the event is the global debut of Malaysian animated film Ribbit from KRU International's Kartun Studios. The film stars Sean Astin, Russell Peters and Tim Curry and will be screened in 3D on June 21. Ribbit centers on its titular frog hero who is a bit of a dreamer who doesn't fit in with the other frogs. To escape from reality he hangs out in his "clubhouse," a downed, dilapidated plane in the jungle, and reads about animals who have no trouble finding their purpose in life in old copies of National Geographic. Written and directed by Kartun's chief creative officer Chuck Powers, the CG film is "a beautiful heart-warming adventure" aimed at the whole family. Ribbit is the first feature length project from the studio and has already been sold to over 80 countries worldwide, including the U.K., Germany, Australia, Japan, China and Brazil, which will likely see releases in the fall. KRU currently has five 3D animated films and three animated television series in development.
The post from http://www.animationmagazine.net/features/malaysian-flick-ribbit-to-premiere-at-niagara-fest/
---