Offer that you CAN'T miss! Earn up to $200 with Fox Renderfarm
Earn up to $200 with Fox Renderfarm1. Get "Referral Link" after login2. Share your link and invite friends to Fox Renderfarm3. Get $50 render coupon for every person who completes a top-up more than or equal to $100Only for new Fox Renderfarm membersFor more details, please contact our Director of Client Relations, gordon@fox**renderfarm.comfox**renderfarm.com and Rayvision Technology (HK) Limited reserve all the rights for the final explanation Invite Friends NOW! Kre8tif! 2019 Explore creativity with Fox Renderfarm!Kre8tif! 2019As the silver sponsor of Kre8tif! 2019and official cooperation partner of MDEC, Fox Renderfarm will see you from 3 to 6 September. USD$50,000 rewards are waiting for you! Our booth number is Fox**Renderfarm-S2. Don't miss it! Contact us! Fox's Got TalentOver $10,000 in prizesWinner of JulyShow off your impressive 3D artwork which was rendered at Fox** Renderfarm by entering Fox's Got Talent! To get free $20 credits!-Title: School of Architecture at the Royal Institute of Technology-Created by Pure Design Submit here! -watch more→
---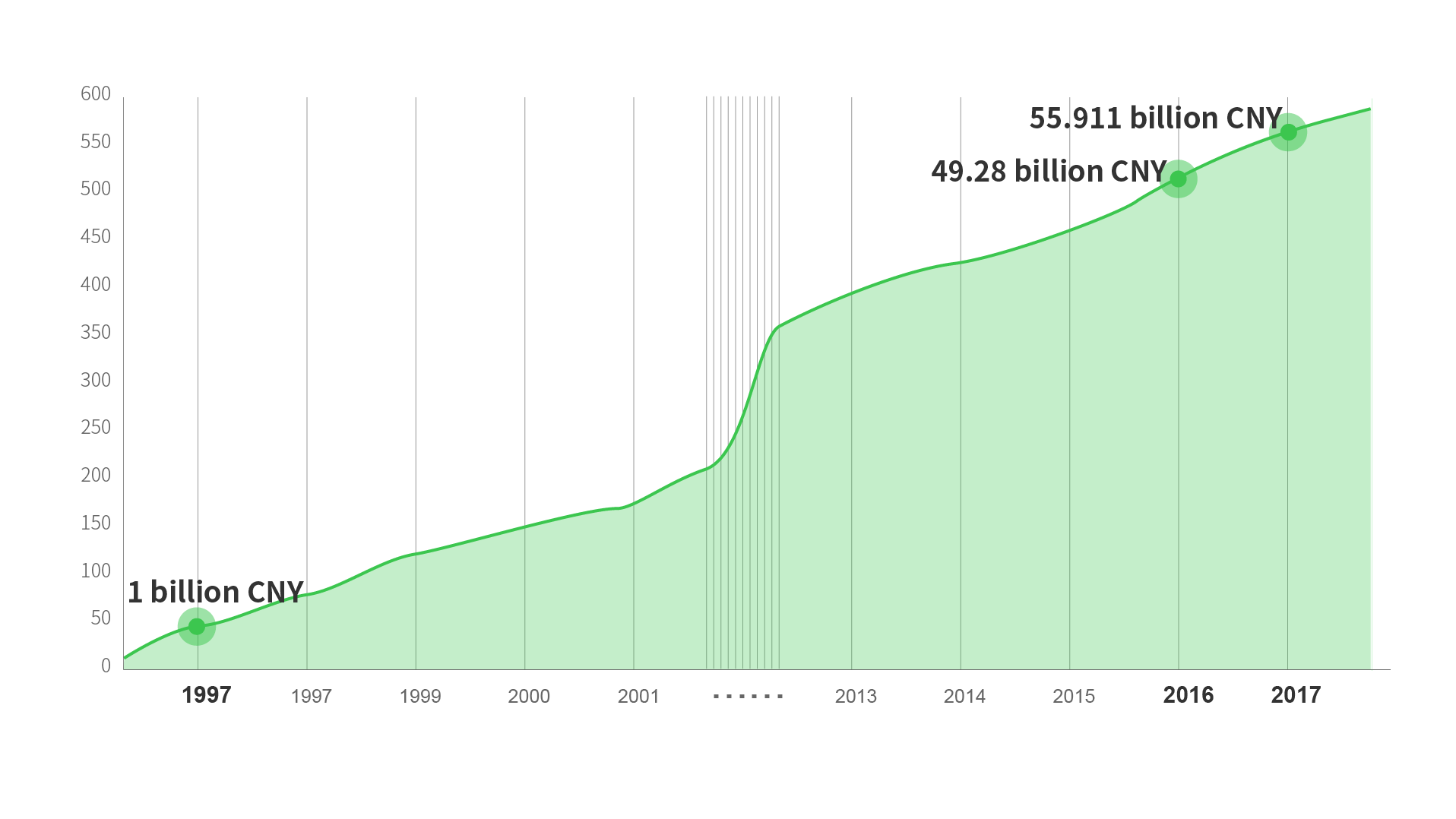 Looking Back At 2017: What Fox Renderfarm Achieved!
From 1997 till 2017, the Chinese film market experienced an unprecedented "brutal growth". The total box office of Chinese films went from 1 billion CNY (154 million USD) in 1997 to 55.911 billion CNY (8.6 billion USD) in 2017, up 13.45% from 49.28 billion CNY (7.6 billion USD) in 2016 with steady and rapid growth for 20 years. At the same time, Chinese animation films have also developed rapidly since 2012, becoming a force that cannot be ignored in the Chinese film industry.In 2017, the total number of Chinese animation films box office was 4.71 billion CNY (727 million USD), a decrease of 2.29 billion CNY (353 million USD) from 2016, however, the quality of animation films has significantly improved. In 2017, 4 Chinese animation films have cumulative box office over 1 billion CNY, 2 films more than 2016."The above 4 domestic animation films accounted for 66.6% of the whole Chinese animation films box office. "Boonie Bears: Entangled Worlds" topped the Chinese animation films box office chart, by which the cloud rendering service was provided by Fox Renderfarm (A Rayvision brand)."In 2017, there were 18 Chinese 3D animation films released by the local Chinese cinemas, of which 10 of them were rendered by Fox Renderfarm cloud rendering service.Compared with 2016, the number of Chinese animation films released in 2017 on local Chinese screen has decreased, but the number of users selecting Fox Renderfarm as their cloud rendering service provider has increased dramatically. In 2017, the rendering output by Fox Renderfarm to the industry has increased by 110% as compared with 2016.In 2017, Fox Renderfarm has optimized its data center, capacity utilization rate and operational efficiency to further reduce the capital and operating costs, resulting in a total of 10 times price cut and a massive decrease in render cost at 40%, which is a huge saving for our render farm users. 2017 Fox Renderfarm Customers' Rendering Works Summary 01 Chinese 3D Animation Rendering Works 02 VFX Rendering Works 03 Overseas/International Main Rendering WorksBesides that, there are still also:" " 150-minutes Hollywood Top Animation Series" " 90-minutes Canadian Animated Feature" " Hollywood and India Co-produced 90-minutes Animation Film(Many production titles are not allowed to be disclosed due to NDA, your understanding would be appreciated) Fully Upgraded Rendering PowerIn 2017, Fox Renderfarm has released more than 100 new features, so what's going on? 1. Supporting Windows & Linux simultaneouslyFox Renderfarm has added support for rendering features on the Linux platform, the studio using Linux OS for production process can finally use Fox Renderfarm cloud rendering platform. The functions are exactly the same with Windows OS. 2. In addition to easy drag-and-drop batch rendering, Fox Renderfarm has started API serviceOne-click drag-and-drop rendering service has received further upgrades. In addition to easy drag-and-drop to submit batch render jobs, Fox Renderfarm has also released the API service in 2017 to seamlessly integrate with the local production pipeline to allow the whole rendering process becoming more automated, programmable and interactive. This feature has been available officially and has received a lot of good reviews from our users, especially from Technical Directors. 3. 1280Gbps High-Performance ThroughputHighly available distributed storage I/O throughput increased from 360Gbps in 2016 to 1280Gbps in 2017, with a boost of more than 300% and supporting concurrent access to over 5000+ nodes, performing better than 99% commercially-available storage on the market. Fox Renderfarm has developed the system specifically for the rendering storage system with the integrated use of SSD, memory and other components for multi-level cache acceleration, which has successfully & completely solved the resource access lagging issue during the rendering process. When thousands of nodes rendering at the same time, it feels just like loading files from the local disk, without any delay. 4. High-speed transmission engine to speed up local and cloud data synchronizationFox Renderfarm desktop client has upgraded the data transmission engine, by using self-developed Raysync and Aspera transmission engines which have higher stability, higher efficiency, and higher safety performance. 5. Further upgrade of large-scale cluster scheduling systemFox Renderfarm task scheduling engine can now easily manage millions of render frame queues up to milliseconds scheduling. A single cluster can manage over 10,000 nodes, far more than any commercial render management system. 6. Comprehensive data security protectionOur rendering platform data center is ISO27001 certified and refers to the security standards recommended by the MPAA (Motion Picture Association of America) with the enforcement of data confidentiality and encryption to further secure our users' data. In order to protect the safety of our users' data, Fox Renderfarm has spared lots of effort to make it a reality. 7. GoCloud Program to realize the dreams of future artistsIn 2017, Fox Renderfarm has sponsored more than 9.5 million render node hours' for the industry's high potential youth creative teams and students, helping them to realize their CG dreams. 8. Improved Customer Service Quality & SatisfactionFox Renderfarm 24-hour online customer service and technical support team achieved to solve the user's rendering problem from an average of 15 minutes to 10 minutes. Our excellent and competent customer service team has done a great job by providing exceptional customer experience in 2017 and proudly earned many appreciations from many loyal users. Featured Splendid Customers' WorksBehind every shot and every frame, there are lots of endeavors by the production team, and Fox Renderfarm is also proud to stand behind them and support these great works. In order to ensure each project is completed on schedule with the ultimate effect, Fox Renderfarm mobilized massive computing cluster resources, equipped with top-level technical experts and service teams on call round-the-clock, to provide tremendous backing for the work. Today, more and more studios are relying on the cloud computing services provided by Fox Renderfarm, assuring the perfect delivery of large and small works, and the appreciation from the audience for every shot. 1. Wolf Warrior 2Action film "Wolf Warrior 2" directed and starred by Wu Jing has achieved 5.68 billion CNY box office, broke the record of the Chinese box office history.Over 1700 VFX shots in the film are made up of "Real shot + 3D VFX". The reality and sensory stimulation of real shots are synchronized through the CG production, which is enough to make the audience getting the adrenaline rush! Fox Renderfarm rendering service is highly recognized by the film's post-production team. 2. Duck Duck Goose"Duck Duck Goose" co-produced by Original Force and Wanda Pictures, is expected to be the first large-scale Chinese animation film to be released globally in the near future. Its Hollywood creative team, coupled with its first-class production quality, the animation film is expected to heap a high degree of attention and are regarded as possibly the highest quality Chinese animated film ever made in 2018, proudly comparable to Hollywood standards.In providing cloud rendering for "Duck Duck Goose", due to the tremendous amount of assets transfer, Fox Renderfarm provided the project team with an exclusive port for transmission as well as customized proprietary versions of rendering desktop clients. Render Wranglers are assigned to monitor the whole render progress in real time. During the peak period, our render farm has dispatched over thousands of rendering nodes and eventually produced the output of 1200 shots on time. Original Force is very satisfied and highly affirmed with the cloud rendering platform and technical support provided by Fox Renderfarm.The film will be released on 2018-03-09 in China and 2018-04-20 in the USA, so stay tuned! 3. Tribes and Empires-Storm of ProphecyThe "Tribes and Empires-Storm of Prophecy" produced by Novoland International Cultural Communication Ltd. broke the 100 million viewers record within its release in just 4 hours, and the viewer counts soared and obtained many good reviews from the viewers.The television series uses a large number of live shots, through the high-precision, high-quality cloud rendering technology provided by Fox Renderfarm, portraying Novoland Duan Dynasty world majestic wonderland onto the screen. Along with providing cloud rendering services, Fox Renderfarm Technical Director team provided tip-top solutions for optimizing the file architecture and rendering parameters for the client's rendering scene, speeding up the rendering without degrading the rendering quality. Everything was smooth and pleasant throughout the rendering process, Fox Renderfarm also been fully recognized and spoke highly of by the producer. 4. Sky HunterThe entire process of providing cloud rendering services for China's first air combat theme film "Sky Hunter" was done in just two months, Fox Renderfarm's highly flexible computing resource pool ensured the perfect output of massive VFX shots. Under the condition of the studio's external network connection was unable to meet the transmission need, Fox Renderfarm Beijing Office has given 24/7 support through providing transmission solution via our dedicated high bandwidth line connecting directly to our data center, allowing PIXOMONDO Beijing team to download the rendered sequences seamlessly in a short time, ensuring their composition progress went smoothly without any delay.After the release of the film, PIXOMONDO Beijing and the VFX producer of "Sky Hunter", spoke highly of cloud rendering services provided by Fox Renderfarm: "Fox Renderfarm has provided effective assistance for the post-rendering of "Sky Hunter", with their powerful cloud computing capabilities, it has dramatically reduced the whole film's rendering cycle. Thumbs up for their real-time monitoring and feedback services as well as timely and effective solutions for occasional rendering issues. Hope to cooperate with Fox Renderfarm in the near future!" 5. Axel: Adventures of the SpacekidsProduced by Versatile Media "Axel: Adventures of the Spacekids", "Axel" is China's first 3D stereoscopic sci-fi animated film, a new masterpiece of visual effect in the Chinese animation milestone.The producer Versatile Media spoke highly of the Fox Renderfarm cloud rendering service: "Fox Renderfarm has provided strong support for the post-rendering of "Axel: Adventures of the Spacekids". With their stable and powerful cloud computing capabilities, it has drastically reduced the film rendering cycle with high-precision, multi-element, and high-quality output. Throughout the rendering process, they always provided us feedback regarding our rendering progress as well as promptly and effectively resolved any occasional rendering problems that have occurred. I believe that with the rapid development of film, television and animation industry, the animation production and Fox Renderfarm cloud rendering cooperation will be the future trend."In the meantime, Li Lian, CEO of Versatile Media also said: "With cloud rendering, we will not let any creative ideas slip away due to technology bottlenecks, and all the things you can think of, can be realized through technology. Only with the support of technology, your creativity will spread its wings!" 6. Baahubali 2: The ConclusionThe film cracked 1.2 billion USD worldwide box office in the first week of release, becoming the world's most popular Indian film ever.As the largest cloud render farm in Asia, Fox Renderfarm has rendered many Bollywood films such as "Krrish 3", "Baahubali: The Beginning" and more. Fox Renderfarm played a significant role in the many visual effects in "Baahubali 2: The Conclusion". When the VFX company for "Baahubali: The Beginning" - Makuta VFX rendered with Fox Renderfarm for the 1st Baahubali sequel, the company highly acknowledged Fox Renderfarm rendering services and has given a good word of mouth together with a foundation of cooperation that allowed Makuta VFX to choose Fox Renderfarm once again when working with "Baahubali 2: The Conclusion".In 2017, Fox Renderfarm received great reviews from CG animation and visual studios all over the world. It is a great honor to offer cloud rendering services to industry leaders.Charlie PIXOMONDO Beijing"We have worked with Fox Renderfarm for 3 to 4 projects. Fox Renderfarm research and development team is particularly good, able to react quickly according to our needs, put forward constructive comments and give the perfect solutions. They also work together well with our pipeline team in order to allow better integration with our existing workflow. The API provided by Fox Renderfarm is perfectly integrated with our local Deadline. Our render jobs now can be submitted from the production software side, Deadline will automatically analyze, upload, return and update the corresponding information to our Shotgun.Using Fox Renderfarm cloud render farm is as simple as using a local farm and it's a great experience!"Peng ShuaiOriginal Force"Original Force is a production studio likes to take on big challenges. We like to challenge quality, difficulty, new technologies, and software. Through research into Rayvision's Fox Renderfarm, we find out that Fox Renderfarm is highly regarded with exceptional experiences and more professional than many other providers."A K MadhavanAssemblage Entertainment"Fox Renderfarm and Assemblage worked as one team, We understood the objective very clearly, we understood the cost and the sensibilities and we delivered work together on time, so the experiences are very happy, it's awesome."Phinnaeus OConnor"Boar" CG Project TeamThanks Fox Renderfarm for the cloud rendering support provided to "Boar", ensuring our project output quality and quantity are delivered within the agreed time. The rendering platform is easy to operate, smooth and steady! Hope to continue using Fox Renderfarm for our future projects renderings in 2018." Thanks for your great support in 2017 and we look forward to 2018Fox Renderfarm sincerely thanks every user for your unanimous recognition and support to us. 2018 is going to be a vibrant and promising year for the film, television & animation industry worldwide and a brand new start for Fox Renderfarm.As the industry's leading cloud computing platform, Fox Renderfarm will continue to invest more in technology research and development, conjointly focus, optimize and further improve our service quality. We will bring the latest Hollywood practices and state-of-the-art cloud computing technologies to the industry and work hard to further reduce costs along with aiming to contribute to the rapid development of CG industry worldwide!
---
What are the Benefits of Learning 3D modeling?
With the development of digital technology, you can see 3D displays anywhere on the Internet. When you open a shopping site, the product that looks like a photo may not be real, but a 3D model. At work you may also find that your leaders are no longer satisfied with communicating through 2D sketches, but want to communicate ideas through 3D models. The future will depend more on 3D technology, for example, the metaverse can not be built without 3D technology. In the following, Fox Renderfarm, a leading cloud rendering service provider and render farm, will show you some of the benefits of learning 3D modeling. What are the Benefits of Learning 3D Modeling? 1. No Degree ThresholdLearning 3D modeling does not require a degree. Not having a degree does not affect your ability to learn 3D modeling, much less learn it well. Although some people are finished learning about 3D modeling knowledge during college, 3D modeling software is not purely knowledge-based software, but more application-based software. To learn 3D modeling well requires you to understand the sense of three-dimensional space. Although in the 3D modeling learning stage, you can refer to tutorials, or copy some 3D modeling, but regardless of your education, without a good understanding of three-dimensional space, even a very small detail, often need you several hours to solve the problem. 2. Increase Work EfficiencyIf you are already a designer, learning 3D modeling will allow you to create designs that showcase the benefits of your product even more. Beautiful design drawings will naturally attract more users' eyes, bring more benefits to the company, thus your leaders and colleagues will be impressed by you. At the same time, through 3D models, you can better communicate your ideas with others, which will make your workflow more efficient. 3. More Job OpportunitiesMany industries are now looking for 3D modelers, such as the booming gaming industry and the animation industry. All these industries allow you freely to create things, and once you create a popular 3D character, you will become more famous in the industry. In addition, besides your daily work, you can also work part-time and sell your own 3D models to increase income for yourself.!What are the Benefits of Learning 3D modeling 1 Where to Start Learning 3D Mmodeling?If you're a beginner and want to learn 3D modeling, you need to find a 3D software that is suitable for you to start with first. As long as you master one software, then it's not so hard for you to learn other software later. What 3D software should you choose to learn? There are too many software to choose from, such as 3ds Max, Maya, Houdini, Blender and so on. Here is an article about 9 recommended 3D modeling software, you can take a look and then choose a favorite one. Most of the software is paid, but there is also free software, it all depends on your choice. For the main knowledge, you can find online resources for self-study or attend an online/offline course.It is better that you can find a role model, such as a good 3D animator or modeler, to learn everything he does. In this way, you can have the motivation to keep going. SummaryLearning 3D modeling will not only give you an additional new skill, but you will also discover more of your creativity and talent as you learn. After the 3D modeling phase, you will encounter more challenges like rendering. Fox Renderfarm, as a powerful render farm, can give you a safe and reliable cloud rendering service to help you reduce the time of model rendering. Anyway, wish you become a good 3D modeler!
---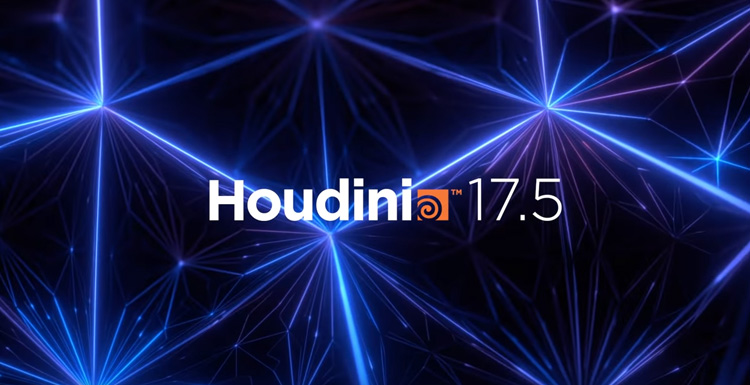 Houdini 17.5, The Latest Version Coming Soon
The SideFX team launched a new version of Houdini 17.5 in Montreal, Canada. Houdini 17.5 is an important release that includes many key features. The H17.5 version code is PDG (Procedural Dependency Graph). This new technology is available in the upcoming Houdini 17.5 as a new Houdini operational context (called TOPs, Task Operator) and a standalone application called PilotPDG. Whether you're a movie VFX artist, a game developer or a business studio, Houdini 17.5 brings you new enhancements to meet your most demanding production needs. In addition, Houdini 17.5 has a variety of feature enhancements that you can learn about H17.5 new feature videos and release demo videos.In addition, there are many other improvements in 17.5, including a large upgrade of the view display (GPU accelerated real-time display Volume/Fireworks, standard material preview view and rendering height consistent), and special effects simulation part upgrade (drawing directly in view) RBD constraints, Vellum support different points for each Friction, etc.), upgrade of the modeling part (Measure measurement node 2.0, Terrarian terrain Erosion function speed increase of 70%, terrain support Alpha Cutouts / floating islands become extremely simple Wait). Vellum also acquired a new "fiber" constraint that functions like an internal bracket in an object, determining how it deforms. The orientation of the fibers can be manually adjusted using a modified version of Houdini's existing hair grooming toolset. Other changes to the simulation toolset include a new set of interactive RBD constraints that allow users to manipulate dynamic simulations directly in the viewport without having to edit parameter values. New gpu-based smoke shader, improved Principled shaderHoudini 17.5 also improved the display of volume effects in the window. The update introduces a new gpu-accelerated smoke shader that is "three times faster" than the previous shading system when using regional light sources. The new shader should also provide a more accurate preview of the interaction between scene lighting and smoke, including support for shadows and spotlights. Workflow: Override key SOPS, new multi-output display optionsWorkflow changes include "rewriting" of Measure SOP, adding options for calculating surface curvature and gradient as well as area or volume. Values can be visually displayed through viewport color coding, including built-in histogram display. Below is the conference video.
---
Fox Renderfarm News Roundup for January 21, 2019
!Price Drop Fox RenderfarmNew Version Announcement!Desktop-Client-Version-5.0.6.5Dear Friends,The latest version of Fox Renderfarm Desktop Client, version 5.0.6.5 is released!Let's check out what's new in it!1. Allocate GPUs (cards)2. Batch adjust jobs' priorities3. Download speed, packet loss, network latency were added in Line Speed Test4. The number of concurrent Upload or Download files is adjustable5. Predict the upload and download time6. Resubmit Timeout frames7. Rights Management for Sub-accountRead more →Windows versionUPGRADELinux versionUPGRADEExclusive InterviewCreating the Sophisticated Chevrolet Corvette 1960 in 3ds Max!Chevrolet Corvette 1960 by Ehsan DarvishiHum 3D 'Car Render Challenge' is one of the fantastic render challenges. As the sponsor, Fox Renderfarm is so glad to have an interview with the first prize winner Mr. Ehsan Darvishi.Read more →Hum 3D 'Car Render Challenge' is one of the fantastic render challenges. As the sponsor, Fox Renderfarm is so glad to have an interview with the first prize winner Mr. Ehsan Darvishi.Read more →Most-Viewed Stories TOP 116-year-old 3D Artist's 6-year Exploration in BlenderTOP 2Disney Studio CG Supervisor Revealed the Production Secrets of Frozen 2 TOP 3Creation Process of Gorgeous Gladiator-style Centaur TOP 4Interview with SIGGRAPH 2021 Conference Chair, Pol Jeremias-Vila
---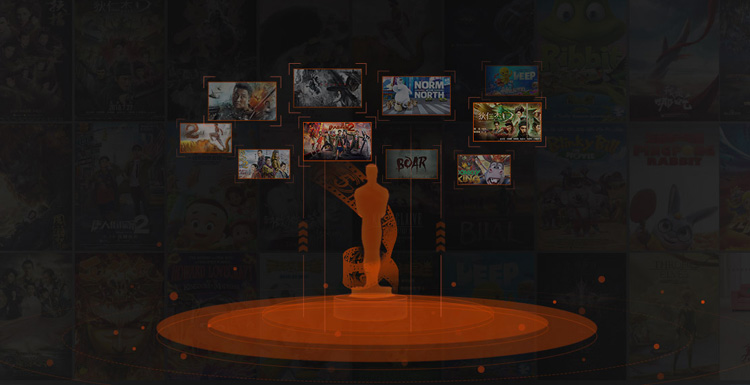 Why Choose Fox Renderfarm?
Fox Renderfarm is becoming one of the most notable and credited online render farms in the CG industry. We provide a web-based online platform for users and have more than two thousand render nodes. Therefore, with us, it does not matter where you are present – as long as you are connected to the internet, you can access and enjoy the 24/7 non-stop rendering services that we provide, without any fail.Fox is extremely user-friendly and hence, rendering tasks can be submitted to our system by following some easy steps. The user's online system and control panel provided by the Fox Renderfarm allows you to monitor the overall rendering progress in real-time. Queuing is not required, as the final rendered file will be presented as soon as the process is finished. Our users can get their HD and Ultra HD animations rendered at full quality through Fox's system.With nearly two thousand workstations, the Fox Renderfarm is equipped with brilliant hardware specifications. Every functional node has an Intel Xeon I7 3770K processor and an E5645 processor. The I7 3770K processor has the memory capacity of 16 GB while the Intel Xeon processor's memory varies between 24 and 64 GB. The local network that we use is Infiniband, with a high speed of 20 Gbps and it utilizes the Windows 7 operating system.Software such 3d Max, Maya, Softimage, Blender and C4D are supported by our rendering farm as well. It also supports render engines like V-Ray, Mental Ray and Final Render.The cloud rendering service that we offer is our biggest strength. Render farms are usually a structure built on interconnected PCs, which share their memory and processing capabilities to efficiently process CGI rendering. Nodes that are utilized; are advanced in nature; and thus, without too much manual input and manipulation, brilliant computer generated graphics and imagery can be created. Render farms are also highly efficient and that is why, at CG Studios, we use them to examine graphic and special effects.Traditional render farms are great, but they do not come without their limitations. Space constraints, high maintenance requirements, and expenses associated with these farms could be a huge problem for smaller companies. Cloud rendering ensures that the performance of the traditional render farms are amalgamated with lesser costs and user friendly system in order to provide smaller companies with the best rendering option.
---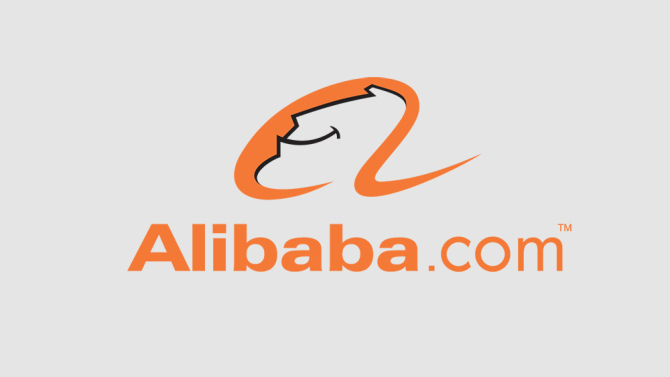 Alibaba Group Holding Ltd (BABA), RAYVISION Partner To Provide Digital Effects Services
Alibaba Group Holding Ltd (BABA), Rayvision Partner To Provide Digital Effects ServicesAlibaba strengthens its influence in China's entertainment business with the Aliyun-Rayvision pact BABABy: TROY KUHNPublished: Apr 29, 2015 at 8:24 am ESTE-commerce giant, Alibaba Group Holding Ltd (NYSE:BABA) announced today that it is deepening its foray in the cloud computing and entertainment business through a partnership with Rayvision. The pact will introduce a cloud computing built digital effects platform, and widen the company's influence in the film industry.The newly launched service will be given the title of cloud rendering, a bi-product of Alibaba's Aliyun and Rayvision. Rayvision, currently commands about 70% of the respective market share. Alibaba's cloud computing service, Aliyun was first introduced in China in 2009, and commands a customer base of around 1.4 million customers to date.Alibaba's entertainment arm, Alibaba Pictures, will not have much direct involvement in the Cloud Rendering Partnership. However, the company has plans of using the service in its film endeavors. Moreover, Alibaba Pictures also announced today that the company might execute a strategic partnership with Aliyun and Rayvision in the future.President of Aliyun, Simon Hu stated today: "By providing computing capacity, we hope to help Chinese filmmakers produce Hollywood hits like 'Kung Fu Panda'. We hope to integrate cloud computing with the film and animation industry, and serve global studios, enabling small studios worldwide, to produce high-definition blockbusters with great visual effects."The Cloud Rendering Service is projected towards the country's independent producers. The Aliyun-Rayvision partnership will inject a cloud-based platform providing 100,000 cores of computing power. Moreover, the e-commerce giant also ensured that the partnership is built on introducing efficiency to the structure, as it plans on slashing rendering costs by roughly 40% and rendering duration to weeks.More importantly, Alibaba Group Holding Ltd, recently announced that it intends to make its cloud computing platform, Aliyun relatively "cost competitive." presently, Alibaba's cloud computing platform amounts for 1% of the company's total revenue.The partnership also navigates Alibaba Group Holding to a deeper penetration in the film industry. Alibaba realizes the significance of further enriching its entertainment arm, as the Chinese film industry quickly escalates towards premier quality animation, and digital effects. Furthermore, research analyst at Gutoi Junan International, Ricky Lai; recently displayed considerable optimism for Alibaba's entertainment arm: "We expect that assert injection to be completed this year and further transform Alibaba Pictures into a bigger, one-stop operation for movie production, financing, and ticketing sales."Out of the 44 analysts polled by Bloomberg, 37 recommend a Buy; five suggest a Hold, and two advocate a Sell on it. The 12-month consensus target price is $108.13, centralizing an upside of almost 27% compared to the current share price of $85.08.This article reprinted from Bidnessetc :http://www.bidnessetc.com/41282-alibaba-group-holding-ltd-baba-rayvision-partner-to-provide-digital-effects/
---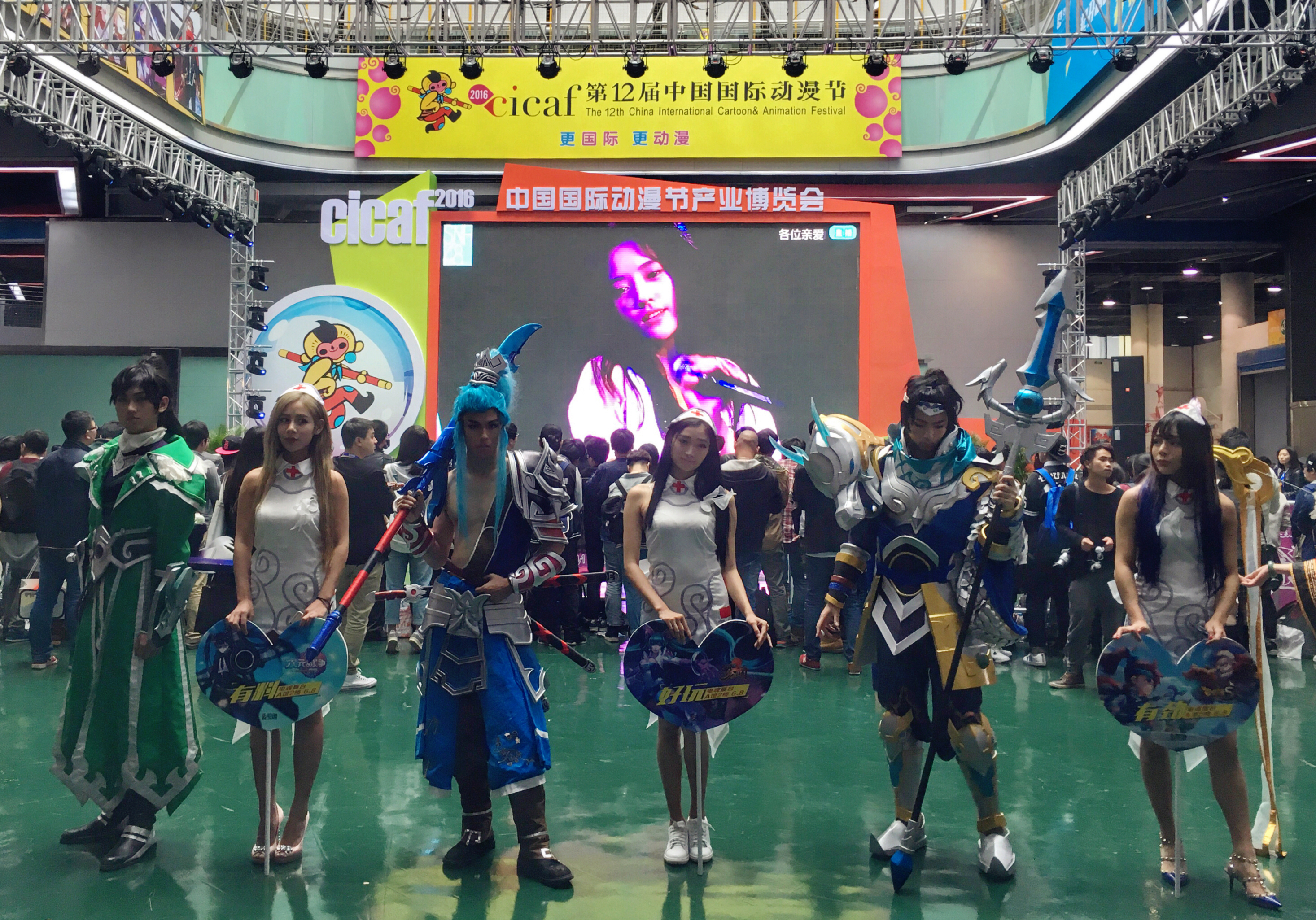 VR Game Rendered by RAYVISION Attracted Lots of Visitors in CICAF
It's Hangzhou's wonderful Cartoon & Animation season again. The 12th China International Cartoon & Animation Festival (CICAF) was held in Hangzhou Baimahu International Exhibition Center on April 27th, 2016. CICAF was held by the State Administration of Press, Publication, Radio, Film and Television (SAPPRFT) and People's Government of Zhejiang Province, and organized by Hangzhou Government, Zhejiang Administration of Press, Publication, Radio, Film and Television and Zhejiang Radio & TV Group. CICAF was the largest, the most popular and the widest influenced national-level cartoon & animation exhibition. As the only large-scale event before G20 Finance Ministers and Central Bank Governors Meeting, CICAF of this year became more international. It attracted more than 1500 companies from 80 countries and districts. As the leading brand of global cloud rendering industry, Fox Renderfarm made a significant contribution to animation, film, VFX, VR and other industries. This time, Fox Renderfarm exhibited at booth B2-024 to show the core values and achievements they brought to customers. At the meantime, Mili Pictures' STAR CORE VR game rendered by Fox Renderfarm attracted lots of visitors in CICAF. The VR game presented an amazing virtual world, you can deeply interact with real objects in the real world through motion capture, and enjoyed the wonderful experience between virtual world and real world.RAYVISION specializes in distributed computing and cloud computing services for cloud rendering in the entertainment industry and making a contribution to Chinese CG industry. Technology inspires art, Fox Renderfarm makes creative perfect.
---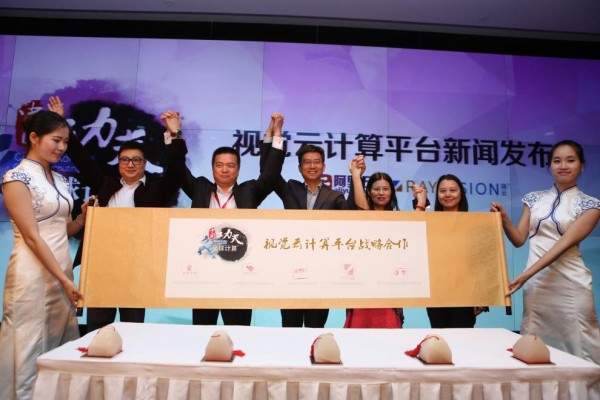 Aliyun® Partners With RAYVISION Inc.® to Provide Global Visualization Cloud Computing Services
April 28th, 2015, Simon Hu, president of Aliyun Computing Co., LTD and Michael Liang, president of Rayvision Inc., held a press conference in Alibaba's Hangzhou headquarter announcing Aliyun officially teamed up with Rayvision to form a global strategic partnership to provide global visual cloud computing services.Many honorable guests attended the press conference and gave praised speeches such as Michael Liang, the president of Rayvision Inc., Zhang Qiang, the CEO of Alibaba Pictures Group Limited, Mr. Laurent Witz, the director of "Mr. Hublot" who won the Academy Award for Best Animated Short Film at the 86th Academy Awards, Nickson Fong, the winner of life time Academy Award for Scientific and Technical Awards in 2013 as well as representatives from famous VFX and animation studios.Over the past year, many technology giants have entered the visual cloud computing field around the world either via acquiring, merging, investing or adopting visual cloud companies. As starter, Microsoft acquired GreenButton which is a cloud rendering and high performance computing provider based in New Zealand. Google acquired Zync, a VFX rendering studio in the US. Amazon acquired Twitch, a live gaming broadcasting platform. Russian tech investor Yuri Milner, Google former president Eric Schmidt, IBM former CEO Sam Palmisano and Morgan Stanley former CEO John Mack all announced to invest in OTOY, a VFX and VR cloud rendering studio. Autodesk acquired Shotgun Software, a VFX and animation production and collaboration platform. Facebook also joined the trend purchasing Oculus along with Samsung and Sony.Michael Liang, the president of Rayvision Inc., indicated the computing ability for a single processing unit would increase at least 1000 folds in the coming 20 years and the needs for cloud computing will be more than ever. Visual application will be the major drive for these huge computing demands.Zhang Qiang, the CEO of Alibaba Pictures Group Limited, said that currently Alibaba Pictures are utilizing the big data methodology to make films, but in the near future they will be developing more big budget VFX films using visual cloud. The visual cloud rendering platform can shorten the post-production period and save production costs dramatically.Simon Hu, the president of Aliyun Computing Co., LTD, said that with more than 1.4 million clients from China and internationally, Aliyun will be more aggressive in Southeast Asia and the Middle-east area after setting up data centers in USA and Germany. As a matter of fact, this strategic alliance with Rayvision is the result of the internal resource adjustment from Alibaba Group to extend its global reach.The first stage for the strategic partnership is to advance Rayvision's rendering capability and technology. Integrating with the advanced and resourceful Aliyun infrastructure, Rayvision will further improve its abilities for high availability, high performance computing and storage, global data transfer capacity, data privacy and security, usability, and flexibility for global reach.At the second stage, Rayvision will team up with more industry partners all over the world in R&D and market development to provide cloud solutions to visual entertainment ecosystems including film, television, on demand media as well as other industries needs visual computing.Rayvision is the pioneer in the cloud rendering and visual computation application with rich professional experienced crews, while Aliyun is the most powerful cloud computing provider in China. The strategic partnership between the two is easily "a marriage made in heaven".Founded in 2009 with R&D and data centers in Hangzhou, Beijing and Silicon Valley, Aliyun Computing Co., LTD is the cloud computing brand affiliated under Alibaba Group. It is one of the most powerful cloud computing providers and the leader in massive flexible computation, high performance storage, information security and CDN in China with one of the most advanced cloud infrastructure.As a global technology company,Rayvision Inc.specializes in distributed, parallel computing and provides cloud computing services for rendering in various industries such as computer generated animated films/televisions, visual effects for live action films/televisions, architectural and interior animation, game cinematics, stereoscopic ride films and commercials. Pioneering the world's premier self-service cloud render farm, its subsidiary Renderbus and Fox RenderFarm are one of the largest commercial render farms in the world with hundreds of thousands of users worldwide.Clients gave high praise to work with the team from Rayvision, projects include: Best Animated Short film at the 86th Academy Awards–"Mr. Hublot", "Blood Vengeance", 2013 India top box office hit "Krrish 3", "Dragon Nest · Warriors'dawn", "The Legend of Qin and 10000 Years Later", first Dubai animation feature "Bilal", etc.
---
NE ZHA, The First Chinese Animated Film Released in IMAX
As the first Chinese animated film released in China's IMAX theater, NE ZHA(哪吒之魔童降世) has assembled China's top domestic animation team, and produced for three years. The film has more than 1,400 special effects shots, nearly 80% of which are composed of special effects shots, and this well-received animated film will be released on July 26, 2019, in mainland China.Ne Zha, which is one of the most rebellious young heroes in Chinese legends, the film NE ZHA is adapted from the classic Chinese mythology, but the subversion of the traditional image has been subtly adapted to tell the story of what happened. The story of the devil Ne Zha, who refuses to admit life. This animated film is directed by Yu Yang (Dumpling), a brilliant director in Chinese animated film industry, launched by Horgos Caitiaowu Pictures Co., Ltd, Chengdu Coco Cartoon Co., Ltd. and Octmedia. At the same time, Fox Renderfarm also provided cloud rendering services for the film, escorting the final result of the production.!NE ZHA - 15The animated film ZE ZHA subverts the traditional image, which has been well received by everyone since its publication, and the production team is really painstaking about this film. As the film's release time is approaching, it has also released official trailer and posters. After the film Monkey King: Hero Is Back and White Snake: Origin, will ZE ZHA become another good work at the Chinse animated film history? Let's looking forward to the box office.!NE ZHA !NE ZHA - 2 !NE ZHA - 5 !NE ZHA - 1 !NE ZHA - 4 !NE ZHA - 3 !NE ZHA6 !NE ZHA - 7 !NE ZHA - 8 !NE ZHA - 9 !NE ZHA - 11 !NE ZHA - 10 !NE ZHA - 12 !NE ZHA - 13 !NE ZHA - 14
---
WIN $1000 with Fox Renderfarm in SIGGRAPH 2019
WIN $1000 with Fox Renderfarmin SIGGRAPH 2019!WIN $1000 with Fox Renderfarm in SIGGRAPH 2019 (2) Fox Renderfarm is proud to be exhibiting at SIGGRAPH 2019.Visit us at booth 1049 and see more from our company.30 July-1 August, at Los Angeles Convention Center.!WIN $1000 with Fox Renderfarm in SIGGRAPH 2019 (3) Why Attend?- Win $1000 render coupon with Fox Renderfarm!- Win souvenirs by playing games!- We offer free trials for you! Try powerful render farm service & high-speed data transfer service.!WIN $1000 with Fox Renderfarm in SIGGRAPH 2019 (4) !WIN $1000 with Fox Renderfarm in SIGGRAPH 2019 (5) Recharge and reboot at SIGGRAPH 2019, as multifaceted as you are—featuring global innovators who are changing what's possible in computer graphics, animation, VR, Gaming, and Emerging Technologies.read more→ 'The Fox people' reveal secretsAbout the powerful render farm services:Fox Renderfarm team introduction videoRecently, Fox Renderfarm team introduction video is published.!WIN $1000 with Fox Renderfarm in SIGGRAPH 2019 (1)Fox Renderfarm's world-class professional cloud rendering solutions and tailor-made elastic large scale render pipeline with our professional services and industry-leading innovations, serving leading special effects, animation, architectural and entertainment industry around the world.read more→ Fox's Got Talent!Your artwork is precious to Fox Renderfarm!WIN $1000 with Fox Renderfarm in SIGGRAPH 2019 (6) Show off your impressive 3D artwork which was rendered at Fox Renderfarm by entering Fox's Got Talent! You can also share your images with us by mentioning us on Twitter (@fox**renderfarm) OR on Facebook (Fox** Renderfarm) with the hashtag FoxsGotTalent to get free $20 credits from us.Submit here!
---
Coolest Ever Fx Effects Indian Movie Bollywood Robot 2.0: Resurgence
The coolest ever Fx effects Indian movie Bollywood Robot 2.0: Resurgence/2.0 (2018) released in China Mainland on September 6, 2019, its 3D special effects are affirmed by the Chinese audience.Bollywood Robot 2.0: Resurgence is a 2018 Indian Tamil-language thriller and science fiction action film directed by the famous Indian director S. Shankar, Rajinikanth, Akshay Kumar, and Amy Jackson starring. It is our honor that Fox Renderfarm provides the cloud rendering service for the movie. With the super-strong 3D visual effects and unique brain hole conquered the audience in mainland China, triggered a hot discussion among netizens.!Bollywood Robot 2.0 Resurgence-2 As the first Indian sci-fi film to be introduced in China, the style of the Bollywood Robot 2.0: Resurgence was full of expectations. After the film was released on September 6, an alternative Indian sci-fi triggered strong attention from the Chinese audience. In the next two days, as the attention of netizens continued to increase, the film's word of mouth presented a magical style. "Special effects don't lose Hollywood", "3D visual effects are simply too good", "refreshing the perception of Indian movies", "Indians' brains are really big", "Exploring humans and technology as Bollywood movies." The topic is really good, "I didn't expect to see the second part in my life," "Nina is really beautiful", "environmental theme is meaningful", etc., enough to show the audience's pursuit of the film.!Bollywood Robot 2.0 Resurgence It is reported that Bollywood Robot 2.0: Resurgence costs huge sums of money, and the top 3D visual effects not only make the Indian audience crazy but also completely conquered the mainland Chinese audience. Hollywood's top special effects team escorted, coupled with the crazy brains unique to the Indian people, viewers comments it as the intriguing Indian movie with the coolest ever visual effects. !Bollywood Robot 2.0 Resurgence !Bollywood Robot 2.0 Resurgence -1At present, Bollywood Robot 2.0: Resurgence is in the heat of in mainland China, Fox Renderfarm wished it can achieve a good box office in China.
---
Recommended reading
---
How to Render High-quality Images in Blender
2020-03-09
---
Top 9 Best And Free Blender Render Farms of 2023
2022-05-09
---
Revealing the Techniques Behind the Production of Jibaro "Love, Death & Robots", Which Took Two Years to Draw the Storyboard
2022-06-10
---
How to Render Large Scenes with Redshift in Cinema 4D
2019-10-15
---
Top 10 Free And Best Cloud Rendering Services in 2023
2022-06-24
---
Top 8 After Effects Render Farm Recommended of 2023
2022-07-07
---
How to Reduce Noise in Corona Renderer - Corona Denoising
2019-05-15
---
Arnold\ V-Ray\ Octane\ Conora\ RedShift, Which Is The Best 3D Renderer?
2019-04-15
---
Partners