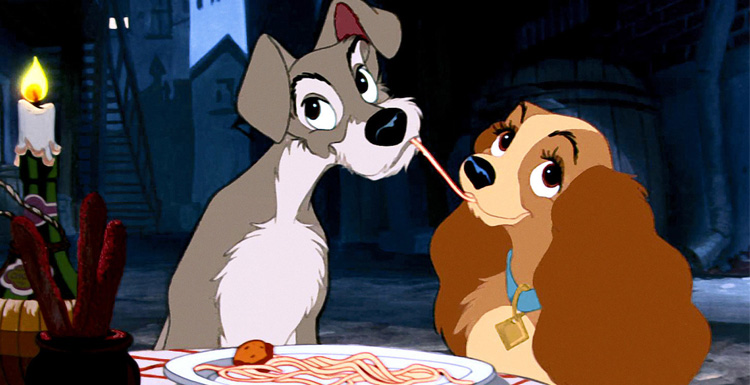 Disney Will Shoot the True Dog Edition of Lady and the Tramp
The Disney live-action version of Lady and the Tramp is being produced. It is reported that not only the real person is used in the film, but even the dog is true. Disney is on the road to animated real-life editions, and there are many "real" things in the "real-life version", each of which is different. For example, The Jungle Book, except for the little boy is true, the other are CG special effects, and recently released The Lion King directly did not appear in a real person, but also caused many netizens to vomit. At present, Disney is making a live version of Lady and the Tramp. According to the actor Thomas Mann, the film will be very "real", not only real people, but even dogs are real dogs. Andin order to get the best dog, Disney is looking for dogs that have not been fully domesticated, and they are only trained 3 months before the start of the shoot. But it is still uncertain how the dog will handle in the later stages, and how to make them "speak". Lady and the Tramp released in 1955, it is Disney's first wide-screen cartoon, in which two dogs eat spaghetti and kiss, this scene also as a screen classic. The film was directed by Charlie Bing, and "Women", Tessa Thompson, Justin Selkox, and Thomas Mann, are participating in the dubbing and are currently in production.
---
Recommended reading
---
How to render large scenes with Redshift in Cinema 4D
2019-10-15
---
Arnold\ V-Ray\ Octane\ Conora\ RedShift, Which Renderer Is The Best?
2019-04-15
---
How to Render High-quality Images in Blender
2020-03-09
---
How the Redshift Proxy Renders the Subdivision
2018-12-28
---
China Film Administration Release New License Logo
2019-01-09
---
Maya 2018 Arnold's Method of Making Motion Vector Blur in AOV Channel
2018-12-26
---
Corona Renderer Learning - Denoising
2019-05-15
---
Redshift for Cinema 4D Tutorial: Interior Design Rendering
2019-10-12
---
Partners