Linux's Place in The Film Industry
2014-10-21
3D Rendering | Online Render Farm | Linux
—Authored by Shaun Swanson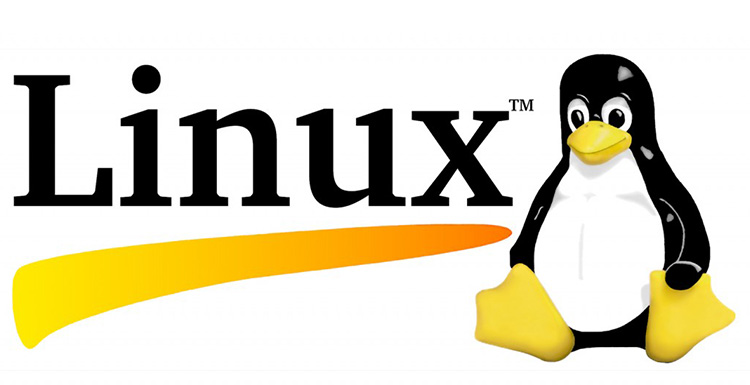 In 1991, a student named Linus Torvalds began developing a new operating system as a hobby. That hobby, which would later be called Linux, forever changed the world of computers. Since Linux is open source, anyone can license it for free and modify the source code to their liking. This has made Linux one of the most popular operating systems in the world.
Linux is everywhere. The web server maintaining this page is very likely Linux based. You may have a version of Linux in your pocket right now. Google's Android operating system is a modified version of Linux. Several world governments use Linux extensively for day to day operations. And, many would be surprised to learn that Linux has become the standard for major FX studios.
In the early 90s, Hollywood studios relied on SGI and its Irix operating system to run animation and FX software. At the time, Irix was one of the best systems available for handling intense graphics. But a change was about to sweep through the computer industry. Windows began to dominate the business world, and Intel began making powerful chips at a lower price point. These market forces made expensive SGI systems hard to justify.
When studios began looking for a system to replace Irix, Windows wasn't an option due to its architecture. The proprietary software in place at many studios was written for Irix. Since Irix and Linux were both Unix based, porting that software to Linux was easier than porting to Windows. Render farms were the first to be converted. In 1996, Digital Domain was the first production studio to render a major motion picture on a Linux farm with Titanic. DreamWorks, ILM, Pixar and others quickly followed. Workstations were next for Linux once artists realized the performance boost in the new operating system. Under pressure from studios, commercial software vendors got on board and started releasing Linux compatible versions. Maya, Houdini, Softimage and other popular 3D applications quickly became available for Linux.
By the early 2000s, most major studios were dominated by Linux. While Windows and Mac environments are still used for television and small independent films, practically all blockbuster movies are now rendered on Linux farms.
Linux has many advantages for render farms. The obvious benefits are cost and customization. Since Linux is free to license, startup costs are greatly reduced compared to commercial systems. And, since Linux is open source, completely customized versions of the operating system are possible.
There are other advantages. Linux machines can multitask well and are easy to network. But the single greatest advantage is stability. Unlike other operating systems, Linux doesn't slow down over time. It is common for Linux machines to run for months, yes months, without needing a reboot.
With all these advantages, it's surprising to learn many online render farms still haven't embraced Linux. While a handful of farms like Rebus, Rendersolve and Rayvision support Linux, Windows is still the most common environment for cloud rendering services.
It's not likely anything will replace Linux's role in the film industry soon. Studios are heavily invested in Linux with millions of lines of custom code. While anything is possible, it would take another industry change akin to the PC revolution to shake Linux from its place in Hollywood.
The story of Linux is almost like a Hollywood movie itself. It shows us that anything is possible. It's hard to believe that a simple student project forever changed the world of computers and became the backbone of the film industry.
About: The author, Shaun Swanson, has fifteen years of experience in 3D rendering and graphic design. He has used several software packages and has a very broad knowledge of digital art ranging from entertainment to product design.
If you want to know more about 3D Rendering, Follow us on Facebook,Linkedin.
Recommended reading
---
How to render large scenes with Redshift in Cinema 4D
2019-10-15
---
Arnold\ V-Ray\ Octane\ Conora\ RedShift, Which Renderer Is The Best?
2019-04-15
---
How to Render High-quality Images in Blender
2020-03-09
---
How the Redshift Proxy Renders the Subdivision
2018-12-28
---
China Film Administration Release New License Logo
2019-01-09
---
Maya 2018 Arnold's Method of Making Motion Vector Blur in AOV Channel
2018-12-26
---
Corona Renderer Learning - Denoising
2019-05-15
---
Redshift for Cinema 4D Tutorial: Interior Design Rendering
2019-10-12
---
Partners
Previous: SC Chair on Why HPC Matters
Next: Is Building Your Own Render Farm The Best Option?
Interested
What is Rendering? How to Accelerate the Rendering Speed?
In order for 3D projects to be displayed visually at all, they have to be rendered. Although this process is done by computer processors, this work step is very time-consuming due to the enormous computing power. But what exactly happens when rendering? To put it simply: A finished single image or an entire scene from moving images is calculated pixel by pixel from the raw data of a 3D model previously created in a corresponding program. In the case of moving images, one must also note that one second of the finished scene consists of several "frames". For a movie, for example, that's 24 frames per second. And when rendering, each individual frame is calculated as a single image. The duration of the calculation of these frames are depending very much on the quality and the level of detail of the project, but above all on the set lighting conditions and the corresponding surface reflections, the given perspective and of course any errors that may be contained. In the end, the calculations are extremely complex and result from the previous work steps such as modeling, texturing, shading, lighting and animation. And so rendering is also the last big step in the implementation of a 3D project. 600 Years of rendering time for a character from "The Load of the Rings"? To give you an idea of what that means in practice: In the 2003 Oscar for the best visual effects film "The Lord of the Rings: The Two Towers", the character "Treebeard" - an animated tree creature - was in the long version can be seen for 13:45 minutes. This means that a total of 19,800 frames (i.e. single images) had to be rendered. In this figure, the calculation of a single frame took about 48 hours, which in turn means a total of 950,400 calculation hours for all frames together. That would be the equivalent of 39,600 days or over 600 years for a single computer processor. No wonder, then, that the executing VFX studio Weta Digital increased the already enormous technical equipment of around 2,250 processor cores by another 500 while production was still running. In the end, with this concentrated computing power, rendering "Treebeard" alone should have taken about 14 days. But the long version of the film lasts almost four hours and consists of a lot of animated content. It's hard to imagine how long it must have taken to render the entire movie. And mind you, this does not even include the artistic work, only the calculation is finished images. 60 Million rendering hours for the Disney film "Frozen" But whoever thinks that rendering will be accelerated by technological developments is only partially correct. Because the developing technological possibilities naturally also improve the quality of the projects. The production team of the world-famous Disney animation film "Frozen" from 2013 cope with a total of 60 million rendering hours. And although the Walt Disney Animation Studios had increased the number of processor cores from 5,300 to 30,000 within two years and thus had one of the world's largest data centres, rendering the entire film still took over 83 days with all the computing power 24 hours without a break. But Disney doesn't just work on one project, so it probably took longer. And another small comparison: Incidentally, a single supercomputer from this time would have taken more than 900 years to render the film ... These are of course examples from professional productions with the highest standards. And of course, for you and your studio, how to accelerate the rendering speed? The best cloud rendering service provider, Fox Renderfarm with enormous computing power worth choosing. Fox Renderfarm was founded in 2011 and is now the largest provider in this area in Asia. In a so-called "[render farm]( "render farm")", many physical servers and thus computer processors are combined to form a gigantic "supercomputer". At Fox Renderfarm, for example, there are currently over 20,000 physical servers that are currently used for rendering by over 1.5 million end-users from over 50 countries. In total, Fox Renderfarm "renders" 1 petabyte of finished graphics results per month for its customers, which corresponds to one million gigabytes. Join and try $25 free trial now! What is cloud rendering? What is cloud-based rendering?
Anima Render Farm Services, Welcome to Fox Renderfarm
We are so happy to announce that Fox Renderfarm Supports anima® Now! anima® is the 3d people animation application developed specifically for architects and designers, ideal for creating amazing 3d animated people quickly and easily! With anima®, the native plugins for 3ds Max, Maya, Cinema 4D and UE4, you can easily add 3D people and crowds with facial gestures and clothing movements to your CG scenes! As the authorized render farm of anima®, Fox Renderfarm supports the most popular 3D software, renderers and plugins all over the world, including 3ds Max, Maya, Cinema 4D, Blender, V-Ray, Redshift, etc. With enormous computing power, Fox Renderfarm will continue to provide customers with a faster, safer, cheaper, smarter, and easier cloud rendering service, helping CG artists realize their dreams.
FGT Art 2021 January Winner Announced
Let us introduce you to the first FGT Art of the Month 2021: Eternity (一笑一尘缘,一念一清静。)! This amazing artwork, Eternity (一笑一尘缘,一念一清静。), is created by our friend Kay John Yim, an excellent Chartered Architect based in London. The artwork also has a beautiful caption: To see a World in a Grain of Sand And a Heaven in a Wild Flower, Hold Infinity in the palm of your hand And Eternity in an hour. Who's our next FGT Art winner? Shine your talent and win great prizes! Hit the link and know more