Interview with MAXON About the Cooperation with Fox Renderfarm
2018-04-03
MAXON | Cinema 4D | C4D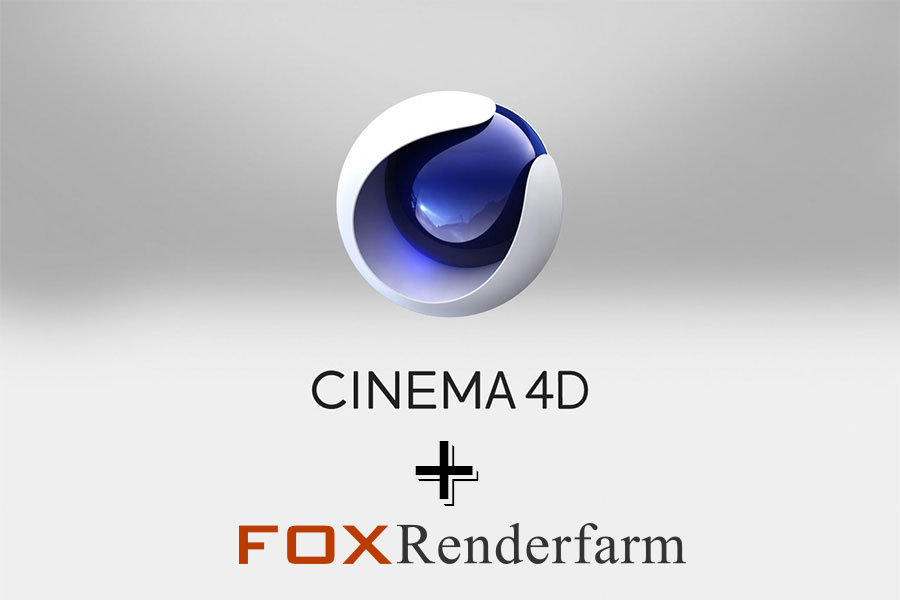 Fox Renderfarm is so glad to have the precious opportunity to have an interview with Friederike Bruckert from MAXON about their product Cinema 4D and how the cooperation could benefit both MAXON and Fox Renderfarm, please check the detail interview as below.
Fox Renderfarm: Hi, would you please give a brief introduction about Maxon and your product C4D?
MAXON: MAXON is a company founded more than 3 decades ago - and its flagship product is Cinema 4D - the professional 3D package for many user's needs. It is the ideal tool to create advanced 3D graphics and helps to create jaw-dropping results quickly and easily. Beginners as well as seasoned professionals are able to work fast and hassle-free in a demanding, fast-paced 3D production environment.
Fox Renderfarm: Compared with Autodesk's 3ds Max and Maya, what are the C4D's standout features and selling points?
MAXON: Cinema 4D's key benefit is it's ease of use - compared with other software packages, it has a very intuitive interface and is quickly to learn. Our training platform www.cineversity.com helps users to get up to speed really fast, it is possible to complete smaller projects already after a short week of training and practice. Furthermore, its workflow is procedural, smooth and speedy - our customers work several times faster on the same job than with competitve software packages and they love its integration with other third party applications like different render engines, many plugins - and especially the Adobe Creative Cloud products. Integration into existing pipelines with, for example, Adobe AfterEffects or Illustrator are an important selling point.
Another very important benefit for our customers is Cinema 4D's legendary reliability and its extremely friendly and helpful user community. Imagine you want to start with a new software and you are not so sure about how to handle your workflow - the community will assist and do their best to respond.
Fox Renderfarm: That's awesome. In an increasingly cloud-based era, in what ways does Maxon/C4D remain relevant to the everyday user?
MAXON: Our customer base ranges from small to medium and larger businesses - the every day user's requirements vary depending on project size and rendering needs - to comply with peaks and to better manage projects is certainly an important factor for MAXON customers - no matter if they are using permanent or short-term licenses. Also, to be able to adapt to changing project sizes and to remain flexible, to be able to expand the business without investing in more hardware are important benefits for today's competitive enterprises.
Fox Renderfarm: Would you please advise which industries are C4D most used in?
MAXON: Mostly in the motion graphics and 3D design industry (product design, industrial design). Cinema 4D is a very versatile tool, though, which is also used in advertising, visualization and architecture, movies/VFX and games as well.
Fox Renderfarm: What's your idea about our cooperation and how it can benefit both Maxon and Fox Renderfarm?
MAXON: It's great that big render farms use Cinema 4D - we are convinced that this will open up the market to acquiring more customers and to offer more options to users. MAXON has always greatly supported the plugin community and we'll continue to make sure that we collaborate with our third party partners in order to make sure that our product is compatible - which will ensure that a renderfarm is able to offer all the product range.
Fox Renderfarm: How about your thoughts about Fox Renderfarm's cloud rendering service?
MAXON: With Cinema 4D's availability in the Fox Renderfarm, our end customers have a lot of flexibility and lead time to focus on art, not technology and maintenance. This way the users can outsource the time-consuming and resource-heavy rendering jobs to the render farm - scalable to their needs.
Fox Renderfarm: Share with us regarding the C4D's product development strategy and promotion in the near future?
MAXON: Of course I can't disclose details - our general strategy is to keep the development pace: Releasing a very strong version each year and adapting it to the latest technologies on the market while ensuring the quality level our customers rely on. Of course, we will move forward and offer more functionality and flexibility to our customers to evolve and produce better end results in a shorter time frame. Efficiency and user experience are key and this is what our product should reflect - even if we enhance features they should remain easy to work with and ensure a smooth workflow. When it comes to promotion of the product, we focus on case studies and customer testimonials as this clearly helps to identify and win over new customers from the 2D design world.
Recommended reading
---
How to Render High-quality Images in Blender
2020-03-09
---
Top 9 Best And Free Blender Render Farms of 2023
2022-05-09
---
Revealing the Techniques Behind the Production of Jibaro "Love, Death & Robots", Which Took Two Years to Draw the Storyboard
2022-06-10
---
How to Render Large Scenes with Redshift in Cinema 4D
2019-10-15
---
Top 10 Free And Best Cloud Rendering Services in 2023
2022-06-24
---
Top 8 After Effects Render Farm Recommended of 2023
2022-07-07
---
How to Reduce Noise in Corona Renderer - Corona Denoising
2019-05-15
---
Why V-Ray Render is Black in SketchUp And How To Fix it?
2019-05-07
---
Partners
Previous: Interview with Ralf Sczepan: The Winner of CGTrader Space Competition
Next: SIGGRAPH Computer Animation Festival (CAF) Traveling Show Held for the First Time in China!