Fox Renderfarm Cooperates with WeeklyCGChallenge Now
2017-02-13
weeklycgchallenge
We are honorable to announce that Fox Renderfarm is cooperating with weeklycgchallenge.com and be one of the sponsors for this great event now.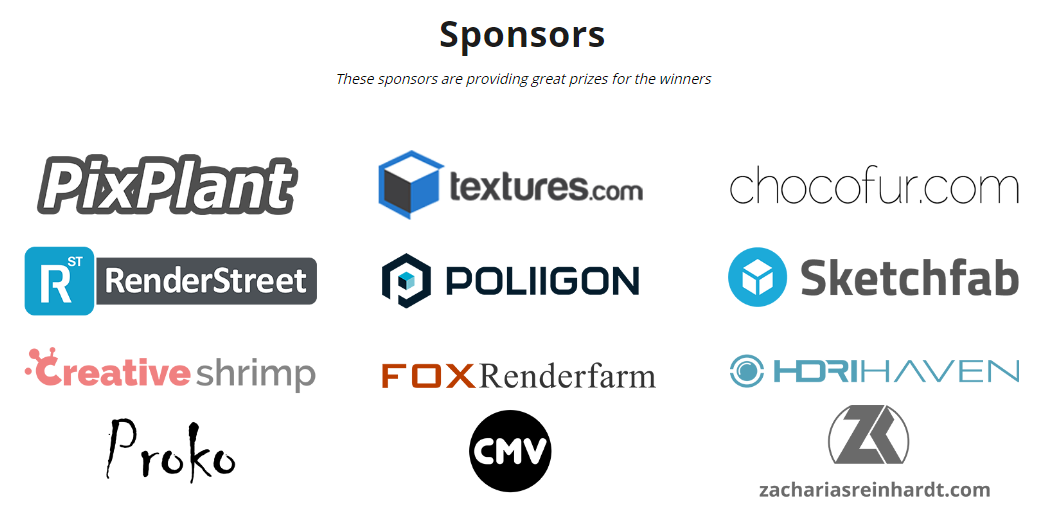 What is WeeklyCGChallenge?
WeeklyCGChallenge is an awesome event held every 2 weeks (revised lately because of the massive votes by weeklycgchallenge Facebook fans) with a specific topic, every CG artist can join it by submitting your own CG artwork (2D & 3D are both available) during this period. After submission, a jury will select the three best entries for every challenge.
Note: Traditional art is not allowed in this event.
What You Will Get from WeeklyCGChallenge?
First of all, there are a lot of different prizes you can choose, such as the Fox Renderfarm rendering credits, textures.com credits, 3d models etc., please check the full prizes here. Secondly, you will be one of the members in the Hall of Fame as the winner, this is a great honor for CG artists who did great in those competitions, your artwork would be viewed by many other CG artists and you would be known by them which makes you famous in this industry, it will definitely benefit both your skills and career. Thirdly, you could make a lot of friends there since many CG artists submit artwork and offer reasonable comments & criticize on WeeklyCGChallenge's Facebook group.
The Team Behind WeeklyCGChallenge
Zacharias Reinhardt is the man who founded weeklycgchallenge.com, he is an awesome 3d artist and also a Certified Blender Trainer. Along with another four talented 3d artists: Rico Cilliers, Cedric van der Kelen, Julien Kaspar and Lukas Walzer, they formed the jury team behind Weekly CG Challenge. And with the professional jury team, they could ensure the competition to be justice and fair.
OK, after learnt so many details about WeeklyCGChalleng and its advantages, it's your time to decide and join this great event, come on and win the amazing prizes now!
Recommended reading
---
How to Render High-quality Images in Blender
2020-03-09
---
Top 9 Best And Free Blender Render Farms of 2023
2022-05-09
---
Revealing the Techniques Behind the Production of Jibaro "Love, Death & Robots", Which Took Two Years to Draw the Storyboard
2022-06-10
---
How to Render Large Scenes with Redshift in Cinema 4D
2019-10-15
---
Top 10 Free And Best Cloud Rendering Services in 2023
2022-06-24
---
Top 8 After Effects Render Farm Recommended of 2023
2022-07-07
---
How to Reduce Noise in Corona Renderer - Corona Denoising
2019-05-15
---
Why V-Ray Render is Black in SketchUp And How To Fix it?
2019-05-07
---
Partners
Previous: CGVray Contest Sponsored by FoxRenderfarm Begins Now
Next: SIGGRAPH Asia 2016 | Biggies Gathered at FoxRenderfarm's Booth