Award Winning Filmmaker Julio Soto Releases New 3D Animated Feature Film \Deep\
2017-10-24
Deep | Julio Soto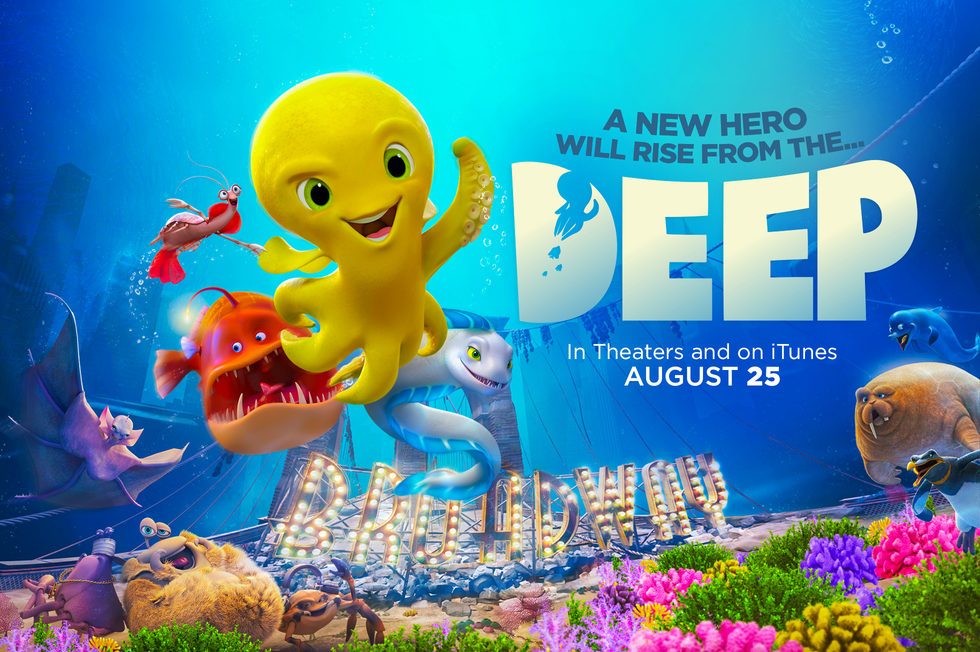 Directed by Julio Soto Gurpide, Fox Renderfarm is honored to provide cloud rendering service to "Deep" – a The Thinklab production, which has been sold worldwide with its recent release in North America, South Korea, Mexico & Russia that has gained a lot of popularity among the viewers. The film will also be released in Spain on 3rd November 2017.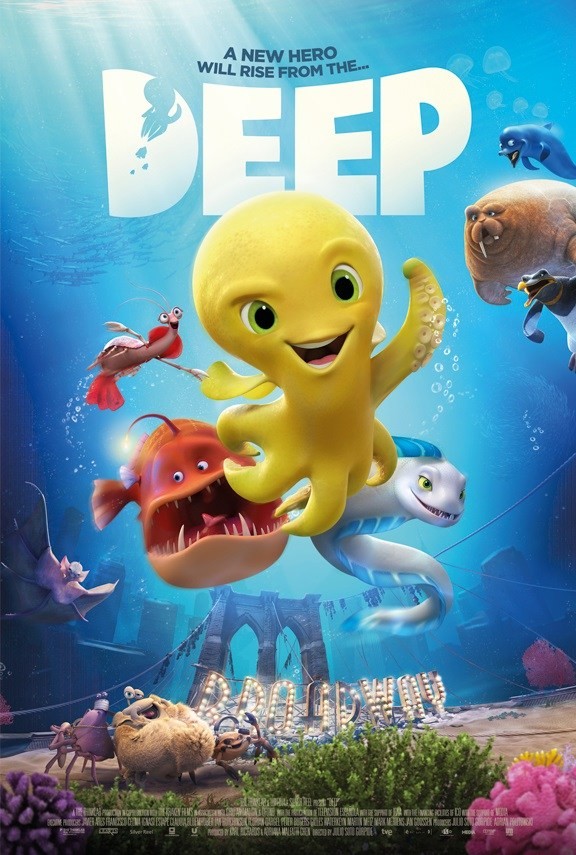 The film is set in the year 2100 when mankind has abandoned the earth a colony of extravagant creatures still thrives in the deepest abyss of the ocean. Deep, a cute "dumbo" octopus and his two unconditional friends: Evo, a nerdy and clumsy fish, and Alice, a neurotic deep-sea shrimp. When an accident destroys their home, the guardian of the abyss, The Kraken, will send Deep and his friends, together with Maura – a voracious moray ell, on a dangerous journey to find a new home.
Throughout their journey, they will travel to many interesting places, such as the submerged New York City, the Titanic, and the Arctic, facing strong enemies and an unprecedented deep sea battle. Will they be able to bring the oceans back to their former glory?
"Deep" director Julio Soto, was born in Spain and moved to New York City in 1988, where he where he began his career as a filmmaker. With over 18 years of directorial experience between the USA and Europe, he has worked on several films, documentaries, commercials, TV series and music videos. He is also one of the founders of the animation and life action production company The Thinklab. His films have also received several awards and presented at more than 100 world-class film festivals. His live action short film "Dissection of a Storm" qualified for the 84th Oscar Academy Awards. His latest work as a director, a 3D Animated Feature Film "Deep" will be released in Spain on 3rd November 2017. Julio has also sent us a small appraisal:
"During the production, we needed to fast render some stereo sequences of great complexity, with over 20 layers each. Fox Renderfarm provided the services for cloud rendering and offered great tools to render quickly, cost effectively and with great flexibility in order to fulfill the deadline and the quality that we needed for our film. The customer service was topnotch and there was always someone available 24/7. Something that, providing the time zone differences, was greatly appreciated. Overall it was a great experience."
Julio Soto, Deep´s Director, Writer
The film production The Thinklab – a company led by Adriana Malffati Chen – is a film production and digital services company based in Madrid, Spain specializing in creative film production and animation. The Thinklab has made a high appraisal on the cloud rendering service provided by Fox Renderfarm after the film was rendered successfully. Following the success of "Deep", The Thinklab is currently producing a high quality yet cost-effective 3D animated film for future release.
Although the current release is only in North America, Mexico, South Korea & Russia, "Deep" has received a lot of good reviews. The film's interesting scenes, lovely characters, adventurous rescue missions, the spirit of unity and cooperation are among the viewers' good critiques. The film is full of energy with true temperament, waiting for you to explore!

"Deep" has been released in North America, Mexico, South Korea & Russia, followed by Spain on 3rd November 2017. The current film producer is also actively cooperating with the Chinese film distribution company, look forward to an early date for screening on the Chinese screen!
Recommended reading
---
How to Render High-quality Images in Blender
2020-03-09
---
Top 9 Best And Free Blender Render Farms of 2023
2022-05-09
---
Revealing the Techniques Behind the Production of Jibaro "Love, Death & Robots", Which Took Two Years to Draw the Storyboard
2022-06-10
---
How to Render Large Scenes with Redshift in Cinema 4D
2019-10-15
---
Top 10 Free And Best Cloud Rendering Services in 2023
2022-06-24
---
Top 8 After Effects Render Farm Recommended of 2023
2022-07-07
---
How to Reduce Noise in Corona Renderer - Corona Denoising
2019-05-15
---
Why V-Ray Render is Black in SketchUp And How To Fix it?
2019-05-07
---
Partners
Previous: Horror Movie "Boar" Rendered by Fox Renderfarm to be Released Soon!
Next: Interview with Chris Buchal Regarding Glass Cage