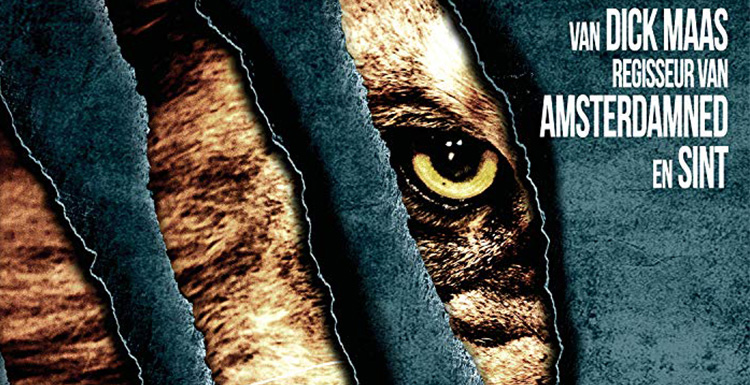 Prooi Exposure \City Behemoth\ Version Poster
Prooi, directed by Dick Maas, stars by Abbey Hoes, Mark Frost, Sophie van Winden, it is an adventure and action movie that will release on March 22, 2019, in China. Recently, the film released a poster of "City Behemoth", the mysterious murderous lion is full of blood and mouth, and will soon engulf the city.Film director Dick Maas has been working on the shooting and research of action suspense movies for many years. Prooi is the work he has worked hard in recent years. Prooi tells that in Amsterdam, the police found the body of a family that was cruelly killed. The police had no clue about the case. But the veterinarian Lizzie of the Amsterdam Zoo suspected that this should be a large lion through the wound. But initially Lizzie's speculation was not taken seriously by the police until more and more victims were killed in the same way, and there is no doubt that Amsterdam has become a hunting ground for predators. The police assigned the hunter Jack and Lizzie to hunt down the murderous lion, and Lizzie's boyfriend, a TV reporter, was also tracking the case. Lizzie was worried about the safety of her boyfriend in addition to tracing the whereabouts of the lion, and the lion was hungry at this time. Unbearable...In the "Urban Behemoth" version of the poster, the huge mysterious lion is almost two-thirds of the picture. It appeared in the back of the city of reinforced concrete, opened the blood basin, and seemed to immediately swallow the skyscrapers and urban people into the mouth. The dim tone of the whole picture and the giant fangs in the lion's mouth add to the danger, making people shudder. Below the poster, the police hunter wearing protective clothing had a complex and complex look with fear and firmness. He was nervous and dignified, holding a shotgun in one hand and clenching his fist in one hand, ready to fight with the bloodthirsty lion.However, in front of the mysterious lion, the hunter's body is too weak, and the two form a sharp contrast, which also reflects the horror of the violent lion. As for the final result of the confrontation between the lion and the hunter in the city, what is the final result? Announced in the film.
---
Recommended reading
---
How to Render High-quality Images in Blender
2020-03-09
---
How to Render Large Scenes with Redshift in Cinema 4D
2019-10-15
---
Arnold\ V-Ray\ Octane\ Conora\ RedShift, Which Is The Best 3D Renderer?
2019-04-15
---
Why V-Ray Render is Black in SketchUp And How To Fix it?
2019-05-07
---
How to Reduce Noise in Corona Renderer - Corona Denoising (2022 Updated)
2019-05-15
---
What is the difference between pre-rendering and real-time rendering?
2020-09-08
---
How the Redshift Proxy Renders the Subdivision
2018-12-28
---
Blender vs Maya vs Cinema 4D, Which One Is The Best 3D Software?
2020-01-16
---
Partners