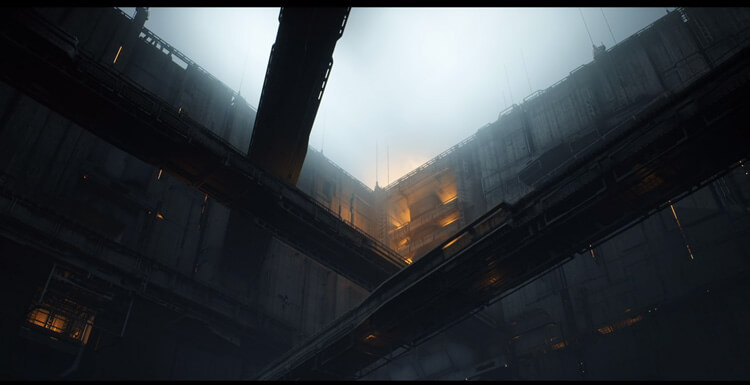 2019 GDC UE4 Real-Time Rendering Short Film: Rebirth
Recently, the Game Developers Conference was held in San Francisco at the Moscone Convention Center. Fox Renderfarm as a professional cloud rendering service provider and render farm, focus more on Unity's real-time technology, today share with you a short film Rebirth completed by UE4 in GDC, click on the video, let's enjoy this short film first. The short film of this photo street realism released by Quixel, directed by the CEO of Quixel, is based on the real-world scan data in the Megascans library, and is produced and rendered by Unreal Engine. Believe me, you see more than just a landscape map. The short film is an Icelandic scene similar to the science fiction style. The fast-moving future car travels across the volcanic belt and heads for a huge industrial building. WTH, is this film over? The end of the short film is very sudden. The people who read it are estimated to be thinking inside. Is this telling the story? We haven't seen enough yet? In order to make this project, Quixel spent more than a month searching more than 1,000 scans in Iceland. An animation team of 3D artists was produced and exported in Unreal Engine 4.21 at a 1:45 ratio of Unreal Scenes. They created a physical camera device that uses virtual reality technology to capture motion information in the Unreal Engine. At the end of the short film, we also saw that Houdini is also on the list of production software, but the official information on Houdini has not been published yet. Quixel has brought together many powerful artists in the production of Rebirth . For example, the former 3D art director of Blizzard Entertainment participated in conceptual art production. Two artists from Ember Lab, a well-known digital media studio, are also authors of the science fiction short film Dust . Responsible for the development of the narrative story of this short film. In the GDC UE4 real-time rendering short film Rebirth , I have to feel that the illusion is really powerful, don't worry about what the short film says, the technical display is higher than the movie description.
---
Have you ever thought about creating ArchViz in gaming engine Unreal Engine?
Have you ever thought about creating ArchViz in gaming engine Unreal Engine?Today, we bring you an interactive ArchViz work made by Jesús Gómez San Emeterio, nominee for the Interactive Category in CGarchitect.com 2019 Awards. In our talk with Jesús, he revealed how he finally made the immersive experience possible with months of "trials and errors" in UE.What's your view towards interactive ArchViz? Do you prefer still imagery or this novel form? Looking forward to your answers~Master Bedroom by Jesús Gómez San EmeterioFor full interview:Interview with Jesús Gómez San Emeterio, Interactive Design in UE Empowers ArchViz with More Possibility
---
Recommended reading
---
How to Render High-quality Images in Blender
2020-03-09
---
Top 9 Best And Free Blender Render Farms of 2023
2022-05-09
---
Revealing the Techniques Behind the Production of Jibaro "Love, Death & Robots", Which Took Two Years to Draw the Storyboard
2022-06-10
---
How to Render Large Scenes with Redshift in Cinema 4D
2019-10-15
---
Top 10 Free And Best Cloud Rendering Services in 2023
2022-06-24
---
Top 8 After Effects Render Farm Recommended of 2023
2022-07-07
---
How to Reduce Noise in Corona Renderer - Corona Denoising
2019-05-15
---
Why V-Ray Render is Black in SketchUp And How To Fix it?
2019-05-07
---
Partners