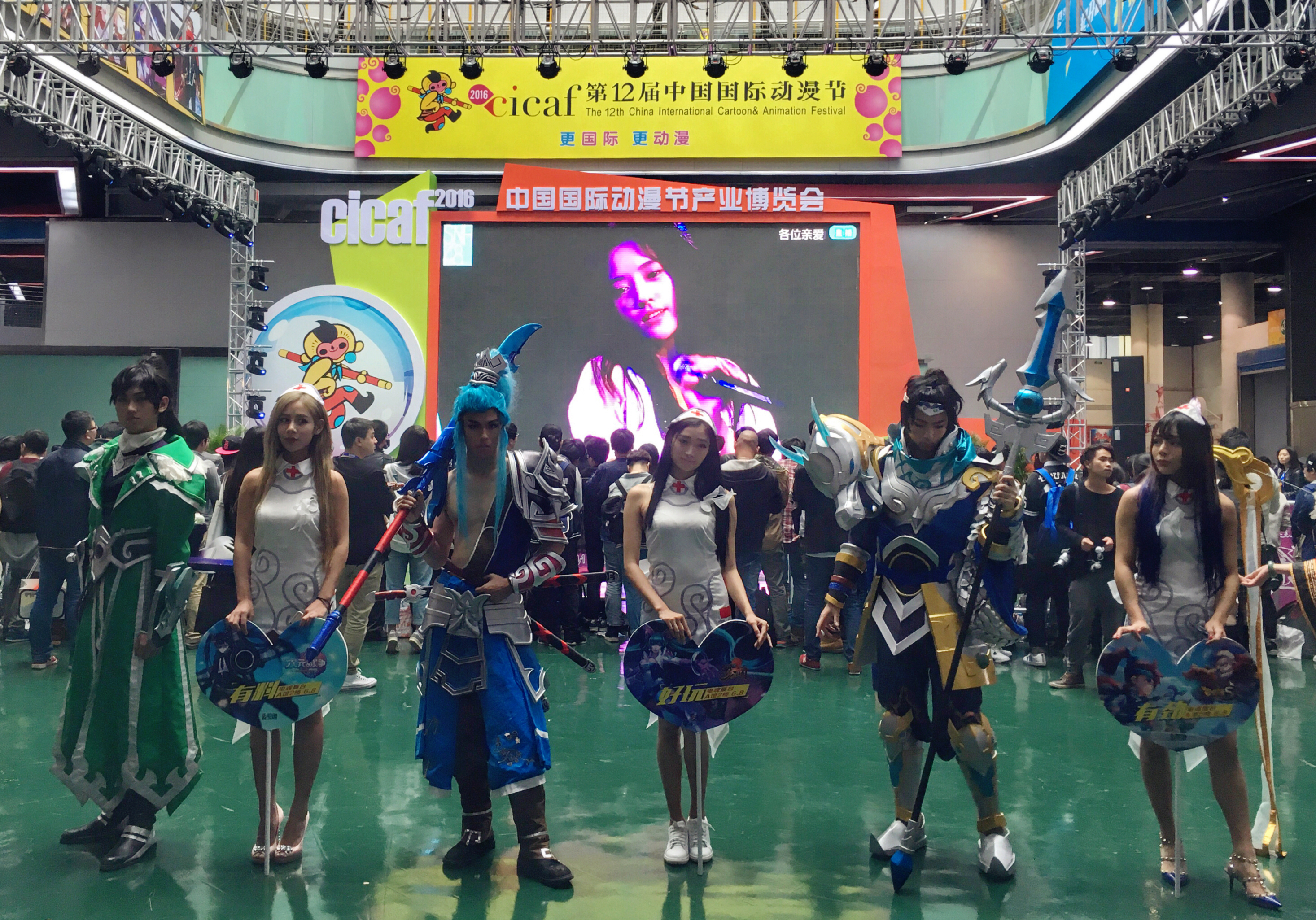 VR Game Rendered by RAYVISION Attracted Lots of Visitors in CICAF
It's Hangzhou's wonderful Cartoon & Animation season again. The 12th China International Cartoon & Animation Festival (CICAF) was held in Hangzhou Baimahu International Exhibition Center on April 27th, 2016. CICAF was held by the State Administration of Press, Publication, Radio, Film and Television (SAPPRFT) and People's Government of Zhejiang Province, and organized by Hangzhou Government, Zhejiang Administration of Press, Publication, Radio, Film and Television and Zhejiang Radio & TV Group. CICAF was the largest, the most popular and the widest influenced national-level cartoon & animation exhibition. As the only large-scale event before G20 Finance Ministers and Central Bank Governors Meeting, CICAF of this year became more international. It attracted more than 1500 companies from 80 countries and districts. As the leading brand of global cloud rendering industry, Fox Renderfarm made a significant contribution to animation, film, VFX, VR and other industries. This time, Fox Renderfarm exhibited at booth B2-024 to show the core values and achievements they brought to customers. At the meantime, Mili Pictures' STAR CORE VR game rendered by Fox Renderfarm attracted lots of visitors in CICAF. The VR game presented an amazing virtual world, you can deeply interact with real objects in the real world through motion capture, and enjoyed the wonderful experience between virtual world and real world.RAYVISION specializes in distributed computing and cloud computing services for cloud rendering in the entertainment industry and making a contribution to Chinese CG industry. Technology inspires art, Fox Renderfarm makes creative perfect.
---
Recommended reading
---
How to Render High-quality Images in Blender
2020-03-09
---
Top 9 Best And Free Blender Render Farms of 2023
2022-05-09
---
Revealing the Techniques Behind the Production of Jibaro "Love, Death & Robots", Which Took Two Years to Draw the Storyboard
2022-06-10
---
How to Render Large Scenes with Redshift in Cinema 4D
2019-10-15
---
Top 10 Free And Best Cloud Rendering Services in 2023
2022-06-24
---
Top 8 After Effects Render Farm Recommended of 2023
2022-07-07
---
How to Reduce Noise in Corona Renderer - Corona Denoising
2019-05-15
---
Arnold\ V-Ray\ Octane\ Conora\ RedShift, Which Is The Best 3D Renderer?
2019-04-15
---
Partners