Reboot Pirates of The Caribbean Series Because Depp Is Too Expensive?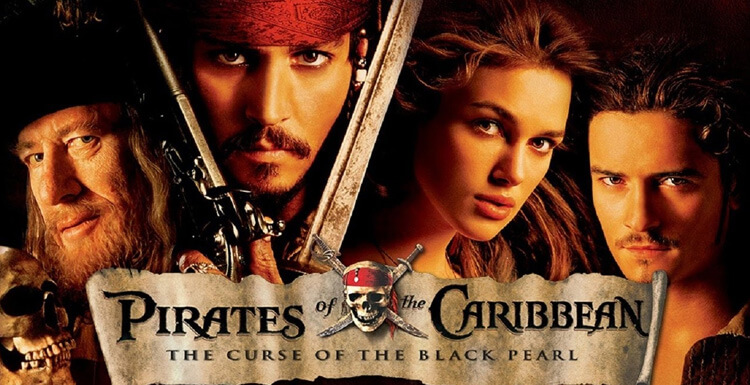 Reboot Pirates of the Caribbean series without Johnny Depp, in the eyes of many people, this is almost impossible. After all, Depp has always been the selling point of this series, rather than finding a newcomer to play Captain Jack. It's better to say that Johnny Depp... . But Disney seems to have confidence in this. In fact, there is a good reason for them to do so, that is, "money."
According to Forbes statistics, in the absence of Depp, every production of a Pirates of the Caribbean movie will save $90 million in budget. In order to make this payout more valuable, the writers have to focus more on Captain Jack, which is one of the reasons why the quality of the Pirates of the Caribbean series is not as good as before.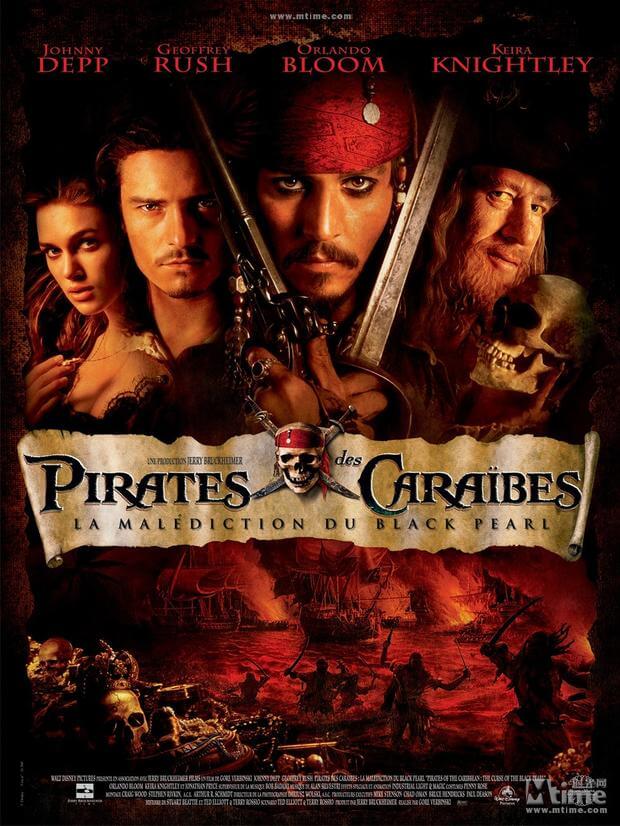 According to The Playlist, Pirates of the Caribbean 5: Dead Men Tell No Tales, although the global box office reached $800 million, but did not meet Disney's expectations. Depp's $90 million pay, plus 20 million, can shoot a Deadpool 2. At the same time, $90 million can also shoot three films of A Star is Born and two films of Bohemian Rhapsody.
Now think back to the first Pirates of the Caribbean: The Curse of the Black Pearl. At that time, Depp's play did not occupy a large proportion. The story of Orlando's blacksmith and Keira Knightley as Elizabeth's story line, is equally comparable. But because of Captain Jack's role, later sequels began to focus more and more on this character.
Deadpool's screenwriters Lutter Rees and Paul Wernick are preparing to reboot the script. For this arrangement, Sean Bailey, chairman of Disney's production department, said: "We want fresh energy, I love pirate movies, but we want to regroup, this is the task I gave them."
Recommended reading
---
How to Render High-quality Images in Blender
2020-03-09
---
Top 9 Best And Free Blender Render Farms of 2023
2022-05-09
---
Revealing the Techniques Behind the Production of Jibaro "Love, Death & Robots", Which Took Two Years to Draw the Storyboard
2022-06-10
---
How to Render Large Scenes with Redshift in Cinema 4D
2019-10-15
---
Top 10 Free And Best Cloud Rendering Services in 2023
2022-06-24
---
Top 8 After Effects Render Farm Recommended of 2023
2022-07-07
---
How to Reduce Noise in Corona Renderer - Corona Denoising
2019-05-15
---
Why V-Ray Render is Black in SketchUp And How To Fix it?
2019-05-07
---
Partners
Previous: Dragon Force: So Long, Ultraman Trailer Preview
Next: How To Train Your Dragon 3 Get A High Score For Its Visual Effect
Interested
Virtual Production:Past, Present, and Future (2)
As the leading cloud rendering services provider, Fox Renderfarm, continues to share with you the virtual production.- Virtual Production:Past, Present, and Future (1)") The Birth of Virtual ProductionFrom the perspective of time and popularity of the application, the application of TV should be earlier than that of movies.In 1978, Eugene L. proposed the concept of "Electronic Studio Setting", pointing out that future programming can be completed in an empty studio with only personnel and cameras, and the sets and props are automatically produced by electronic systems.!Virtual Production Past, Present, and FutureVirtual studio technology widely used by current mainstream TV mediaAfter 1992, virtual studio technology realized. As a new technology, the virtual studio became a hotspot in TV studio technology. At the IBC exhibition in 1994, the virtual studio technology debuted in various TV broadcasts. !Virtual Production Past, Present, and FutureVirtual background can be changed with the lens in the virtual studioThe Virtual Studio System (VSS) is a new TV program production system that has emerged in recent years with the rapid development of computer technology and chroma key.!Virtual Production Past, Present, and Future 1F1 program presents a demonstration effect through virtual scenes and props In the VSS, the position and scenes of the cinematography are transmitted to the virtual system in real-time. The green screen (or blue screen) is cleared by chroma key to replace the pre-made virtual three-dimensional space model. Then the host or actor of the picture emerges with the three-dimensional virtual scene into a new picture. Finally, the compositing video can be displayed on the TV in real-time.!Virtual Production Past, Present, and FutureUsing virtual studio technology for remote virtual dialogueActually, the virtual scene does not exist in reality, but the technology that seamlessly integrates with the real shot characters makes the virtual studio a reality.!Virtual Production Past, Present, and Future 12The world's first reality show using virtual productionNow please follow the best CPU&GPU render farm to our next part: Virtual Production:Past, Present, and Future (3)").
Hi, North America, Australia, New Zealand, Ne Zha is Coming
Ne Zha, China's Biggest-Ever Animated Movie, rendered by Fox Renderfarm, is coming to North America, Australia, and New Zealand. Ne Zha will meet the audience in North America on August 29th with its IMAX 3D version, and will fully release on September 6th. And he will also be showing on screens in Australia and New Zealand from August 23rd and 29th respectively. Ne Zha says: If the destiny is unfair, then I am the destiny. Let's see what his 'destiny' will be like in North America, Australia, and New Zealand! !Ne Zha 3 !Ne Zha 2 !Ne Zha 4Ne Zha(2019), is about a young boy, Ne Zha, is birthed from a heavenly pearl by the Primeval Lord of Heaven. Born with unique powers, Ne Zha finds himself as an outcast who is hated and feared. Destined by prophecy to bring destruction to the world, the young boy must choose between good and evil in order to break the shackles of fate and become the hero.Here is the official trailer,On August 22, 2019, Ne Zha ranked as the NO. 3 at the China box office, 27days after release in China, the film has reached more than 4.24 billion yuan at the box office (over US $601 million), surpassing Avengers: Endgame, listed NO.3 at China box office, and the NO.1 animated film! The current top 3 box office smashes in China: Wolf Warriors 2, The Wandering Earth and Ne Zha, are all rendered by Fox Renderfarm. !NE ZHA's China Box Office We are delighted and honored to provide effective and quality cloud rendering service to help studios around the world to concentrate on the creativity to create beautiful visuals for the world to embrace!
The Teaser Trailer for Forgotten Bloodlines: Agate Is Out
The teaser trailer for *Forgotten Bloodlines: Agate* is out, which is rendered with the best blender cloud rendering services provider, Fox Renderfarm! It's a realistic CG documentary film, directed by Max Bellomio, focusing on prehistoric creatures of the Agate Fossil Beds in the Miocene, narrated by the wonderful Nigelmarven, coming in 2022. The stars of the film are Daeodon and Moropus. Over the course of the story, we see them grow and struggle over multiple years in a changing environment, in a time when the forests of the Oligocene are shifting to extensive prairies in North America in the early Miocene. The film is roughly 40 minutes long and will be animated almost entirely in Blender, with some real footage used throughout to enhance the realism.