Houdini 17.5, The Latest Version Coming Soon
2019-03-14
houdini render farm | Fox Renderfarm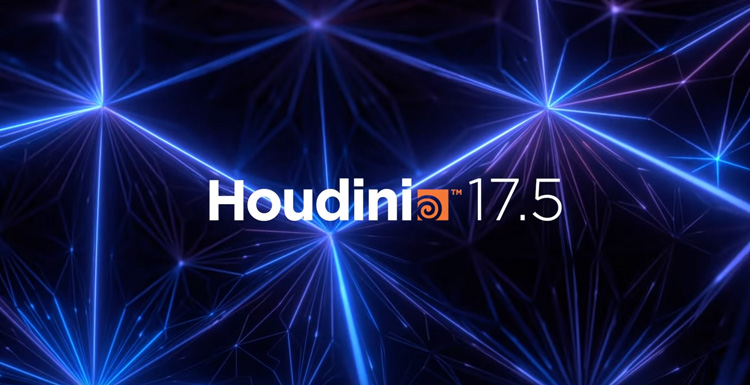 The SideFX team launched a new version of Houdini 17.5 in Montreal, Canada. Houdini 17.5 is an important release that includes many key features. The H17.5 version code is PDG (Procedural Dependency Graph). This new technology is available in the upcoming Houdini 17.5 as a new Houdini operational context (called TOPs, Task Operator) and a standalone application called PilotPDG. Whether you're a movie VFX artist, a game developer or a business studio, Houdini 17.5 brings you new enhancements to meet your most demanding production needs. In addition, Houdini 17.5 has a variety of feature enhancements that you can learn about H17.5 new feature videos and release demo videos.
In addition, there are many other improvements in 17.5, including a large upgrade of the view display (GPU accelerated real-time display Volume/Fireworks, standard material preview view and rendering height consistent), and special effects simulation part upgrade (drawing directly in view) RBD constraints, Vellum support different points for each Friction, etc.), upgrade of the modeling part (Measure measurement node 2.0, Terrarian terrain Erosion function speed increase of 70%, terrain support Alpha Cutouts / floating islands become extremely simple Wait).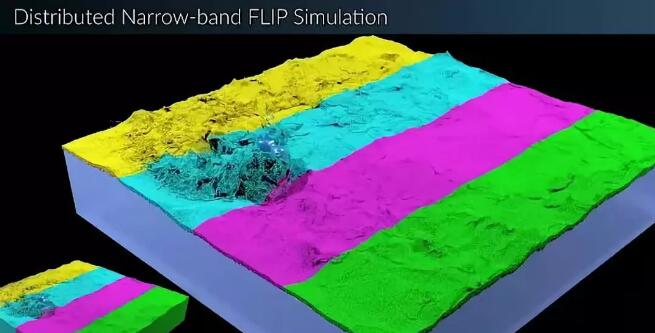 Vellum also acquired a new "fiber" constraint that functions like an internal bracket in an object, determining how it deforms. The orientation of the fibers can be manually adjusted using a modified version of Houdini's existing hair grooming toolset. Other changes to the simulation toolset include a new set of interactive RBD constraints that allow users to manipulate dynamic simulations directly in the viewport without having to edit parameter values.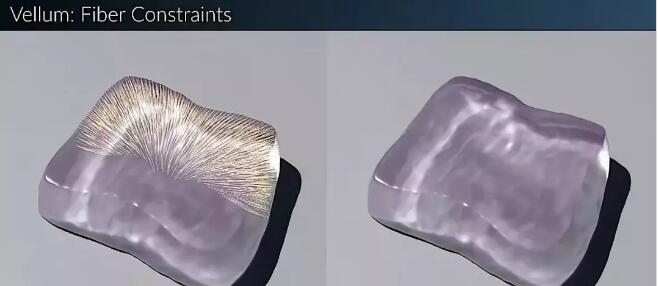 New gpu-based smoke shader, improved Principled shader
Houdini 17.5 also improved the display of volume effects in the window. The update introduces a new gpu-accelerated smoke shader that is "three times faster" than the previous shading system when using regional light sources. The new shader should also provide a more accurate preview of the interaction between scene lighting and smoke, including support for shadows and spotlights.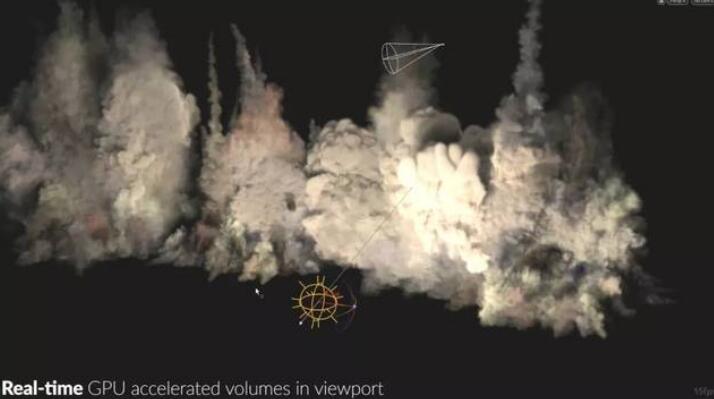 Workflow: Override key SOPS, new multi-output display options
Workflow changes include "rewriting" of Measure SOP, adding options for calculating surface curvature and gradient as well as area or volume. Values can be visually displayed through viewport color coding, including built-in histogram display.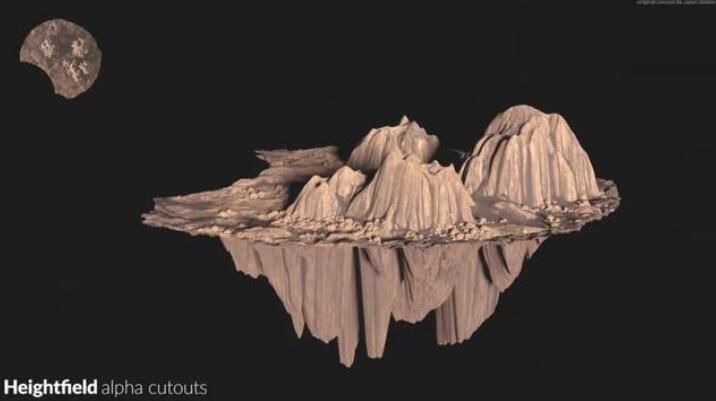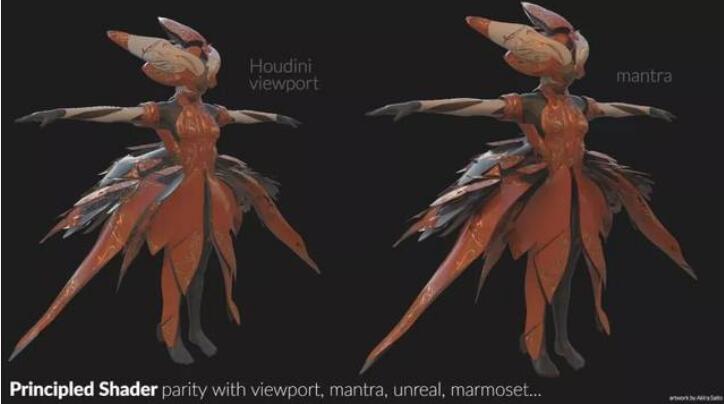 Below is the conference video.
Recommended reading
---
How to Render High-quality Images in Blender
2020-03-09
---
Top 9 Best And Free Blender Render Farms of 2023
2022-05-09
---
Revealing the Techniques Behind the Production of Jibaro "Love, Death & Robots", Which Took Two Years to Draw the Storyboard
2022-06-10
---
How to Render Large Scenes with Redshift in Cinema 4D
2019-10-15
---
Top 10 Free And Best Cloud Rendering Services in 2023
2022-06-24
---
Top 8 After Effects Render Farm Recommended of 2023
2022-07-07
---
How to Reduce Noise in Corona Renderer - Corona Denoising
2019-05-15
---
Why V-Ray Render is Black in SketchUp And How To Fix it?
2019-05-07
---
Partners
Previous: The Guide of V-Ray Rendering Manual Model (2)
Next: The Guide of V-Ray Rendering Manual Model (1)
Interested
Making A Robots of League of Legends with Maya and Houdini
The idea of this robot comes from the game League of Legends, using software such as Maya, ZBrush, Substance Painter, Houdini. 1.ReferenceI had the idea of making this robot after I saw a reference picture as below.!Making A Robots of League of Legends with Maya and Houdini-1 2.MayaI made the approximate shape of the model in Maya, especially the part of the body structure. Although there is no detail, I try to construct the model.!Making A Robots of League of Legends with Maya and Houdini-2Now importing ZBrush adjustments, this production process does not use ZBrush's hard surface, but adjusts the large structure of the large model inside, without adding detail adjustments.!Making A Robots of League of Legends with Maya and Houdini-3After ZBrush was adjusted, it was imported into Maya again, mainly to adjust the details of the model again. In particular, the parts of these edge details need to be adjusted to the position of the wire.!Making A Robots of League of Legends with Maya and Houdini-4 3.UVUV production is very simple, I used the unfold automatic expansion of the UV function, it is very useful in terms of UV extension.!Making A Robots of League of Legends with Maya and Houdini-5 4.Substance PainterAfter splitting the UV, make a material using Substance Painter. The material of the Apple robot is very simple, mostly metal and luminescent materials. I made a texture using the basic material of Substance Painter.!Making A Robots of League of Legends with Maya and Houdini-6 5.PoseExporting textures in Maya textures, I made simple settings, Skinning, and Paint Skin Weights in Maya. Because you don't need to do role dynamics, the above steps are as simple as you can.!Making A Robots of League of Legends with Maya and Houdini-7 6.RenderingAfter the model is finished, I chose to use Houdini for rendering. The material of Houdini is very similar to the PBR material of Substance Painter.Instead of using the Houdini default lighting material, I used light in lighting and created an environment map. Mantra is used for realistic rendering.!Making A Robots of League of Legends with Maya and Houdini-8The material of the robot's light-emitting part uses the glow node that Houdini comes with, but slowly adjust to the desired effect.!Making A Robots of League of Legends with Maya and Houdini-9The final rendering.!Making A Robots of League of Legends with Maya and Houdini-0