How Does Maya Bring Arnold To Render Transparent Textures?
2019-05-09 14:58:02
Maya render farm | Arnold render farm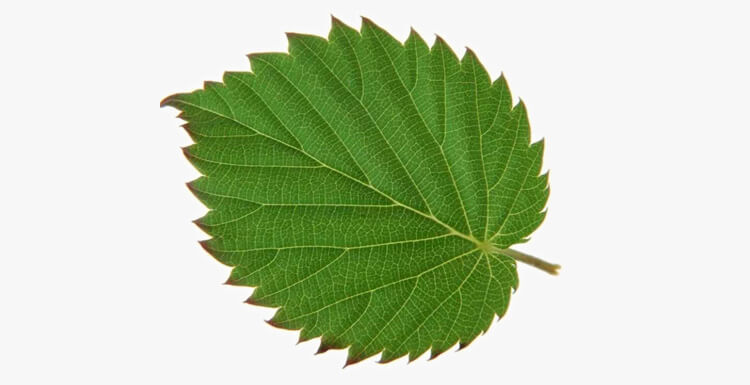 In the maya production scene, it is more common to use transparent maps, such as leaves, generally do not specifically engrave the leaf model when making the leaf model, but through the texture, a patch can be saved. Model engraving time, because making in large scenes is very time consuming, and small places such as leaves do not take too much time to process.
1. Create a patch in the scene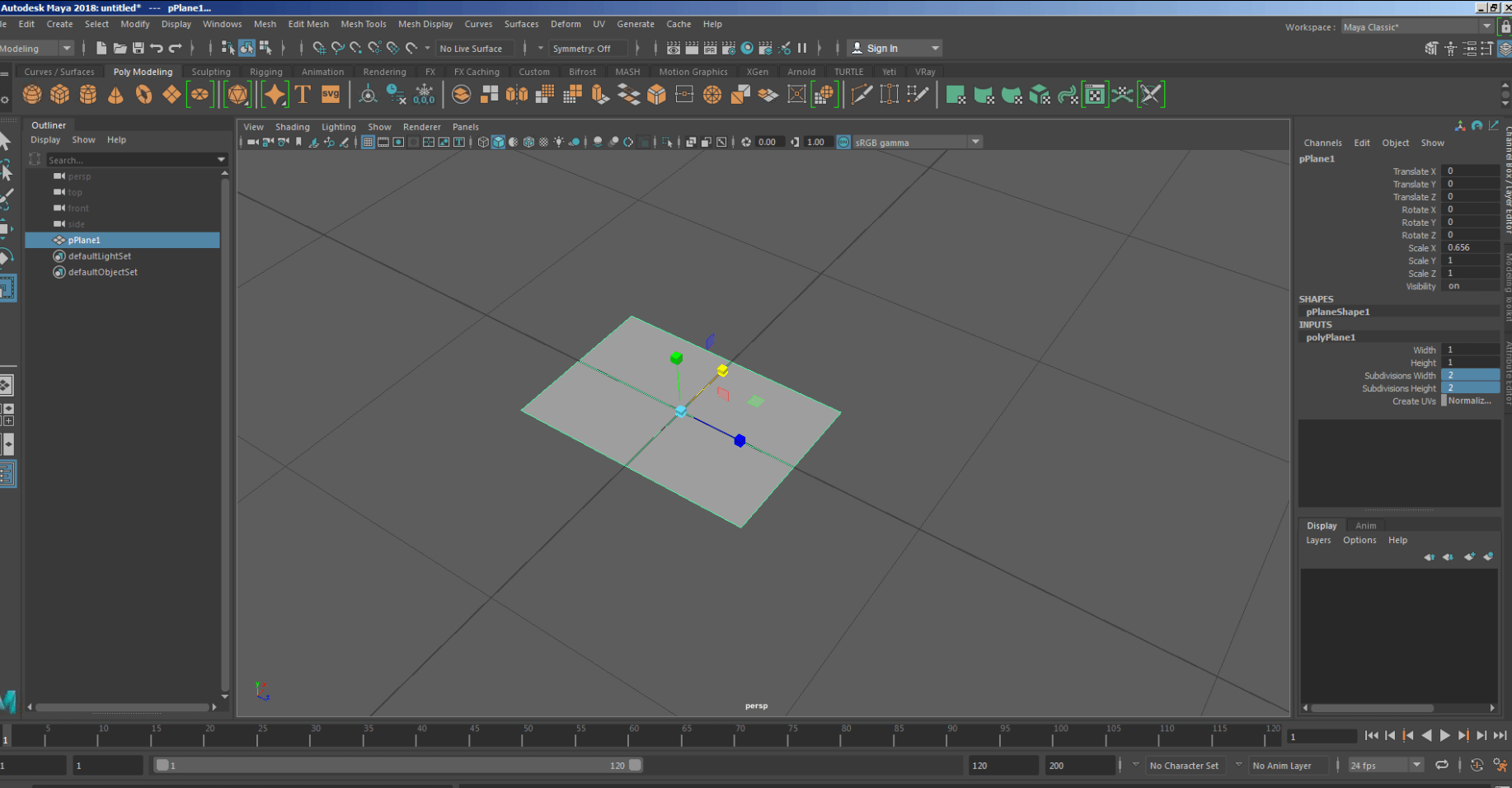 Create a camera and lights, then we directly render with arnold in a gray patch.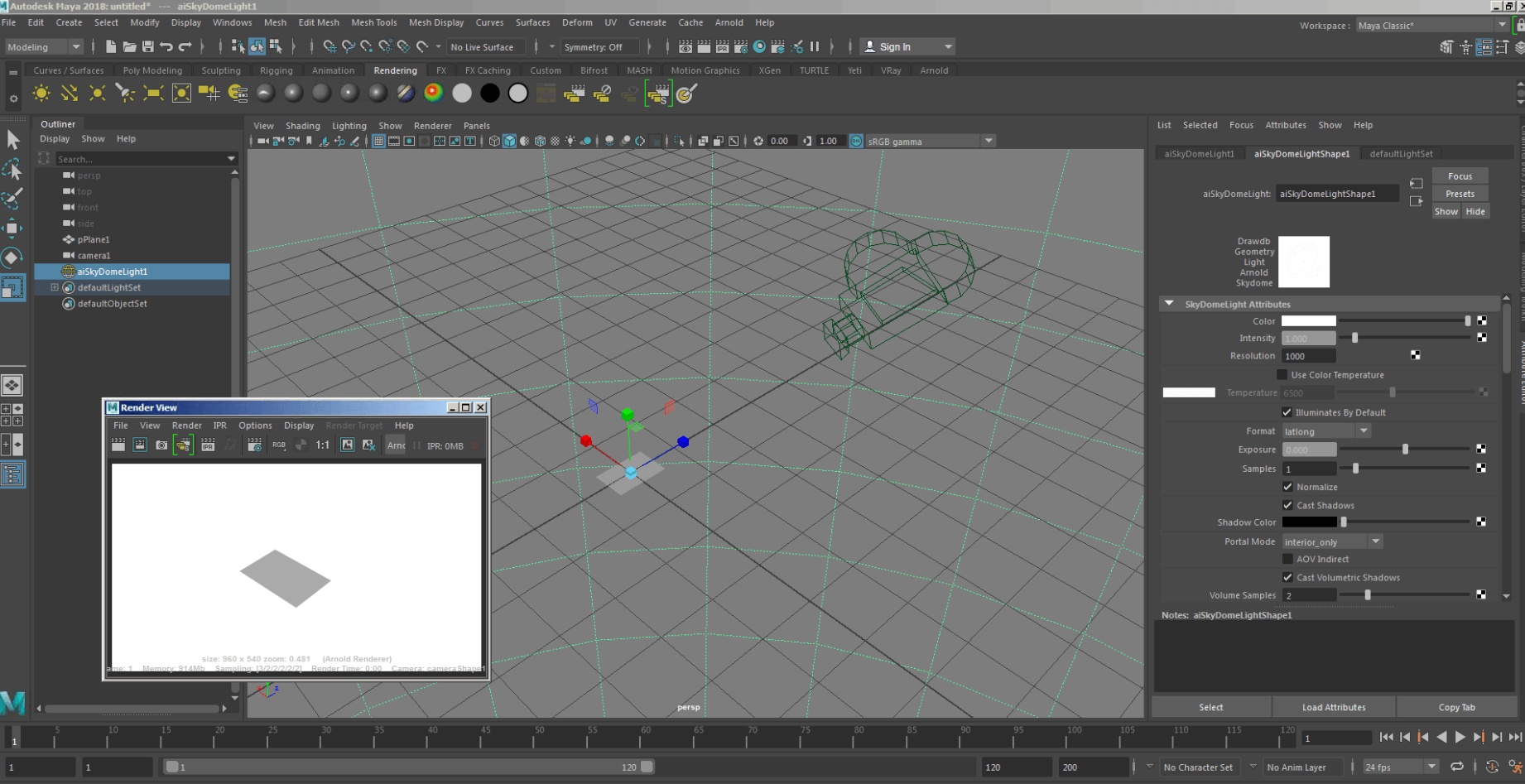 We went to find a texture of the leaves, down from the Internet, there is no alpha, we posted to try, we create an aiStandardSurface1 shader ball.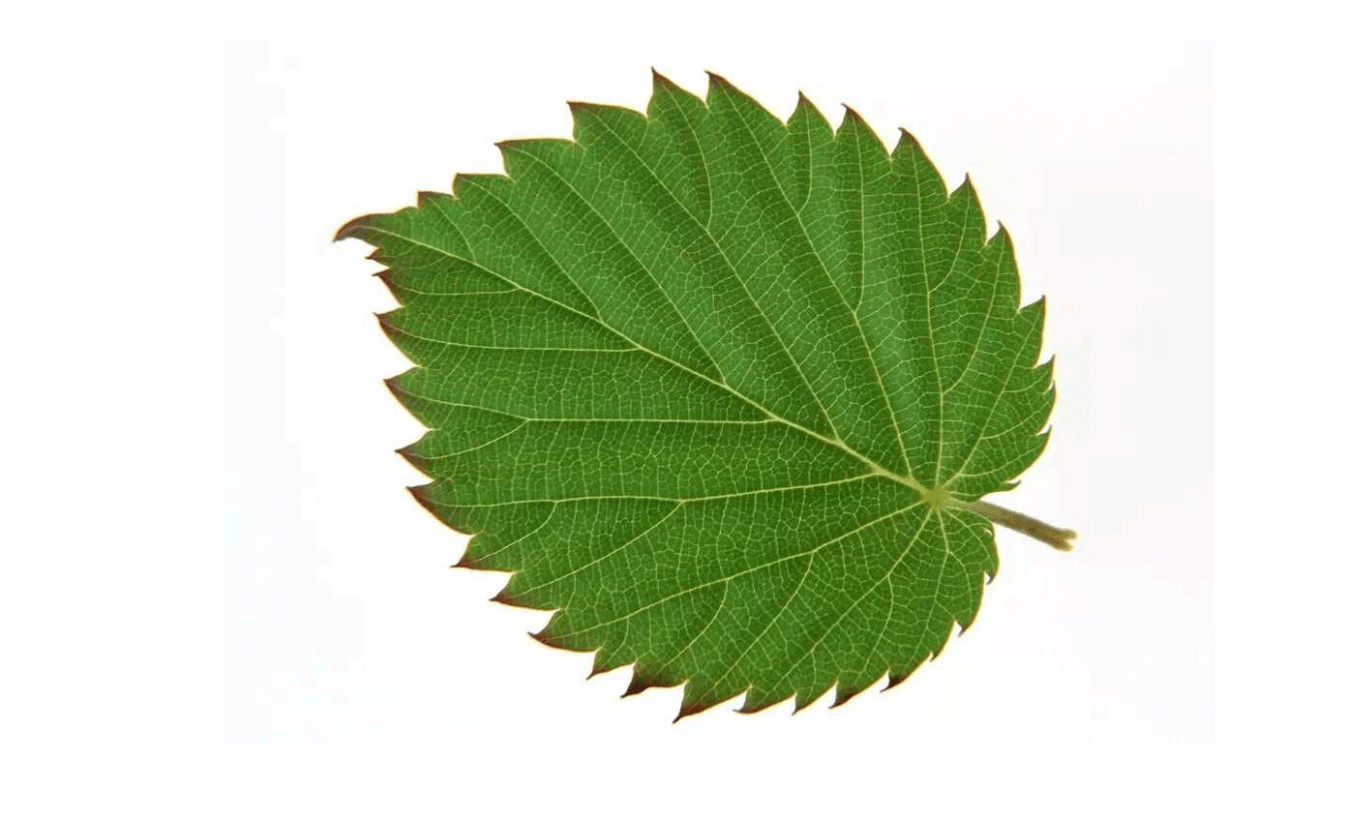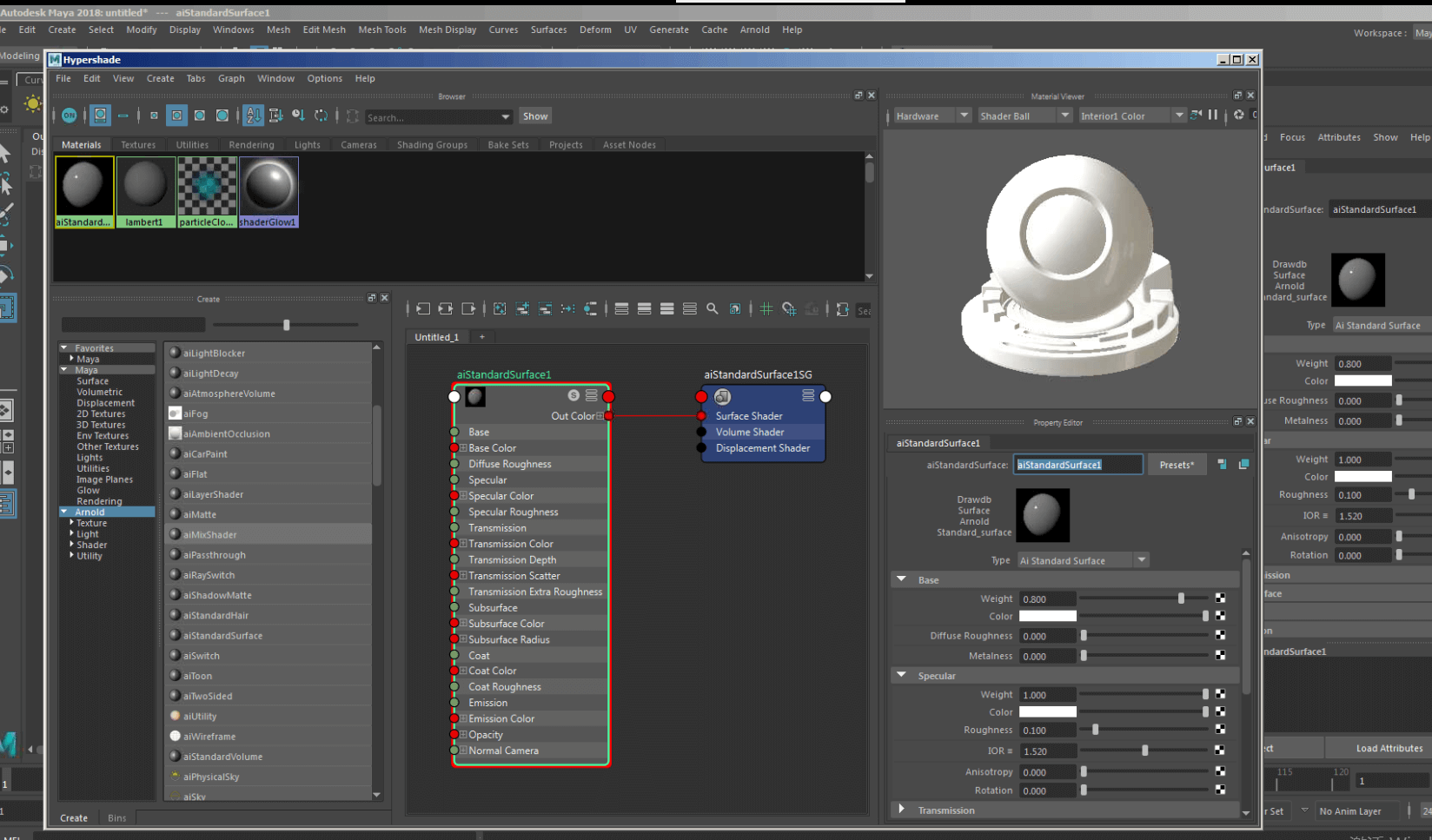 We put our leaf texcure on the color and give this shader to our face.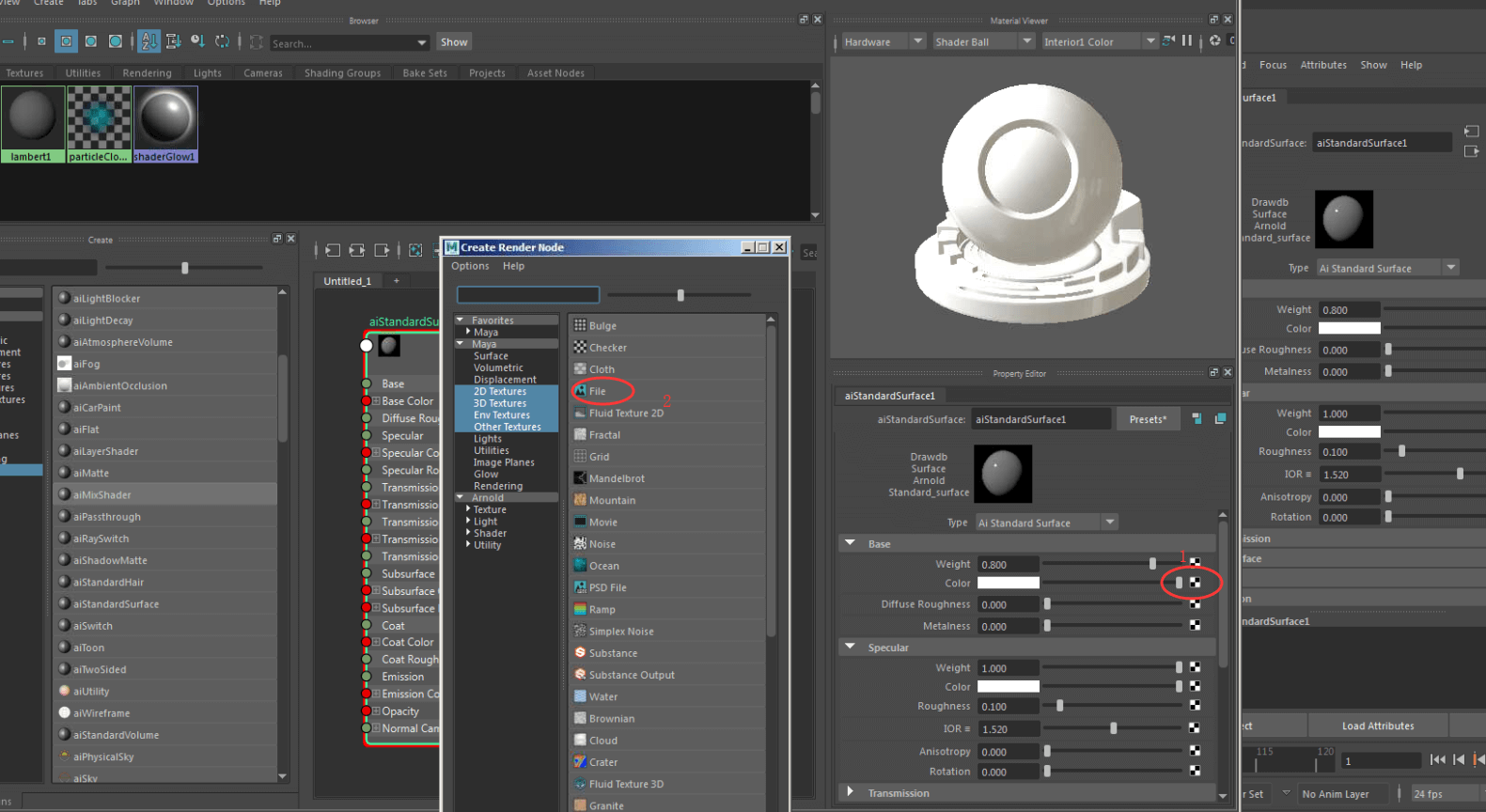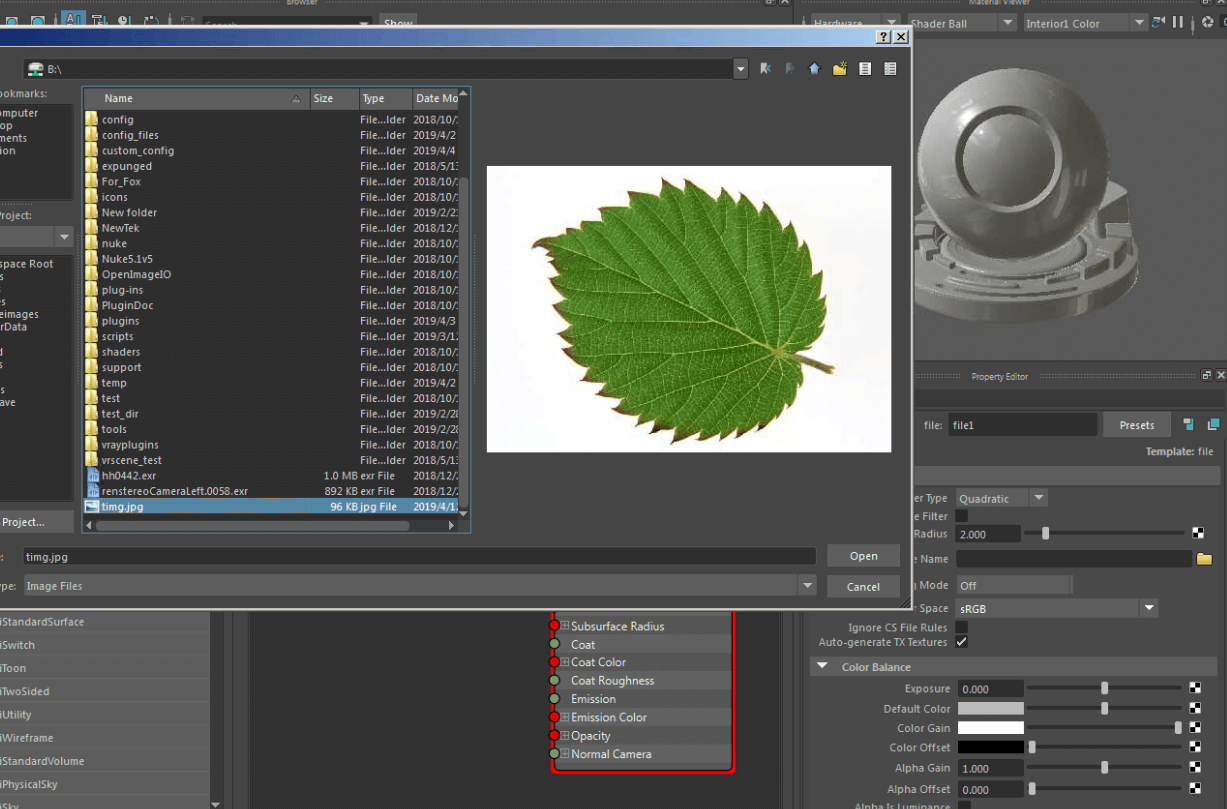 Now, rendering work as below, we put a thing under the patch to facilitate observation.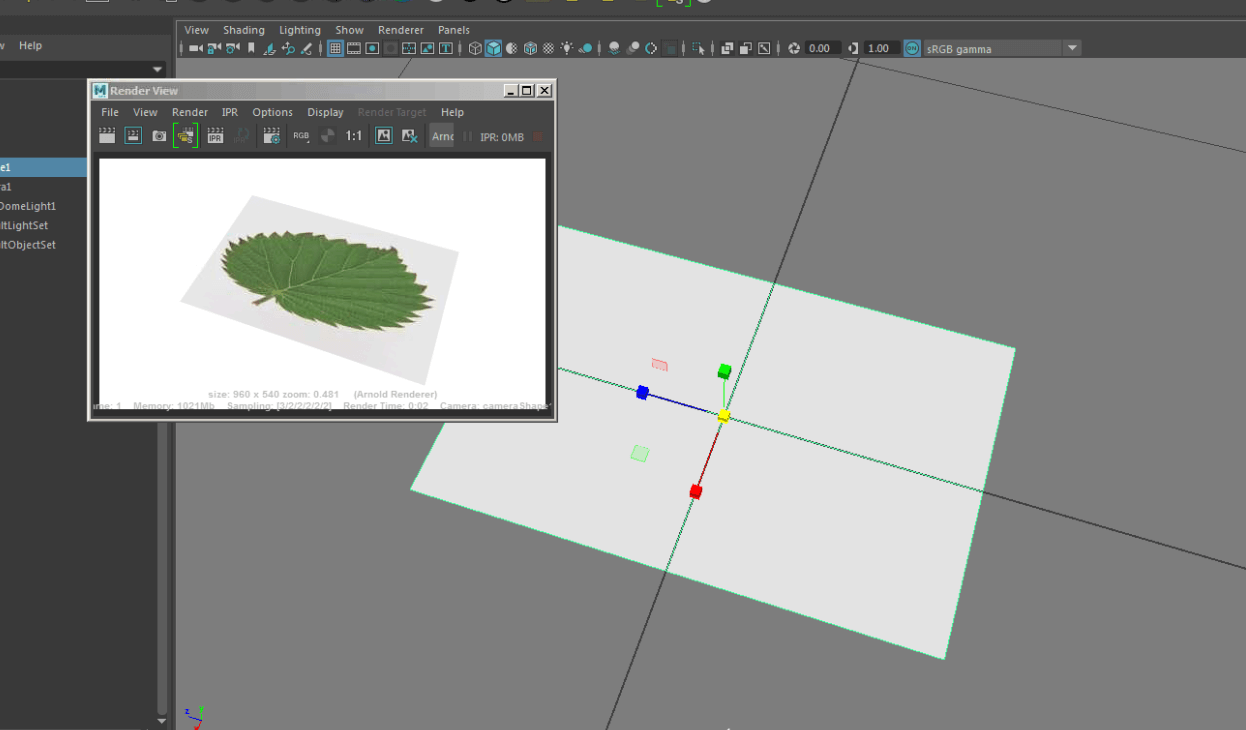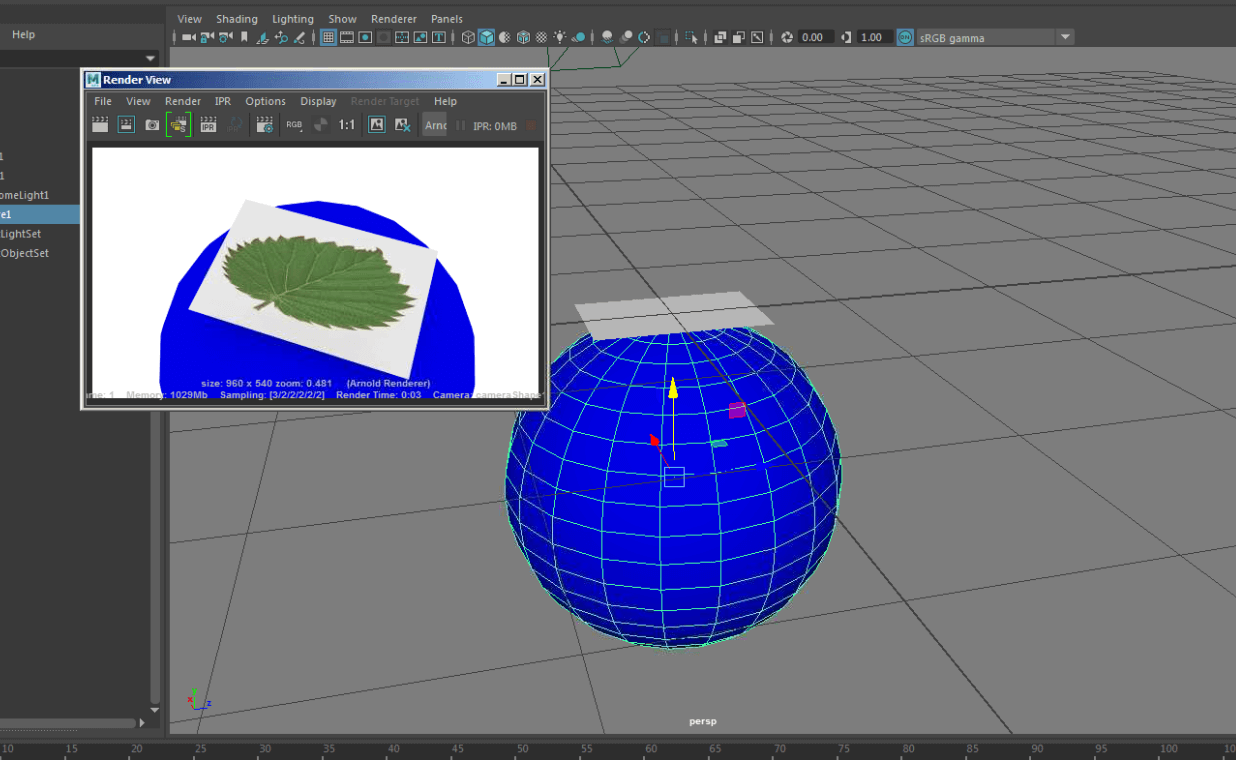 Then consider how to remove the extra white next to the leaves, we need to deal with transparency in this parameter we can paste a black and white textures, black is no data information, that is, the value is 0, pure white is 1, so you can make the texture transparent, and then we will process the image of our leaves, make the thing you don't need black, and make the one you need into white. In the nuke inside, here you need to pay attention to the difference, the lower version is processed in semi-transparent like the Transmission deal with Weight in pictrue, , I am using a high version of Arnold.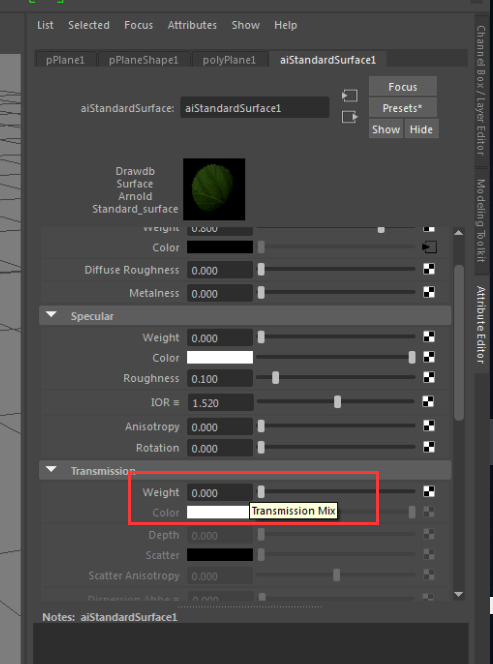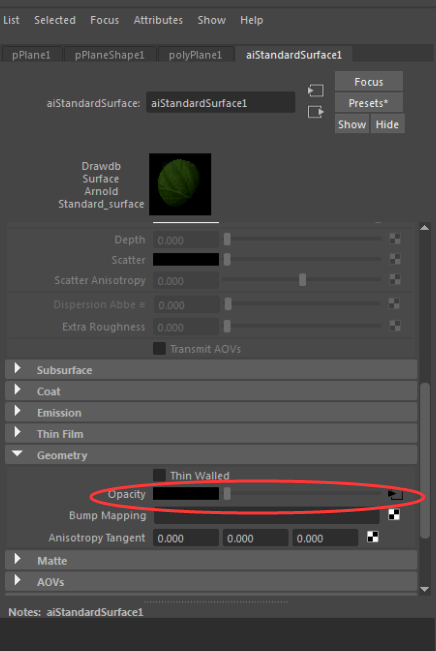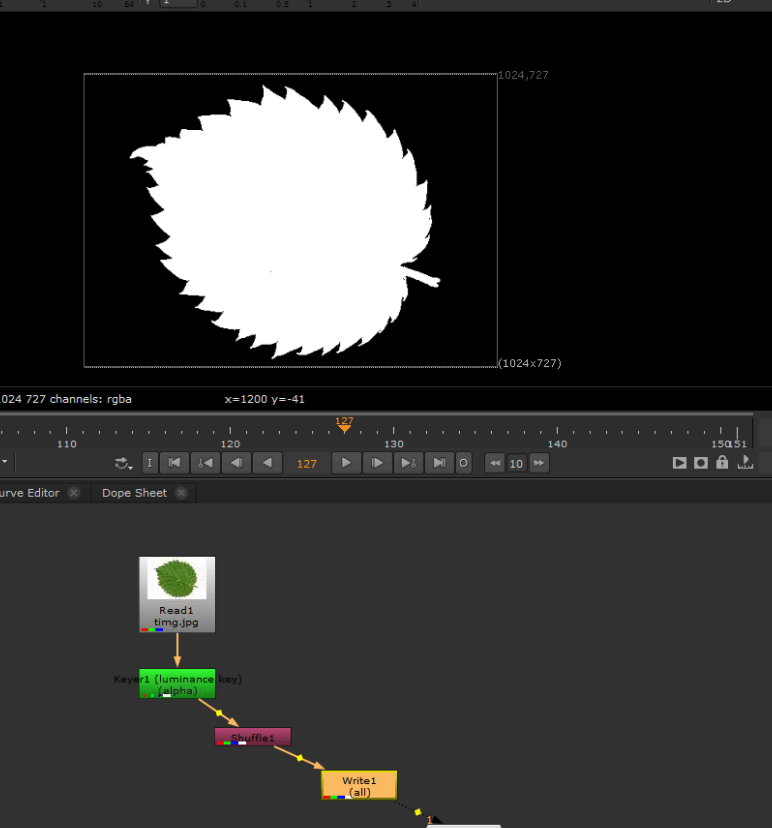 We put the processed image in the opacity channel. Now we have the leaves, and there are no edges.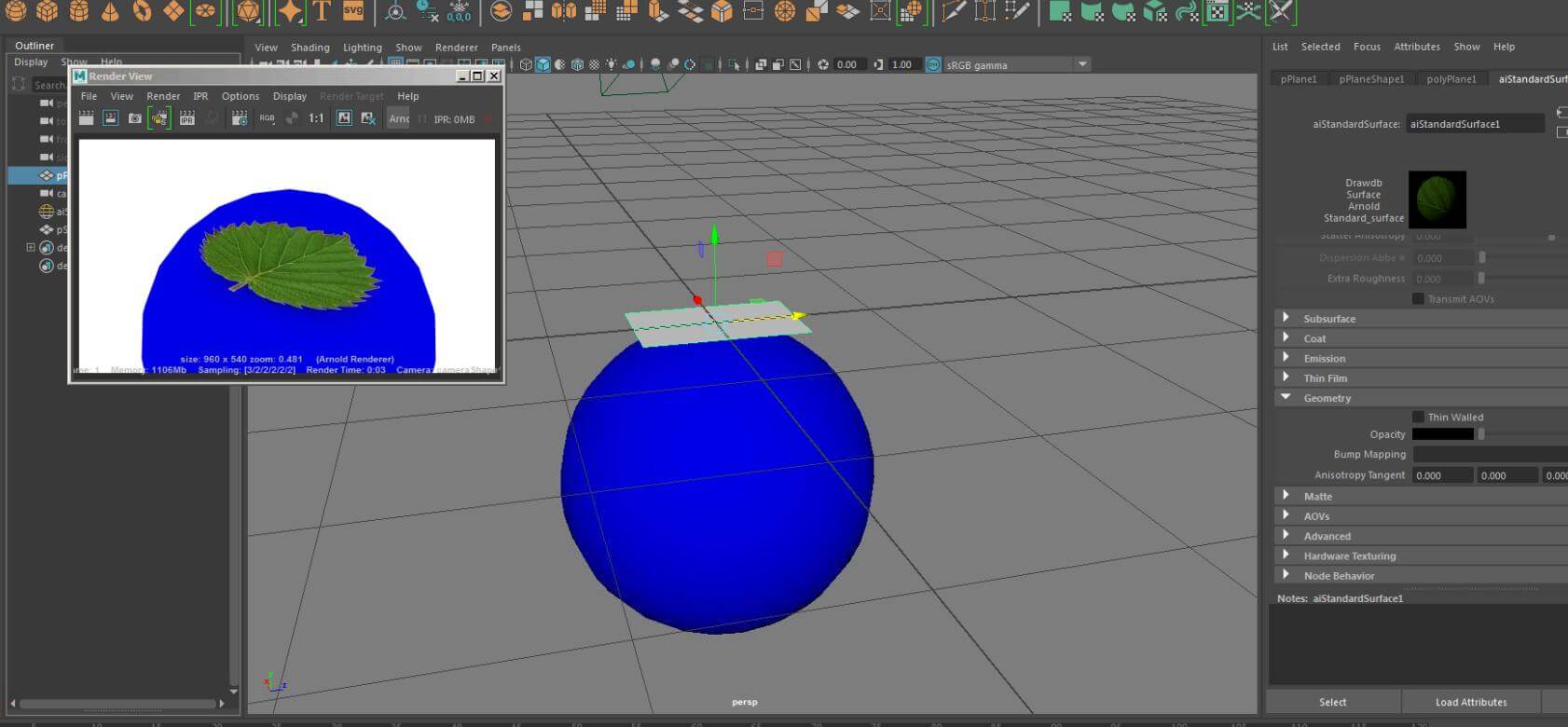 Previous: Laika Combines 3D Printing And CG To Create Fascinating Animated Films
Next: Visual Effects To Create a Real Pokémon, Live-action Movie Detective Pikachu Is Released
Interested
A Production Process Sharing Of The 3D Works "Redemption" By Arnold For Maya
I am very happy to share with you the production process of the work of Redemption. I have shown a way of thinking and process of making this work. And I also learned something new from the project, I hope everyone can learn something from it. The software used in this work is Maya, Zbrush, Marvelousdesigner, SubstancePainter. Collection of materials Collecting the information you need is a very important part of the project before it is started. This is a very important part. I have been collecting enough information before I start the next step. But some of my friends, they will look for reference materials while making this way, it will take more time and effort, and the effect is not very good. I think that while doing the reference, it is better to take a day or two to collect and classify the required materials, so that you can also collect your own database. ## Production ### 1. Composition The composition of the work is very important, directly affecting the final effect. I use a relatively small composition of the work of "Redemption", which is very interesting in the composition. ### 2. Model At the beginning of the production, I will quickly build a simple model, not too detailed, all models are as simple as possible, the sooner the better. This stage of production I try to control in one day. At this stage, I need to complete the simple and fast, then determine the angle of the camera and arrange the lights. ### 3. High poly workflow The high poly workflow phase is a very important part. Whether it is game production or film and television model production, the high poly workflow stage is very important. After the large shape and the composition of the screen are determined, I will start from the main body of the character and proceed progressively according to the composition and the primary and secondary relationship. According to the principle of subject, local, subject. Some common brushes and some post-production texture aids used by individuals as follow, ### 4. Texture I used the more popular PBR process in drawing the texture. Substancepainter is the most common drawing software for this type of texture drawing. The character face and skin use Mari. Character skin replacement, skin color is made in Mari, Mari is a very powerful software. ### 5. Render and post-synthesis This work uses the Anorld for Maya, and the entire rendering process takes about 4 days. In addition, a separate AOV layer is rendered to facilitate further modification of the color and scene atmosphere in the PS. The above is the whole process of the project of "Redemption", I will introduce it to you here. I also found some deficiencies in the production, I hope that my production can give you new ideas, we can all learn new things in the project. BY: Qi Gong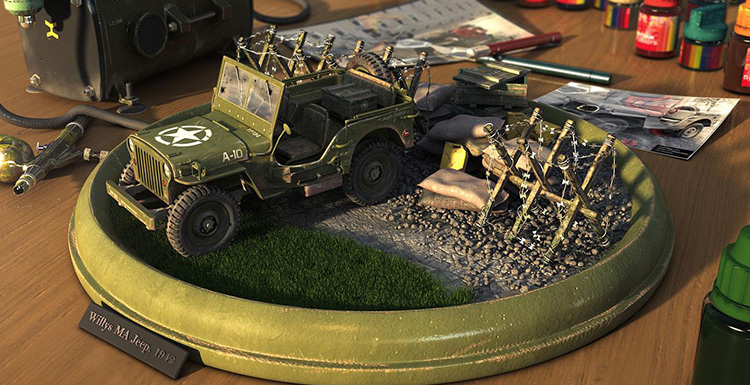 Willys Jeep Production Analysis, A Real Photo-Level Rendering Tutorial
The first step in creation is a material collection, which requires careful observe and study of the structure of the car body. It is only after you understand the image and structure that you can start modeling, which will improve efficiency and prevent excessive modification. The main software used was: 3ds Max, V-Ray 1. Polygon modeling After the conception, the production started. The first thing to start is the creation of the model. The model here is mainly based on the mechanical body, so it can be done with the polygon modeling tool in 3ds Max. Since there are no shortcuts, only basic modeling ability and patience are required. Of course, modeling takes a considerable part of the time. 2. UV deployment: Considering that the vehicle has a certain degree of damage and dirt, it is necessary to specifically paint the damaged paint and dirt at a specific position, which requires UV splitting of some models. The UV split is using 3ds Max's default Unwarp UVW tool. The UV of the car body, tires, ammunition box and fuel tank must be split, and the small parts can be used without UV removal. Only UVW Mapping can be used with appropriate mixed materials (textures). Here only the UV split of some key models is shown, as shown below. However, some models such as: steering wheel, seat, armrest, car suspension system including sandbags, obstacles, stones do not need to be split, but with UVW Mapping with Composite texture or VRayBlend Mtl material can be used, so for trivial small Objects can save a lot of time to remove UV and improve work efficiency. There are also some models that are used with the VRayBenldMal material in conjunction with the UVW Mapping tool. 3. The drawing of the map: After the model UV is split, the texture map is drawn. The software used here is Mudbox2014. Mudbox is very powerful in drawing textures. The real-time model mapping makes the texture alignment and seam processing very simple and efficient. Very high. The display here takes the car body and the ammunition box as an example. The main tool used in Mudbox is Projection, which maps textures, dirt, and LOGO to a UV-removed model. Since Projection can be projected with photos or processed images in PS, this can greatly increase the authenticity of the creation, so Mudbox's texture drawing is also widely used in next-generation game production and some film production. After the drawing is completed, the texture is baked and output to the PS for further color correction and adjustment. In this example, the textures that I baked include: inherent color map, highlight map, and bump map. The final effect of the car and small scene: Since the ground is going to do some careful division, the ground UV is also removed and imported into Mudbox for texture processing. According to the division of the texture (gravel land and grassland), the model of the ground is treated separately, that is, one side is the grass and the other side stone. The model of the stone is processed in 3ds Max, and the stone on the ground is brushed out by the default model drawing tool of 3ds Max. The grass itself uses a proxy model, and the whole grass is planted using the 3ds Max plug-in Forest. 4. Background elements Since the idea is a hand-type of willys jeep, some of the hand-made tools are used as background elements. The main tools are airbrushes, air pumps, model knives and paint bottles, and these objects are very industrial. It can also respond to the car body, so use it as a background element. The paint bottles can be used in a variety of colors to increase the color of the background image, and the colorful colors used in the background will not be overwhelming. The photo only reflects the history of Willys Jeep, and also adds elements of the background image. 5. Lighting and rendering In order to have a strong sense of sunshine, VRaySun is used here because VRSun is better and simpler to show true sunlight. Putting it on the front of the model has a meaning of "bright guidance". The warm and bright light on the grass can also form a contrast with the obstacles on the gravel floor under the shadow of the back, the ammunition box and the sandbag. The specific light position layout is as follows: The main parameters of VRay specific parts are as follows: 6. Post-production adjustment Post-production used are DF and PS. The output Z channel can be used as a depth of field and fog effect. The specific effects are as follows: Depth of field effect selection is synthesized in PS. Of course, it can be added in AE or DF according to personal preferences and habits. In PS, you can adjust the depth of field effect by adding "Z channel" to Alpha in the channel layer and then using "Filter Blur Lens Blur". Basic color correction and fog and glow are added in DF. Summary: Even if the production of jeep is completed, the production process and ideas are expected to be helpful to everyone, thank you! Author: Rui City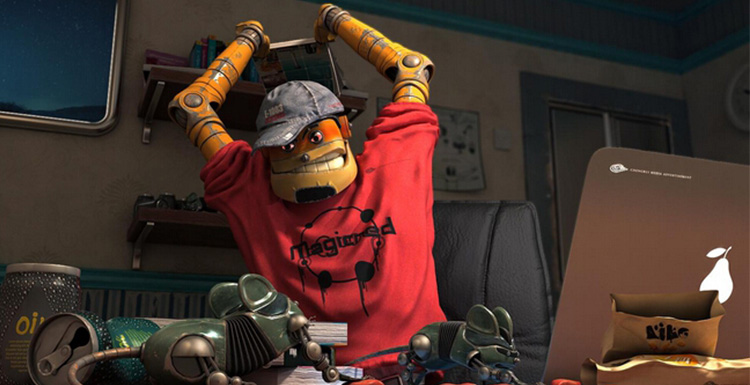 3D Works \Mouse! Mouse!\ Production Analysis
This work is the result of whim. The mouse is a relatively common animal at home. When you see it, you want to shoot it on the bricks. The mechanical characters of science fiction and the ordinary environment can have a certain association. From the visual performance, through the stop of the instantaneous action, the viewer has a kind of front and back association effect, let's share the production process with you. Software used: 3ds Max, V-Ray, PS First, the composition Firstly, you only need to set up a simple scene. The object is just a basic form instead. The focus is on the choice of the position and the layout of the object. Since the CG single frame rendering is performed, the object layout can be performed according to the camera view after the camera is positioned, and the layout and positioning map are as follows: Second, modeling and UV 1. The production of the hand Modeling begins after the composition and general object layout are completed. This is a time-consuming basic work, but it is also the key to determining the final quality of the work. It requires basic modeling ability and patience. First select the opponent model, followed by the arm, because the movement of the whole hand determines the "pose" of the work, so I chose to make the first. Then carry out UV deployment and splitting. Specifically as shown below: 2. The production of clothing Because the character has a large movement, the clothes must be matched to have a real dynamic performance. The clothing was first modeled in 3ds Max and then imported into Mudbox for engraving. After engraving, it was imported into 3ds Max. Again, the model finishes splitting the UV for the next mapping. Figure: 3. The production of the head and expression With the correct posture and the appropriate expression, the character of the work can be more vivid and interesting. In the head of the character, I made some settings in advance, and the hat of the character was also carved in Mudbox, and the number of faces was reduced after completion. Level import 3ds Max to split the UV. 4. The production of mouse The mouse must conform to the appearance of the mouse and mechanize it. It is necessary to make some set-ups in advance. Here, only the modeling process and the UV split map are shared. Since the mouse is a mechanical model, there is no need to rig the bones, and only the "father-child association" can be used to put POSE. The links are as follows: 5. Model production of small objects The model of small objects is relatively simple to make, and some of them can be completed by referring to the network search image. Here, I only share the partially completed production pictures. Third, the material and texture Some of the main models of this work were UV-split and mapped in Mudbox. The rest of the small objects are just attached to the map in 3ds Max and a UV Maping modifier is added. It only takes some time to split the UV, which saves a lot of time. 1. Arm texture After splitting the UV in 3ds Max, you can import the model into Mudbox for texture mapping. Mudbox is very powerful in drawing textures. What I use here is the "projection" function in Mudbox. Map rust or dirt directly onto the imported model and map the model in real time. Character clothing and head can be drawn in this way. What is needed is the splicing of texture. 2. Clothing and head texture It is similar to the method of making an arm. 3. Mouse texture and chair back texture performance 4. Complete the texture of all objects After the texture is drawn in Mudbox, the texture is exported to the PS, and the adjustment in the PS can be added to the corresponding object channel in 3ds Max. Fourth, lighting and rendering 1. Lighting layout Once you've finished making all the textures, you can start designing and laying out the lights. This is indoors, and at night, the light from the computer is dark. The main light source comes from: A. The dimly lit front wall lamp (the wall lamp is not visible here, so only the light is used to express his presence). B. The computer screen light. C. The weak light outside the window. The specific layout is as follows: 2. Rendering settings After the lighting layout, the rendering parameters can be adjusted and tested. The screenshots of the V-Ray rendering settings are shown in the figure: 3.Output the rendering When outputting, in addition to the output of the rendered image itself, only the output of the Z channel is made. Fifth, the adjustment of post-production I chose to add depth-of-field effects with DFusion and color correction in post-production, and imported the file into DFusion to add depth-of-field effects with Depth Blur. The final rendering is as below: Author: Liang Xi