Willys Jeep Production Analysis, A Real Photo-Level Rendering Tutorial
2019-06-19
Maya render farm | V-ray render farm | V-Ray for 3ds Max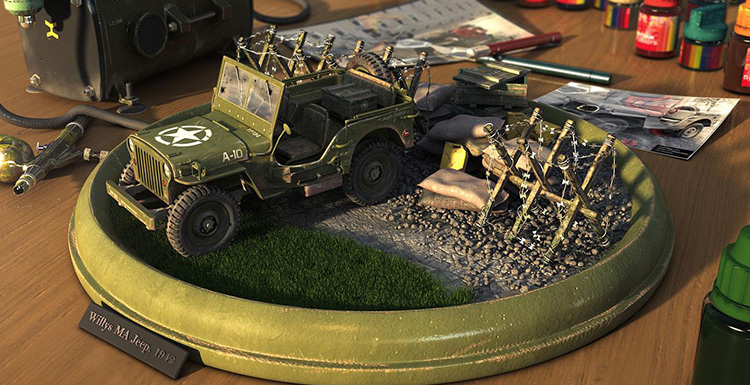 The first step in creation is a material collection, which requires careful observe and study of the structure of the car body. It is only after you understand the image and structure that you can start modeling, which will improve efficiency and prevent excessive modification.

The main software used was: 3ds Max, V-Ray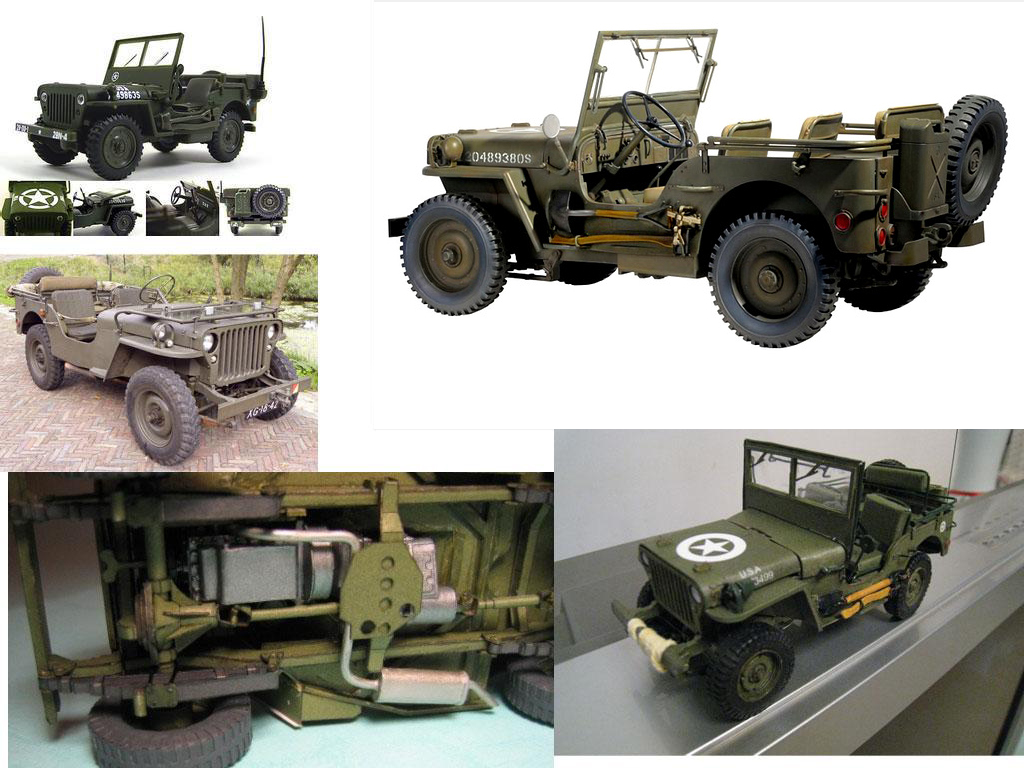 1. Polygon modeling

After the conception, the production started. The first thing to start is the creation of the model. The model here is mainly based on the mechanical body, so it can be done with the polygon modeling tool in 3ds Max. Since there are no shortcuts, only basic modeling ability and patience are required. Of course, modeling takes a considerable part of the time.

2. UV deployment:

Considering that the vehicle has a certain degree of damage and dirt, it is necessary to specifically paint the damaged paint and dirt at a specific position, which requires UV splitting of some models. The UV split is using 3ds Max's default Unwarp UVW tool. The UV of the car body, tires, ammunition box and fuel tank must be split, and the small parts can be used without UV removal. Only UVW Mapping can be used with appropriate mixed materials (textures). Here only the UV split of some key models is shown, as shown below.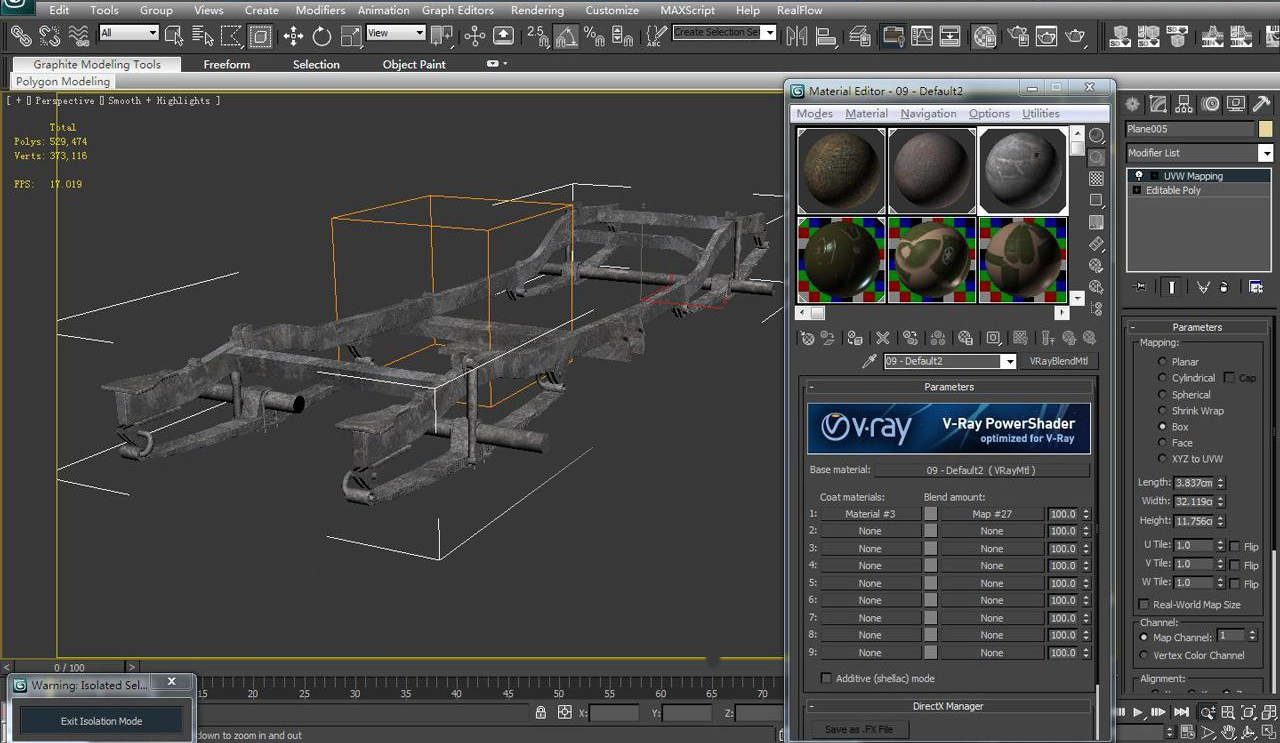 However, some models such as: steering wheel, seat, armrest, car suspension system including sandbags, obstacles, stones do not need to be split, but with UVW Mapping with Composite texture or VRayBlend Mtl material can be used, so for trivial small Objects can save a lot of time to remove UV and improve work efficiency.

There are also some models that are used with the VRayBenldMal material in conjunction with the UVW Mapping tool.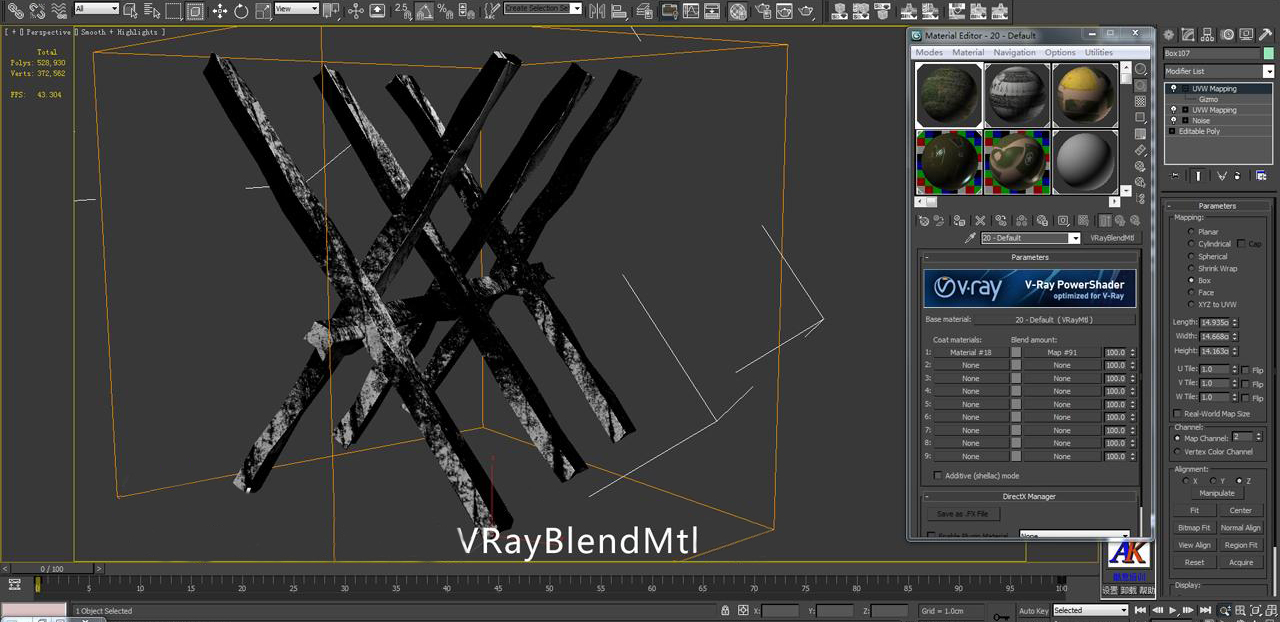 3. The drawing of the map: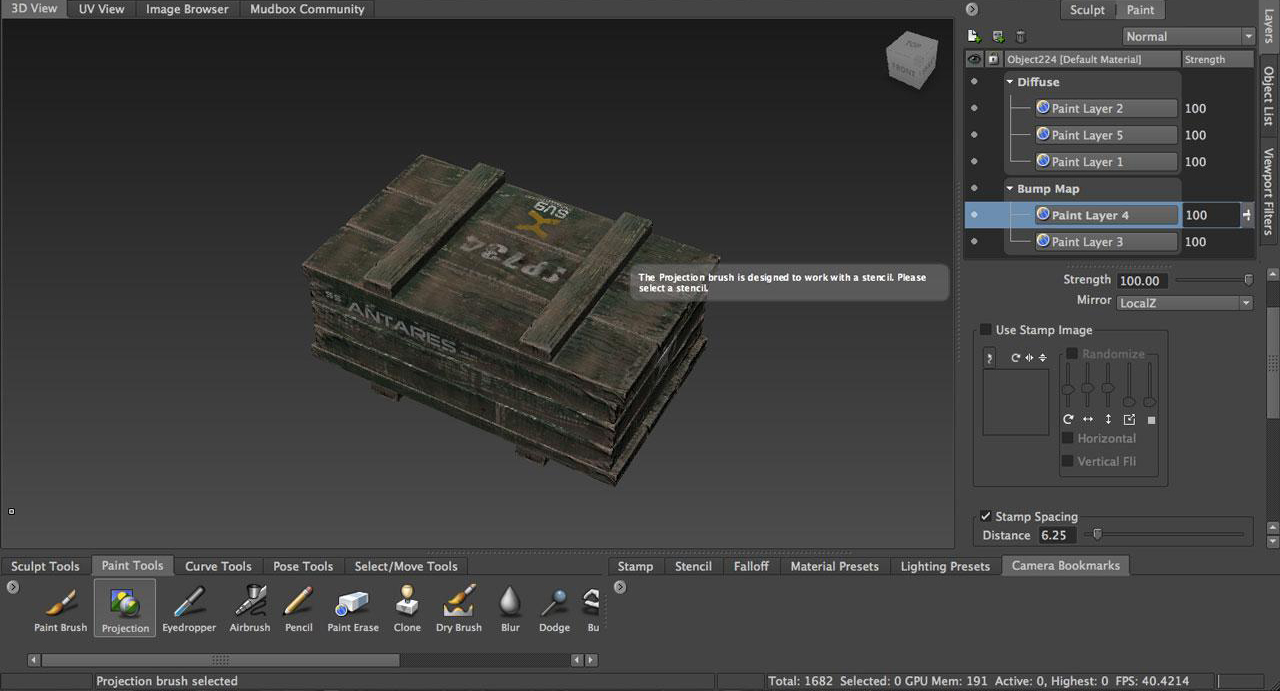 After the model UV is split, the texture map is drawn. The software used here is Mudbox2014. Mudbox is very powerful in drawing textures. The real-time model mapping makes the texture alignment and seam processing very simple and efficient. Very high. The display here takes the car body and the ammunition box as an example.

The main tool used in Mudbox is Projection, which maps textures, dirt, and LOGO to a UV-removed model. Since Projection can be projected with photos or processed images in PS, this can greatly increase the authenticity of the creation, so Mudbox's texture drawing is also widely used in next-generation game production and some film production.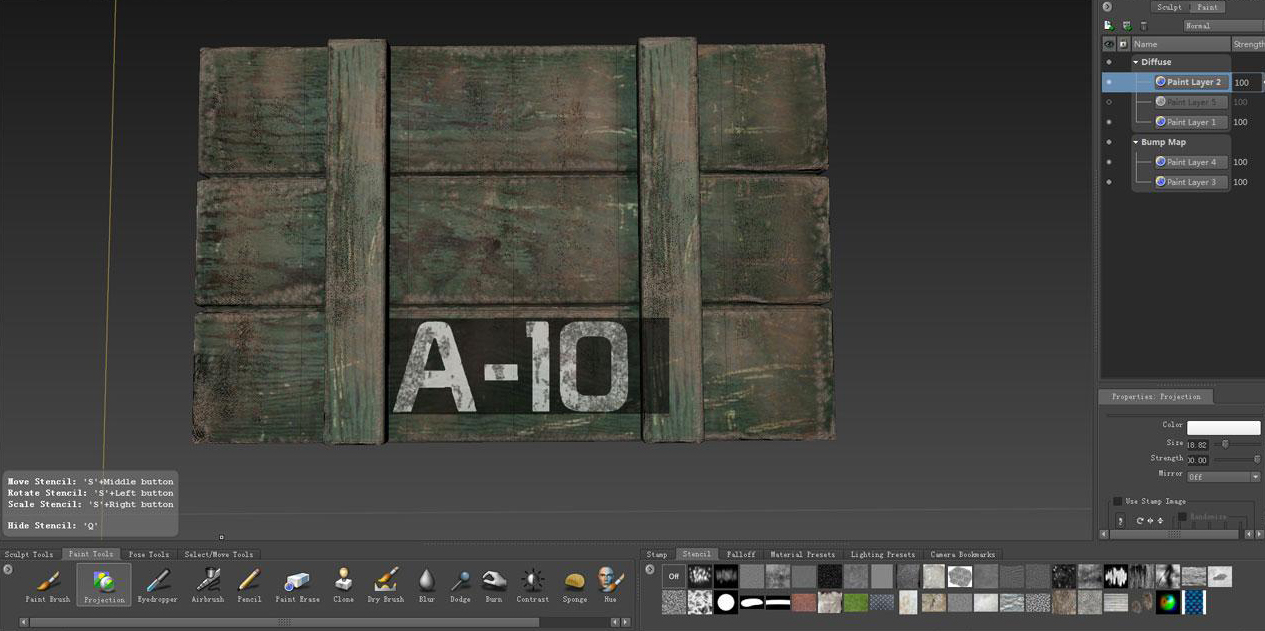 After the drawing is completed, the texture is baked and output to the PS for further color correction and adjustment. In this example, the textures that I baked include: inherent color map, highlight map, and bump map.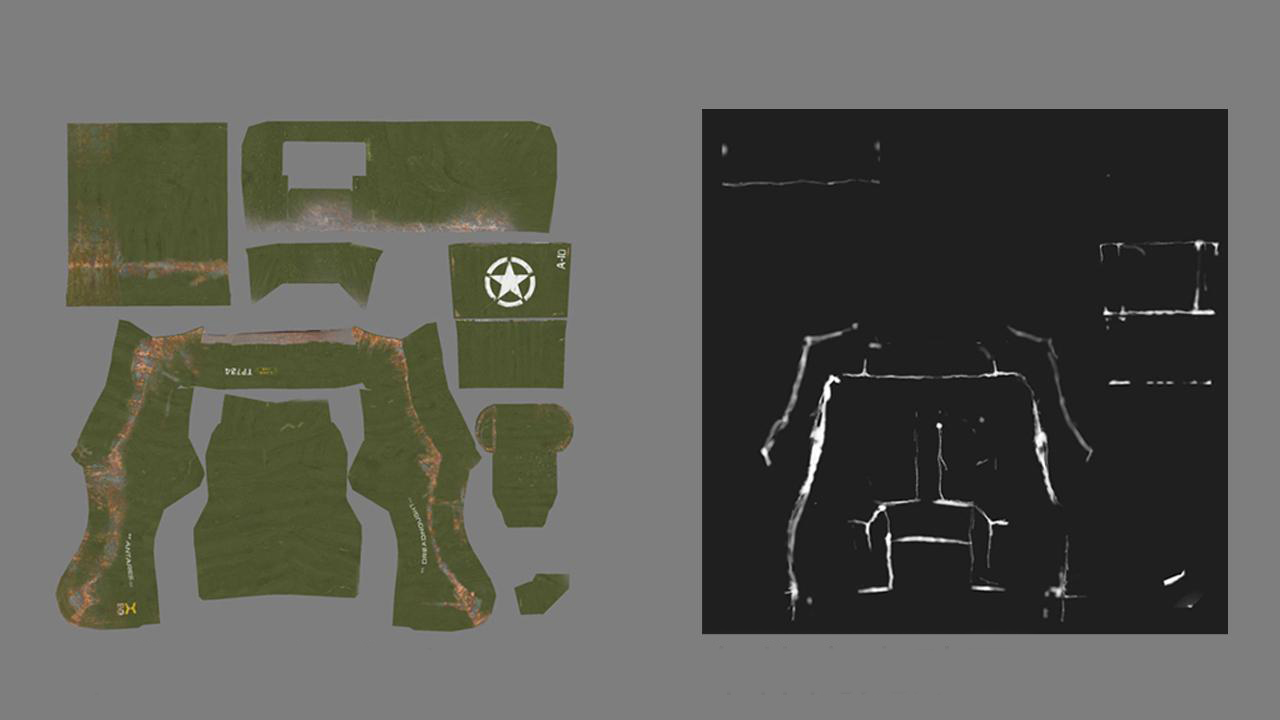 The final effect of the car and small scene: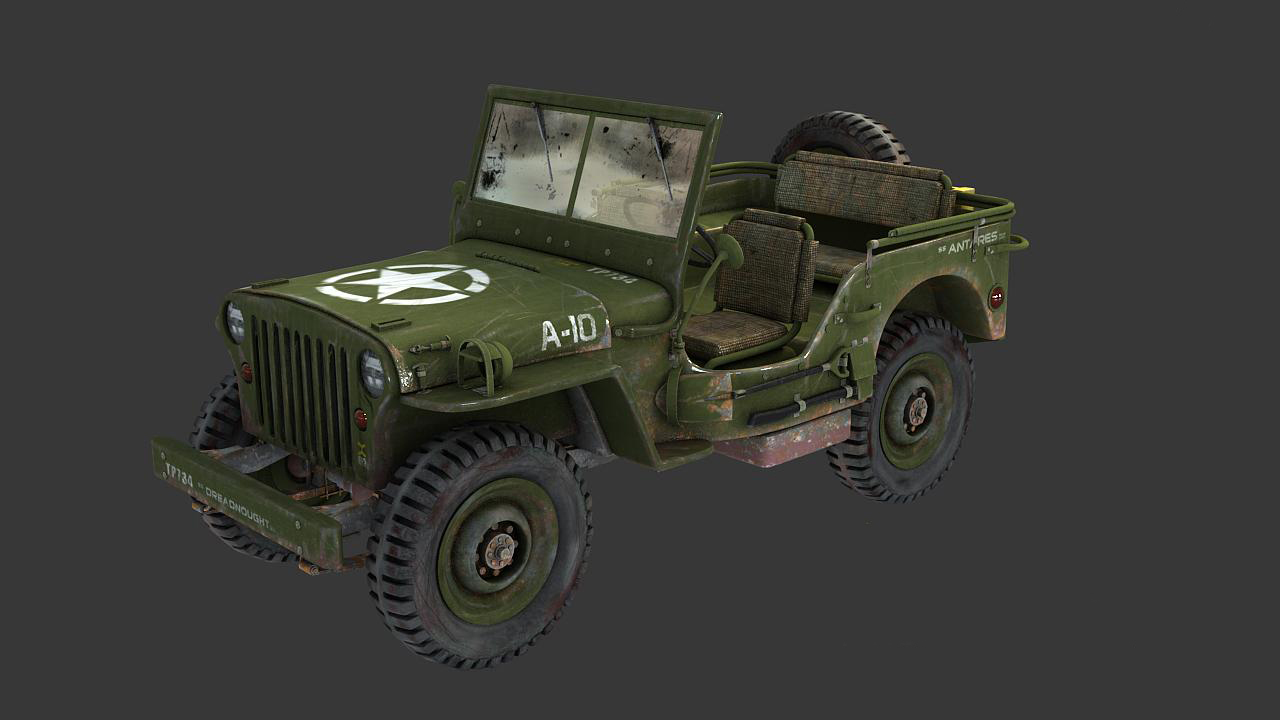 Since the ground is going to do some careful division, the ground UV is also removed and imported into Mudbox for texture processing.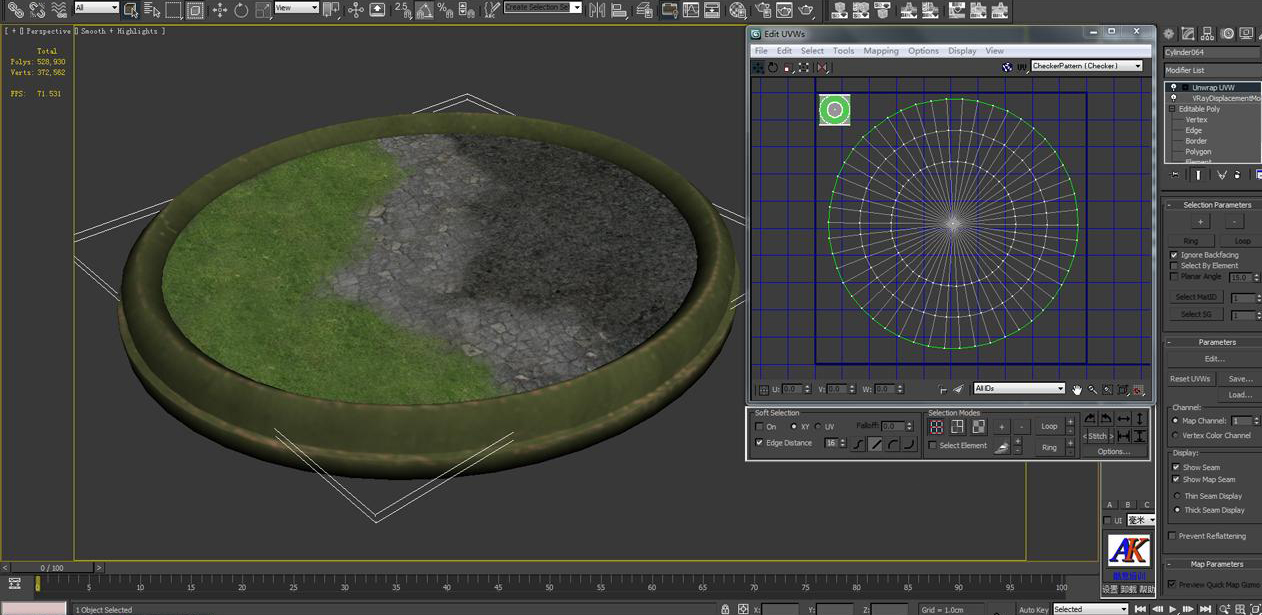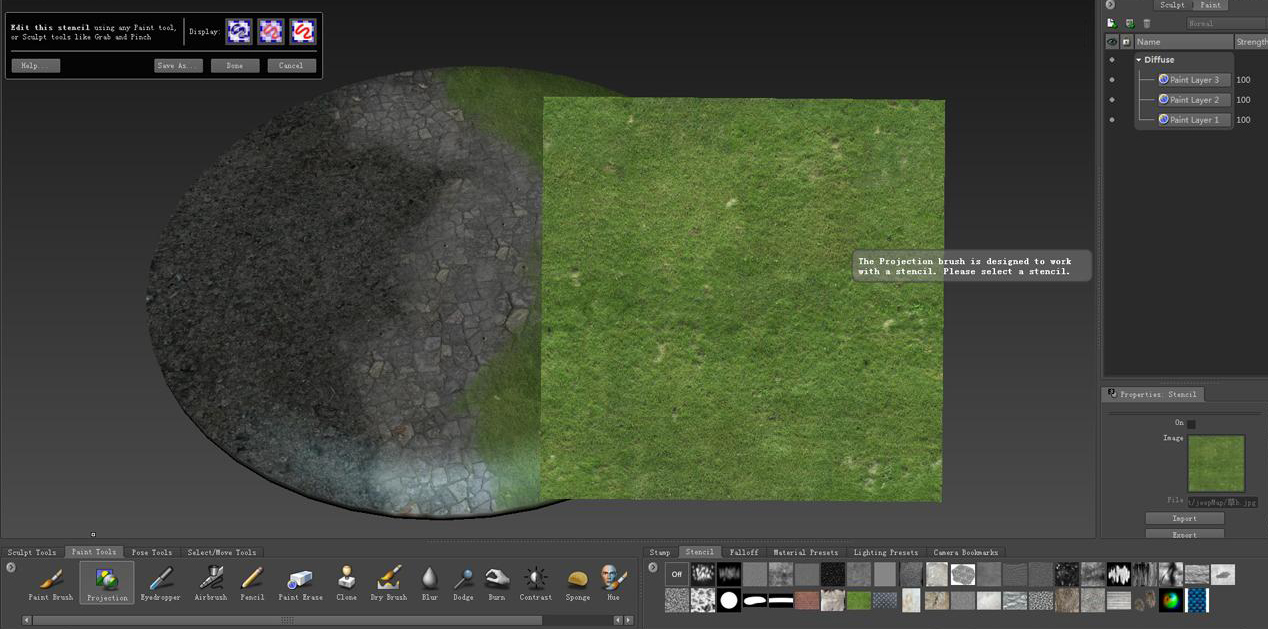 According to the division of the texture (gravel land and grassland), the model of the ground is treated separately, that is, one side is the grass and the other side stone. The model of the stone is processed in 3ds Max, and the stone on the ground is brushed out by the default model drawing tool of 3ds Max.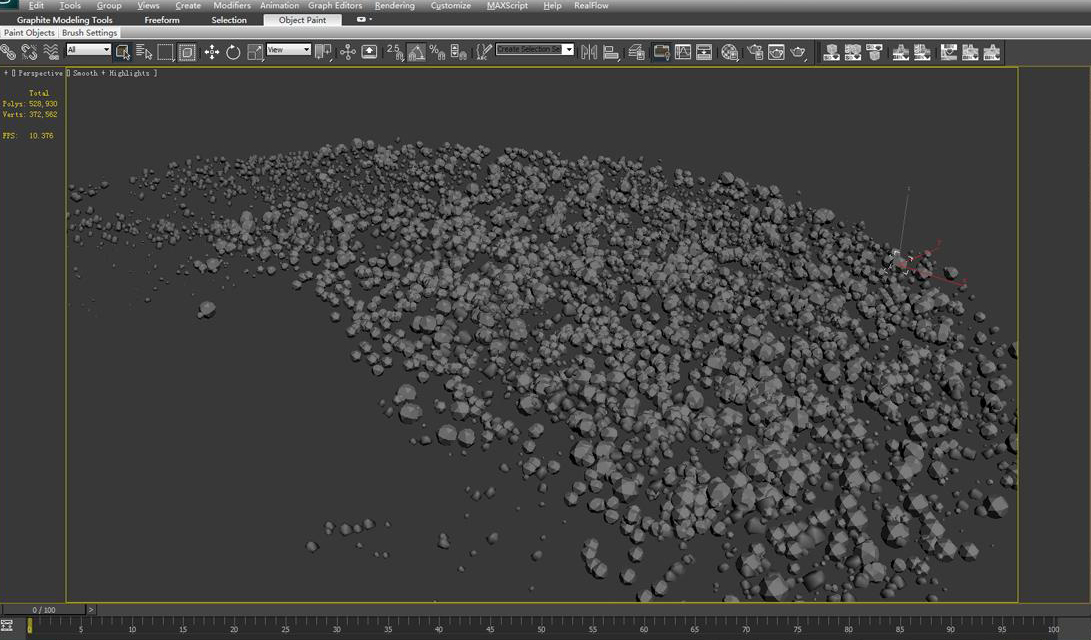 The grass itself uses a proxy model, and the whole grass is planted using the 3ds Max plug-in Forest.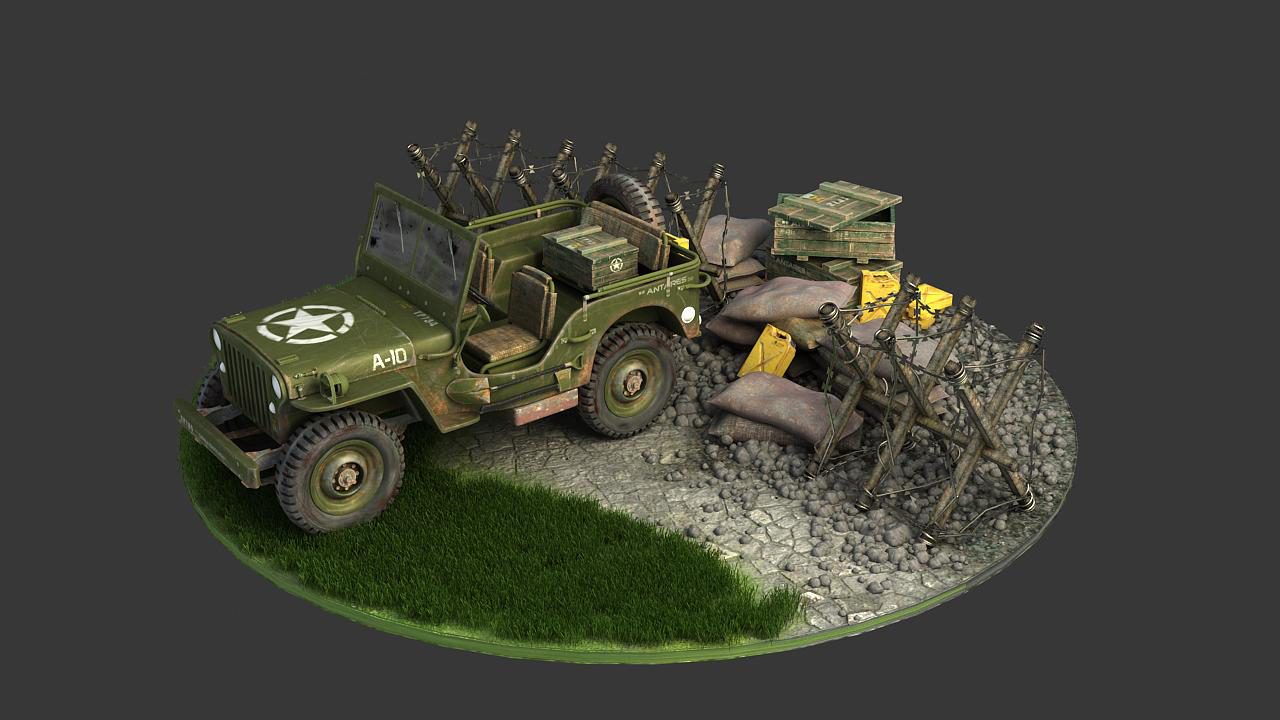 4. Background elements

Since the idea is a hand-type of willys jeep, some of the hand-made tools are used as background elements. The main tools are airbrushes, air pumps, model knives and paint bottles, and these objects are very industrial. It can also respond to the car body, so use it as a background element. The paint bottles can be used in a variety of colors to increase the color of the background image, and the colorful colors used in the background will not be overwhelming. The photo only reflects the history of Willys Jeep, and also adds elements of the background image.

5. Lighting and rendering

In order to have a strong sense of sunshine, VRaySun is used here because VRSun is better and simpler to show true sunlight. Putting it on the front of the model has a meaning of "bright guidance". The warm and bright light on the grass can also form a contrast with the obstacles on the gravel floor under the shadow of the back, the ammunition box and the sandbag. The specific light position layout is as follows: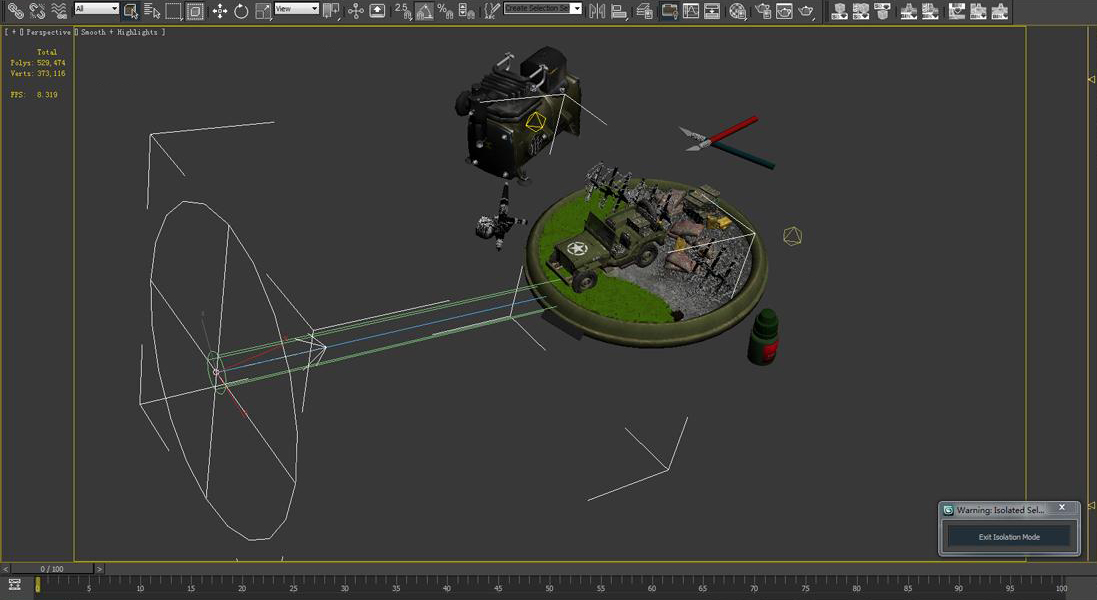 The main parameters of VRay specific parts are as follows: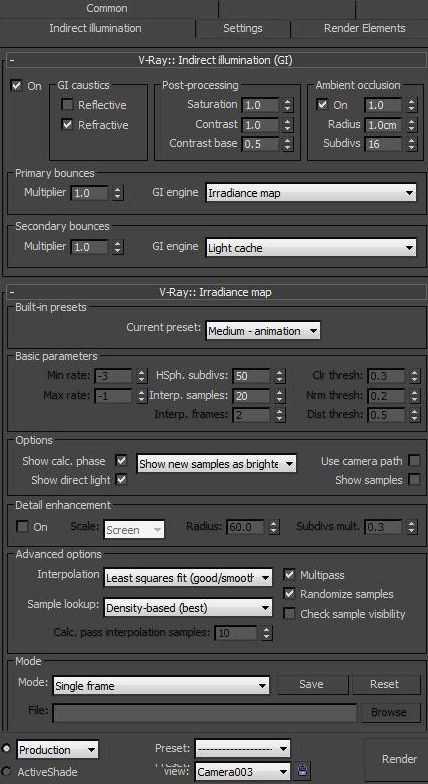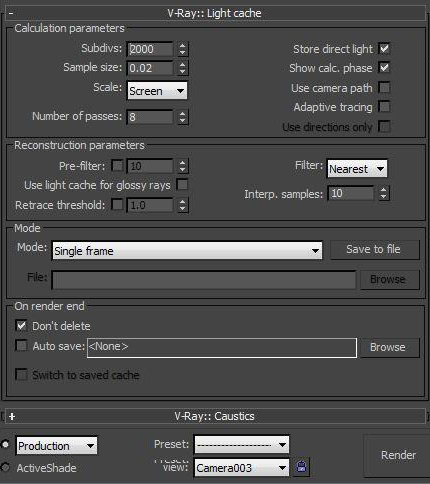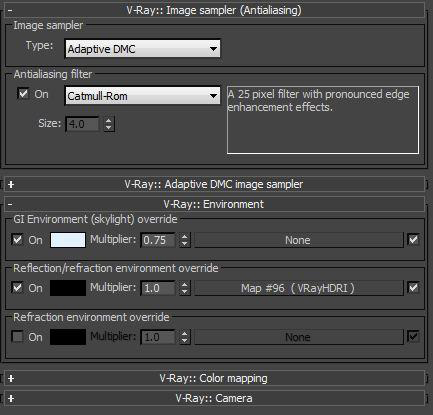 6. Post-production adjustment

Post-production used are DF and PS. The output Z channel can be used as a depth of field and fog effect. The specific effects are as follows: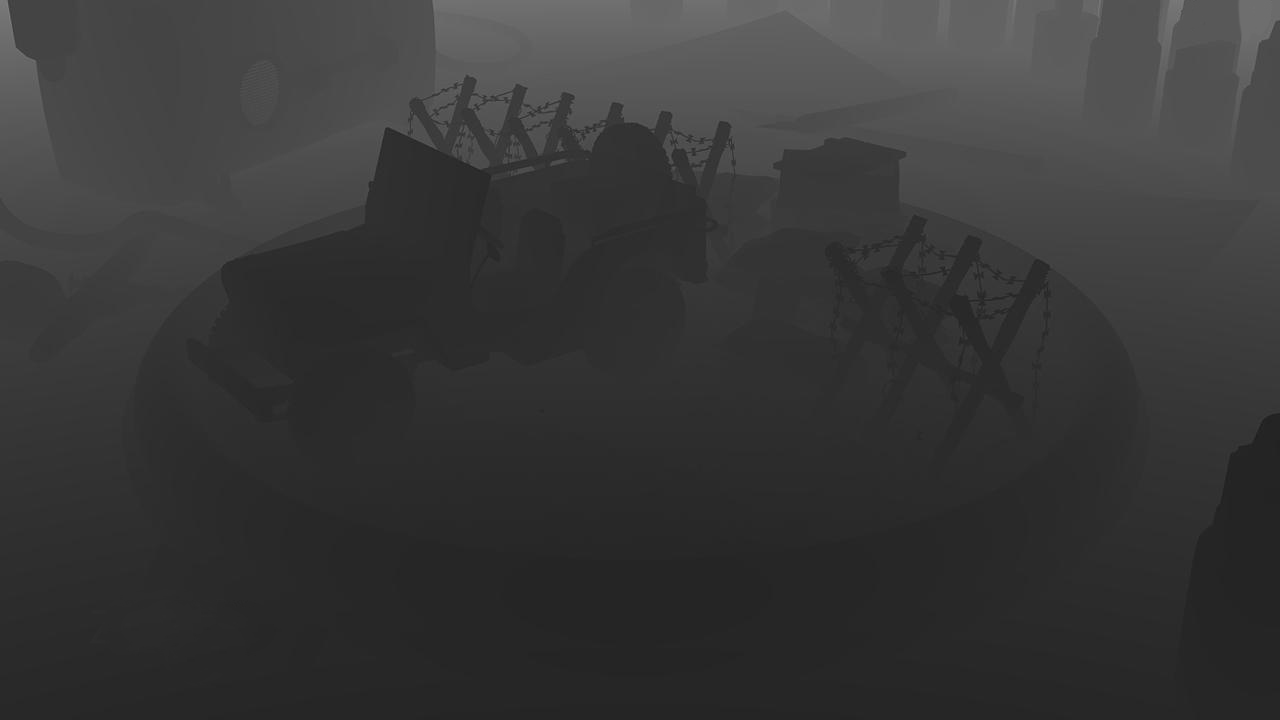 Depth of field effect selection is synthesized in PS. Of course, it can be added in AE or DF according to personal preferences and habits. In PS, you can adjust the depth of field effect by adding "Z channel" to Alpha in the channel layer and then using "Filter Blur Lens Blur". Basic color correction and fog and glow are added in DF.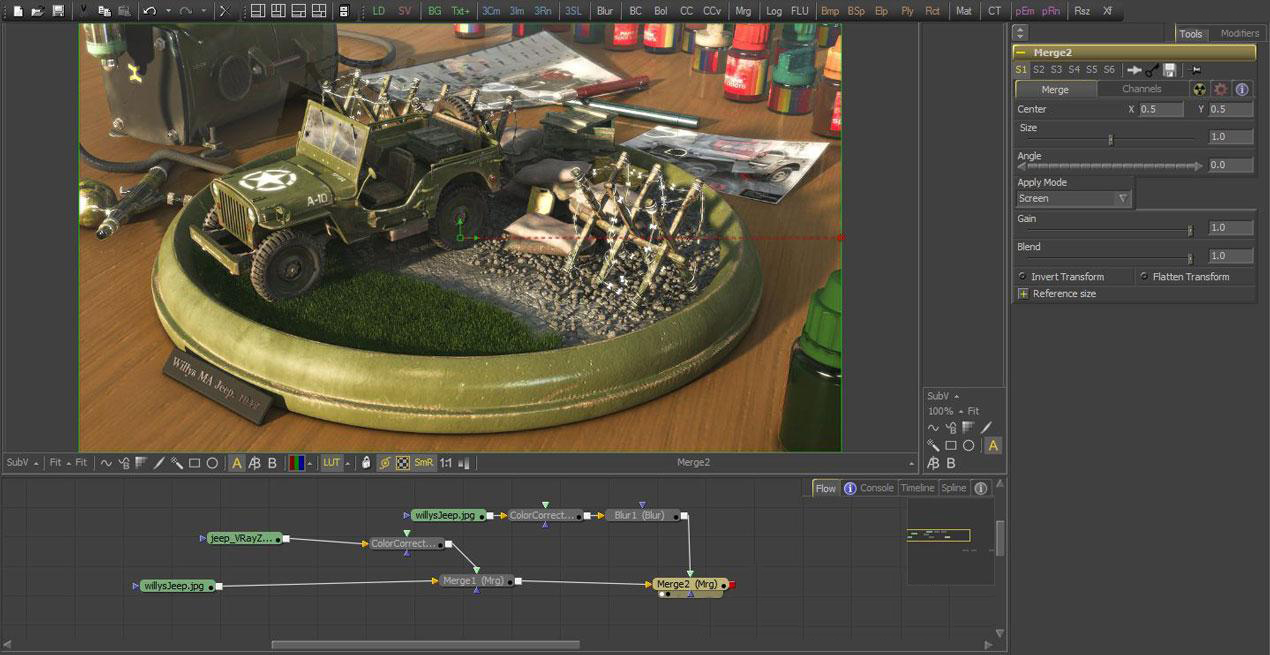 Summary:

Even if the production of jeep is completed, the production process and ideas are expected to be  helpful to everyone, thank you!

Author: Rui City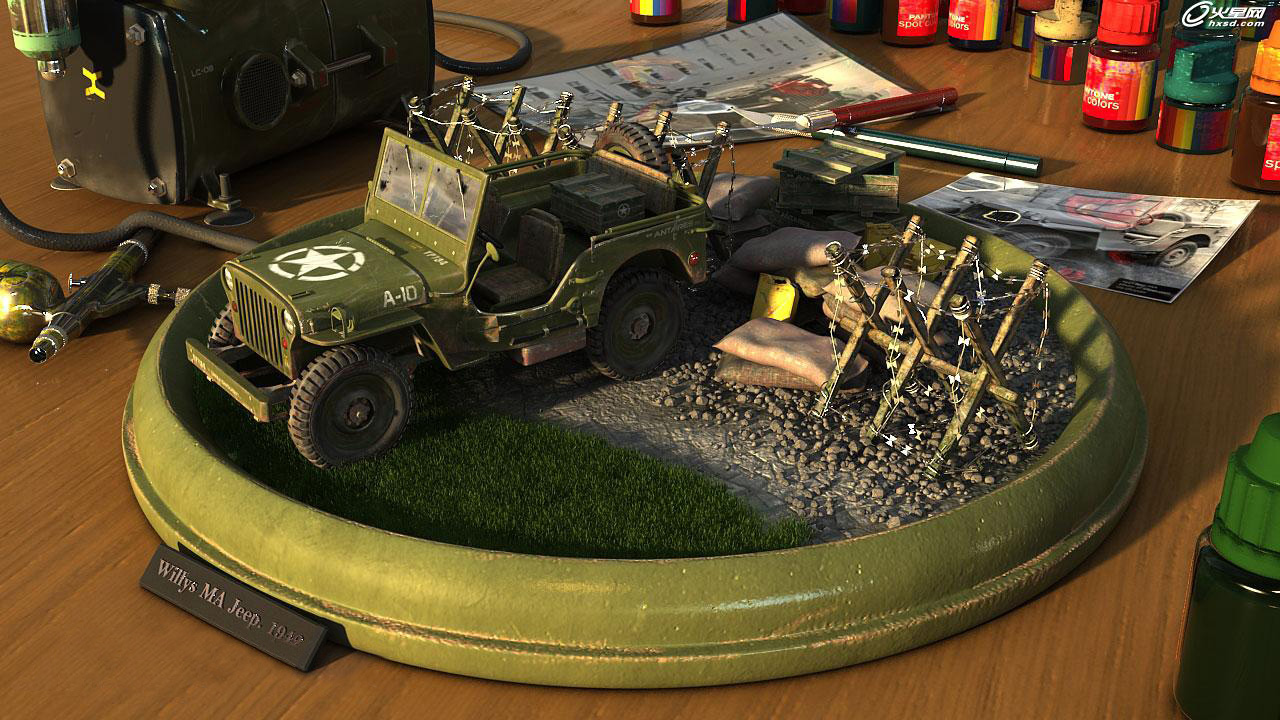 Recommended reading
---
How to Render High-quality Images in Blender
2020-03-09
---
Top 9 Best And Free Blender Render Farms of 2023
2022-05-09
---
Revealing the Techniques Behind the Production of Jibaro "Love, Death & Robots", Which Took Two Years to Draw the Storyboard
2022-06-10
---
How to Render Large Scenes with Redshift in Cinema 4D
2019-10-15
---
Top 10 Free And Best Cloud Rendering Services in 2023
2022-06-24
---
Top 8 After Effects Render Farm Recommended of 2023
2022-07-07
---
How to Reduce Noise in Corona Renderer - Corona Denoising
2019-05-15
---
Arnold\ V-Ray\ Octane\ Conora\ RedShift, Which Is The Best 3D Renderer?
2019-04-15
---
Partners
Previous: The Creative Process Sharing of Work \Childhood's Bedroom\
Next: Hum3D's Winner Announcement - Newsletter
Interested
How to use Maya Render Farm or Render Maya with Cloud Rendering?
As a professional 3D software, Maya's powerful features make it a popular software for large production companies. Many of the beautiful shots we see are actually made with Maya, and when it comes to Maya creation, rendering is also inevitable. Rendering is the last part of making a 3D model come to life. It is actually a process of shading and texturing the objects and illuminating the scene. Rendering is definitely a challenge, especially for large projects where rendering takes a lot of time and machines, so is there anything you can do to speed up Maya rendering?Some companies and studios, in order to deliver their projects before the deadline, will choose powerful render farms to help rendering, such as Fox Renderfarm. So now, as a Maya render farm, Fox Renderfarm will show you how to do Maya rendering on the excellent cloud rendering platform. a. Desktop Client Submit Tutorial for Maya Cloud Rendering1. First you need to sign up to get a account of Fox Renderfarm rendering platform (Note: new users can get a free $25 trial coupon for signing up).!How to use Maya Render Farm or Render Maya with Cloud Rendering 1Next, start the desktop client, select the platform to log in, and enter the main interface.!How to use Maya Render Farm or Render Maya with Cloud Rendering 2!How to use Maya Render Farm or Render Maya with Cloud Rendering 3!How to use Maya Render Farm or Render Maya with Cloud Rendering 42. Drag the maya file to the job area in the client to trigger the submission and start the scene analysis.!How to use Maya Render Farm or Render Maya with Cloud Rendering 53. Select your software version and hardware configuration corresponding to the file, and click "Next" to enter the analysis page.!How to use Maya Render Farm or Render Maya with Cloud Rendering 64. When the analysis is done, click "Next" (Note: corresponding prompt will appear in case of any error in the analysis results or warning thereof), then click "Ignore and continue" to set render parameters.!How to use Maya Render Farm or Render Maya with Cloud Rendering 7!How to use Maya Render Farm or Render Maya with Cloud Rendering 8!How to use Maya Render Farm or Render Maya with Cloud Rendering 95. Click "Submit" to start the uploading. The rendering is automatically started upon the completion of submission.!How to use Maya Render Farm or Render Maya with Cloud Rendering 10!How to use Maya Render Farm or Render Maya with Cloud Rendering 11 b. Web Submit Tutorial for Maya Cloud Rendering1. Some preparations for Maya rendering in web.1.1 Register to get an account. In the case of web login, please visit web login for details.1.2 In the case of web transfer, please visit web-upload for details.1.3 Compare the local and could asset directories.!How to use Maya Render Farm or Render Maya with Cloud Rendering 122. Maya web submission process (submit > analyze > render > download).2.1 Click "Submit" button on the left, select the software for submission > set a project path (Note: select a project path to map the local Maya project path) > select the document for rendering, after that, click "Continue". !How to use Maya Render Farm or Render Maya with Cloud Rendering 132.2 Select software version and hardware configuration corresponding to the file (Note: selection of the rendering system), then click "Go Analysis", and wait patiently for the analysis to complete.!How to use Maya Render Farm or Render Maya with Cloud Rendering 14!How to use Maya Render Farm or Render Maya with Cloud Rendering 152.3 Click the job with "Analysis done", set render parameters and then submit it for rendering (Note: the rendering actually just starts now).!How to use Maya Render Farm or Render Maya with Cloud Rendering 162.4 On the rendering page, click the job > export the file > download.!How to use Maya Render Farm or Render Maya with Cloud Rendering 17That's all about how to accelerate Maya rendering on a cloud rendering platform. After reading this, don't you think it is very simple and easy to use? By using a Maya render farm, you can render high-quality images in as little time as possible in order to meet the final production deadline, making it the perfect choice for most CG artists. Well, if you also have a Maya project to render, the Maya render farm can definitely be of great help to you!
How to Set Up a Maya Render Farm
Maya is an excellent 3D production software owned by Autodesk. It is very famous in the animation design industry and belongs to the top design and production software. Especially in animation production, game characters, film special effects. For example, Blue Sky's animated movie Spies in Disguise in 2019 and Netflix's science fiction series Lost in Space. The issue of rendering is inevitably involved in animated film production. I believe that many people are worried about the rendering time is too long and the delivery time is too tight, but using the render farm is a good choice, so how to set up a Maya render farm?!Spies in DisguiseSpies in Disguise!Lost in SpaceLost in SpaceHow to build a Maya render farm? First of all, there are many issues to consider when setting up a render farm, such as the number of machines, the configuration of the machines, the network, labor, software, purchase of Maya's license, time cost, security, and your budget. You can refer to the following article: Is Building Your Own Render Farm The Best Option?If the project budget is tight, and you don't want to spend too much time on setting up and managing the render farm, you can consider using a commercial Maya render farm. After all, it can be used anytime, anywhere, and there is no project or the project has not reached the rendering progress when you don't need to vacate your resources or ask someone to maintain it. Especially in the process of using your local render farm, if you encounter unexpected problems, you can also get the assistance of professional technicians. You don't have to spend time researching the problem yourself until you find a solution. During this period, if you are in a commercial Maya render farm, Some projects are estimated that you have finished rendering. The Top Benefits of Online Render FarmsOf course, choosing a commercial render farm also requires choosing a large and well-known professional online render farm, which guarantees safety. In addition to security, the number of machines and the quality of service can be provided very well. For example, the TPN-Accredited cloud render farm, Fox Renderfarm, in addition to providing massive rendering nodes, 24/7 services, there are professional TD personnel to solve technical problems for you at any time. At the same time, Fox Renderfarm is the rare render farm in the CG industry that supports both CPU and GPU rendering. Various mainstream software, renderers, and plug-ins are supported, as well as personalized customization services. Fox Renderfarm provides multiple submission methods for users to choose from. In addition to web page upload, rendering, monitor, and download, offline software applications can also be used for asset uploading, rendering, monitoring, and downloading. It's very easy to use and it only takes a few steps. If you are still hesitating to build local Maya render farm or use a commercial render farm, why not directly get a free trial of $25 on Fox Renderfarm, which can be used as a real experience reference.
Any Free Render Farm for Cinema 4d, Maya, 3ds Max?
I think you always search for a free render farm for Cinema 4d, Maya, 3ds Max, but you will find that a completely free render farm does not exist, to be honest, most of the platforms needs to charge due to the reasons below.!Server Fox Renderfarm 1. Hardware costThe bigger the render farm network, the quicker the rendering speed. According to the top render farm companies such as FoxRenderfarm, they have over 30,000 physical servers, you can calculate the hardware cost. 2. Maintaining CostNeed to rent a room in the data centre to place all of the rendering nodes. It would also be a large expense every year. 3. Human Resource CostNeed a lot of specialists in customer service, technical support, research & development, marketing.However, you can find out which render farm is the cheaper one, at the same time, you can get a free trial from the render farm. I would like to introduce Fox Renderfarm, the best cloud rendering service in the world. It has high compatibility, supports most mainstream software and plugins, including 3ds Max, Maya, Arnold, V-Ray, Redshift etc.Fox Renderfarm is a leading cloud rendering service provider in the industry. Since the operation in 2011, Fox Renderfarm has earned a good reputation for its quality performance, great customer service, and flexible pricing scheme. With over 20 years of experience, the pioneering core team served more than 200,000 users and top leading visual effects companies and animation studios from over 50 countries or regions, clients including multiple awards and Oscar winners. Web-based Rendering PlatformThe picture is the web-based interface of the platform,1. The upper right corner is message, guide, setting and account info;2. The left is rendering steps;3. The middle is the dashboard of render info.!cloud based rendering platform Desktop ClientThe picture is the desktop client interfaceReady for Windows and Linux users;Drag-and-drop batch submission;Submit your jobs inside your 3D software.*!desktop client of cloud rendering*Ready For Windows*Supported Software:Maya 2015 64bit+ / 3ds Max 2014 64bit+ Fox Renderfarm's Data Center is powered by 100% green, renewable energy:Hydro Wind turbinesPUE 1.2!Fox Renderfarm's Data CenterThe users of Fox Renderfarm are making a big contribution to reducing greenhouse gas emissions and protecting our environment. If you want to learn more about Fox Renderfarm, we offer a US $25 free trial and our annual evergreen program gives an offer to new users, welcome to take an experience.Enjoy your journey with Fox Renderfarm!What is Rendering? How to Accelerate the Rendering Speed?What is cloud rendering?