The Rookies 2017 Finally Kicks Off And Ready for Submission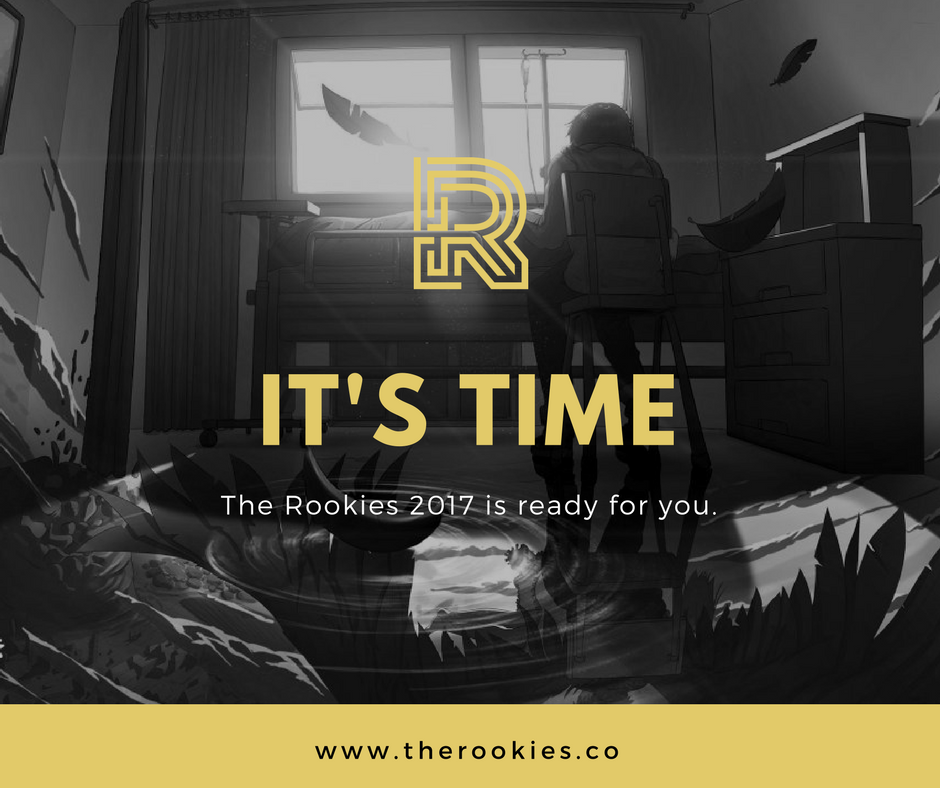 The Rookies is a global competition for young designers, creators, innovators, and artists. After got awesome achievements in 2016 which received a total of 1,824 entries from 479 schools in 77 countries. The Rookies 2017 competitions finally kicks off. And Fox Renderfarm is proud of being the Exclusive Render Farm Partner for the great event in 2017.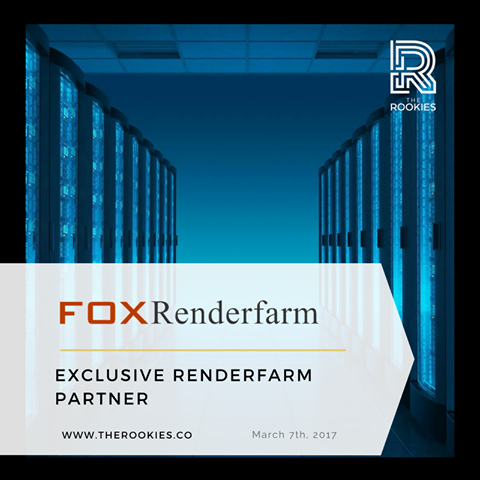 About The Rookies
The Rookies is the acclaimed international competition for young creatives. Founded in 2009 to showcase the most talented student designers, illustrators, film makers, animators, developers, digital artists, and launch them into the career of their dreams.
The Timeline of The Rookies 2017
Open for Submissions: March 7
Submissions Closed: May 29
Final Judging: June 21 - June 30
Winners Announced: July 7
How to Join The Rookies 2017 Competition
1.Visit The Rookies official website: http://www.therookies.co.
2.Create an account.
3.After that, create your own portfolio page for showing your work.
4.Upload your work.
Note: Please make sure you are student or recent graduate at least 18 years old.
The Whole Categories of The Rookies 2017
● Illustration ● Graphic Design ● Motion Graphics ● Photography ● Architecture ● Industrial Design ● Film Making ● Web & Mobile ● VFX & Animation ● Next-Gen Gaming ● Virtual Reality ● Robotics
The Prize for The Rookies 2017
● The latest popular software, hardware, gadgets, media and FoxRenderfarm's exclusive cloud rendering service ● Random giveaways for all entrants ● A job or internship for working on biggest studios in the world ● Scholarships ● Expert reviews & industrial rankings for helping you on future careers
How lovely the prizes are there! It is totally free to enter, why not come there to show your skills and win the awesome prizes now?
Recommended reading
---
How to render large scenes with Redshift in Cinema 4D
2019-10-15
---
Arnold\ V-Ray\ Octane\ Conora\ RedShift, Which Renderer Is The Best?
2019-04-15
---
How the Redshift Proxy Renders the Subdivision
2018-12-28
---
How to Render High-quality Images in Blender
2020-03-09
---
China Film Administration Release New License Logo
2019-01-09
---
Maya 2018 Arnold's Method of Making Motion Vector Blur in AOV Channel
2018-12-26
---
Corona Renderer Learning - Denoising
2019-05-15
---
Redshift for Cinema 4D Tutorial: Interior Design Rendering
2019-10-12
---
Partners
Previous: CGTS-Malaysia Sparks Your Creativity
Next: Oscars 2017, 'La La Land' Mistakenly Named Best Picture, But 'Moonlight' Wins!