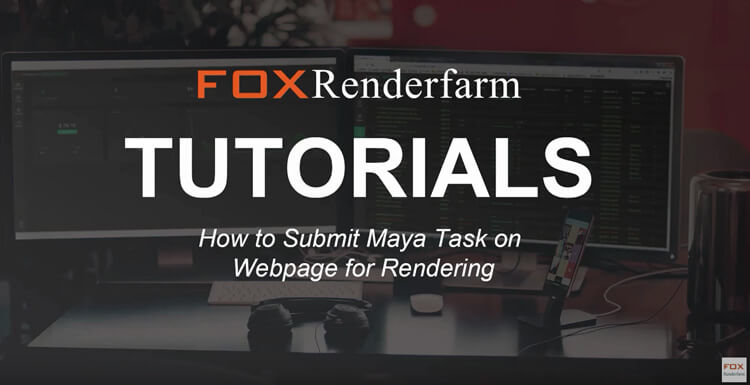 How To Submit Maya In Using Vray Plugin Task On Cloud Rendering
This is a tutorial shows you how to submit Maya in using Vray plugin project on cloud rendering for rendering. Steps1: Click the Register button: After finishing the registration then Login your Fox account, and then start to upload your assets. Press the Assets button on your left column and then press the upload button. Choose upload your assets folder or assets file. Note: All file path on Foxrenderfarm storage will be the same as your local path, including drives. Attention: Not support drive A, B, C, D, if you use absolute path on scene file. Not support IP path of your files,such as \\192.168.0.2\..\\computer name\.. In these pics, I already upload my assets folder with E drive. When you press the upload button, This file transfer MessageBox will automatically pop out, So please make sure you have installed our transfer plugin, If you already install it please make sure to initiating it.Step2: Choose the Maya file you wanna upload. Then you'll see the transmission list and you could monitor the transmission speed. Step3: When you finished the transmission, Please Press the New Job button to submit your Maya assets (That mean to create a new Render Task on our farm.) Then Please select the asset directory and choose the render scene file you just uploaded, Press the Continue.And add render software and plugin version (in this case you need to choose the Maya 2016 and the plugin is Vray for Maya 3.10.01.) Then Save the config and press the Go Analysis button.Step4: When you finish the Analysis phase you might wanna some changes on the common settings You can modify all those common settings as you wish.(We Highly suggest you turn on the Pre-test frames and After a test has done Pause the job. When you turn that on, will running the three pre-test frames first, and when this three-frame finished, the whole job will pause, Then you can check if the results are what you expected. If everything is alright then you can start the rest of the frame.) When you finish all your settings, please click the Submit button to go the final render phase.
---
Recommended reading
---
How to Render High-quality Images in Blender
2020-03-09
---
How to render large scenes with Redshift in Cinema 4D
2019-10-15
---
Arnold\ V-Ray\ Octane\ Conora\ RedShift, Which Is The Best 3D Renderer?
2019-04-15
---
Why V-Ray Render is Black in SketchUp And How To Fix it?
2019-05-07
---
How to Reduce Noise in Corona Renderer - Corona Denoising (2022 Updated)
2019-05-15
---
How the Redshift Proxy Renders the Subdivision
2018-12-28
---
What is the difference between pre-rendering and real-time rendering?
2020-09-08
---
Blender vs Maya vs Cinema 4D, Which One Is The Best 3D Software?
2020-01-16
---
Partners