Offer that you CAN'T miss! Earn up to $200 with Fox Renderfarm
2019-08-26
Fox Renderfarm | Newsletter
Earn up to $200 with Fox Renderfarm
Get "Referral Link" after login
Share your link and invite friends to Fox Renderfarm
Get $50 render coupon for *every person who completes a top-up more than or equal to $100
*Only for new Fox Renderfarm members
For more details, please contact our Director of Client Relations, gordon@foxrenderfarm.com
foxrenderfarm.com and Shenzhen Rayvision Technology Co., Ltd. reserve all the rights for the final explanation
Kre8tif! 2019
Explore creativity with Fox Renderfarm
As the silver sponsor of Kre8tif! 2019 and official cooperation partner of MDEC,
Fox Renderfarm will see you from 3 to 6 September. USD$50,000 rewards are waiting for you! Our booth number is FoxRenderfarm-S2.
Don't miss it! Contact us!
Fox's Got Talent
Over $10,000 in prizes
Winner of July
Show off your impressive 3D artwork which was rendered at Fox Renderfarm by entering Fox's Got Talent! To get free $20 credits!
-Title: School of Architecture at the Royal Institute of Technology
-Created by Pure Design
Submit here!
-watch more→
Previous: Raymond McIntyre Jr. Reveals Production and Careers Insights
Next: Fast & Furious Presents: Hobbs & Shaw Have Released in China Today
Interested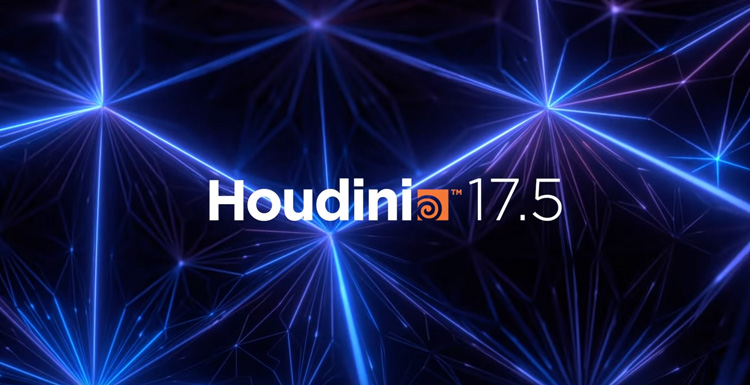 Houdini 17.5, The Latest Version Coming Soon
The SideFX team launched a new version of Houdini 17.5 in Montreal, Canada. Fox Render support many kinds of 3d rendering software, including Houdini. Houdini 17.5 is an important release that includes many key features. The H17.5 version code is PDG (Procedural Dependency Graph). This new technology is available in the upcoming Houdini 17.5 as a new Houdini operational context (called TOPs, Task Operator) and a standalone application called PilotPDG. Whether you're a movie VFX artist, a game developer or a business studio, Houdini 17.5 brings you new enhancements to meet your most demanding production needs. In addition, Houdini 17.5 has a variety of feature enhancements that you can learn about H17.5 new feature videos and release demo videos. In addition, there are many other improvements in 17.5, including a large upgrade of the view display (GPU accelerated real-time display Volume/Fireworks, standard material preview view and rendering height consistent), and special effects simulation part upgrade (drawing directly in view) RBD constraints, Vellum support different points for each Friction, etc.), upgrade of the modeling part (Measure measurement node 2.0, Terrarian terrain Erosion function speed increase of 70%, terrain support Alpha Cutouts / floating islands become extremely simple Wait). Vellum also acquired a new "fiber" constraint that functions like an internal bracket in an object, determining how it deforms. The orientation of the fibers can be manually adjusted using a modified version of Houdini's existing hair grooming toolset. Other changes to the simulation toolset include a new set of interactive RBD constraints that allow users to manipulate dynamic simulations directly in the viewport without having to edit parameter values. New gpu-based smoke shader, improved Principled shader Houdini 17.5 also improved the display of volume effects in the window. The update introduces a new gpu-accelerated smoke shader that is "three times faster" than the previous shading system when using regional light sources. The new shader should also provide a more accurate preview of the interaction between scene lighting and smoke, including support for shadows and spotlights. Workflow: Override key SOPS, new multi-output display options Workflow changes include "rewriting" of Measure SOP, adding options for calculating surface curvature and gradient as well as area or volume. Values can be visually displayed through viewport color coding, including built-in histogram display. Below is the conference video.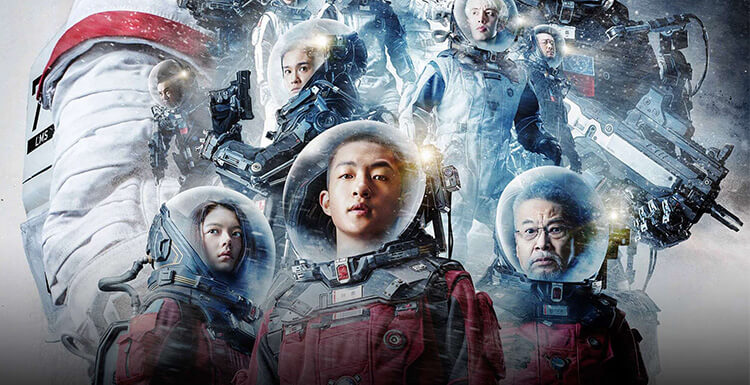 The Wandering Earth China Box Office Market Broke 3 Billion In 10 Days
As of February 15th, the Chinese New Year movie The Wandering Earth, directed by Frant Gwo, rendered by the leading in the CG industry, Fox Renderfarm. Star by Guangjie Li, Chuxiao Qu, Jing Wu and Man-Tat Ng, etc. The Wandering Earth has broken a total of 3 billion in the box office, becoming the sixth domestic film in the history of China's film history of over 3 billion domestically produced films. Also, it is the fastest to break 3 billion movies. The fifth place in China's mainland box office is Wolf Warriors II, with a total box office of 5.683 billion, directed by Wu Jing, starring Wu Jing, Frank Grillo. The story tells of the future world. Because of the ageing of the sun, the expansion of the universe, the earth is about to be swallowed up. In order to survive, humanity begins a wandering journey. Wanting to push the Earth out of the solar system and going to a new home will cost 15 billion tons of thrust. This process is staggering. Finally, the "400 years of preparation, 100 generations of participation, 2500 years of lonely sailing" grand opening of the stray. This process is not peaceful and full of crisis. The first is because the sun shines, melting the glaciers, causing abnormal climate changes, flooding the city, and leaving the earth behind the sun, and because the temperature is too low, humans cannot survive. In order to survive, people try their best to move underground. Due to the limited space in the dungeons, the first crisis caused countless deaths. As Jupiter's gravity increases, the Earth is about to hit a huge Jupiter. If it happens, the Earth is about to collapse. Faced with such a steep test, can the lonely and erratic earth continue to exist? The Wandering Earth special visual effects lens shocked the audience and beautifully rendered the doomsday scene in the story. The ice, the flood, the surface collapse, the darkness of the space... create a wonderful journey of the universe. Looking up at the stars from the earth, let people see a wonderful and unpredictable space. This is the result of four years of work in the film production team! In addition to the wonderful special effects, the props in the film are also well-made, "God's blowtorch" - the planetary engine's reach is 11,000 meters, and the tyrannical visual impact is amazing. Of course, if there is only an advantage in special effects production, the film is not enough to conquer the hearts of the audience. It is mainly the emotional clues that run through it, making people feel the same. Wandering is for survival, and it must be done. In many Hollywood movies, sci-fi-themed TV dramas have the plot to face the end of the world, and this film shows the Chinese people's attitude towards this: we can wander, but never abandon our hometown! Even if the disaster comes, it cannot be changed, and it will fly away with our planet. In the film, in order to defend the homeland, in order to find a place to live, and to seek the home of the soul, the people on the earth have repeatedly sacrificed to overcome the danger. The story is in the name of wandering, but wandering is to find a home that can be settled. We fear nature, but we are not afraid of difficulties. We always go forward with hope. In the universe, even if it is as small as dust, we are unyielding and determined to move forward. Since the film The Wandering Earth was released on the first day of the Chinese calendar on February 5th, the box office has been counter-attacked with a strong reputation. The film was released on the first day of the box office of 188 million. From the third day of the show, it quickly climbed to the single-day box office. On the fourth day of the show, the box office broke through 1 billion. On the sixth day of the show, it broke through 2 billion at the end of the Spring Festival holiday. On February 14 On the day, the film successfully broke through the 3 billion marks and launched an impact on the box office record of the mainland film history. In the Chinese mainland film and television market, it can be described as a "zero breakthrough" and a "great leap" in Chinese science fiction movies. It fills a gap in the history of Chinese film for more than 100 years. Compared with Hollywood, the development of science fiction movies in China is still zero. The appearance of The Wandering Earth is not a step forward, but a pole vault.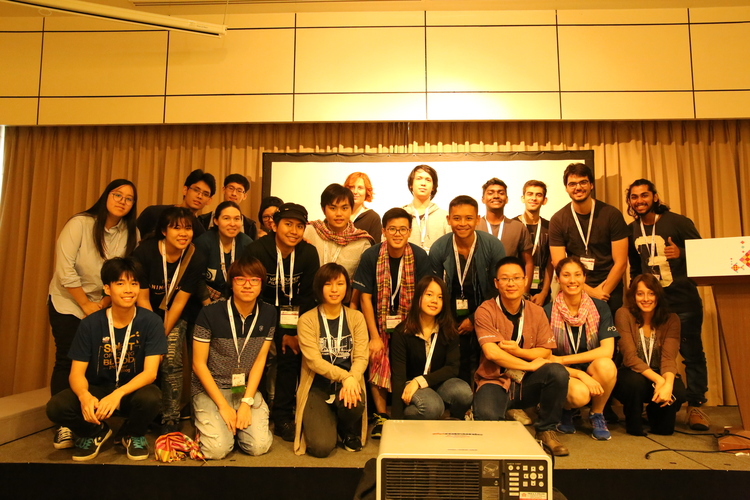 Fox Renderfarm Shines Like A Star at SIGGRAPH ASIA 2017
The 10th ACM SIGGRAPH Conference and Exhibition on Computer Graphics & Interactive Techniques in Asia was successfully held on 27-30th November 2017 at Bangkok International Trade & Exhibition Centre, Thailand. The 4 days SIGGRAPH Asia 2017 has attracted more than 7,000 CG industry experts, outstanding enterprises, practitioners and enthusiasts. There are a large number of professionals from CG field in Asia, more and more people wish to know more about the development of computer graphics and interactive technologies as well as their future trends. The SIGGRAPH Asia comprised of a total of 4 major exhibitions: Trade Exhibition (showcasing the latest innovative products and services), VR Showcase (a variety of fun virtual reality scenes), Art Gallery (mainly AR/VR/MR technology in the field), Emerging Technologies Exhibits (various emerging ideas and technologies). It also covers animation & visual effects, AR, cloud-based systems, computer graphics, gaming technologies, imaging, interactive & innovative technologies, virtual reality & simulation, visualization and other exhibitions. As one of the largest in the world, Fox Renderfarm is highly praised by both new and existing customers at the SIGGRAPH Asia 2017 in Bangkok. So far, Fox Renderfarm has provided rendering solutions for the 86th Academy Award the best animated short film "Mr. Hublot", the best-selling Indian film in the history "Baahubali: The Beginning" and "Baahubali 2: The Conclusion", another top grossing film in the Chinese box office record " Wolf Warrior 2 " and other amazing films such as "Bilal", "Kingsglaive: Final Fantasy XV", "L.O.R.D (Legend of Ravaging Dynasties)", "Throne of Elves" and many more. Fox Renderfarm booth has been so popular and received many visitors during the exhibition. We are truly overwhelmed by the support from the organizers as well as the attendees. This exhibition not only strengthened the cooperation between Fox Renderfarm and its existing customers but also helped new customers to understand the process and promoted further cooperation. At the same time, Fox Renderfarm's parent company Rayvision has launched a new platform, VIVUE.io — Better efficient review platform for video content collaboration. VIVUE.io has attracted the attention of numerous film directors and producers. VIVUE.io is suitable for content creators and teams such as directors, producers, artists, designers, managers and media to solve common problems such as video upload, review and team collaboration anytime and anywhere in order to allow content creation becomes more efficient and convenient. As of now, VIVUE.io acts as the International Selection Jury Online Review Platform for the 8th China International New Media Short Film Festival.  VIVUE.io has tailored the virtual off-site online review platform for the juries and has received good appreciation from directors such as Paul Brown, Jiang Wenli, Ding Liang, Zhuo Botang and other well-known directors. Mr. Mike Zheng, Marketing Director of Fox Renderfarm and Head of VIVUE.io, was invited to attend SIGGRAPH Asia CG in China Summit and delivered a speech entitled "Rapid Development of the China's Film Industry". Also present at the CG in China summit were president of SIGGRAPH Hong Kong, Rick Xu; president of SIGGRAPH Shenzhen, Felix Yip; president of SIGGRAPH Shanghai, Dr. Simon Shum; vice president of SIGGRAPH Hong Kong; and Jos Stam, senior research scientist of Autodesk and two Academy Awards for Technical Achievement winner. Other guest speakers also included Mr. Chris Murphy from Shanghai and Mr. Quentin from Chengdu. The CG in China Summit guest speakers mainly shared the development status and trends of CG industry in China, including animation, VR industry, real-time rendering, and animation technology, which provided a face-to-face exchange between experts and scholars from Asia. Mr. Mike Zheng described on the three stages of CG film industry in China. Through data comparison and case analysis, Mr. Mike Zheng demonstrated the current situation and trend of the development of film industry in China. He explained the whole process of BAT composition to all attendees and also mentioned about the China's film market guaranteed box office issue and box office film distribution characteristics. At this year's Student Volunteer Session Closing Conference, Mr. Mike Zheng was also invited to attend and delivered a speech about Fox Renderfarm GoCloud program. In recent years, students creative works have gained many appreciations from film and television industry. Fox Renderfarm as the industry leader, in order to unleash CG students' unlimited potential, Fox Renderfarm has launched a unique GoCloud program to provide support for students who have ideas and creativities without financial ability and technical expertise to realize their dreams. The program includes educational discounts, rendering offers, creative and outstanding project support, technical support, professional guidance, as well as review & collaboration platform and more. This year's SIGGRAPH Asia, Fox Renderfarm also provides student volunteers with rendering and VIVUE.io review collaboration platform technical support in order to help them to realize their CG creation dreams! During the exhibition, Mr. Mike Zheng also received media interviews by giving a comprehensive introduction to Fox Renderfarm, VIVUE.io review & collaboration platform, as well as RaySync enterprise data transfer solution with the aim to further promote our brands reputation. Fox Renderfarm can be described as very productive at SIGGRAPH Asia 2017, Fox Renderfarm managed to develop and maintain the relationships with the new and existing customers; VIVUE.io started to gain attention from the industry; CG in China Summit and Student Volunteer Session ended with a unanimous welcome by the attendees and volunteers. The confidence of SIGGRAPH Asia for Fox Renderfarm's leading position in industry along with the outstanding contribution is the most important reason that SIGGRAPH Asia decides to start such deep cooperations with Fox Renderfarm. And Fox Renderfarm really appreciated the awesome opportunity to present themselves in front of so many international 3D animation and VFX production companies. Let's take hand in hand to help enhance the development of CG industry. See You Next Year, SIGGRAPH Asia 2018 Tokyo!