Is Cloud Rendering Fast?
2022-09-09
cloud render farm | cloud rendering
With the gradual development of computer technology in recent years, a kind of cloud-based SAAS service platform, cloud render farm, has started to come into the CG industry. And cloud rendering farms have become an essential part in the eyes of many CG artists.
Some people will ask what is cloud rendering? Is cloud rendering fast? Before that, let's introduce what is rendering.
In the process of film and television production, we often use 3D software, such as 3ds Max, Maya, Blender, Cinema 4d, etc. In the last process of the final creation, the 3D artists make results of the 3D scene output to 2D pictures, and this process is called rendering.
Since some 3D scenes are complicated and tedious, after the process of modeling, mapping, topology, texture making, and so on is completed, you need to render all these parts of the scene to form a complete 3D work.
Rendering time depends on the complexity of your 3D scene, so it may take longer to complete the rendering.
Is Cloud Rendering Fast and How Fast is it?
Common 3D rendering requires running continuously for a dozen hours or more to render 1 frame. The standard for common movie projection is 24 frames per second. So how much time does it take to render using a regular computer configuration? Considering the impact of computer configuration and scene complexity, let's say that a computer needs 5 hours to render. What about switching to cloud rendering with 10 computers of the same configuration at the same time? The result is that the rendering time is directly reduced to only 30 minutes.
In normal times, if we want to reduce the rendering time, the only way to achieve the demand is by increasing the hardware configuration.
The rendering speed of 3D projects is mainly related to the CPU performance of the computer. If the CPU performance is too low, the rendering speed will be very slow. When it comes to projects of high complexity, it takes a day and a half to render, and the computer cannot do any other operations while rendering, then the overall resource utilization is also reduced. Uploading model time and Internet speed are closely related, and a bad network will affect the overall speed. However, some render farms have solved the problem of transferring, such as Fox Renderfarm, which provides a fast method of transferring large files, thus significantly increasing the upload and download speed.
Conclusion
The development of cloud rendering technology is advancing day by day, and all kinds of cloud rendering platforms have emerged, containing a variety of functions, involving areas such as film and television, animation, architectural design and game studios, etc. Just like Fox Renderfarm helps users to complete their rendering work more efficiently.
As a leading cloud render farm in the CG industry, Fox Renderfarm is always dedicated to contributing to the development of CG artists and offers a free $25 render voucher for each new user. Let's render your beautiful artwork together now!
Recommended reading
---
How to Render High-quality Images in Blender
2020-03-09
---
Top 9 Best And Free Blender Render Farms of 2023
2022-05-09
---
Revealing the Techniques Behind the Production of Jibaro "Love, Death & Robots", Which Took Two Years to Draw the Storyboard
2022-06-10
---
How to Render Large Scenes with Redshift in Cinema 4D
2019-10-15
---
Top 10 Free And Best Cloud Rendering Services in 2023
2022-06-24
---
Top 8 After Effects Render Farm Recommended of 2023
2022-07-07
---
How to Reduce Noise in Corona Renderer - Corona Denoising
2019-05-15
---
Why V-Ray Render is Black in SketchUp And How To Fix it?
2019-05-07
---
Partners
Previous: If Local Rendering is Slow, What About Using Cloud Rendering?
Next: Which is Better: Using Cloud Rendering or Your Own Computer Rendering?
Interested
Top 10 Free And Best Cloud Rendering Services in 2023
Are you looking for the best cloud rendering services? There are many cloud rendering services on the market today, but they differ in their capabilities and the 3D software they support. Before we introduce you to the best cloud rendering services, let's understand what cloud rendering is.Cloud rendering refers to the technology that transfers the 2D or 3D graphics rendering from the client to the cloud server, the application of cloud rendering can greatly simplify the client. That's to say, with display and network access functions, users can enjoy top-level graphics processing capabilities, which will make the same graphics application appear on different terminal devices without distinction.By the way, if you're looking for google cloud rendering service, I'm sorry to tell you that in the middle of 2021, Google Cloud officially shut down its Zync render online cloud rendering services. 1. Fox Renderfarm - Best Cloud Rendering Services!Fox Renderfarm - The Best Blender Render FarmFox Renderfarm is the industry's leading provider of cloud rendering services and an excellent render farm. In operation since 2011, Fox Renderfarm has earned a reputation for quality performance, great customer service and flexible pricing plans. With over 20 years of experience, Pioneer's core team serves over 200,000 users and top leading visual effects companies and animation studios from over 50 countries or regions, with clients including multiple award and Oscar winners. It supports both CPU and GPU cloud rendering. Fox Renderfarm supports many 3D software such as C4D, Maya, Arnold, Blender, Redshift and more. Fox Renderfarm now offers a free $25 trial for new registrants. 2. RebusFarm - Arnold Cloud Rendering Services!RebusFarm - Excellent Render Farm for BlenderRebusFarm was founded in 2006 in Cologne, Germany. RebusFarm is designed to meet the growing demand for rendering capabilities in the 3D animation field. The render farm is designed to meet the growing demand for rendering capabilities in the 3D animation field. RebusFarm supports all common 3D applications, including host applications, as well as secondary rendering applications. In addition, RebusFarm's goal is to provide the greatest possible rendering power at the most affordable price, while maintaining a service-oriented connection with its customers. RebusFarm offers Arnold cloud rendering services. Each new user automatically receives a free trial of 25 RenderPoints when they register. 3. Chaos Cloud - Houdini Cloud Rendering!Chaos CloudChaos is a world leader in the field of visualization and computer graphics. Chaos creates technology that enables artists and designers to visualize anything they can imagine. Chaos offers the Houdini cloud rendering service, which allows you to easily submit render jobs to the Chaos Cloud directly from the V-Ray for Houdini interface. 4. Garagefarm - Sketchup Cloud Rendering!GarageFarm - Cloud Rendering Blender Render FarmGarageFarm is a small team of technical and 3D enthusiasts who, after years of painful and horrible rendering experiences, decided one day to create their own render farm. GarageFarm allows you to easily upload and manage your projects. He offers Sketchup cloud rendering service and offers a free trial for $25. 5. iRender - After Effects Cloud Rendering Services!iRender - Great Blender Render FarmiRender is a software company based in Vietnam where people, happiness and creativity are at the core of all activities that inspire the company's mission. As a PaaS and IaaS provider, they offer global cloud computing solutions with GPU rental server services for 3D rendering (CPU and GPU remote rendering farms), processing big data or any other GPU intensive tasks. iRender has different prices depending on the GPU and CPU servers. iRender also offers after effects cloud rendering services. 6. VFXFarm - CPU & GPU Cloud Rendering Services!VFXFarmThe VFXFarm story started when traditional cloud rendering companies couldn't meet their needs. VFXFarm offers an awesome user experience, a user-friendly interface, beautiful positioning, color management, applications from websites to Windows and Mac, automatic synchronization of cloud rendering project output, and much more. He offers both CPU and GPU cloud rendering services. 7. RenderShot - KeyShot Cloud Rendering Service!RenderShotRenderShot is a KeyShot render farm based in Vancouver. It is an authorized KeyShot cloud rendering service provider, powered by a team and community of KeyShot enthusiasts and top industry developers, providing step-by-step solutions for all your KeyShot rendering needs. It is built with powerful GPU and CPU servers that are professionally optimized to enable KeyShot CG artists to render multiple jobs at once without sacrificing quality or time. 8. Conductor Cloud Rendering - Good Cloud Rendering Services !Conductor Cloud RenderingConductor was developed by entertainment industry veterans and SaaS web development experts who share a love of discovering and using the best of cloud technology. At the heart of Conductor is the idea that cloud computing will replace the traditional "render farm". Conductor's platform was developed to achieve the scalability, security, flexibility and affordability required for A-list feature production. They offer a very good cloud rendering services. 9. GridMarkets - Redshift Cloud Rendering Services!GridMarketsGridMarkets is a partner of Redshift 3D and provides Redshift cloud rendering service. CPU and GPU rendering are supported. His price is from $0.80/machine-hour all inclusive. 10. SheeIpt - Free Blender Cloud Rendering Services !SheepIt - Free Blender Render FarmSheepIt is a free Blender cloud rendering service. It differs from other render farms by the word distributed, as the service does not own the machines that render, but relies on people sharing their computers. As a result, there is almost no limit to the capabilities of a render farm. As project owners add their scenes to the job queue, the service splits the animation into single frames for rendering, sends each frame to a connected computer, and optimizes its selection based on available memory and CPU/GPU capacity. This free cloud rendering service is free of charge. You can earn points by sharing your computer, and these points will give you access to free renders at SheepIt. SummaryFox Renderfarm hopes it will be of some help to you. It is well known that Fox Renderfarm is an excellent cloud rendering services provider in the CG world, so if you need to find a render farm, why not try Fox Renderfarm, which is offering a free $25 trial for new users? Thanks for reading!
The Key Differences Between Cloud Rendering and Local Rendering: Which is Right for You?
In today's fast-paced digital world, rendering has become an integral part of a wide range of industries, including animation, visual effects, architecture and gaming. When it comes to rendering, there are two main methods that are widely used: cloud rendering and local rendering. Understanding the basics of both methods is crucial for professionals in these fields.In this article, we'll explore the differences between cloud rendering and local rendering, including comparison of price, rendering speed, data security, and maintenance. What is Cloud Rendering and Local Rendering?!benefits of cloud rendering -1Local rendering refers to the process of performing computer graphics rendering tasks on a user's own hardware infrastructure, typically using dedicated software installed on a local machine. In this method, the rendering calculations and processing are performed directly on the user's computer or a local network of computers without relying on external resources or services. The user's computer, equipped with sufficient processing power and resources such as CPUs, GPUs, and memory, handles the entire rendering pipeline, including geometry processing, shading, texturing, and image synthesis, to produce the final rendered images or animations. Local rendering provides users with full control over the rendering process, allowing for customization and real-time feedback during the rendering workflow.On the other hand, cloud rendering involves submitting rendering tasks to server clusters in a cloud platform, utilizing the powerful computing capabilities and resources of cloud computing to complete the rendering tasks. Cloud rendering has massive computing resources and is especially suitable for large and complex rendering tasks. Cloud rendering usually supports a wide range of operating systems and software platforms to meet the different needs of users, so that users do not have to buy expensive rendering equipment, and do not need to be responsible for the maintenance of the equipment, and can also get technical support from professionals.[Top 10 Free And Best Cloud Rendering Services in 2023](https://www.foxrenderfarm.com/share/free-and-best-cloud-rendering-services) Cost Comparison of Cloud Rendering and Local RenderingLocal rendering requires artists to purchase their own hardware devices, such as graphics cards, CPUs, memory, etc. Furthermore, in order to meet certain rendering requirements, a significant budget needs to be allocated for purchasing high-end equipment. Additionally, when large-scale rendering tasks need to be performed, more hardware devices need to be added, which also consumes more resources such as electricity.In contrast, cloud rendering service providers offer various tailored service packages and provide corresponding pricing plans based on the specific needs of each user. Thus, cloud rendering is generally more affordable compared to local rendering. Performance and Speed of Cloud Rendering and Local RenderingFor local rendering, the rendering speed depends on the hardware configuration of your computer and the version of the rendering software you are using. In general, local rendering tends to be slower and requires longer processing times. Longer rendering tasks can also consume a significant amount of the computer's processing resources, causing inconvenience for artists who need to perform other tasks.On the other hand, cloud rendering, with its powerful server hardware configurations and optimized systems, offers faster rendering speeds. It can handle multiple tasks simultaneously, resulting in much higher efficiency compared to local rendering. Data Security and Privacy of Cloud Rendering and Local RenderingLocal computers require the installation of design software for rendering tasks, and some of these software may have certain security vulnerabilities, copyright issues, or piracy concerns. Additionally, rendering tasks may involve sensitive design materials, making local rendering susceptible to potential security risks and hacker attacks.Cloud rendering service providers typically employ multiple layers of security mechanisms to ensure the data security of users. They utilize internal measures to hide and protect against external attacks. Weighing the Effort Needed for Cloud Rendering and Local Rendering SetupsFor local rendering setups, you need to invest in and maintain your own hardware infrastructure, including powerful processors, graphics cards, and ample memory. You also need to install and update rendering software on your machines. This requires upfront costs, ongoing maintenance, and potential technical expertise to troubleshoot any hardware or software issues that may arise. Additionally, local rendering can be time-consuming, especially for complex rendering tasks that require long processing times.On the other hand, cloud rendering eliminates the need for substantial hardware investments and maintenance. Cloud service providers offer pre-configured, high-performance rendering servers, allowing you to tap into their computing resources on-demand. This saves you the effort of managing hardware upgrades or troubleshooting technical problems. Cloud rendering also enables parallel processing, allowing multiple tasks to be rendered simultaneously, thus reducing overall rendering time.However, it is worth noting that using cloud rendering services requires an internet connection, and you may incur additional costs based on usage and data transfer. You also need to ensure the security of your data by choosing reputable and secure cloud rendering service providers. Best Cloud Rendering Platform RecommendedLocal rendering and cloud rendering both have their advantages and disadvantages, and the choice of which method to use depends on the specific needs and project requirements of the designer. Factors such as time, cost, and quality need to be weighed, and the appropriate rendering method should be selected for the project.That being said, if you are impressed by the advantages of cloud rendering, I would recommend a leading cloud rendering platform and render farm called Fox Renderfarm. It excels in efficiency, cost-effectiveness, security, and maintenance-free operation.!Fox Renderfarm - Best V-Ray Render FarmFox Renderfarm supports most 3D software, renderers and plugins, as well as CPU and GPU rendering. The $25 free trial is a great opportunity to try it out!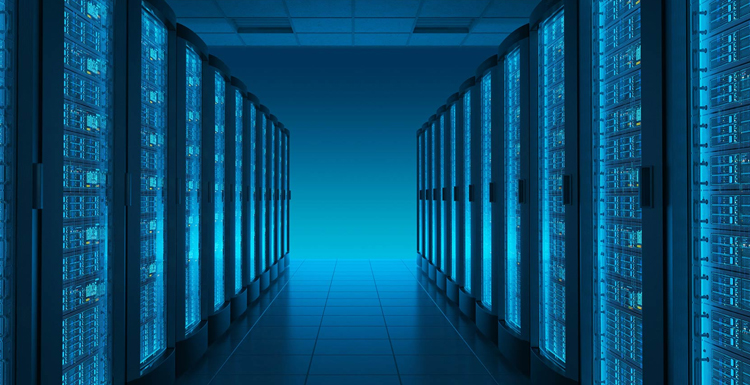 Three Aspects To See The Best Cloud Render Farm
How to choose the best cloud render farm, briefly summarized as three major points 1.Cost-effective. This is undoubtedly the first choice. In fact, many platforms have free trials, such as the new user registration of Fox Renderfarm is $20 rendering coupons, and many platforms will often hosts events, just like the upcoming holiday, Christmas.Fox Renderfarm invite you to participate in the Christmas-spinning Game, the award-winning overview is high. 2.Good services. You can fully experience the actual situation and the technical perfection of the platform during the free trial, the technical content and service level, the professional level of the customer service staff, the technical staff, etc. Real experience assessment. 3.Compatibility and securityWhether the platform is complex to use, which Software, Plug-ins can be supported, security when the platform is used, and so on.As the leading cloud render farm in China, Fox Renderfarm can be used as your preferred platform. With more than ten years of technology precipitation, the stability of the platform is undoubted. The first feeling after many users use it is fastest! Because we has more than thousands of rendering nodes, it is flexible to schedule, no waiting necessary. Fox Renderfarm provides GPU & CPU rendering services, and is a rare platform that supports both services.User-friendly interface design, users can see the rendering progress in real-time, and fully support mainstream CG software and plugins such as 3ds Max, Maya, Arnold, V-Ray, C4D. For security, the rendering platform data center is ISO27001 certified. It implements security and encryption measures with reference to the security specifications recommended by the MPAA (American Film Institute). It has professional transmission services, uploading, rendering, and downloading.The customer service of our render farm is 24/7 hours online. We have exclusive TD and customer service for your all-weather service, so if you click on the consulting service to jump out of a message window, no one will reply immediately, it should be New Year. Think of a customer service brother said: playing games are not as fast as I go to work, with a full-screen cascading consultation window.