Render Nodes Rental Spring Sale!
The Unlimited Render Rental Service allows you to rent your own physical machines on our render farm with the setup, software, power, maintenance & technical support all provided by us. The service is a high priority reservation and it is perfect for users that will be continuously submitting an unlimited amount of rendering tasks for a certain period. You will have instant access to your reserved machines once the service is purchased and confirmed.
About Render Nodes Rental SPRING SALE!
Rent physical machines with the setup, software, power, maintenance & technical support all provided by Fox Render**farm**.
For CPU Rendering ONLY
Minimum rental of 20 render nodes for 1 week
8th February - 31st March 2021 (UTC+8)
If you are interested to purchase or inquire regarding the Unlimited Render Rental Service, please email your account manager or gordon@foxrender**farm**.com for price and details.
---
Get 100% CPU Render Coupon Back on Recharge!
Due to the COVID-19 pandemic, we know that some artist needs to lockdown in-home. As the largest render farm in the CG industry, Fox Render**farm is always back with you, to encourage 3d artists can more focus on creation, we offer a big discount for you. So, Fox Render**farm Spring Sale is live!
Get 100% CPU Render Coupon Back on Recharges of $200 & above.
Double your render credits, boost your render speed
8th February - 8th March 2021 (UTC+8)
CPU coupon's validity time: 8th February - 31st March 2021 (UTC+8).
Recharge more and get more now:
Note: valid for CPU rendering within the official pricing scheme.
---
What is an online render farm?
An online render farm is also known as a parallel computing system with distributed clusters. It is a computer system built with CPU or GPU servers, Ethernet, and operating systems to get the computing power of the supercomputer, which allows users to submit and manage render jobs through web or desktop client, SDK, etc.
An online render farm, it's some kind of online service in which the users can upload their work to the render farm company, and using their massive rendering nodes to help render your work to save time and money. Like the best online render farm Fox Render**farm, always provides massive rendering nodes for users to render their projects and shorten their render**ing time to meet their tight deadlines.
Here are some must-have features for the online render farm:
Desktop App
It can help easily upload and download your render work with just drag or drop, some app can even preview the rendering performance.
7*24 Customer Service
Around the clock customer service is very important for such an online render farm.
High Security
No one will expect his render work will be leaked to the public, especially for some big companies.
Competitive Pricing
Everyone knows how important it is, right?.
5.High Performance
Only high performance makes sense, it could help save us time and energy.
Widely Supported Renders and Plugins
There are a lot of people using different renders and plugins, only widely supported renders and plugins can meet most people's requirements.
7.Available Anytime
High availability means you can render your work anytime. Don't need to wait too much time in the queue.
---
Share Your Halloween 3D Artwork & Get Free Render Credits from Fox Renderfarm
This Halloween, get a treat by giving a trick with Fox Renderfarm!
Rules: Post your Halloween 3D Trick Arts & @Fox Renderfarm** on our Facebook homepage.
The most-liked artwork will Get US$100 Render Credits

Time for entries: 19th-29th Oct. (UTC-8)

The winner will be announced on 30th Oct. (UTC-8)
Enjoy powerful cloud render farm for spooky Halloween render**!
GOOD LUCK everyone!
---
Fox's Got Talent 3D 'Easter Egg' Challenge
Wanna show your talent on the world stage while winning big prizes?
Today's the day! Share your fun stories or crazy ideas about 'Easter Eggs' through 3D renders with us! The Top 3 artworks will be featured and promoted in multiple online channels, and their authors will get a good deal of render coupons from the world-leading cloud render farm!
Fox's Got Talent 3D 'Easter Egg' Challenge
Theme: Easter Egg
Spring has sprung, Easter is coming soon. Speaking of Easter eggs, you may have the image of rabbits holding colorful eggs, or you may think about the variety of candies and chocolates. And if you are a movie fan, lots of hidden surprises will conjure up in your mind… Whatever Easter Egg means to you, set your imagination free, create a 3D render, and tell us your story.
Enjoy your creation and happy render!
Time
Time for entries: Feb. 26th - Mar. 30th(UTC+8)
Winners announcement time: Apr. 6th(UTM+8)
Prizes
3 artworks will be selected and awarded with fast and easy cloud rendering services provided by Fox Render**farm**.
1st Place:
Fox Render**farm: render** credits worth US $500
2nd Place:
Fox Render**farm: render** credits worth US $300
3rd Place:
Fox Render**farm: render** credits worth US $200
Besides, the winning artworks will gain a great amount of exposure and publicity.
Interview with Fox Render**farm**
Advertisement and promotion on our official website, social media accounts, and newsletters.
Fox Render**farm** has close cooperation with multiple excellent CG studios and artists worldwide, come and shine your talent on the global stage!
How to submit
Join CG & VFX Artist Facebook group, post your artwork in the group with tags FGT3D and FGT3DEasterEgg2020. Or send your artwork to FGT3D@foxrender**farm**.com with your name and/or the studio's name.
Rules
Your entry must relate to the challenge's theme (we strongly encourage you to set your imagination free)
Your entry must be a 3D rendered image
Your entry can be created by one artist or a group
There's no limitation on styles and the choices of software and plugins
Your entry must be original art created specifically for the challenge (no existing projects)
Minimal use of third party assets is allowed, as long as they are not the main focus of your scene (third party textures and materials are not included in this p and can be used freely)
No fanart allowed
Feel free to enhance your rendering
Images that depict hate, racism, sexism or other discriminatory factors are not allowed
Works must be submitted before the deadline
---
What is the difference between a traditional render farm and a cloud rendering render farm?
What is the difference between a traditional render farm and a cloud rendering render farm?
Generally, a render farm is a cluster of computers used to provide CGI (computer-generated imagery) through a batch processing method. While, a traditional one means building it on your own, which means you need to buy a lot of computers and fix them yourself whenever there is a problem. It is a local render farm, use local nodes.
Cloud rendering render farm, aka cloud render farm, online render farm, is a render centre that you can send your asset and render from far away, they are connected by the internet, "Cloud", means internet. It becomes a kind of online services for artists to upload their tasks to the services providers, and download their final render results when completed.
However, when render farm is put on the 'cloud' it means faster because commercial render farms have better and more high capacity nodes, and some of them provide customer services and TD support for technical issues, like Fox Render**farm. For eg, you are in India and you use cloud** rendering render farm, wherever their servers are in, you still can use their platform to control their nodes to render your files, it can save your local hardware cost. if you don't have a stable render, using a cloud render farm would be much better than build an in house render farm, low cost and higher efficiency.
The advantages of using a cloud rendering render farm,
Powerful rendering speed
The top render farm companies can provide thousands of rendering nodes which have powerful CPUs and GPUs, it could definitely save your time on the rendering process.
Cost Effective
Compared with the traditional render farm, it would be much more cost-effective especially for a big project. You don't need to spend too much money to purchase hardware and maintain the network, and don't need to hire people to manage it.
24*7 Customer Service and Technical Support
Around the clock customer service and technical support could always be a lifesaver if we met any problem when rendering but don't know how to solve it. The professional service team could totally help you with that.
Easy to Use Desktop App
Some online render farms have their own desktop app which has a lot of great features, such as drag and drop project submission, preview during rendering, automatically uploading and downloading project etc.
The disadvantages of using a cloud rendering render farm,
Security
Some small render farm will not sign the Non-Disclosure Agreement with customers, so you'd better find some high reputation company who had worked with big producing companies on famous films, if ever worked with OSCAR winners would be the best.
Software, Render and Plugin Compatibility
Different people would have different habits, so the more software, render & plugin the cloud render farm supports, the better. And if the online render farm can even support custom's own plugin, it would be a great added-value service.
Putting everything done on cloud is a kind of trend with a high-speed internet connection and large data transmission become more and more available. But the choice between the traditional one and online render farm depends on the needs of the project. But it's always worth trying the cloud render farms, coz most of them give new users a free trial, like Fox Render**farm**, US$25 free trail is waiting for you.
---
Render Farm Reviews from Indian Well-known Movies
As a leading render farm and the largest online render farm in the CG industry, Fox Render**farm has earned a good reputation for its quality performance, great customer service and flexible pricing scheme. We have provided our best cloud** rendering services for over 160,000 happy customers from 50+ countries and regions.
Fox Render**farm** frequently receive good reviews from our customer. On this page, we will showcase some testimonials from our beloved Indian clients.
Mission Mangal
It's been a breeze having Fox Render**farm as render** partner. The service has always been very prompt on the requirements. However, I wish we were always given an average of higher number of blades.
——Asif Sayed, the Vice President Operations at Famulus Media & Entertainment
Baahubali: The Beginning
2015 India's top grossing blockbuster. 2015 India's top budget historical epic movie.
"Fox Render**farm have been very helpful to us during our crunch time on the feature. The pricing structure offered to us was competitive for the quantity of work we were producing with render nodes being always available to us for use. Within around a month we rendered approx. 80,000 frames, totaling 27,000 render hours on the Fox Render**farm render farm."
——Subhrojyoti Banerjee, the senior VFX artist of Makuta VFX
——A K Madhavan, the Founder & CEO of Assemblage Entertainment
---
What is rendering in the cloud?
In recent years, Disney has been keen to remake classic animations and has released live-action versions of Maleficent, Beauty and the Beast. They have achieved amazing consistency between the 3D picture and the original animated picture. It can be said that the 2D animation lens is perfectly restored.
Reference picture from Beauty and the Beast
There is only one magic weapon to do this - Special Effects!
In a VFX movie, these gorgeous effects are 24 pictures per second, even a short 10-second special effect. For the artist who produces the special effect, that is 240 pictures, and sometimes for production needs, And divides a screen into multiple layers. To meet the needs of rendering, most VFX studios choose to rent a commercial render farm for rendering. Of course, there are also a few companies that build their own render farm. But now the CG industry has appeared a technology called cloud rendering, also known as rendering in the cloud. Cloud rendering is to upload materials to the cloud, and remotely use the hardware of those companies that have cloud computing systems to render. This means that no matter where the artist is, he can use cloud rendering to complete the work quickly and easily. It's easy to use, the price is reasonable, and you can perform rendering operations no matter what time and place, without spending time to maintain.
Registration
To use a cloud rendering service, you need to register with the platform first. Like Fox Render**farm**, there is $25 free credits for every new registration.
Project Upload
Log in and upload your project with the platform.
Rendering
The system will automatically analyze and render your project.
Project Download
Download the rendered frames with a few simple clicks.
And, according to the urgency, you can arrange the order of rendering and monitor the progress of rendering anytime, anywhere. In addition, cloud rendering computing technology can also divide one or more rendering tasks into several parts, which are simultaneously rendered by each node in the cluster, thereby reducing the overall rendering time and shortening the movie production process.
For example, if A wants to render a 60-second special effect, 24 pictures in 1 second, the cloud rendering can automatically distribute these 1,440 pictures to 24 machines, and each machine renders 60 pictures. In this way, the rendering time becomes 1/24, and the producer no longer has to worry about rendering issues!
The pricing method of cloud rendering is likened to a "home electric meter", and only charges when it is used
The development of cloud rendering is the general trend.
Due to the special nature of film production, special effects studios do not always have something to do, but as soon as they receive production needs, they need to focus and render a large number of materials. If you build your own render farm, you also have to bear the burden of intermittent idle hardware, and cloud rendering is the best solution.
Mr. Hublot won the 86th Academy Award for Best Animated Short Film with rendering support by Foxrender**farm** in 2014
Another advantage of cloud rendering is that it lowers the threshold for special effects production. It allows small studios to also afford high-quality material rendering, which undoubtedly brings new changes to the CG industry. For example, Mr. Hublot, which won the 86th Academy Award for Best Animated Short Film in 2014, was produced by an animation team using Foxrender**farm's cloud** rendering technology. This allows many teams to see more hope and the opportunity to bring more high-quality work.
Three Robots of Love, Death, and Robots,which also rendered by Fox Render**farm**
Fox Render**farm is a leading cloud** render farm service in the industry. Since the foundation in 2009, Fox Render**farm** has earned a good reputation for its quality performance, great customer service and flexible pricing scheme.
---
How does a render farm work
Rendering is a very important part of 3D production. This step will generate the final image including information such as models, scenes, textures, effects, and lights.
Rendering in film and television special effects is computationally intensive and requires a lot of server computing, especially for animated film production, where rendering time is almost a big challenge. So for the producer, render farm is a good choice. Cloud rendering is based on render farms that are more convenient and efficient for rendering.
So how does a render farm work and why choose it?
The render farm is also called the distributed parallel cluster computing system. It refers to the calculation method of a supercomputer built with an existing CPU /GPU, Ethernet, and operating system. The render farm is made up of thousands of servers.
Cloud rendering is an upgrade on the render farm. We can upload the material to the cloud and use the cloud render farm for calculations remotely. And the server will distribute the files to multiple servers and render them according to the uploader's choice.
For example a 10-second special effect lens, 10 hours for a single machine rendering, then if you use 10 machines to render, then the rendering time becomes 1/10.
Cloud rendering has the following advantages:
No geographical restrictions, wider market scope, lower idle rate, and cost savings.
Render farm with better server configuration to ensure user safety and efficiency.
User can control the rendering progress anytime, anywhere.
The emergence of cloud rendering has almost swept the entire production industry, which is the trend of the times. It not only brought great changes to the production industry but also provided strong support. For the fast-paced modern, it is more convenient and convenient, which is why more and more people choose the cloud render farm.
---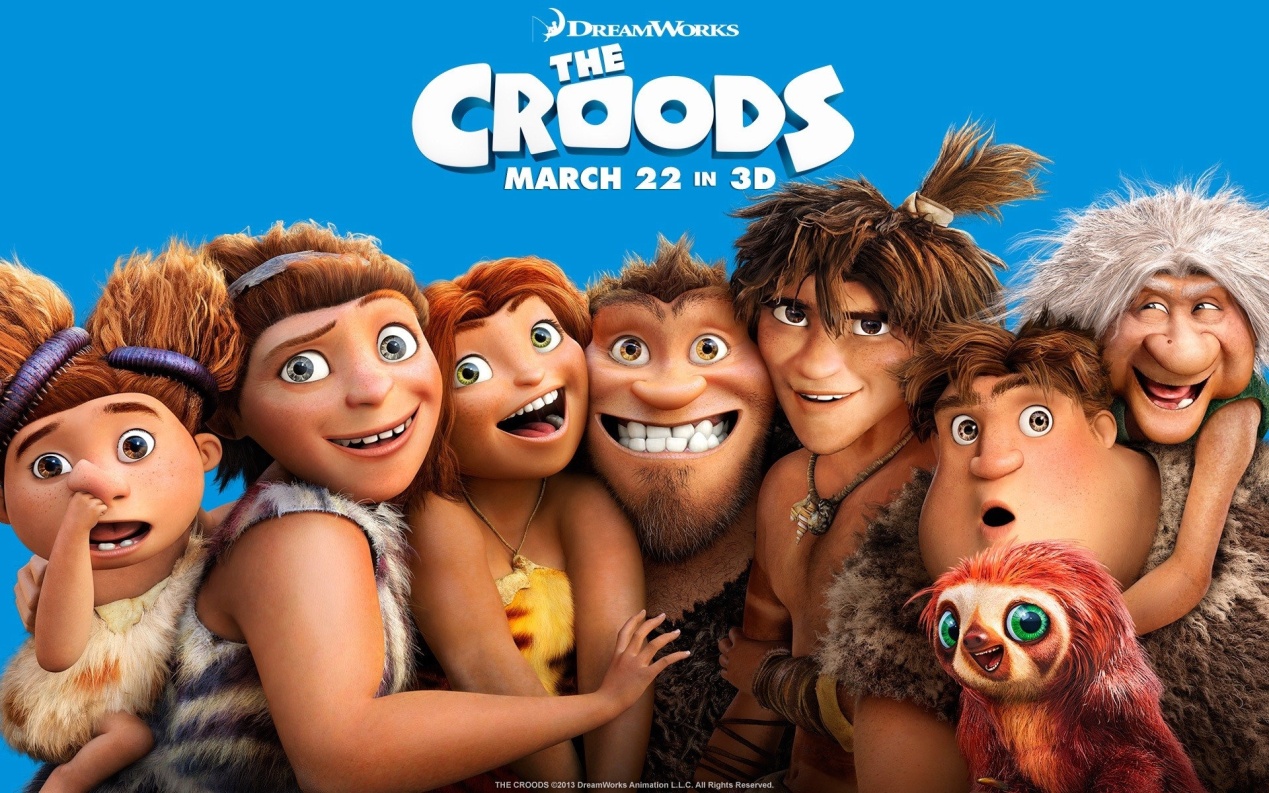 Animated Movies Rendering VS Video Games Rendering
Involving the difference between offline and instant.
The rendering of animated movies is very inspecting the hardware level. Generally, it is cost a long time in the industrial-grade cluster workstations, always several hours to several weeks. Then, the final works to the audience is ok.
The quality of an animated movies is high. There are a lot of 2K and 4K works. It is not a problem to show on IMAX. It is depend on hardware devices and the long time rendering.
The rendering of the video game is different. When the player is sitting next to the game, it must complete one frame in tens of milliseconds.
Game rendering, including mobile and PC games, the screen is no bigger than the screen of the theater, so the requirements are much lower, generally will not exceed the mainstream TV level, so we describe a high-definition game will often admire "Smell the aroma of the graphics card", mobile games and PC games are the same, playing games is actually playing a graphics processing unit (GPU).
The difference of engine.
Animated movies rendering pursues reality, using global light source, real-time calculation of particle effects and fluid effects.
Video game rendering generally uses pre-optimized models and material compression techniques, simple local light sources. However, the excellent story video game is another thing, it needs to be downloaded separately, just like watching in the video.
The above is the difference between animated movies rendering and video games rendering.
Let's talk about the difficulty of film and television rendering.
Usually 2K movies use an rendering time of about one hour per frame, while Hollywood mainstream movies have resolutions of 2K, 4K, 6K, and 8K, and each quality time will increase by four times.If the scene involves complex calculations such as particles and fluids, a frame may take more than 10 hours of rendering time.
The huge cluster of render farm solves this problem well. Its mode is similar to that of conventional cloud computing, where 3D programs are rendered in remote servers, and user terminals access resources through high-speed internet access via the web or clients. The instruction is sent from the user terminal, and the server executes the corresponding rendering task according to the instruction (allocating multi-node multi-frame simultaneous rendering, which will greatly shorten the rendering period), and the rendering result picture is transmitted back to the user terminal for display.
The cloud render farm can be understood as a high-performance cloud computing cluster system (thousands to tens of thousands of high-performance rendering nodes).
---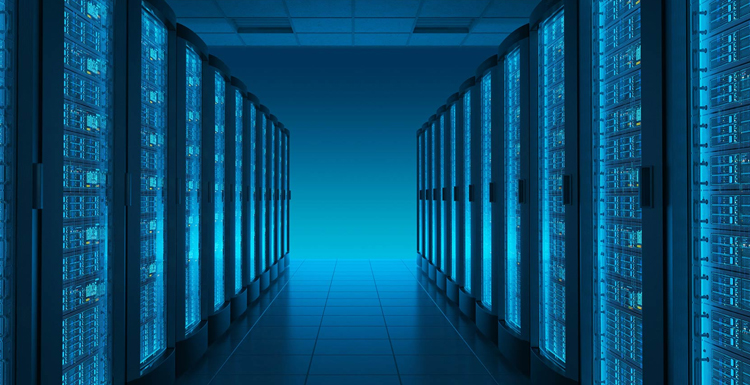 Three Aspects To See The Best Cloud Render Farm
How to choose the best cloud render farm, briefly summarized as three major points
1.Cost-effective.
This is undoubtedly the first choice. In fact, many platforms have free trials, such as the new user registration of Fox Render**farm is $20 render**ing coupons, and many platforms will often hosts events, just like the upcoming holiday, Christmas.
Fox Render**farm** invite you to participate in the Christmas-spinning Game, the award-winning overview is high.
2.Good services.
You can fully experience the actual situation and the technical perfection of the platform during the free trial, the technical content and service level, the professional level of the customer service staff, the technical staff, etc. Real experience assessment.
3.Compatibility and security
Whether the platform is complex to use, which Software, Plug-ins can be supported, security when the platform is used, and so on.
As the leading cloud render farm in China, Fox Render**farm can be used as your preferred platform. With more than ten years of technology precipitation, the stability of the platform is undoubted. The first feeling after many users use it is fastest! Because we has more than thousands of render**ing nodes, it is flexible to schedule, no waiting necessary.
Fox Render**farm provides GPU & CPU render**ing services, and is a rare platform that supports both services.
User-friendly interface design, users can see the rendering progress in real-time, and fully support mainstream CG software and plugins such as 3ds Max, Maya, Arnold, V-Ray, C4D.
For security, the rendering platform data center is ISO27001 certified. It implements security and encryption measures with reference to the security specifications recommended by the MPAA (American Film Institute). It has professional transmission services, uploading, rendering, and downloading.
The customer service of our render farm is 24/7 hours online. We have exclusive TD and customer service for your all-weather service, so if you click on the consulting service to jump out of a message window, no one will reply immediately, it should be China's New Year. Think of a customer service brother said: playing games are not as fast as I go to work, with a full-screen cascading consultation window.
---
What is cloud rendering
Cloud rendering is calculated in a similar way to general cloud computing, and it is a rendering method based on render farm.
Users can package their own customized files, upload the packaged files to the cloud rendering server through the cloud rendering client, make full use of the computer hardware resources in the cluster network, and calculate the complex 3D scene through a large number of computer calculations to generate a preview image, or the final animated image for visual effect adjustment or post-production synthesis. Better rendering hardware, lower rendering costs and easier to use. These are the points where cloud rendering has advantages over traditional rendering.
For example, the producer made an interior rendering. If the rendering is based on the 3600X2500 size, a general computer will take at least 3 to 6 hours, but if you use cloud rendering service, you only need to upload the file to the client, rendering time can less than 1 hour. Cloud rendering is several times faster than house render farm. And during the rendering, it does not take up the producer's machine. And for the producer, you don't need to always be in front of the computer, you can view the rendering results anytime, anywhere.
Let's take Maya web submission process as an example, only 4 steps in Fox Render**farm: submit > analyze > render** > download,
1.Click "Submit" button on the left, select the software for submission> set a project path (Note: select a project path to map the local Maya project path)> select the document for rendering, after that, click "Next".
2.Add software configuration after submitting the job (Note: selection of the rendering system), click "Go Analysis" and wait patiently for the analysis to be completed.
3.Click the job with "Analysis Done", set render parameters and then submit it for rendering (Note: the rendering actually starts only at this job)
4.On the rendering page, click the job > export the file > download.
The cloud rendering platform can dynamically adjust the scale of the cloud rendering platform. When the rendering requirements reach the peak warning, the dynamic adjustment automatically expands more computing resources, all the adjustment are automated, and the software running environment and fault tolerance rate are extremely high. Can meet the rendering needs of a variety of software. If you want to learn more about what cloud rendering is, we offer a free trial in $20 ,welcome to take an experience.
---
Recommended reading
---
How to render large scenes with Redshift in Cinema 4D
2019-10-15
---
Arnold\ V-Ray\ Octane\ Conora\ RedShift, Which Renderer Is The Best?
2019-04-15
---
How to Render High-quality Images in Blender
2020-03-09
---
How the Redshift Proxy Renders the Subdivision
2018-12-28
---
China Film Administration Release New License Logo
2019-01-09
---
Maya 2018 Arnold's Method of Making Motion Vector Blur in AOV Channel
2018-12-26
---
Corona Renderer Learning - Denoising
2019-05-15
---
Redshift for Cinema 4D Tutorial: Interior Design Rendering
2019-10-12
---
Partners