What is a Render Farm? The Latest and Full Answers to Questions About Render Farm in 2022
What is a Render Farm?
Render farm, also called cloud rendering services. In fact, we should call him "Distributed Parallel Cluster Computing System", a supercomputer built with off-the-shelf CPU /GPU, Ethernet and operating system. It enables mainstream commercial computer hardware devices to reach or approach the computing power of supercomputers.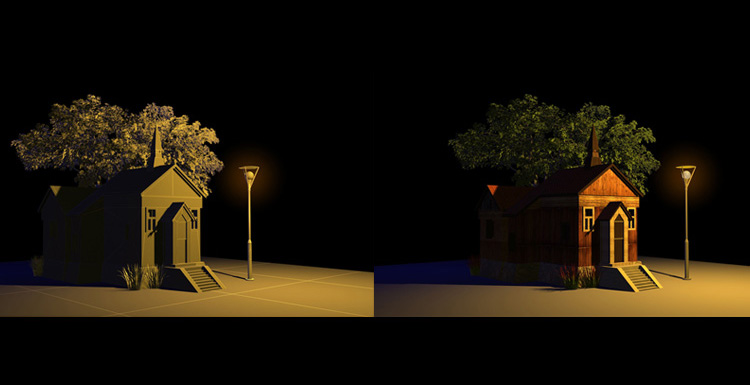 The principle is that distributed parallel computing is divided into spatial parallelism and temporal parallelism. Parallelism in space refers to the execution of computations concurrently with multiple processors. Some renderers already support single-frame split-and-split rendering. Parallelism in time refers to pipeline technology. The frontier scientific research of cluster computing systems is mainly spatial parallelism, and the flow parallel computing in time has been widely used.
What is a Cloud/Online Render Farm?
This question is really quite simple. It renders your files on the Web without the need to download software. The advantage is that it doesn't put too much burden on your computer and you can implement an offline rendering service with just a few easy clicks.
How Expensive are Render Farms?
Each render farm offers different prices, so let's take a look at Fox Renderfarm as an example to give you a general idea of the rendering prices. First of all there are many render farms that offer coupons for the newly-registered users and Fox Renderfarm is not an exception, it offers a free US$25 coupon and there are additional discount programs for CG students, teachers and freelancers.
Fox Renderfarm supports both GPU and CPU rendering, and here are their prices.
GPU Pricing:
CPU Pricing:
We trust you have a general idea of the price of the rendering, for more information you can click on the price page. Whether such a price is expensive or cheap for you, he is worthy of the service it offers, because it is fast and secure and powerful.
When Should I Use a Render Farm?
When you need to render your document quickly;
When you need to render very large files;
When you need to render complex scenes or high quality scenes;
When your own computer cannot cope with the rendering requirements;
When you don't need to worry about the cost and want to render automatically.
Are Render Farms Worth it?
Are render farms worth it? The answer is a Yes. When you have a tight project schedule, a render farm can speed up the rendering of your project, significantly reducing rendering time and getting your project finished ahead of schedule or on time. A render farm is also a good option when your local machine can't cope with the tight rendering demands. It can reduce your costs, manpower and resources, yet achieve the desired results. When your local machine doesn't work well for your rendering needs, you don't need to upgrade your equipment, use a render farm, it's easy to use anytime, anywhere.
Are Render Farms safe?
All the render farms will tell you he is safe, but what proof is there actually? Fox Renderfarm is an exception though.
With the relentless efforts and commitment to build a more secure cloud render farm that better protect the privacy of customers, Fox Renderfarm has successfully completed MPAA's Content Security Best Practices and officially become a TPN Trusted Partner in 2021. So overall, Fox Renderfarm is more secure in terms of security.
Conclusion
In summary, I believe you have a clearer understanding of what a render farm is, so why not try out one of these render farms yourself and see exactly what you get, there are free render coupons to be had anyway.
Recommended reading
---
How to Render High-quality Images in Blender
2020-03-09
---
How to render large scenes with Redshift in Cinema 4D
2019-10-15
---
Arnold\ V-Ray\ Octane\ Conora\ RedShift, Which Is The Best 3D Renderer?
2019-04-15
---
Why V-Ray Render is Black in SketchUp And How To Fix it?
2019-05-07
---
How to Reduce Noise in Corona Renderer - Corona Denoising (2022 Updated)
2019-05-15
---
How the Redshift Proxy Renders the Subdivision
2018-12-28
---
What is the difference between pre-rendering and real-time rendering?
2020-09-08
---
Blender vs Maya vs Cinema 4D, Which One Is The Best 3D Software?
2020-01-16
---
Partners
Previous: What Is the Difference Between GPU Mining and GPU Render Farm?
Next: Three Aspects to See the Differences Between GPU and CPU Rendering(2)
Interested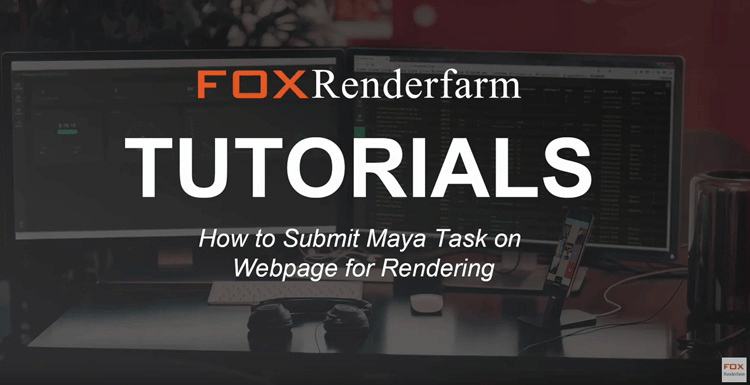 How To Use Fox Renderfarm for 3ds Max
This is a tutorial show you how to submit 3ds Max project for rendering on render farm of Fox Renderfarm. Maybe we published it before, but we have an updated recently, so we should do it again, hold it can help you soon. Firstly, there are several kindly notes, please pack the scene and all the assets before uploading. After uploading is completed, please unzip the package and then submit the job. Root directories can't exceed 22 folders. Please name file name in English, do not use special characters. Step 1: LoginEnter your email and password, then log in. Step 2: Upload Assets Click 'Assets' button. Click 'Upload' button, choose Upload file or Upload folder. Download and install transfer plugin. Refresh the page, click your file to upload.Step 3: Create New Tasks Click 'New Job'to start. Choose the render 3D software, select the asset directory and render scene files. Add render software and plugin version, then save the config (Notice: Config name is required.), and click "Go analyze" to start to analyze files. Step 4: Analyze Job After job analysis done, there may be for results: Analysis Done: Job analysis is completed, without errors or warnings The analysis is done(with errors): Job analysis is completed, but the file exists errors. Please correct the errors according to the advise and analyze again. the analysis is done(with a warning): Job analysis is completed, but the file exists warnings which may result in render abnormal. You can choose to correct the warning according to the advise and analyze again or ignore the warnings and forced to submit. Analysis failed: The analysis was abnormally interrupted. You can analyze again or contact us directly to check the log.Confirm the scene file parameters, and click submit to start rendering. Render settings(optional) Pre-test frames: Which frames you want to test previously. Advanced settings introduction(optional)Project name: An account can have numerous projects to track usage and cost. The administrator can share a project with sub-account. Frames per task: How many frames to bundle in a single task. Timeout alert: When one frame renders timeout, the job ID will be remarked as yellow. Instance RAM type: What kind of instance you want to use, now we have two types,64GB RAM(Standard) and 128GB RAM(Extra 40% cost). Step 5: Start Render If you need to render photon, your job will be separate to 2 jobs, one is a photon, the other is the final image, final image job will start automatically after the photon is completed. If you want to download specified frames to check previously, you can double click the job, and go to output, select the frames and download.Step 6: Download Image. Tick done jobs, click Download to a local folder. ConclusionWith the best CPU&GPU cloud rendering service provider, Fox Renderfarm, rendering for 3ds Max will be very easy and fast. And now there's a free $25 trial available for everyone who signs up new! Why not give it a try?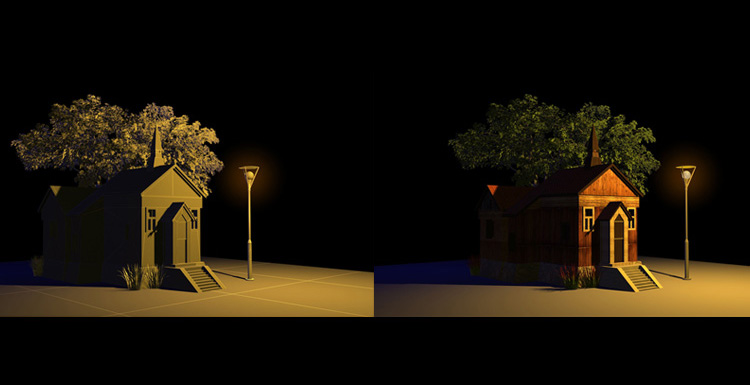 O Que é Render Farm? Tudo O Que Você Quer Saber Sobre Render Farm Está Aqui!
O princípio é que a computação paralela distribuída é dividida em paralelismo espacial e paralelismo temporal. O paralelismo no espaço refere-se à execução de computações concomitantemente com múltiplos processadores. Alguns renderizadores já suportam renderização *single-frame split-and-split*. O paralelismo no tempo se refere à tecnologia de dutos. A pesquisa científica de fronteira dos sistemas de computação em cluster é principalmente o paralelismo espacial, e a computação paralela de fluxo no tempo tem sido amplamente utilizada. O Que é Cloud/Online Render Farm?Esta pergunta é realmente bastante simples. Cloud/online render farm renderiza seus arquivos na Web sem a necessidade de download software. A vantagem é que ele não coloca muita carga em seu computador e você pode implementar um serviço de renderização offline com apenas alguns cliques fáceis. Quanto Custa um Render Farm?Cada render farm oferece preços diferentes, então vamos dar uma olhada na Fox Renderfarm como um exemplo para lhe dar uma idéia geral dos preços de renderização.Em primeiro lugar, há muitos render farms que oferecem cupons para os usuários recém-registrados e a Fox Renderfarm não é uma exceção, ela oferece um cupom gratuito de US$ 25 e há planos de desconto adicionais para estudantes, professores e freelancers de computação gráfica.A Fox Renderfarm suporta tanto a renderização de GPU quanto de CPU, e aqui estão seus preços:Preços de GPU:!What is a Render Farm GPU PricePreços de CPU:!What is a Render Farm CPU PriceConfiamos que você já tenha uma idéia geral do preço da prestação, para mais informações você pode clicar na página de preços. Seja o preço caro ou barato para você, ele é digno do serviço que oferece, pois é rápido, seguro e poderoso. Quando Devo Usar um Render Farm?1. Quando você precisa renderizar seu documento rapidamente;2. Quando você precisa renderizar arquivos muito grandes;3. Quando você precisa renderizar cenas complexas ou cenas de alta qualidade;4. Quando seu próprio computador não consegue lidar com os requisitos de renderização;5. Quando você não precisa se preocupar com o custo e quer renderizar automaticamente. Render Farm Vale a Pena?Render farm vale a pena?A resposta é um Sim. Quando você tem um cronograma de projeto apertado, um render farm pode acelerar a renderização de seu projeto, reduzindo significativamente o tempo de renderização e fazendo com que seu projeto seja concluído antes do cronograma ou dentro do prazo. Um render farm também é uma boa opção quando sua máquina local não consegue lidar com as exigências apertadas de renderização. Ele pode reduzir seus custos, mão de obra e recursos, mas ainda assim alcançar os resultados desejados. Quando sua máquina local não funciona bem para suas necessidades de renderização, você não precisa atualizar seu equipamento, usar um render farm como Fox Renderfarm, é fácil de usar a qualquer hora em qualquer lugar. Render Farm é Seguro?Todos os render farms lhe dirão que ele é seguro, mas que prova existe de fato? No entanto, a Fox Renderfarm é uma exceção. Com os incansáveis esforços e compromisso de construir um render farm mais seguro que proteja melhor a privacidade dos clientes, a Fox Renderfarm completou com sucesso as Melhores Práticas de Segurança de Conteúdo da MPAA e se tornou oficialmente uma TPN Parceiro de Confiança em 2021.Portanto, em geral, a Fox Renderfarm é mais segura em termos de segurança. ConclusãoEm resumo, acredito que você tenha uma compreensão mais clara do que é um render farm, então por que não experimentar um desses render farms você mesmo e ver exatamente o que você recebe, pois há cupons de renderização gratuitos a serem obtidos de qualquer maneira.
What Is Cloud Rendering - Cloud Rendering Services Provider
What is cloud rendering?Cloud rendering is calculated similarly to general cloud computing, and it is a rendering method based on the render farm. More specifically, it is a process where users upload assets to the cloud server to do the computation/rendering, and then the cloud server sends the results back to the users. It includes offline rendering (render farm), real-time rendering, and other computations made by the servers in the cloud. How does cloud rendering work?The background script of the cloud rendering service platform will complete the background server environment configuration according to the files, triggers instructions, and user parameter settings. Then, the dispatcher dispatches a server that meets the requirements to compute/render the specified task. Finally, the server will notify the user of the render status when the computation is complete. If you use the Fox Renderfarm desktop client, generated assets will download automatically, and if you are a web client user, you need to download them manually.!What-is-cloud-rendering How much time will I save with a cloud rendering serviceDifferent projects' computing times vary considerably. Cloud rendering services provide powerful computing capabilities. Theoretically, the more render nodes are assigned, the shorter the computing time is. For example, distributed rendering provided by Fox Renderfarm can compute a render job with multiple servers together, which can save time drastically. The render job that takes one month to render locally can even be completed in 15 minutes in Fox Renderfarm. The approximate time saved can be calculated in the cost estimator.Here are some projects that also use a cloud rendering services: How to use a cloud rendering service?Users can package their own customized files, upload the packaged files to the cloud rendering server through the cloud rendering client, make full use of the computer hardware resources in the cluster network, and calculate the complex 3D scene through a large number of computer calculations to generate a preview image or the final animated image for visual effect adjustment or post-production synthesis.Better rendering hardware, lower rendering costs and easier to use. These are the points where cloud rendering has advantages over traditional rendering. why do I need to use a cloud rendering service?For example, the producer made an interior rendering. If the rendering is based on the 3600X2500 size, a general computer will take at least 3 to 6 hours, but if you use a cloud rendering service, you only need to upload the file to the client, rendering time can less than 1 hour. Cloud rendering is several times faster than house render farm. And during the rendering, it does not take up the producer's machine. And for the producer, you don't need to always be in front of the computer, you can view the rendering results anytime, anywhere.Let's take the Maya web submission process as an example, only 4 steps in Fox Renderfarm: submit > analyze > render > download,1.Click the "Submit" button on the left, select the software for submission> set a project path (Note: select a project path to map the local Maya project path)> select the document for rendering, after that, click "Next".!What-is-cloud-rendering2.Add software configuration after submitting the job (Note: selection of the rendering system), click "Go Analysis" and wait patiently for the analysis to be completed.!What-is-cloud-rendering3.Click the job with "Analysis Done", set render parameters and then submit it for rendering (Note: the rendering actually starts only at this job)!What-is-cloud-rendering4.On the rendering page, click the job > export the file > download.!What-is-cloud-renderingThe cloud rendering platform can dynamically adjust the scale of the cloud rendering platform. When the rendering requirements reach the peak warning, the dynamic adjustment automatically expands more computing resources, all the adjustment are automated, and the software running environment and fault tolerance rate is extremely high. Can meet the rendering needs of a variety of software. If you want to learn more about what cloud rendering is, we offer a US $25free trial, welcome to take an experience.Fox Renderfarm is one of the world's largest commercial cloud rendering services with hundreds of thousands of users worldwide, including animation studios, VFX companies, and animation education institutions. We support CPU & GPU rendering at competitive prices.!best cloud rendering serviceEnjoy your journey with Fox Renderfarm!What is Rendering? How to Accelerate the Rendering Speed?