What is a render farms?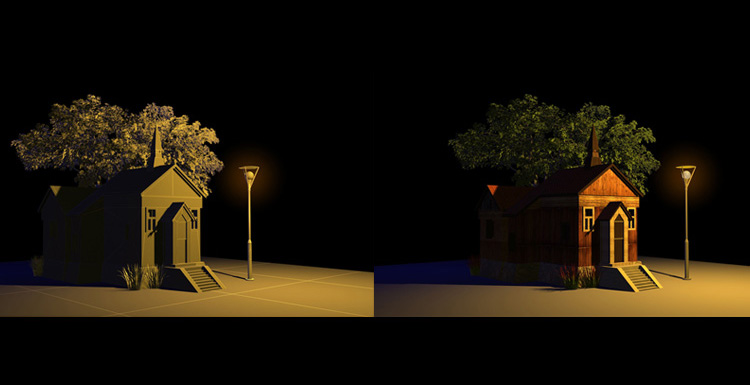 What is a render farms?
Render farm, also called cloud rendering services. In fact, we should call him "Distributed Parallel Cluster Computing System", a supercomputer built with off-the-shelf CPU /GPU, Ethernet and operating system. It enables mainstream commercial computer hardware devices to reach or approach the computing power of supercomputers.
The principle is that distributed parallel computing is divided into spatial parallelism and temporal parallelism. Parallelism in space refers to the execution of computations concurrently with multiple processors. Some renderers already support single-frame split-and-split rendering. Parallelism in time refers to pipeline technology. The frontier scientific research of cluster computing systems is mainly spatial parallelism, and the flow parallel computing in time has been widely used.
Where can I get a render farms?
You can rent a render farm service, don't need to spend huge amount of money on purchasing hardware. Using a render farm service, save money and time, secure, easy to use, convenient.
Most of the render farm companies will sign the NDA with their clients and promise they will never disclose any materials with the 3rd parties. So NDA terms is a necessary factor you should consider before choose the right render farm service.
Generally speaking, the render farm supports most of the mainstream 3D software and plugins, they can even help install it according to your unique requirements.
When you submit your rendering project to Fox Renderfarm, just a few minutes to finish it. Sign up for $20 free trial now~


Recommended reading
---
How to render large scenes with Redshift in Cinema 4D
2019-10-15
---
Arnold\ V-Ray\ Octane\ Conora\ RedShift, Which Renderer Is The Best?
2019-04-15
---
How to Render High-quality Images in Blender
2020-03-09
---
How the Redshift Proxy Renders the Subdivision
2018-12-28
---
China Film Administration Release New License Logo
2019-01-09
---
Maya 2018 Arnold's Method of Making Motion Vector Blur in AOV Channel
2018-12-26
---
Corona Renderer Learning - Denoising
2019-05-15
---
Redshift for Cinema 4D Tutorial: Interior Design Rendering
2019-10-12
---
Partners
Previous: What Is the Difference Between GPU Mining and GPU Render Farm?
Next: Three Aspects to See the Differences Between GPU and CPU Rendering(2)
Interested
What is the difference between pre-rendering and real-time rendering?
Pre-Rendering vs Real-time Rendering "Avatar" directed by James Cameron spent four years and nearly 500 million US dollars to open a new world of science fiction for everyone. The CGI characters, Names, in the film look exactly the same as the people in the real world. And the realistic sci-fi scenes are shocking. However, these wonderful images are inseparable from the CG artists and pre-rendering technology. In order to solve the rendering tasks of "Avatar", the Weta Digital supercomputer processes up to 1.4 million tasks per day to render movies, running 24 hours a day with 40,000 CPUs, 104TB memory and 10G network bandwidth. It took 1 month in total. Each frame of "Avatar" needs to be rendered for several hours, 24 frames per second. Hence, the powerful rendering cluster capability is really important to the CG studio. What is pre-rendering? Pre-rendering is used to create realistic images and movies, where each frame can take hours or days to complete, or for debugging of complex graphics code by programmers. Pre-rendering starts with modelling, using points, lines, surfaces, textures, materials, light and shadow, visual effects and other elements to build realistic objects and scenes. Then, computing resources are used to calculate the visual image of the model under the action of factors, such as viewpoint, light, and motion trajectory according to the predefined scene settings. The process is called pre-rendering. After the rendering is completed, the frames are played continuously to achieve the final effect. It is mainly used in the fields of architecture archive, film and television, animation, commercials, etc., with the focus on art and visual effects. In order to obtain ideal visual effects, modelers need to sculpt various model details during the production process; animators need to give the characters a clever charm; lighting artists need to create various artistic atmospheres; visual effects artists need to make visual effects realistic. Commonly used pre-rendering softwares include 3ds Max, Maya, Blender, Cinema 4D, etc., which are characterized by the need to arrange the scene in advance, set the relevant rendering parameters, such as shadow, particle, anti-aliasing, etc.), and then use a PC or render farm to render with unsupervised calculation. BTW, you can use a local machine or a cloud render farm for rendering. Fox Renderfarm can provide rendering technical support for the software mentioned above. Each frame in the pre-rendered scene is present. Once the rendering is started, each frame takes several seconds, minutes or even hours to render. A large amount of memory, CPU/GPU, and storage resources are consumed during the rendering process, which is a computing resource-intensive application. Especially in film and television projects, there are usually scheduled requirements so that rendering tasks need to be completed within a specified time. Currently, tasks are basically submitted to cloud rendering farms for rendering. Cloud rendering farms, such as Fox Renderfarm, are professional service companies that can provide massively parallel computing clusters. After pre-rendering, the task is basically the finished work that has been rendered. If you want to calculate and see the scene in real time on an operable online service or online game, we have to talk about real-time rendering. What is real-time rendering? In August 2020, a live demonstration of the action role-playing game "Black Myth: Wukong" produced by Game Science Corporation from China became popular in Chinese social networks. The top-notch pictures, rich details, immersive combat experience, and sufficient plot interpretation in the demonstration restore an oriental magical world. Every beautiful scene in the game is rendered in real time. Real-time rendering is used to interactively render a scene, like in 3D computer games, and generally each frame must be rendered in a few milliseconds. It means that the computer outputs and displays the screen while calculating the screen. Typical representatives are Unreal and Unity. Games like Game Science are built using Unreal Engine 4. The characteristic of real-time rendering is that it can be controlled in real time and is very convenient for interaction. However, the disadvantage is that it is limited by the load capacity of the system. And if necessary, it will sacrifice the final effect, including model, light, shadow and texture, to meet the requirements of the real-time system. Real-time rendering can currently be applied to 3D games, 3D simulations, and 3D product configurators and others. Real-time rendering focuses on interactivity and real-time. Generally, scenes need to be optimized to increase the speed of screen calculation and reduce latency. For the user, every operation, such as a finger touch or click the screen, will make the screen to be recalculated. And the feedback needs to be obtained in real time. Thus, real-time rendering is very important. In simulation applications, the data shows that only if the latency is controlled within 100ms, people will not obviously perceive the inconsistency of video and audio. In recent years, with the improvement of GPU performance, the speed of real-time calculation is getting faster; and the accuracy of the calculation images is getting higher. Especially with the application of Ray-tracing and other technologies, the effect of real-time rendering becomes more realistic. These top technologies are also obvious trends in future production. If you want to learn more about the real-time rendering, please feel free to contact us.
Best Offers From Render Farm This Summer
The current situation with the spread of infection does not greatly stimulate the field of computer graphics regarding interesting news. Especially good ones. Nevertheless, it is necessary to be able in different situations to look for something positive and new ways and opportunities. We have repeatedly noted that the skill and experience of using online render farms are very useful, even if you are involved in simple architectural visualizations and your computer can easily cope with rendering. At some point, quality requirements can go off-scale or tighten the deadlines, and here the render of the farm will always come to the rescue. There's nothing to say about animation - instead of rendering for days, you can pay a reasonable amount of money and hand over the project in 1 day, to do something else. Among the excuses that I often heard about the impossibility of using render farms, the following were most often mentioned: - There is no time (well, ok, now everyone has abruptly enough time) - I have my own render farm at work (now many studios will be reduced and maybe it's worth preparing for work on freelance) - Now there is no need (when the need arises, it is usually too late one hour before the project is completed to learn something new) In short, dear friends, we strongly recommend that you pay attention to the best offers of farm renderings that we have to provide and recommend. Fox Renderfarm Special Offer Fox Renderfarm is one of the most famous and successful farms, noted not only for quality services for studios and freelancers from around the world but also for participating in large-scale full-length projects! Our render farm allows you to send to the render both through the software installed on the computer or web and through your personal account, which, by the way, has become much prettier after the latest updates both in design and functionality. Almost any popular 3D software, GPU, or CPU rendering - Fox Renderfarm will easily render any project in a short time because they have Alibaba Cloud Computing as partners. Usually, Fox Renderfarm offers new users $ 25 when registering, and if you are a student or educator, freelancers, you can easily apply and get your special discount and exclusive offer from our render farm. Welcome to have a free trial and get your special discount.
The Witcher 3 Character Model Making Process
Fox Renderfarm, the best render farm in the CG industry, will bring you sharing about character model making process and ideas. Many people will encounter a lot of problems when they first come into contact with CG character art. For example, there is now a new character model that needs to be designed. Where should I start? What should it be made of? Even if there are very powerful artists to teach the experience, they will still find it impossible to start. So how should this situation be resolved? We take the role of Vesemir in The Witcher 3: Wild Hunt as an example. Why choose this role? Because Vesemir's body shape, material, clothing, hair, etc. contain many types. The entire case contains a complete process from reference to a complete production process, which can fully meet all project production. Reference Before production, it is necessary to clarify the production goals: such as the model style, the details of the model, and what kind of quality to achieve in the end, these are very important. Taking the character of Vesemir in The Witcher 3: Wild Hunt as an example, you need to find references before making, such as armor reference, material texture reference, etc., even the style of clothing, sewing method, etc., all the things that need to be model need a detailed reference. Modeling The basic structure of the model is very important. Although the character has clothing to cover the body, the structure of the body cannot be ignored. Be sure to ensure the correct body structure. (In the production of other projects, some basic body models can be saved, and some time can be saved here). The same clothes are worn on different people, and the feeling of dressing is different. The part of the red line is to outline the outline of the desired character and then modify the model. This is also the most critical step in making a model. If the shape is inaccurate or not correct enough, even if you put on clothes, the model will look fake and the whole will be very uncoordinated. The picture above is the wrong case! For example, cloth, different materials in different parts, and different thicknesses, the wrinkle direction is different. The model should also consider the volume and structure of those things when making the model. UVs Regarding topology and UV, the focus is on low polygons. Especially for the human body, reasonable lines and surfaces conform to the direction of muscles and bones. For example, an accessory with a complicated shape, but it is extremely small, so you should not give too many polygons. Compared with the high polygon, the low polygon will always lose little things, so it is necessary to balance between the two. Texture The production of textures is a very important part. It is necessary to correctly analyze the changes in the real world and then restore them with layers, and understand how the texture controls different attribute nodes of the object. Substance Painter is very easy to use in texture production. Then according to different production processes, they correspond to the normal, color, highlight, glossiness, normal, color, metallicity, roughness, and other attributes of the object. Make the basic texture in Substance Painter, and then added different details according to different props, such as broken and worn out. And distinguish the texture of props: metal, leather, weapons, etc.. The lighting used a set of previously made lights (which can save some time), and the texture can be produced while testing and observing the effect. If the final rendering effect is more realistic, then the details are very important.