Three Aspects To See The Best Cloud Render Farm
2018-11-29
cloud render farm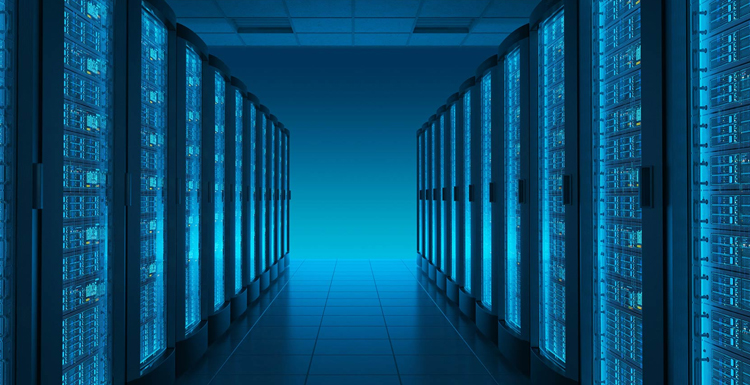 How to choose the best cloud render farm, briefly summarized as three major points
1.Cost-effective.
This is undoubtedly the first choice. In fact, many platforms have free trials, such as the new user registration of Fox Renderfarm is $20 rendering coupons, and many platforms will often hosts events, just like the upcoming holiday, Christmas.
Fox Renderfarm invite you to participate in the Christmas-spinning Game, the award-winning overview is high.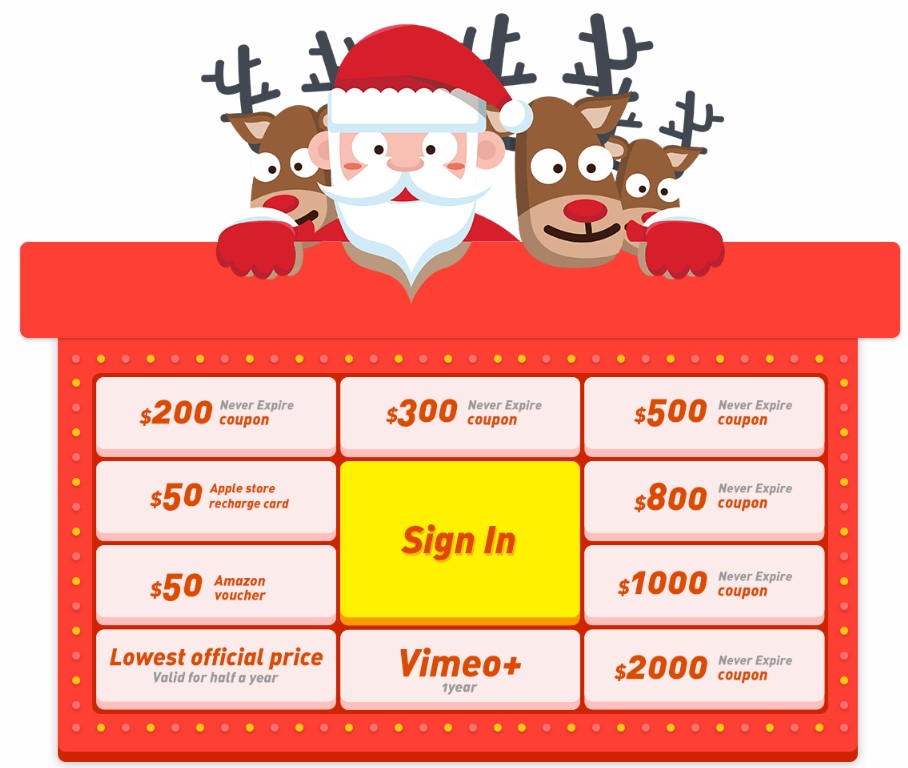 2.Good services.
You can fully experience the actual situation and the technical perfection of the platform during the free trial, the technical content and service level, the professional level of the customer service staff, the technical staff, etc. Real experience assessment.
3.Compatibility and security
Whether the platform is complex to use, which Software, Plug-ins can be supported, security when the platform is used, and so on.
As the leading cloud render farm in China, Fox Renderfarm can be used as your preferred platform. With more than ten years of technology precipitation, the stability of the platform is undoubted. The first feeling after many users use it is fastest! Because we has more than thousands of rendering nodes, it is flexible to schedule, no waiting necessary.
Fox Renderfarm provides GPU & CPU rendering services, and is a rare platform that supports both services.
User-friendly interface design, users can see the rendering progress in real-time, and fully support mainstream CG software and plugins such as 3ds Max, Maya, Arnold, V-Ray, C4D.

For security, the rendering platform data center is ISO27001 certified. It implements security and encryption measures with reference to the security specifications recommended by the MPAA (American Film Institute). It has professional transmission services, uploading, rendering, and downloading.
The customer service of our render farm is 24/7 hours online. We have exclusive TD and customer service for your all-weather service, so if you click on the consulting service to jump out of a message window, no one will reply immediately, it should be China's New Year. Think of a customer service brother said: playing games are not as fast as I go to work, with a full-screen cascading consultation window.
Recommended reading
---
China Film Administration Release New License Logo
2019-01-09
---
Maya 2018 Arnold's Method of Making Motion Vector Blur in AOV Channel
2018-12-26
---
How the Redshift Proxy Renders the Subdivision
2018-12-28
---
Arnold\ V-Ray\ Octane\ Conora\ RedShift, Which Renderer Is The Best?
2019-04-15
---
Arnold\ V-Ray\ Octane\ Conora\ RedShift, Which Renderer Is The Best?
2019-04-15
---
Corona Renderer Learning - Denoising
2019-05-15
---
Is This Simulated By Houdini? No! This Is Max!
2019-02-22
---
Arnold Render Farm | Fox Render Farm
2018-11-27
---
Partners
Previous: How to Choose the Right Render Farm?
Next: Arnold Render Farm | Fox Render Farm
Interested
Fox's Got Talent 3D 'Easter Egg' Challenge
Wanna show your talent on the world stage while winning big prizes? Today's the day! Share your fun stories or crazy ideas about 'Easter Eggs' through 3D renders with us! The Top 3 artworks will be featured and promoted in multiple online channels, and their authors will get a good deal of render coupons from the world-leading cloud render farm! Fox's Got Talent 3D 'Easter Egg' Challenge Theme: Easter Egg Spring has sprung, Easter is coming soon. Speaking of Easter eggs, you may have the image of rabbits holding colorful eggs, or you may think about the variety of candies and chocolates. And if you are a movie fan, lots of hidden surprises will conjure up in your mind… Whatever Easter Egg means to you, set your imagination free, create a 3D render, and tell us your story. Enjoy your creation and happy render! Time Time for entries: Feb. 26th - Mar. 30th(UTC+8) Winners announcement time: Apr. 6th(UTM+8) Prizes 3 artworks will be selected and awarded with fast and easy cloud rendering services provided by Fox Renderfarm. 1st Place: - Fox Renderfarm: render credits worth US $500 2nd Place: - Fox Renderfarm: render credits worth US $300 3rd Place: - Fox Renderfarm: render credits worth US $200 Besides, the winning artworks will gain a great amount of exposure and publicity. - Interview with Fox Renderfarm - Advertisement and promotion on our official website, social media accounts, and newsletters. - Fox Renderfarm has close cooperation with multiple excellent CG studios and artists worldwide, come and shine your talent on the global stage! How to submit Join CG & VFX Artist Facebook group, post your artwork in the group with tags FGT3D and FGT3DEasterEgg2020. Or send your artwork to FGT3D@foxrenderfarm.com with your name and/or the studio's name. Rules - Your entry must relate to the challenge's theme (we strongly encourage you to set your imagination free) - Your entry must be a 3D rendered image - Your entry can be created by one artist or a group - There's no limitation on styles and the choices of software and plugins - Your entry must be original art created specifically for the challenge (no existing projects) - Minimal use of third party assets is allowed, as long as they are not the main focus of your scene (third party textures and materials are not included in this p and can be used freely) - No fanart allowed - Feel free to enhance your rendering - Images that depict hate, racism, sexism or other discriminatory factors are not allowed - Works must be submitted before the deadline
What is the difference between a traditional render farm and a cloud rendering render farm?
What is the difference between a traditional render farm and a cloud rendering render farm? Generally, a render farm is a cluster of computers used to provide CGI (computer-generated imagery) through a batch processing method. While, a traditional one means building it on your own, which means you need to buy a lot of computers and fix them yourself whenever there is a problem. It is a local render farm, use local nodes. Cloud rendering render farm, aka cloud render farm, online render farm, is a render centre that you can send your asset and render from far away, they are connected by the internet, "Cloud", means internet. It becomes a kind of online services for artists to upload their tasks to the services providers, and download their final render results when completed. However, when render farm is put on the 'cloud' it means faster because commercial render farms have better and more high capacity nodes, and some of them provide customer services and TD support for technical issues, like Fox Renderfarm. For eg, you are in India and you use cloud rendering render farm, wherever their servers are in, you still can use their platform to control their nodes to render your files, it can save your local hardware cost. if you don't have a stable render, using a cloud render farm would be much better than build an in house render farm, low cost and higher efficiency. The advantages of using a cloud rendering render farm, 1. Powerful rendering speed The top render farm companies can provide thousands of rendering nodes which have powerful CPUs and GPUs, it could definitely save your time on the rendering process. 2. Cost Effective Compared with the traditional render farm, it would be much more cost-effective especially for a big project. You don't need to spend too much money to purchase hardware and maintain the network, and don't need to hire people to manage it. 3. 247 Customer Service and Technical Support Around the clock customer service and technical support could always be a lifesaver if we met any problem when rendering but don't know how to solve it. The professional service team could totally help you with that. 4. Easy to Use Desktop App Some online render farms have their own desktop app which has a lot of great features, such as drag and drop project submission, preview during rendering, automatically uploading and downloading project etc. The disadvantages of using a cloud rendering render farm, 1. Security Some small render farm will not sign the Non-Disclosure Agreement with customers, so you'd better find some high reputation company who had worked with big producing companies on famous films, if ever worked with OSCAR winners would be the best. 2. Software, Render and Plugin Compatibility Different people would have different habits, so the more software, render & plugin the cloud render farm supports, the better. And if the online render farm can even support custom's own plugin, it would be a great added-value service. Putting everything done on cloud is a kind of trend with a high-speed internet connection and large data transmission become more and more available. But the choice between the traditional one and online render farm depends on the needs of the project. But it's always worth trying the cloud render farms, coz most of them give new users a free trial, like Fox Renderfarm, US$25 free trail is waiting for you.
Render Farm Reviews from Indian Well-known Movies
As a leading render farm and the largest online render farm in the CG industry, Fox Renderfarm has earned a good reputation for its quality performance, great customer service and flexible pricing scheme. We have provided our best cloud rendering services for over 160,000 happy customers from 50+ countries and regions. Fox Renderfarm frequently receive good reviews from our customer. On this page, we will showcase some testimonials from our beloved Indian clients. Mission Mangal It's been a breeze having Fox Renderfarm as render partner. The service has always been very prompt on the requirements. However, I wish we were always given an average of higher number of blades. ——Asif Sayed, the Vice President Operations at Famulus Media & Entertainment Baahubali: The Beginning 2015 India's top grossing blockbuster. 2015 India's top budget historical epic movie. "Fox Renderfarm have been very helpful to us during our crunch time on the feature. The pricing structure offered to us was competitive for the quantity of work we were producing with render nodes being always available to us for use. Within around a month we rendered approx. 80,000 frames, totaling 27,000 render hours on the Fox Renderfarm render farm." ——Subhrojyoti Banerjee, the senior VFX artist of Makuta VFX ——A K Madhavan, the Founder & CEO of Assemblage Entertainment