Three Aspects To See The Best Cloud Render Farm
2018-11-29
cloud render farm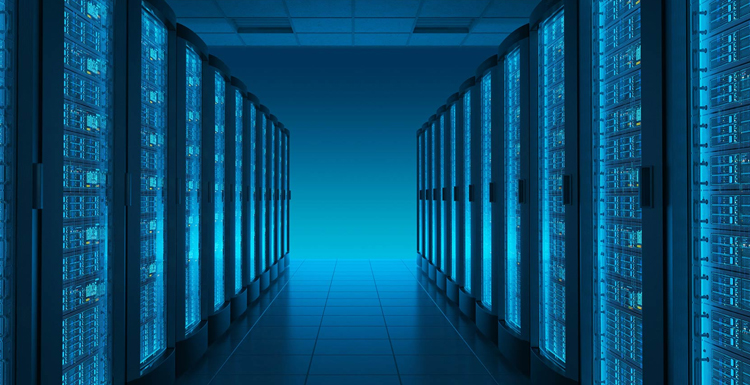 How to choose the best cloud render farm, briefly summarized as three major points
1.Cost-effective.
This is undoubtedly the first choice. In fact, many platforms have free trials, such as the new user registration of Fox Renderfarm is $20 rendering coupons, and many platforms will often hosts events, just like the upcoming holiday, Christmas.
Fox Renderfarm invite you to participate in the Christmas-spinning Game, the award-winning overview is high.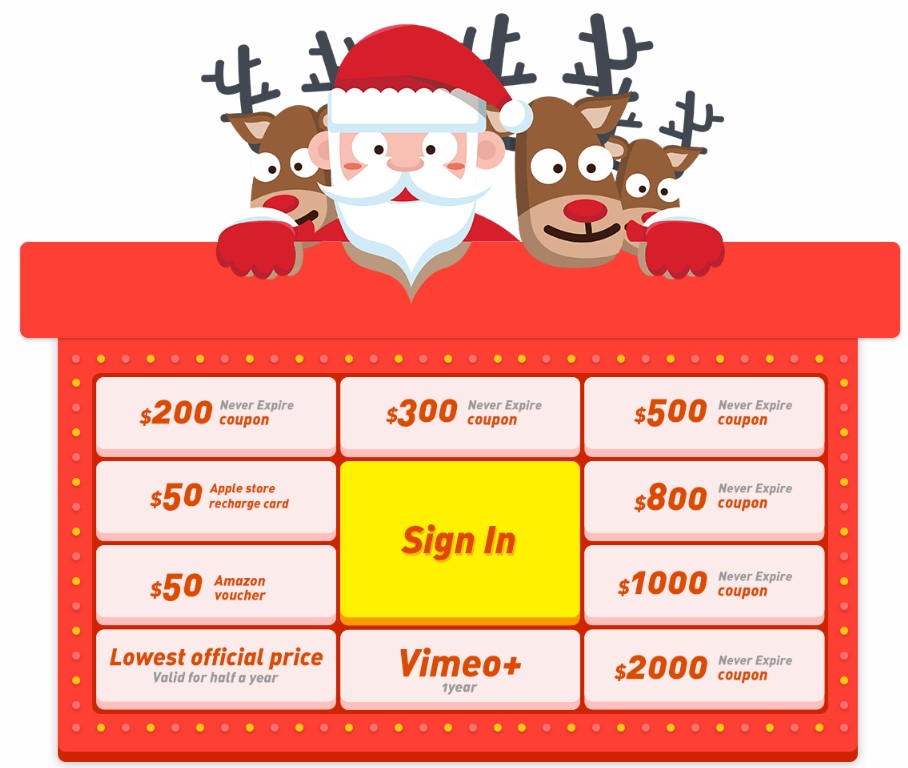 2.Good services.
You can fully experience the actual situation and the technical perfection of the platform during the free trial, the technical content and service level, the professional level of the customer service staff, the technical staff, etc. Real experience assessment.
3.Compatibility and security
Whether the platform is complex to use, which Software, Plug-ins can be supported, security when the platform is used, and so on.
As the leading cloud render farm in China, Fox Renderfarm can be used as your preferred platform. With more than ten years of technology precipitation, the stability of the platform is undoubted. The first feeling after many users use it is fastest! Because we has more than thousands of rendering nodes, it is flexible to schedule, no waiting necessary.
Fox Renderfarm provides GPU & CPU rendering services, and is a rare platform that supports both services.
User-friendly interface design, users can see the rendering progress in real-time, and fully support mainstream CG software and plugins such as 3ds Max, Maya, Arnold, V-Ray, C4D.

For security, the rendering platform data center is ISO27001 certified. It implements security and encryption measures with reference to the security specifications recommended by the MPAA (American Film Institute). It has professional transmission services, uploading, rendering, and downloading.
The customer service of our render farm is 24/7 hours online. We have exclusive TD and customer service for your all-weather service, so if you click on the consulting service to jump out of a message window, no one will reply immediately, it should be China's New Year. Think of a customer service brother said: playing games are not as fast as I go to work, with a full-screen cascading consultation window.
Recommended reading
---
How to render large scenes with Redshift in Cinema 4D
2019-10-15
---
How to Render High-quality Images in Blender
2020-03-09
---
Arnold\ V-Ray\ Octane\ Conora\ RedShift, Which Renderer Is The Best?
2019-04-15
---
How the Redshift Proxy Renders the Subdivision
2018-12-28
---
China Film Administration Release New License Logo
2019-01-09
---
Maya 2018 Arnold's Method of Making Motion Vector Blur in AOV Channel
2018-12-26
---
Corona Renderer Learning - Denoising
2019-05-15
---
Redshift for Cinema 4D Tutorial: Interior Design Rendering
2019-10-12
---
Partners
Previous: How to Choose the Right Render Farm?
Next: Arnold Render Farm | Fox Render Farm
Interested
WHICH FACTORS HAVE IMPACTS ON CHOOSING A RENDER FARM?
To render a 3D project, animations and visualizations have to be calculated to define light, reflections, or shadows. For this calculation process, time and computing performance is required besides 3D applications. Therefore, the use of a render farm is very helpful. Some obvious benefits you would get from using a render farm are time and cost. How to choose a render farm? The factors that impact you on choosing the render farm: Easy of use - A group of UI / UX platforms supports App, 3d App Plugin, Web? - A group of pipelines and workflow is good in that the usability results can be easily integrated. - A group of settings: full settings, in detail, a bit or more, etc in support of packing files, validate files. - A group of upload speed/ upload multiple projects, one project, join with FTP, sFTP, dropbox, google driver, one driver, etc. Compatibility with software versions and plugins Look at supported software, plugins, render engines (more or less, speed update) Price A group of price, actual expense, implicit cost, estimate cost Rendering speed How many nodes are being used to render your job? Which CPU & GPU types are offered? Others - A group of analyzing speed and datalog (report), price & time estimation - A group of support services: Quick response, several supporting methods, with human participants or not, etc.), truly working 24/7. - The criteria of discount, promotion, regularity, trial, etc. - The criteria of security, policy, and guidelines on the protection of privacy. - The criteria of payment methods, claim and refund. Top Best Render Farm for CPU & GPU FOX Renderfarm SUPPORTED 3D APPLICATIONS Fox Renderfarm Supports Most Popular 3D Software, Renderers and Plugins All Over the World PROS: - Offer both CPU and GPU cloud rendering services - Free $25 render credit to try Fox Renderfarm's service out after you create an account - Render More, Save More. Volume discounts available up to 50%. - Support 2 types of submission: Web submit and Desktop Client submit (Windows, Linux OS), Our Desktop client also allows you to submit your render job directly from your 3D application( Maya and 3ds Max). - Support a huge number of main 3D software and renderers - Use Raysync high-speed transmission, to achieve portable real-time file uploading & rendering - Friendly UI/UX interface and easy to upload the scene files - Great support for CPU-based rendering - TPN-Accredited Vendor - Affordable price - 24/7 support - Well-documented FAQ and tutorials - Special discounts for teachers, students, educational facilities, and freelancers. Fox Renderfarm's Data Center is powered by 100% green, renewable energy: Hydro Wind turbines PUE 1.2 Fox Renderfarm users are making a contribution to reducing greehouse gas emissions and protecting our environment. If you want to learn more about Fox Renderfarm, we offer a US $25free trial, welcome to take an experience. CONS: SaaS functionality only Enjoy your journey with Fox Renderfarm! What is Rendering? How to Accelerate the Rendering Speed? What is cloud rendering?
What is cloud rendering? Cloud rendering is calculated in a similar way to general cloud computing, and it is a rendering method based on the render farm. How does cloud rendering work? The background script of the cloud rendering service platform will complete the background server environment configuration according to the files, triggers instructions, and parameter settings provided by the users. The dispatcher dispatches a server that meets the requirements to compute/render the specified task. The server will send a notification to the user when the computation is complete. If you are using the Fox Renderfarm client, rendered assets are set to download automatically, while web client users need to download them manually. How to use a cloud rendering service? Users can package their own customized files, upload the packaged files to the cloud rendering server through the cloud rendering client, make full use of the computer hardware resources in the cluster network, and calculate the complex 3D scene through a large number of computer calculations to generate a preview image or the final animated image for visual effect adjustment or post-production synthesis. Better rendering hardware, lower rendering costs and easier to use. These are the points where cloud rendering has advantages over traditional rendering. why do I need to use a cloud rendering service? For example, the producer made an interior rendering. If the rendering is based on the 3600X2500 size, a general computer will take at least 3 to 6 hours, but if you use a cloud rendering service, you only need to upload the file to the client, rendering time can less than 1 hour. Cloud rendering is several times faster than house render farm. And during the rendering, it does not take up the producer's machine. And for the producer, you don't need to always be in front of the computer, you can view the rendering results anytime, anywhere. Let's take the Maya web submission process as an example, only 4 steps in Fox Renderfarm: submit > analyze > render > download, 1.Click the "Submit" button on the left, select the software for submission> set a project path (Note: select a project path to map the local Maya project path)> select the document for rendering, after that, click "Next". 2.Add software configuration after submitting the job (Note: selection of the rendering system), click "Go Analysis" and wait patiently for the analysis to be completed. 3.Click the job with "Analysis Done", set render parameters and then submit it for rendering (Note: the rendering actually starts only at this job) 4.On the rendering page, click the job > export the file > download. The cloud rendering platform can dynamically adjust the scale of the cloud rendering platform. When the rendering requirements reach the peak warning, the dynamic adjustment automatically expands more computing resources, all the adjustment are automated, and the software running environment and fault tolerance rate is extremely high. Can meet the rendering needs of a variety of software. If you want to learn more about what cloud rendering is, we offer a US $25free trial, welcome to take an experience. Fox Renderfarm is one of the world's largest commercial cloud rendering services with hundreds of thousands of users worldwide, including animation studios, VFX companies, and animation education institutions. We support CPU & GPU rendering at competitive prices. Enjoy your journey with Fox Renderfarm! What is Rendering? How to Accelerate the Rendering Speed?
Render Nodes Rental Spring Sale!
The Unlimited Render Rental Service allows you to rent your own physical machines on our render farm with the setup, software, power, maintenance & technical support all provided by us. The service is a high priority reservation and it is perfect for users that will be continuously submitting an unlimited amount of rendering tasks for a certain period. You will have instant access to your reserved machines once the service is purchased and confirmed. - About Render Nodes Rental SPRING SALE! - Rent physical machines with the setup, software, power, maintenance & technical support all provided by Fox Renderfarm. - For CPU Rendering ONLY - Minimum rental of 20 render nodes for 1 week - 8th February - 31st March 2021 (UTC+8) If you are interested to purchase or inquire regarding the Unlimited Render Rental Service, please email your account manager or gordon@foxrenderfarm.com for price and details.