"Chinese Elements" Films In North American Box Office In 2018
2019-01-22
Render Farm | Films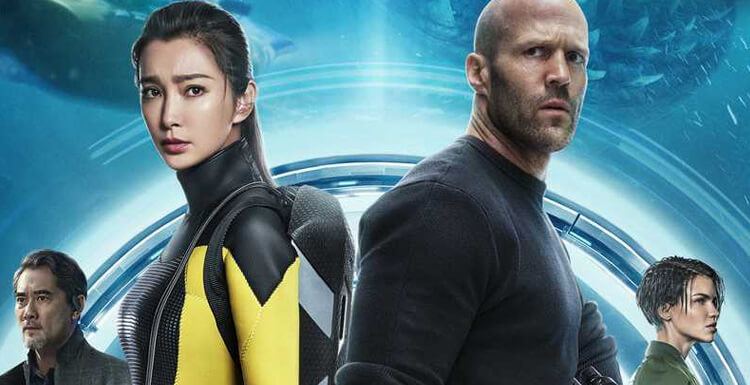 Looking back at the 2018 North American box office, some films with a lot of "Chinese elements" are eye-catching. These films have been successful at the box office and have outstanding economic benefits. The five-week North American weekend box office list is the "Chinese element" film for the whole year, or the content is objective and friendly to China, and the social benefits are obvious, such as impressing. The Chinese and American co-production documentary"Better Angels" and "Girls and Images". They provided experience and opened up ideas for Chinese films going global, especially in developed markets such as North America.
Co-productions can also reach the North American box office list
Co-production is one of the important ways for Chinese movies to head to the world. This year's Sino-US co-production The Meg was a blockbuster, with the premiere weekend, topping the North American weekend box office list. North American box office accounted for more than 145 million US dollars, and the global box office accounted for more than 530 million US dollars, becoming the highest-end box office revenue in China and the United States.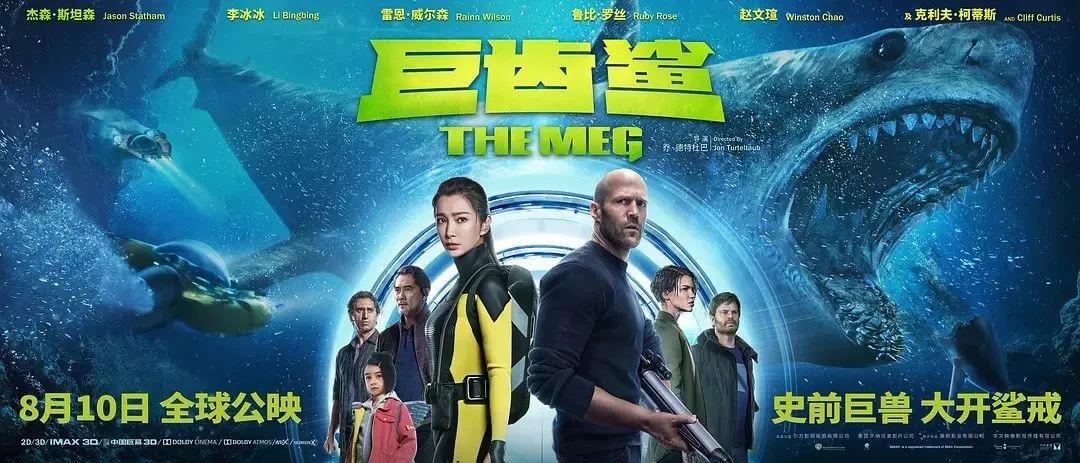 The Meg was jointly produced by China Gravitational Film and Television Investment Co., Ltd. and Warner Bros., and led by Li Bingbing. The Meg producer Bell Avery told Xinhua News Agency that as a co-production, a film combining the cultural elements of China and the United States, the key to its success is to reflect respect and understanding of each other's culture.
According to media analysis, The Meg successfully combines "Chinese elements", "shark elements" and "sci-fi elements" instead of presenting a single element in an abrupt or split manner.
"The failure of some co-productions was mainly because they failed to impress the audience of different cultures. With the expansion and deepening of the film exchange between China and the United States, the film is now in the film. " The experience of cultural integration has gained a lot of progress."
She believes that the progress of Chinese films over a decade has surprised Hollywood, but there is room for improvement, especially in the understanding and control of film stories. The ability to improve storytelling will make Chinese films attract more American audiences.
"Asian faces" can also attract North American audiences
In 2018, the North American "phenomenon-level" film "Crazy Rich Asians" was issued by Warner Bros. Pictures. China Starlight Culture and Entertainment Group are not only one of the investors, but also the Chinese director Zhu Haowei. The film is full of "Chinese elements": adapted from the Chinese writer Guan Kaiwen's novel about Chinese life, directed by Chinese directors, Yang Ziqiong and other Chinese actors.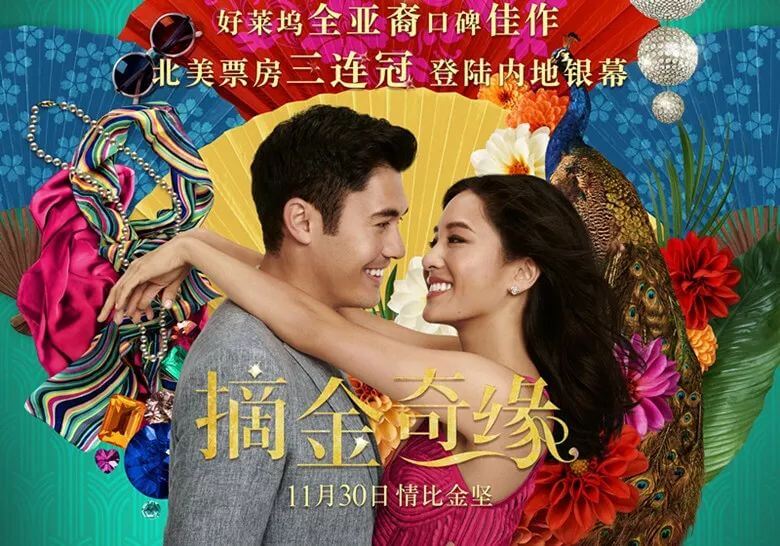 The main cast of the "Crazy Rich Asians" film is only $30 million for Asian films, but it has been booked at more than $238 million at the global box office, with North America accounting for $174 million. The North American cinema audience rating also reached the "A" level, with 41% of the audience in the first weekend being white, more than 38% of Asians.
The US media commented that the "Crazy Rich Asians" fire proved that Asian culture can attract mainstream American society, and Hollywood will be more interested in filming Asian films in the future. At the same time, the promotion of interest in Asian culture will open up new space for future expansion of Sino-US film cooperation.
Paul Degara Bedian, a film expert at Comcast's Analytical Company, told Xinhua that the film containing "Chinese elements" entered the ranks of the most successful films in North America this year and was the result of the joint efforts of East and West filmmakers. It is an important reason to organically integrate Eastern and Western cultures, attract more audiences with different cultural backgrounds with more touching stories and international themes.
Hollywood can also talk about "good Chinese stories"
The growing Chinese market is gradually changing Hollywood's attitude toward China. In the increasingly close ties with China, Hollywood also has more understanding of China. Some Hollywood companies and people are willing to look at China in a more positive and positive attitude and look at Sino-US relations. Their work also reflects this attitude.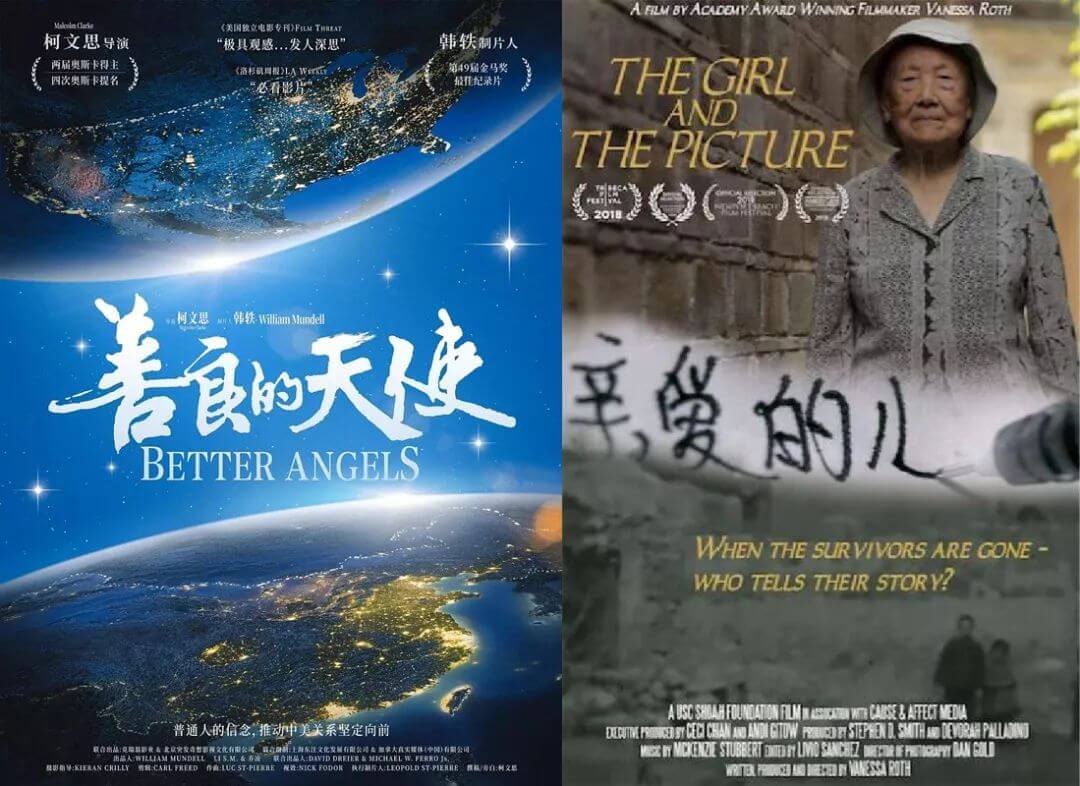 Two documentaries in North America have been impressed this year. They are the co-production documentary "Better Angels" of ordinary people and the documentary "Girls and Images" that records the lives of survivors of the Nanjing Massacre. The directors of the two films are Oscar winners. They are more familiar with the psychology of Western audiences. The works are more appealing and persuasive to the audience. It is a successful example of exchanges between Chinese and American film circles.
This kind of continuous and in-depth Sino-US film exchange will let Hollywood people know more about China, and on the other hand, it will be beneficial to the cultivation and improvement of China's own film talents. Xu Longli, general manager of Disney Pictures (China) told Xinhua News Agency that Disney attaches great importance to opening its doors to Chinese local talents and "committed to bringing the best Chinese stories to the global stage." Disney is currently filming a live-action version of "Mulan", "I am looking forward to making this independent Chinese woman's image global."
William Mundell, producer of "Better Angels", said that China's development over the past decades has made American audiences increasingly interested in China, which is an important reason for the success of the "Chinese Elements" film in the United States. "The Chinese film industry will also gradually step out of its own path."
Previous: Dead Pool Won 151 Million RMB In The First Week Of The China Box Office
Next: How To Submit 3ds Max Task On Render Farm
Interested
Cloud rendering is calculated in a similar way to general cloud computing, and it is a rendering method based on render farm. Users can package their own customized files, upload the packaged files to the cloud rendering server through the cloud rendering client, make full use of the computer hardware resources in the cluster network, and calculate the complex 3D scene through a large number of computer calculations to generate a preview image, or the final animated image for visual effect adjustment or post-production synthesis. Better rendering hardware, lower rendering costs and easier to use. These are the points where has advantages over traditional rendering. For example, the producer made an interior rendering. If the rendering is based on the 3600X2500 size, a general computer will take at least 3 to 6 hours, but if you use cloud rendering service, you only need to upload the file to the client, rendering time can less than 1 hour. Cloud rendering is several times faster than house . And during the rendering, it does not take up the producer's machine. And for the producer, you don't need to always be in front of the computer, you can view the rendering results anytime, anywhere. Let's take Maya web submission process as an example, only 4 steps in Fox Renderfarm: submit > analyze > render > download, 1.Click "Submit" button on the left, select the software for submission> set a project path (Note: select a project path to map the local Maya project path)> select the document for rendering, after that, click "Next". 2.Add software configuration after submitting the job (Note: selection of the rendering system), click "Go Analysis" and wait patiently for the analysis to be completed. 3.Click the job with "Analysis Done", set render parameters and then submit it for rendering (Note: the rendering actually starts only at this job) 4.On the rendering page, click the job > export the file > download. The cloud rendering platform can dynamically adjust the scale of the cloud rendering platform. When the rendering requirements reach the peak warning, the dynamic adjustment automatically expands more computing resources, all the adjustment are automated, and the software running environment and fault tolerance rate are extremely high. Can meet the rendering needs of a variety of software. If you want to learn more about what is, we offer a free trial in $20 ,welcome to take an experience.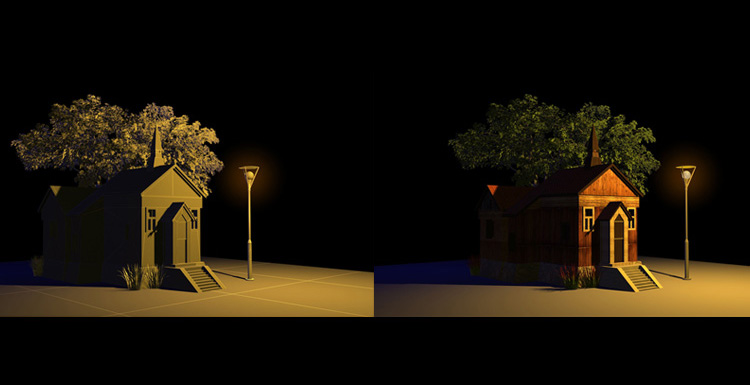 What is a render farms? Render farm, also called services. In fact, we should call him "Distributed Parallel Cluster Computing System", a supercomputer built with off-the-shelf CPU /GPU, Ethernet and operating system. It enables mainstream commercial computer hardware devices to reach or approach the computing power of supercomputers. The principle is that distributed parallel computing is divided into spatial parallelism and temporal parallelism. Parallelism in space refers to the execution of computations concurrently with multiple processors. Some renderers already support single-frame split-and-split rendering. Parallelism in time refers to pipeline technology. The frontier scientific research of cluster computing systems is mainly spatial parallelism, and the flow parallel computing in time has been widely used. Where can I get a render farms? You can rent a , don't need to spend huge amount of money on purchasing hardware. Using a render farm service, save money and time, secure, easy to use, convenient. Most of the render farm companies will sign the NDA with their clients and promise they will never disclose any materials with the 3rd parties. So NDA terms is a necessary factor you should consider before choose the right render farm service. Generally speaking, the supports most of the mainstream 3D software and plugins, they can even help install it according to your unique requirements. When you submit your rendering project to , just a few minutes to finish it. Sign up for $20 free trial now~
Is Building Your Own Render Farm The Best Option?
Thanks to growing high-speed internet access, production studios now have new options for rendering their animations in the cloud. , like Fox Renderfarm, offer studios enormous rendering power at low costs. This has many production studios asking a question for the first time. Should a studio build and maintain its own render farm, or pay for a cloud solution? Before high-speed internet was a reality, a studio's only option was to build an on-site render farm. Sure, a small shop could render on unused workstations at night. But, that wouldn't do the job for most studios. So, owning racks of dedicated rendering equipment became standard. Owning an on-site render farm has its advantages. The system can be custom built for whatever a studio needs. It is always available. Since the studio staff built it, they can fix it when it goes down. And, since it's on the premises, there are no security concerns. But, owning a farm is costly. An average render slave can cost several thousand dollars. Multiply that by the amount of slave machines needed. Then, all those nodes need to be loaded with rendering software. Some software companies offer unlimited slave licenses for free. But, most charge a fee based on the amount of slaves. If the is large enough, power consumption and climate control become concerns. If the farm operates non-stop, and multiple teams need access to it for different projects, one or more render wranglers must be hired to manage it. Owning an on-site render farm is a good choice if a studio has a large budget, an IT staff, and needs a customized solution. But, not all studios fit that description. Thankfully, there are now online options for rendering. At one end of the spectrum is collaborative rendering. In this model, users join an online network of fellow 3D animators who volunteer their computing power to be used by everyone in the collective. This is a great option for students and very small production houses since it's usually free. But there are obvious downsides. Support for the latest renderers and plug-ins may be limited. Your equipment must be made available for other users to render their projects. The availability of, and quality of rendering equipment at any given time is unpredictable. Not to mention the security risks. It is hard to keep track of exactly who will see your files. A collaborative solution may work for a studio when the budget is very tight, when security is not a concern, and when deadlines are flexible. The biggest challenge may be finding a collaborative network that supports the studio's choice of rendering software. On the other end of the spectrum there are professional, online rendering services. Cloud render farms charge you only for the time it takes to render. You can use them as much, or as little as you need. A good will have hundreds of top-notch machines with the latest software available to customers 24 hours a day. A good rendering service will also make security one of its top goals, so confidentiality is assured. All the IT troubles associated with maintaining the farm are handled by the render service, not the customer. Some online farms will even work with customers to load custom plug-ins if needed. Since online rendering offers so much, several studios are choosing to forgo the expense of building, and maintaining their own farms. Even studios that already have a small render farm in place can benefit from cloud rendering when overflow work comes in. As internet speeds become even faster, and demand for rendering power grows, makes more and more sense for 3D studios. ## About: The author, Shaun Swanson, has fifteen years of experience in 3D rendering and graphic design. He has used several software packages and has a very broad knowledge of digital art ranging from entertainment to product design.