These Factors Will Affect The Cloud Rendering Time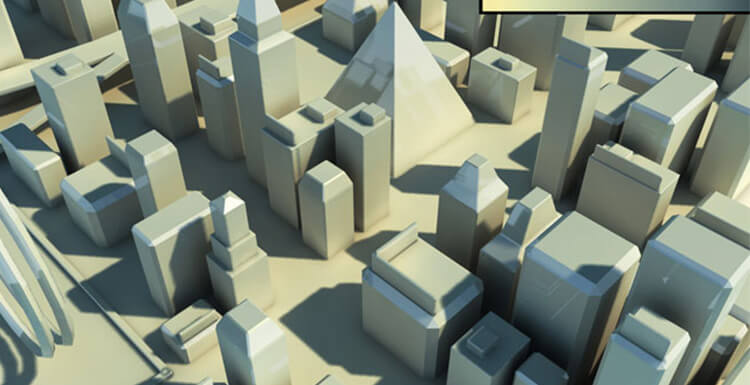 Nowadays, the 3D CG production process is more and more complicated, involving more and more software and plug-ins. Film production requires a lot of time in the rendering step. Even though the render farm has powerful hardware, I can still hear some people complaining: why the rendering speed is so slow , and why the rendering time is so long?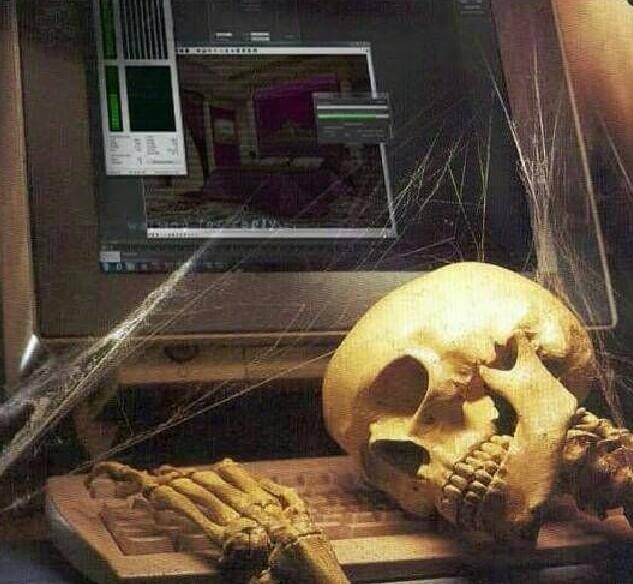 Since the rendering is done by dividing the screen, the complexity, lighting, and detail textures that need to be colored in different blocks are different, so the rendering speed will be very different. Today we will analyze, in addition to the hardware problems, what's the factors that will affect the length of the cloud rendering time.
In general, these factors can be divided into two categories: the factors in making the rendering file and the renderer.
The factors that make the file
Model face, material, light, hair, rendering settings.

Model factors:
Models include polygons, fluids, etc., and the rendering speed will drop dramatically when the total amount of models is too large. This problem can be said to be "hardware damage." Sometimes due to design needs, complex models cannot be avoided. Therefore, such objects can only be seen in the camera's field of view as little as possible by reasonably adjusting the angle of the camera. Of course, this depends on whether the object is the subject of the user's performance.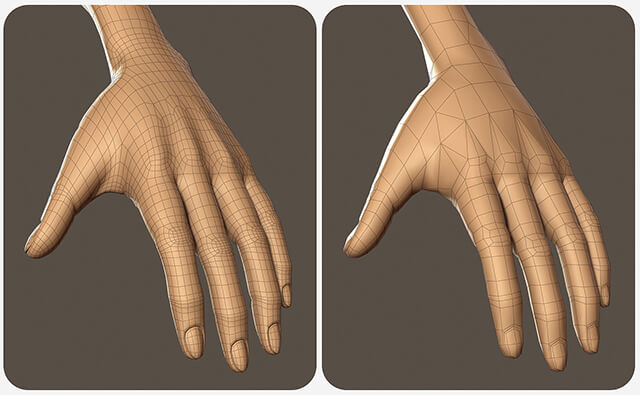 Material
The effect of the material is generally divided into two parts: the texture type of different materials and the precision of the texture.
In order to get real rendering results, each texture's texture contains Color Map highlights, reflection maps, bump maps, displacement maps, and more. Different materials have a great impact on rendering speed.
The 3D model of the movie must be more accurate than the animated character. The more accurate the model, the more the number of faces, the higher the fineness, the more the number of textures needed. And the texture may be expanded from 1024 to 2048, or even larger, which undoubtedly adds difficulty to rendering.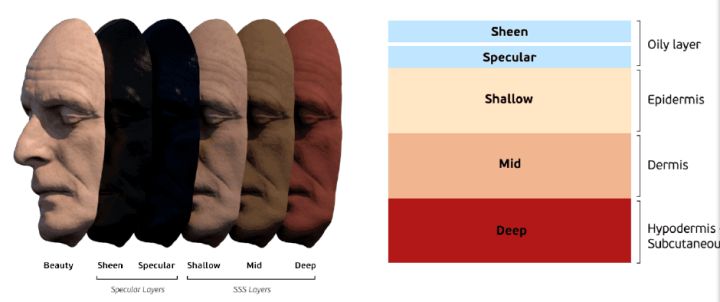 Lighting
Unreasonable use of lighting, excessive use of light sampling parameters and quantity will increase rendering time. The intensity and amount of light also affects rendering speed.
It should be noted that this problem exists not only in the light intensity, but also in the rendering engine (secondary bounce) intensity and (skylight) illumination intensity. And the higher the subdivision value, the slower the speed, but the shadow effect is more delicate.
Floodlights are now more frequently used. They calculate many unwanted shadows, so their resource usage is very large. Unless it is necessary, try to minimize its use and use spotlights instead.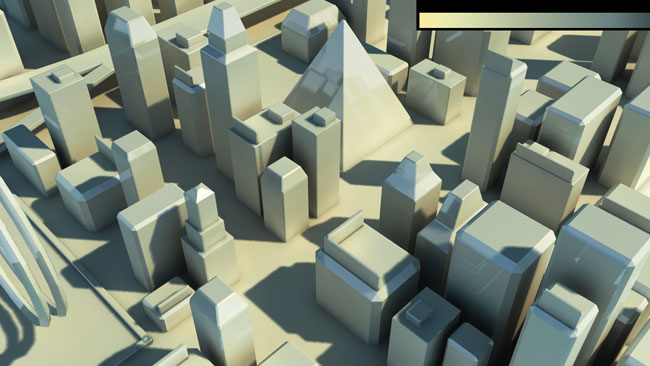 4. Hair
Hair rendering has always been a big problem in the CG industry. To get realistic hair effects, rendering speed is definitely time consuming. Even if the hair just adds reflection, slow reflection and highlights, its rendering speed is almost twice the time of the model. If you add transparency to the hair, the rendering time will be doubled. Even Hollywood's top animation studios, such as the Blue Sky or Pixar, are as optimized as possible for hair problems.

Rendering settings
In rendering settings, the concept of anti-aliased sampling refers to an algorithm for sampling and filtering, and produces the final set of pixels to complete the rendering of the image. Strictly speaking, no matter which sampling method is used, the rendering time is increased, so consider For different situations, using different rendering resolutions for different scenes is one of the most important rendering settings.
And in order to avoid repeated rendering, it is usually done first test rendering. The larger the image size, the better the quality and the slower the speed, so it is necessary to set the image size according to the size of the 3D scene.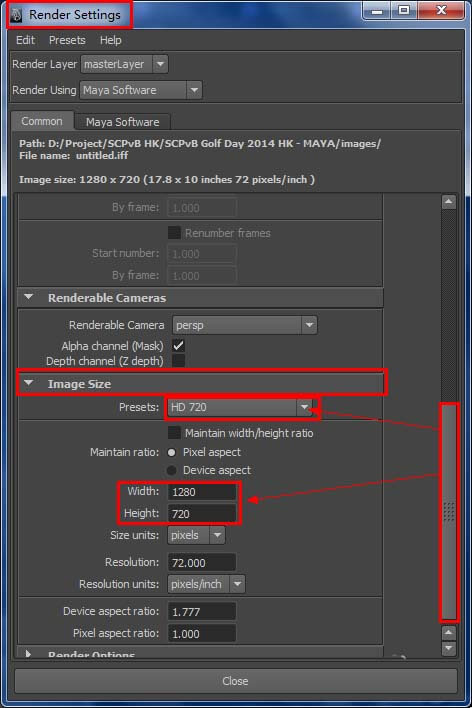 Renderer factor
Different software uses different renderers and there are differences in rendering time. The Arnold effect is the most stable, but the speed of rendering transparent objects in glass is simply crashing. Octane is also a GPU-based renderer, and if a slightly larger scene is solved with PL, the efficiency will drop.
Although the V-Ray renderer is stable, there are too many setting parameters, especially in terms of material adjustment and lighting performance, which makes the rendering speed slow overall.
Because many factors will affect the speed of rendering, so whether in the production or before the rendering settings, we must optimize.
Recommended reading
---
How to Render High-quality Images in Blender
2020-03-09
---
Top 9 Best And Free Blender Render Farms of 2023
2022-05-09
---
Revealing the Techniques Behind the Production of Jibaro "Love, Death & Robots", Which Took Two Years to Draw the Storyboard
2022-06-10
---
How to Render Large Scenes with Redshift in Cinema 4D
2019-10-15
---
Top 10 Free And Best Cloud Rendering Services in 2023
2022-06-24
---
Top 8 After Effects Render Farm Recommended of 2023
2022-07-07
---
How to Reduce Noise in Corona Renderer - Corona Denoising
2019-05-15
---
Why V-Ray Render is Black in SketchUp And How To Fix it?
2019-05-07
---
Partners
Previous: Why V-Ray Render is Black in SketchUp And How To Fix it?
Next: Process 100 Billion Polygons In Real Time! Clarisse IFX 4.0 SP2 Released
Interested
The Pros and Cons of 3D Cloud Rendering
The production principle of 3D animation is to simulate three-dimensional objects, scenes, and dynamic effects using computer technology and project them onto a 2D screen to create a 3D effect. In the process of creating 3D animation, artists use professional 3D software to create 3D scenes, which usually involves modeling, material and texture design, animation production, and rendering.Currently, 3D animation is widely used in film, television, gaming, advertising, and virtual reality industries. With the advancement of technology, 3D has become more prevalent in our daily lives. In terms of 3D rendering, cloud rendering is an important solution that can assist artists in efficiently completing rendering tasks and delivering projects. It is also a future trend in the industry.This article aims to provide a comprehensive introduction to 3D cloud rendering, including what it is, its pros and cons, and recommended platforms for 3D cloud rendering. It will help you determine whether you need to use cloud rendering services. What is 3D Cloud Rendering?3D cloud rendering utilizes powerful cloud computing technology to upload your 3D scenes, models, and animation data to cloud servers (this process is secure and confidential), and then efficiently renders your assets using the robust computational power and distributed systems. It generates the final images or videos. Traditional local rendering often requires expensive hardware equipment and long computing times, while 3D cloud rendering leverages the powerful computing resources provided by cloud platforms to quickly and efficiently complete your rendering tasks. You only need to upload the scene data to the cloud, set the rendering parameters, and then wait for the cloud platform to automatically allocate computing resources for rendering. Finally, you can obtain the rendered results without worrying about other things. Pros and Cons of 3D Cloud Rendering!Cloud Rendering for Maya 1 Pros:Cost-saving: Through a cloud rendering platform, you don't need to purchase equipment or bear maintenance and energy costs. Pay-as-you-go pricing reduces rendering expenses. Some cloud rendering farms also offer free trials, discounted packages, and other promotions, allowing you to save more money while using cloud rendering services.Time-saving: A cloud rendering platform can handle multiple tasks simultaneously, completing tasks that would take hours on a local computer in just a few minutes. This allows you to quickly obtain rendering results and refine projects based on requirements.Scalability: Cloud rendering platforms can flexibly allocate computing resources according to user needs, catering to rendering requirements of different scales and complexities. They also regularly update and optimize hardware and software, allowing you to access the service anytime and anywhere through the internet.Improved work efficiency: Cloud rendering platforms provide automated rendering processes and management tools, simplifying the setup and management of rendering tasks. Some rendering farms provide 3D toolkits to help you manage 3D software and quickly check rendering issues.Professional team support: Cloud rendering platforms are typically staffed with professional customer service and technical teams. They can quickly resolve issues that might take you a long time to solve on your own. Some render farms offer 24-hour online customer service to assist you. Cons:Upload and download speed: It takes time to upload a large amount of scene data to the cloud, and downloading rendering results also requires some time. However, some render farms provide plugins that can help solve this problem.Data security: Currently, the level of render farms varies, and the security of some small platforms cannot be guaranteed, which may lead to data leaks. Therefore, it is recommended to choose a large-scale cloud rendering farm that is technically mature and reliable. For example, Fox Renderfarm has many years of rendering experience and has also obtained authoritative certification of MPA's TPN, providing you with 200% security.Network dependency: Using cloud rendering requires a stable internet connection, and poor network connectivity may affect the execution of rendering tasks.Limited software and plugin support: Artists use different software and plugins, and each render farm supports different software and plugins. You need to confirm whether the render farm you choose supports the software and plugins you use.Cloud rendering is not free: Many people ask if there are free render farms. There are indeed some, such as SheepIt, a render farm specifically for the free software Blender. However, it requires you to share your computer for others to render in order to earn points for free usage. If you are not a Blender user or if you want faster and more professional support, you will need to pay for rendering projects on other cloud render farms. But as mentioned earlier, some render farms offer free trials and various promotional discounts. You can reduce your costs based on your needs and obtain ultra-fast rendering results. 3D Cloud Rendering Platform RecommendedHere are recommendations for 3D cloud rendering platforms that have stood the test of time.1. Fox Renderfarm2. Rebusfarm3. iRender4. Ranchcomputing5. Garagefarm
How to Use A Render Farm (Step by Step Guide)
For urgent projects, a render farm is a savior. Compared to local rendering, the large-scale computers of a render farm offer significant advantages in terms of improving rendering speed, saving local resources, being maintenance-free, and offering professional assistance. If you haven't used a render farm before, then you may think it is difficult to use. So, in this article, you can learn how to use a render farm by checking out the use of leading cloud rendering service provider, Fox Renderfarm, step by step taking Blender as an example. Step 1. Prepare your file - Depending on your software I recommenced for you to pack your resources into 1 file location.ExampleMaya - Archive Scene3DsMax - Resource CollectBlender - Pack ResourcesC4D - Save project with AssetsFor this tutorial purpose I will be using blender.Once your file is ready for render - Pack Resources into 1 Blend File. (See Images attached)!FoxRenderFarm Tutorial 00Step 2. Head over to the website of Fox Renderfarm. Register an account with Fox Renderfarm and verify your email - This will reward you with a US$20 Coupon.!FoxRenderFarm Tutorial 01!FoxRenderFarm Tutorial 02Step 3. Select your software - This will also reward you with another US$5 Coupon.!FoxRenderFarm Tutorial 03Step 4. Welcome to the Web User Interface. You have your core tabs on the left:- Overview - Gives you a summary of your current/completed jobs, credits available and storage space.- Assets - This Tab is where you can upload your project files.- Submit - This Tab allows you to select your project file/s to start a render.- Analysis - This Tab performs an Ai scene analysis to check if your scene has any noticeable issues before a render is commenced.- Rendering - This Tab gives a scene list and management of your current/previous rendered & rendering frames.- Statistics - This Tab explains the statistics of each job.!FoxRenderFarm Tutorial 04Step 5. Install RaySync Transmission Tool - Raysync is used to speed up the uploading of your files, if you encounter problems with the installation you can visit the Raysync FAQ or seek help from Fox Renderfarm's 24/7 customer service.RaySync can be downloaded by selecting the circled option.!FoxRenderFarm Tutorial 05Step 6. CPU or GPU Region - Select your processing hardware relative to your project, if you are using GPU rendering in your project file, select one of the GPU Regions, if you are CPU Rendering, select one of the CPU regions.!FoxRenderFarm Tutorial 06Step 7. Adding Coupons(you can get render coupons by winning certain 3D competitions; if you don't have such render coupon, you can skip this step) - Click User Center in the overview tab, Click Coupon tab on the new page, then select Redeem Coupon on the top right>Use coupon code to redeem.!FoxRenderFarm Tutorial 07!FoxRenderFarm Tutorial 08!FoxRenderFarm Tutorial 09Step 8. Head to Assets tab, toggle 'Keep Local Path', and press upload file, and locate your packed Blend file - This will use Raysync to upload.!FoxRenderFarm Tutorial 10!FoxRenderFarm Tutorial 11Step 9. Once uploaded, Go to the Submit Tab, Select your Software, and locate your .blend file, select continue.!FoxRenderFarm Tutorial 12Step 10. Creating a Config and sending your job for analysis.You must create a config to continue with your render, enter a config name, e.g. 'Project', select your Operating System, and select the version of the software you are using, in my case it is Blender 3.5.1, then click Save.You will then be prompted to edit the Hardware Configuration, Select the GPU Model to use (RTX 3090), put GPU Number to 2* and select your RAM as 64GB for a normal project or if you are using a lot of data, you can also use 128GB of RAM (This will incur an additional 20% fee to your project credits)Send the job to 'Go Analysis'!FoxRenderFarm Tutorial 13!FoxRenderFarm Tutorial 14!FoxRenderFarm Tutorial 15Step 11. AnalysisIn the Analysis Tab, your project will be there pending. This usually takes a few minutes but could sometimes take longer.Once Analysis is complete, you can go into the details and see if there are any errors or warnings. Errors mean they need to be rectified and render can not commence.Warnings mean there may be some advisories but the project can still go ahead if you are happy.Hint: Seek help from online 24/7 customer service, if you can't solve the problem yourself, they are very fast and reliable.If you have no Errors or Warnings and are happy to continue, select 'Continue' or 'ignore and continue'.!FoxRenderFarm Tutorial 16!FoxRenderFarm Tutorial 17Step 12. Common SettingsOnce 'ignore and continue' was selected, you will be prompted with the common settings tab.To be safe I would toggle first frame, middle frame and last frame for a test render and select 'Submit' - This will allow you to make sure those 3 renders in your scene are done first so you can check over them before committing to a final render.!FoxRenderFarm Tutorial 18Step 13. RenderingYou will now be on Rendering Tab where your test rendering will begin, once the 3 renders are done, you can select the project in the scene list, this will open the job details.Scroll down and take a look at your first frame, middle frame and last frame to confirm everything is okay - you can use the preview window to check the render is okay.!FoxRenderFarm Tutorial 19!FoxRenderFarm Tutorial 20Step 14. Confirming Full RenderOnce you are happy with the results you can go back to the scene list in the Rendering Tab, select your project from the check list and toggle the Render Full Job.You may be prompted with a 'kind tips' pop up if your memory usage was close to the 64gb limit, you can increase to use the 128gb RAM if so which will give you more wiggle room in peak memory usage whilst rendering.Once confirmed on your 64/128gb Ram size, you will have to repeat the step of selecting the project check box and toggling the 'render full job' option again.This will prompt you one last time to confirm the test renders you took before are to your satisfaction before the job goes ahead for a full render.!FoxRenderFarm Tutorial 21!FoxRenderFarm Tutorial 22!FoxRenderFarm Tutorial 23!FoxRenderFarm Tutorial 24!FoxRenderFarm Tutorial 25Step 15. RenderingFull render has now commenced, you will be prompted with an email once completed.!FoxRenderFarm Tutorial 26Step 16. Download ResultsOnce completed, you will be prompted with an email, head back into the rendering tab, select your project from the scene list and click the output file tab.Scroll through your renders so they all cache into the system and then hit the select all check box then download, this will prompt you with a location needed to save.Once you chose a location on your device, the RaySync will download the files to this location.Job Done.!FoxRenderFarm Tutorial 27These are the steps on how to use a render farm, and to render software other than Blender such as Cinema 4D, Maya, 3ds Max etc, steps are similar.This tutorial article was written by the creator of CGANDWE for Fox Renderfarm. CGANDWE is a community where you can participate in 3D competitions to improve your CG skills, and you can join their Discord here.
Top 5 Octane Render Farms For Your 3D Projects
As the world's first and fastest bias-free, spectrally correct GPU render engine, OctaneRender has impressed many artists with its extraordinary render quality and speed. Using Octane in combination with the right render farm, working efficiency will be greatly increased. However, there are not many providers offering Octane cloud rendering services, and this post will introduce 5 high-quality Octane render farms for you to choose from. Fox Renderfarm: Best Octane Render Farm!Fox Renderfarm - Best V-Ray Render FarmFox Renderfarm is a large render farm with over a decade of rendering experience. They support a wide range of software and plugins, with an online rendering platform and desktop clients for Windows and Linux. Uploading files on their platform is very fast as they have a corresponding plugin to support the transfer. In terms of price, the lowest price for GPU rendering is $1 per node per hour, and the higher the membership level, the lower the price. Their real-time online customer service is available for any questions and is very nice. For new users who have not experienced the Fox Renderfarm's cloud rendering service, a $25 free trial is there. iRender: High-Speed Octane Render Farm!iRender - Great Blender Render FarmiRender is an IaaS render farm that allows users to remotely control cloud servers to render projects. On their cloud servers, you can install any 3D software, render engines and 3D plugins you want. As an Octane render farm, they have powerful render nodes: 2/4/6/8x RTX 3090/4090. Their pricing is based on node/hour and prices vary depending on the servers offered. They also have real-time online customer service. Rebusfarm: Render Farm for Octane!RebusFarm - Excellent Render Farm for BlenderRebusfarm is also a large render farm and they have rendered a lot of architectural works. It is based on a SaaS model, and with the help of their plugins, you can send projects directly from 3D software. They don't have real-time online customer service, which requires you to fill out a form with your question and wait for a reply. Rendering with their GPUs costs 3.79 cent/OBh and that price is independent of the number of machines used, they only charge for engine time. Ranch Computing: Render farm for Octane Renderer!Ranch Computing An Outstanding Redshift Cloud Rendering ServiceRanch Computing is also a render farm based on the SaaS model, and their proven rendering experience allows them to provide very high quality rendering services to artists. They also have their own plugin to help users send rendering projects directly from the application. Their prices vary from Low-Medium-High levels, and you can choose according to your needs. Currently there is no customer service button visible on their page, but if you have problems, you can tell them through the form on the contact page and wait for a reply. Drop Render: Octane Renderfarm for Cinema 4D!Drop RenderDrop Render is different from the render farms above, as it's a render farm designed for Cinema 4D rendering, but now supports Blender as well. Their plugin allows users to not leave the 3D application and will send the project directly to their servers and automatically store the rendered frames on your hard drive. Regarding pricing, you can choose a level based on the urgency of your project and your budget; the higher the level, the faster your project will receive rendering. They don't have an online customer service, though the support page can answer most of your questions or wait for their technical team to contact you.Each render farm has its own features and differences in service. Artists can choose your favorite one according to your preferences.