Laika Combines 3D Printing And CG To Create Fascinating Animated Films
Almost anyone who cares about animation techniques knows Laika Studios, and although the output is small, each works is fascinating. They are constantly pursuing breakthroughs in production, and they are so impressed by the insiders. It combines advanced technology with the relatively old art of stop-motion animation to create an animated film that is completely unique in terms of audiovisual and sensation.
From "Coraline", "Para Norman", "The Boxtrolls" to "Kubo and the Two Strings", each warks is challenging the limits and creating new breakthroughs. In the recently released stop-motion animation film Missing Link, bringing reality and illusion to a new height, which is the most complicated "mixed movie" that Laika has produced so far. Let us take you to Learn about the latest breakthroughs in this film!
Laika, from Oregon, USA, as one of the most creative and technologically stop-motion animation studios in the industry, once again gives "toy" life to reproduce the stop-motion animation' imagic. From doll costume design, scene settings to computer animation, Laika has designed the 20,000-square-foot "stage" into a mysterious and beautiful country. With elaborate hand-made puppets, props and sets, the combination of stop-motion animation art and CG combines infinite imagination into a beautiful and joyful comedy adventure story.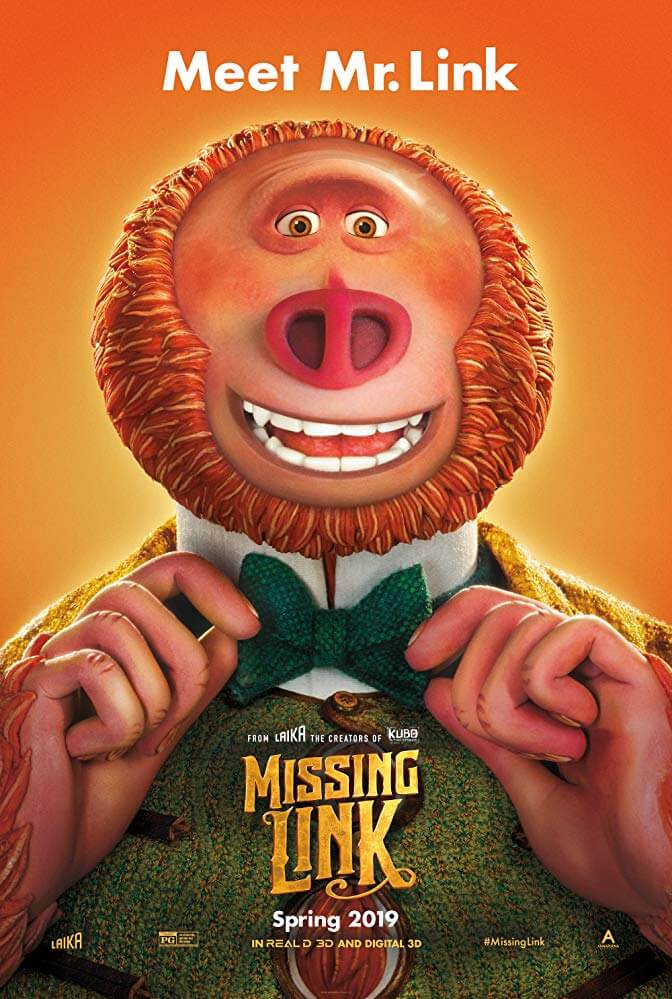 Missing Link, written and directed by Chris Butler, tells a struggling investigator, Sir Lionel Frost, who, in recognition of the elite of the expedition, traveled to the Pacific Northwest to prove the existence of a legendary creature, Mr. Link. This is a missing link between primitive humans and modern humans. Then Frost and explorer Adelina Fortnight embarked on the adventure of finding a distant relative of Link. The filmmaker also specially invited a number of Hollywood movie stars including Hugh Jackman to voice the characters in the play.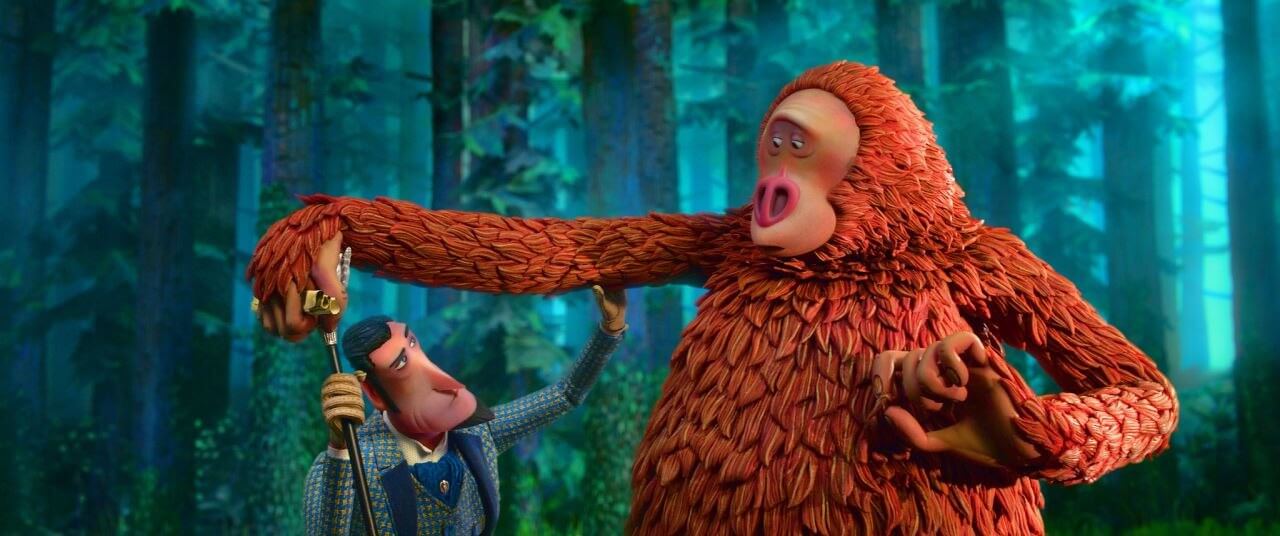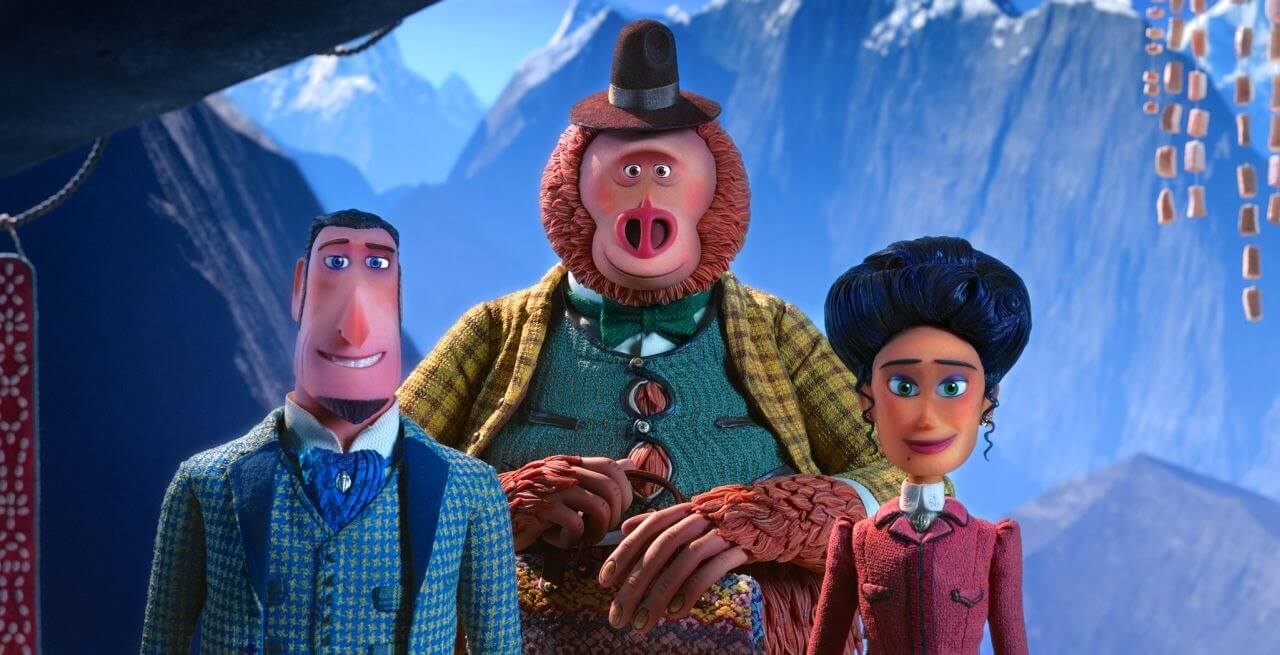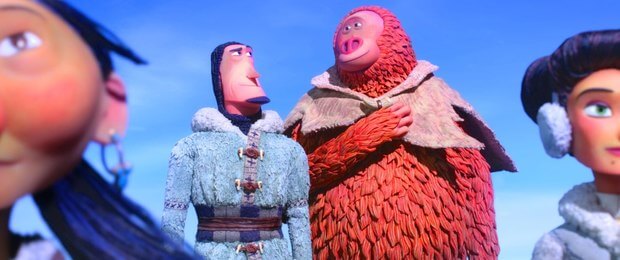 The most notable feature of Laika's continuous breakthrough in technology is the "3D Printing" series. Utilizing the most advanced rapid prototyping technology, Laika has completely changed the stop-motion animation, presenting the exquisite hand-made puppets to the audience with an incredible expressiveness, not only refreshing, but also the image is exquisite.
In traditional stop-motion animation, animators only use relatively limited facial expressions to present the animated characters' movements, but through 3D printing technology, Laika completely changed the traditional pattern of stop-motion animation, and realized the number of animation puppets. The possibility of 10,000 kinds of performance.
Laika's stop-motion animated character in Coraline in 2009 designed 20,000 facial 3D printing. In the 2016 "Kubo and the Two Strings", the number of production jumped to 64,000. In Missing Link, 3D printing technology also played to Important role. In order to meet the scale and geographical characteristics of the film scene, the film production has more than 110 sets, 65 unique locations, 106,000 3D printed face replacement parts, 531 CG assets, 182 CG characters and 47 for shooting motion control cameras with 1486 lenses.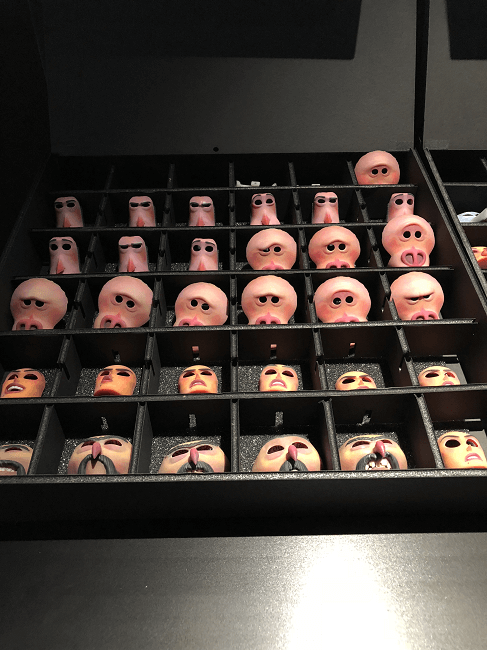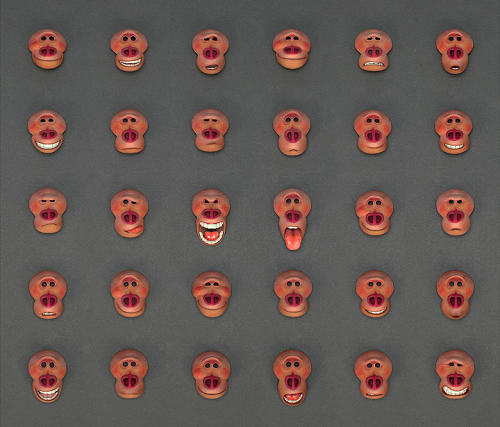 These parts were designed with Maya software and printed in 3D using a Stratasys J750 3D printer and color resin material. They also placed a specially treated magnet on the back of each 3D print face. In this way, you can change the different faces to highlight the changes in the facial expressions of the characters in the play. It can be said that Laika is very prepared for this film.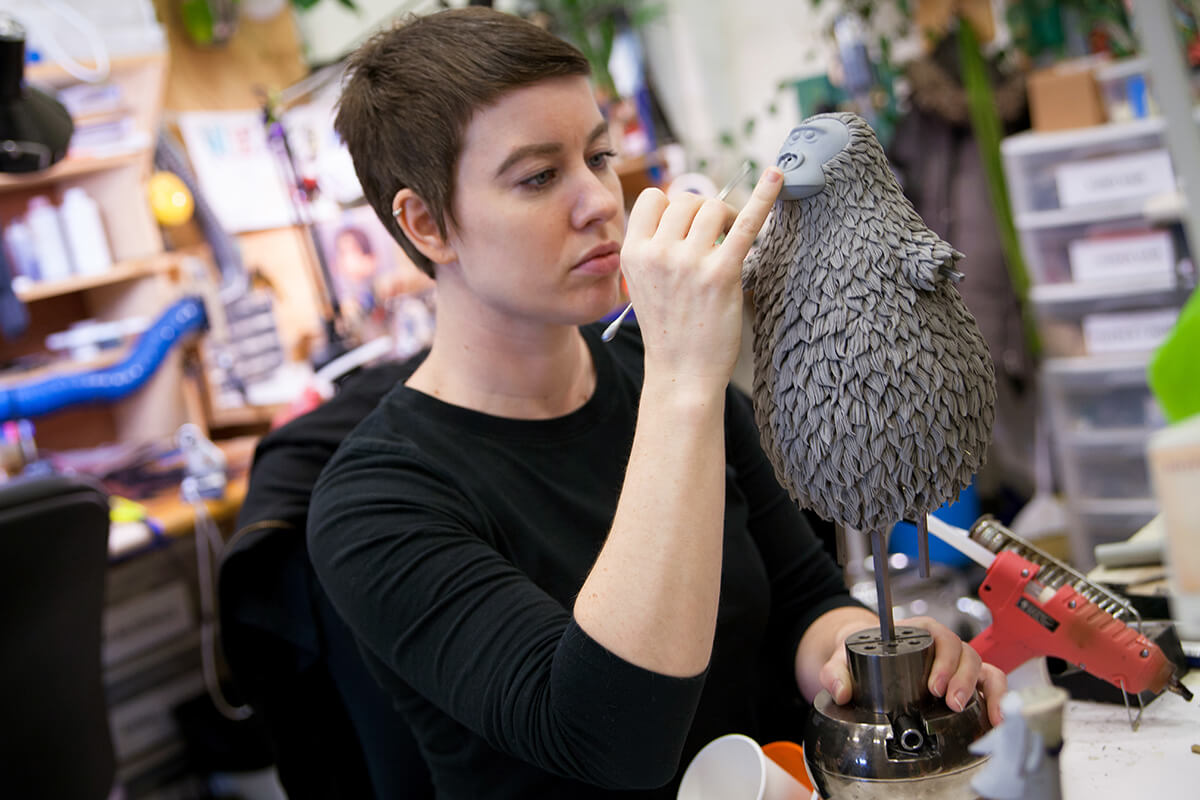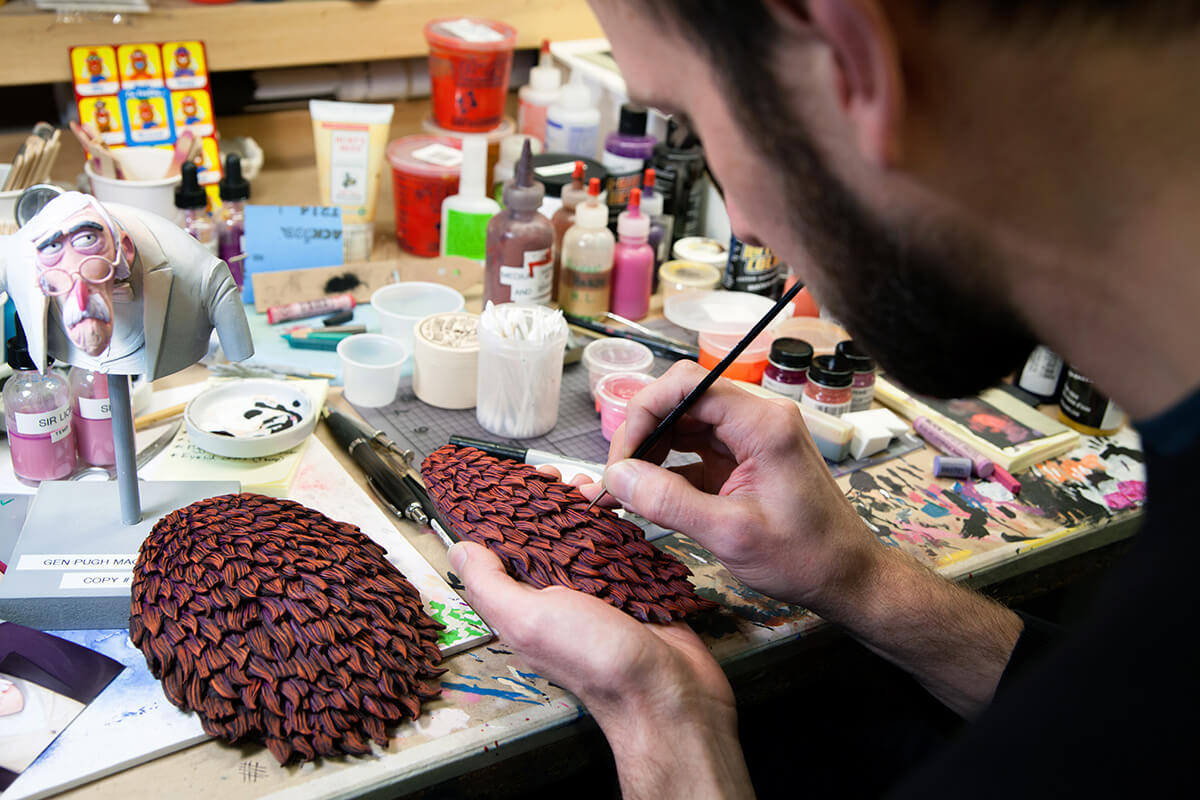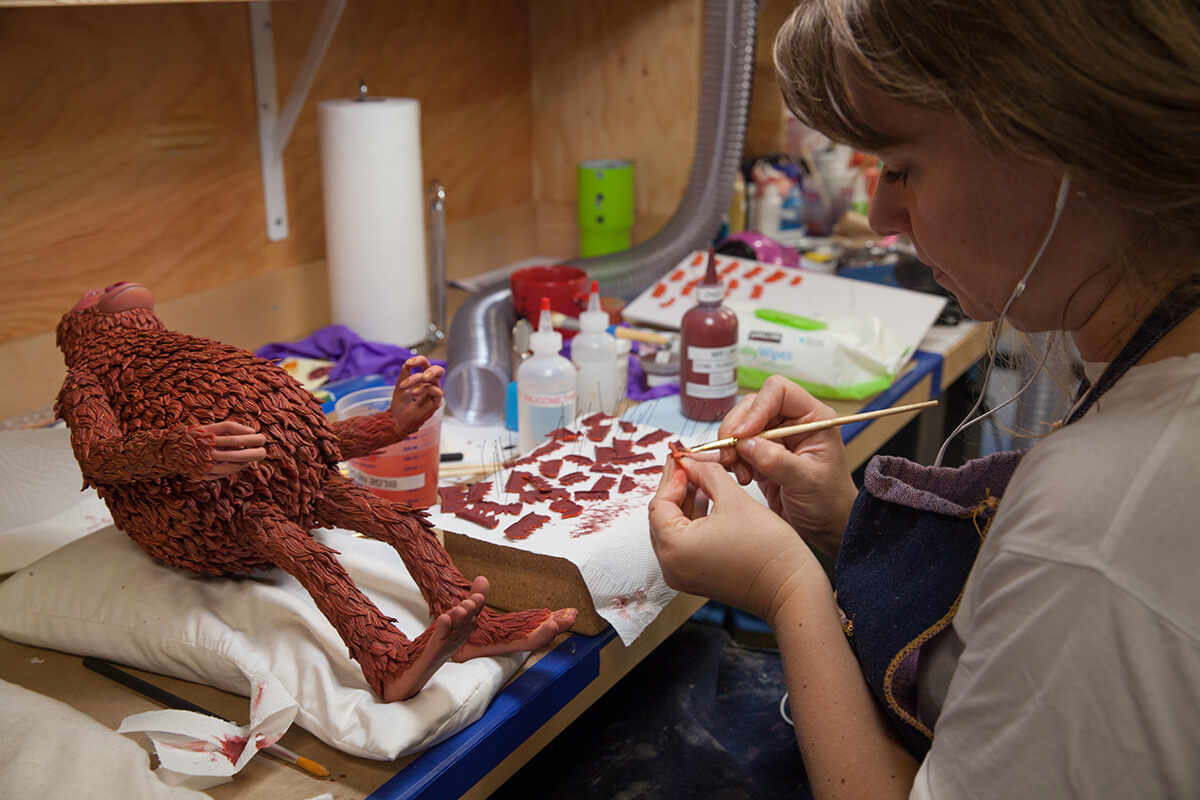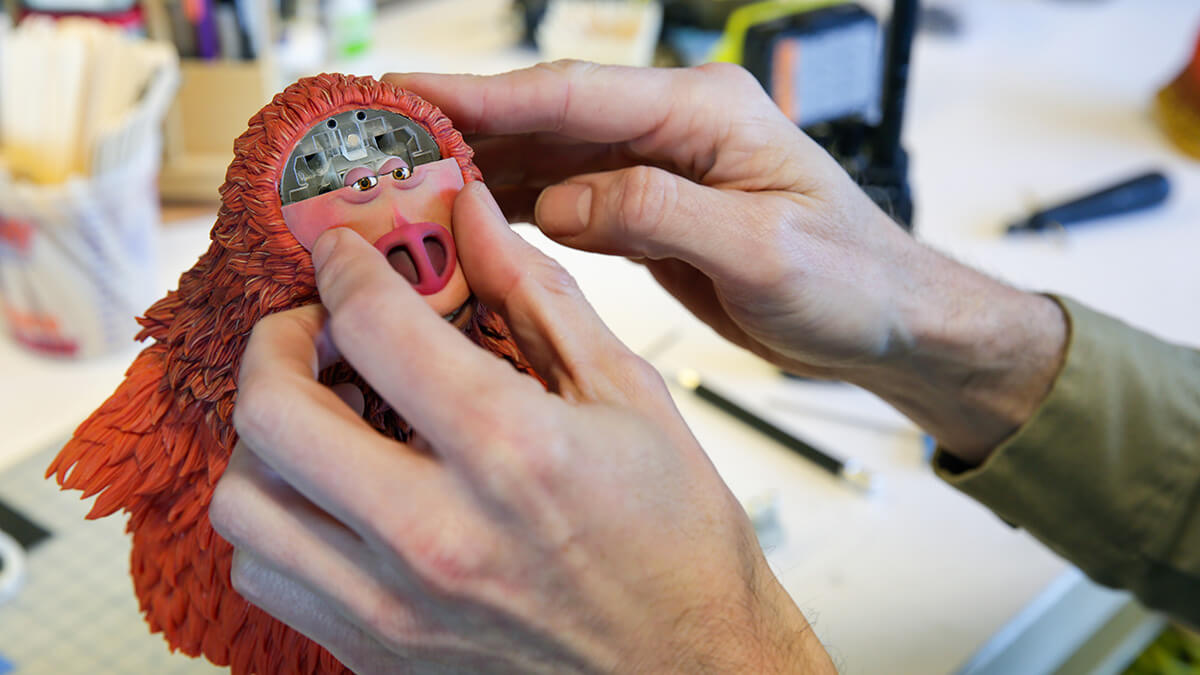 Laika Rapid Prototyping Director Brian McLean said that many of our productions were based on repeated facial expressions in the past, and now with this technology and what we have learned, we have reached the point of actually shooting a specific animation, but this process needs Multiple steps. In this session, a CG animator needs to redesign through the computer Maya software, according to the storyboard and the director to communicate the plot, the action and the exact content of the need, through the computer to reconstruct the face production and then export to the 3D printer.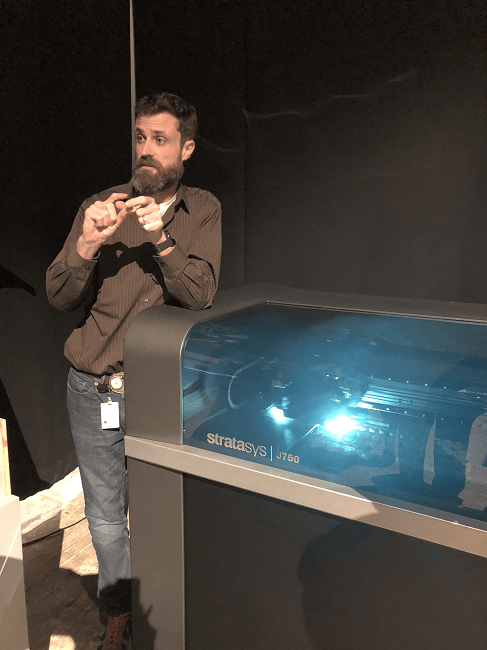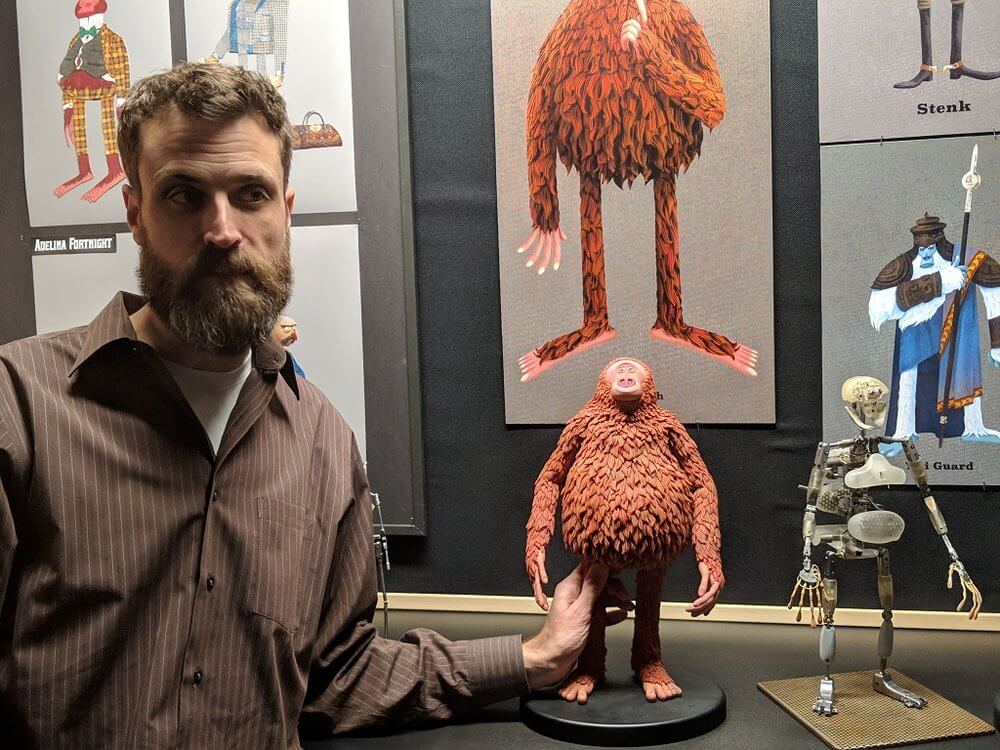 In Laika movies, fixed puppets have long been the main means of presentation, but visual effects technology has played a crucial role for many years. In animation, visual effects teams are involved from the start, working with puppet makers to ensure that their digitally created characters are consistent with real roles. In post-production, the team also retouched, for example, cleaning the lines between the puppet eyelids and the mask to make the character more humane. In addition to the special visual effects of natural elements such as water and smoke, Missing Link also has CG characters and scenes, such as a team of majestic guards or Himalayan ice bridges. Let's enjoy the highlights of the film behind the scenes.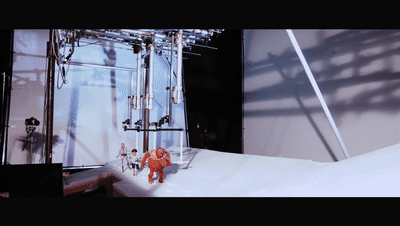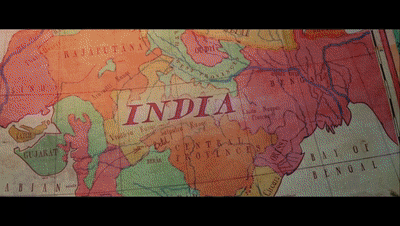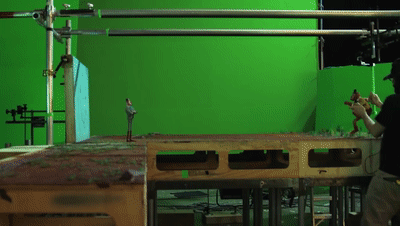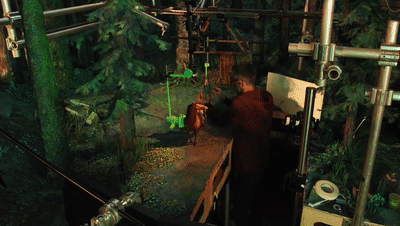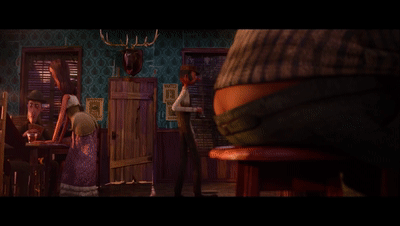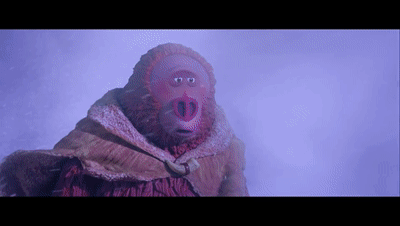 Missing Link premiered in the US on April 12. The film's sophisticated production and legendary stories, have inspired countless people to yearn for nature, looking forward to onscreen in China!
Recommended reading
---
China Film Administration Release New License Logo
2019-01-09
---
Maya 2018 Arnold's Method of Making Motion Vector Blur in AOV Channel
2018-12-26
---
How the Redshift Proxy Renders the Subdivision
2018-12-28
---
Arnold\ V-Ray\ Octane\ Conora\ RedShift, Which Renderer Is The Best?
2019-04-15
---
Corona Renderer Learning - Denoising
2019-05-15
---
Arnold\ V-Ray\ Octane\ Conora\ RedShift, Which Renderer Is The Best?
2019-04-15
---
Is This Simulated By Houdini? No! This Is Max!
2019-02-22
---
Arnold Render Farm | Fox Render Farm
2018-11-27
---
Partners
Previous: How Does Maya Bring Arnold To Render Transparent Textures?
Next: The Reason And Solution When Rendering Image Become Black in V-Ray For SketchUp
Interested
Studio Ghibli Announced CG Animated Feature 'Aya and the Witch'!
Studio Ghibli announced their first-ever full-length CG animated feature 'Aya and the Witch'! The film is based on Diana Wynne Jones' 2011 children's book Earwig And the Witch. Hayao Miyazaki is once again responsible for planning the project with his son Goro taking on the role of director, lauded Ghibli producer Toshio Suzuki will also be overseeing the project. According to reports, Aya and the Witch will not be seeing a theatrical release but will rather be premiered on Japanese television channel NHK sometime this winter. It is currently not clear how Studio Ghibli's first CG film will be released internationally.
Doki Doki Forever" | DDLC Minecraft Animation Music Video
How do you like the combination of Minecraft and Doki Doki Literature Club! ? "Doki Doki Forever", the Minecraft animation music video made by AndyBFFT, sponsored by Fox Renderfarm, has earned hundreds of thousands of views and thousands of likes on Youtube! As the leading render farm in the CG industry, Fox Renderfarm has been committed to encouraging and supporting 3D Artists to create better works. This Minecraft 3D video also rendered with Fox Renderfarm. We provide fast, secure, and affordable cloud rendering services to greatly reduce your rendering time, reduce the worry of investing time and money, and allow you to focus more on creative production. We also welcome all outstanding, creative artists to cooperate with us to negotiate sponsorship cooperation to achieve win-win and mutual benefit. Welcome to get a $ 25 free trial on our cloud rendering platform, and contact us for sponsorship cooperation.
Boonie Bear Won the 2019 Licensing International Asian Licensing Awards
On January 6th, 2020, Fantawild Animation was invited to participate in The 2019 Licensing International Asian Licensing Awards ceremony, organized by the Licensing Industry Merchandisers's Association(LIMA) in Hong Kong. Relying on the performance and innovation of authorized cooperation projects such as "Boonie Bears", "Boonie Bears: Blast into the Past" and "Boonie Bears: Boonie Cubs", Fantawild Animation obtained the "Entertainment Property of the Year – ANIMATED". Regarding the award, Shang Linlin, the Executive President of Fantawild and General Manager of Fantawild Animation said: "Thank you for the recognition of the Licensing Industry Merchandisers's Association. At the same time, I also want to thank the many partners who have worked with us for their trust in "Boonie Bears" and Fantawild Animation. In the future, Fantawild Animation will continue to innovate and breakthrough, and work with more high-quality partners to promote the innovation and development of the authorized industry, and create more high-quality "Evergreen Carnival IP" brands for consumers in China and the world, and bring a world-class entertainment experience. " In terms of movie IP authorization, Fantawild Animation is an enterprise that was started earlier in mainland China. Starting from the second big movie of 2015, "Boonie Bears:Mystical Winter", Fantawild Animation has successively cooperated with various well-known brands such as INFINITI, Mengniu, China Resources Sanjiu, QQ and other types of movies to design various types of cooperation. A series of market initiatives, such as movie exclusive gallery, movie clever implantation, joint marketing during CNY, and advance planning and production of main props, allow the products in the movie to enter the major sales channels simultaneously when the movie is released. In the coming Chinese New Year, the seventh major movie "Boonie Bears: The Wild Life" will meet with mainland Chinese audiences. The audience can not only see the Logger Vick that become handsome and strong, but also appreciate the magic and various natural landscapes that people have transformed into various animals. https://licensinginternational.org/news/winners-of-2019-licensing-international-asian-awards/