Thomas & Friends: Big World! Big Adventures! The Movies Reveals A Chinese Style Poster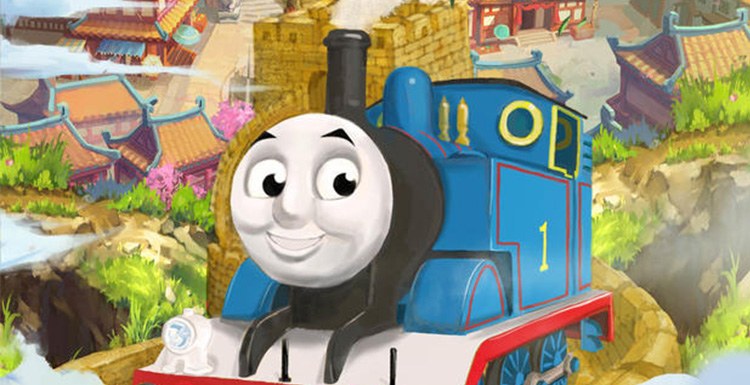 The film, Thomas & Friends: Big World! Big Adentures! The Movies, will be released in China on May 31. Today, the film reveals a Chinese style poster, the picturesque Great Wall monuments, and Zhangye Danxia Rainbow Mountain, which has used as the representative of the Chinese element in the poster and film, witnessed and accompanied Thomas's dream-seeking journey.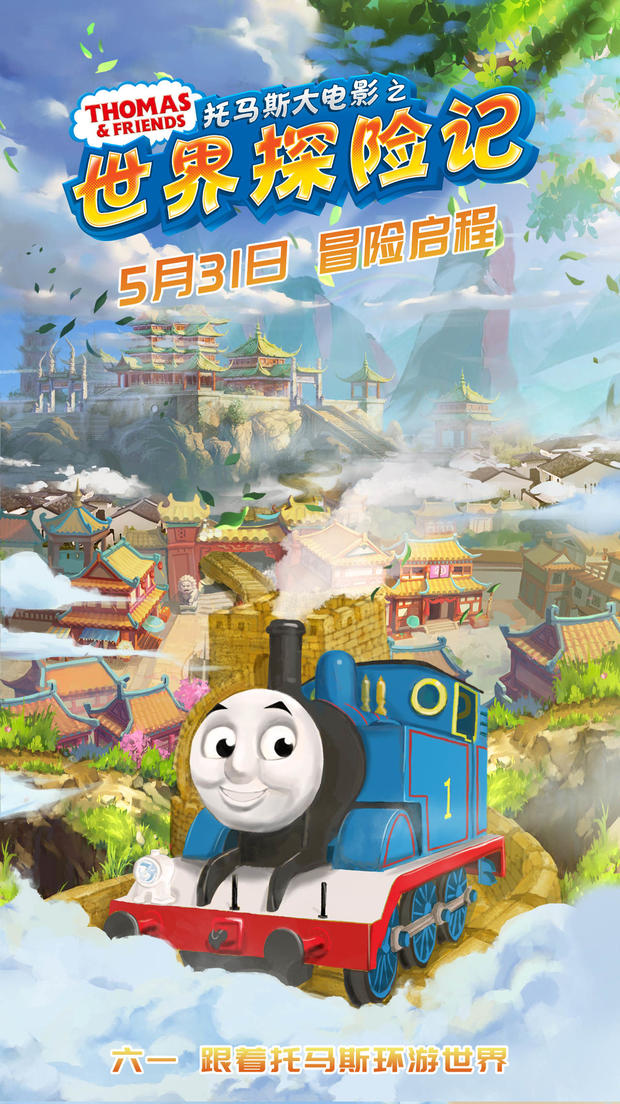 Throughout the Thomas Train Universe, the thirteenth major film in its series, Thomas & Friends: Big World! Big Adventures! The Movies, successfully opened up a new adventure for Thomas.
Thomas, who has never left the "Tordo Island", met the newly-launched partner sports car Ace. With the encouragement of Ace, Thomas has the dream of "being the first locomotive to travel around the world", although it has been questioned from others, but Thomas still stick to its heart, resolutely left home, embarked on a journey to explore the unknown world.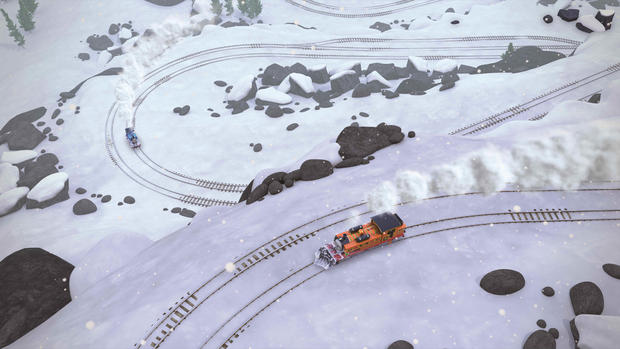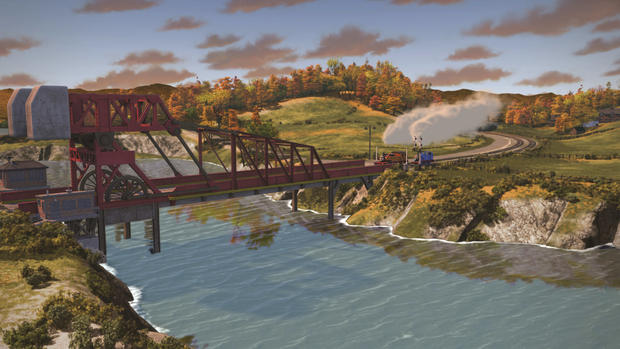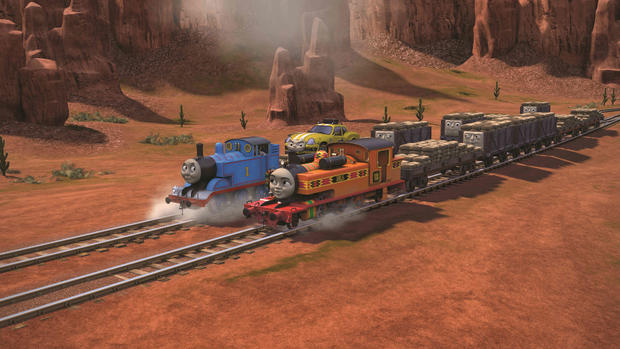 It is understood that in Thomas & Friends: Big World! Big Adventures! The Movies, in addition to "being guest" several famous scenic spots in China, Thomas and friends have also "punched" five continents, including Africa, South America and Central America, covering deserts and jungles, snow mountain and so on, to bring unprecedented challenges.
Recommended reading
---
China Film Administration Release New License Logo
2019-01-09
---
Maya 2018 Arnold's Method of Making Motion Vector Blur in AOV Channel
2018-12-26
---
How the Redshift Proxy Renders the Subdivision
2018-12-28
---
Arnold\ V-Ray\ Octane\ Conora\ RedShift, Which Renderer Is The Best?
2019-04-15
---
Corona Renderer Learning - Denoising
2019-05-15
---
Arnold\ V-Ray\ Octane\ Conora\ RedShift, Which Renderer Is The Best?
2019-04-15
---
Is This Simulated By Houdini? No! This Is Max!
2019-02-22
---
Arnold Render Farm | Fox Render Farm
2018-11-27
---
Partners
Previous: 71 Tips And Technical For V-Ray In 3ds Max
Next: Renderman For Houdini 22.5 Has Released
Interested
Studio Ghibli Announced CG Animated Feature 'Aya and the Witch'!
Studio Ghibli announced their first-ever full-length CG animated feature 'Aya and the Witch'! The film is based on Diana Wynne Jones' 2011 children's book Earwig And the Witch. Hayao Miyazaki is once again responsible for planning the project with his son Goro taking on the role of director, lauded Ghibli producer Toshio Suzuki will also be overseeing the project. According to reports, Aya and the Witch will not be seeing a theatrical release but will rather be premiered on Japanese television channel NHK sometime this winter. It is currently not clear how Studio Ghibli's first CG film will be released internationally.
Doki Doki Forever" | DDLC Minecraft Animation Music Video
How do you like the combination of Minecraft and Doki Doki Literature Club! ? "Doki Doki Forever", the Minecraft animation music video made by AndyBFFT, sponsored by Fox Renderfarm, has earned hundreds of thousands of views and thousands of likes on Youtube! As the leading render farm in the CG industry, Fox Renderfarm has been committed to encouraging and supporting 3D Artists to create better works. This Minecraft 3D video also rendered with Fox Renderfarm. We provide fast, secure, and affordable cloud rendering services to greatly reduce your rendering time, reduce the worry of investing time and money, and allow you to focus more on creative production. We also welcome all outstanding, creative artists to cooperate with us to negotiate sponsorship cooperation to achieve win-win and mutual benefit. Welcome to get a $ 25 free trial on our cloud rendering platform, and contact us for sponsorship cooperation.
Boonie Bear Won the 2019 Licensing International Asian Licensing Awards
On January 6th, 2020, Fantawild Animation was invited to participate in The 2019 Licensing International Asian Licensing Awards ceremony, organized by the Licensing Industry Merchandisers's Association(LIMA) in Hong Kong. Relying on the performance and innovation of authorized cooperation projects such as "Boonie Bears", "Boonie Bears: Blast into the Past" and "Boonie Bears: Boonie Cubs", Fantawild Animation obtained the "Entertainment Property of the Year – ANIMATED". Regarding the award, Shang Linlin, the Executive President of Fantawild and General Manager of Fantawild Animation said: "Thank you for the recognition of the Licensing Industry Merchandisers's Association. At the same time, I also want to thank the many partners who have worked with us for their trust in "Boonie Bears" and Fantawild Animation. In the future, Fantawild Animation will continue to innovate and breakthrough, and work with more high-quality partners to promote the innovation and development of the authorized industry, and create more high-quality "Evergreen Carnival IP" brands for consumers in China and the world, and bring a world-class entertainment experience. " In terms of movie IP authorization, Fantawild Animation is an enterprise that was started earlier in mainland China. Starting from the second big movie of 2015, "Boonie Bears:Mystical Winter", Fantawild Animation has successively cooperated with various well-known brands such as INFINITI, Mengniu, China Resources Sanjiu, QQ and other types of movies to design various types of cooperation. A series of market initiatives, such as movie exclusive gallery, movie clever implantation, joint marketing during CNY, and advance planning and production of main props, allow the products in the movie to enter the major sales channels simultaneously when the movie is released. In the coming Chinese New Year, the seventh major movie "Boonie Bears: The Wild Life" will meet with mainland Chinese audiences. The audience can not only see the Logger Vick that become handsome and strong, but also appreciate the magic and various natural landscapes that people have transformed into various animals. https://licensinginternational.org/news/winners-of-2019-licensing-international-asian-awards/