Thomas & Friends: Big World! Big Adventures! The Movies Reveals A Chinese Style Poster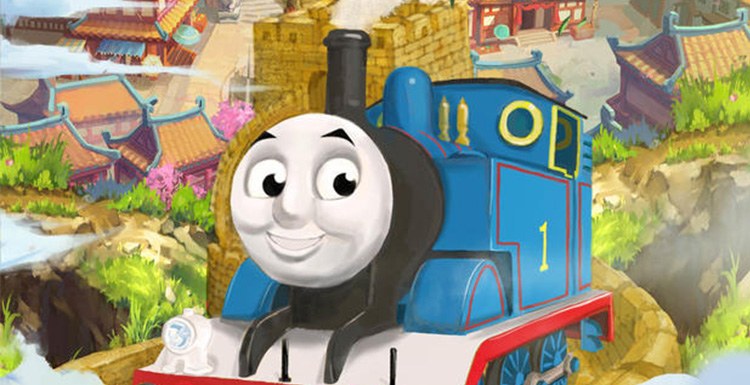 The film, Thomas & Friends: Big World! Big Adentures! The Movies, will be released in China on May 31. Today, the film reveals a Chinese style poster, the picturesque Great Wall monuments, and Zhangye Danxia Rainbow Mountain, which has used as the representative of the Chinese element in the poster and film, witnessed and accompanied Thomas's dream-seeking journey.
<iframe width="560" height="315" src="https://www.youtube.com/embed/XV_dIbr9y08" frameborder="0">
</iframe>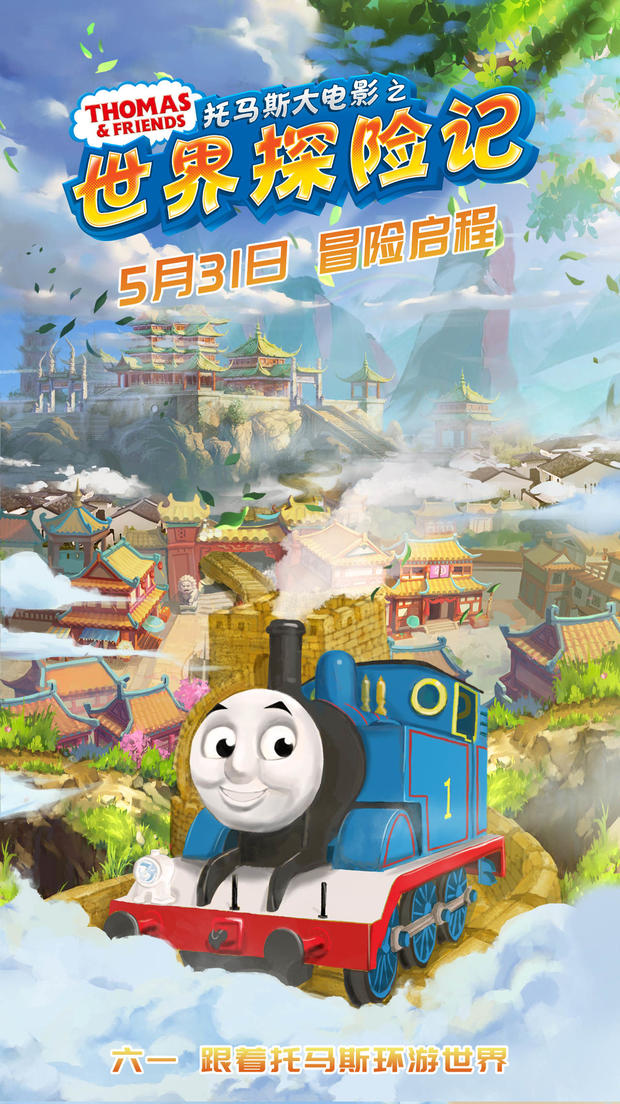 Throughout the Thomas Train Universe, the thirteenth major film in its series, Thomas & Friends: Big World! Big Adventures! The Movies, successfully opened up a new adventure for Thomas.
Thomas, who has never left the "Tordo Island", met the newly-launched partner sports car Ace. With the encouragement of Ace, Thomas has the dream of "being the first locomotive to travel around the world", although it has been questioned from others, but Thomas still stick to its heart, resolutely left home, embarked on a journey to explore the unknown world.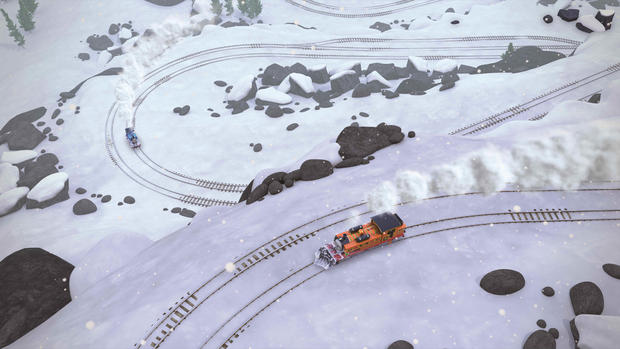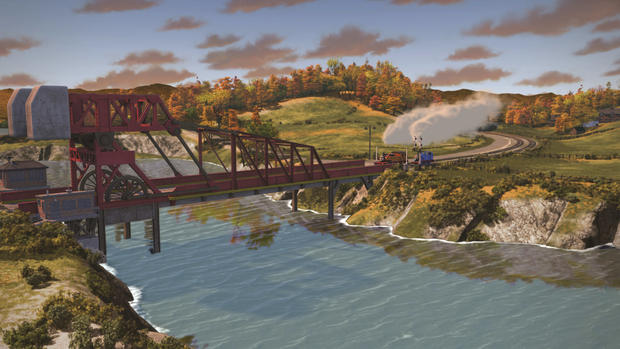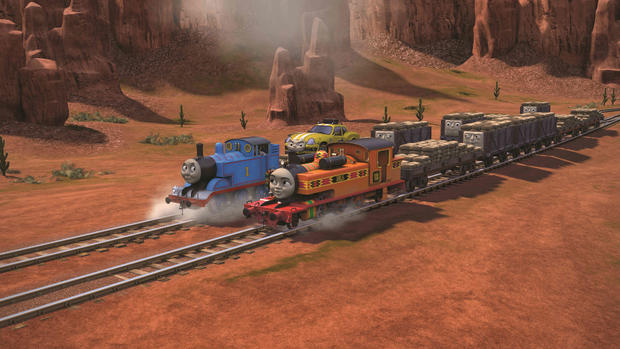 It is understood that in Thomas & Friends: Big World! Big Adventures! The Movies, in addition to "being guest" several famous scenic spots in China, Thomas and friends have also "punched" five continents, including Africa, South America and Central America, covering deserts and jungles, snow mountain and so on, to bring unprecedented challenges.
Recommended reading
---
How to Render High-quality Images in Blender
2020-03-09
---
Top 9 Best And Free Blender Render Farms of 2023
2022-05-09
---
Revealing the Techniques Behind the Production of Jibaro "Love, Death & Robots", Which Took Two Years to Draw the Storyboard
2022-06-10
---
How to Render Large Scenes with Redshift in Cinema 4D
2019-10-15
---
Top 10 Free And Best Cloud Rendering Services in 2023
2022-06-24
---
Top 8 After Effects Render Farm Recommended of 2023
2022-07-07
---
How to Reduce Noise in Corona Renderer - Corona Denoising
2019-05-15
---
Why V-Ray Render is Black in SketchUp And How To Fix it?
2019-05-07
---
Partners
Previous: 72 Tips And Technical For V-Ray in 3ds Max That You Should Know
Next: Renderman For Houdini 22.5 Has Released
Interested
Hi, North America, Australia, New Zealand, Ne Zha is Coming
Ne Zha, China's Biggest-Ever Animated Movie, rendered by Fox Renderfarm, is coming to North America, Australia, and New Zealand. Ne Zha will meet the audience in North America on August 29th with its IMAX 3D version, and will fully release on September 6th. And he will also be showing on screens in Australia and New Zealand from August 23rd and 29th respectively. Ne Zha says: If the destiny is unfair, then I am the destiny. Let's see what his 'destiny' will be like in North America, Australia, and New Zealand! !Ne Zha 3 !Ne Zha 2 !Ne Zha 4Ne Zha(2019), is about a young boy, Ne Zha, is birthed from a heavenly pearl by the Primeval Lord of Heaven. Born with unique powers, Ne Zha finds himself as an outcast who is hated and feared. Destined by prophecy to bring destruction to the world, the young boy must choose between good and evil in order to break the shackles of fate and become the hero.Here is the official trailer,On August 22, 2019, Ne Zha ranked as the NO. 3 at the China box office, 27days after release in China, the film has reached more than 4.24 billion yuan at the box office (over US $601 million), surpassing Avengers: Endgame, listed NO.3 at China box office, and the NO.1 animated film! The current top 3 box office smashes in China: Wolf Warriors 2, The Wandering Earth and Ne Zha, are all rendered by Fox Renderfarm. !NE ZHA's China Box Office We are delighted and honored to provide effective and quality cloud rendering service to help studios around the world to concentrate on the creativity to create beautiful visuals for the world to embrace!
NE ZHA, The First Chinese Animated Film Released in IMAX
As the first Chinese animated film released in China's IMAX theater, NE ZHA(哪吒之魔童降世) has assembled China's top domestic animation team, and produced for three years. The film has more than 1,400 special effects shots, nearly 80% of which are composed of special effects shots, and this well-received animated film will be released on July 26, 2019, in mainland China.Ne Zha, which is one of the most rebellious young heroes in Chinese legends, the film NE ZHA is adapted from the classic Chinese mythology, but the subversion of the traditional image has been subtly adapted to tell the story of what happened. The story of the devil Ne Zha, who refuses to admit life. This animated film is directed by Yu Yang (Dumpling), a brilliant director in Chinese animated film industry, launched by Horgos Caitiaowu Pictures Co., Ltd, Chengdu Coco Cartoon Co., Ltd. and Octmedia. At the same time, Fox Renderfarm also provided cloud rendering services for the film, escorting the final result of the production.!NE ZHA - 15The animated film ZE ZHA subverts the traditional image, which has been well received by everyone since its publication, and the production team is really painstaking about this film. As the film's release time is approaching, it has also released official trailer and posters. After the film Monkey King: Hero Is Back and White Snake: Origin, will ZE ZHA become another good work at the Chinse animated film history? Let's looking forward to the box office.!NE ZHA !NE ZHA - 2 !NE ZHA - 5 !NE ZHA - 1 !NE ZHA - 4 !NE ZHA - 3 !NE ZHA6 !NE ZHA - 7 !NE ZHA - 8 !NE ZHA - 9 !NE ZHA - 11 !NE ZHA - 10 !NE ZHA - 12 !NE ZHA - 13 !NE ZHA - 14
Animation "White Snake 2: The Tribulation of the Green Snake" Tops Chinese Box Office
Chinese animation "White Snake 2: The Tribulation of the Green Snake," the latest cinematic production centered on the ancient Chinese legend of the White Snake, topped the Chinese mainland box office chart on Wednesday, the China Movie Data Information Network reported on Thursday.Fox Renderfarm is glad to provide cloud rendering service for White Snake 2, animated by China's Light Chaser Studio and directed by Amp Wong. The 3D CGI pic is a sequel to 2019's White Snake, which earned $61.6M worldwide on top of a global festival run which included screenings at Annecy, Fantasia, Animation Is Film and Sitges.