How to Render Advanced Material in C4D?
2019-05-27
c4d render farm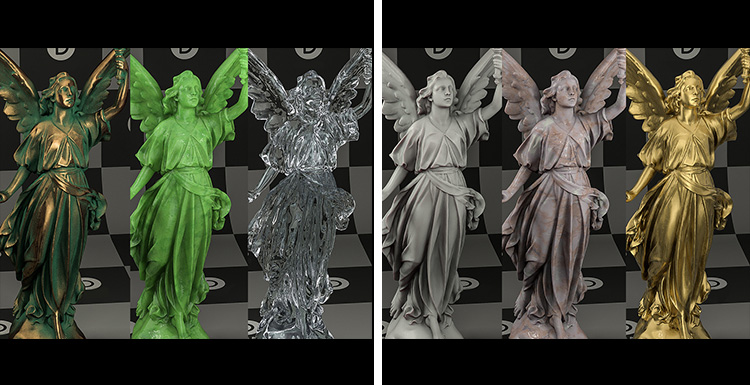 In order to render the real effect of advanced material, you need to understand the rendering principle, the principle of lighting, the physical rules, and the need to observe life. As leading cloud rendering service provider, Fox Renderfarm will share you the rendering cases of advanced material in C4D, and analysis the photo-level advanced rendering case.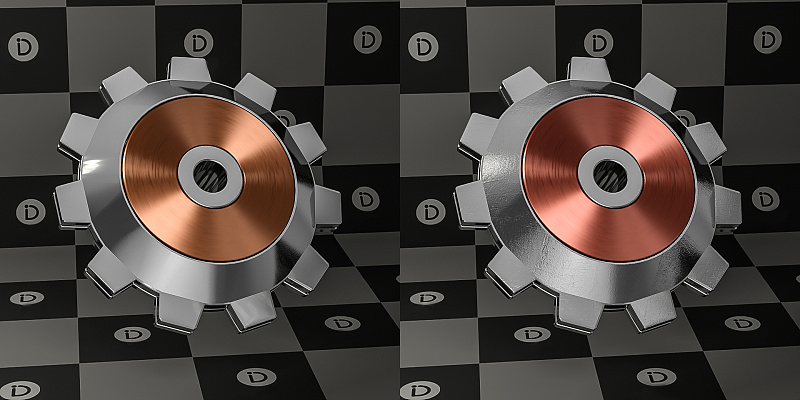 Ok, now let's get to know the principle of "rendering" for advanced material in C4D.
Part 1. The Rendering Principle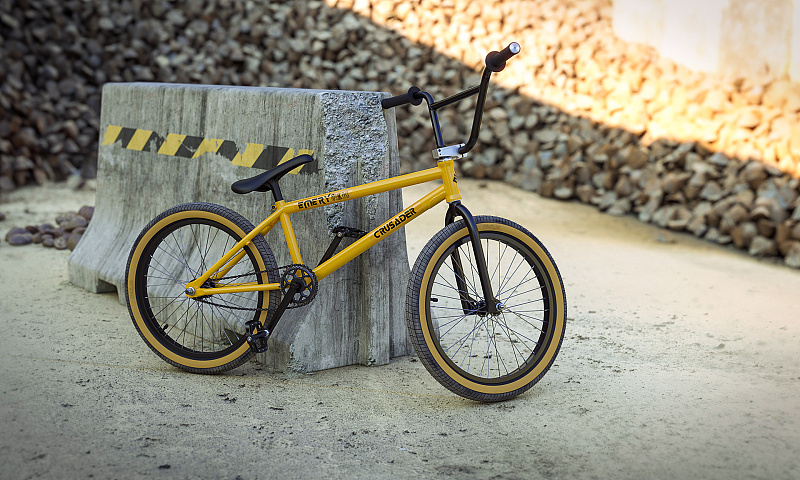 1. Rendering Principle Analysis
As long as you master the physical rules, you will find that the C4D default renderer and render plugin are similar. According to the law of conservation of energy, for light, it only does three things on the surface of the object: absorption, reflection, and transmission (refraction: the phenomenon that light passes through the inside of the object). For example, the light that is not reflected is refracted into the sub-surface layer of the jade, and after entering the layers, the light is partially absorbed to obtain color and scattering, and then emitted from the exit point near the incident point in the jade. This process produces subsurface scattering effects.
Microstructure refers to the surface detail of an object observed with a microscope, and all microstructures constitute the entire surface of the object. The computer does not directly compute these microstructures when rendering, but only renders the structure as a whole.
Real object advanced materials have a variety of properties, they are combined with each other, and these properties form the basis of the real world, real objects.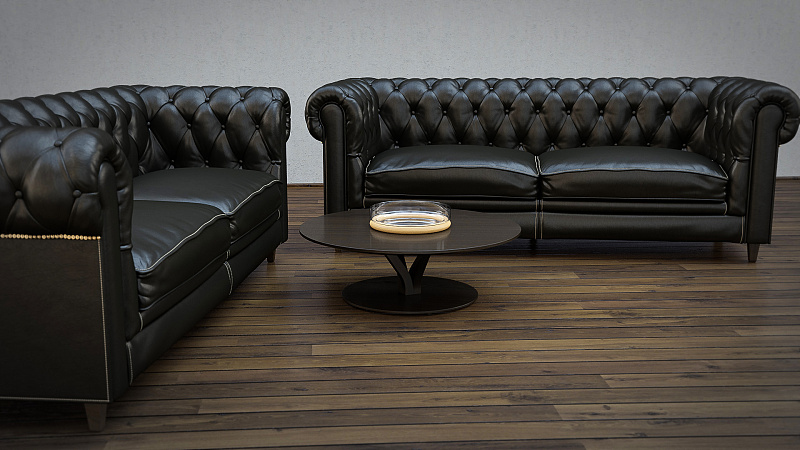 Diffuse is a phenomenon in which light projected on a rough surface is reflected in various directions. Simply put, photons bounce back into our eyes because our eye cones recognize light of different wavelengths. Different wavelengths represent different colors, which is equivalent to setting the diffusion on the reflective layer of C4D.
Fresnel means that the intensity of the reflection changes with the angle of the line of sight. There are two types of three-dimensional (software) worlds and real world objects - conductors and insulators. Fresnel is generally pre-set, divided into conductors (conducting, such as metal) and insulators (non-conducting, such as ice). The insulator supports reflection, absorption, transmission (refraction) and the conductor only supports reflection and absorption (cancel the color layer). For example, metal, its reflection is very high, but if the metal surface is colored, such as car paint, it is an insulator, you need to add diffuse reflection (diffuse).
100% absorption in the real world does not exist (so pure black does not exist), in simple terms, the energy of reflection + absorption + refraction can not exceed 100% (so pure white does not exist), generally set black and The brightness of white is about 80%. Of course, if you are doing some product visual design, we can set pure black and pure white for visual effects. After you understand the physical rules, you can try to break it.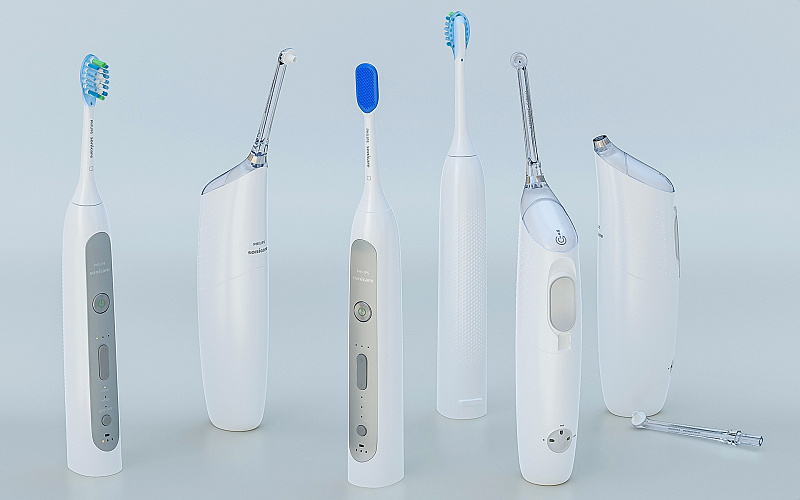 2. The Principle of Lighting Analysis
In 3D software, light is emitted from the camera instead of light. Why? We know that in the real world, light is emitted by a light source. In 3D software, the camera emits photons and then searches for the light source. For a light source, there are actually very few photons coming into our eyes, so the renderer actually does a lot of useless calculations. So some smart people use a kind of reverse thinking to make photons from the camera, and then search for the light source, thus reducing the amount of calculation, and only let the computer calculate the photons entering the eye.
In C4D, the lights are mainly divided into three types, namely the default lighting (three ways: traditional lighting, lighting material, sky with HDRI), lighting presets, plug-ins. There is no GI (global illumination) in reality, and GI is used to simulate real photon transfer effects. If the light source is sufficient, the GI is not necessary to turn it on. In the real world, these are naturally occurring.
Part 2. The Actual Case Analysis
To explain in advance, Fox Renderfarm will tell you the idea of creation, but will not provide a complete description of the parameters, please pay attention.
By analyzing the rendering principle, we can use the sphere to do a simple rendering test.
1. Case analysis (sphere)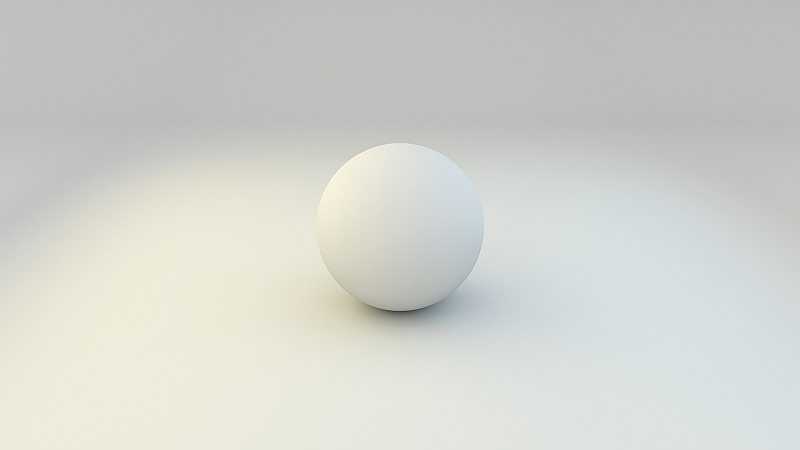 Sphere case final effect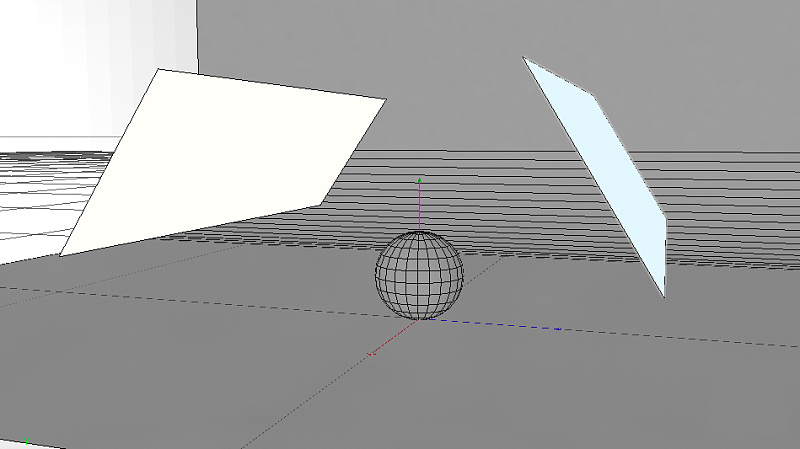 Light: Sky HDRI + left main light + right sub light (direct use of lighting material instead of light)
Material Analysis: Cancel the color layer and use the diffuse in the reflective layer instead of the color layer
Join late - use PS to process after exporting PSD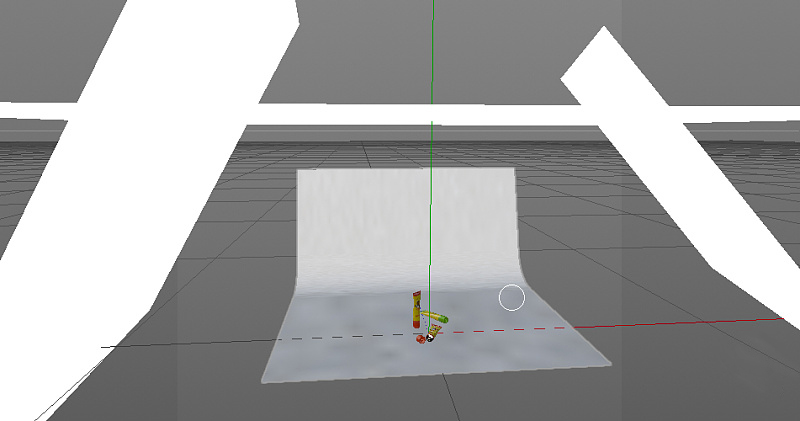 Light: Sky HDRI + Left Main Light + Right Sub Light + Top Light (Directly use illuminating material instead of light)
Material Analysis: Cancel the color layer and use the diffuse in the reflective layer instead of the color layer
Join late - use PS to process after exporting PSD
2. Bicycle case analysis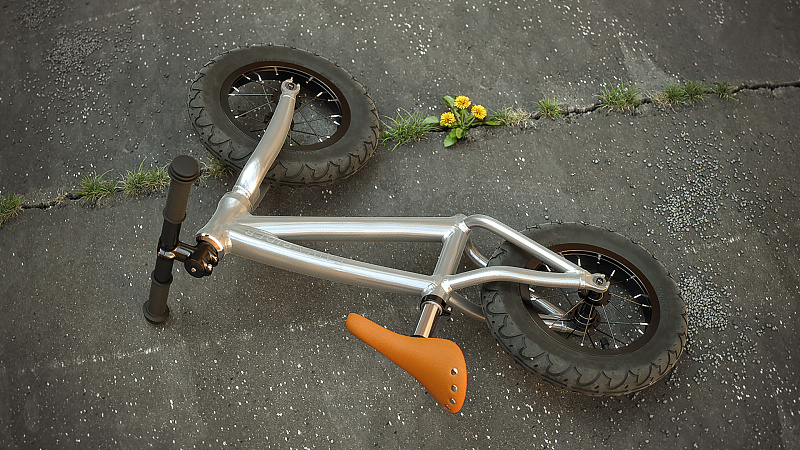 Bicycle case final effect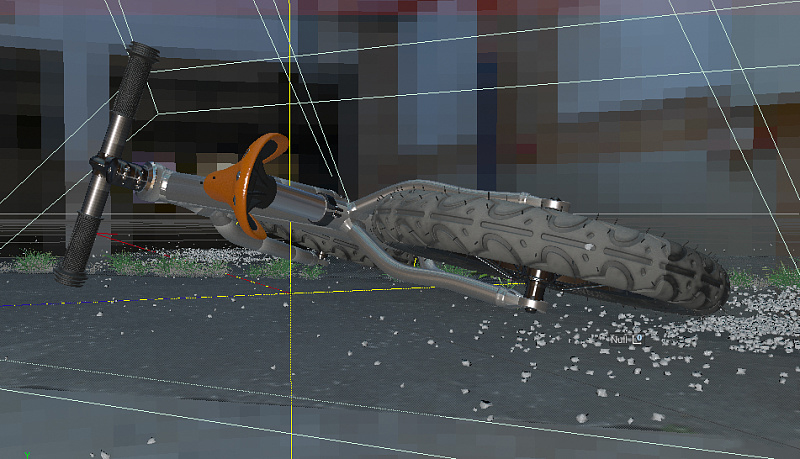 Light: Sky HDRI
Material Analysis: Cancel the color layer, use the diffuse in the reflective layer instead of the color layer; the ground uses the normal layer, add normal to generate, simulate the real ground.
Join late - use PS to process after exporting PSD
Finally, summarize the four key points in real-life rendering, photo-level advanced rendering:
Lighting - must be familiar with the principle of lighting, that is, three-point lighting method;
Material - When making a material, it must be based on physical rules, based on the rendering principles described above;
Lighting and materials – the two are mutually supportive and mutually successful. Taking the case of "Jade" as an example, you can give the jade a greenish light to make the transmission of jade more obvious. When making ice cubes, you can also give the ice a cyan light, and then match the cyan highlights to make the ice. More aura. In addition, it is recommended to observe the reflection behavior of the physical object when viewing the product visual design, that is, observe the physical object or search for related pictures.
The importance of the later stage - as a designer to join the appropriate typesetting, organize into a collection, all works, and do everything possible to expand your design influence and gain more opportunities than others.
We hope this will give you some inspiration and help to render advanced material in C4D. Fox Renderfarm is an excellent cloud render farm in the CG world, so if you need to find a render farm, why not try Fox Renderfarm, which is offering a free $25 trial for new users.
From:Tommy
Recommended reading
---
How to Render High-quality Images in Blender
2020-03-09
---
Top 9 Best And Free Blender Render Farms of 2023
2022-05-09
---
Revealing the Techniques Behind the Production of Jibaro "Love, Death & Robots", Which Took Two Years to Draw the Storyboard
2022-06-10
---
How to Render Large Scenes with Redshift in Cinema 4D
2019-10-15
---
Top 10 Free And Best Cloud Rendering Services in 2023
2022-06-24
---
Top 8 After Effects Render Farm Recommended of 2023
2022-07-07
---
How to Reduce Noise in Corona Renderer - Corona Denoising
2019-05-15
---
Why V-Ray Render is Black in SketchUp And How To Fix it?
2019-05-07
---
Partners
Previous: Disney's Twelve Basic Principles Of Animation
Next: 72 Tips And Technical For V-Ray in 3ds Max That You Should Know
Interested
Is There Any Good Service for Cinema 4D Cloud Rendering?
Maxon's Cinema 4D is a powerful 3D computer animation, modeling, simulation and rendering software, and it is also widely considered to be one of the easiest 3D software to learn and use. The existence of Cinema 4D can be seen in the many works created by CG companies or artists. Cinema 4D also supports many renderers, such as Arnold, Redshift and Octane, which is a great help for its rendering.After making a scene or model in Cinema 4D, the last step of rendering sometimes takes a long time, and then your computer is also occupied with this work without being able to do anything else. The rendering speed depends on many factors, such as the amount of rendering work, camera, models, etc. So how to improve C4D rendering? As a leading C4D render farm and C4D cloud rendering service provider in the CG industry, Fox Renderfarm will introduce you some ways to speed up C4D rendering. How to Speed up C4D Rendering?1. Update your software and renderer to the latest version.2. Optimize the polygon mesh. For the far view you can reduce the number of unnecessary mesh faces.3. Optimize the objects or polygons in the scene as needed. Some places that the camera can't shoot, such as the reflection of lights, refraction, glossiness, etc., can be hidden or deleted.4. Reducing the rendering accuracy as needed can speed up the rendering speed.5. Use Cinema 4D cloud rendering service for batch rendering and speed up Cinema 4D rendering.There are many render farms that offer cloud rendering services for Cinema 4D, but here we introduce you Fox Renderfarm, which also supports renderers Arnold, Redshift and Octane. Advantages of Fox Renderfarm- Powerful On-Demand Rendering- Multiple Software & Plugins Supported: 3ds Max, Maya, Arnold, V-Ray, Redshift, etc.- CPU & GPU Rendering Are Both Available- Secure & Confidential: TPN-Accredited Vendor- Oscar-Winning Entries Service Team- 24/7 Live Customer Care & Technical Support- Massive SSD Storage System to Solve the I/O Bottleneck- Program to Help CG Students and Educators Realize Dreams!Fox Renderfarm cloud rendering Let's take a look at the tutorial for using C4D cloud rendering online.Step 1. Preparations for Cinema 4D web submission:1.1 Register to get an account with $25 free trial. In the case of web login, please visit web login for details.1.2 In the case of web transfer, please visit web-upload for details.1.3 Compare the local and could asset directories.!Cinema 4D web submit tutorial 1Step 2. Cinema 4D web submission process (4 steps: submit > analyze > render > download):2.1 Click the "Submit" button on the left, select the software for submission > set a project path (Note: this project path contains all the materials used for the Max file) > select the document for rendering, after that, click "Continue".!Cinema 4D web submit tutorial 22.2 Select software version and hardware configuration corresponding to the file (Note: selection of the rendering system), click "Go Analysis", and wait patiently for the analysis to complete.!Cinema 4D web submit tutorial 3!Cinema 4D web submit tutorial 42.3 Click the job with "Analysis Done", set render parameters and then submit it for rendering (Note: the actual rendering only starts at this job)!Cinema 4D web submit tutorial 52.4 On the rendering page, click the job > export the file > download.!Cinema 4D web submit tutorial 6That is all about tutorial of Cinema 4D cloud rendering online. If you have anything else you don't understand, you can consult the customer service or your account manager, but remember to sign up to get an account, and the benefit for new users is a $25 free rendering voucher. If you are a student or educator, you can get a bigger discount, check out our GoCloud Program. Fox Renderfarm is always committed to providing better and more affordable cloud rendering services for everyone in the CG industry!
Any Free Render Farm for Cinema 4d, Maya, 3ds Max?
I think you always search for a free render farm for Cinema 4d, Maya, 3ds Max, but you will find that a completely free render farm does not exist, to be honest, most of the platforms needs to charge due to the reasons below.!Server Fox Renderfarm 1. Hardware costThe bigger the render farm network, the quicker the rendering speed. According to the top render farm companies such as FoxRenderfarm, they have over 30,000 physical servers, you can calculate the hardware cost. 2. Maintaining CostNeed to rent a room in the data centre to place all of the rendering nodes. It would also be a large expense every year. 3. Human Resource CostNeed a lot of specialists in customer service, technical support, research & development, marketing.However, you can find out which render farm is the cheaper one, at the same time, you can get a free trial from the render farm. I would like to introduce Fox Renderfarm, the best cloud rendering service in the world. It has high compatibility, supports most mainstream software and plugins, including 3ds Max, Maya, Arnold, V-Ray, Redshift etc.Fox Renderfarm is a leading cloud rendering service provider in the industry. Since the operation in 2011, Fox Renderfarm has earned a good reputation for its quality performance, great customer service, and flexible pricing scheme. With over 20 years of experience, the pioneering core team served more than 200,000 users and top leading visual effects companies and animation studios from over 50 countries or regions, clients including multiple awards and Oscar winners. Web-based Rendering PlatformThe picture is the web-based interface of the platform,1. The upper right corner is message, guide, setting and account info;2. The left is rendering steps;3. The middle is the dashboard of render info.!cloud based rendering platform Desktop ClientThe picture is the desktop client interfaceReady for Windows and Linux users;Drag-and-drop batch submission;Submit your jobs inside your 3D software.*!desktop client of cloud rendering*Ready For Windows*Supported Software:Maya 2015 64bit+ / 3ds Max 2014 64bit+ Fox Renderfarm's Data Center is powered by 100% green, renewable energy:Hydro Wind turbinesPUE 1.2!Fox Renderfarm's Data CenterThe users of Fox Renderfarm are making a big contribution to reducing greenhouse gas emissions and protecting our environment. If you want to learn more about Fox Renderfarm, we offer a US $25 free trial and our annual evergreen program gives an offer to new users, welcome to take an experience.Enjoy your journey with Fox Renderfarm!What is Rendering? How to Accelerate the Rendering Speed?What is cloud rendering?
What are topology and retopology of 3D models?
IntroductionIn this article, the best CPU & GPU render farm and cloud rendering services provider, Fox Renderfarm, will tell you what are topology and retopology of 3D models and how to retopologize a model in C4D. When using 3D software for modeling, everyone has their methods and processes, and the construction of the same model will vary from person to person. But what makes a good model? If a model is poorly structured, how to optimize it? These problems involve the topology and retopology of the model. With these questions, let's take a look at what problems we need to pay attention to in the modeling process.!What Are Topology And Retopology Of 3D Models-1 What are topology and retopology?Traditional topology is a subject related to mathematical geometry, but we discuss the topology concepts related to 3D modeling here. Now let's understand the topology, and then the retopology.•TopologyWe know that a model is represented in 3D software by a series of surfaces combined at different angles. In my opinion, the topology of 3D modeling is the structural distribution of the surfaces of a model, which is wiring. There are so many ways to combine surfaces when trying to represent and make a 3D model. For example, look at the cube below, although the distribution of surfaces is inconsistent, the appearance looks exactly the same.!What Are Topology And Retopology Of 3D Models-2Each model has its own topology. Some are industrial models exported by industrial design software, such as ProE and SolidWorks; some are made by scanning or other reverse engineering; some are the common model format, such as *.obj, *.fbx, etc. that are exported by different 3D software. Here comes a problem: even if it is the same model, the topology generated in different ways can sometimes give us troubles in the subsequent animation and reprocessing.•RetopologyOnce you understand topology, retopology is straightforward. It is about reconstructing and representing the same model, using a better topology-a more appropriate distribution of surfaces.!What Are Topology And Retopology Of 3D Models-3When retopologizing a model, it will pay more attention to using an appropriate number and size of surfaces to represent a model. And if you need to make point level animations (character's body animation, cloth, etc.), you should pay more attention to building out some ring and loop structures, so that you can deal with the unsatisfactory animations (such as model collision, overstretching, etc.) produced after extrusion and stretching the surfaces.!What Are Topology And Retopology Of 3D Models-4 What is a good topology?First of all, making a good model should try to avoid triangular surfaces and n-gon surfaces connected by more than 5 edges, and try not to make poles with more than 5 edges in important positions. Otherwise, crossed surfaces or unsmooth effects may appear in these places when making subsequent point level animations. For example, for models designed by industrial software, there are a lot of triangular surfaces after the format is converted, and it will be troublesome to create chamfering effects or add subdivisions for these edges.!What Are Topology And Retopology Of 3D Models-5Secondly, a good model should have a good edge flow, which is not only convenient for selection, but also offers a good tension during subsequent animation production.!What Are Topology And Retopology Of 3D Models-6Some positions that need to be animated, such as eyes and mouth, should be modeled with appropriate structures and enough surfaces to support the animation details.!What Are Topology And Retopology Of 3D Models-7!What Are Topology And Retopology Of 3D Models-8 What are the benefits of retopology?•A good topology can make the animation betterModels with reasonable structures will show better modeling when it is squeezed and deformed. As three cubes with different topologies that are shown below, some surfaces of them will be torn after they are twisted to a certain degree.!What Are Topology And Retopology Of 3D Models-9•Models with good topology will be reworked more efficientlyFor these models, when we want to add chamfers or add some details to them, we can quickly modify a specific part of the surface. However, for models with unsatisfied wiring, we can only add details by increasing the distribution of modification lines again, which will be inefficient for some complex structures.!What Are Topology And Retopology Of 3D Models-10•Retopology allows for faster mappingFor the production of some mapping, the stretching of UV is needed. If the density of different areas of the model is so different, or if there are both triangular surfaces and N-gons, it will make our work very tedious. So after retopology, the model can make the production and performance of material mapping become more effective.!What Are Topology And Retopology Of 3D Models-11 What are the ways of retopology in C4D?There are not many ways to retopology in C4D, but we usually use other software's retopology function to improve the modeling. I will introduce 3 methods of retopology as follow.•Remake some parts of the modelFor some parts with simple structures, it can be made directly through geometry, and then connecting these parts to the model.!What Are Topology And Retopology Of 3D Models-12For some surfaces, shrink wrap and polypaint can be used to retopologize parts of the structure. For example, use shrink wrap to fit some evenly distributed surfaces to the model, and then optimize and merge the structure.!What Are Topology And Retopology Of 3D Models-13•Using volume objectsIn the version after R20, using volume objects can directly generate a model with relatively uniform wiring, but there is not much room for manipulation, and sometimes the edges are not ideal. And if you want more details, you have to produce a lot of surface models.!What Are Topology And Retopology Of 3D Models-14•Using QuadRemesherIn addition to the two methods above, we can also use the QuadRemesher plugin for retopology. For this plug-in, the developer has only released and tested the version applied to Maya and 3ds Max before. Recently, the C4D version has finally come out. I can say that C4D did not have an easy-to-use retopology plug-in before, so the release of QuadRemesher allows us to save more time. Its use is also very simple. Only need to adjust the number of generated surfaces, size and density, you can directly get an ideal model.!What Are Topology And Retopology Of 3D Models-15 ConclusionRetopology can help us get a more satisfied model, but how to build and process a model depends on our production needs. Here is a good guide article for you to know more: 3D Modeling Tutorial: Handheld Fan. If you want to create your work using the shape of the model only, then you can just create the shape that meets the needs. If you want to make mapping, animations and others for the model, then you should add lines appropriately according to the requirements of the animation. The model structure can improve the efficiency for the later stage.After the model is built, if you are not too pleased with the effect of C4D rendering, you can look for a cloud rendering farm like Fox Renderfarm to help you render. Hope this article helps you!