Hum3D's Winner Announcement - Newsletter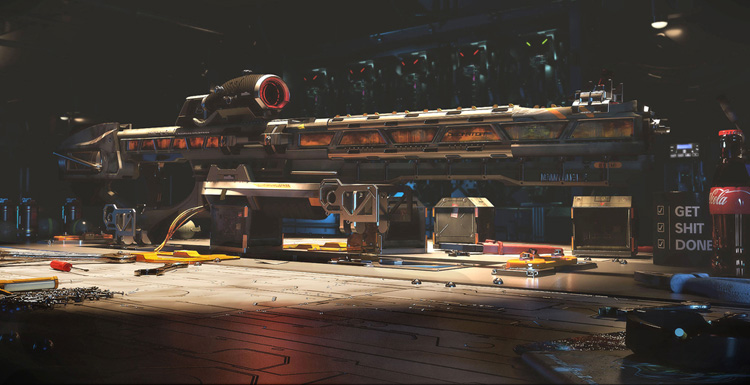 Winner Announcement!
Hum3D's "Three D Guns 2 Competition"

On June 12, Hum3D's "Three D Guns 2 Competition", sponsored by Fox Renderfarm, announced the final list of winners. All the works in this competition are 3D works with gun-themed.The competition attracted a large number of game artists, character designers, and weapon fans.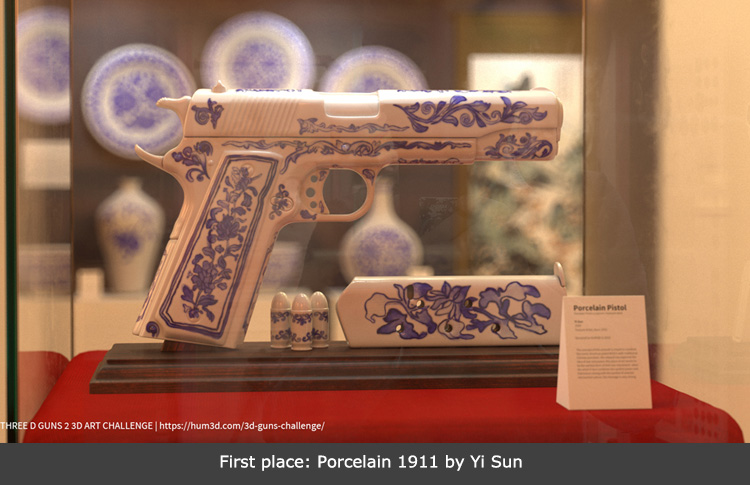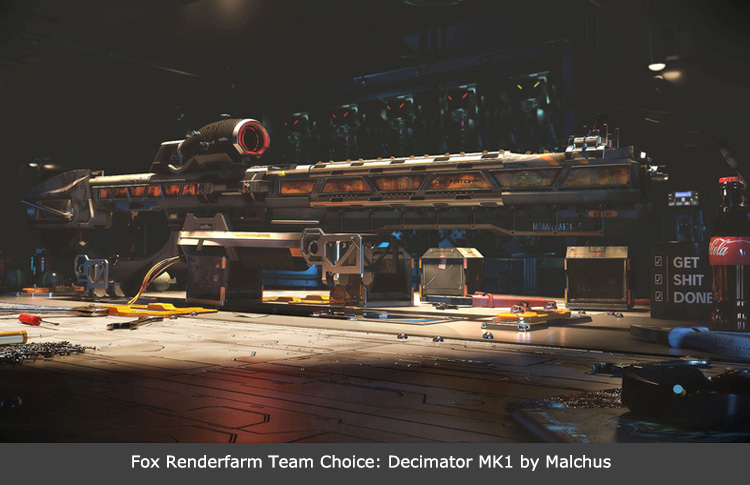 All the entries are creative and pluralistic. Here are the excellent award-winning works and introduction... read more→ Three D Guns 2 Competition Winners Announcement!
Fox Renderfarm Supported
SCAD Hong Kong's Digital Media Senior Show 2019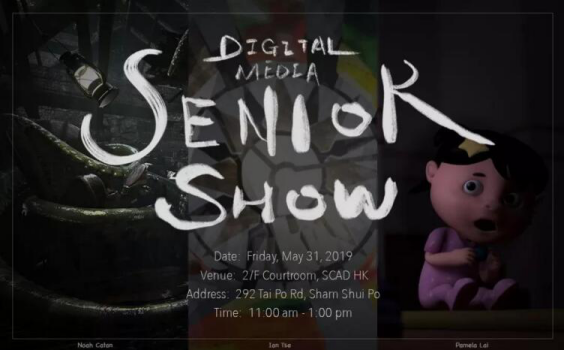 On May 31, as one of the distinguished alumni of SCAD, Ben Cheung, Deputy General Manager of Fox Renderfarm, was invited to SCAD Hong Kong's Digital Media Senior Show 2019.

In the event, Fox Renderfarm offered cloud rendering support to digital media senior students of SCAD Hong Kong, helping more students to achieve a solid career start in CG industry.
2019 Digital Media Senior Show discovers imaginative works and exceptional designs from the departments of Animation, Visual Effects, and Interactive Design & Game Development. Here are the animation works from 2019 digital media senior students...read more→ SCAD Hong Kong's Digital Media Senior Show 2019 Supported by Fox Renderfarm
Fox's Got Talent!
Share your artwork and get free credits

Show off your impressive 3D artwork which was rendered at Fox Renderfarm by entering Fox's Got Talent! You can also share your images with us by mentioning us on Twitter (@foxrenderfarm) OR on Facebook (Fox Renderfarm) with the hashtag #FoxsGotTalent to get free $20 credits from us.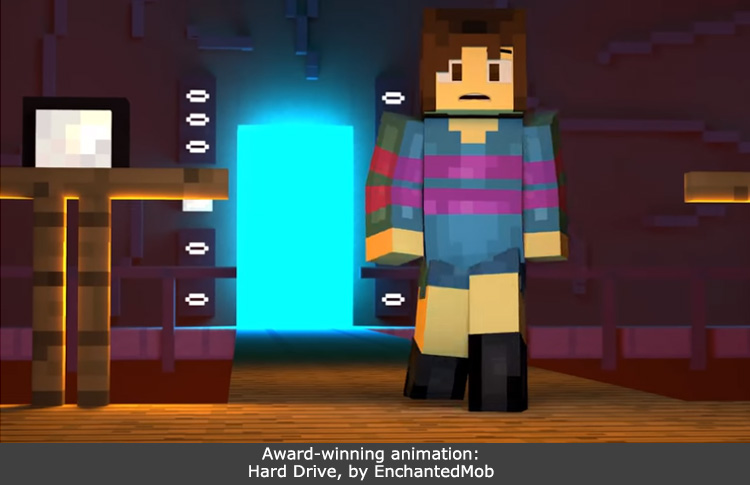 Submit here!
Vsit Fox's Got Talent for more information.

Recommended reading
---
China Film Administration Release New License Logo
2019-01-09
---
Maya 2018 Arnold's Method of Making Motion Vector Blur in AOV Channel
2018-12-26
---
How the Redshift Proxy Renders the Subdivision
2018-12-28
---
Arnold\ V-Ray\ Octane\ Conora\ RedShift, Which Renderer Is The Best?
2019-04-15
---
Corona Renderer Learning - Denoising
2019-05-15
---
Arnold\ V-Ray\ Octane\ Conora\ RedShift, Which Renderer Is The Best?
2019-04-15
---
Is This Simulated By Houdini? No! This Is Max!
2019-02-22
---
Arnold Render Farm | Fox Render Farm
2018-11-27
---
Partners
Previous: Willys Jeep Production Analysis, A Real Photo-Level Rendering Tutorial
Next: 3D Works Mouse! Mouse! Production Analysis
Interested
FGT3D 'Hero' Challenge Is Online NOW!
Dear, Fox Renderfarm is excited to announce that FGT3D 'Hero' Challenge is online NOW! The 3D challenge theme is Hero! Come shine your talent and loads of prizes are waiting for you! Learn more about the RULES and PRIZES. TIME FOR ENTRIES: June 22nd - September 6th, 2020 (UTC+8) SUBMIT YOUR ENTRY to FGT3D@foxrenderfarm.com Enjoy your creation and happy render! Fox Renderfarm Team PRIZES SUBMIT YOUR ENTRY NOW
Fox Renderfarm News Roundup for April 30, 2020
Fight COVID-19 With CG Art What is the shape of COVID-19 in your mind? During the quarantine period, the CG artists confront coronavirus in their creative ways. Fox Renderfarm collects some creative 3D rendering artworks and the inspirations behind... Read more --- Making Machinery Style Coronavirus in Blender Have you ever seen machinery style coronavirus? Artist Kyle Yeap from Malaysia created an artwork named COVID-19 Mine. The shape of a naval mine implies that the virus will explode at any time if people bump into it... Read more --- 'The War on Hoarding' Episode 1: Toilet Paper ©Marien Singbo The War on Hoarding in Cinema 4D I made it in Cinema 4D with Redshift. My inspiration came from running out of toilet paper basically. I had to go on pilgrimage over 3 hours, through 4 stores here in London before I finally found some toilet paper... Read more --- EXCLUSIVE INTERVIEW Simulating the creating process of artistic Easter eggs in 3ds Max and Substance Painter. Read more Stay Hungry for the Inspirations and let the Creative Juices Flow Through You. Read more Never Lose the Passion to Learn and Create Your Own CG Worlds. Read more Reproducing the Moment of Resurrection in 3ds Max and V-Ray. Read more
GRAB YOUR RENDER ADVANTAGE!
Dear friends, How are things going? If you are having a tight deadline and crazy workloads, but working from home and your PC constantly crashing down cause you a headache in the rendering process, massive render nodes at Fox Renderfarm are at your fingertips. Every new user will receive a US$200 Render Coupon with our compliments after his/her first successful top-up, as long as the top-up amount is greater than or equal to US$1. In the darkest moment, Fox Renderfarm is staying with you. T&Cs of using the US$200 Render Coupon: - Available for CPU & GPU rendering - Validity time: 3 months Boost your rendering with Fox Renderfarm Recharge Now Best regards, Fox Renderfarm Your powerful cloud render farm Fox's Got Talent campaign keeps going. Welcome to share your artwork rendered with Fox Renderfarm and be our April winner! Submit Now