Using 3ds Max To Makes The Materials And Lighting In Scenes Of "Clone"
2019-06-24
3ds Max | 3ds Max Render Farm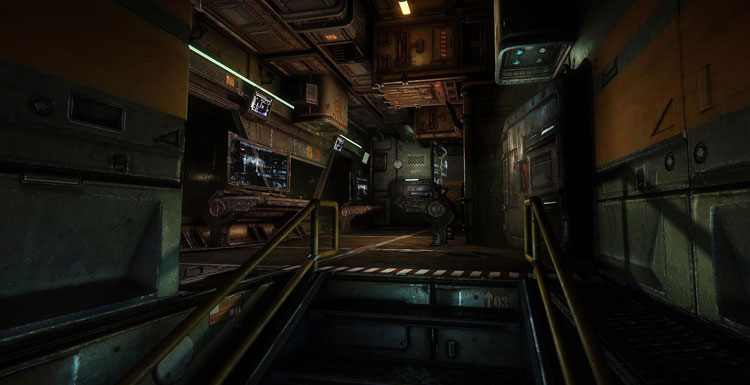 This is a production process of a second-generation game scene model. The main software used is 3ds Max.

Model and texture

1. The basic model

Step one, I make the approximate shape of the scene as a reference, then put the shape of the model base in 3ds Max, and then make the following props with the basic shape, the wall of the scene and the UV of the ground will be reused. Part of the props I slowly added according to the scene.

With a small pattern that is made, it can make the repeatability of some models look less obvious.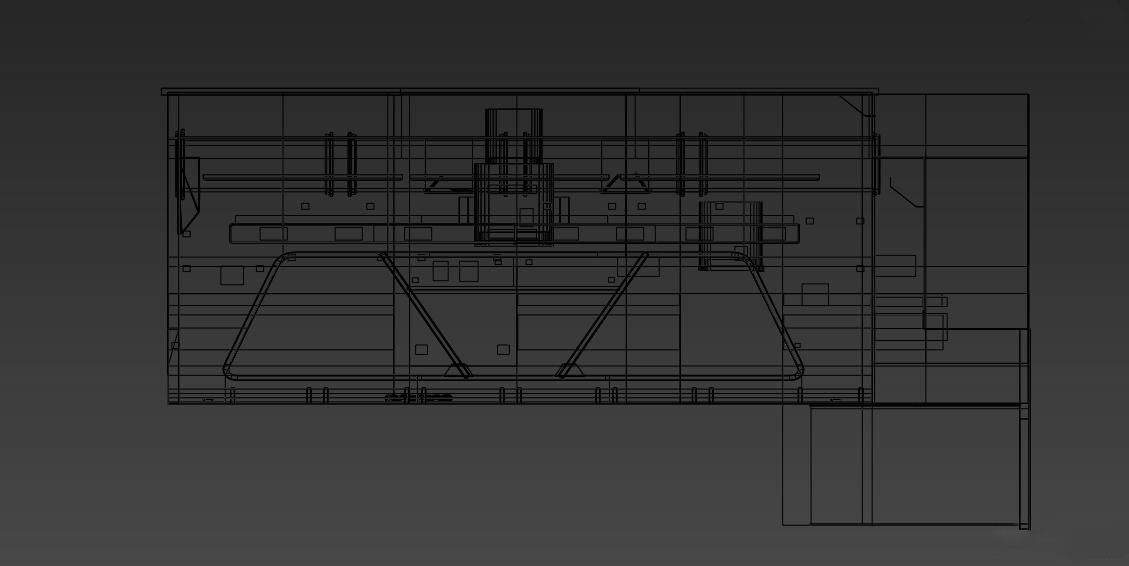 The basic shape of the scene in Figure 1.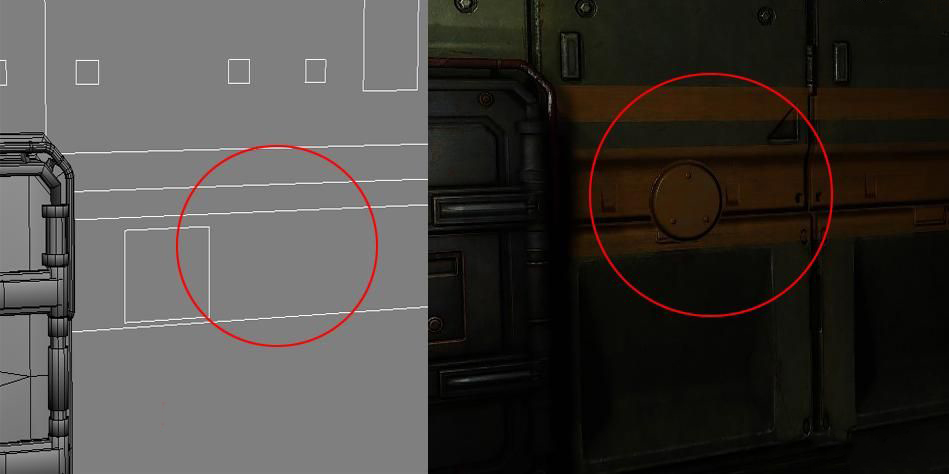 Figure 2 basic line diagram of the scene

Figure 3 use of small patterns

2. Production of prop

The production process of the prop model is basically the same, first the high mold, the baking normal map, and then the low mold.
Here is a simple example: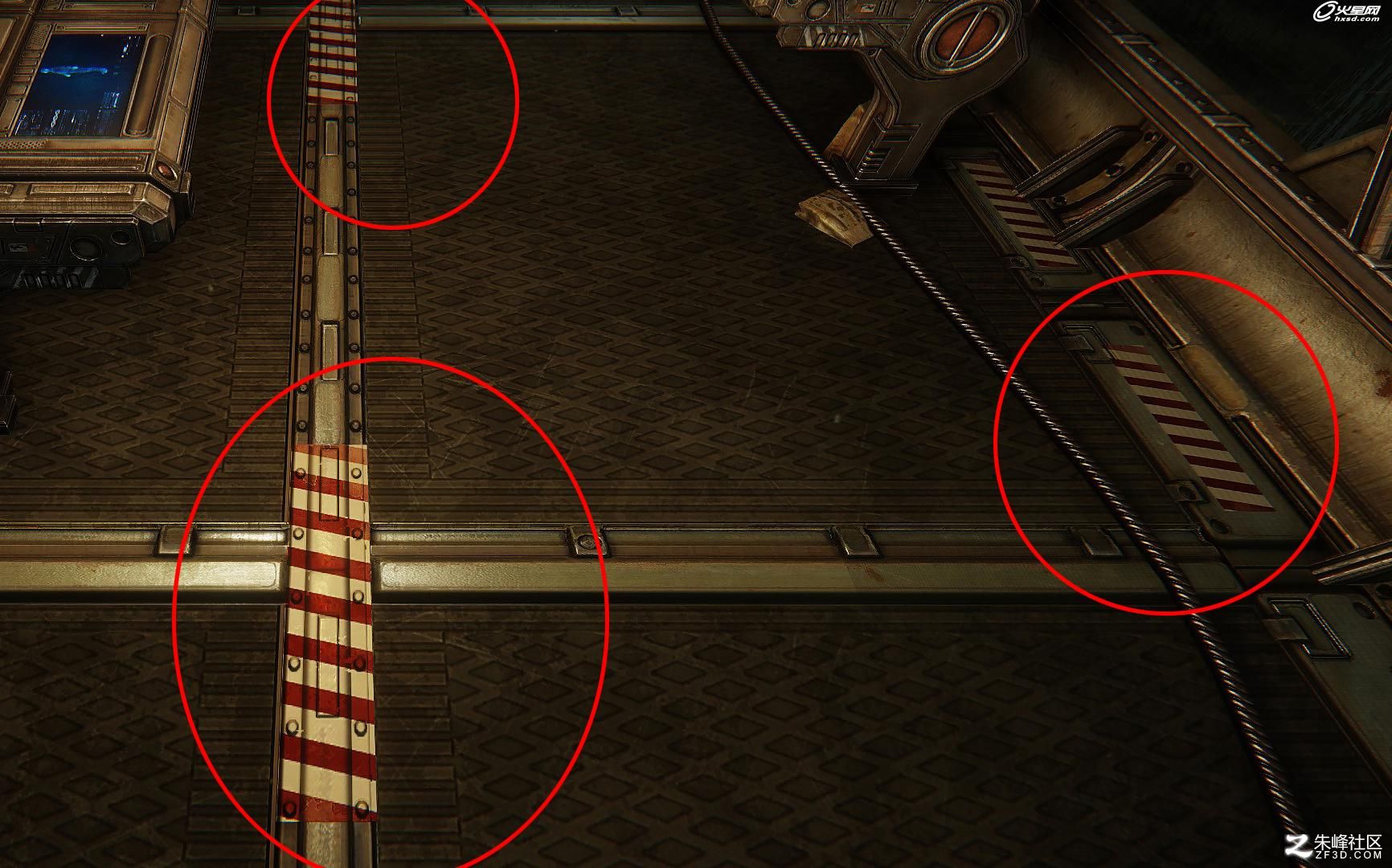 High and low modes of small objects in Figure 4.

3. Reuse the UV and small pattern

Wall UV reuse: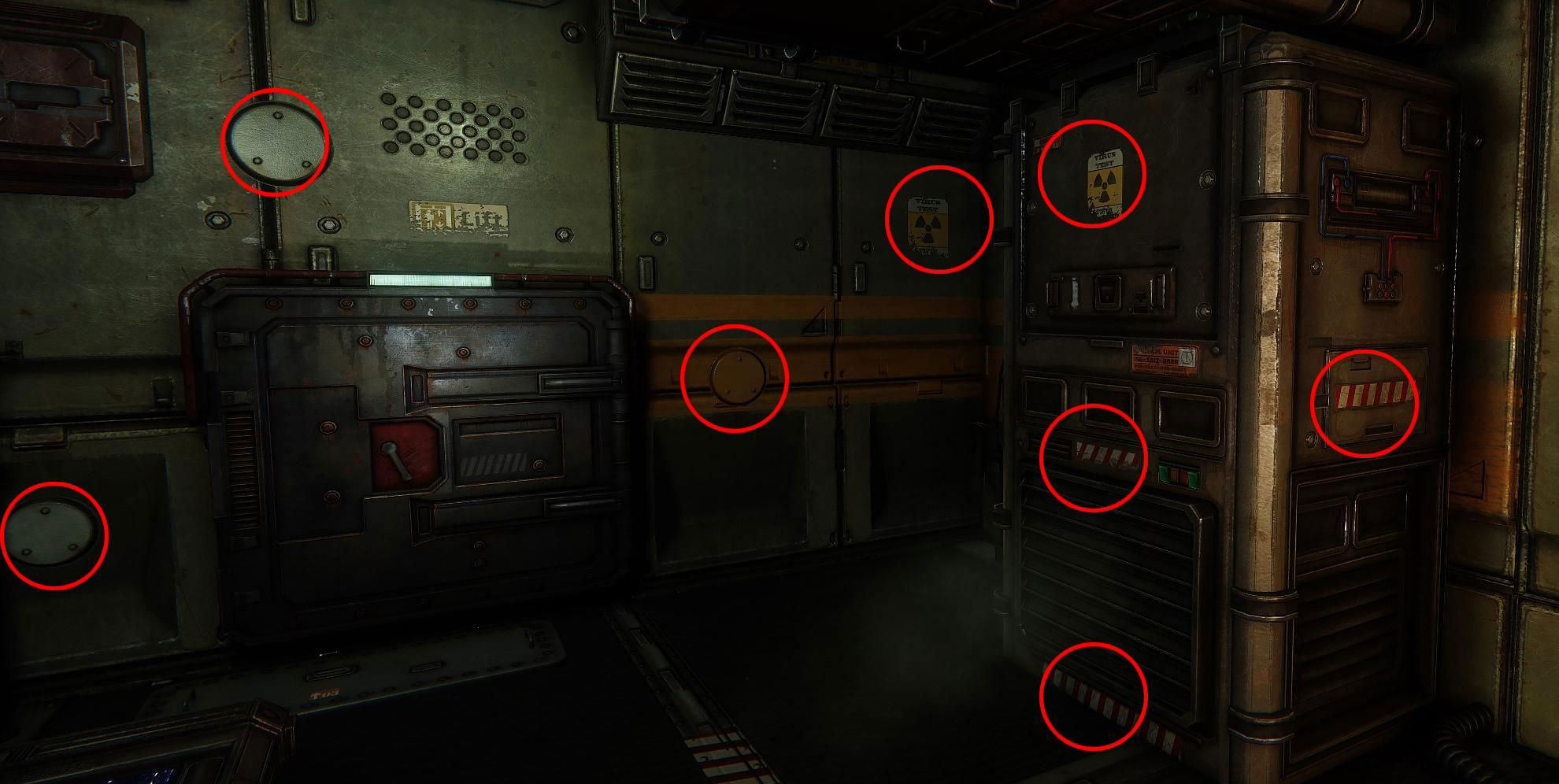 Reuse of ground UV maps.

Reuse of small patterns.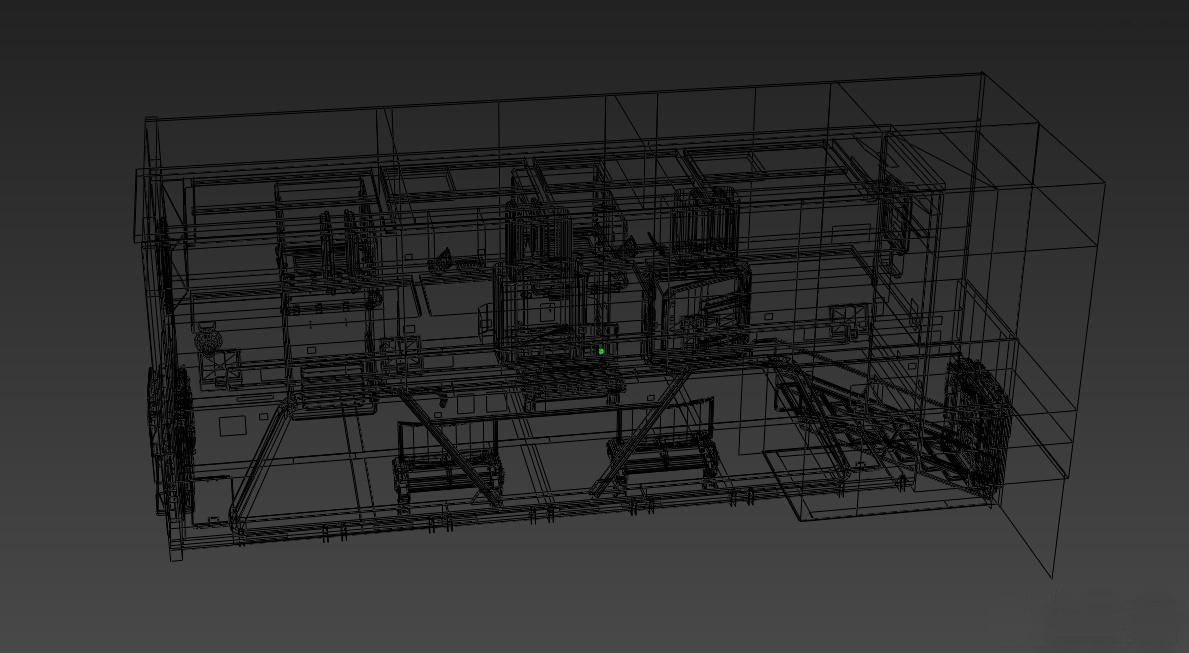 Wireframe of the final model in 3ds Max,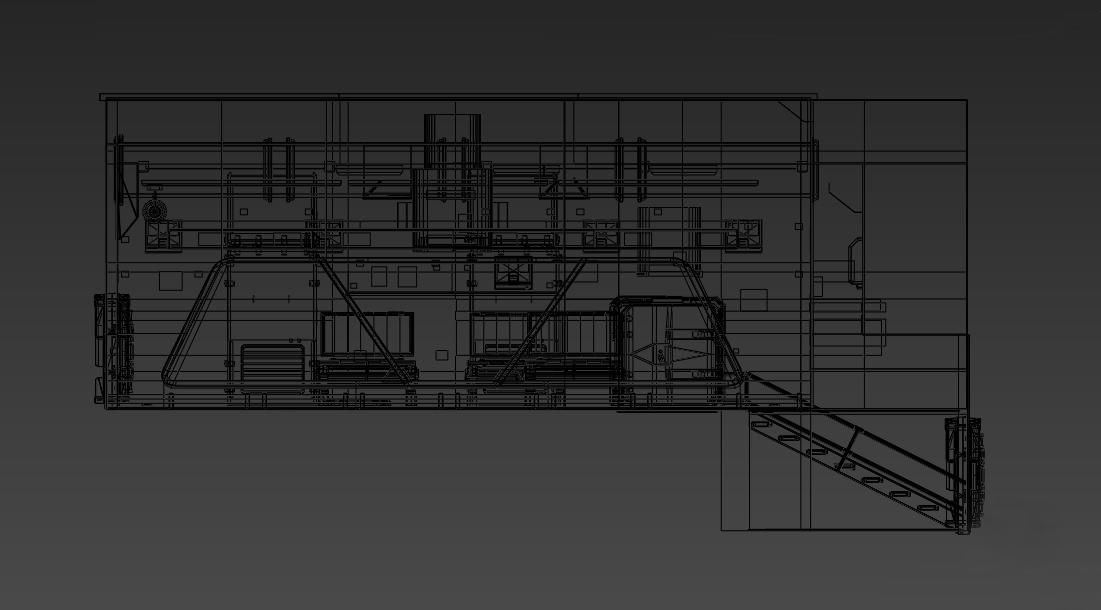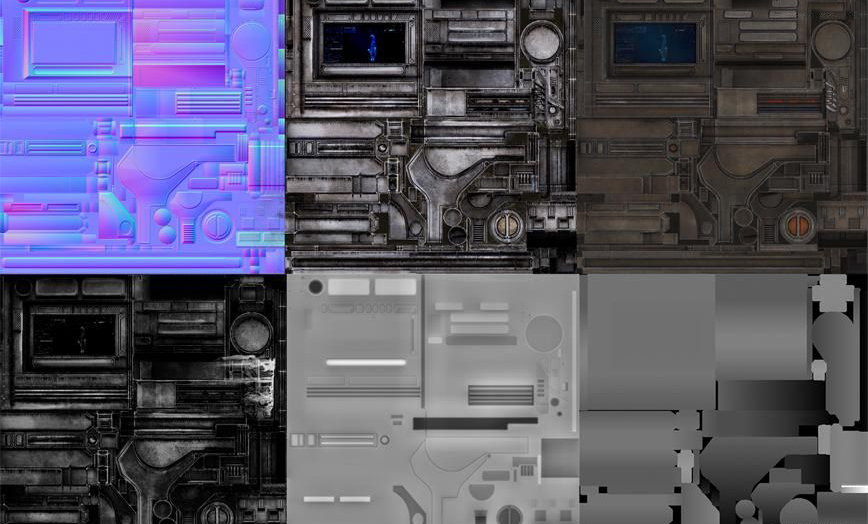 4. The production of textures

For textures we need to use diffsue, specular, normals, displacement, gloss, detail, and detail (gradient can also be used). The detail can be done with the diffsue, and the gloss must be done in the specular channel in the old version.

If you used the latest version, then put in the normals channel, displacement placed in its own channel. Export the tif, pay attention to the normals_dnn, displacement_displ, normals_dnna, using underscore plus suffix.

eg,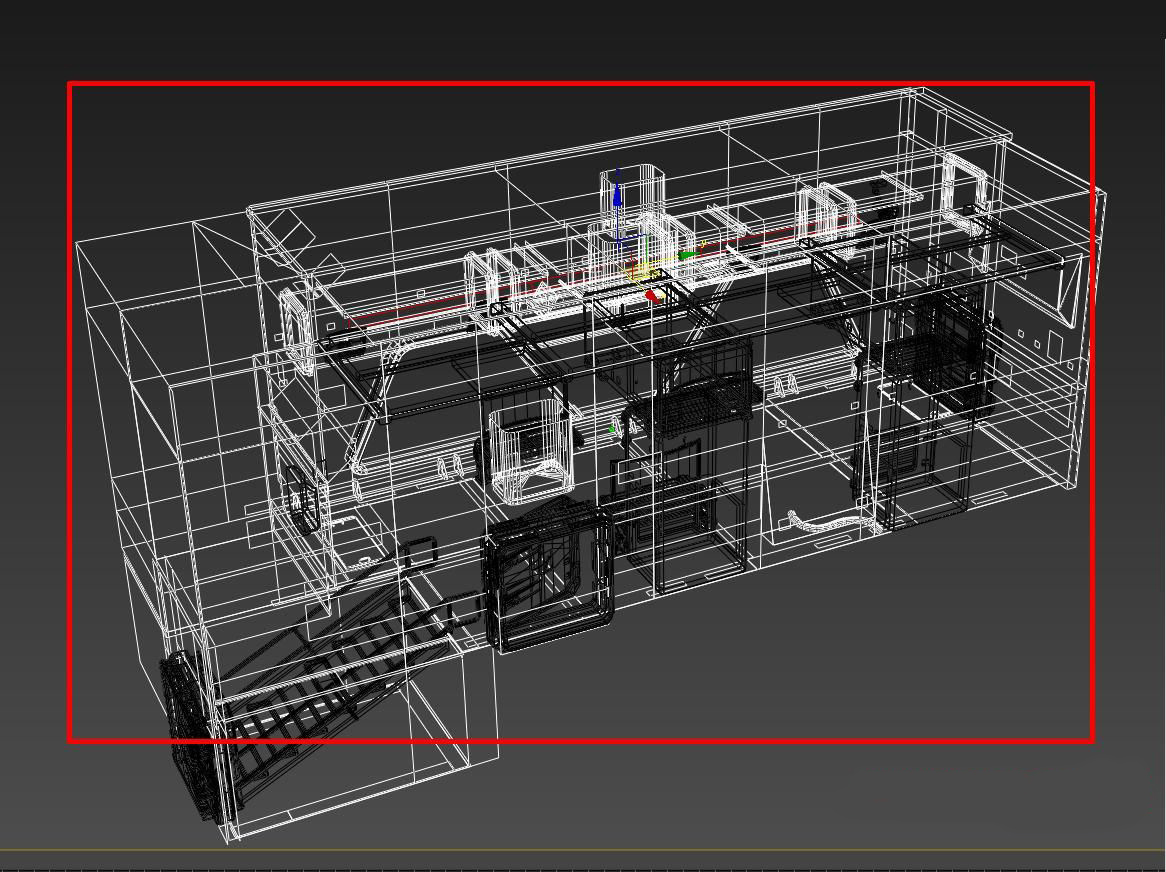 The basic texture gradient can also be used.

The preparation of the import engine
Set different IDs for different materials of objects and collisions.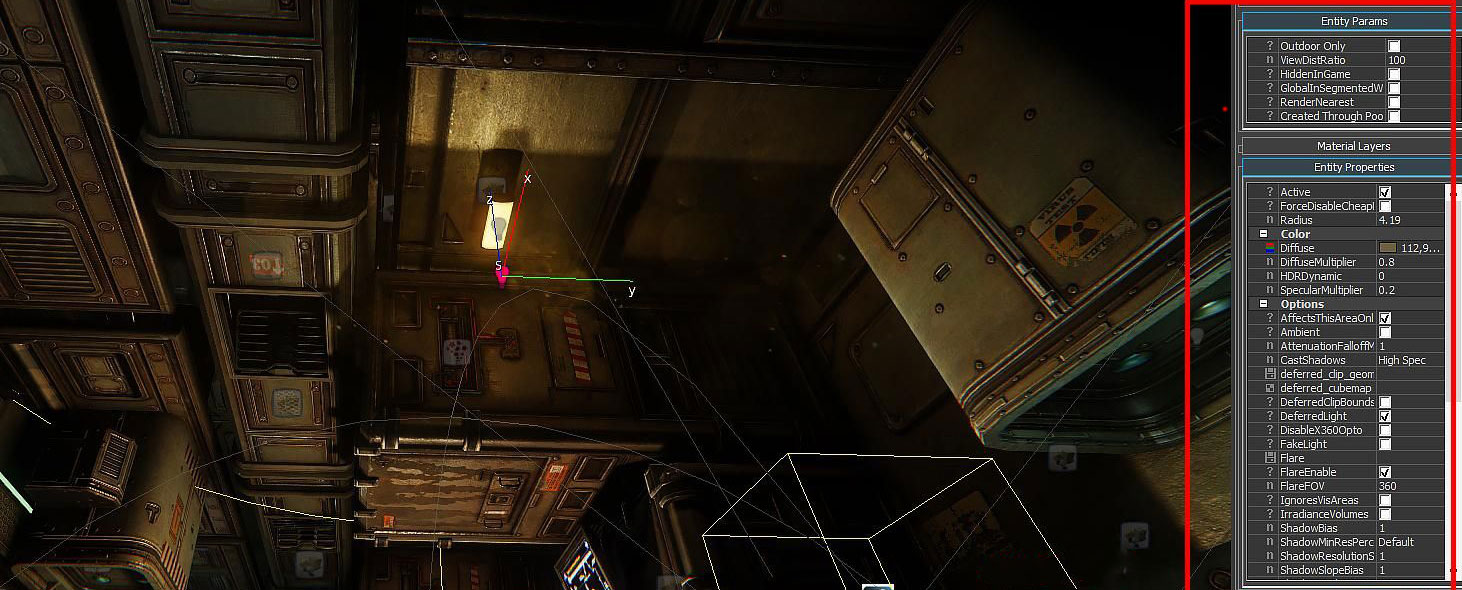 Cryengine engine parameters.

Lighting, birth points, particles, sound, environmental impact, basic processes.

For example,

Create a birth point, find Spawnpoint under Entity, put in the scene, and create a simple flowchart.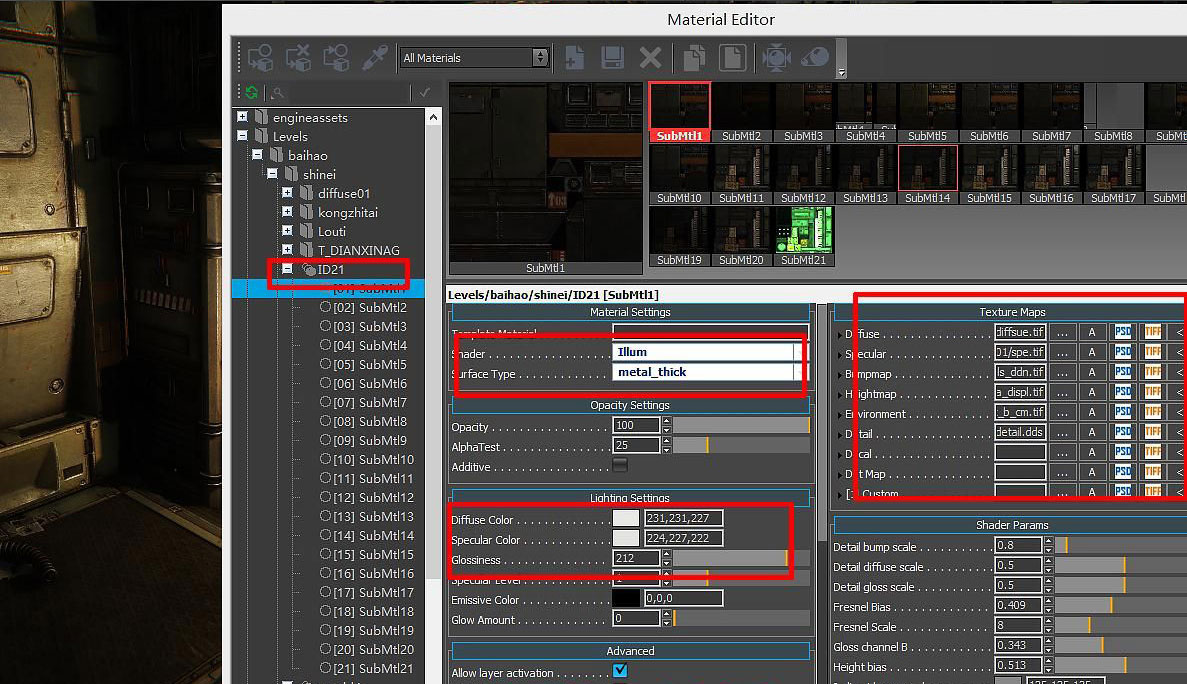 The Cryengine material

There are several examples of how to represent different materials.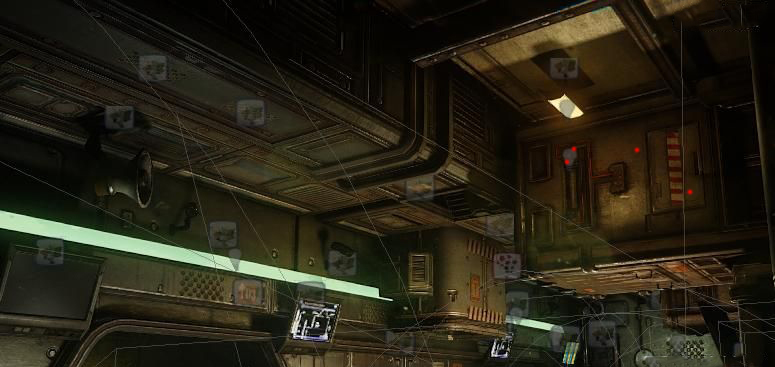 Metal Material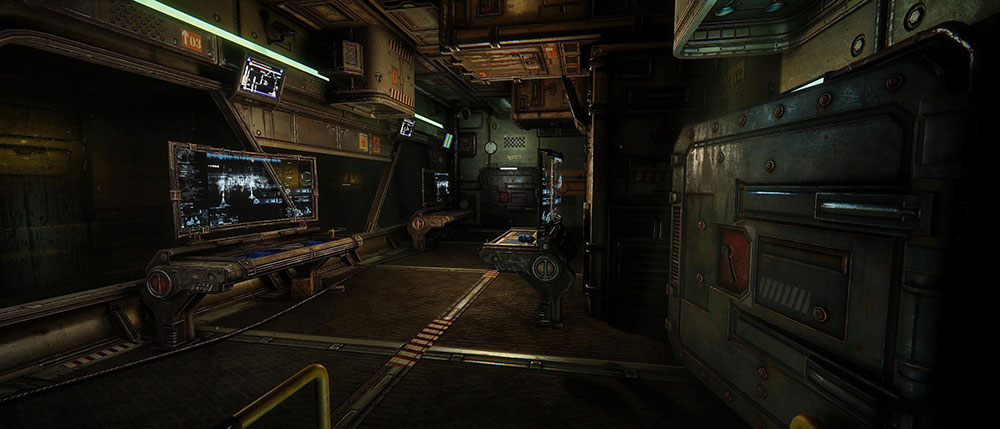 Light

The overall preview effect of the scene.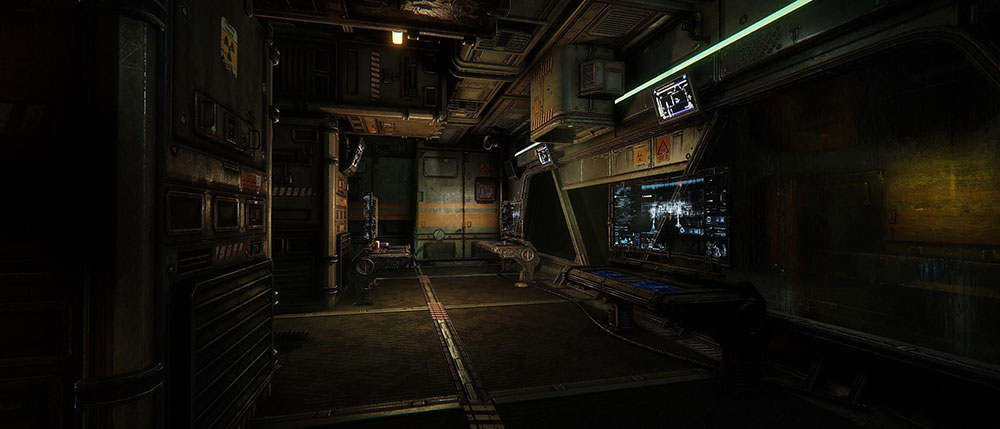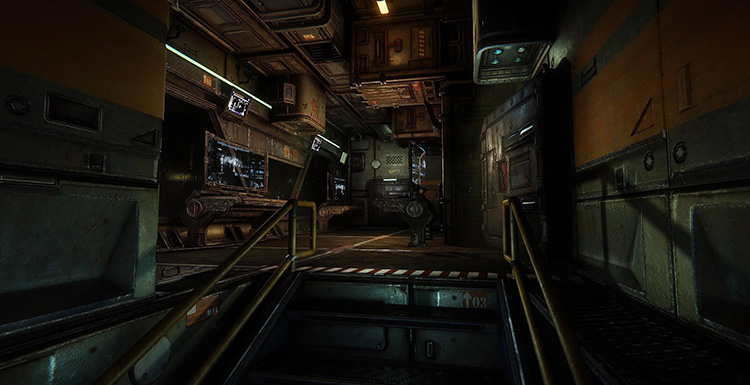 Author: Zhepu Wu

Reference: https://read01.com/5yyGn.html

Recommended reading
---
How to Render High-quality Images in Blender
2020-03-09
---
Top 9 Best And Free Blender Render Farms of 2023
2022-05-09
---
Revealing the Techniques Behind the Production of Jibaro "Love, Death & Robots", Which Took Two Years to Draw the Storyboard
2022-06-10
---
How to Render Large Scenes with Redshift in Cinema 4D
2019-10-15
---
Top 10 Free And Best Cloud Rendering Services in 2023
2022-06-24
---
Top 8 After Effects Render Farm Recommended of 2023
2022-07-07
---
How to Reduce Noise in Corona Renderer - Corona Denoising
2019-05-15
---
Arnold\ V-Ray\ Octane\ Conora\ RedShift, Which Is The Best 3D Renderer?
2019-04-15
---
Partners
Previous: Spirited Away's Box Office Over 100 Million In Two Days In Mainland Chinese Cinemas
Next: V-Ray For Maya of Work "A Girl Under The Maple Tree"
Interested
3ds Max Cloud Rendering Tutorials and Render Farm Recommendations
3ds Max is a 3D professional modeling software, animation and rendering application builder, formerly 3D Studio and 3D Studio Max, used to create 3D animations, models, interactive games and visual effects for the entertainment industry. 3Ds Max plays a big role in designing the 2D cross-sectional shapes of 3D models. It can bring characters to life by using a special feature called inverse kinematics that can connect the different components of a character together. So whether you are an architect, a product designer or an illustrator, using 3ds Max to create your projects is a good choice for you. The 3D models are usually converted to CGI through a rendering process.We see a lot of beautiful results after the project is rendered. But rendering in 3ds Max can sometimes take a long time and it doesn't have much to do with your system itself when it comes to rendering. Long rendering times can be affected by many factors, so for creators who use 3ds Max as their primary tool, speeding up 3ds Max rendering times is a huge relief.3ds Max cloud rendering is a useful way to speed up rendering. Many people have only heard of cloud rendering but don't know what it is or how to do it. In fact, cloud rendering, a cloud service that relies on cloud computing, can also be called an online render farm. Fox Renderfarm is a powerful 3ds Max cloud rendering farm, with tens of thousands of rendering machines supporting CPU and GPU rendering, serving over 200,000 users around the world. The following is the tutorials of 3ds Max cloud rendering at Fox Renderfarm. Tutorials for Using 3ds Max Cloud Rendering 3ds Max Cloud Rendering Web Submit TutorialStep 1. Preparations for 3ds Max web submission:1.1 Register to get an account with $25 free trial. In the case of web login, please visit web login for details.1.2 In the case of web transfer, please visit web-upload for details.1.3 Compare the local and could asset directories.!3ds Max web submit tutorial 1Step 2. 3ds Max web submission process (4 steps: submit > analyze > render > download).2.1 Click the "Submit" button on the left, select the software for submission > set a project path (Note: this project path contains all the materials used for the Max file) > select the document for rendering, then click "Continue".!3ds Max web submit tutorial 22.2 Select software version and hardware configuration corresponding to the file (Note: selection of the rendering system), click "Go Analysis", and wait patiently for the analysis to complete.!3ds Max web submit tutorial 3!3ds Max web submit tutorial 42.3 Click the job with "Analysis Done", set render parameters and then submit it for rendering (Note: the actual rendering starts only at this job)!3ds Max web submit tutorial 52.4 On the rendering page, click the job > export the file > download.!3ds Max web submit tutorial 6 3ds Max Cloud Rendering Desktop Client Submit TutorialStep 1. Start the desktop client, select the platform to log in, and enter the main interface.!3ds Max desktop client submit tutorial 1!3ds Max desktop client submit tutorial 2!3ds Max desktop client submit tutorial 3Step 2. Drag the max file to the job area in the client, thus to trigger the submission and start the scene analysis.!3ds Max desktop client submit tutorial 4Step 3. Select software version and hardware configuration corresponding to the file, and click "Next" to enter the analysis page.!3ds Max desktop client submit tutorial 5!3ds Max desktop client submit tutorial 6Step 4. Click "Next" when the analysis is done (Note: corresponding prompt will appear in case of any error in the analysis results or warning thereof) and set render parameter setting (including: common settings and Vray settings).!3ds Max desktop client submit tutorial 7!3ds Max desktop client submit tutorial 84.1. Common setting:!3ds Max desktop client submit tutorial 9!3ds Max desktop client submit tutorial 104.2. Vray settings:!3ds Max desktop client submit tutorial 11Step 5. Click "Submit" to start the uploading. The rendering is automatically started upon the completion of submission, and hence the submission job is successful.!3ds Max desktop client submit tutorial 12!3ds Max desktop client submit tutorial 13That is all about tutorial of 3ds Max cloud rendering. If you have anything else you don't understand, you can consult the customer service or your account manager, but remember to sign up to get an account, and the benefit for new users is a $25 free rendering voucher. If you are a student or educator, you can get a bigger discount, check out our GoCloud Program. Fox Renderfarm is always committed to providing better and more affordable cloud rendering services for everyone in the CG industry!
How to Make High-precision Models For Motorcycle Tire Patterns And Wheels in 3ds Max and Zbrush(1)
In this tutorial, Fox Renderfarm, your TPN-Accredited cloud rendering service provider and render farm, will bring a set of vehicle model making skills. This article mainly explains how to use 3ds Max and Zbrush to make high-precision models for motorcycle tire patterns and wheels to help you improve the quality and efficiency of the vehicle model. High Poly Effect!3ds Max - Tire 1!3ds Max - Tire 2The overall process of the case:This case is a series of motorcycle production tutorials. In this tutorial, only the high poly parts of the tires and wheels are included. The outline of this tutorial is as follows: Outline1. preliminary preparation in 3ds Max and mid poly manufacturing of tire2. Introduction and installation of the plug-in Radial Symmetry3. Production of tire patterns and brake pads4. Boolean operation tire pattern in Zbrush Production process Preparation!3ds Max - Tire 31. Collect reference pictures;!3ds Max - Tire 42. Create a 1:1 background board of reference picture in 3ds Max, and put the center point of the tire on the origin (0.0.0), which is convenient for model symmetry;!3ds Max - Tire 5!3ds Max - Tire 63. Start to build the mid poly of the tire base. The production starts from the basic ring, adjust the inner and outer radius of the ring and the appropriate number of segments (Segments: 36, Sides16);!3ds Max - Tire 74. Process decomposition:Trous \ Edit poly \ Symmetry \ Edit poly card line \ Turbo smooth 2!3ds Max - Tire 7-15. The final effect3ds Max Plug-in, Radial Symmetry!3ds Max - Tire 8- Introduction: Radial Symmetry is a 3ds MAX modifier plug-in, which can do circular symmetry replication effect, make circular model symmetry, and the quantity adjustment is very convenient; - Installation instructions:(A) Close 3ds MAX(B) Copy the corresponding version of RadialSymmetry.dlm to the plug-in folder of 3ds Max. The default example is C:\Program Files\Autodesk\3ds Max xxxx\plugins(C) Open 3ds MAX, you can see Radial Symmetry in the modifier list- Functions: (A) Radial Axis: XYZ rotation axis, this function is very important, most of the effects are adjusted here;(B) Radial Count: Number of copies(C) Smooth Seams: smooth seams(D) Quad Seams: Four-sided seams, less used(E) Mirror: double mirror- Production of tire patterns, wheels and brake padsA. Tire 1 pattern!3ds Max - Tire 91. Use the topology tool to draw the pattern model, pick the tire high poly , use the Strips tool to draw the model based on the surface; the pattern is based on the reference picture;!3ds Max - Tire 102. Draw pattern graphics \ shell \ pull \ symmetry \ turbo smooth \ ring symmetry;3. Circular symmetry: z-axis direction, Radial count: 10 pieces.B. Tire 2 pattern!3ds Max - Tire 111. Extract two models from the tire model and edit to the shape above;2. Add shell\ Edit polygon, add grooves and holes \ symmetry \ Turbo smooth \ Circular symmetry (replicate 32 times)!3ds Max - Tire 123. Circular symmetry: z-axis direction, Radial count: 32 pieces !Zbrush - Tire 13Zbrush effectNote: At this step, the model has not been finalized, and it needs to be imported into Zbrush for details adjustment. It is necessary to merge the pattern and the tire into one model, and the edges do a soft transition to make the model appear more realistic;
How to Make High-precision Models For Motorcycle Tire Patterns And Wheels in 3ds Max and Zbrush(2)
In this tutorial, Fox Renderfarm, your TPN-Accredited cloud rendering service provider and renderfarm, will still bring a set of vehicle model making skills. C. Wheel production!Zbrush - Tire 141. The production of the wheel: firstly outline the cross-sectional structure;!Zbrush - Tire 152. Add a lathe, an angle of 360, a number of segments of 60, and click on a subset to adjust the radius of the wheel;!Zbrush - Tire 163. Add symmetry to bilateral symmetry \Edit poly card line\ Turbo smoothingD. Brake pads!Zbrush - Tire 181. The idea of making brake pads: use 2D graphics (star and round) and use 2D Boolean tools to adjust the graphics;2. Process: large-scale adjustments \ add circular hole \ circular copy \ extrusion thickness!Zbrush - Tire 193. The final extrusion effect: before importing Zbrush, the model needs to be converted to poly, so that the model will not appear broken;E. Spoke structure!Zbrush - Tire 201. Use the spline to make a spoke, and replicate it according to the reference picture;!Zbrush - Tire 21!Zbrush - Tire 222. Select the spline to display the solid model: add Edit poly\ and turn to poly3. The final effect in 3ds Max. Boolean operation pattern and drawing in Zbrush!Zbrush - Tire 231. The whole model is imported into Zbrush in the form of obj or GoZ;2. Create a tire folder; select the sub tool under split \ split by group; select the difference pattern; open the preview of Boolean rendering;!Zbrush - Tire 253. After the preview effect goes well, select the gear icon of the tire folder, the Boolean operation folder, and generate a new Boolean model;!Zbrush - Tire 264. Dynamesh: the resolution can be set to 1024 or 1280, the higher the resolution, the finer the model;!Zbrush - Tire 275. Mask: According to the characteristics, the mask will be generated according to the edge of the group, the mask will be expanded once and blurred once;!Zbrush - Tire 286. Inversely select the mask and select the lower polishing command. The value should be 2-3. If you want the edge to be softer, you can polish twice.!Zbrush - Tire 297. Add pattern details; select the groove brush; click x key to turn on symmetry; turn on the R ring symmetry value to 10; increase pattern details;!Zbrush - Tire 308. The final effect of the first pattern;!Zbrush - Tire 319. The operations of the second pattern are the same as above. Note: the Boolean operation needs to select a collection and merge the model into a whole. The next steps are to dynamesh, polish, use the groove brush to increase the pattern details;!Zbrush - Tire 3210. The final effect of the tire!Zbrush - Tire 24