Spirited Away's Box Office Over 100 Million In Two Days In Mainland Chinese Cinemas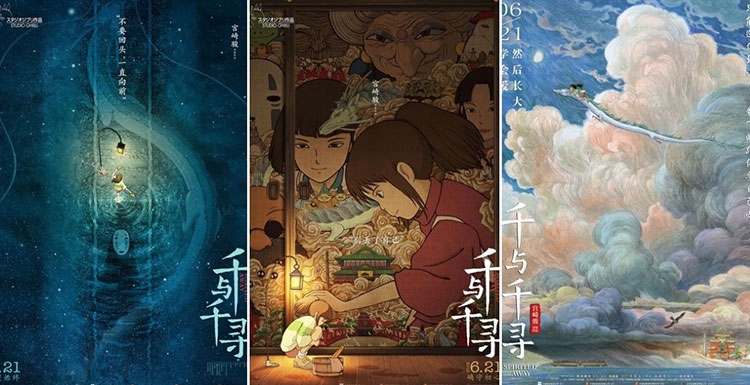 On the two days of Spirited Away , the total number of the box office in mainland China was nearly 130 million. The Toy Story 4 released on the same day was 53.70 million in mainland China, and the gap was relatively obvious. Going Vertical continued to counterattack, and the cumulative box office broke the 50 million mark on Saturday.
Miyazaki Hayao's pinnacle of Spirited Away, why can it reach such a high box office in mainland China, far beyond the classic animated film Toy Story 4 by Disney and Pixar, except for the higher percentage of cinemas in mainland China. In addition, there is another important thing that the mainland Chinese audience feels about Spirited Away.
However, no matter which of the above reasons caused the Spirited Away box office in the Chinese mainland market, the work itself has an insurmountable achievement, whether it is art level or award box office. The whole film is like a complete collection of metaphors of a magnificent world, worthy of watching many times.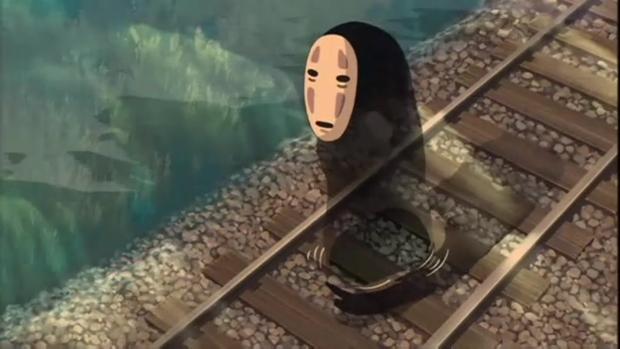 In the minds of many fans, Miyazaki Hayao's hand-painted works are timeless classics, especially represented by Spirited Away, the film looks like Alice in Wonderland, and the vivid images of each frame. They are all picturesque.
Spirited Away premiered in Japan in July 2001, and subsequently took over the world's $275 million box office, and created the box office myth of Japanese cinema, which hit 23.5 million person-watches and 30.8 billion yen in the box office in Japan. Record, 18 years have passed, and the box office record has not been broken.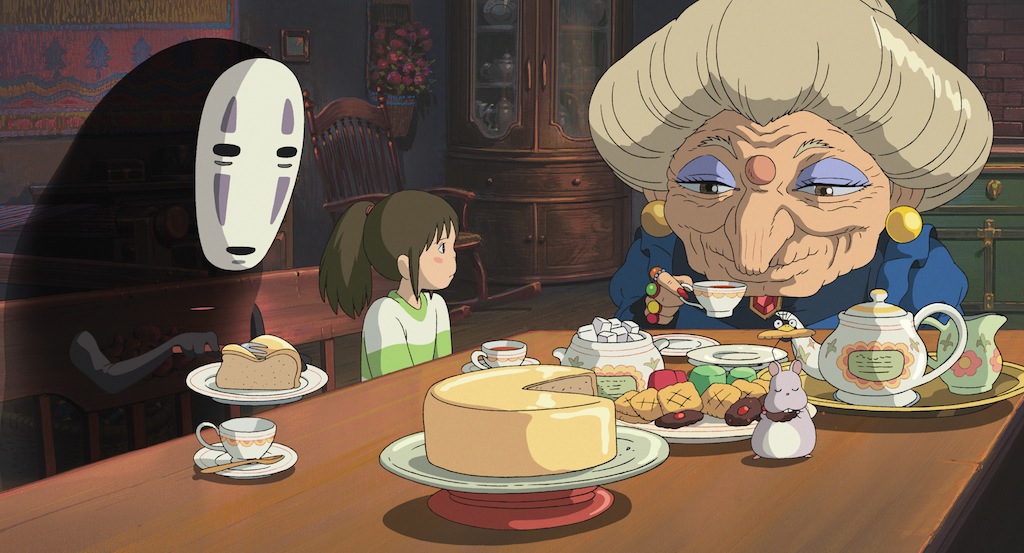 Spirited Away is not like the works of Disney and DreamWorks. It is a happy story for all ages. It adheres to Hayao Miyazaki's traditional Japanese style and is full of metaphors of oriental color. Spirited Away runs through two themes, in addition to the growth and transformation of Chihiro, and more importantly, the deep description of desire. There are many kinds of desires in the movie, from appetite, greed, sabotage, and control to seven emotions, and everyone faces a different reaction when facing the desire. The unrestrained desire is like a vicious flower, which looks enchanting and beautiful, but it is completely lost.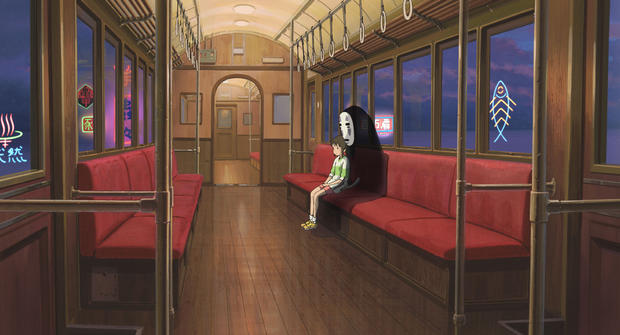 The content of Spirited Away was also highly praised. The British BBC once named it the Big Century Best of the 21st Century, ranking first in all cartoons, foreign media Wall Street Journal, Vanity Fair Both gave a perfect score of 100 points.
Looking back at Spirited Away China mainland, the two-day box office has accumulated more than 100 million yuan, far more than Toy Story 4, far more than just because it is released in China's theaters more than the latter, more of the film's story, style And what Hayao Miyazaki wants to express through the movie. Miyazaki had occasionally recalled childhood memories that had been unclear during the production of Spirited Away. This incredible experience turned into a classic line in the movie: What happened once is impossible. Forget, just can't think of it for a while.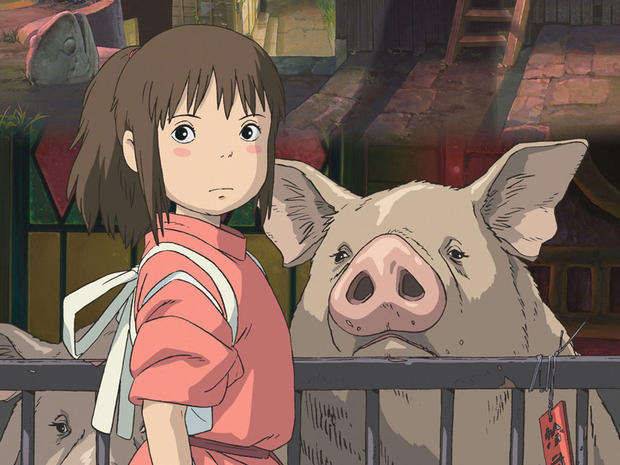 Keeping in mind your name, faithful to your memory, and obeying your heart, this is a gentle reminder for Miyazaki to the audience. If you don't know the movie, welcome to watch it and then evaluate why it is so high in the Chinese box office.
Recommended reading
---
How to Render High-quality Images in Blender
2020-03-09
---
Top 9 Best And Free Blender Render Farms of 2023
2022-05-09
---
Revealing the Techniques Behind the Production of Jibaro "Love, Death & Robots", Which Took Two Years to Draw the Storyboard
2022-06-10
---
How to Render Large Scenes with Redshift in Cinema 4D
2019-10-15
---
Top 10 Free And Best Cloud Rendering Services in 2023
2022-06-24
---
Top 8 After Effects Render Farm Recommended of 2023
2022-07-07
---
How to Reduce Noise in Corona Renderer - Corona Denoising
2019-05-15
---
Why V-Ray Render is Black in SketchUp And How To Fix it?
2019-05-07
---
Partners
Previous: C4D Tutorial: How to Make a Doraemon Modeling And Rendering
Next: Using 3ds Max To Makes The Materials And Lighting In Scenes Of "Clone"
Interested
Hi, North America, Australia, New Zealand, Ne Zha is Coming
Ne Zha, China's Biggest-Ever Animated Movie, rendered by Fox Renderfarm, is coming to North America, Australia, and New Zealand. Ne Zha will meet the audience in North America on August 29th with its IMAX 3D version, and will fully release on September 6th. And he will also be showing on screens in Australia and New Zealand from August 23rd and 29th respectively. Ne Zha says: If the destiny is unfair, then I am the destiny. Let's see what his 'destiny' will be like in North America, Australia, and New Zealand! !Ne Zha 3 !Ne Zha 2 !Ne Zha 4Ne Zha(2019), is about a young boy, Ne Zha, is birthed from a heavenly pearl by the Primeval Lord of Heaven. Born with unique powers, Ne Zha finds himself as an outcast who is hated and feared. Destined by prophecy to bring destruction to the world, the young boy must choose between good and evil in order to break the shackles of fate and become the hero.Here is the official trailer,On August 22, 2019, Ne Zha ranked as the NO. 3 at the China box office, 27days after release in China, the film has reached more than 4.24 billion yuan at the box office (over US $601 million), surpassing Avengers: Endgame, listed NO.3 at China box office, and the NO.1 animated film! The current top 3 box office smashes in China: Wolf Warriors 2, The Wandering Earth and Ne Zha, are all rendered by Fox Renderfarm. !NE ZHA's China Box Office We are delighted and honored to provide effective and quality cloud rendering service to help studios around the world to concentrate on the creativity to create beautiful visuals for the world to embrace!
NE ZHA, The First Chinese Animated Film Released in IMAX
As the first Chinese animated film released in China's IMAX theater, NE ZHA(哪吒之魔童降世) has assembled China's top domestic animation team, and produced for three years. The film has more than 1,400 special effects shots, nearly 80% of which are composed of special effects shots, and this well-received animated film will be released on July 26, 2019, in mainland China.Ne Zha, which is one of the most rebellious young heroes in Chinese legends, the film NE ZHA is adapted from the classic Chinese mythology, but the subversion of the traditional image has been subtly adapted to tell the story of what happened. The story of the devil Ne Zha, who refuses to admit life. This animated film is directed by Yu Yang (Dumpling), a brilliant director in Chinese animated film industry, launched by Horgos Caitiaowu Pictures Co., Ltd, Chengdu Coco Cartoon Co., Ltd. and Octmedia. At the same time, Fox Renderfarm also provided cloud rendering services for the film, escorting the final result of the production.!NE ZHA - 15The animated film ZE ZHA subverts the traditional image, which has been well received by everyone since its publication, and the production team is really painstaking about this film. As the film's release time is approaching, it has also released official trailer and posters. After the film Monkey King: Hero Is Back and White Snake: Origin, will ZE ZHA become another good work at the Chinse animated film history? Let's looking forward to the box office.!NE ZHA !NE ZHA - 2 !NE ZHA - 5 !NE ZHA - 1 !NE ZHA - 4 !NE ZHA - 3 !NE ZHA6 !NE ZHA - 7 !NE ZHA - 8 !NE ZHA - 9 !NE ZHA - 11 !NE ZHA - 10 !NE ZHA - 12 !NE ZHA - 13 !NE ZHA - 14
Animation "White Snake 2: The Tribulation of the Green Snake" Tops Chinese Box Office
Chinese animation "White Snake 2: The Tribulation of the Green Snake," the latest cinematic production centered on the ancient Chinese legend of the White Snake, topped the Chinese mainland box office chart on Wednesday, the China Movie Data Information Network reported on Thursday.Fox Renderfarm is glad to provide cloud rendering service for White Snake 2, animated by China's Light Chaser Studio and directed by Amp Wong. The 3D CGI pic is a sequel to 2019's White Snake, which earned $61.6M worldwide on top of a global festival run which included screenings at Annecy, Fantasia, Animation Is Film and Sitges.