Spirited Away's Box Office Over 100 Million In Two Days In Mainland Chinese Cinemas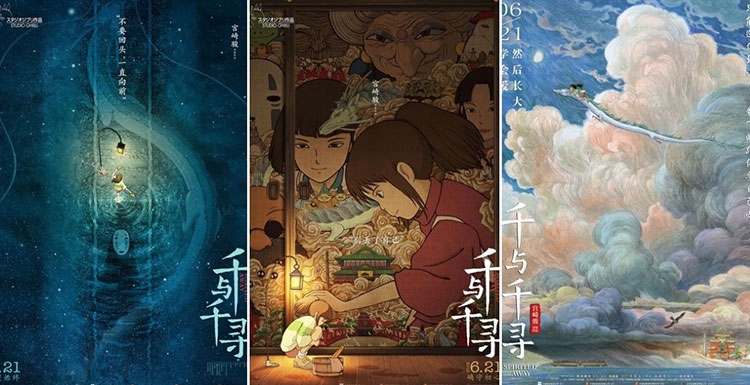 On the two days of Spirited Away , the total number of the box office in mainland China was nearly 130 million. The Toy Story 4 released on the same day was 53.70 million in mainland China, and the gap was relatively obvious. Going Vertical continued to counterattack, and the cumulative box office broke the 50 million mark on Saturday.
Miyazaki Hayao's pinnacle of Spirited Away, why can it reach such a high box office in mainland China, far beyond the classic animated film Toy Story 4 by Disney and Pixar, except for the higher percentage of cinemas in mainland China. In addition, there is another important thing that the mainland Chinese audience feels about Spirited Away.
However, no matter which of the above reasons caused the Spirited Away box office in the Chinese mainland market, the work itself has an insurmountable achievement, whether it is art level or award box office. The whole film is like a complete collection of metaphors of a magnificent world, worthy of watching many times.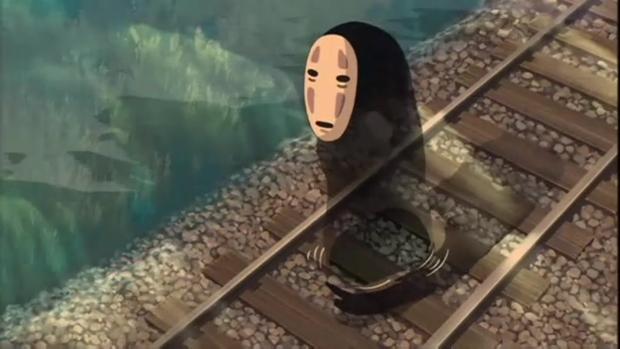 In the minds of many fans, Miyazaki Hayao's hand-painted works are timeless classics, especially represented by Spirited Away, the film looks like Alice in Wonderland, and the vivid images of each frame. They are all picturesque.
Spirited Away premiered in Japan in July 2001, and subsequently took over the world's $275 million box office, and created the box office myth of Japanese cinema, which hit 23.5 million person-watches and 30.8 billion yen in the box office in Japan. Record, 18 years have passed, and the box office record has not been broken.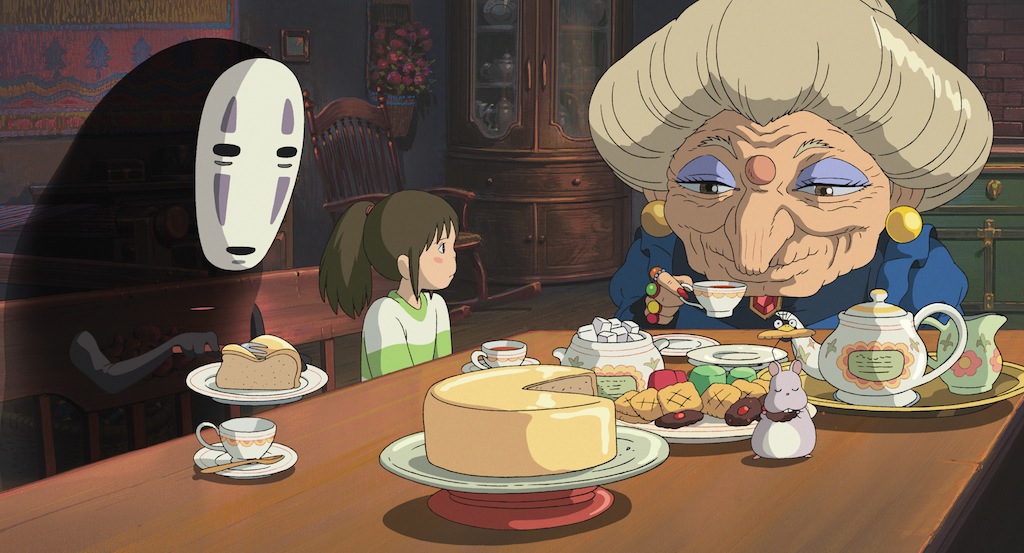 Spirited Away is not like the works of Disney and DreamWorks. It is a happy story for all ages. It adheres to Hayao Miyazaki's traditional Japanese style and is full of metaphors of oriental color. Spirited Away runs through two themes, in addition to the growth and transformation of Chihiro, and more importantly, the deep description of desire. There are many kinds of desires in the movie, from appetite, greed, sabotage, and control to seven emotions, and everyone faces a different reaction when facing the desire. The unrestrained desire is like a vicious flower, which looks enchanting and beautiful, but it is completely lost.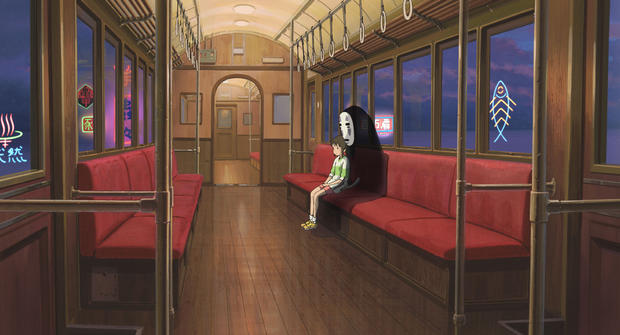 The content of Spirited Away was also highly praised. The British BBC once named it the Big Century Best of the 21st Century, ranking first in all cartoons, foreign media Wall Street Journal, Vanity Fair Both gave a perfect score of 100 points.
Looking back at Spirited Away China mainland, the two-day box office has accumulated more than 100 million yuan, far more than Toy Story 4, far more than just because it is released in China's theaters more than the latter, more of the film's story, style And what Hayao Miyazaki wants to express through the movie. Miyazaki had occasionally recalled childhood memories that had been unclear during the production of Spirited Away. This incredible experience turned into a classic line in the movie: What happened once is impossible. Forget, just can't think of it for a while.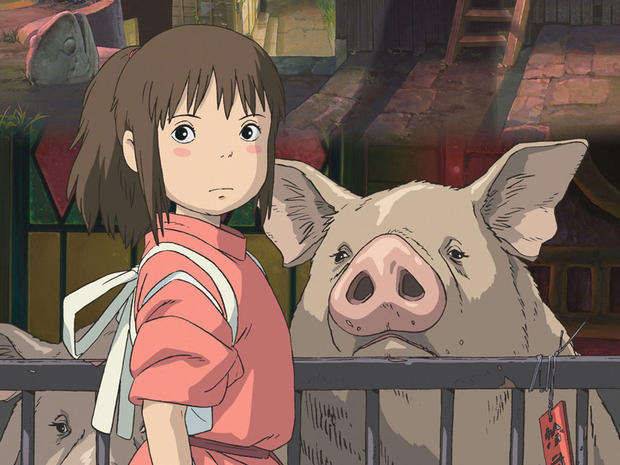 Keeping in mind your name, faithful to your memory, and obeying your heart, this is a gentle reminder for Miyazaki to the audience. If you don't know the movie, welcome to watch it and then evaluate why it is so high in the Chinese box office.
Recommended reading
---
China Film Administration Release New License Logo
2019-01-09
---
Maya 2018 Arnold's Method of Making Motion Vector Blur in AOV Channel
2018-12-26
---
How the Redshift Proxy Renders the Subdivision
2018-12-28
---
Arnold\ V-Ray\ Octane\ Conora\ RedShift, Which Renderer Is The Best?
2019-04-15
---
Arnold\ V-Ray\ Octane\ Conora\ RedShift, Which Renderer Is The Best?
2019-04-15
---
Corona Renderer Learning - Denoising
2019-05-15
---
Is This Simulated By Houdini? No! This Is Max!
2019-02-22
---
Arnold Render Farm | Fox Render Farm
2018-11-27
---
Partners
Previous: A Doraemon Modeling And Rendering Tutorial In C4D
Next: Using 3ds Max To Makes The Materials And Lighting In Scenes Of "Clone"
Interested
Studio Ghibli Announced CG Animated Feature 'Aya and the Witch'!
Studio Ghibli announced their first-ever full-length CG animated feature 'Aya and the Witch'! The film is based on Diana Wynne Jones' 2011 children's book Earwig And the Witch. Hayao Miyazaki is once again responsible for planning the project with his son Goro taking on the role of director, lauded Ghibli producer Toshio Suzuki will also be overseeing the project. According to reports, Aya and the Witch will not be seeing a theatrical release but will rather be premiered on Japanese television channel NHK sometime this winter. It is currently not clear how Studio Ghibli's first CG film will be released internationally.
Doki Doki Forever" | DDLC Minecraft Animation Music Video
How do you like the combination of Minecraft and Doki Doki Literature Club! ? "Doki Doki Forever", the Minecraft animation music video made by AndyBFFT, sponsored by Fox Renderfarm, has earned hundreds of thousands of views and thousands of likes on Youtube! As the leading render farm in the CG industry, Fox Renderfarm has been committed to encouraging and supporting 3D Artists to create better works. This Minecraft 3D video also rendered with Fox Renderfarm. We provide fast, secure, and affordable cloud rendering services to greatly reduce your rendering time, reduce the worry of investing time and money, and allow you to focus more on creative production. We also welcome all outstanding, creative artists to cooperate with us to negotiate sponsorship cooperation to achieve win-win and mutual benefit. Welcome to get a $ 25 free trial on our cloud rendering platform, and contact us for sponsorship cooperation.
Boonie Bear Won the 2019 Licensing International Asian Licensing Awards
On January 6th, 2020, Fantawild Animation was invited to participate in The 2019 Licensing International Asian Licensing Awards ceremony, organized by the Licensing Industry Merchandisers's Association(LIMA) in Hong Kong. Relying on the performance and innovation of authorized cooperation projects such as "Boonie Bears", "Boonie Bears: Blast into the Past" and "Boonie Bears: Boonie Cubs", Fantawild Animation obtained the "Entertainment Property of the Year – ANIMATED". Regarding the award, Shang Linlin, the Executive President of Fantawild and General Manager of Fantawild Animation said: "Thank you for the recognition of the Licensing Industry Merchandisers's Association. At the same time, I also want to thank the many partners who have worked with us for their trust in "Boonie Bears" and Fantawild Animation. In the future, Fantawild Animation will continue to innovate and breakthrough, and work with more high-quality partners to promote the innovation and development of the authorized industry, and create more high-quality "Evergreen Carnival IP" brands for consumers in China and the world, and bring a world-class entertainment experience. " In terms of movie IP authorization, Fantawild Animation is an enterprise that was started earlier in mainland China. Starting from the second big movie of 2015, "Boonie Bears:Mystical Winter", Fantawild Animation has successively cooperated with various well-known brands such as INFINITI, Mengniu, China Resources Sanjiu, QQ and other types of movies to design various types of cooperation. A series of market initiatives, such as movie exclusive gallery, movie clever implantation, joint marketing during CNY, and advance planning and production of main props, allow the products in the movie to enter the major sales channels simultaneously when the movie is released. In the coming Chinese New Year, the seventh major movie "Boonie Bears: The Wild Life" will meet with mainland Chinese audiences. The audience can not only see the Logger Vick that become handsome and strong, but also appreciate the magic and various natural landscapes that people have transformed into various animals. https://licensinginternational.org/news/winners-of-2019-licensing-international-asian-awards/