Spirited Away's Box Office Over 100 Million In Two Days In Mainland Chinese Cinemas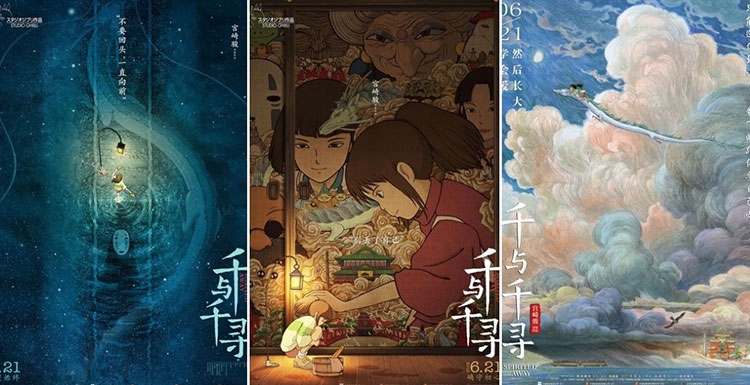 On the two days of Spirited Away , the total number of the box office in mainland China was nearly 130 million. The Toy Story 4 released on the same day was 53.70 million in mainland China, and the gap was relatively obvious. Going Vertical continued to counterattack, and the cumulative box office broke the 50 million mark on Saturday.
Miyazaki Hayao's pinnacle of Spirited Away, why can it reach such a high box office in mainland China, far beyond the classic animated film Toy Story 4 by Disney and Pixar, except for the higher percentage of cinemas in mainland China. In addition, there is another important thing that the mainland Chinese audience feels about Spirited Away.
However, no matter which of the above reasons caused the Spirited Away box office in the Chinese mainland market, the work itself has an insurmountable achievement, whether it is art level or award box office. The whole film is like a complete collection of metaphors of a magnificent world, worthy of watching many times.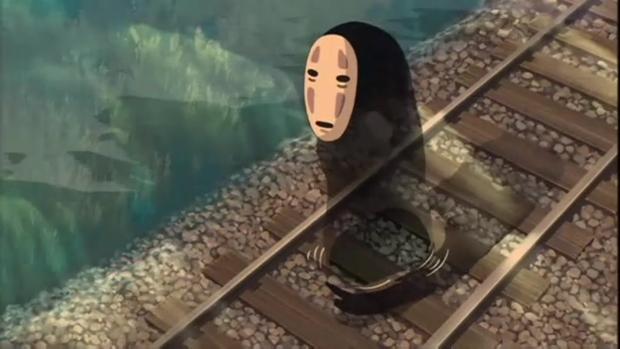 In the minds of many fans, Miyazaki Hayao's hand-painted works are timeless classics, especially represented by Spirited Away, the film looks like Alice in Wonderland, and the vivid images of each frame. They are all picturesque.
Spirited Away premiered in Japan in July 2001, and subsequently took over the world's $275 million box office, and created the box office myth of Japanese cinema, which hit 23.5 million person-watches and 30.8 billion yen in the box office in Japan. Record, 18 years have passed, and the box office record has not been broken.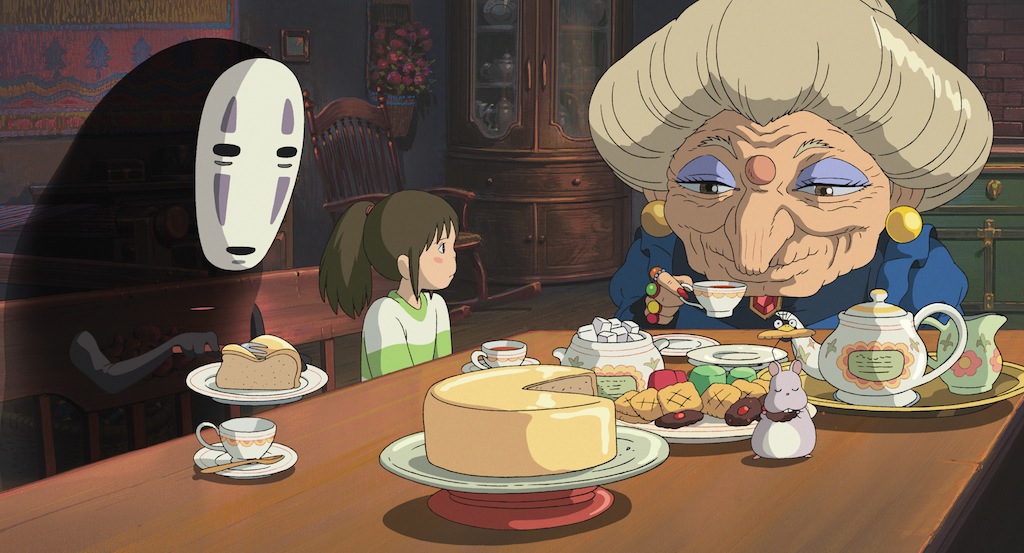 Spirited Away is not like the works of Disney and DreamWorks. It is a happy story for all ages. It adheres to Hayao Miyazaki's traditional Japanese style and is full of metaphors of oriental color. Spirited Away runs through two themes, in addition to the growth and transformation of Chihiro, and more importantly, the deep description of desire. There are many kinds of desires in the movie, from appetite, greed, sabotage, and control to seven emotions, and everyone faces a different reaction when facing the desire. The unrestrained desire is like a vicious flower, which looks enchanting and beautiful, but it is completely lost.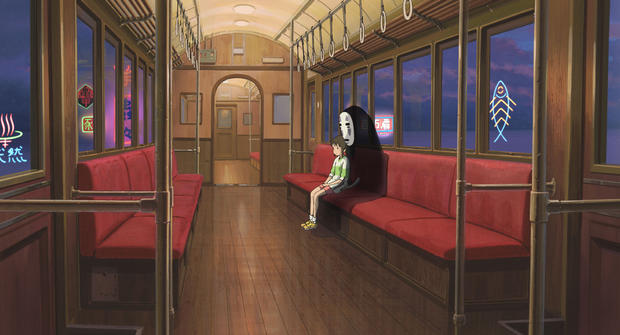 The content of Spirited Away was also highly praised. The British BBC once named it the Big Century Best of the 21st Century, ranking first in all cartoons, foreign media Wall Street Journal, Vanity Fair Both gave a perfect score of 100 points.
Looking back at Spirited Away China mainland, the two-day box office has accumulated more than 100 million yuan, far more than Toy Story 4, far more than just because it is released in China's theaters more than the latter, more of the film's story, style And what Hayao Miyazaki wants to express through the movie. Miyazaki had occasionally recalled childhood memories that had been unclear during the production of Spirited Away. This incredible experience turned into a classic line in the movie: What happened once is impossible. Forget, just can't think of it for a while.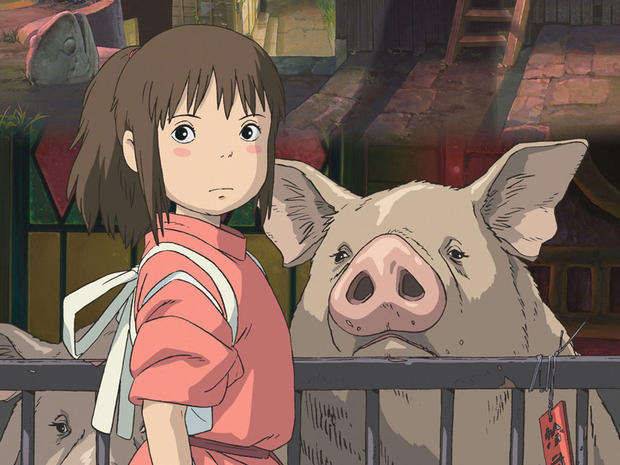 Keeping in mind your name, faithful to your memory, and obeying your heart, this is a gentle reminder for Miyazaki to the audience. If you don't know the movie, welcome to watch it and then evaluate why it is so high in the Chinese box office.
Recommended reading
---
How to render large scenes with Redshift in Cinema 4D
2019-10-15
---
How to Render High-quality Images in Blender
2020-03-09
---
Arnold\ V-Ray\ Octane\ Conora\ RedShift, Which Renderer Is The Best?
2019-04-15
---
How the Redshift Proxy Renders the Subdivision
2018-12-28
---
China Film Administration Release New License Logo
2019-01-09
---
Maya 2018 Arnold's Method of Making Motion Vector Blur in AOV Channel
2018-12-26
---
Corona Renderer Learning - Denoising
2019-05-15
---
Redshift for Cinema 4D Tutorial: Interior Design Rendering
2019-10-12
---
Partners
Previous: A Doraemon Modeling And Rendering Tutorial In C4D
Next: Using 3ds Max To Makes The Materials And Lighting In Scenes Of "Clone"
Interested
Star Wars: The Bad Batch, An Original Animated Series Launched Exclusively on Disney+
Check out the brand-new trailer for Lucasfilm's "Star Wars: The Bad Batch," an original animated series launching exclusively on Disney+. The Bad Batch follows the elite and experimental clones of the Bad Batch (first introduced in The Clone Wars) as they find their way in a rapidly changing galaxy in the immediate aftermath of the Clone War. Members of Bad Batch—a unique squad of clones who vary genetically from their brothers in the Clone Army—each possess a singular exceptional skill that makes them extraordinarily effective soldiers and a formidable crew. In the post-Clone War era, they will take on daring mercenary missions as they struggle to stay afloat and find new purpose. "Star Wars: The Bad Batch" makes its debut on Tuesday, May 4, with a special 70-minute premiere, followed by new episodes every Friday starting on May 7.
Wish Dragon, You Can Make A Wish Without Gathering Seven Dragon Balls!
Receiving cumulative revenue gross of US$25.89 million at the Chinese box office, Wish Dragon, the first original feature developed and animated by China's Base Animation, co-financed by Sony Pictures Animation, rendered with Fox Renderfarm, the best render farm in the CG industry, hit Chinese theatres nationwide on January 15th and will be released on Netflix internationally later this year. The film was written and directed by Chris Appelhans, starring Jackie Chan, telling the story of Din, a working-class college student with big dreams but small means, and Long (Jackie Chan), a cynical but all-powerful dragon capable of granting wishes, set off on a hilarious adventure through modern day Shanghai in pursuit of Din's long-lost childhood friend. Wish Dragon, a 2021 computer-animated comedy film, we can make a wish and get a pink hairy dragon without gathering seven dragon balls! Wish Dragon is in theaters now! Go and discover the greatest wish of all with your families and beloved ones!
Disney and Pixar's Animated Film Luca Arrives In June 2021
Disney and Pixar invite you to experience the best summer ever, as the first release in 2021, Luca, which is a coming-of-age story set in Italy. Luca(2021) tells the story of the unforgettable growth journey that two boys on the Mediterranean coast of Italy experienced in the summer full of ice cream, pasta aroma, and motorcycle riding. They look like boys on the surface, they become sea monsters when they jump into the sea! Enrico Casarosa directed the film, and he was nominated for an Academy Awards for the animated short film La Luna. Andrea Warren is the producer ("Toy Story 3"). It will be held on June 18 this year. Released in North America. Looking forward to the sun, blue sky, and waves this summer, go to an Italian seaside town and experience the wonderful summer trip of the sea monster boy. This will be the best summer! Enjoy the new trailer of Luca!