What is the Difference Between 2D and 3D Model Rendering?
As a designer, architect or CG artist, one of the most likely questions to arise when communicating ideas with clients is: What is the difference between 2D model rendering and 3D model rendering? In this article, the best CPU&GPU render farm, Fox Renderfarm will work with you to find the answer together.
2D Model Rendering
2D model rendering as a process has evolved considerably in modern history. Before the advent of 3D model rendering, the process was undertaken entirely by 2D artists (technical draftsmen or creative designers) whose job it was to project life, despite the limitations of pencil and paper.
Restricted Views
Perhaps the most obvious limitation is that every aspect of the 2D model is limited to the 2D plane. Although creative license can be used here, accuracy is key.
Although rendering a model in 2D is not directly related to mathematics, it is completely relevant to it. It applies to symmetry and shape. Perspective and line strength play an important role in generating high quality 2D rendered images, for example when designing architectural illustrations. Understanding basic perspective and line values is the difference between an average rendering and a good one. In addition, there is no opportunity to change perspective, as this requires changing the camera field of view, which is only possible when modeling in 3D.
Easy Insertion of 2D Assets
However, not every 2D model rendering is hand-drawn. Some assets may actually be cropped or repurposed from real images sent by the client or their photographer, such as high-quality photographs of display furniture or accessories superimposed on a display board. Photoshop often plays an important role in such processes.
Fewer Considerations when Making Adjustments
Another difference between 2D model rendering and 3D model rendering is that with 2D, the artist is able to create the illusion of perfect perspective while maintaining direct control over the image, without having to change any of the complexities associated with 3D rendering.
Price
So why does a two-dimensional service still exist in the industry? It's cost effective. Not every potential client has the budget required to outsource 3D models. As a result, many design firms have made themselves available to meet the demand for simpler renderings at very affordable prices.
3D Model Rendering
When handled correctly, 3D model rendering can provide a near-perfect photograph of any scene, giving a realistic reproduction of the scene. This helps your clients to better understand every nuance of the space and helps them to understand exactly how to place items in it, or you can use 3D modeling software and make quick changes to suit their whims.
Limitations of Pre-built 3D Libraries
It can be slightly challenging if some of the assets in the pre-built 3D library are not easily accessible or difficult to build independently. This means that the designer may end up having to readjust a 3D model that differs from the client's requirements. That said, there is an advantage in this that 2D cannot offer: the ability to build your own library of furniture, environments and accessories that can be easily reused for future projects.
Adjustable Viewpoint
In addition to providing accurate and wide viewing angles, aesthetically pleasing camera angles and even software for digital flight, it provides a broader overall appearance of the model for 3D images. There is no problem with the accuracy of the angles when positioning the camera in the desired position. They are positioned mathematically. The rendered image is modeled from the computer and you do not need to be concerned with the framing or any detail in the image. The rendering, based on an iteration or sample of the output, will determine the focus of the detail covering each pixel of the image.
Another important feature of 3D model rendering is the resulting high quality depth - 3D provides a clear view anywhere within the camera's field of view.
Vivid Results
When making full use of 3D rendering software, the lifelike effects are often indistinguishable from real photographs. The renderings are often convincingly realistic and look very satisfying, as the more realistic shadows and natural light are difficult to emulate with 2D illustrations.
Is 2D or 3D Model Rendering Suitable for your Client's Project?
Both have their advantages and disadvantages, but these differences can also make it easy for clients to choose the service they want to pursue. As with any project, there are many factors to consider beyond cost.
If your client is more of a traditionalist looking for the visual appeal of a more classic illustration, then drawing 2D images may be the most appropriate option.
If your client has a penchant for realism, then you may prefer to use a 3D presentation.
2D model rendering is best suited to artists who can effectively convey space and depth. But of course, it is not for everyone. Some artists do not have the ability to visually communicate spatial differences, so mastering 3D model rendering can definitely help any professional to meet the needs of their clients and effectively communicate the vision of their project to all stakeholders.
As a designer or illustrator, it is important to gain insight into your client's mind by showing as much diversity as possible in your portfolio to help you understand what they find attractive. If your clients respond more positively to 3D images than 2D, you should do your best to adapt to their sensibilities. Even if your skills lie primarily in one or the other, you should always try to improve your toolkit to meet the changing needs of today's customers.
Conclusion
If you are a business looking for 3D model rendering services, or want to explore how some of the world's best companies are pushing the boundaries of 3D rendering, you can follow Fox Renderfarm, the leading cloud rendering service provider, and receive a free $25 rendering voucher to have a try!
Recommended reading
---
How to Render High-quality Images in Blender
2020-03-09
---
How to Render Large Scenes with Redshift in Cinema 4D
2019-10-15
---
Arnold\ V-Ray\ Octane\ Conora\ RedShift, Which Is The Best 3D Renderer?
2019-04-15
---
Why V-Ray Render is Black in SketchUp And How To Fix it?
2019-05-07
---
How to Reduce Noise in Corona Renderer - Corona Denoising (2022 Updated)
2019-05-15
---
What is the difference between pre-rendering and real-time rendering?
2020-09-08
---
How the Redshift Proxy Renders the Subdivision
2018-12-28
---
Blender vs Maya vs Cinema 4D, Which One Is The Best 3D Software?
2020-01-16
---
Partners
Previous: C4D Tutorial of Making 3D Abstract Art Materials
Next: Top 4 Rendering Engines Used for Multi GPU Rendering
Interested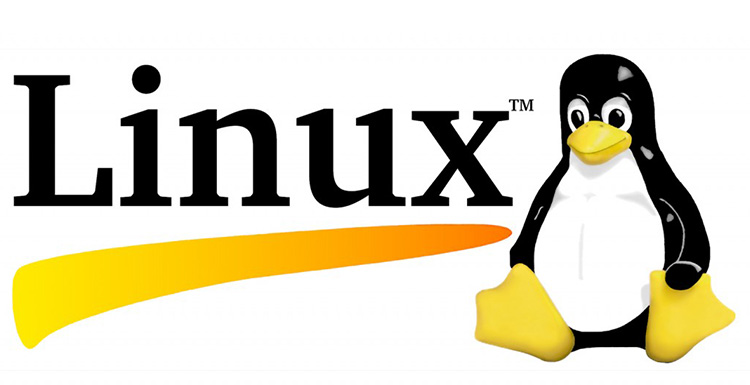 Linux's Place in The Film Industry
In 1991, a student named Linus Torvalds began developing a new operating system as a hobby. That hobby, which would later be called Linux, forever changed the world of computers. Since Linux is open source, anyone can license it for free and modify the source code to their liking. This has made Linux one of the most popular operating systems in the world.Linux is everywhere. The web server maintaining this page is very likely Linux based. You may have a version of Linux in your pocket right now. Google's Android operating system is a modified version of Linux. Several world governments use Linux extensively for day to day operations. And, many would be surprised to learn that Linux has become the standard for major FX studios.In the early 90s, Hollywood studios relied on SGI and its Irix operating system to run animation and FX software. At the time, Irix was one of the best systems available for handling intense graphics. But a change was about to sweep through the computer industry. Windows began to dominate the business world, and Intel began making powerful chips at a lower price point. These market forces made expensive SGI systems hard to justify.When studios began looking for a system to replace Irix, Windows wasn't an option due to its architecture. The proprietary software in place at many studios was written for Irix. Since Irix and Linux were both Unix based, porting that software to Linux was easier than porting to Windows. Render farms were the first to be converted. In 1996, Digital Domain was the first production studio to render a major motion picture on a Linux farm with Titanic. DreamWorks, ILM, Pixar and others quickly followed. Workstations were next for Linux once artists realized the performance boost in the new operating system. Under pressure from studios, commercial software vendors got on board and started releasing Linux compatible versions. Maya, Houdini, Softimage and other popular 3D applications quickly became available for Linux.By the early 2000s, most major studios were dominated by Linux. While Windows and Mac environments are still used for television and small independent films, practically all blockbuster movies are now rendered on Linux farms.Linux has many advantages for render farm. The obvious benefits are cost and customization. Since Linux is free to license, startup costs are greatly reduced compared to commercial systems. And, since Linux is open source, completely customized versions of the operating system are possible.There are other advantages. Linux machines can multitask well and are easy to network. But the single greatest advantage is stability. Unlike other operating systems, Linux doesn't slow down over time. It is common for Linux machines to run for months, yes months, without needing a reboot.With all these advantages, it's surprising to learn many online render farms still haven't embraced Linux. While a handful of farms like Rebus, Rendersolve and Rayvision support Linux, Windows is still the most common environment for cloud rendering services.It's not likely anything will replace Linux's role in the film industry soon. Studios are heavily invested in Linux with millions of lines of custom code. While anything is possible, it would take another industry change akin to the PC revolution to shake Linux from its place in Hollywood.The story of Linux is almost like a Hollywood movie itself. It shows us that anything is possible. It's hard to believe that a simple student project forever changed the world of computers and became the backbone of the film industry. About: The author, Shaun Swanson, has fifteen years of experience in 3D rendering and graphic design. He has used several software packages and has a very broad knowledge of digital art ranging from entertainment to product design.If you want to know more about 3D Rendering, Follow us on Facebook,Linkedin.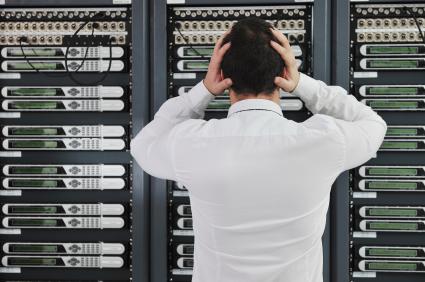 The Future of 3D Rendering is in the Cloud
When we think of 3D animation, we imagine an artist sitting at a work station plugging away in software like 3DS Max or Cinema 4D. We think of pushing polygons around, adjusting UVs and key frames. We imagine the beautifully rendered final output. What we don't often think about is the hardware it takes to render our art. Illustrators may get by rendering stills on their own workstation. But, rendering frames for animation requires multiple computers to get the job done in a timely manor. Traditionally, this meant companies would build and manager their own render farms. But having the power to render animations on-site comes with a considerable price. The more computers that have to be taken care of, the less time there is to spend on animation and other artistic tasks. If a render farm is large enough it will require hiring dedicated IT personnel. Well-funded studios might buy brand-new machines to serve as render slaves. But, for smaller studios and freelancers, render farms are often built from machines too old to serve as workstations anymore. Trying to maintain state-of-the-art software on old machines is often challenging. Even when newer equipment is used, there is still a high energy cost associated with operating it. The electricity required by several processors cranking out frames non-stop will quickly become expensive. Not to mention, those machines get hot. Even a single rack of slaves will need some type of climate control. These issues have made many animation companies see the benefits of rendering in the cloud. As high-speed internet access becomes available across the globe, moving large files online has become commonplace. You can upload a file to a render service that will take on the headaches for you. They monitor the system for crashes. They install updates and patches. They worry about energy costs. Plus, there is the speed advantage. Companies dedicated to rendering are able to devote more resources to their equipment. Their farm will have more nodes. Their hardware will be more up-to-date and faster. The solution cloud rendering provides couldn't come fast enough. There seems no end to the increasing demands made on render hardware. Artists and directors are constantly pushing the limits of 3D animation. Scenes that may have been shot traditionally a few years ago are now created with computer graphics to give directors more control. With modern 3D software it's easier to meet those creative demands. Crashing waves in a fluid simulation, thousands of knights rushing towards the camera or millions of trees swaying in the wind might be cooked up on a single workstation. But, even as software improves, processing those complex scenes takes more power than ever before. It's not only artistic demands from content creators putting render hardware through its paces. The viewing public has enjoyed huge improvements to display resolution in recent years. The definition of high-definition keeps expanding. What many consider full HD at 1920 x 1080 is old news. Many platforms now support 4K resolution at 4096 x 2160. In many cases, that's large enough for hi-res printing! The public is also getting use to higher frame rates. For years, the industry standard for film has been 24 frames per second (fps). But, in 2012, Peter Jackson shot The Hobbit: An Unexpected Journey at 48 fps.While some prefer the classic look of 24 fps film, animators have to prepare for higher frame rates becoming standard. Everything is pointing towards cloud rendering becoming the norm. While studios can put up with the hassle of their own render farms, there is little need to when companies like Rayvision can do it better. Managing your own render farm could soon be as uncommon as hosting your own website. It's something that is simply better done by a dedicated company. Welcome to the age of cloud rendering. About Author :Shaun Swanson - who has fifteen years of experience in 3D rendering and graphic design. He has used several software packages and has a very broad knowledge of digital art ranging from entertainment to product design.This article posted on `http://goarticles.com/article/The-Future-of-3D-Rendering-Is-in-the-Cloud/9416094/`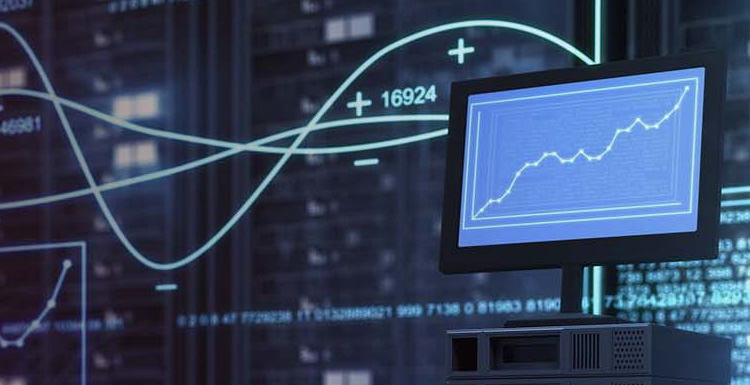 The Evolution of 3D Rendering and Why You Need to Consider It
When it comes to the world of rendering, it is easy to say that 3D rendering has by far become the most popular with graphic designers, filmmakers, architects and etc. This rendering is gradually changing the dynamics of engineering and creative graphic industries.This type of rendering manipulates images in a three dimensional manner, promoting a more realistic visual effect. Here are few of the many reasons why you should consider using a cloud rendering for 3D rendering. Reduced Design Cycles 3D rendering can make solid modeling possible which eventually shortens the design cycle and ultimately results in a streamlined manufacturing process. Using cloud rendering services for 3D visuals leaves you with a highly qualified team that can bring out the best of your project. High Quality with Low CostsOne of the best reasons to consider 3D rendering is that you will be not only able to save time, but also acquire a quality 3D product that can make waves. Moreover, the costs involved in this type of rendering are significantly lower. What more could you want when you have access to the best quality services in the market at a cost effective rate! Online Publications3D rendered projects can easily be published online, without hassle. These can help you attract attention via social media and access to a potential clientele who can pay top dollar for your images.At Fox Renderfarm we offer pioneering self-service cloud computing for rendering, research into cluster rendering, parallel computing technology and computing services for cloud rendering.If you are considering keeping up with technology by using 3D rendering in your projects, cloud is the way to go! If you are considering the services of online or cloud rendering for your project, or even a Fox Render Farm, contact us today at our 24-hour hotline:+86 130 5800 5448 or at service@rayvision.com and we will be happy to be of service!