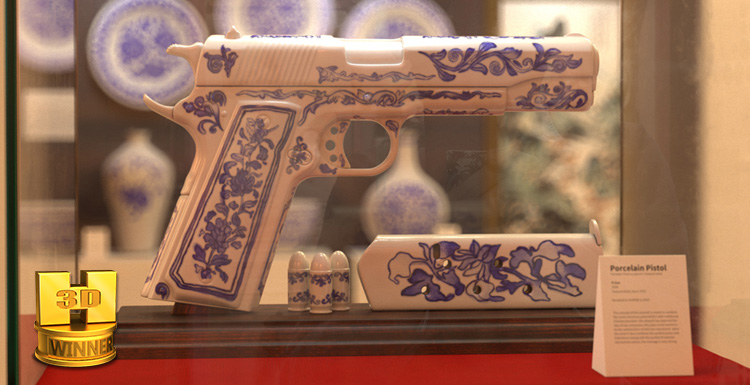 Interview With Yi Sun, The 1st Winner In Hum3D's Three D Gun 2 Competitio
Top News | Fox Renderfarm News | CG Challenges | Trending | Fox Talk
Hum3D Contest | Cloud Rendering Farm | CG Competition
It is our honor to have an interview with Yi Sun, the first place winner in Hum3D's Three D Gun 2 Competition, which is also sponsored by Fox Renderfarm, a leading render farm service provider in CG industry. Share this interview with everyone, here are the dialogue between Fox Renderfarm and Yi Sun.
Fox Renderfarm: Hi, Yi Sun, congratulations to winning the 1st place in this contest, thanks so much for taking your time to have the interview with us. Firstly, would you please give a brief introduction about yourself?
Yi Sun: Yes, my name is Yi Sun, 25 years old, from China, I had a bachelor degree in 3d animation and I'm currently studying Master of Design in Sydney.
Fox Renderfarm: How long have you been in the CG industry? And how did you make the decision to get into the CG industry?
Yi Sun: I haven't found a job in the CG industry yet, but I've been teaching myself 3D for 5 years now. I started doing silly short videos when I was a kid. back then I discovered I can make some visual effects for videos in After Effects, but soon, I realized the 2D visual effects is very limited, I want to make more sophisticated effects, especially 3D effects. so I started learning 3D software. At that time I just thought it was cool, I never thought about doing this for a career, until I visited the universal studio in Los Angles. I got a chance to listen to the Hollywood VFX artists talks about the VFX production of the blockbuster movies and it blew my mind. I've been dreaming to work on a blockbuster movie ever since that talk and I've been working very hard trying to put my first step in the CG industry. I hope my dream will come true soon.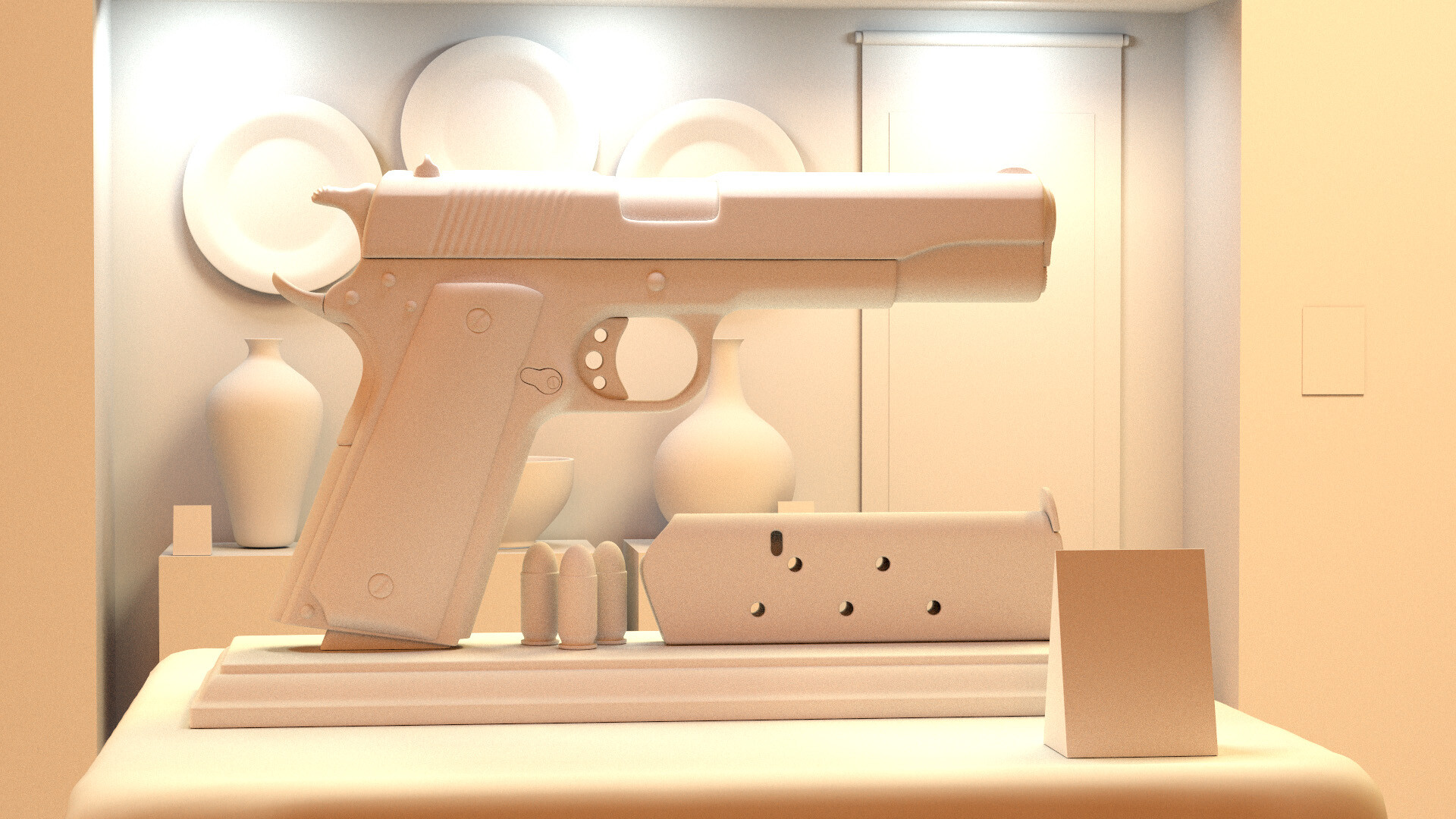 Fox Renderfarm: It is a great experience. Wish your dream come true. About the work "Porcelain 1911", what inspired you to come out the idea of making it?
Yi Sun: The idea is very simple, combining two completely different objects together. I used to do this kind of design practice a lot when I was learning character design in 3D animation. In "Porcelain 1911", I try to combine the porcelain element I familiar with and a gun which I'm not quite familiar with. I think as a 3d artist, the biggest advantage I had is my cultural background.  I've seen a lot of Chinese porcelain as I grow up, I found them very beautiful, so I feel very comfortable to work with porcelain element in my design. if this competition is about design a realistic and futuristic sci-fi gun, I believe there are millions of 3d artist who can design better sci-fi gun than me, because I never have seen or touch a real gun.
Fox Renderfarm: It is an interesting idea. How long did it take you to finish the work?
Yi Sun: I was doing a master degree while working on the "Porcelain 1911", I had 3 assignments from Uni so I barely had time to work on it, sometimes I only have 15 minutes before I got to go to sleep. It took me about 2 months, but I think the actual time I spent on it is only about 120 hours. Now I look at it, I think it could be done better, there are still many things I want to polish in this work.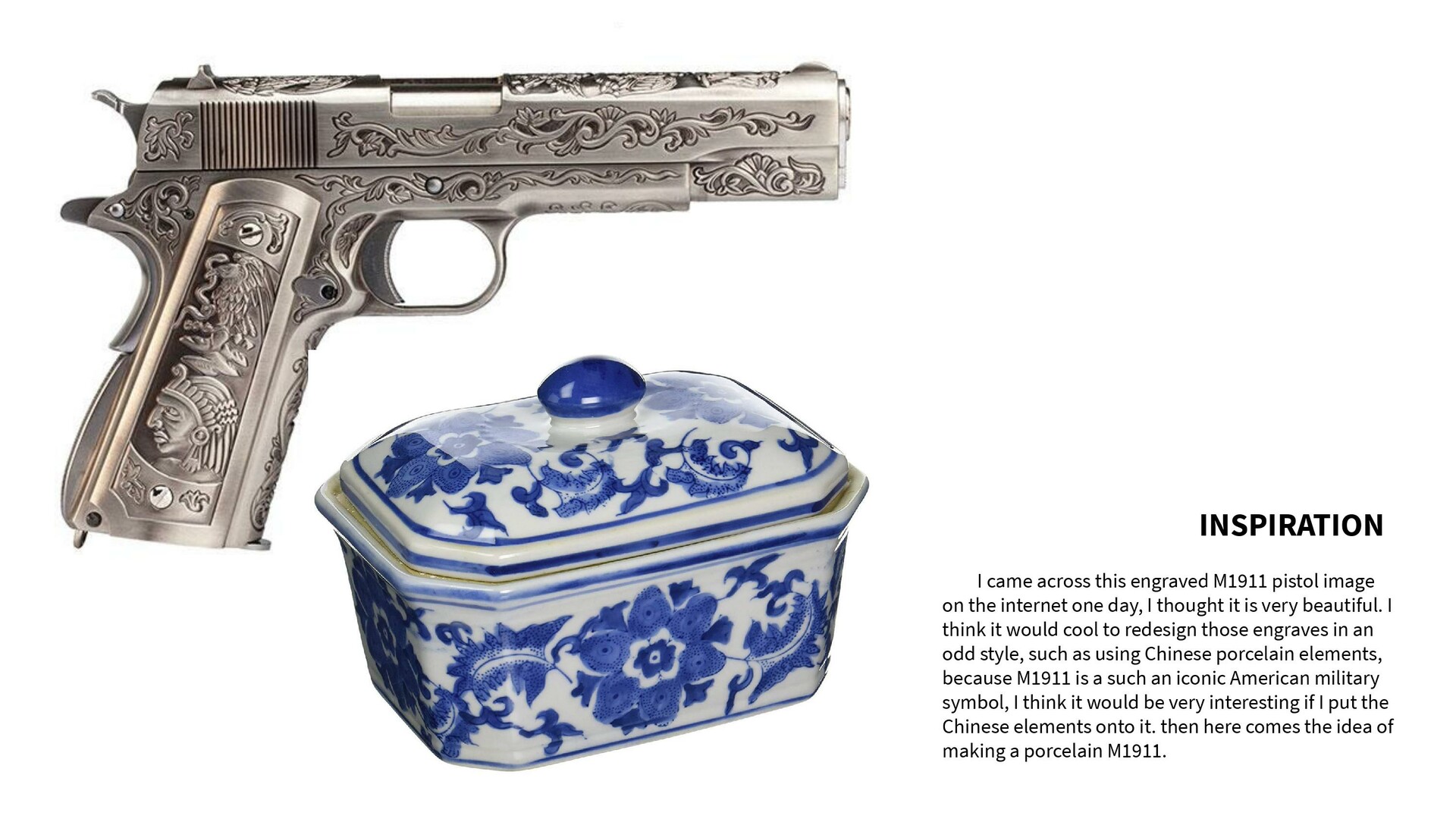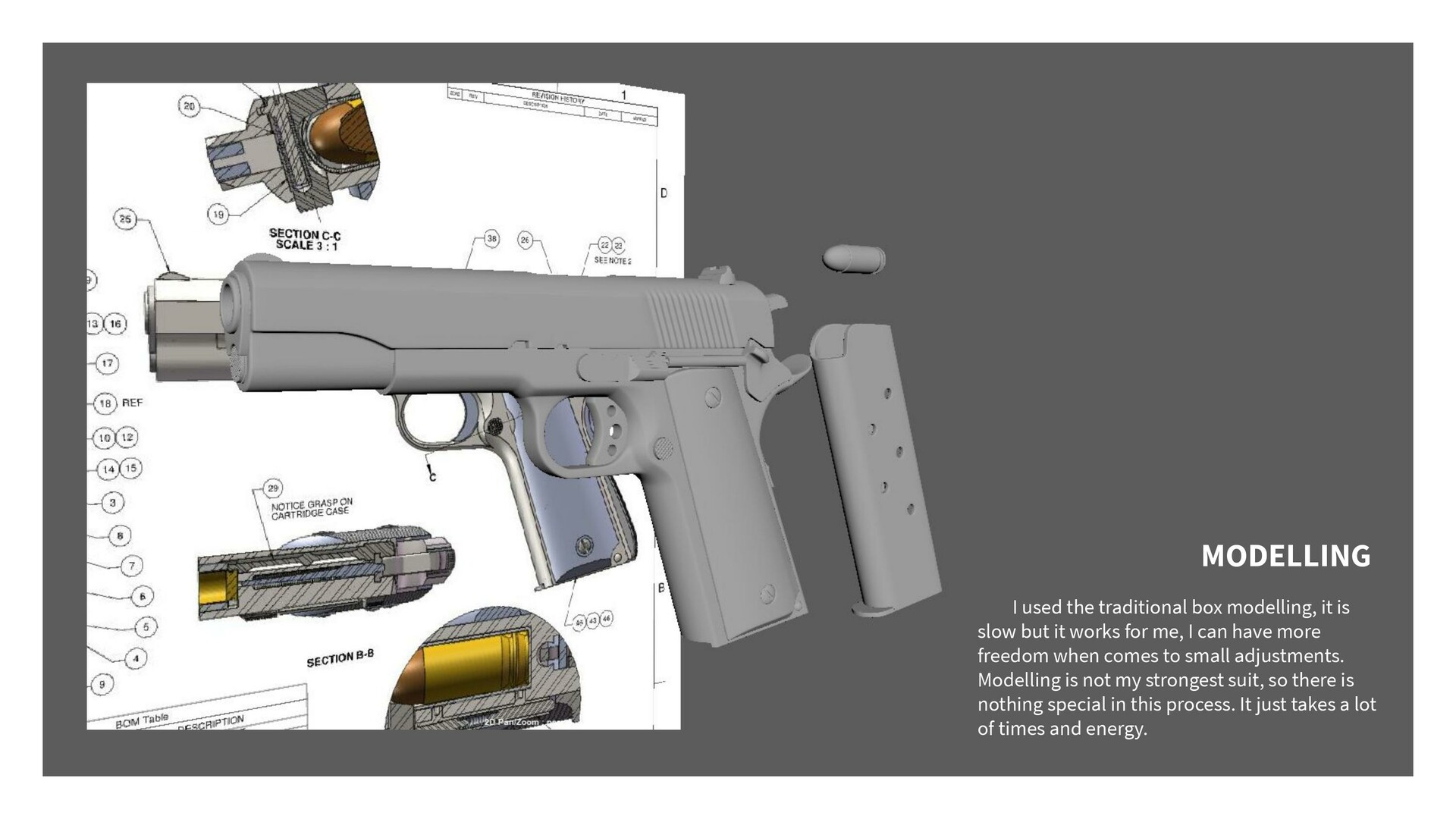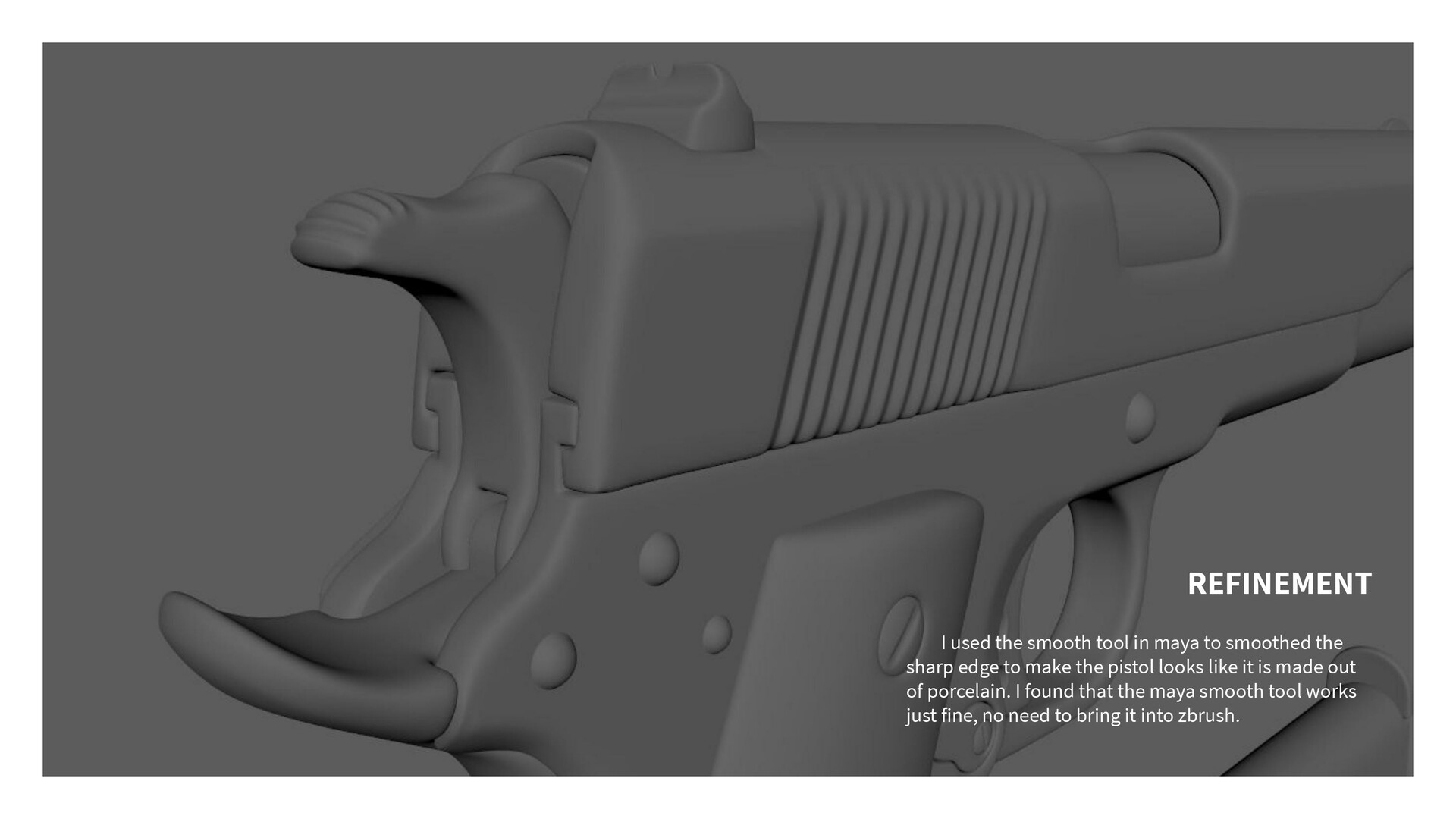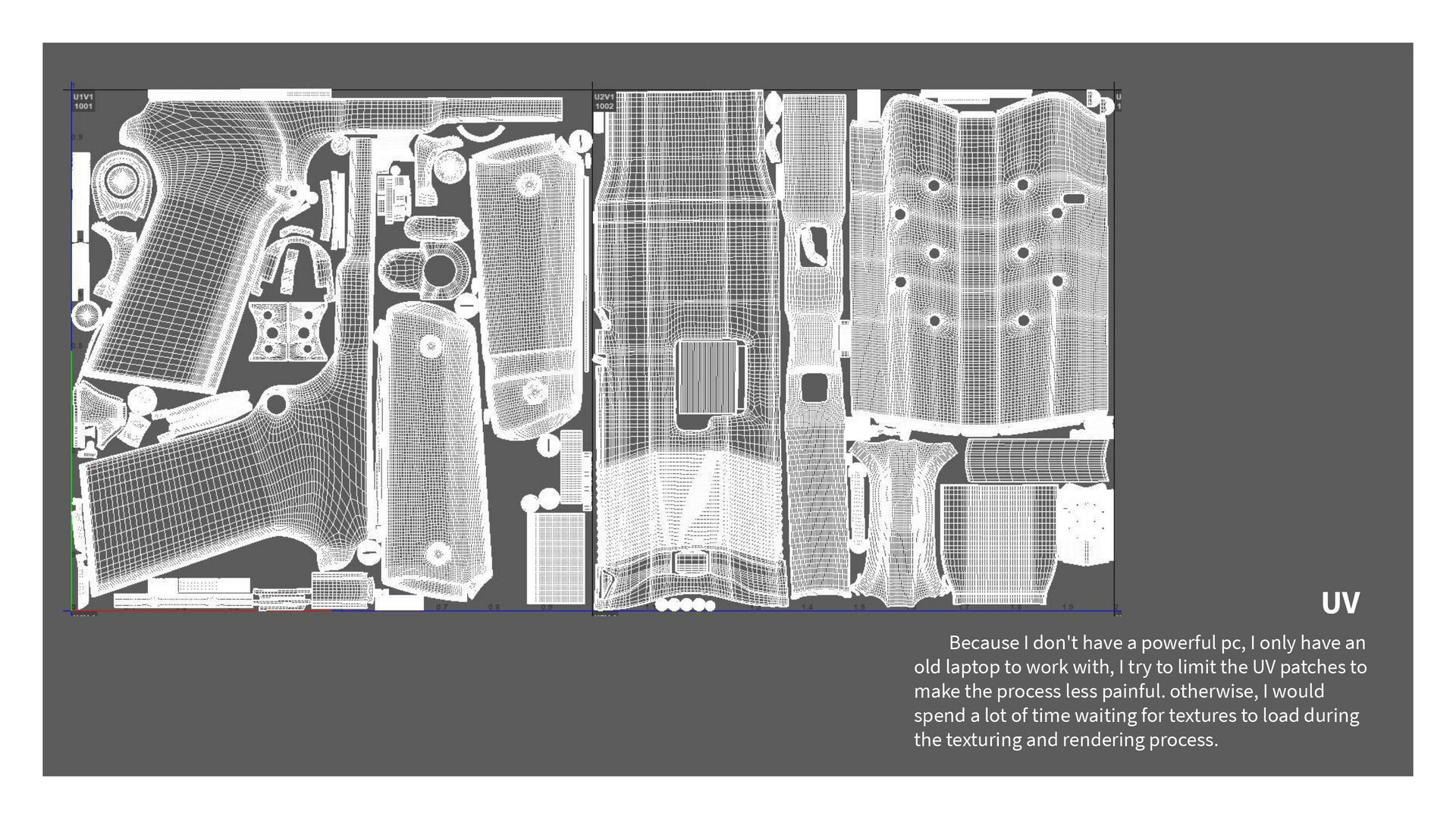 Fox Renderfarm: What software, renderers, plugins did you use in this work?
Yi Sun: My main 3d software is Maya, and I used Mari (non-commercial) for texturing, and redshift for rendering and photoshop.
Fox Renderfarm: Did you meet any difficulties when creating this work? And how did you solve it?
Yi Sun: The difficulties I faced in this project is to create the realistic hand paint graphic of the Chinese porcelain, I tried to import vector into Photoshop apply filters but the result looks very fake, I tried to download watercolour brush for photoshop, but it doesn't look good either. Then I realized it's not possible to create realistic paint mark on the computer, so I decided to create the texture physically with watercolour. I realized even though we had so many presets, filters and plugins to helps us create digital works, but they can never replace traditional mark making techniques, as a digital artist, I should always remember to respect the physical medium.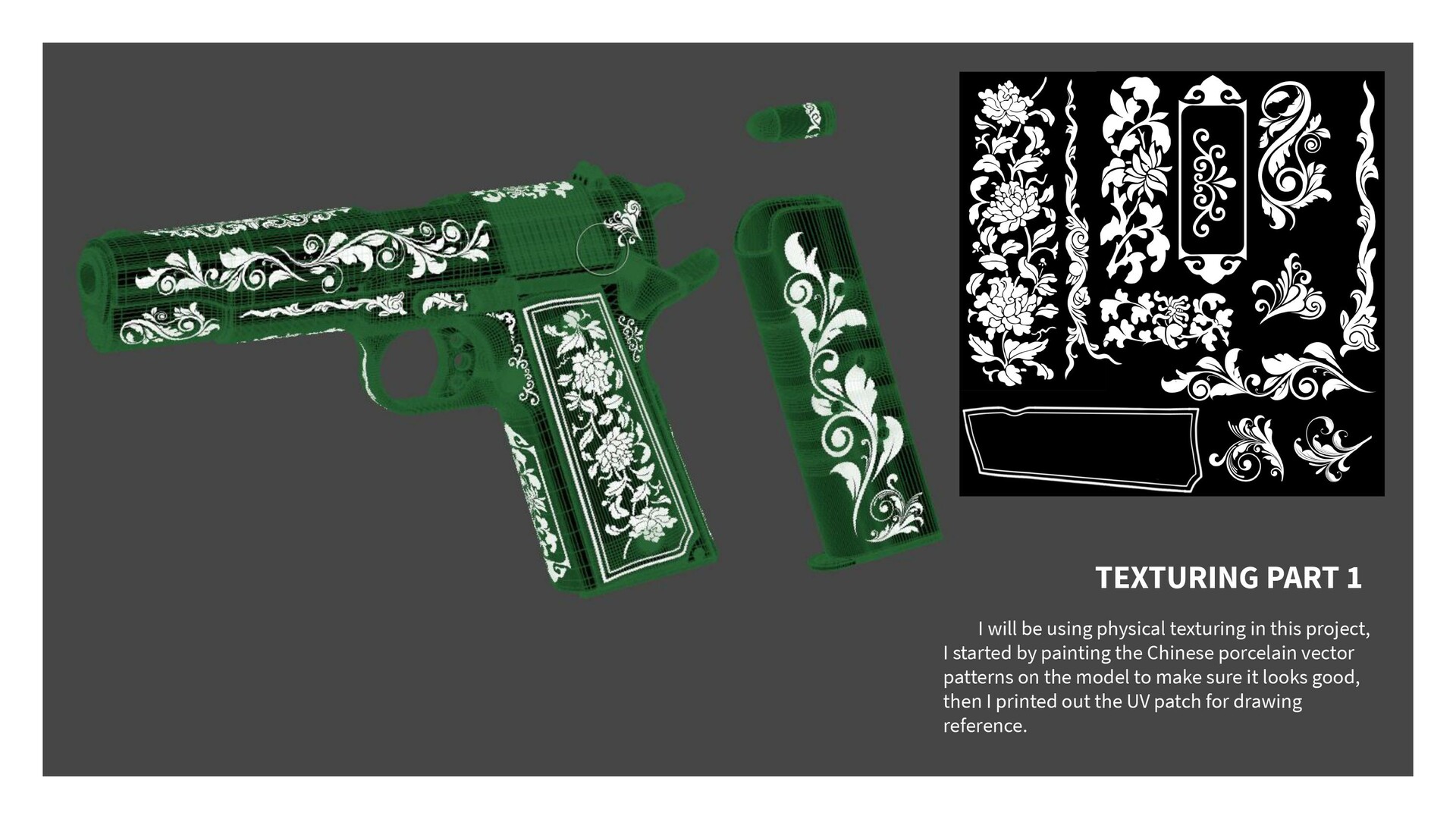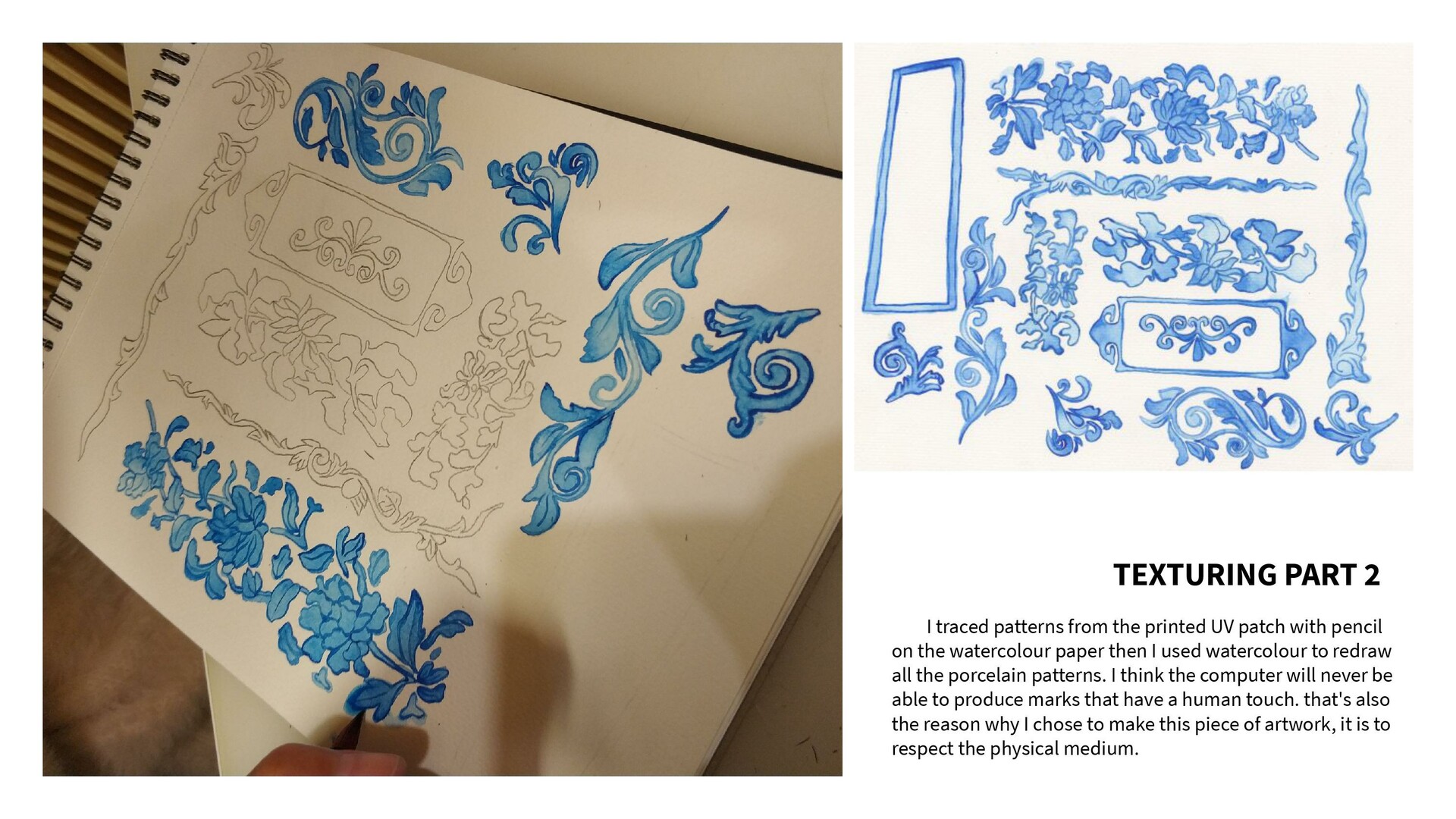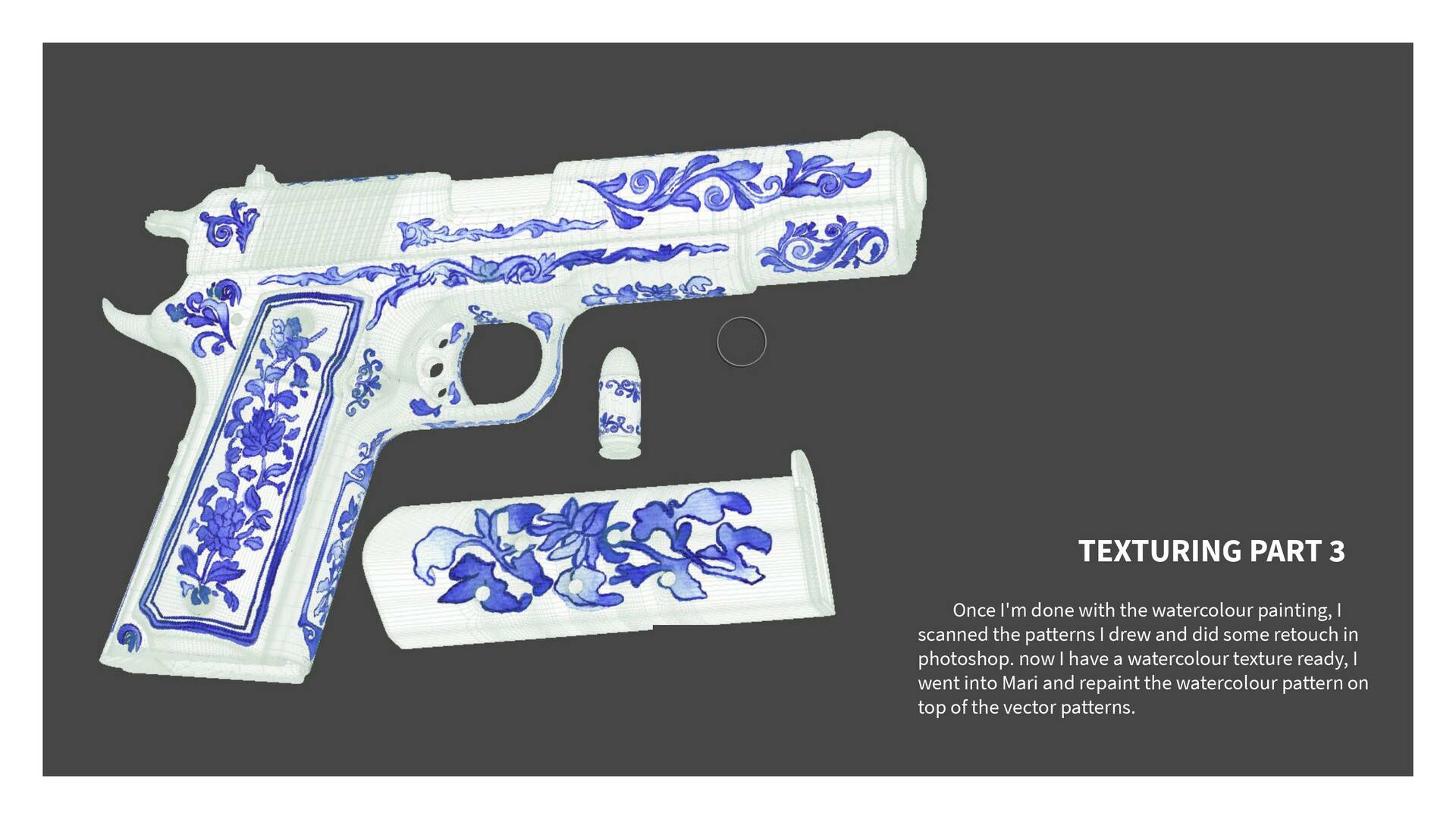 Fox Renderfarm: Anything else you would like to share with CG enthusiasts?
Yi Sun: I think CG is the best medium for self-expression, you can create almost anything and everything, that's why there are many things to learn, too many. I spent 5 years learning CG and I still feel that I know nothing about it, that's why I think we should always be humble to learn and we should try to use our cultural background as our advantage to develop our own unique style.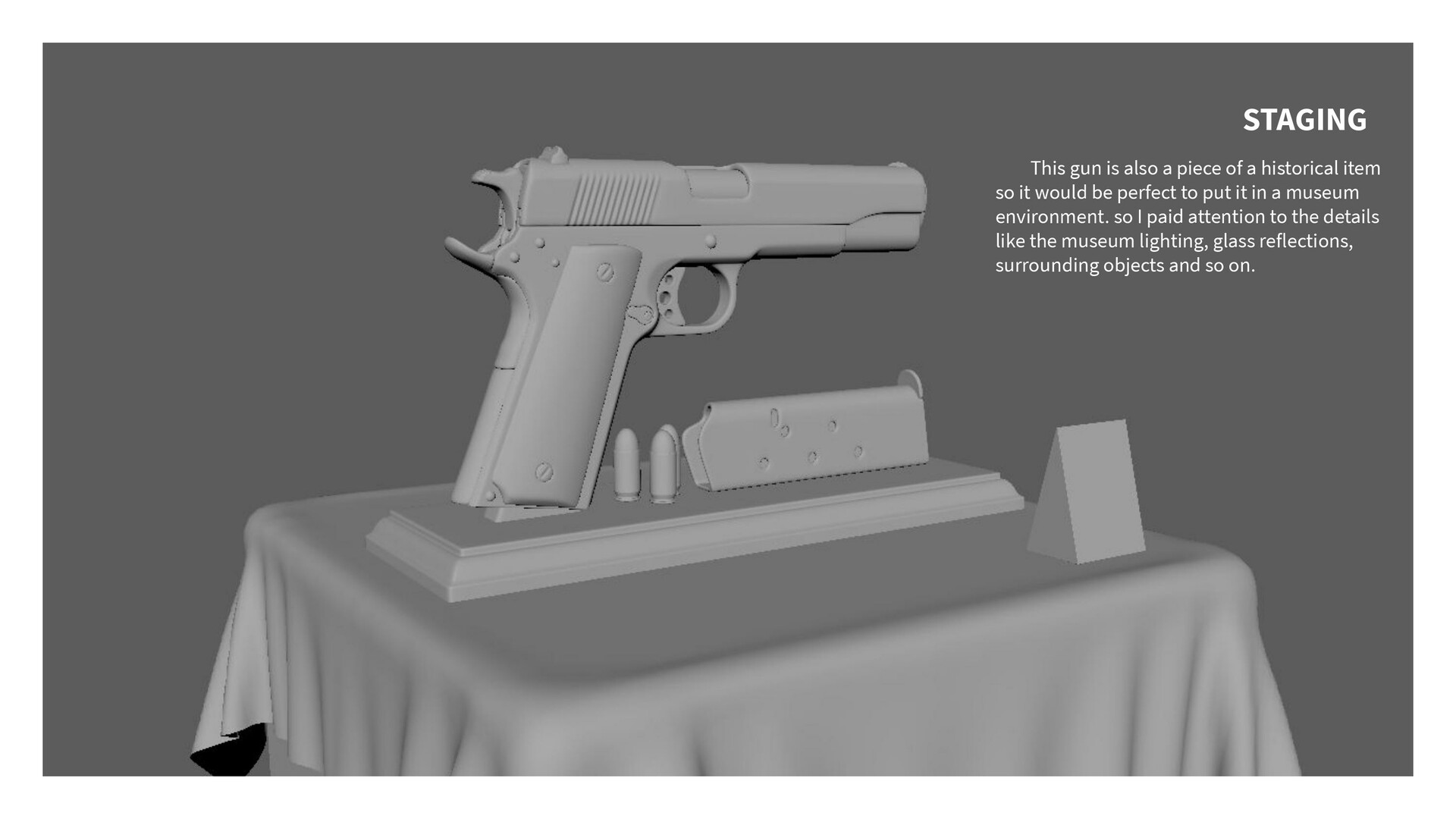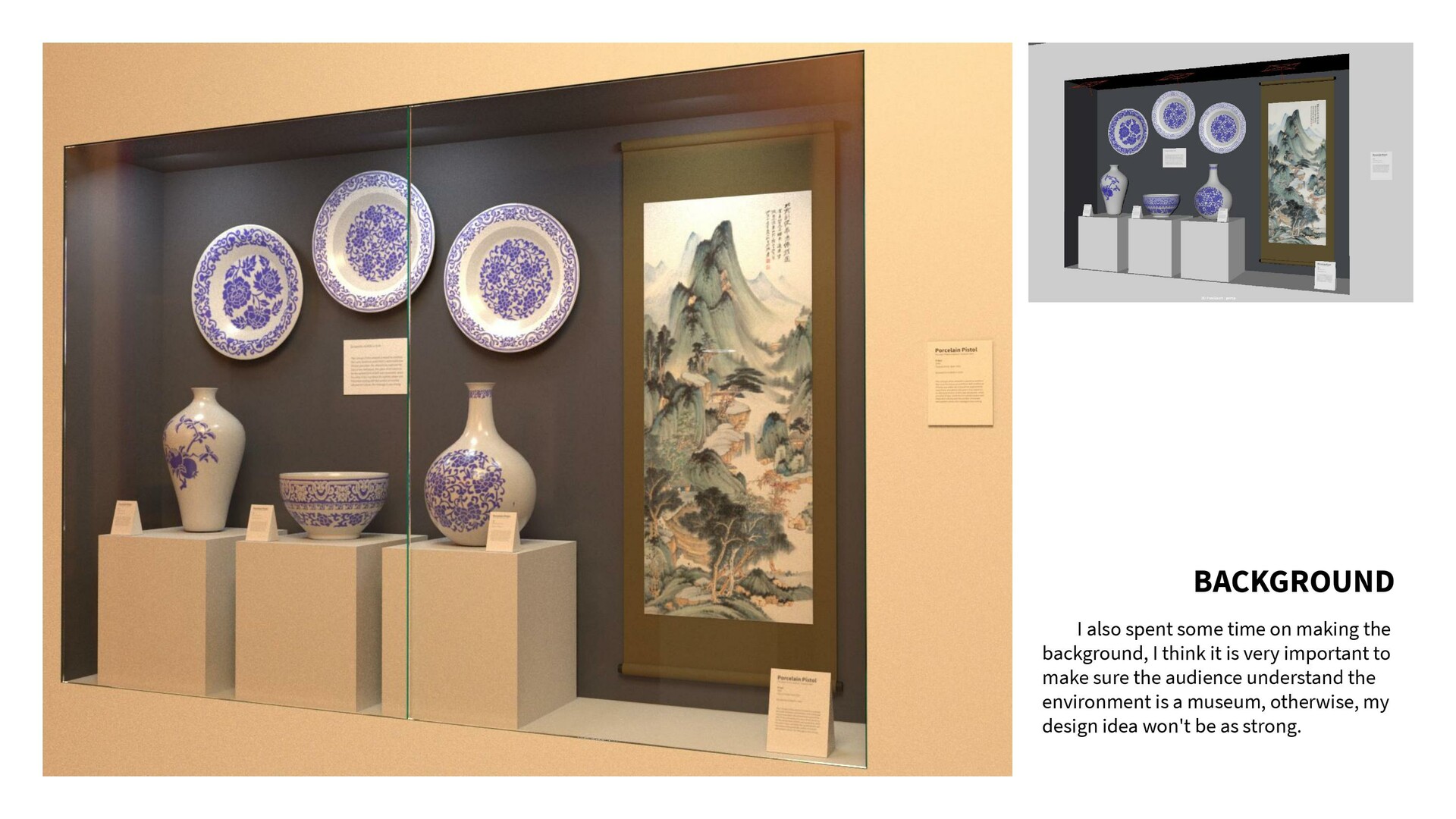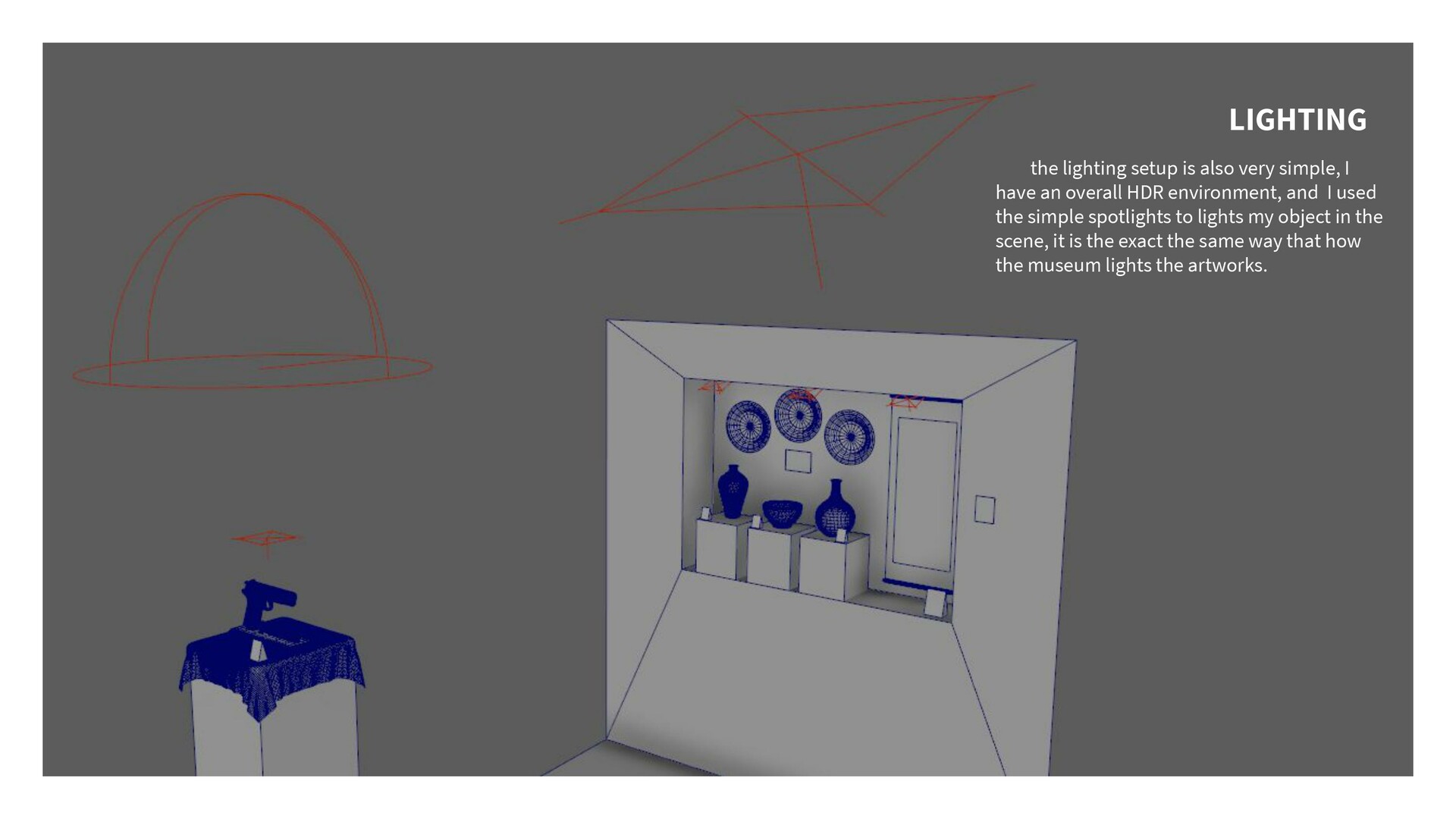 Fox Renderfarm: Yes, totally agree with you. I hope you can make more wonderful works in the future, and you will be an excellent CG artist. Thanks so much for your time.
More Yi Sun's artworks: yisun.artstation.com
Key Words
Cloud Rendering Farm
|
Annecy Festival
|
MILESTONES
|
Fox Renderfarm
|
Desktop Client
|
Blender
|
Bollywood films
|
Hum3D Contest
|
NVIDIA
|
Silkroad Digital Vision
|
Malaysian Animated Films
|
Indiajoy
|
Art Competitions
|
Architectural Visualization
|
CGarchitect Architectural 3Dawards
|
Best cloud rendering services
|
Render cloud
|
VFX
|
Upin & Ipin
|
Green Book
|
Fox Renderfarm Interview
|
Mission Mangal
|
Kre8tif!
|
Fox Renderfarm Mini Program
|
CG
|
CG Tech Summit Malaysia
|
film works
|
cloud rendering
|
Golden Horse Award
|
Shadow
|
SIGGRAPH Asia 2018
|
Morrigan Flebotte
|
VWArtclub Annual *Contest
|
animation works
|
Asswad Mouhamad
|
IMax Studio
|
Boonie Bears
|
Renderosity
|
Gary S. Kennedy
|
Evermotion Challenge 2018
|
Brian Beaudry
|
Alita: Battle Angel
|
Bobby Bala
|
Mohit Sanchaniya
|
Katapix Media
|
Flying Car Productions
|
Razer
|
The Shipment
|
FoxRenderfarm
|
CG Tech Summit
|
Alpacalypse Productions
|
halloween
|
Hum3d Survial Car Challenge
|
Federico Ciuffolini
|
Ralf Sczepan
|
Iavor Trifonov
|
Clarisse
|
CGTS Malaysia
|
Isotropix
|
C4D
|
Tomasz Bednarz
|
V-Ray
|
Cinema 4D
|
MAXON
|
siggraph caf
|
Evermotion challenge 2017
|
CGTrader Space Competition
|
film of the year
|
Le Anh Nhan
|
Planet Unknown
|
Fox Renderfarm 2017 Achievements
|
CSFF
|
Julio Soto
|
boar 2017
|
Deep
|
SIGGRAPH Asia 2017
|
Chris Sun
|
Glass Cage
|
Making Life of Bri' n Chris
|
anthem studios
|
The Rookies
|
Peter Draper
|
Makuta VFX
|
Baahubali 2
|
CG Competition
|
enchantedmob
|
CG Studios
|
Academy Awards
|
CGVray
|
weeklycgchallenge
|
SketchUp
|
siggraph 2017
|
Chris Buchal
|
SIGGRAPH Asia
|
LightWave
|
Indigo Renderer
|
Rafael Chies
|
V-Ray RT
|
CPU Rendering
|
NVIDIA Iray
|
Chaos Group
|
OctaneRender
|
Redshift
|
STAR CORE
|
CICAF
|
VR
|
Mr. Hublot
|
Ribbit
|
GPU Rendering
|
Linux
|
Monkey Island
|
LuxRender
|
HPC
|
Render Farm
|
Life of Bri
|
WORLD LAB
|
Michael Wakelam
|
3D Rendering
|
Online Render Farm
|
Alibaba
|
Baahubali
|
阿里雲
|
Malaysia
|
VAX
|
Aliyun
|
2015 Hangzhou Computing Conference
|
Oscar
|
SIGGRAPH
|
CGTrader
|
Kunming Asia Animation Exhibition
|
Evermotion
|
RenderMan
|
Categories
---
Fox Renderfarm News
---
Fox Renderfarm Projects
---
Fox Renderfarm Lectures
---
CG Challenges
---
Top News
---
Blog
---
Fox News
---
Fox Talk
---
Trending
---
Recent News List
---
Zync Renderユーザーが知っておきたい2つの重要なこと
2022-05-17
---
Fox Renderfarm Evergreen Program in 2022
2022-04-29
---
Revealing Mitosis Process with Cinema 4D
2022-04-15
---
MayaとZBrushでEpic Leviathan Roverの作成方法
2022-03-22
---
Interview with Squids Visual Arts, VFX Creator of the Vodafone x Salah Campaign
2022-03-11
---
Creating a Angry Snowman With Blender
2022-03-02
---
How to Render Realistic Snow With Blender
2022-02-28
---
SIGGRAPH Asiaは2021、東京で初のハイブリッド版が無事開催
2022-02-25
---
Interview With Andrey Oliver, Who Won First Place in the Student Category of FGT3D Snowman Challenge
2022-02-24
---
Partners