SIGGRAPH Asia 2020 Goes Virtual
The four-day live event originally scheduled to take place from 17 – 20 November in Daegu, South Korea, will now be fully virtual; more details will be revealed in due course
2 July 2020 – Ongoing worldwide travel restrictions due to the COVID-19 pandemic make it impossible to host an in-person SIGGRAPH Asia 2020 in Daegu, South Korea in November. Therefore, we have decided to move to a virtual conference for SIGGRAPH Asia 2020.
"This has not been an easy decision, but we came to a common consensus that it was necessary in this current climate. The safety and well-being of all our participants remains our top priority. We appreciate your understanding and patience as we adjust our plans and refocus our efforts to put together the very first SIGGRAPH Asia virtual event for the community," shared Jinny HyeJin Choo, SIGGRAPH Asia 2020 Conference Chair.
The theme for this year's SIGGRAPH Asia 'Driving Diversity' will take on a new meaning as we give our diverse group of worldwide technical and artistic contributors the opportunity to connect with and inspire new communities. The conference chair, Jinny Choo, and her team of program chairs are committed to delivering a strong SIGGRAPH Asia 2020 that celebrates this year's innovation, advances and achievements in computer graphics, interactive techniques and beyond. We are optimistic that the virtual format will allow our global community to come together and participate in new and innovative ways and drive forward the forefront of our field.
As the details of this virtual experience are resolved, the exact dates and format will be revealed in the coming weeks and will be announced through http://sa2020.siggraph.org.
---
Call for Submissions: SIGGRAPH Asia 2020 Computer Animation Festival
The SIGGRAPH Asia 2020 Computer Animation Festival is open for submissions! There's only a month left!
As the long-term partner of SIGGRAPH Asia, Fox Renderfarm is committed to providing more opportunities for CG artists to show their talents, so now we invite creators from around the world to submit their projects and showcase the world's most innovative and exciting computer animation.
This coming 17 - 20 November, the SIGGRAPH Asia 2020 Computer Animation Festival will convene in Daegu, South Korea, to celebrate the vibrant, diverse, and inspiring world of computer animation. From short films to scientific visualizations to AI-enhanced deepfakes, this year's festival promises its most expansive and compelling program ever.
An international jury of top computer animation experts will judge the best works entered in each category; from that pool of top picks, they'll hand out three prestigious 2020 awards: Best Student Project, Jury Special, and Best in Show. In addition, the judges will select between 30-40 (or more) "best of the best" works from across the submission pool, to be curated into the two "stars" of the festival: the always spectacular Electronic Theater and Animation Theater screenings.
Each year, both the Electronic Theater and Animation Theater never fail to dazzle and delight conference audiences eager to sit back and enjoy an entertaining and thought-provoking sample of the world's best CG animation.
If it's animated, and a computer was used at some part of its production, we want to see it! Join the festivities and honor the best in CG animation -- submit your latest projects in any of the following categories:
Computer Animated Shorts: Includes character animation, narrative works, experimental works, opening sequences, game cinematics, selections and/or montages of animated television series, new-media format.

Animated Feature Films: Selections and/or montages of computer animation created for animated feature films.

Music Videos: Commissioned and/or independent works that use any combination of computer animation, digital effects, and live-action to illustrate, enhance, and/or complement a musical creation.

TV and Web Commercials: Advertisements created entirely or partially with computer animation and/or digital effects. This category also includes promotional spots, broadcast bumpers and graphics, and public service announcements.

Visualizations and Simulations: Computer animations created to explain, analyze, or visualize information for applications including scientific research, architecture, engineering, systems simulations, education, and documentary projects.

Visual Effects for Films and TV Programs: Selections and/or montages of visual effects created for live-action films and/or for television programs.

Real-Time Animation: Game, web, and mobile animations that are rendered in the same amount of time that it takes to play them back. Real-time technology demos are also encouraged! Real-time technology demos should be submitted to Real-Time Live!

Others: Computer Animations that do not fit in any of the above categories.
Make sure you remember that all submissions must be received by 31 July, 2020, 23:59 UTC/GMT.
Please share the news with classmates, team members, and colleagues - SACAF 2020 wants to see their work too!
Click here for more information, including how to submit, submission rules and requirements, and an FAQ.
Aiming to promote the CG industry, Fox Renderfarm provides fast and secure render farm service for CG Artists all over the world to empower them to focus more on creation.
Stay safe, keep creating, Fox Renderfarm hopes to see you at SIGGRAPH Asia 2020 Computer Animation Festival this coming November!
---
E-Meet Fox Renderfarm @ Annecy 2020 Online
Annecy 2020 Online, is ON! Fox Renderfarm is so excited to participate in the festival and looking forward to e-meeting you from June 15th to 30th.
We would like to invite you to our virtual stand V.043 and talk live with us via the live chat. Please schedule a meeting with us!
Global Agent Contact: Gordon Shaw | Email: gordon@fox**renderfarm**.com
BD Manager Contact: William Zhao | Email: williamzhao@fox**renderfarm**.com
Business Contact: Rex Peng | Email: rexpeng@fox**renderfarm**.com
Business Contact: Leo Zhu | Email: leo@fox**renderfarm**.com
Website: http://www.annecy.org/
Fox Renderfarm stand: https://www.annecy.org/network/my-network/attendees/company:44576
This year is the 60th anniversary of The Annecy International Animation Film Festival, one of the four international animated film festivals in the world. And it's also the first online version for the Annecy Festival and its Market, the Mifa.
This gathering of professionals and enthusiasts of animation cinema makes Annecy the world meeting point for moving images. For the 2020 edition, the Annecy International Animated Film Festival offers unprecedented access to its content. Whether you are passionate about animation, amateurs, professionals or the general public, from 15th to 30th June, take advantage of the Annecy 2020 Online Festival offer to enjoy animation's best. All the content is united on a dedicated platform so you can watch it all from your own home and at whatever time you wish!
This is an exceptional opportunity to participate in the Festival and enjoy the best of animation at home. Fox Renderfarm hope you could enjoy the festival and e-meet us @ virtual stand V.043.
---
Fox Renderfarm Highlights in 2019
At the beginning of 2020, let's take an opportunity to look back at our journey in 2019.
First, it wouldn't be possible without the continuous support we get from all of you, for which we're deeply grateful and want to thank you!
Here are some of 2019's highlights.
=Fox Data=
Serving 3,000,000 end-users
Rendered 90+ films
Handled 5,000,000 computing tasks
Rendered 200,000,000 frames
=Fox Events=
March 15th, Shenzhen, Fox Renderfarm's CG Salon, 'To know the past, the present and the future of Japanese CG industry in 60 minutes'
Fox Renderfarm's CG Salon is set to build a communication platform for the CG industry. The speaker, including Mr. Luo Jun (CEO and founder of Pixeland Digital Production) and Mr. Tetsuya Ogawa (Corporate Planning Director of CGCG STUDIO Inc.), introduced the development of the CG industry in Japan and Asia.
April 13th, Shenzhen, SIGGRAPH 2018 Computer Animation Festival Electronic Theater (Shenzhen Tour)
The event was held by Fox Renderfarm and co-organized with ACM SIGGRAPH Shenzhen Chapter and Rong De Culture. As the leading cloud rendering platform, Fox Renderfarm always works closely with SIGGRAPH and promotes the development of CG and interactive technology.
April 29th, Hangzhou, Fox Renderfarm @ The 15th China International Animation Festival
Ben Cheung, Deputy General Manager of Fox Renderfarm, was invited to participate in the 15th China International Animation Festival – 2019 China Young Director Animation Pitch Contest & the Launch of Young Director Support Program, organized by Xihu District People's Government, Zhejiang Animation Industry Association and Wuhu Animator Space.
May 19th, Shenzhen, Fox Renderfarm's CG Salon, 'The beauty of CG Technology'
Fox Renderfarm's CG Salon, 'The beauty of CG Technology' was successfully held in Shenzhen. The event is co-organized with ACM SIGGRAPH Shenzhen Chapter and the International Chinese Association of Computer-Human Interaction(ICACHI). Dr. Jos Stam, Dr. LiWei (Chair of ICACHI), and Mr. Jelo Wang (CEO of FACEGOOD) were invited to share their CG insights and experiences with the audience.
July 28th - August 1st, Los Angeles, Fox Renderfarm @ SIGGRAPH 2019
SIGGRAPH 2019 was successfully held in Los Angeles, which appealed to researchers, artists, and professionals who live and breathe computer graphics and interactive techniques. Fox Renderfarm was honored to be one of the exhibitors and sponsors and showcased our fast and secure cloud rendering solutions and connected industry players from all around the world.
September 3rd - 6th, Malaysia, Fox Renderfarm @ Kre8tif! 2019
Fox Renderfarm participated in Kre8tif! 2019, an annual digital creative content industry event in Malaysia, aiming to spark innovation and exploration of major trends across the creative sector. We received a large number of CG enthusiasts and had good communications with them regarding our powerful cloud rendering service.
October 15th, Beijing, CG Tech Summit, 'Small Steps Get Us to Far Away Places Along the CG Journey'
The CG Tech Summit was successfully held in Beijing, aiming to promote the CG industry communication and creating opportunities for cooperation. The speakers including Mr. Justin Jiang Hui (Senior Producer), Mr. Harry Lam (PIXOMONDO VFX Supervisor), Mr. Huang Shuo (CEO of Dagong Technology), Mr. Jacky Ke Jiang (Independent Animation Director), and Mr. Peng Cheng (CEO of Ecoplants).
November 20th - 21st, India, Fox Renderfarm @ VFX Summit 2019
VFX Summit 2019, the country's largest VFX event hosted by Indiajoy, successfully held in Hyderabad, India. As one of the sponsors and exhibitors, Fox Renderfarm treasured very much the chance of exploring business opportunities and discussing industry insights in VFX Summit 2019.
December 1st, Shenzhen, CG Tech Summit
Several Senior TDs were invited to the CG Tech Summit held by Fox Renderfarm. They shared their experiences and insights in the tools development and pipeline management with CG enthusiasts.
=Fox Projects=
As for the film rendering, Ejen Ali: The Movie, BoBoiBoy Movie 2 and Upin & Ipin: Keris Siamang Tunggal, together are Malaysia's Top 3 local animated films, they all have chosen Fox Renderfarm, the TPN-accredited cloud render farm, as their exclusive cloud rendering partner.
Nezha, the Chinese animation film ranked as the NO. 1 at the China animation film box office, together with Wolf Warriors 2 and The Wandering Earth, ranking top 3 box office smashes in China, were all rendered with Fox Renderfarm.
=Fox Content Protection=
In September, Fox Renderfarm has successfully completed MPAA's Content Security Best Practices and officially become a TPN Trusted Partner.
Thank you for your support and love in 2019 and we'll do our best to make you proud in 2020! Professional and secure cloud rendering services will be provided for all the customers continually.
Wishing you an amazing 2020 with countless inspiration and happiness!
---
Fox Renderfarm Has Your Back Against COVID-19
Dear friends,
How are things going?
As we all know, currently, planet Earth is shutting down, everywhere empty stadiums echo to absent crowds. Governments around the world are taking extraordinary measures to curb the novel coronavirus and alleviate its economic consequences. As of March 18th SARS-CoV-2, the virus behind COVID-19, had registered 134,000 infections outside China in 155 countries and regions. Politicians including Winston Peters, Deputy Prime Minister of New Zealand and Minister of Foreign Affairs and Nicholas Burns, former United States ambassador, have stressed that its impact would be as serious as World War II. It seems that the world is at a turning point that really needs all the world citizens to hold our hands and fight together.
(Image via Google)
In the darkest moment, Fox Renderfarm cares deeply about every staff and our friends worldwide. We've sent numerous masks to customers domestically and mailed packages of masks to European and Asian countries including Spain, India, Malaysia, etc, under the condition that we keep enough masks for our own staff.
Most of us are successfully getting back to the office with our masks on every working day after 1-month working from home. No matter during the quarantine session or in office now, our unaltered purpose is to keep the services available and accessible for you as easy as it was before the outbreak. So the machinery has been working non-stop, and our customer service, technical and business support team have been working dedicatedly since January 28th.
Besides wearing masks, everyone's temperature is tested twice a day and we are sprayed with disinfectant every time we enter the office area. The entire office building and any facility around are sterilized strictly and timely. Moreover, discussions and meetings are brought to video conferencing to keep a safe social distance.
We guarantee that online communication and remote working do no harm to your data security at all. As a TPN-accredited vendor, Fox Renderfarm is in compliance with the TPN standards and our NDA requirements. All your data, assets and information are accessed and transferred accordingly as usual, and it's definitely leakage-worry-free.
Shenzhen Rayvision Technology Co., Ltd. (Fox Renderfarm's company)
If you are having a tight deadline and crazy workloads, but working from home and your PC constantly crashing down cause you a headache in the rendering process, massive render nodes at Fox Renderfarm are at your fingertips. Plus, our 24/7 customer service and professional TD support are seeking better and better solutions for you. Fox Renderfarm spares no effort to help you minimize rendering disruption to your work, and we would love to overcome difficulties with our beloved partners and friends together.
Creativity, humanity and love are what make us solid and strong that COVID-19 is never able to conquer. Please stay home and stay safe! By holding our hands together, victory will come very soon!
Best regards,
Fox Renderfarm
Your Powerful Cloud Render Farm
---
新しいロゴのお知らせ:Fox Renderfarmはロゴマークをリニューアルしました
Fox Renderfarmは更なる成長・進化を遂げるために今回ロゴマークをリニューアルしました。これからも変わらぬご支援をお願い致します。
お客様の厚いご愛顧によりFox Renderfarmは2007年のサービスインから長年にわたって成長と発展を続けさせて頂いております。今回、更なるサービス向上を期して2020年1月10日に弊社ロゴのリニューアルをさせて頂きました。新しいロゴにはご信頼頂いておりますFox Renderfarmブランドの向上と皆様の明るい未来の意味が含まれています。
新しいロゴは、グラフィック部分とテキスト部分によって構成されています。 グラフィック部分はFox(キツネ)の尾を象徴的な意味合いで使用しており、「O=サークル」は私たちの和のアイデンティティと親しみやすさを表しています。テキストは現代的でスピーディーなイメージを持ったフォントとし、サービスの安定性と信頼性、クラウドレンダリングサービスの高速性を表しています。
オレンジは、Fox Renderfarmのブランドカラーです。 オレンジは暖かさと活力を表しており、お客様への感謝の気持ちも含まれています。
本日から、徐々に新しいロゴに切り替えて行く計画です。 同時に、ブログ等での新ロゴの使用も可能です。 新しいロゴとガイドはこちら(Fox Renderfarm Media Kit)からダウンロードお願い致します。
最後に、いつもごご利用頂きまして本当にありがとうございます。Fox**Renderfarm**は昨年米国TPN(Trusted Partner Network)の認定ベンダー資格を受けセキュリティ面でも万全を期しております。今後とも変わらぬご愛顧をよろしくお願いいたします。
---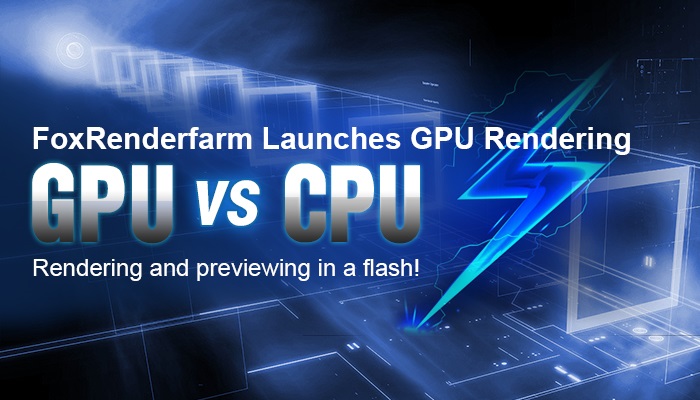 Fox Renderfarm Launches GPU Rendering
Rendering and previewing in a flash!
The craze for Marvel's superhero movie Deadpool swept over the world; As the first full CGI realistic human feature film in Asia, Legend of Ravaging Dynasties dominated the headlines once the trailer came out. These two movies were rendered with GPU rendering engines.
Obviously, GPU computing card and GPU rendering engines are gradually used in film production. It is a good start!
Now, as the leading render farm in the industry, Fox Renderfarm launches GPU rendering. Let's start a free trial with Fox Renderfarm's GPU rendering.
Let's get it started!
What're the differences between GPU and CPU?
A simple way to understand the difference between a CPU and GPU is to compare how they process tasks. A CPU consists of a few cores optimized for sequential serial processing, while a GPU has a massively parallel architecture consisting of thousands of smaller, more efficient cores designed for handling multiple tasks simultaneously.
Adam Savage and Jamie Hyneman made a painting demonstration to show the difference between CPU and GPU:
Mythbusters Demo GPU versus CPU
What's the advantage of GPU Rendering?
In the field of graphics rendering, not only films and animations but also CG art, GPU with its computing ability and architecture specially designed for graphics acceleration provides the users with a more efficient rendering solution, namely the GPU rendering solution. GPU rendering has a great advantage of fast speed and low cost. Moreover, GPU rendering becomes more and more available now, lots of works with high quality rendered with GPU has come out. GPU rendering tends to be popular with users at home and abroad.
Thinking of the CPU as the manager of a factory, thoughtfully making tough decisions. GPU, on the other hand, is more like an entire group of workers at the factory. While they can't do the same type of computing, they can handle many, many more tasks at once without becoming overwhelmed. Many rendering tasks are the kind of repetitive, brute-force functions GPUs are good at. Plus, you can stack several GPUs into one computer. This all means GPU systems can often render much, much faster!
There is also a huge advantage that comes along in CG production. GPU rendering is so fast it can often provide real-time feedback while working. No more going to get a cup of coffee while your preview renders chugs away. You can see material and lighting changes happen before your eyes.
GPU Renderer
Redshift is the world's first fully GPU-accelerated, biased renderer and it is also the most popular GPU renderer. Redshift uses approximation and interpolation techniques to achieve noise-free results with relatively few samples, making it much faster than unbiased rendering. From rendering effects, Redshift can reach the highest level of GPU rendering, and render high-quality movie-level images.

Blender Cycles is Blender's ray-trace based and unbiased rendering engine that offers stunning ultra-realistic rendering. Cycles can be used as part of Blender and as stand-alone, making it a perfect solution for massive rendering on clusters or at cloud providers.

NVIDIA Iray is a highly interactive and intuitive, physically based rendering solution. NVIDIA Iray rendering simulates real-world lighting and practical material definitions so that anyone can interactively design and create the most complex of scenes. Iray provides multiple rendering modes addressing a spectrum of use cases requiring real-time and interactive feedback to physically based, photorealistic visualizations.

OctaneRender is the world's first and fastest GPU-accelerated, unbiased, physically correct renderer. It means that Octane uses the graphics card in your computer to render photo-realistic images super fast. With Octane's parallel compute capabilities, you can create stunning works in a fraction of the time.

V-Ray RT (Real-Time) is Chaos Group's interactive rendering engine that can utilize both CPU and GPU hardware acceleration to see updates to rendered images in real time as objects, lights, and materials are edited within the scene.

Indigo Renderer is an unbiased, physically based and photorealistic renderer which simulates the physics of light to achieve near-perfect image realism. With an advanced physical camera model, a super-realistic materials system and the ability to simulate complex lighting situations through Metropolis Light Transport, Indigo Renderer is capable of producing the highest levels of realism demanded by architectural and product visualization.

LuxRender is a physically based and unbiased rendering engine. Based on state of the art algorithms, LuxRender simulates the flow of light according to physical equations, thus producing realistic images of photographic quality.
GPU Computing Card Parameter Table
Now Fox Renderfarm is applicable to Redshift for Maya and Blender Cycles. There are more than 100 pieces of NVIDIA Tesla M40 cards in Fox Renderfarm cluster, each server has 128G system memory with two M40 computing cards. Welcome to Fox Renderfarm to experience the super fast GPU cloud rendering !
---
New Logo Announcement: Fox Renderfarm Unveils a New Look
Hello, dear friends! We are happy and proud to announce the launch of the new Fox Renderfarm logo as part of the ongoing evolution of our brand.
Fox Renderfarm has grown and evolved over the years with the endeavor of our devoted teams and the love and support from every one of you. At the beginning of 2020, we have altered our logo that reflects who we are and symbolize our brand culture and the bright future ahead.
Basically, the new logo consists of the graphic and text parts. The graphic - a figurative fox tail combined with the letter "O" extracted from "Fox" - shows our identity and friendliness. While the text is in solid font to deliver the reliability, and the moderate tilt represents the high speed and credibility of our cloud rendering services.
Orange is Fox Renderfarm's primary color. Besides the warmth and energy that orange stands for, it also expresses our relentless enthusiasm and love for our customers, partners and friends.
Starting today, you will see the new look everywhere. Meanwhile, our business partners are welcomed to use the new logo. The new logo and usage guidelines can be downloaded here.
Finally, Fox Renderfarm is so thankful for your trust and love, our friends. And we look forward to a better future together with you!
---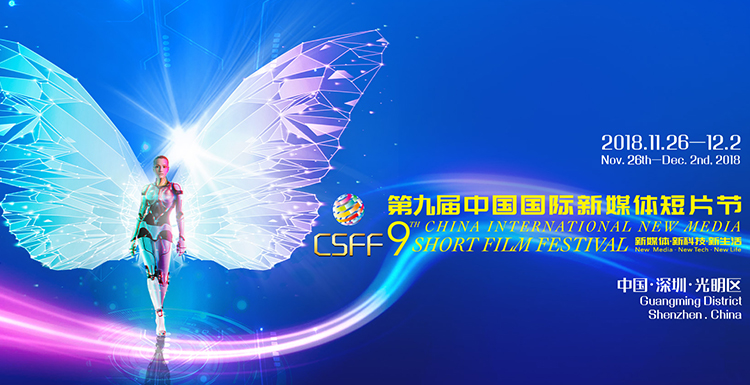 CSFF 9th | Fox Renderfarm & Future Goddess Are Waiting For You!
Find Resources? Find Projects? Find Cooperation? Looking for creativity, finding Bo Le, and seeking a swift horse... A variety of needs in one step!
Since 2010, China International New Media Short Film Festival has been held for eight consecutive years, providing a broad platform for creative exchange and resource exchange. The ninth short film festival will also arrive as scheduled from November 26th to December 2nd. This short film festival takes "New Media, New Technology, New Life" as the theme, and the "Future Goddess" with full of science and technology leads us to experience the progress of science and technology!
As in previous years, this year's short film festival market is still receiving much attention. In order to promote the cooperation of exhibitors' projects more effectively, the ninth short film festival trading market will be held in the form of "face-to-face meeting". More than 50 exhibitors from 12 countries and regions will gather together with more than 100 companies, including China Film Group, Rayvision Technology, Huaqiang Group and other companies and Turkish, Kyrgyzstan, Iran, Spain, New Zealand short film institutions, to build a communication platform for enterprises to create a good atmosphere of communication.
As the world's leading visual cloud computing service platform, Fox Renderfarm has participated in several short film festivals. In the 8th Short Film Festival, Fox Renderfarm not only provided support for the original works of Jin Peng's short film directors and creative short films of college students across the country, but also reached in-depth cooperation with the CSFF 8th.
After a year of unremitting efforts, Fox Renderfarm has also improved a lot in technology and services. In 2018, Fox Renderfarm splits the rendering client into two, the rendering of the film and the render farm are carried out independently, with significant synergies. The number of artists currently using Fox Renderfarm has exceeded 1 million, and Fox Renderfarm has a computing power of 500,000 cores per hour, ranking the top five in the world. In addition, Fox Renderfarm also launched the radium speed file transfer acceleration service to provide efficient cloud rendering for the industry while speeding up the transfer speed and greatly improving the efficiency of the industry!
In CSFF 9th, Fox Renderfarm will also attend the Opening and Closing Ceremonies and the Face-to-face Meeting of the trading market (Booth No. B09). We look forward to exchanges and learning with domestic and foreign companies and exhibitors, and continue to develop for the industry. Provide assistance.
---
Silkroad Digital Vision Discusses 3D Rendering Pipelines
Silkroad Digital Vision, the 3D rendering experts, talks to Renderbus about its pipeline, challenges and thoughts on the future of real-time rendering.
RenderBus (also known as Fox Renderfarm) is well known throughout Asia for its cloud rendering services — currently used by around 85% of film production companies in China. In fact, the top three Chinese films to date have all used RenderBus/Fox Renderfarm rendering solutions.
An official partner of Chaos Group in China, RenderBus/Fox Renderfarm operates an officially authorized V-Ray render farm. The company is committed to providing reliable and powerful cloud-computing services for the cultural and creative industries, to improve production efficiency and quality across the whole industry.
Users of RenderBus/Fox Renderfarm's services include Academy Award winners, high-profile animation and film production companies, VFX studios, architectural visualization studios, games companies, advertising agencies, plus many more. Silkroad Digital Vision is just one of RenderBus/Fox Renderfarm's strategic partners — and also one of the companies that currently boasts the most V-Ray users in China.
Headquartered in Shenzhen, Silkroad Digital Vision has branches around the world. The company has been focused on CG rendering since 2000, including renders for architecture, design, exhibition halls, advertising, animation, games, film and television, cultural and sports entertainment, and so much more. They specialize in providing comprehensive services for customers covering still frames, CG animations and VFX for exhibitions and performances. The business is divided into three major sections: Digital Marketing, Exhibition Display and Design Visualization. Silkroad Digital Vision is always expanding the business into new fields to create visual experiences for customers that go beyond the imagination.
In this interview by Renderbus/Fox Renderfarm, Silkroad Digital Vision's VFX Supervisor, Chen Liankai, reveals why V-Ray is an important part of the company's pipeline and why he's excited about the future of real-time rendering.
About Chen Liankai:
Chen Liankai is a perfectionist. He's been working in the VFX industry for five years and has, in that time, created animations and architectural visualizations for the Wongtee Plaza building, Zhongzhou Tower, Hanking Center, Bao An Urban Planning Exhibition Center, and many, many more. He currently puts his strong leadership skills to practice at Silkroad Digital Vision, where he leads the production department.
Can you tell us about your CG pipeline?
Chen Liankai: We are mainly using 3ds Max. Our basic pipeline is Modeling > Storyboard > Previz > Production > Rendering.
Is there a project that you're most proud of?
CL: Hanking Center, Shenzhen Bay T7 Tower, Wongtee Plaza and CR City have been relatively great projects for us.
What are the biggest challenges you face?
CL: The biggest challenge is when we're matching and compositing 3D visual effects with uniquely-shaped screens for VFX exhibitions and performances. In practice, we'll create a digital version of an exhibition hall and unfold the screens' UVs to simulate and test the content. This helps us to ensure the VFX and animation performance is dynamic and spatial, and that it provides an immersive visual experience.
Which features in V-Ray do you find the most useful?
CL: V-Ray has a variety of technical setups to help us achieve our desired looks. Plus, it has realistic physically based lighting as well as a rich assets library. It also works well with other software such as Multiscatter, Ployfx, Phoenix and others, which just makes it very convenient and efficient.
Have there been any big changes you've noticed through using different versions of V-Ray?
CL: We noticed that the GPU rendering feature has made tremendous progress in newer versions and we are looking forward to the continued future development.
You also teach classes through Silkroad Digital Vision. Which courses are the most popular?
CL: Any training in technical skills, as well as tutorials about the likes of composition rules, are very popular. It's all closely related to our practical work and helps us to clarify the direction of the post-production workflow and improve our efficiency.
What are your thoughts on real-time rendering?
CL: We will gradually migrate to GPU real-time rendering. It's much faster. We'll, therefore, have more time to focus on production and design. It will actually be used in some shots in the CR City project.
What are your plans for future CG production workflow?
CL: I have great expectations for V-Ray Next for 3ds Max. Since Chaos Group and Render Legion are now combined forces, I'm expecting many new features and new functions to come.
What do you think about RenderBus/Fox Renderfarm?
CL: RenderBus/Fox Renderfarm is comprehensive and the 24/7 service team provides timely feedback, helping us to deliver work on time. I'm looking forward to continued cooperation with RenderBus/Fox Renderfarm.
---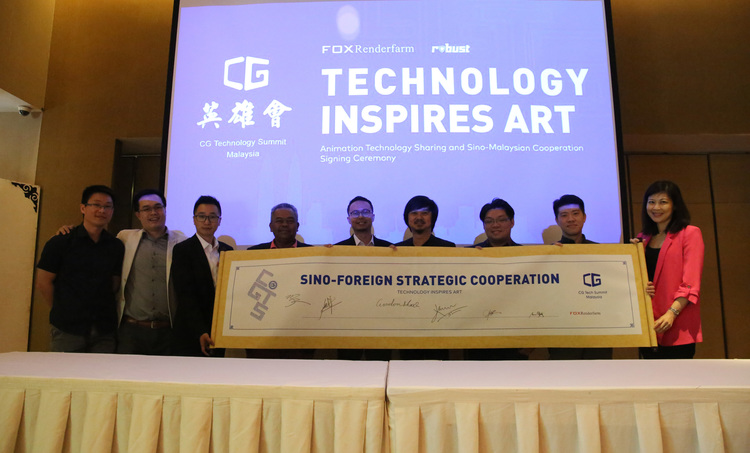 Fox Renderfarm "Technology Inspires Art" CG Technology Summit (Malaysia) 2018
Abstract: Powerful cooperation for better complementarity and CG industry development.
With the present rapid development of the CG production industry and the intensification of globalized labor division and cooperation, international cooperation has been encouraged gradually. In 2016, Malaysia's creative industries (including animation, games, etc.) had an export quota of 1.17 billion MYR. As one of the largest cloud render farm in the world, Fox Renderfarm serves the world's leading film and television companies' animation production, especially with companies in Malaysia. Fox Renderfarm's powerful cloud computing skills have provided high-quality cloud rendering support for many well-known films, reducing costs and increasing output, serve as the facilitation of in promoting the development and cooperation of the CG industry between China and Malaysia.
On April 19th, 2018, the "Technology Inspires Art"- CG Tech Summit (Animation Technology Sharing and Sino-Malaysian Cooperation Signing Ceremony) organized and hosted by Fox Renderfarm was successfully held at the Renaissance Kuala Lumpur Hotel. The event brought technical knowledge to the CG expert from both China and Malaysia. It also helped boosting the depth of cooperation between the two countries.
It is reported that Fox Renderfarm, as the world's leading visual cloud computing platform, covers more than 50 countries and regions in the world. At the same time, Fox Renderfarm has participated in and rendered many well-known domestic and foreign films, mainly including:
"Mr. Hublot" which won the Academy Award for Best Animated Short at the 86th Academy Awards; "Wolf Warrior 2" which broke the Chinese box office record at 5.6 Billion Chinese Yuan; "Baahubali", the best-selling Indian film in history; "Monkey King: Hero is Back" which recorded nearly 1 Billion Chinese Yuan Chinese box office; "Duck Duck Goose" animation which its production level is comparable to Hollywood's; "Boonie Bear" series that broke the record of China's animated movie box office; "Detective Chinatown 2" that broke China's first-week box office records and etc.
Guests attending the summit included: Janice Lim-Head of Animation in Malaysia Digital Economy Corporation (MDEC), Shuai Peng-VP of Film Division in Original Force, Ling Chen-Business division production director in Original Force. Yanjuan Liu –Deputy General Manager of Fantawild, and Mike Zheng-Fox Renderfarm Marketing Director and CG Technology Summit founder, and Les'Copaque Production (Tuan Haji Burhanuddin Md.Radzi), SA (Goh & Raymond), Animamundi Studio (Chun Chong Leong), Wau Animation (Usamah Zaid & Mohd Faiz), Pixelline (Chris & Way) and other chief executives of top production company in Malaysia are among the attendees.
Janice Lim, Animation Director of the Malaysian Digital Economic Development Bureau, addressed the summit and gave a brief introduction to Malaysia's current animation industry development. She said that the exchange and cooperation between the animation industry of China and Malaysia will jointly promote the economic development of the two countries. At the same time, she also hopes that Fox Renderfarm, as the leading visual cloud computing platform in the CG industry, can organize more activities to provide learning and communication opportunities for the animation industry elites of both countries and jointly promote the development of the industry.
At the same time, Fox Renderfarm VP Wangcheng Xiao and Marketing Director Mike Zheng introduced the current status of Fox Renderfarm's development, the future strategic layout, and the original intention and significance of launching the CG Tech Summit. In the past quarter, Fox Renderfarm's home-made movie box office accounted for one-third of the box office of domestic cinemas in the same period, and together with SIGGRAPH CAF and its Shenzhen branch, successfully hosted the first SIGGRAPH animation tour exhibition in China. Technical Seminar. The success of the CG Tech Summit is of great significance. As the sponsor of the CG Tech Summit, Mr. Mike Zheng hopes that more industry leaders will participate and create more value for the industry.
At the summit, Fox Renderfarm teamed up with the leading Chinese animation production company, Original Force and Fantawild, to bring together a series of technical expertise sharing for Malaysian industry elites. They also conducted on-site interactions, to exchange and discuss in-depth animation production techniques and experiences. Original Force CG Division Production Director-Ling Chen "From Motion Capture to CG Production Process"
The " L.O.R.D: Legend of Ravaging Dynasties ", which was produced and published by Original Force, is China's first full-reality CG animation film and has created a brand new movie type in the Chinese film industry. When the film was first released, the audiences can not stop but give thumbs up to its high quality CG technology. At the summit, Ling Chen, CG Division Production Director in Original Force, took " L.O.R.D: Legend of Ravaging Dynasties "season one and two as examples to compare processing and management of motion capture data, layout documentation's publication of motion capture data and the management of synthesis documentation, in order to explain the process from motion capture to CG production in details. Original Force Film Division VP-Shuai Peng "Film Rendering Difficulties of Original Force"
Original Force is the leader in China's digital production industry, focusing on providing excellent video and game content production services for the global digital entertainment industry. Shuai Peng gave a comprehensive introduction to the development of Original force and her deep cooperation with Fox Renderfarm over the years. At the same time, the film and television production works that Original Force involved were among the examples shared and an in-depth analysis was made on the difficulties that the team had faced and endured in the animation technology. Fantawild Deputy General Manager-Yanjuan Liu "Boonie Bears Animated Series Film Technology Development Process"
The Boonie Bears animated series is a key project created by Fantawild. From "Boonie Bears: To The Rescue!" in 2014, "Boonie Bears: Mystical Winter" in 2015, "Boonie Bears: The Big Top Secret" in 2016, "Boonie Bears: Entangled Worlds" in 2017 to "Boonie Bears: The Big Shrink" released in the 2018 Chinese New Year period. The production level of the above five films has increased year by year, with a total of nearly 2 Billion Chinese Yuan at the box office. Yanjuan Liu took the development of five films as an example to deeply analyze the key factors of success, stressing the importance of the storyline, and the significance of the combination of technology and art to film and television production.
At the summit, senior executives from Malaysia's top animation companies also actively interacted with guests and conducted in-depth discussions and exchanges on business cooperation and technical production.
The "Technology Inspires Art"-CG Tech Summit sponsored by Fox Renderfarm not only brings the cutting-edge CG technology and the most practical successful case experience to the industry, but also provides an exchange and learning opportunities for the animation industry elites between the two countries. At the same time, the signing of cooperation between China and Malaysian mainstream production companies is also conducive to the promotion of complementarity and division of labor between the two countries and their strong cooperation to jointly promote the development of the CG industry in Malaysia and the creative industries in Malaysia.
---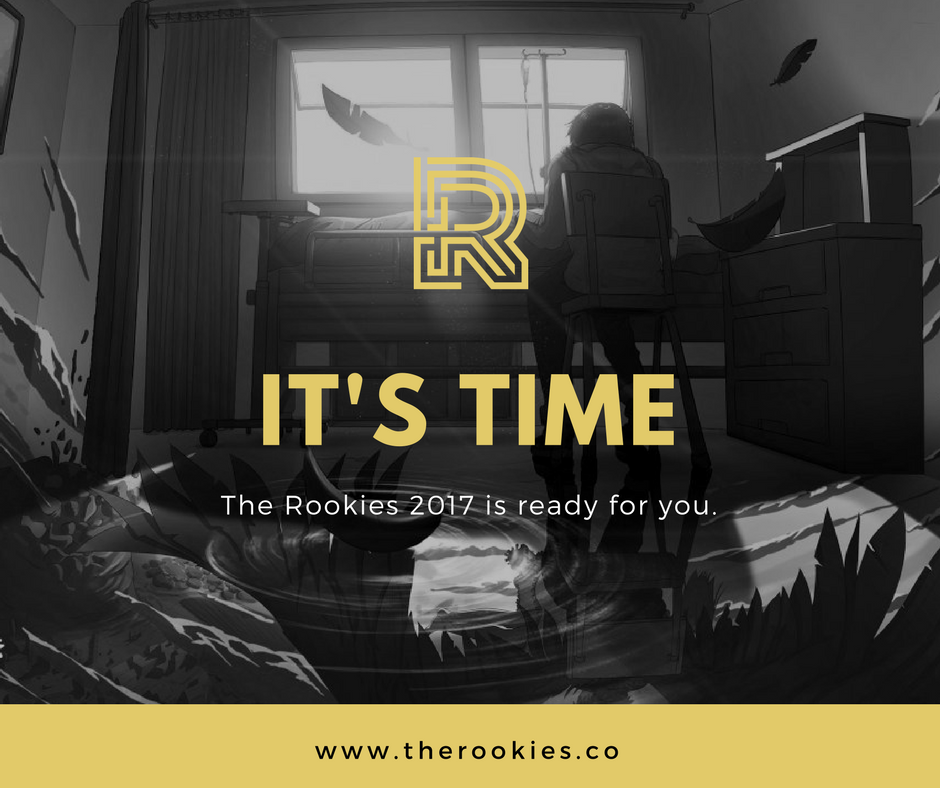 The Rookies 2017 Finally Kicks Off And Ready for Submission
The Rookies is a global competition for young designers, creators, innovators, and artists. After got awesome achievements in 2016 which received a total of 1,824 entries from 479 schools in 77 countries. The Rookies 2017 competitions finally kicks off. And Fox Renderfarm is proud of being the Exclusive Render Farm Partner for the great event in 2017.
About The Rookies
The Rookies is the acclaimed international competition for young creatives. Founded in 2009 to showcase the most talented student designers, illustrators, film makers, animators, developers, digital artists, and launch them into the career of their dreams.
The Timeline of The Rookies 2017
Open for Submissions: March 7
Submissions Closed: May 29
Final Judging: June 21 - June 30
Winners Announced: July 7
How to Join The Rookies 2017 Competition
1.Visit The Rookies official website: http://www.therookies.co.
2.Create an account.
3.After that, create your own portfolio page for showing your work.
4.Upload your work.
Note: Please make sure you are student or recent graduate at least 18 years old.
The Whole Categories of The Rookies 2017
● Illustration ● Graphic Design ● Motion Graphics ● Photography ● Architecture ● Industrial Design ● Film Making ● Web & Mobile ● VFX & Animation ● Next-Gen Gaming ● Virtual Reality ● Robotics
The Prize for The Rookies 2017
● The latest popular software, hardware, gadgets, media and Fox Renderfarm's exclusive cloud rendering service ● Random giveaways for all entrants ● A job or internship for working on biggest studios in the world ● Scholarships ● Expert reviews & industrial rankings for helping you on future careers
How lovely the prizes are there! It is totally free to enter, why not come there to show your skills and win the awesome prizes now?
---
Key Words
MILESTONES
|
Fox Renderfarm
|
Desktop Client
|
Blender
|
Bollywood films
|
Hum3D Contest
|
NVIDIA
|
Silkroad Digital Vision
|
Malaysian Animated Films
|
Indiajoy
|
Art Competitions
|
Architectural Visualization
|
CGarchitect Architectural 3Dawards
|
Best cloud rendering services
|
Render cloud
|
VFX
|
Upin & Ipin
|
Green Book
|
Fox Renderfarm Interview
|
Mission Mangal
|
Kre8tif!
|
Fox Renderfarm Mini Program
|
CG
|
CG Tech Summit Malaysia
|
Zhang Yimou
|
film works
|
cloud rendering
|
Golden Horse Award
|
Shadow
|
SIGGRAPH Asia 2018
|
Morrigan Flebotte
|
VWArtclub Annual *Contest
|
animation works
|
Asswad Mouhamad
|
IMax Studio
|
Boonie Bears
|
Renderosity
|
Gary S. Kennedy
|
Evermotion Challenge 2018
|
Brian Beaudry
|
Alita: Battle Angel
|
Bobby Bala
|
Mohit Sanchaniya
|
Katapix Media
|
Flying Car Productions
|
Razer
|
The Shipment
|
FoxRenderfarm
|
CG Tech Summit
|
Alpacalypse Productions
|
halloween
|
Hum3d Survial Car Challenge
|
Federico Ciuffolini
|
Ralf Sczepan
|
Iavor Trifonov
|
Clarisse
|
CGTS Malaysia
|
Isotropix
|
C4D
|
Tomasz Bednarz
|
V-Ray
|
Cinema 4D
|
MAXON
|
siggraph caf
|
Evermotion challenge 2017
|
CGTrader Space Competition
|
film of the year
|
Le Anh Nhan
|
Planet Unknown
|
Fox Renderfarm 2017 Achievements
|
CSFF
|
Julio Soto
|
boar 2017
|
Deep
|
SIGGRAPH Asia 2017
|
Chris Sun
|
Glass Cage
|
Fox Renderfarm
|
Making Life of Bri' n Chris
|
anthem studios
|
The Rookies
|
Peter Draper
|
Makuta VFX
|
Baahubali 2
|
CG Competition
|
enchantedmob
|
CG Studios
|
Academy Awards
|
CGVray
|
weeklycgchallenge
|
SketchUp
|
siggraph 2017
|
Chris Buchal
|
SIGGRAPH Asia
|
LightWave
|
Indigo Renderer
|
Rafael Chies
|
V-Ray RT
|
CPU Rendering
|
NVIDIA Iray
|
Chaos Group
|
OctaneRender
|
Redshift
|
STAR CORE
|
CICAF
|
VR
|
Mr. Hublot
|
Ribbit
|
GPU Rendering
|
Linux
|
Monkey Island
|
LuxRender
|
HPC
|
Render Farm
|
Life of Bri
|
WORLD LAB
|
Michael Wakelam
|
3D Rendering
|
Online Render Farm
|
Alibaba
|
Baahubali
|
阿里雲
|
VAX
|
Malaysia
|
Aliyun
|
2015 Hangzhou Computing Conference
|
Oscar
|
SIGGRAPH
|
CGTrader
|
Kunming Asia Animation Exhibition
|
Evermotion
|
RenderMan
|
Categories
---
Fox Renderfarm News
---
Fox Renderfarm Projects
---
Fox Renderfarm Lectures
---
CG Challenges
---
Top News
---
Blog
---
Fox News
---
Fox Talk
---
Trending
---
Recent News List
---
Lomas Post, One of the Mexico´s Top Ad Agencies, Won the May Winner of Fox's Got Talent
2020-07-06T06:39:14.836Z
---
SIGGRAPH Asia 2020 Goes Virtual
2020-07-03T11:18:09.554Z
---
How to Build a Realistic Character in Maya
2020-07-03T08:05:07.636Z
---
Call for Submissions: SIGGRAPH Asia 2020 Computer Animation Festival
2020-07-02T08:55:12.838Z
---
E-Meet Fox Renderfarm @ Annecy 2020 Online
2020-06-19T08:27:20.677Z
---
How to Build A Magnificent Space Carrier in UE4
2020-06-12T09:33:11.012Z
---
Creating a Magical Library Inspired by Harry Potter in 3ds Max
2020-05-25T08:00:01.021Z
---
Creating a Hyper Futuristic Robot Under an AI Generative System in Blender
2020-05-20T07:40:06.217Z
---
A Senior Thesis Animation Film by Harvard Student, Showing the Communication Between Digital Natives
2020-05-19T10:40:04.052Z
---
Partners
Medias