Why Various Studios Chose FoxRenderfarm?
RAYVISION is a global technology company specialized in cloud computing services for rendering in the entertainment  industry. Pioneering the world's premier self-service cloud render farm, Renderbus (a Rayvision domestic (a Rayvision overseas cloud render farm service) are the leading commercial render farms in the world with hundreds of thousands of users worldwide.
Since the foundation in 2009, FoxRenderfarm has earned a good reputation for its quality performance, great customer service and flexible pricing scheme. The following video will show the interviews with various CG studios, special effects studios and animation studios. They will tell you why they choose FoxRenderfarm to render their projects.
---
BoBoiBoy Movie 2 To Be Released In 5 Countries With Much Sensation In This Summer
BoBoiBoy Movie 2, which used service provided by Fox Renderfarm, is a 2019 Malaysian computer-animated superhero comedy film. It is Animonsta Studios second film and the sequel of BoBoiBoy: The Movie (2016).
This film is about Retak'ka, an ancient being with elemental powers that intends to seize BoBoiBoy's elemental powers. With the help of his friends, BoBoiBoy needs to stop Retak'ka from taking BoBoiBoy's powers.
This is the first time a Malaysian animated film will be released simultaneously in 5 countries, including Malaysia, Indonesia, Brunei, Singapore, and Vietnam on 8 August 2019.
While most animation studio takes close to four years to complete a film, Animonsta Studios pushed itself to finish BoBoiBoy Movie 2 in just 12 months with a budget of RM 7 million.
Animonsta Studios's CEO Nizam Abd Razak, who is also the film's writer, director and co-producer explained: "We did face a lot of challenges making this movie in 12 months."
"Fans can expect exciting visuals and plenty of action sequences. We've enhanced the animation quality with some new software, which allowed us to not only work on the product faster but animate moving water, moving trees and even add movements to hair. In the first film, we didn't have any of this." said Nizam.
The cooperation between Animonsta Studios and Fox Renderfarm went very smoothly. As for Fox Renderfarm's , Animonsta Studios reckoned that it's fast and reliable. The service has successfully delivered the job within limited time frame without have to compromise the quality.
BoBoiBoy will see you guys on the big screen this summer!
More details: https://news.monsta.com/monsta-unveils-boboiboy-movie-2-teaser-trailer/
---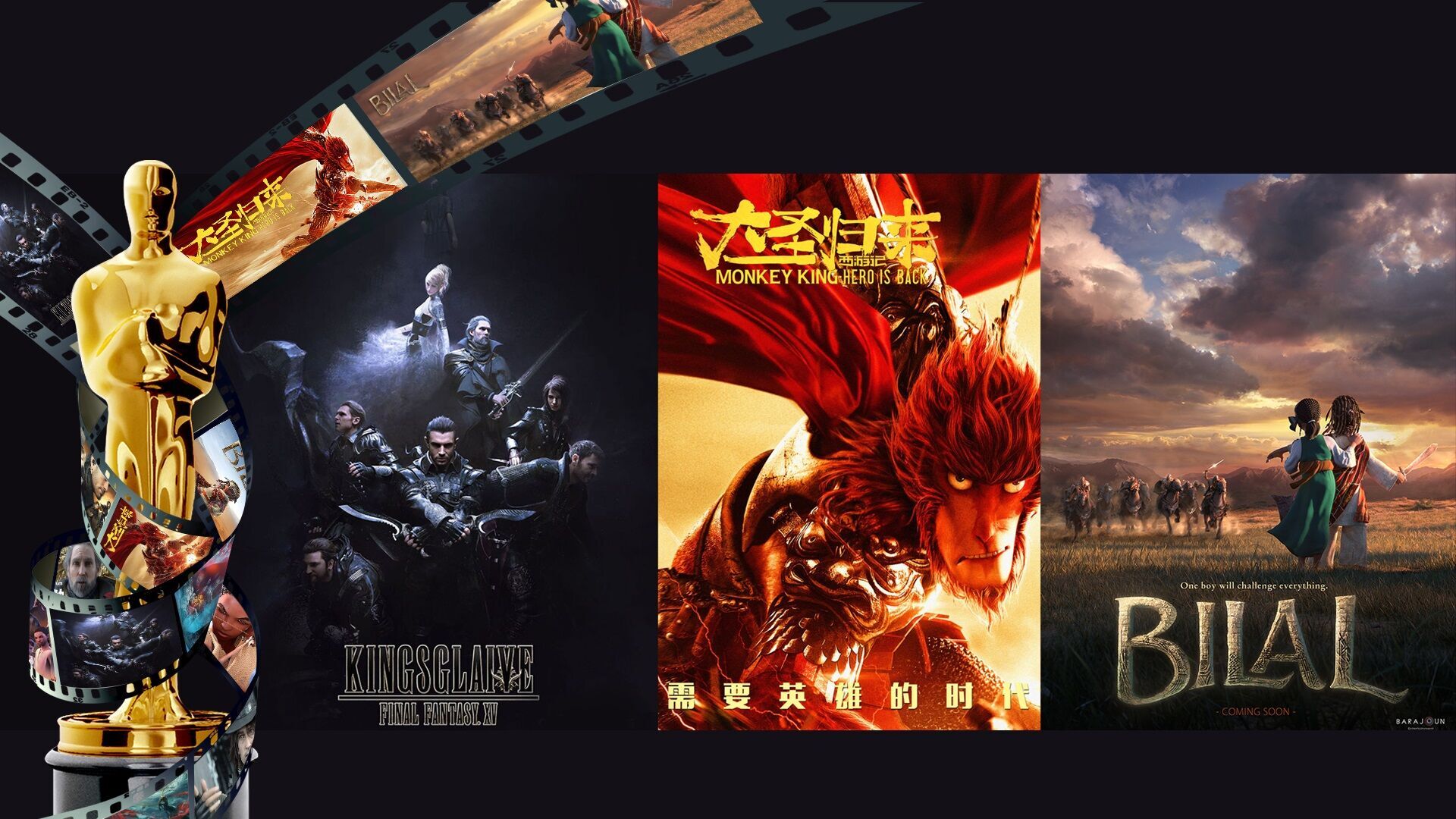 3 Films Rendered by FoxRenderfarm Eligible for 89th Oscar Best Animation Award
The Academy of Motion Picture Arts and Science (AMPAS) recently released the official notice that 27 animated films participate 89th Oscar Best Animation Award which creates the highest record.
To my surprise, 3 of these submitting animated films are rendered by : Monkey King: Hero Is Back (China), Kingsglaive Final Fantasy XV (Japan) and Bilal (Dubai). Back to 2014, Mr. Hublot rendered by Fox Renderfarm won the 86th Oscar Best Animated Short Film Award. At this time, let's hope animated films rendered by Fox Renderfarm can win this special award again.
As a great CG film in China animation history, Monkey King: Hero Is Back has won the 30th China Golden Rooster Awards for Best Art Film and the 16th China Ornamental Column Awards for Excellence Fearure Film. Now Monkey King: Hero Is Back sets Chinese animation record to compete with Hollywood film studios for Oscar Best Animation Award.
Produced by SQUARE ENIX, Kingsglaive Final Fantasy XV earned worldwide acclaim for its verisimilitude and stunning special effects.
Produced by Barajoun Entertainment in Dubai, Bilal is the first 3D Animated epic film in Middle East, telling a story of an immortal hero of Arabic history.
27 movies run for the 89th Oscar Best Animation Award as follows:
The Angry Birds Movie
April and the Extraordinary World
Bilal
Finding Dory
Ice Age: Collision Course
Kingsglaive Final Fantasy XV
Kubo and the Two Strings
Kung Fu Panda 3
The Little Prince
Long Way North
Miss Hokusai
Moana
Monkey King: Hero Is Back
Mune
Mustafa & the Magician
My Life as a Zucchini
Phantom Boy
The Red Turtle
Sausage Party
Sausage Party
Sing
Snowtime!
Storks
Trolls
25 April
Your Name
Zootopia
---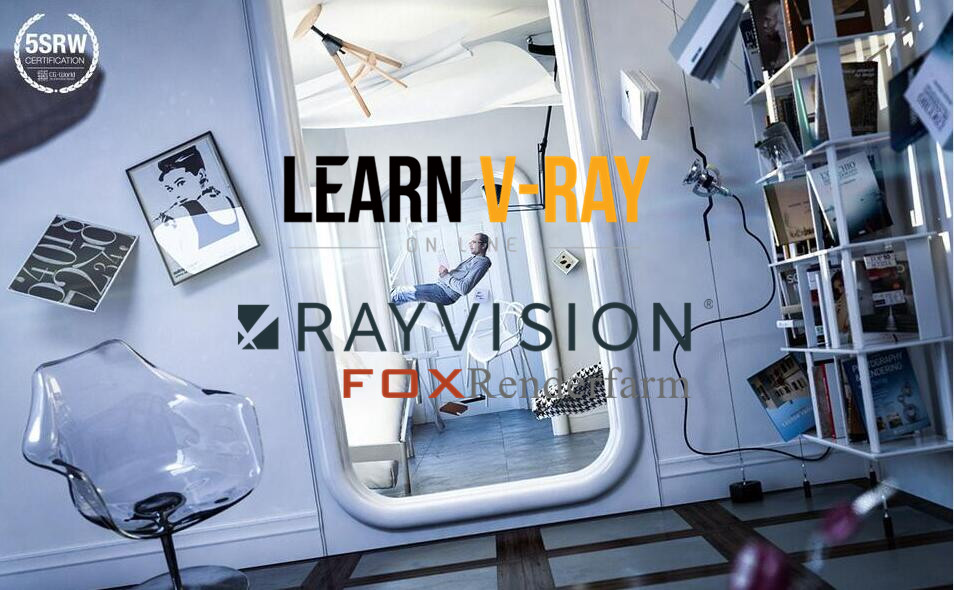 Learn V-Ray Partners with Fox Renderfarm to Creat More Amazing Works
"Simplicity is the ultimate sophistication." Leonardo da Vinci once said. Then, Steve Jobs took it as Apple's product concept. Now, it shows on Learn V-Ray's video rendered by Fox Renderfarm.
Learnvray.com is an authorized training center certified by Chaos Group. In the online area, you can find the 5SRW Course for V-Ray, including V-Ray tutorials and lessons, material to download and all you need to get the 5SRW Certification for V-Ray. 5SRW stands for 5-Step Render Workflow: framing, light balance, materials, final render, post-production and it is a method to learn the photographic approach:
More info here:  V-RAY COURSE (online)
As Learnvray.com official partner, rendered countless works for Learn V-Ray's trainers and students.
Now let's enjoy the following outstanding works rendered by Fox Renderfarm, included in the short movie:
Industrial Open Space, by Tony Antoun
Prize: Best of March 2016
Gravity, by Ciro Sannino
Prize: Installation V-Ray 3 Splash Screen
Church on the Water, by Aldo Garcia
Finalist at 3D Awards 2014
Sofa Room, by Rabih Chehab
Short movie #1
Ciro Sannino (profile), author and main trainer at Learn V-Ray, said: "honestly I recently got different proposals from different around the world. I finally decided for Fox Renderfarm because I appreciated a quality that is not so common - availability. Fox Renderfarm guys are always ready to listen to suggestions coming from partners and users, and the customer service team are always online on Skype to help and support in any situation! And no waiting to start the render due to the size of Fox Renderfarm."
Simplicity is more difficult than sophistication. You must pay more efforts to make sophistication simple. The philosophy that Fox Renderfarm always sticks to is that technology inspires the arts. With the most professional technical team, the best customer service team and the most powerful computing center, Fox Renderfarm can save more time for users to do more creation.
---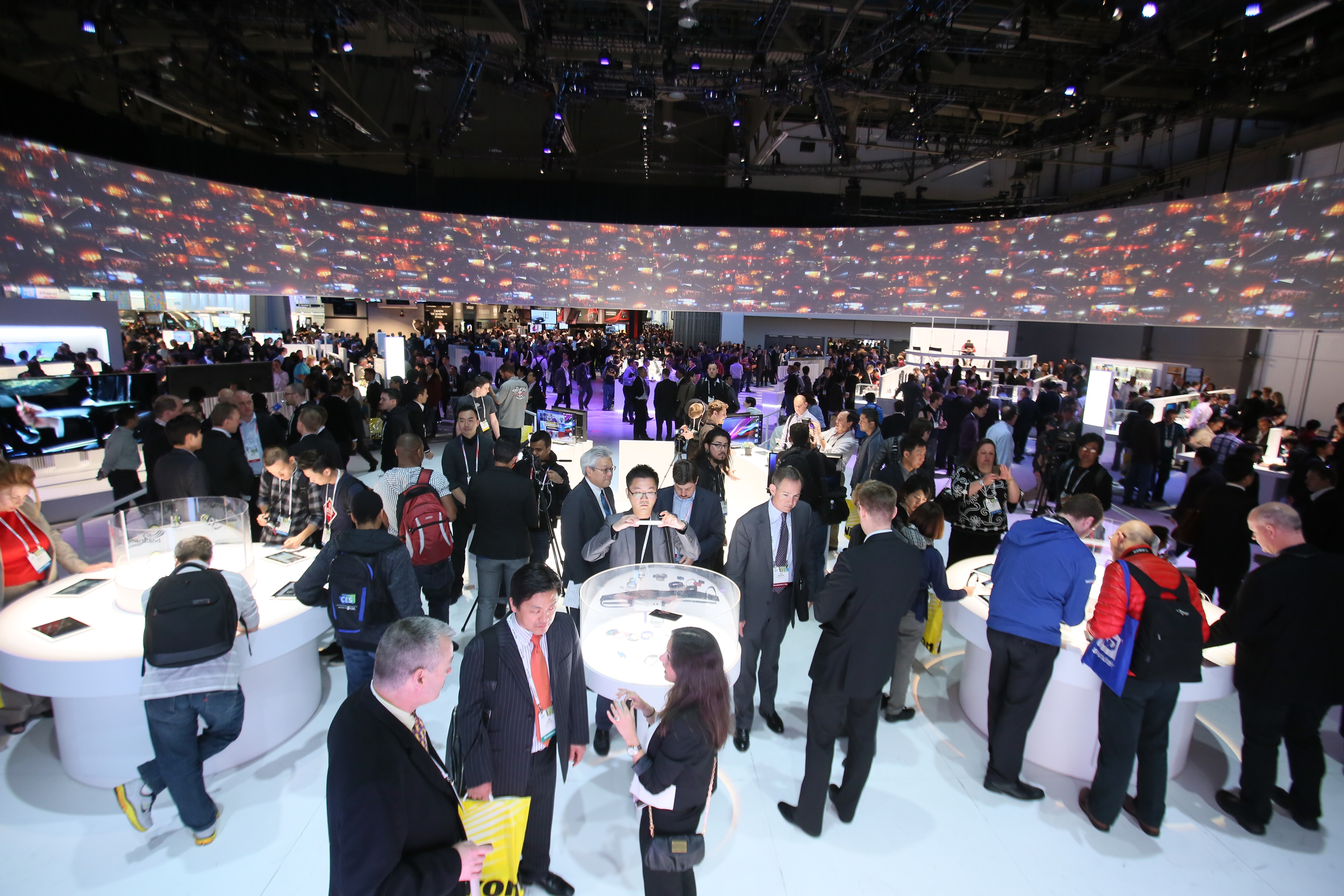 Razer Ultrabook Rendered by FoxRenderfarm Won CES 2016 Award
CES, the world's biggest and splashiest showcase for the latest and greatest in consumer electronics, is a victim of its own outsize expectations. The best PC award of 2016 CES award won by Razer Blade stealth Ultrabook. Based on the brief of " Duality - Portability & Gaming", CUM(www.cum.md) a creative agency based in Singapore crafted a story for the Razer Blade Stealth with the rendering support of Fox Renderfarm.
cum is a creative agency based in Singapore, Team of generalist across the entire field from illustrators, designers to CG generalist. Fox Renderfarm is one of the leading online in the industry since 2009. Fox Renderfarm serves leading special effects companies and animation studios over 50 countries include two Oscar winners.
The commercial of has been extremely well received with over 600,000 views between Facebook & YouTube within 5 days of its debut. It has swept up official "Best of CES" award, "Best PC" & "People's choice".
Razer is known for its thin and light gaming notebooks, and the new 12.5-inch Blade Stealth is no exception. But in addition to being compact, it works with an external dock, granting gamers access to a desktop-class GPU along with amenities like Ethernet and four USB ports. Though Razer isn't the first to attempt this sort of setup, the Blade Stealth is notable for eschewing proprietary connectors; instead, it uses Thunderbolt 3, a common standard that allows the dock to work with a wider range of PCs. In a field of PCs at this year's CES that mostly included Skinny-Minnie machines, the one that stood out was the one that didn't compromise on performance. -- Dana Wollman the managing director added.
http://www.vimeo.com/cum/razerbladestealth
www.vimeo.com/cum/razerbladestealth
---

Indian's Top-Grossing Movie "Baahubali - The Beginning" Rendered by RAYVISION
As 2015 India's top budget film, the historical Indian epic blockbuster "Baahubali - The Beginning" has grossed more than $90 million USD worldwide, and has set an all-time domestic box office record for opening day with $7.8 million and opening weekend box office record with $25.6 million, topping the previous record of last year's "Happy New Year". Current statistics shows that "Baahubali - The Beginning" is the third global highest grossing Indian film of all time, and the highest grossing Indian film of all time within India.
This movie was directed by renowned Indian director S.S. Rajamouli, co-starring Prabhas and Rana Daggubati. Baahubali is a story about two brothers vying for the throne of the kingdom of Maahismati in their own ways; one (played by Prabhas) is a noble warrior named Baahubali whose believes in winning the confidence of the masses whereas the other (played by Rana Daggubati) believes in ruthlessness and a somewhat dictatorial approach. The details of which are best left unspoken.
Baahubali's CGI visual effects was collaborated with a local company Makuta VFX. Rayvision was tasked with the responsibility of rendering the movie. Almost entire movie were super imposed with elaborated CGI special effects of lavish landscapes and magnificent war scenes from the movie.
Baahubali deserves a high praise for financing such high budget on an fictional epic. From the breathtaking waterfalls to the extreme complicated rendering of Maahismati, its clear that extreme measures was put into efforts and devoted into rendering highly complicated sets as well as the exclusive environments.
Baahubali is the answer to the world which Hollywood are not the only one can make Epic movies. Reuters gave a high praise of the movie "top-level entertaining movie and visual spectacle." The guardian also commented: "this movie is absolutely worth watching and worth the price of ticket!"
Rayvision as the partner of Makuta VFX, the joint cooperation on the Baahubali project was highly satisfactory. Subhrojyoti Banerjee, the senior VFX artist of Makuta VFX mentioned that, "Rayvision have been very helpful to us during our crunch time on the feature, notably their production coordinator and technical directors. They were available 24/7 to assist in getting our renders out and solve any snags we faced during the complex file setups. The pricing structure offered to us was competitive for the quantity of work we were producing with render nodes being always available to us for use."
Rayvision as are eager to work with any production houses to produce top quality special-effects as well as animations. We will ensure our partner's vision, with our expertise and super computing power on your desktop to help the world understand the stories you want to tell.
---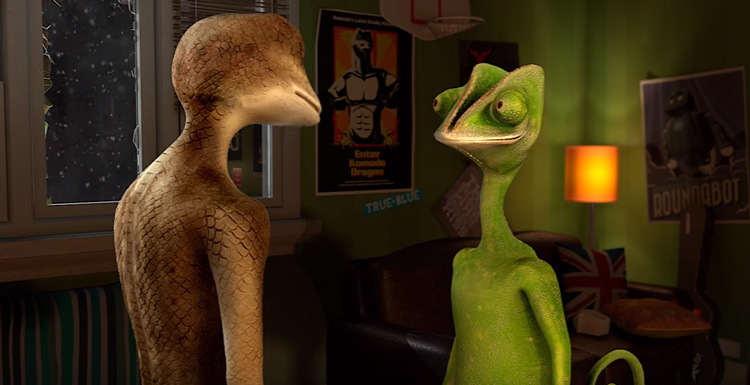 RAYVISION Congratulates Michael Wakelam on Releasing the Successful Trailer for His New Film 'Life of Bri' n Chris'
In collaboration with Rayvision, Chaos Group and under the banner of Anthem Studios, Michael Wakelam introduces two new animated characters in the upcoming film 'Life of Bri' n Chris'!
'Life of Bri' n Chris' is a comic story of two friends, a lizard and a chameleon. The Scottish common lizard Bri' and the unfortunate Australian Chameleon Chris, end up dealing with a crazy accident due to the excessively competitive attitude of one of the friends. The clash of entirely different personalities and the attempts at outdoing each other in a typical manly style add a unique comedic touch to this new partnership.
Rayvision, the Chinese company that has worked on a huge number of projects with Dreamworks, Disney, Sony and Lucas played a pivotal role in providing the rendering power for this movie. Utilizing its exceptional expertise in CG animation production, Rayvision helped transform Michael Wakelams concept into reality after two and a half years of constant brainstorming and planning.
sends out its hearty congratulations to the entire team behind 'Life of Bri' n Chris'. A spokesperson from the company said, "Nothing makes us gladder than completing a project and seeing it being appreciated around the world. We would like to take this opportunity to congratulate Michael Wakelam and the entire team behind the project that worked diligently and displayed the utmost level of teamwork to complete this project successfully."
Specializing in cluster rendering, parallel computing and the pioneer behind 'self-service ', Rayvision has worked on diverse animation projects for the world's top production houses.
Expanding on the challenges faced behind 'Life of Bri' n Chris', the spokesperson explained, "For the entire team, one of the biggest challenges was to present the whole concept in mere 8 minutes. In these 8 minutes, the characters had to be presented in a unique manner, a manner in which the audience would anticipate to see them again. However, when it comes to animated movies, the more the heads the better! Our hard work along with Anthem Studios, Adelphoi Music, and Chaos Group paid off. We would like to congratulate the entire team again on the successful completion and of course, the interstellar success on the trailer! "
Rayvision is quite excited about the release of the short animated production, meanwhile a large number of people are pouring in at the Anthem Studios website to check out the trailer for 'Life of Bri' n Chris'.
About Rayvision
Shenzhen Rayvision Inc. is an internet technology company which specializes in research into cluster rendering and parallel computing technology, providing computing services for . It is the pioneer of "self-service cloud rendering". Renderbus, its brand, was the first company in China to offer a cloud rendering platform and boasts the biggest scale and the greatest number of users.
For the purpose of providing consistent service for CG studios in the world, RAYVISION Inc. launched a family brand, "RAYVISION", globally, based on Renderbus (its domestic brand) and
---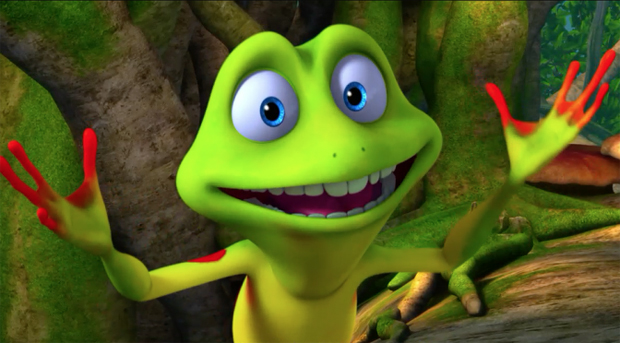 Malaysian Flick 'Ribbit' to Premiere at Niagara Fest
"Malaysian Flick 'Ribbit' to Premiere at Niagara Fest,The render part of this cartoon movie has been done by Fox Renderfarm which belongs to Rayvision Inc."
Ontario, Canada's Niagara Integrated Film Festival (NIFF) is taking place June 19-22, showcasing a hand-picked selection of films from around the world. One of the premieres that will be featured at the event is the global debut of Malaysian animated film Ribbit from KRU International's Kartun Studios. The film stars Sean Astin, Russell Peters and Tim Curry and will be screened in 3D on June 21.
Ribbit centers on its titular frog hero who is a bit of a dreamer who doesn't fit in with the other frogs. To escape from reality he hangs out in his "clubhouse," a downed, dilapidated plane in the jungle, and reads about animals who have no trouble finding their purpose in life in old copies of National Geographic.
Written and directed by Kartun's chief creative officer Chuck Powers, the CG film is "a beautiful heart-warming adventure" aimed at the whole family. Ribbit is the first feature length project from the studio and has already been sold to over 80 countries worldwide, including the U.K., Germany, Australia, Japan, China and Brazil, which will likely see releases in the fall. KRU currently has five 3D animated films and three animated television series in development.
The post from http://www.animationmagazine.net/features/malaysian-flick-ribbit-to-premiere-at-niagara-fest/
---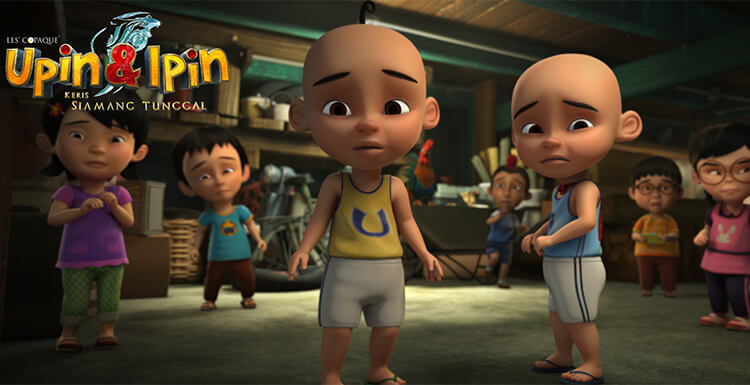 "Upin & Ipin: Keris Siamang Tunggal" Rendered With Fox Renderfarm
"Upin & Ipin: Keris Siamang Tunggal", produced by Les' Copaque Production Sdn. Bhd. has been on screen in  Malaysia on 21st March 2019. This film was rendered by Fox Renderfarm.
This is a 100-minute feature film of adventure, family and fantasy genre, with a very interesting story. The details of the movie are as follows.
"Upin & Ipin: Keris Siamang Tunggal" is Les' Copaque Production Sdn. Bhd.'s third feature film.
Les' Copaque Production Sdn. Bhd. was established in December 2005 to spearhead Malaysia's animation industry and specialize in producing high-quality 3D animation and IP production.
Les' Copaque Production has spent five years producing their second full-length 3D animated movie "Upin & Ipin: Keris Siamang Tunggal".
Before this feature film, "Upin & Ipin" is the longest-running Malaysian animated series and the most popular IP in South Asia with over 12 million audience on Facebook. The series is currently on its 13th season in production.
This new adventure film tells of the adorable twin brothers Upin and Ipin together with their friends Ehsan, Fizi, Mail, Jarjit, Mei Mei, and Susanti, and their quest to save a fantastical kingdom of Inderaloka from the evil Raja Bersiong. It all begins when Upin, Ipin, and their friends stumble upon a mystical kris that leads them straight into the kingdom. While trying to find their way back home, they are suddenly burdened with the task of restoring the kingdom back to its former glory. With help from Mat Jenin and Belalang, Upin, Ipin and their friends must overcome a series of challenging obstacles in this action-packed, magical and humorous adventure film produced by Les' Copaque Production Sdn. Bhd.
"Upin & Ipin: Keris Siamang Tunggal" is the most expensive movie in Malaysia, costing an estimate of 20 million ringgit (around US$4.92 million). The movie is 100 minutes in duration and took a production team of 140, including 12 lighting and rendering artists, and 5 years to complete.
Over 50 different species of animals were created. It is also the first time Les' Copaque Production has had hair groomed for over 70 rigged characters. There were a lot of technical challenges that the production team has to overcome. For example, one dancing shot has a crowd of 120 characters at once, with some heavy shots that have more than 180 rendered layers, etc.
During 5-year long production, the team has had three major upgrades in regards to their hardware and software in order to deliver the complexity of the film. The longest shot in this film has 722 frames and it took 100 rendering nodes and 2 months.
As a leading service provider, Fox Renderfarm's reliable and high-efficient service helps Les' Copaque Production in its support of the 3D feature film "Upin & Ipin: Keris Siamang Tunggal".
The technical team of Les' Copaque Production greatly praises the high-quality rendering service. They said: "We are very satisfied with Fox Renderfarm's 24/7 real-time technical support, reliable download and upload speed, the user friendly webpage interface, and very simple desktop client app for our alternative option. For example, we have some frames that took 3 days to render locally, and after we submitted to Fox Renderfarm's platform, it was completed in 2 hours, which greatly saved our time and budget. More importantly, the reliable and quality rendering also guarantees the quality of this film."
"We use this mentality to the way we do our work, in giving our best in creating our own Intellectual Property (IP) with the highest quality possible." This is the Mission of Les' Copaque Production Sdn. Bhd.
Personally, I really like this mission statement. We look forward to the release of "Upin & Ipin: Keris Siamang Tunggal" in China and more countries in the world. It is our hope that the "Upin & Ipin" series will bring joy to more and more people, they will understand and enjoy the culture of Malaysia, and we expect nothing less than excellent work coming from Les' Copaque Production Sdn. Bhd. in the future.
---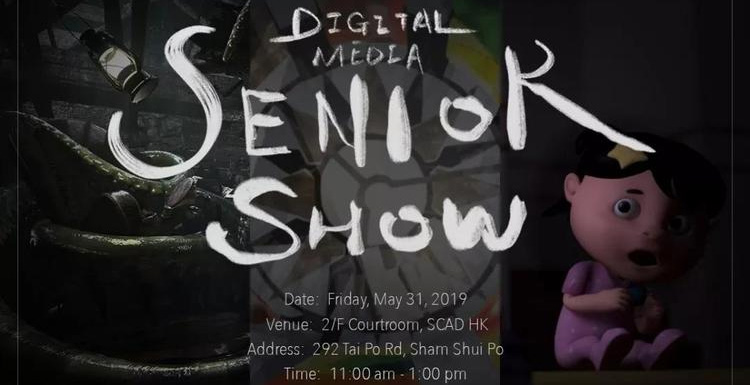 SCAD Hong Kong's Digital Media Senior Show 2019 Supported by Fox Renderfarm
On May 31, as one of the distinguished alumni of SCAD, Ben Cheung, Deputy General Manager of Fox Renderfarm, was invited to SCAD Hong Kong's Digital Media Senior Show 2019.
Fox Renderfarm, a leading cloud render farm in the CG industry, has served lots of leading special effects companies and animation studios from over 50 countries and regions, including two Oscar winners.
In the event, Fox Renderfarm offered cloud rendering support to digital media senior students of SCAD Hong Kong, helping more students to achieve a solid career start in the CG industry.
2019 Digital Media Senior Show discovers imaginative works and exceptional designs from the departments of Animation, Visual Effects, and Interactive Design & Game Development. It provides a fantastic opportunity for students and enterprises to engage with each other and help students deepen understanding of digital media.
Here are the animation works from 2019 digital media senior students.
My Friend Chameleyon
Pamela Lai
Film synopsis:
Chameleyon is Carly's best toy pal. One day, as they were playing, Carly's greatest fear, Sharketron the robot vacuum happened to join in. As she unconsciously went to hide, she leaves Chameleyon behind. When Carly realised that Sharketron was approaching Chameleyon, she had to make the decision of overcoming her fear to save her best friend.
Director's website: www.orllowart.me
Team:
Director&Producer: Pamela Lai
Sound Designer: Rian Leung
Main-On-End: Sheryl Chan
Concept Artist: Raven Chau, Pamela Lai
Modeling Team: Noah Catan, Pamela Lai
Rigging Team: Yan Chau, Pamela Lai
Texture Artist: Rico Lee, Pamela Lai
3D Animator: Pamela Lai
Lighting&Rendering: Pamela Lai
Compositor: Noah Catan
Special Thanks: Jake Zhang, Bryan Bentley
Produced at Savannah College of Art and Design
Bear and Bunny
Hugo Setyadji
Film synopsis:
The short is focused on a day in the life of a bear living in a city of bunnies. His office day is mundane, though the struggles of fitting in still plague him. He's often just at the wrong place, at the wrong time, which is his office, at basically any time.
Director's website: http://hugosetyadji.com
Team:
Diector&Producer: Hugo Setyadji
Concept Art: Hugo Setyadji
Character Modelling: Hugo Setyadji
Environment Modelling: Hugo Setyadji Kayla Man
Rigging: Hugo Setyadji
Texturing: Hugo Setyadji
Animation: Hugo Setyadji, Ciara Maloto, Michelle Hui, Stanley Soendoro
Lighting&Rendering: Hugo Setyadji
Composting: Hugo Setyadji
Music Composer: Daniel McCormick
Special Thanks: Jake Zhang, Bryan Bentley
Produced at Savannah College of Art and Design
The Divine Infection
Christine Stevens
Film synopsis:
"The Divine Infection" is a dark and surreal story of a girl who was tortured by a cult in the past. She returns to the church many years later in order to reunite with her snow leopard daemon and erase the scars the cult left behind.
Director's website: www.christinestevens.me
Team:
Animation: Andre King, Christine Stevens
Modelling&Texturing: Nick Levene, Leoncio Soler, Christine Stevens, Ian Tse
Music: Ho Shan Lam
Rigging: Hugo Setyadji, Christine Stevens
Sound Design: Irene Chan
Voice Acting: Elena Lorenzo
Special Thanks: Chris de Boer, Jake Zhang, Bryan Bentley
Produced at Savannah College of Art and Design
Here are the artworks from junior students, including animation and visual effects.
Savannah College of Art and Design
 The Savannah College of Art and Design was founded in 1978. Offering more degree programs and specializations than any other art and design university, SCAD is uniquely qualified to prepare talented students for professional, creative careers. SCAD is one university - offering degrees in Atlanta and Savannah, Georgia, Hong Kong, and online via eLearning, with additional study abroad opportunities in Lacoste, France, and other locations. Each SCAD location provides a new experience, and students can choose to study in any location, at any quarter during their education.
SCAD Hong Kong offers the area's largest concentration of art and design degree programs in the heart of the Sham Shui Po district, where a fusion of ancient heritage and Western influence inspires visitors from around the globe. SCAD offers degrees in more than 40 areas of study, as well as minors in more than 60 disciplines.
In Hong Kong, timeless tradition merges with the high-tech. SCAD Hong Kong offers students every resource imaginable in the UNESCO award-winning former North Kowloon Magistracy building, a grand courthouse fully restored and revitalized by the university. Features of the transformation include a library, digital labs and studios, darkrooms, a green screen studio, and sound design and editing suites.
---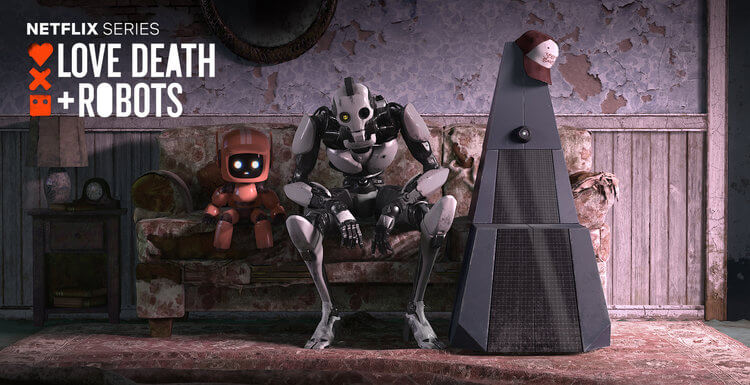 Interview With Blow Studio, One Of The Animation Producers Of Netflix's Love, Death & Robots
Love, Death & Robots, is an American adult animated anthology web television series on Netflix, consists of 18 stand-alone episodes, all under 20 minutes long and all produced by different casts and crews. Now, Fox Renderfarm is so happy to have an interview with Blow Studio, the animation producer of "Three Robots" in Netflix's Love, Death & Robots, and honorable to provide cloud rendering services for "Three Robots". Here is the interview regarding "Three Robots" between Blow Studio and Fox Renderfarm.Fox Renderfarm: We noticed that you provide production services for commercials, TV shows, short films, and many other formats related to animation, so can you please give us a brief overview of Blow Studio?Blow Studio: Blow Studio is an animation and VFX production company formed in 2011. We provide production services for commercials, series, short films, and many other formats related to animation. In addition, we are always looking for personal projects to push our limits.We have worked on projects for brands such as: Netflix, Chanel, River Island, Johny Walker, MTV, Izze, Axe, Rdio, Sanex, Vimeo and others.Fox Renderfarm: Which part is the most important in production of this project?Blow Studio: All production stages are important. Every step must have an even quality so the final product is balanced. Considering the type of story, if we had to choose a fundamental area of this episode that required a greater effort from us, I think we would choose animation.Fox Renderfarm: Can you share with us the challenges in the production of this short film?Blow Studio: The animation was a challenge because we had to animate about 120 shots mixing styles. We had to invest a lot of effort in this area in order to take forward the projectAnother challenge I would like to highlight is the making of a realistic talking cat. Modeling, shading, rig, animation, hair...everything required the highest quality to make this character credible. The cat was the most complicated character of this episode and we are very proud of the result.Fox Renderfarm: How do you like this short film? Which part do you think is the most interesting?Blow Studio: Three Robots is the most important project we have made at Blow Studio. We love the story, the tone and the visual design. If we had to choose one sequence, maybe it would be the abandoned house. It's a very funny part, with a delicious animation and hilarious lines. Also, here is when we meet the cat, a character that will be the key at the end of the story.Fox Renderfarm: What do you think of Netflix's animated series Love, Death & Robots?Blow Studio: We are fans of "Love, Death & Robots" and we are completely into adult animation. Before the series, back in 2017 we release a short film called "Alleycats", and it goes in the same tone of "Love, Death & Robots". This is a short film where we did what we wanted to: ninja cats slicing their heads through the alleys of the city with a dark vengeance background reflected in the story. So yes, this is the kind of things we love to do.We needed someone to stand for this kind of animation, and Netflix did the bet. We just hope they continue investing in this type of content because it looks that it's something people was asking for.Fox Renderfarm: Which episode do you like the most in season 1 of Love, Death & Robots? Why?Blow Studio: All episodes have a very high level of quality and something to highlight, so it's very difficult to choose just one. But if we had to, we will surely choose "Three Robots" because making it was very satisfying and it is like our little baby.Fox Renderfarm: Speaking of rendering, please tell us more about your overall experience with Fox Renderfarm?Blow Studio: It was a pleasant surprise to work with Fox Renderfarm. We had to outsource some parts of the render in order to deliver on time and Fox Renderfarm allowed us to meet our deadline. Sure we will work again with them if we need to.Fox Renderfarm: In closing, is there any interesting behind scene story you would like to share with us?Blow Studio: Thanks to 'Three Robots' now we are cat experts. We had to do a very laborious study of them to reach this quality, and we really don't know how much hours we had to spend watching references for animation, the hair, the anatomy, the behavior of the skin, etc.And we just wanted to say that it has been an adventure and an honor to be part of the production team of this amazing project along with the best CG studios today.Fox Renderfarm: Thank Blow Studio for taking time in this interview, looking forward to seeing more and more wonderful works produced by Blow Studio.
---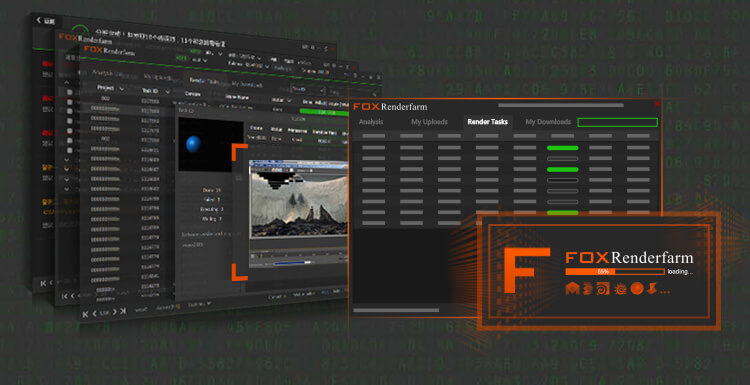 The Difference Between The Desktop App And The Web Submission
The desktop App only can support some kinds of software at present.Presently, the desktop App only can support 3ds Max and Maya in Windows. We will support more and more software in the future, iOS and Linux will be coming soon.2. Web submission supports can support most of the common software.The website submission can support most of the common software, such as 3ds Max, Maya, SketchUp, Cinema4D, Blender, Softimage, Lightwave, Clarisse. The user who hasn't installed the above CG software can also submit, and Windows, iOS and Linux operating system all are supported!Note: You can even provide the software, renderers and plugins which was not listed above since we can't list all of them here.
---
Key Words
Kre8tif!
|
Fox Renderfarm Mini Program
|
CG
|
Florian Renner
|
CG Tech Summit Malaysia
|
event
|
Zhang Yimou
|
CSFF 9th
|
film works
|
cloud rendering
|
Golden Horse Award
|
Shadow
|
SIGGRAPH Asia 2018
|
Morrigan Flebotte
|
VWArtclub Annual *Contest
|
Asswad Mouhamad
|
animation works
|
IMax Studio
|
Interview
|
Boonie Bears
|
Renderosity
|
Renderosity 2018 Holiday Contest
|
Renderosity 2018 Animation Holiday Contest
|
Gary S. Kennedy
|
Upin & Ipin
|
Evermotion Challenge 2018
|
Brian Beaudry
|
VFX
|
Alita: Battle Angel
|
Bobby Bala
|
Mohit Sanchaniya
|
Katapix Media
|
Flying Car Productions
|
Razer
|
The Shipment
|
FoxRenderfarm
|
CG Tech Summit
|
Alpacalypse Productions
|
halloween
|
Hum3d Survial Car Challenge
|
Federico Ciuffolini
|
sc
|
Ralf Sczepan
|
Iavor Trifonov
|
Clarisse
|
CGTS Malaysia
|
Isotropix
|
C4D
|
Tomasz Bednarz
|
V-Ray
|
Cinema 4D
|
MAXON
|
siggraph caf
|
Evermotion challenge 2017
|
CGTrader Space Competition
|
Henrik Lein
|
film of the year
|
Le Anh Nhan
|
Planet Unknown
|
Fox Renderfarm 2017 Achievements
|
CSFF
|
Julio Soto
|
boar 2017
|
Deep
|
SIGGRAPH Asia 2017
|
Chris Sun
|
Glass Cage
|
Fox Renderfarm
|
Making Life of Bri' n Chris
|
fox renderfarm interview
|
anthem studios
|
The Rookies
|
Peter Draper
|
Makuta VFX
|
The Rookies 2017
|
Baahubali 2
|
CG Competition
|
hard drive
|
hum3d contest
|
enchantedmob
|
CG Studios
|
Rookies
|
Academy Awards
|
RAYVISION MILESTONES
|
CGTS
|
CGVray
|
weeklycgchallenge
|
SketchUp
|
siggraph 2017
|
Chris Buchal
|
SIGGRAPH Asia
|
LightWave
|
Indigo Renderer
|
Rafael Chies
|
V-Ray RT
|
CPU Rendering
|
NVIDIA Iray
|
Chaos Group
|
OctaneRender
|
Redshift
|
Vray
|
STAR CORE
|
CICAF
|
VR
|
Mr. Hublot
|
Ribbit
|
Blender Cycles
|
GPU Rendering
|
Linux
|
Monkey Island
|
LuxRender
|
HPC
|
Render Farm
|
RAYVISION
|
Life of Bri
|
WORLD LAB
|
Michael Wakelam
|
3D Rendering
|
Online Render Farm
|
Alibaba
|
Baahubali
|
阿里雲
|
VAX
|
Malaysia
|
Aliyun
|
2015 Hangzhou Computing Conference
|
Oscar
|
SIGGRAPH
|
CGTrader
|
Kunming Asia Animation Exhibition
|
Evermotion
|
RenderMan
|
Categories
---
RAYVISION News
---
RAYVISION Projects
---
RAYVISION Lectures
---
CG Challenges
---
Top News
---
Blog
---
Fox News
---
Fox Talk
---
Hot Spots
---
Recent News List
---
Kre8tif! 2019 Fox Renderfarm will see you in Malaysia!
2019-08-16
---
Big Shots Here!Fox Renderfarm @ SIGGRAPH 2019
2019-08-09
---
Tutorial: Fox Renderfarm Mini Program in WeChat
2019-08-09
---
BoBoiBoy Movie 2 To Be Released In 5 Countries With Much Sensation In This Summer
2019-08-08
---
Interview With The Volunteers Of SIGGRAPH 2019
2019-08-02
---
Shenzhen & Los Angeles Chapters Meetup In SIGGRAPH 2019
2019-07-31
---
The Best Cloud Rendering Service Provider
2019-07-23
---
Cloud Render Farm Company's Introduction Video
2019-07-18
---
An Amazing Dragon Ball 3D Animation Project Supported By Fox Renderfarm
2019-07-12
---
Partners
Medias