BoBoiBoy Movie 2 To Be Released In 5 Countries With Much Sensation In This Summer
BoBoiBoy Movie 2, which used service provided by Fox Renderfarm, is a 2019 Malaysian computer-animated superhero comedy film. It is Animonsta Studios second film and the sequel of BoBoiBoy: The Movie (2016).
This film is about Retak'ka, an ancient being with elemental powers that intends to seize BoBoiBoy's elemental powers. With the help of his friends, BoBoiBoy needs to stop Retak'ka from taking BoBoiBoy's powers.
This is the first time a Malaysian animated film will be released simultaneously in 5 countries, including Malaysia, Indonesia, Brunei, Singapore, and Vietnam on 8 August 2019.
While most animation studio takes close to four years to complete a film, Animonsta Studios pushed itself to finish BoBoiBoy Movie 2 in just 12 months with a budget of RM 7 million.
Animonsta Studios's CEO Nizam Abd Razak, who is also the film's writer, director and co-producer explained: "We did face a lot of challenges making this movie in 12 months."
"Fans can expect exciting visuals and plenty of action sequences. We've enhanced the animation quality with some new software, which allowed us to not only work on the product faster but animate moving water, moving trees and even add movements to hair. In the first film, we didn't have any of this." said Nizam.
The cooperation between Animonsta Studios and Fox Renderfarm went very smoothly. As for Fox Renderfarm's , Animonsta Studios reckoned that it's fast and reliable. The service has successfully delivered the job within limited time frame without have to compromise the quality.
BoBoiBoy will see you guys on the big screen this summer!
More details: https://news.monsta.com/monsta-unveils-boboiboy-movie-2-teaser-trailer/
---
RAYVISION MILESTONES
29/12/2015
RAYVISION Was Authorized by IBM to Be the  Reseller of Aspera
Aspera's software moves the world's data at maximum speed, regardless of file size, transfer distance or network conditions. At the heart of our solutions is our patented FASP® transport technology – a breakthrough transfer protocol that leverages existing WAN infrastructure and commodity hardware to achieve speeds that are up to hundreds of times faster than FTP and HTTP. Supporting deployments on premise or on the public, private and hybrid cloud platforms, and covering a wide range of server, desktop and mobile operating systems, Aspera software delivers end-to-end security, 100% reliability and exceptional bandwidth control. On December 29th, RAYVISION was authorized by IBM to be the reseller of Aspera.
10/12/2015
RAYVISION Established Cooperative Relationship with Redshift
RAYVISION established a cooperative relationship with Redshift development team. Redshift is the world's first render engine fully based on GPU computing. RAYVISION got the permit from Redshift to provide GPU rendering service and to be an agent to sell Redshift renderer.
09/12/2015
RAYVISION Was Applicable to RenderMan
RenderMan is widely used in producing top-level moving images because of its extremely high quality and speed. It's an essential rendering solution used in high level fields such as animation and film VFX. And besides the Pixar and Disney, many other famous production companies such as ILM and Sony are also using the RenderMan as one of the final solutions for rendering. On December 9th, RAYVISION was applicable to RenderMan.
30/11/2015
RAYVISION Proudly Became a Sponsor of Evermotion Annual Challenge 
Founded in 1998, Evermotion is a famous 3D model resource network in global CG industry. Evermotion creates and develops products that help CG artists with their 3d visualizations by speeding up their workflow and increasing their quality of output. As one of the world's leading , RAYVISION (FoxRenderfarm) sponsored so many world-class challenges. This time, RAYVISION (FoxRenderfarm) proudly became a sponsor of Evermotion annual challenge.
18/09/2015
"Baahubali - The Beginning" Become Indian's Top-Grossing Movie
As 2015 India's top budget film, the historical Indian epic blockbuster "Baahubali - The Beginning" become Indian's top-grossing movie. This movie was directed by renowned Indian director S.S. Rajamouli, co-starring Prabhas and Rana Daggubati. Baahubali's CGI visual effects were collaborated with a local company Makuta VFX. RAYVISION (FoxRenderfarm) was tasked with the responsibility of rendering the movie. RAYVISION (FoxRenderfarm) as rendering expert and probably one of the world's largest are eager to work with any production houses to produce top quality special effects as well as animations.
20/08/2015
RAYVISION Cooperated with the World's Fastest Supercomputer Tianhe-2
Tianhe-2 developed by the National University of Defense Technology is the fastest supercomputer in the world. A group of computer scientists and engineers who twice a year release the "Top500" list of fastest supercomputers measured the Tianhe-2 at 33.9 petaflops (quadrillions of calculations per second). That's nearly twice as fast as the Titan, which was relegated to the second spot on the list. RAYVISION partners with Tianhe-2 National Supercomputing Center in GuangZhou to provide better cloud render service.
20/07/2015
RAYVISION Sponsored Shandong University "Visual Computing Summer School" Talents Cultivation
Shandong University Visual Computing Summer School was opened on July 20th, 2015 in Qindao, Shandong, sponsored by RAYVISION (FoxRenderfarm) and other companies. More than 20 world-famous Visual Computing experts were invited to give lectures on general theory and development of Visual Computing, which can be compared with the SIGGRAPH Conference. Baoquan Chen, the president of SIGGRAPH Asia 2014, acted as the principal of the Visual Computing Summer School. Michael Liang, the president of RAYVISION, delivered a speech at the conference and gave his best wishes to the attendees.
10/07/2015
"Monkey King: Hero Is Back" Became a Myth in the Chinese Animation History
In the era that Chinese animations are easy to become box office flop, the animated film rendered by RAYVISION survived and become a hit. As a backstage hero of Oscar Best Animated Short Film "Mr. Hublot", RAYVISION rendered abundant magnificent Chinese Animation, such as "Dragon Nest: Warriors' Dawn", "The Legend of Qin", "10,000 Years Later", "Robb Rabbit", "Three Pigs and the Lamp". "Monkey King: Hero Is Back" is the most outstanding animated film that becomes a massive hit and a myth in the history of Chinese Animation.
16/06/2015
Mili Pictures Partners with RAYVISION Inc. to Make World-class Movies
During Shanghai International Film Festival, Mili Pictures held a press conference announcing Mili Pictures officially teamed up with RAYVISION to form a strategic partnership. In the future 3 years, Mili Pictures will partner with RAYVISION to make 12 world-class movies to enter the international market.
01/06/2015
RAYVISION Developed "Drag-and-Drop" Render Submission
RAYVISION's highly praised Renderbus cloud render farm released a new generation of rendering platform. Instead of traditional web submission method, it was improved to "Drag-and-Drop" submission. You can get thousands of computing nodes from RAYVISION with only one second, and through API you can easily and seamlessly connect with present work environment pipeline, which realized fully-automated rendering.
01/05/2015
RAYVISION Established Coopreative Relationship with Chaosgroup V-ray
Chaosgroup is the developer of famous V-ray renderer. They have a large number of users in China. In 2011, RAYVISION has become V-ray's official authorized render farm. This time, RAYVISION and Chaosgroup reached a long-term cooperation agreement.
28/04/2015
Aliyun Partners with RAYVISION Inc. to Provide Global Visualization Cloud Computing Services
On April 28th, 2015, Simon Hu, president of Aliyun Computing Co., LTD and Michael Liang, president of RAYVISION Inc., held a press conference in Alibaba's Hangzhou headquarter announcing Aliyun officially teamed up with RAYVISION to form a global strategic partnership to provide global visual cloud computing services. Many honorable guests attended the press conference and gave praised speeches such as Michael Liang, the president of RAYVISION Inc., Zhang Qiang, the CEO of Alibaba Pictures Group Limited, Mr. Laurent Witz, the director of "Mr. Hublot" who won the Academy Award for Best Animated Short Film at the 86th Academy Awards, Nickson Fong, the winner of lifetime Academy Award for Scientific and Technical Awards in 2013 as well as representatives from famous VFX and animation studios.
24/04/2015
"Uncover Mystery of Oscar" Movie Seminar Was Held in Beijing Film Academy
"Uncover Mystery of Oscar" Movie seminar was held in Beijing Film Academy on April 24th, 2015. It was jointly organized by Beijing Film Academy, China Film Industry Research Institute and RAYVISION. Many experts in entertainment industry attended this seminar. Laurent Witz (the director of Mr. Hublot) and Nickson Fong (Oscar winner for Technical Achievement) uncovered mystery of Oscar and discussed the creation of Oscar works from director's perspective and movie technology.
06/03/2015
RAYVISION's Input Storage Was Upgraded to SSD Storage
RAYVISION's storage server was upgraded to expensive SSD storage, with which there is no pressure for RAYVISION's rendering platform, even if hundreds of thousands of machines are rendering a huge amount of files at the same time. It completely solved the problem of network io rendering storage, improved rendering efficiency further, and reduced the probability of frame lost.
20/02/2015
RAYVISION Cooperated with CGTrader to Sponsor Their CG Challenges
CGTrader is the highest growing, hippest and happening 3D model market on the Internet. It's 230,000+ model library will serve all of your needs. Human faces, medical equipment, interior details, stylized characters and more are available. As for now, RAYVISION (Fox Renderfarm) has sponsored 6 CGTrader Challenges: 3D SciFi Challenge, CG Flora & Fauna Challenge, CG Game Characters Challenge, First Model Challenge, Science/Medical Challenge and CG Wildlife Challenge.
27/09/2014
Michael Liang, the President of RAYVISION Inc. Was Invited to Golden Rooster and Hundred Flowers Film Festival
The 23th Golden Rooster and Hundred Flowers Film Festival was held in Lanzhou province, China, from September 24th to 27th in 2014. Reputed as China's top film gala, the annual China Golden Rooster and Hundred Flowers Film Festival has the longest history and greatest influence. It launches a series of cultural activities every year, including the appraisal of awards, the exhibition of Chinese and foreign new films, the academic seminars, the film trade fair, international cultural exchanges and entertainment performances. The festival is best known for its focus on academic fields, the extensive participation of the masses, and the unfixed host city. Michael Liang, the President of RAYVISION Inc. was invited to Golden Rooster and Hundred Flowers Film Festival and delivered a speech on the China Film Industry Development & Financial Investment Summit Forum.
08/08/2014
"The Legend of Qin" Start a Trend of Chinese Animation
"The Legend of Qin" produced by Sparkly Key Animation Studio is a motivated 3D animated film. The animation was adapted from a Taiwanese novel. Since its creation, it has attracted so many young Chinese audiences. RAYVISION provide the cloud render service for this animation. It takes 8 months with over 6000 scenes and 300 to 400 machines.
31/07/2014
"Dragon Nest: Warriors' Dawn" Won the Best Animated Visual Creativity Award
Adapted from a popular online game, "Dragon Nest: Warriors' Dawn" was released on July 31st, 2014. This animated film was directed by Song Yuefeng, rendered by RAYVISION, and produced by Mili Pictures and NASDAQ:GAME. The story and plot were designed by Bill Borden. It is a big-budget animated film with the features of epic, fantasy, adventure and war. "Dragon Nest: Warriors' Dawn" won the Best Animated Visual Creativity Award in Canadian International Film Festival.
29/07/2014
RAYVISION Sponsors CG Talents Cultivation Activity
In order to educate and discover talent in CG industry, RAYVISION sponsors CG talents cultivation activity of SILKROAD EDU. RAYVISION provides coupons and cloud render farm courses for the outstanding students. Besides, RAYVISION's cloud render technical team for 86th Oscar Best Animated Short Film will deliver lectures to these students face to face, and introduce the world's most advanced cloud render technology to the future CG talents.
23/06/2014
Malaysian Flick "Ribbit" to Premiere at Niagara Fest
Malaysian Flick "Ribbit" to Premiere at Niagara Fest. The rendering part of this cartoon movie has been done by FoxRenderfarm which belongs to RAYVISION Inc. Canada's Niagara Integrated Film Festival (NIFF) is taking place June 19-22, showcasing a hand-picked selection of films around the world. One of the premieres that will be featured at the event is the global debut of Malaysian animated film "Ribbit" from KRU International's Kartun Studios. "Ribbit" won the Best Family Film Award at NIFF.
03/03/2014
"Mr. Hublot" Won the 86th Oscar Best Animated Short Film Award
"Mr. Hublot" is a Luxembourg/France co-produced 11 min animated film won the 2014 Oscar for Best Animated Short Film. Produced, written and directed by Mr. Laurent Witz and co-directed by Alexandre Espigares. Designed by sculptor Stephane Halleux, the story is set in a realistic world that is a combination of steam punk and a bizarre futuristic world. As "Mr. Hublot" rendering partner behind the scenes, RAYVISION (FoxRenderfarm) participated in the whole rendering process.
---
Tsui Hark And His Detective Dee: The For Heavenly Kings Coming Back
Numerous tags have been attached to Tsui Hark, and "Entrepreneurs" in the film industry" would be the best one to sum up all of them. This Vietnam-born Chinese film director, producer, and screenwriter has created tons of blockbusters during the past years and outstood the Hong Kong and Chinese film fields with his unique approach.
Tsui Hark has always considered the special effects as a priority in his film production. The Detective Dee film series that he participated producing demonstrate profoundly what Tsui Hark style is and no doubt represent the top level of innovative Chinese fantasy movie.
"Don't repeat with your previous work, you have to be innovative."
This is the core concept of Tsui Hark. For decades, Tsui Hark has tried many forms of expression in his works, and the general effect is difficult to conclude. Some of the special effects shots of Detective Dee: The Four Heavenly Kings are made by South Korean and Japanese companies, which are among the best in the industry, which is a huge challenge for the UnitedPower Films. In the production, the team has encountered various difficulties, but the effect of the film also proves their strength.
In the year of 2010, Tsui Hark created the very first film of the Detective Dee series- Detective Dee And The Mystery Of The Phantom Flame, and successful received 300 Million box offices and been nominated and served as the main entrée for Venice film festival. Since then, his commercial value and aesthetic film scene received a unanimous recognition from within the film industry.
The Pre-History of Detective Dee Series
In the real world, Detective Dee was a seventh-century politician in the court of Chinese Empress Wu Zetian of the Tang Dynasty (618-907). But he has evolved into a Chinese version of Sherlock Holmes in the 18th-century novel Di Gong An by an anonymous writer. Dutch writer Robert van Gulik translated the ancient novel in the 1940s as the Celebrated Cases of Judge Dee, making Di known in the West as Dee.
Now, the famous character who has inspired a series of screen productions in recent years returned to the big screen in the period-action film-Detective Dee: The Four Heavenly Kings,a lavish fantasy set during the Tang dynasty, those dangerous people include an army of enchanters, each with their own dark-magic expertise and an impasto of sinister face paint.One of them bursts into flames a lot, while another hides in other people's shadows. Hailing from the Jianghu underworld, they operate in service of the scheming Empress Wu (Carina Lau), who's determined to wrest control of the imperial court away from her husband, the Emperor (Sheng Chien).
Following the events of Young Detective Dee: Rise of the Sea Dragon(2013), in which Dee successfully defeated a nasty monster, the Emperor now regards the detective so highly that he grant him tasks with safeguarding a much-coveted weapon called the Dragon-Taming Mace.
Detective Dee: The For Heavenly Kings has brought to Australia and New Zealand cinemas on 27 July 2018.
And this special effects has outstood among all of the other Detective Dee series in its visual, action and storyline. Fox Renderfarm is responsible for partial special effects production and the , along with the other members of the production team, together created a series of scenes that dazzle the audience again and again.
UnitedPower Films participated in the film production. Although only entitled to three shots, the project still contains great challenges due to the director's high standard and time limit. To this end, the production team of UnitedPower Films has paid great attention to it from the very beginning and has done a lot of preparations from the procedure arrangement to the various processes and the performance of the technology.
"At the beginning of the meeting with the director, the director has already outlined the script and the responsive instructor has also made a version of the layout confirmed by the director. This saved us time to set the elements involved in the scene precisely. Unlike most of the previous works, "The Four Kings of Di Renjie" is not a simple packaging task, the VFX process is produced, which involves multi-sector scheduling and coordination."
——Jun Jiang, Visual Effects Supervisor of UnitedPower Films
Single Frame Concept Map Production
(1)Make a single-frame conceptual map for the existing screen, and prepare asset classes such as models of the king, the woods, the dragons, and the stones;
(2)Test the special effects screen (R&D), including the spider silk wrapped around the dragon, the cloud, the fog, the stone and the leaves;
(3)After extracting the animation in the Layout file, start the animation finishing;
(4)Confirm the concept map and assets, and start to arrange the single-frame test of the next link;
(5)Confirm single frame and output dynamic sample;
(6)Adjust the stereo effect and QC check.
"In the production process, I have to admire the director's visual judgment. He often gives advice on some very professional details. Once there is uncertainty, immediately adjust the attempt with a layered single frame image, and then give the exact the answer: this professional and pragmatic spirit is very inspiring to us."
The "Ghost Night Fire" Scene
In the process of making "Ghost Night Fire" special effects scene, the audience has accumulated a lot of valuable experience. After interviews, when the UnitedPower Films received the production tasks with two weeks notification. After receiving the test shot, the team immediately arranged the Match Move to detect the camera and scene ratio and then matched the animation department to the "ghost night" action (not only the body movement matching but also the grooming and clothes, etc.). At the same time, Roto is quickly prepared, and the effect test is also carried out at the same time when the message is produced.
Https://v.qq.com/x/page/f0756yc7gzk.html
"Because we have done some fire effects before, so the progress is faster. But the fire of 'Ghost Night' must reflect the demon feeling of the 'Dark Force'. So, I used a lot of time to adjust the details."
The UnitedPower Films completed a seemingly impossible scene test in one day and was confirmed by the director. In post-production, it is only necessary to standardize the effect by standardizing the test lens. The high-efficiency lens test lays the foundation for the production of other lenses in the same field and shortens the production time.
Helps the Best Visual Effects
"We have to render nodes which can meet our daily rendering needs. But when facing some special rendering tasks, such as spiral clouds, or when in a short notice to submit the task, the internal nodes are obviously not enough. Therefore, choosing the right external to help us complete the task in time, it is extremely important to submit the film on time. Through the cooperation with Fox Renderfarm for a long time, we have experienced many advantages of Fox Renderfarm rendering service.
First of all, Fox Renderfarm can provide multi-tasking and multi-type rendering services. During the rendering process, we can select different software and renderers according to different production content. Secondly, Fox Renderfarms technicians are online 24 hours a day. When we encounter various complicated technical problems in rendering, they can help us solve them quickly and solve the problems. And in the service process, the Fox Renderfarm team is also very careful, able to timely feedback other problems appearing in the rendering, and find solutions, so that we have no obstacles to submit tasks. "
An integral special effect is a combination of story, special effects, and techniques.
---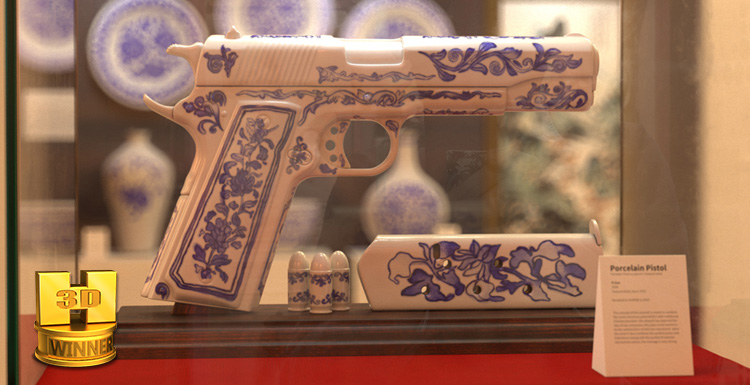 Interview With Yi Sun, The 1st Winner In Hum3D's Three D Gun 2 Competitio
It is our honor to have an interview with Yi Sun, the first place winner in Hum3D's Three D Gun 2 Competition, which is also sponsored by Fox Renderfarm, a leading render farm service provider in CG industry. Share this interview with everyone, here are the dialogue between Fox Renderfarm and Yi Sun.
Fox Renderfarm: Hi, Yi Sun, congratulations to winning the 1st place in this contest, thanks so much for taking your time to have the interview with us. Firstly, would you please give a brief introduction about yourself?
Yi Sun: Yes, my name is Yi Sun, 25 years old, from China, I had a bachelor degree in 3d animation and I'm currently studying Master of Design in Sydney.
Fox Renderfarm: How long have you been in the CG industry? And how did you make the decision to get into the CG industry?
Yi Sun: I haven't found a job in the CG industry yet, but I've been teaching myself 3D for 5 years now. I started doing silly short videos when I was a kid. back then I discovered I can make some visual effects for videos in After Effects, but soon, I realized the 2D visual effects is very limited, I want to make more sophisticated effects, especially 3D effects. so I started learning 3D software. At that time I just thought it was cool, I never thought about doing this for a career, until I visited the universal studio in Los Angles. I got a chance to listen to the Hollywood VFX artists talks about the VFX production of the blockbuster movies and it blew my mind. I've been dreaming to work on a blockbuster movie ever since that talk and I've been working very hard trying to put my first step in the CG industry. I hope my dream will come true soon. Fox Renderfarm: It is a great experience. Wish your dream come true. About the work "Porcelain 1911", what inspired you to come out the idea of making it? Yi Sun: The idea is very simple, combining two completely different objects together. I used to do this kind of design practice a lot when I was learning character design in 3D animation. In "Porcelain 1911", I try to combine the porcelain element I familiar with and a gun which I'm not quite familiar with. I think as a 3d artist, the biggest advantage I had is my cultural background.  I've seen a lot of Chinese porcelain as I grow up, I found them very beautiful, so I feel very comfortable to work with porcelain element in my design. if this competition is about design a realistic and futuristic sci-fi gun, I believe there are millions of 3d artist who can design better sci-fi gun than me, because I never have seen or touch a real gun.
Fox Renderfarm: It is an interesting idea. How long did it take you to finish the work?
Yi Sun: I was doing a master degree while working on the "Porcelain 1911", I had 3 assignments from Uni so I barely had time to work on it, sometimes I only have 15 minutes before I got to go to sleep. It took me about 2 months, but I think the actual time I spent on it is only about 120 hours. Now I look at it, I think it could be done better, there are still many things I want to polish in this work.
Fox Renderfarm: What software, renderers, plugins did you use in this work?
Yi Sun: My main 3d software is Maya, and I used Mari (non-commercial) for texturing, and redshift for rendering and photoshop.
Fox Renderfarm: Did you meet any difficulties when creating this work? And how did you solve it?
Yi Sun: The difficulties I faced in this project is to create the realistic hand paint graphic of the Chinese porcelain, I tried to import vector into Photoshop apply filters but the result looks very fake, I tried to download watercolour brush for photoshop, but it doesn't look good either. Then I realized it's not possible to create realistic paint mark on the computer, so I decided to create the texture physically with watercolour. I realized even though we had so many presets, filters and plugins to helps us create digital works, but they can never replace traditional mark making techniques, as a digital artist, I should always remember to respect the physical medium. Fox Renderfarm: Anything else you would like to share with CG enthusiasts? Yi Sun: I think CG is the best medium for self-expression, you can create almost anything and everything, that's why there are many things to learn, too many. I spent 5 years learning CG and I still feel that I know nothing about it, that's why I think we should always be humble to learn and we should try to use our cultural background as our advantage to develop our own unique style.
Fox Renderfarm: Yes, totally agree with you. I hope you can make more wonderful works in the future, and you will be an excellent CG artist. Thanks so much for your time. More Yi Sun's artworks: yisun.artstation.com
---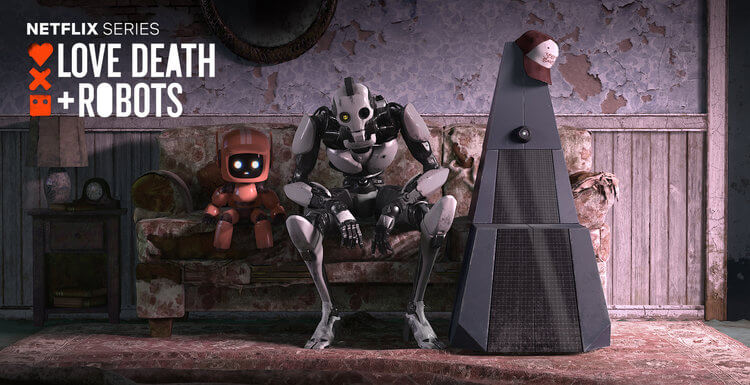 Interview With Blow Studio, One Of The Animation Producers Of Netflix's Love, Death & Robots
Love, Death & Robots, is an American adult animated anthology web television series on Netflix, consists of 18 stand-alone episodes, all under 20 minutes long and all produced by different casts and crews. Now, Fox Renderfarm is so happy to have an interview with Blow Studio, the animation producer of "Three Robots" in Netflix's Love, Death & Robots, and honorable to provide cloud rendering services for "Three Robots". Here is the interview regarding "Three Robots" between Blow Studio and Fox Renderfarm.Fox Renderfarm: We noticed that you provide production services for commercials, TV shows, short films, and many other formats related to animation, so can you please give us a brief overview of Blow Studio?Blow Studio: Blow Studio is an animation and VFX production company formed in 2011. We provide production services for commercials, series, short films, and many other formats related to animation. In addition, we are always looking for personal projects to push our limits.We have worked on projects for brands such as: Netflix, Chanel, River Island, Johny Walker, MTV, Izze, Axe, Rdio, Sanex, Vimeo and others.Fox Renderfarm: Which part is the most important in production of this project?Blow Studio: All production stages are important. Every step must have an even quality so the final product is balanced. Considering the type of story, if we had to choose a fundamental area of this episode that required a greater effort from us, I think we would choose animation.Fox Renderfarm: Can you share with us the challenges in the production of this short film?Blow Studio: The animation was a challenge because we had to animate about 120 shots mixing styles. We had to invest a lot of effort in this area in order to take forward the projectAnother challenge I would like to highlight is the making of a realistic talking cat. Modeling, shading, rig, animation, hair...everything required the highest quality to make this character credible. The cat was the most complicated character of this episode and we are very proud of the result.Fox Renderfarm: How do you like this short film? Which part do you think is the most interesting?Blow Studio: Three Robots is the most important project we have made at Blow Studio. We love the story, the tone and the visual design. If we had to choose one sequence, maybe it would be the abandoned house. It's a very funny part, with a delicious animation and hilarious lines. Also, here is when we meet the cat, a character that will be the key at the end of the story.Fox Renderfarm: What do you think of Netflix's animated series Love, Death & Robots?Blow Studio: We are fans of "Love, Death & Robots" and we are completely into adult animation. Before the series, back in 2017 we release a short film called "Alleycats", and it goes in the same tone of "Love, Death & Robots". This is a short film where we did what we wanted to: ninja cats slicing their heads through the alleys of the city with a dark vengeance background reflected in the story. So yes, this is the kind of things we love to do.We needed someone to stand for this kind of animation, and Netflix did the bet. We just hope they continue investing in this type of content because it looks that it's something people was asking for.Fox Renderfarm: Which episode do you like the most in season 1 of Love, Death & Robots? Why?Blow Studio: All episodes have a very high level of quality and something to highlight, so it's very difficult to choose just one. But if we had to, we will surely choose "Three Robots" because making it was very satisfying and it is like our little baby.Fox Renderfarm: Speaking of rendering, please tell us more about your overall experience with Fox Renderfarm?Blow Studio: It was a pleasant surprise to work with Fox Renderfarm. We had to outsource some parts of the render in order to deliver on time and Fox Renderfarm allowed us to meet our deadline. Sure we will work again with them if we need to.Fox Renderfarm: In closing, is there any interesting behind scene story you would like to share with us?Blow Studio: Thanks to 'Three Robots' now we are cat experts. We had to do a very laborious study of them to reach this quality, and we really don't know how much hours we had to spend watching references for animation, the hair, the anatomy, the behavior of the skin, etc.And we just wanted to say that it has been an adventure and an honor to be part of the production team of this amazing project along with the best CG studios today.Fox Renderfarm: Thank Blow Studio for taking time in this interview, looking forward to seeing more and more wonderful works produced by Blow Studio.
---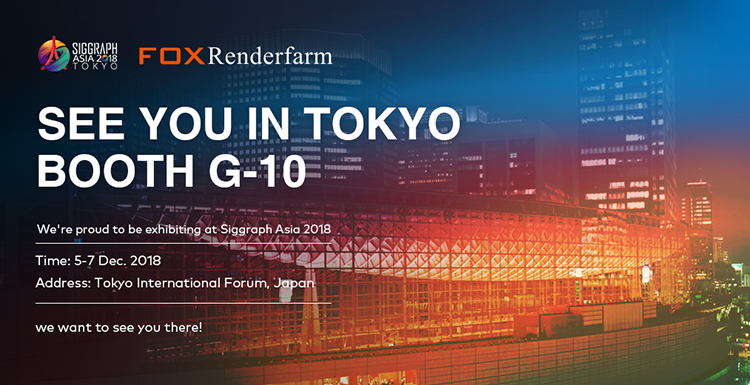 Looking Back SIGGRAPH Asia's Black Technology with Fox Renderfarm
On 4-7 December  2018, the 11th ACM SIGGRAPH Conference and Exhibition on Computer Graphics and Interactive Techniques in Asia was taken place at the Tokyo International Forum in Tokyo, Japan.As the premier forum of the CG industry, it brings together the world's leading experts and creative people, who are excited by research, science, art, animation, gaming, interactivity, education and emerging technologies, to discuss the development trend in the field of computer graphics.This year's SIGGRAPH Asia is based on the theme of "Crossover", which shows the intersection of technology, art, culture and digital industry. In addition to traditional items such as technical papers, emerging technologies, art shows, computer animation festivals, courses, papers, technical posters and conferences, new content such as Real-time Live, VR Cinema and Product Gallery is also available. To enrich the experience.In this SIGGRAPH Asia, the featured papers were including the Hybrid Grains, Aerobatics Control of Flying Creatures via Self-Regulated Learning, A System for Acquiring, Processing, and Rendering Panoramic Light Field Stills for Virtual Reality, Bend-It: Design and Fabrication of Kinetic Wire Characters, paGAN: Real-Time Avatars Using Dynamic Textures, Deep Blending for Free-Viewpoint Image-Based Rendering, The Need 4 Speed in Real-Time Dense Visual Tracking, GPU Optimization of Material Point Methods. It is because of these technologies that CG work continues to advance and develop.At this year's SIGGRAPH Asia exhibition, Fox Renderfarm received many professionals in the field of film, animation, architectural design visualization, gaming and commercial advertising company from all over the world, and answered the cloud rendering process and technical issues. In order to solve the problem of slow transmission and interrupted transmission of large files across regions and regions, Fox Renderfarm's sister brand, Raysync, can launched a large files with a transmission speed of 100 times in one second. The transmission acceleration service also had attracted many people to communicate with us.In addition, SIGGRAPH Asia 2018 Conference Chair Ken and Director Ayumi, SIGGRAPH Asia 2019 Conference Chair Tomasz, MDEC (Malaysia Digital Economy Development Agency) officials and other Fox Renderfarm partners also visited the Fox Renderfarm booth to have an exchange. The conference presented a large number of latest computer graphics, interactive technology, artificial intelligence and other research results, development status and future development trends. It is reported that the 12th ACM SIGGRAPH Conference and Exhibition on Computer Graphics and Interactive Techniques in Asia-Pacific will take place from 17-20 November 2019 at the Brisbane Convention and Exhibition Centre (BCEC) in Brisbane, Australia. Tomasz will be the Conference Chair. Maybe more CG industry's black technology will be taken to us in Brisbane, let's waiting for the special surprises!
---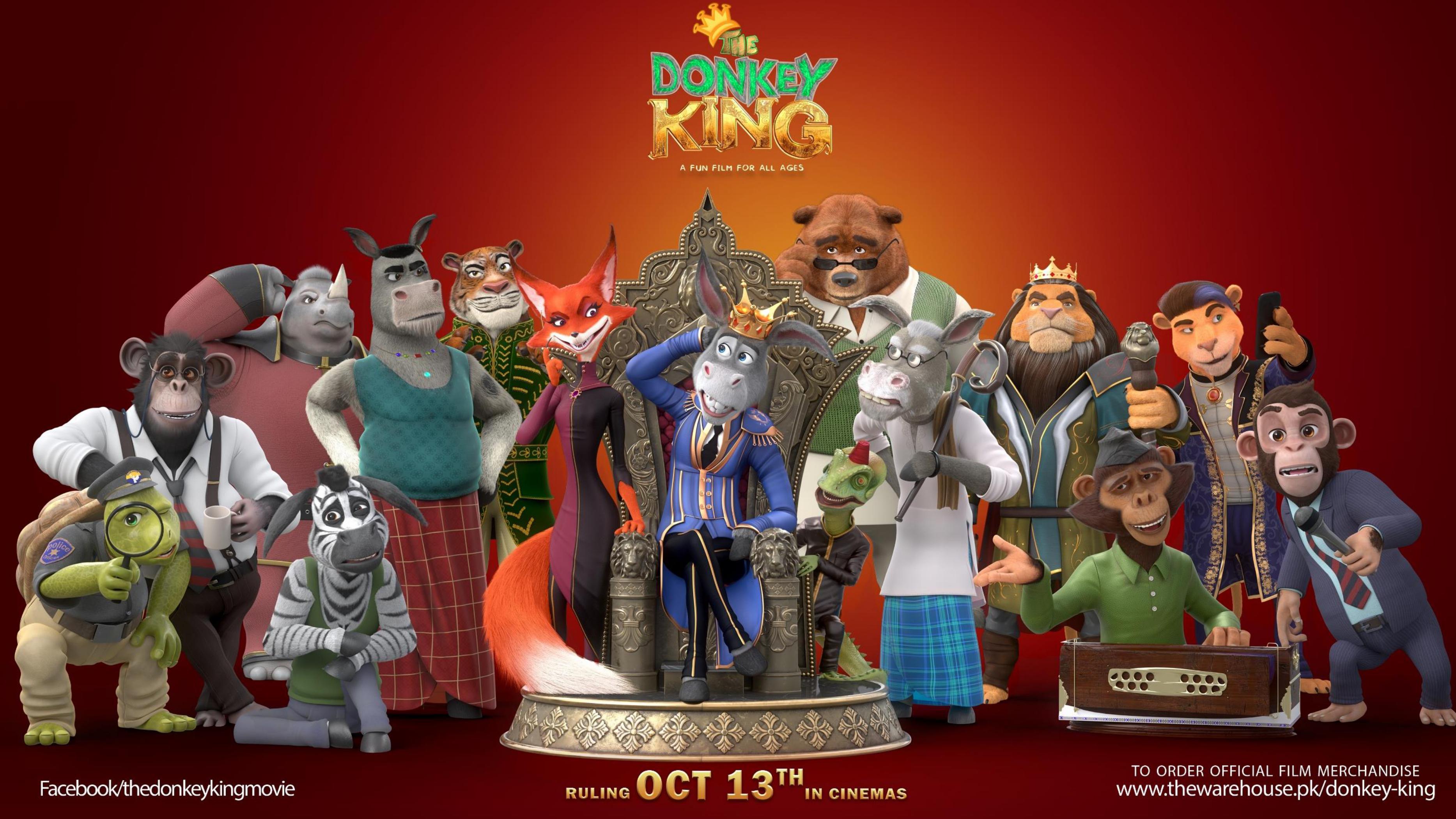 Aziz Jindani | Studios Life Is Better with Fox Renderfarm
The much awaited and biggest Pakistan's and Talisman's first animated film - 'The Donkey King' will be released today, which will hit box office across Pakistan. Director Aziz Jindani and others attended the grand ceremony of The Donkey King. Aziz Jindani succeeded in giving a great gift to viewers and fans in shape of The Donkey King. And marketing and promotions have been unprecedented for any movie to have come out from Pakistan. Fox Renderfarm specially interviewed him for the production story of The Donkey King.The Plot A roller coaster comedy film for all ages with a crisp run time of 105 minutes. Language is Urdu / Hindi with subtitles in English and Arabic. This is the story of Mangu, a happy go lucky, dreamer donkey. In his quest to realize his dreams and transcend his being, Mangu accidentally ends up as the "popular choice" to be the King of Azad Nagar. Little did he know that he was a mere pawn in the machivallaious design of Ms. Fitna (a fox) who had her ulterior motives to dethrone the Lion and prevent heir apparent from succeeding him. Will Mangu rise to be the king he had promised to be or will he resign to being a puppet? Will Fitna succeed in realizing her ulterior goals? Will Azad Nagar ever recover from this chaos?Aziz Jindani – Co-Producer & DirectorA global brand builder with +17 years experience at Procter & Gamble across Pakistan, USA, Singapore, Kenya, and UAE.The architect of the Commander Safeguard animated series, a branded entertainment property designed to promote the importance of hand washing among children. This is the longest running and most popular local animated series in Pakistan and has also been re-applied across China, Philippines, Russia, Nigeria, Mexico, and the Arabian Peninsula. Commander Safeguard is featured as a case study on marketing to Low-income consumers in 5th Edition of Advertising and Integrated Brand Promotion by Chris Allen and Thomas Guinn (University of Cincinnati, Montana University and University of Wisconsin). Aziz has furthered his passion for animation by establishing Talisman Animation Studios, a storytelling company with the objective to create original Pakistani IP content. The Donkey King movie is the first property to come out of this endeavor.Interview with Aziz Jindani1. Please tell us something about yourself, what do you do and what film projects have you participated?I am a career brand builder with over 18 years of experience at Procter & Gamble, working across USA, Singapore, Kenya, Dubai, and Karachi. During this time I happen to lead the client team that created an animated superhero property for a leading anti-bacterial soap brand (Safeguard / sold under the trademark of Shu Fu chiya in China). This superhero character achieved cult status in Pakistan and has been reapplied in various parts of the world including China.  More recently, I have given up my P&G job and set up a content creation company in Pakistan by the name of Talisman Animation Studios and our first project is this film called The Donkey King.2. Can you briefly introduce The Donkey King?The Donkey king is an animated family comedy for children and children at heart. It's a story of Mangu, a dreamer, happy go lucky donkey. The story traces Mangu's extraordinary journey from a small town dhobhi ghat to a royal palace during which he rises, falls and then rises again to prove to the world that he may be born a donkey, but is not one. In a nutshell, Donkey King is an allegorical story of the triumph of an underdog. The core objective of the film is to inspire children and adults alike to reach their full potential, regardless of the skills and talents they are born with.The film has an ensemble voice cast including some of the top names from Pakistan film industry. These include Jan Rambo, Hina Dilpazir, Jawed Sheikh, Ghulam Mohiuddin, Ismail Tara, Shabbir Jan, Irfan Khoosat, Ahsan Rahim, Adeel Hashmi and Faisal Qureshi amongst others. The music score is done by Shani Arshad and songs are composed by Asrar, Shuja Haider and Shani. Direction, Story & Screenplay is by Aziz Jindani, former Global Business Unit head Procter & Gamble and architect of proven, successful iconic Commander Safeguard Animation Series.3. Is it your own IP? How it was generated before making it into the animated film?Yes. 100% original IP. It was developed over a period of 12-18 months before we embarked on production with extensive and iterative concept development exercise.4. How long it took to finish the whole production? Any complicated scenes or technical barrier during the project? How you manage it?All in all, it took us about 2.5 years to finish the film from start to finish. The climax sequence (6 mins of the thrilling chase) was the most difficult one to execute. The biggest technical barrier was the slow rendering time locally due to a fur-based character and limited render capacity in-house. That is where Fox came in5. Before using Fox Renderfarm, how you solve your rendering? Any big differences? As said earlier, we were rendering in-house but were constrained by available nodes and high render time/frame due to fur based characters. The biggest difference between in-house and Fox is speed and reliability. Our speed shot up almost  5 times and there were seldom any issues with the output.  It was a great enabler to complete the project on time.6. How do you think of Fox Renderfarm? Any comment?I think of Fox as a savior for small production houses with big ambitions, like us. The rendering solution is both affordable and reliable supported by some of the most collaborative team.7. It's going to be released very soon, what do you want to say to the audience?Well, what can I say? I'd just like each and everyone to see this film because it has a relevant story that appeals to children and children at heart and is made by a bunch of crazy people at Talisman Studios who have refused to grow up.
---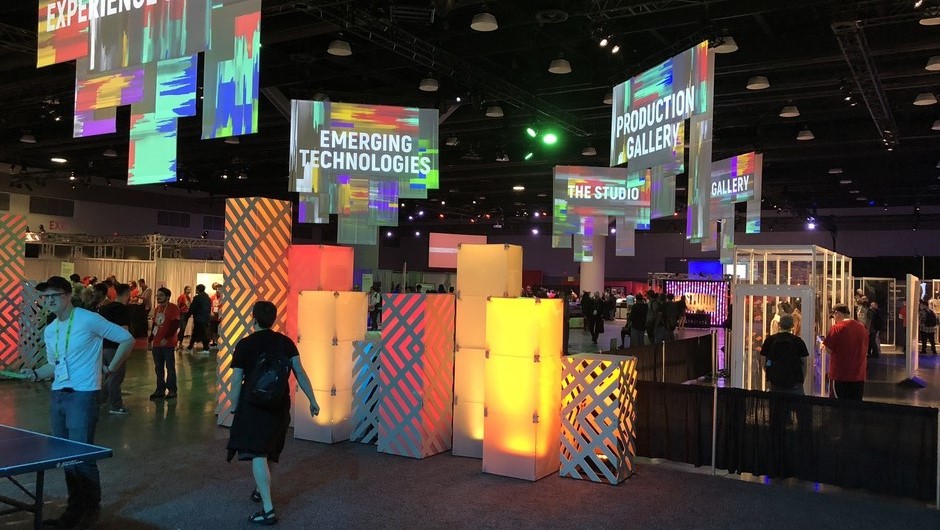 Fox Renderfarm at SIGGRAPH 2018
Pin-pointing the highlight of the SIGGRAPH 2018-the world's largest, most influential annual conference in computer graphics is a pretty tricky task. Tons of research results, demos, educational sessions, screenings, hands-on interactivity, and commercial exhibits displaying the industry's latest advances in this exciting five days event no doubt attract the most talented CG people all over the world.But Fox Renderfarm, the world's leading commercial render farm with hundreds of thousands of users worldwide, is thrilled to be at Siggraph for another epic and exciting week, and most importantly observed the huge shift in how studios are using and considering the Cloud since for 3D artwork rendering.During the exhibition, Fox Renderfarm interacted with existing and potential clients, shared the cool features of our product and exclusive behind the scenes look into this year's biggest blockbusters. Robert Wong-the Vice President of the BC Cultural Affairs Office of Canada, Tomasz Bednarz-Chairman of SIGGRAPH Asia 2019, and June Kim-SIGGRAPH IRC manager came to our booth to communicate and give an appreciation of the achievements that Fox Renderarm has accomplished in 2018. During the exhibition, Fox Renderfarm also participated in interviews with NVIDIA and several Chinese domestic media.In addition, Fox Renderfarm also cooperated with RaySync, our aligned company that focuses on big data transmission acceleration and network optimization services, to demonstrate the advantages of radium speed file transmission in all directions, attracting many professionals to stop by and communicate.As a long-term partner of SIGGRAPH, Mr. Haibin Zheng-Marketing Director of Fox Renderfarm, was also invited to attend the SIGGRAPH Global Student Volunteer Launching Conference and delivered a speech with renowned animation companies such as Dreamworks."In addition to providing powerful cloud rendering services, Fox Renderfarm always adheres to the Go Cloud Program, providing professional guidance, rendering offers and technical support to creative teams, individuals and animation studios around the world to help them."Said by Haibin Zheng. At the start-up meeting, Mr. Haibin Zheng also introduced the large-scale file transmission of radium speed and compared the advantages of radium speed through contrast.During the exhibition, Fox Renderfarm also received visits from well-known companies such as Dreamworks, MPC, DNEG, Scanline, etc., and introduced them to cloud rendering technology and high-speed transmission services for their recognition.
---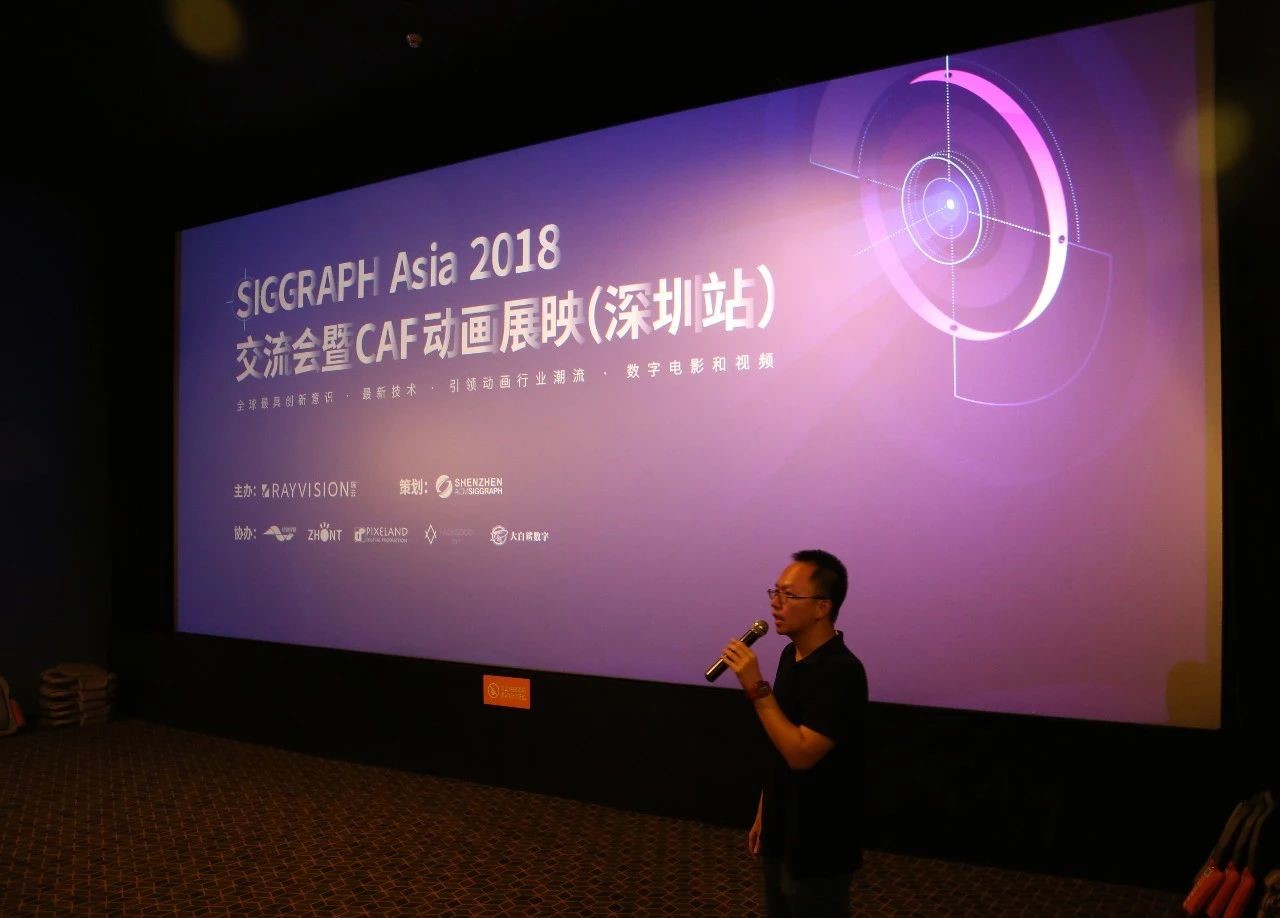 SIGGRAPH CAF Animation Exhibition and Sino-Japanese Technical Sharing Conference Was Successfully Held
The SIGGRAPH Computer Animation Festival (CAF) is the world's most innovative immersion into the latest CG and Animation technology.Recently, Fox Renderfarm's China mainland headquarter-Rayvision, successfully held SIGGRAPH Asia 2017 CAF animation exhibition and Sino-Japanese technology sharing conference, which was co-hosted by Shenzhen ACM SIGGRAPH, Digital SilkRoad, Zhuohua Mutual Entertainment, Pixeland digital inc, Quantum Dynamics and Jaws Digital Visual Creativexv. Mingjun Xu, the president of Shenzhen ACM SIGGRAPH, showed up as a host of the event, with hundreds of CG professionalist gathered to enjoy the SIGGRAPH Asia 2017 CAF award-winning works, and communicated with the technology of the Japanese animation industry. The interaction provides a valuable opportunity for domestic computer animation industry practitioners to learn and understand the global animation development.A Number of Award-Winning Animations ShowcasedThe exhibition presented a number of SIGGRAPH Asia 2017 animation festival winners, including the best student work "Garden Party", the best-animated performance "Afterwork", the best review work "Here's the Plan" and other outstanding award-winning works at SIGGRAPH Asia 2017.Technology Sharing and ExchangeBefore the sharing, one of the Senior Partners, also referred as the President of Digital SilkRoad - Mengdi Li and Chairman of SIGGRAPH Asia 2016 Special Session- Xingyu Liang delivered speeches for the event and welcomed the arrival of on-site industry professionals.Japanese Animation Industry Development Overview- by Ken AnjyoKen Anjyo is the Executive R&D Advisor for OLM Digital. He has been credited as R&D supervisor for recent Pokémon and several other movies. His research focuses on the construction of mathematical and computationally tractable models. His research includes "Tour into the Picture" (a predecessor of depth from-single image methods), recent SIGGRAPH and IEEE CG&A papers on art-directable specular highlights and shadows for anime, direct manipulation blend shapes for facial animation, and early research in hair animation and natural phenomena.He is a conference chair of SIGGRAPH Asia 2018 in Tokyo. He is a jury member of SIGGRAPH2014, 2015 Computer Animation Festival. He is the co-founder of the Digital Production Symposium (DigiPro) that started in 2012. He also (co-)chaired several SIGGRAPH events, including SCA05, NPAR08, SIGGRAPH Asia 2009 Sketches and Posters program, SIGGRAPH Asia 2015 Course programme and was a co-chair of the 2014 symposium Mathematical Progress in Expressive Image Synthesis (MEIS2014).Japanese animation plays an important position in the global animation history. During the speech, Ken Anjyo explained the development of Japanese CG animation through some cases. According to Ken Anjyo, there are still very few companies using cloud rendering in the Japanese film and television industry. Most of them are still in the stage of using their own render farms. However, with the development of the CG animation industry, Japan and China are expecting more opportunities for technical cooperation."Final Fantasy XV" AI Production Analysis-by Youcihiro MiyakeMiyake began his gaming career in 2004 after completing his Ph.D. at Tokyo University, builds AI for Square Enix's critically acclaimed Final Fantasy series. Youichiro Miyake has been in development of video game titles while researching game AI technologies as the lead AI researcher at SQUARE ENIX. He developed the technical design of AI for the following game titles: CHROME HOUNDS, Demon's Souls, Armored Core V developed by FROM SOFTWARE, and FINAL FANTASY XIV, FINAL FANTASY XV, and Kingdom Hearts 2.8 developed by SQUARE ENIX. Furthermore, he is the chair of the SIG-AI in International Game Developers Association Japan Chapter, and also the board of Digital Game Research Association Japan and the Society of Art and Science. He is the author of the four books "Stories on Philosophy for Artificial Intelligence" "Artificial Intelligence pictures book" "Making a game AI method" (2016) and "Why can AI talk with the human?" (2017).As we all know, the "Final Fantasy" series of games and the advent of the film is of epoch-making significance. No matter from the character image or the environmental scene, it is real life immersive experience. At the event, Youcihiro Miyake explained the development and production process of AI game technology through the project "Final Fantasy XV", and interacted with the guests and scholars to answer the questions.China CG industry (film and television) Development-by Haibin ZhengThis exhibition is the second series of events that hosted by Fox Renderfarm. At the exhibition, Fox Renderfarm Marketing Director-Haibin Zheng said that over the years, Fox Renderfarm has established a good relationship with SIGGRAPH and has participated in SIGGRAPH for several consecutive sessions as a sharing guest to attend the special conference. At the same time, Haibin Zheng also shared the market development of China's CG film industry, and the cloud rendering technology provided by Fox Renderfarm for the film and television animation industry.SIGGRAPH CAF Animation Exhibition and Sino-Japanese Technical Sharing Conference not only brought visual impact and academic exchange opportunities to the domestic computer animation industry practitioners but also stimulated their interest and confidence in the CG industry. After the event, many people in the industry expressed their affirmation and approval. They hoped that more activities like this could be held in China, and the latest foreign technology practices will be introduced to the domestic market. The experience of CG production will be shared with the industry, and the power of the domestic computer animation industry will continue to be injected.In addition, Ken Anjyo, Youcihiro Miyake, and others participated in the animation exhibition and theme sharing, also visited Fox Renderfarm to visit and accept an exclusive interview.
---
Arcana's New Work \Howard Lovecraft 3\ Is About To Be Released
Fox Renderfarm has provided efficient and convenient cloud rendering support for animation studios in more than 50 countries and regions around the world. The superior cloud rendering capability and intimate service have been highly praised by foreign customers. The Arcana Animation Studio is one of them.  Arcana Studios is a Canadian entertainment company founded in 2004 by Sean Patrick O'Reilly. Originally a graphic fiction publishing studio, Arcana is now Canada's largest comic book publisher. In 2010, Arcana opened the animation department, followed by the animated films "The Clockwork Girl", "Kagagi: The Raven" and "Pixies".The new work "Howard Lovecraft & The Kingdom of Madness" is the third work of the Howard series after the previous "Howard Lovecraft & The Frozen Kingdom" and "Howard Lovecraft & The Undersea Kingdom". The film introduces the young Howard returned from the underwater kingdom, ushered in a familiar stranger who claimed to be his uncle to visit. In order to save Winfield Lovecraft, they must travel to Antarctica and call some old friends to help stop the awakening of the dead spirit Cthulhu.The third work, Howard Lovecraft & The Kingdom of Madness, will be released in North America on December 4. Previously, at the SIGGRAPH 2018 show in Vancouver, Fox Renderfarm made an exclusive interview with Arca Studio founder Sean Patrick O'Reilly. According to Sean Patrick O'Reilly, the Arcana Studio, established in 2004, successfully opened an animation studio in 2010. Currently, Arcana has become the second largest in Canada, and in the animation process.In the interview, Sean Patrick O'Reilly said that Fox Renderfarm's flexible nodes arrangement, cost-effective product, and 24/7 online customer service perfectly complement the infrastructures and facilitate independent studios' production process, like us . It is reported that the film "Panda vs Aliens", directed by Sean Animation Studio founder Sean Patrick O'Reilly and directed by Stan Lee and Gill Champion, is now in production and is expected to be released in China in 2019. Sean Patrick O'Reilly said that he hopes to work with more Chinese production companies to provide more high-quality works for the audience.
---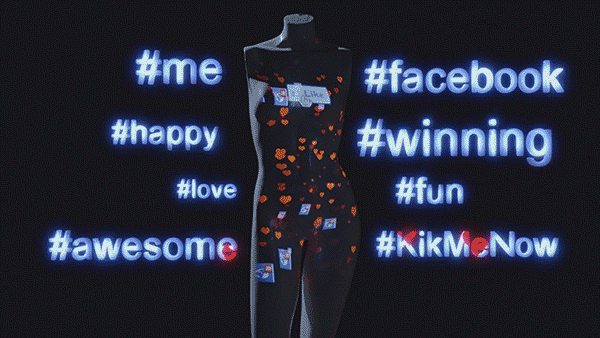 Interview with Chris Buchal Regarding Glass Cage
Glass Cage, a new film about female social issues which produced by Chris Buchal just been released (Check the Glass Cage video at bottom). Chris and his team had overcome so many difficulties and didn't give up the film even under very serious budget problem, what a tough team! And Fox Renderfarm is honorable to offer the rendering power for its VFX part. Here is the interview regarding this new film between Chris Buchal and Fox Renderfarm as below.Fox Renderfarm: Hi Chris, would you please give a brief introduction about yourself?Chris: Sure thing! Hi! I'm an English Major from University of Oregon. I've been making films for about 5 years now, and I am self-taught in visual effects, editing, cinematography, and post production. I've made commercials for some major brands, and have been building out my portfolio for past few years to hopefully apply for more commercial agency work, while I work on a feature script.Fox Renderfarm: Sounds wonderful. So when and how did you get into the film industry?Chris: It all started when I wrote to a craigslist advertisement and applied to have a job helping write the technical questions for the food safety manual that restaurant workers study before taking an exam. From there it evolved to editing videos, and from there the creative realm. My first year I made 20 pretty terrible comedy films, and then took the level up to a more professional and polished final product.Fox Renderfarm: Haha, very interesting experiences. Then what is your most satisfied work in these years and why?Chris: The short commercial piece "Baquon," because I made it with my best friend in my kitchen, it was a successful commercial, and it was a love poem to Bacon. It also made us some money.Fox Renderfarm: Congratulations! OK, how did you and your team members come out the idea of making the female empowerment film?Chris: The original concept was based on something my friend at the time, Cheree Marks, came up with. I wanted to do something with projection mapping and the female form, because at the time glass sculptures were on the table of the female form, and Cheree suggested body issues, and then agreed to work with me to help formulate a script that would enable us to tackle these social issues, and hopefully provide strength to women who struggle with them. Then the glass sculpture artist dropped out and we decided to use a mannequin of the female form, which was a blessing in disguise because it made the projection mapping more legible.Fox Renderfarm: You guys are so much warm hearted! We highly appreciate your work for women. Would you please tell us what's the Glass Cage about?Chris: Glass Cage is a mother-daughter bedtime story about growing up in the world. It's a story about self-love and not giving into societies sometimes skewed expectations. It's a movie that tackles different social constructs, and provides hope for how a woman can overcome them by being brave and staying true to themselves, and not letting the opinions of others sway themselves from the love they must have for themselves. Women are incredibly strong, they give life, and yet society oftentimes tries to take their inner light away from them.Fox Renderfarm: That must a great inspiration for women. While how many team members for the Glass Cage and how you guys cooperate with each other?Chris: This was a rather large and ambitious project. We had no budget, and a lot of visual effects, but luckily members of the team such as Ray Kelley, Celeste Leizer, Tim Riva, John Williamson, Shepherd Duff, Michael Mavromatis, Paul Turcott, and Andrew Williamson all were willing to dedicate their visual effects knowledge and time to help accomplish some of the more advanced CGI. I created all the projection mapping assets, and did a lot of the compositing work. This film was a labor of love, and thanks to the producers/cast, and crew who all donated 4 days of their life to make this possible. The cooperation worked the way most film sets work, a lot of phone calls, favors, and just the generosity of other people. Without them this film could not have been made.Fox Renderfarm: We are really impressed by the effort of all the members involved. Besides, what difficulties you met when making it?Chris: There were a lot of difficulties with this project. We had no budget. We had about $100,000 of rendering/VFX time. We wanted to finish the film in 4k (in hindsight 2k would have been smarter). At various points people dropped out or dropped the ball, which happens on projects with no budget, and we also had several random cloud server crashes and hard drive failures that thankfully were avoided by triple backups. Backup your data! There was some lack of clarity on the time commitment the project would take, and so some people had to drop out due to personal reasons, but all in all, this is par for the course with a no budget film. It was the effort of a lot of kind talented and generous people, and thanks to Fox Renderfarm, we were able to render out our films title sequence using Maya/Vray and 4k finishing.Fox Renderfarm: Anyway, the good news is the film is finally released. So where would you plan to submit/release the film?Chris: Ideally it will get passed along the festival circuit before being released online, and backed by some female organizations who support its messageFox Renderfarm: Great, we sincerely hope the Glass Cage would have a perfect result. As for the rendering phase, why choose Fox Renderfarm as the partner and What you think about us?Chris: Fox Renderfarm was an absolute lifesaver. We are a no budget, VFX heavy film. We simply don't have enough CPU power or render hours to export at 4k all the visual effects in the film. Thankfully Shelly Yu, responded to my request for a sponsorship proposal with grace, tact, and charm. Fox Renderfarm worked tirelessly, and patiently with us as we slowly compiled the work of multiple artists across the globe into the film's final title sequence, as well as a few of the "Glass Cage" CGI shots. Without Fox Renderfarm, we wouldn't have these elements in the film. They worked with us tireless overcoming technical hurdles, and even language barrier. They were really caring and just an incredibly supportive experience. I hope to be able to employ them sometime in the next year or two on some vfx heavy commercial projects should the opportunity arise.Fox Renderfarm: Besides the previous child abuse film "The Cycle Starts And Stops With You" and the just released female empowerment film"Glass Cage", do you have any idea for your next film?Chris: Yes, a female dynamic due comedy feature script is in the works, as well as maybe two more short films and proof of concepts. One involves the future of virtual reality, and the other is an alien invasion proof of concept. We also have another short film in post-production about cell phone addiction.Fox Renderfarm: Looking forward to your next film soon. OK, anything else you would like to add or say?Chris: Thanks again to Fox RenderFarm, and anyone who worked on or donated time to Glass Cage. Couldn't have finished the film without you guys.Enjoy the Glass Cage video now!Glass Cage from Illustrious Productions on Vimeo.
---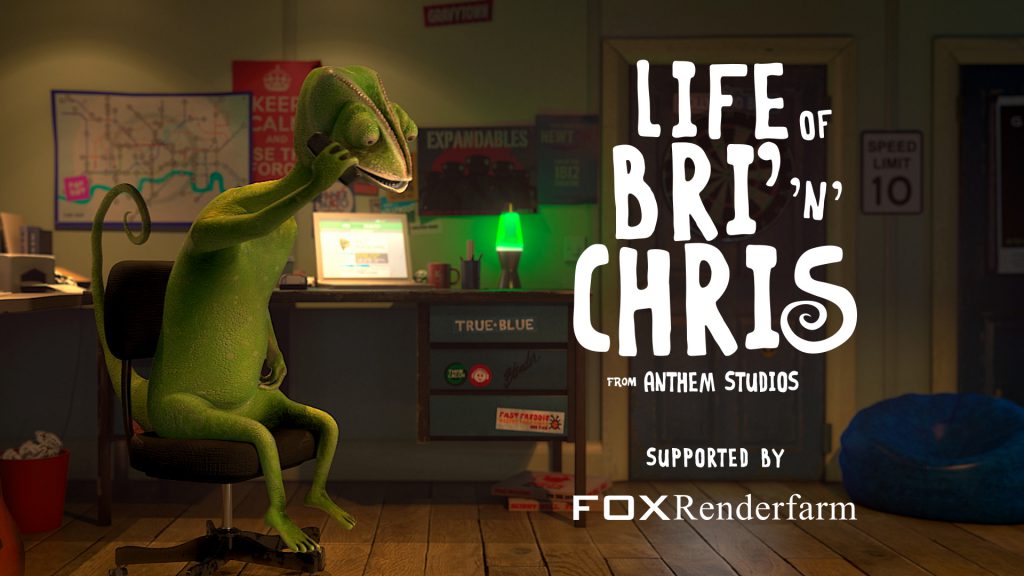 Interview with Anthem Studios Regarding Making Life of Bri' n Chris
Continuous effort will always bring substantial results. So does the 3d short animation: Life of Bri' n Chris. Although with limited human resource and budget, Anthem studios tried their best to solve the tough difficulties and finally released the 8-minutes 3d animation. Great congratulations to them. And thanks Michael Wakelam so much for offering the opportunity for the short interview between Fox Renderfarm and Anthem Studios as below.Fox Renderfarm: Hi Michael, would you please give a brief introduction about yourself and your studio?Anthem Studios: My name's Michael Wakelam and I founded Anthem Studios in 2012 with a vision to bring entertaining stories and new characters to life. We're based in London and work in a variety of styles using various software.Fox Renderfarm: So when and how did you get into the CG industry?Anthem Studios: I started through TV design and then got into motion design and branding. I started to develop more knowledge and interest in visual effects and animation and then as I grew in experience, I really wanted bring my love of stories and characters together with animation.Fox Renderfarm: Wow, sounds great, then what is your most satisfied work in these years and why?Anthem Studios: I'm most proud of Life of Bri' n Chris, because it was so ambitious as a project. Most short films of this length have a huge crew, ours was a core crew of 7 or 8, with a bunch of other people helping out in little ways. We had no budget but had generous support of a few key partners, such as Fox Render Farm, Chaos Group and Adelphoi Music.Fox Renderfarm: That's amazing, while since your new short film Life of Bri' n Chris is going to be online soon, would you please share with us about what's the story and why you come out the idea of making this film?Anthem Studios: The film is a comedic tale of Bri', a scottish Common Lizard, and Chris, a hapless Australian Chameleon, whose overly competitive attitude leads to a crazy accident. When I was growing up in Australia, we had these lizards called blue tongue lizards that we would catch, but when trying to outrun us kids, they would drop their tail. I found out a few years back that Chameleons are one of the only species of Lizard that can't drop their tail in self defense. I though it could be a funny idea and developed it further.Fox Renderfarm: Really interesting experience : ) For making the short film, what 3D software, renderers and plugins used for it? Do you have any preferred one and why?Anthem Studios: For modeling and animation we used Maya, rendering we used Vray and for compositing we used After Effects. Maya's main attraction was it's robust referencing system, and Vray is an outstanding renderer. I used After Effects because I was doing the compositing myself, and that's the tool I knew best.Fox Renderfarm: Haha, you guys are real professionals. While what difficulties you met when making this short film?Anthem Studios: The biggest challenge for me was learning producing and production management. The number of assets and shot was more than I'd ever handled on short form branding and advertising, so it was a steep learning curve for me. The other challenge was the technical side of render 'render wrangling' and file management.Fox Renderfarm: Em, really happy that you guys solved all of the problems. So where would you plan to submit/release the video? Any interest for battling for some 3d animation awards?Anthem Studios: We've already screened at a few festivals, but want to be seen by the widest audience possible, so decided to release the film online.Fox Renderfarm: Sounds great : ) We'd like to ask why choose Fox Renderfarm as the partner and what you think about us in the rendering phase?Anthem Studios: I had used Fox before I started this project and what always stood out to me was the service. To have people available 24/7 on skype has always been so valuable. We all know that late nights can be a regular occurrence in this industry, and often we can't wait until the next day to solve a problem, and no one else offers the service you offer.Fox Renderfarm: Thanks so much for your compliment : ) Do you have any thought for making the next short film?Anthem Studios: I've started looking at developing Life of Bri' n Chris into an animated sitcom. Because it's mainly set in one room like a traditional sitcom, we could get a very high quality render, which would be unusual for TV animation. I'm also continuing to write and develop other stories, live action and animation, so stay tuned.Fox Renderfarm: That's really a great news, we are looking forward to the next video. OK, is there anything else you would like to add or say?Anthem Studios: I'd just like to thank Fox Render Farm once again for your support throughout the project. I couldn't have done it without you.Fox Renderfarm: Thanks, it's our pleasure, and hope we can have more cooperations in the near future. And thanks for your time to take this interview.
---
Key Words
Kre8tif!
|
Fox Renderfarm Mini Program
|
CG
|
Florian Renner
|
CG Tech Summit Malaysia
|
event
|
Zhang Yimou
|
CSFF 9th
|
film works
|
cloud rendering
|
Golden Horse Award
|
Shadow
|
SIGGRAPH Asia 2018
|
Morrigan Flebotte
|
VWArtclub Annual *Contest
|
Asswad Mouhamad
|
animation works
|
IMax Studio
|
Interview
|
Boonie Bears
|
Renderosity
|
Renderosity 2018 Holiday Contest
|
Renderosity 2018 Animation Holiday Contest
|
Gary S. Kennedy
|
Upin & Ipin
|
Evermotion Challenge 2018
|
Brian Beaudry
|
VFX
|
Alita: Battle Angel
|
Bobby Bala
|
Mohit Sanchaniya
|
Katapix Media
|
Flying Car Productions
|
Razer
|
The Shipment
|
FoxRenderfarm
|
CG Tech Summit
|
Alpacalypse Productions
|
halloween
|
Hum3d Survial Car Challenge
|
Federico Ciuffolini
|
sc
|
Ralf Sczepan
|
Iavor Trifonov
|
Clarisse
|
CGTS Malaysia
|
Isotropix
|
C4D
|
Tomasz Bednarz
|
V-Ray
|
Cinema 4D
|
MAXON
|
siggraph caf
|
Evermotion challenge 2017
|
CGTrader Space Competition
|
Henrik Lein
|
film of the year
|
Le Anh Nhan
|
Planet Unknown
|
Fox Renderfarm 2017 Achievements
|
CSFF
|
Julio Soto
|
boar 2017
|
Deep
|
SIGGRAPH Asia 2017
|
Chris Sun
|
Glass Cage
|
Fox Renderfarm
|
Making Life of Bri' n Chris
|
fox renderfarm interview
|
anthem studios
|
The Rookies
|
Peter Draper
|
Makuta VFX
|
The Rookies 2017
|
Baahubali 2
|
CG Competition
|
hard drive
|
hum3d contest
|
enchantedmob
|
CG Studios
|
Rookies
|
Academy Awards
|
RAYVISION MILESTONES
|
CGTS
|
CGVray
|
weeklycgchallenge
|
SketchUp
|
siggraph 2017
|
Chris Buchal
|
SIGGRAPH Asia
|
LightWave
|
Indigo Renderer
|
Rafael Chies
|
V-Ray RT
|
CPU Rendering
|
NVIDIA Iray
|
Chaos Group
|
OctaneRender
|
Redshift
|
Vray
|
STAR CORE
|
CICAF
|
VR
|
Mr. Hublot
|
Ribbit
|
Blender Cycles
|
GPU Rendering
|
Linux
|
Monkey Island
|
LuxRender
|
HPC
|
Render Farm
|
RAYVISION
|
Life of Bri
|
WORLD LAB
|
Michael Wakelam
|
3D Rendering
|
Online Render Farm
|
Alibaba
|
Baahubali
|
阿里雲
|
VAX
|
Malaysia
|
Aliyun
|
2015 Hangzhou Computing Conference
|
Oscar
|
SIGGRAPH
|
CGTrader
|
Kunming Asia Animation Exhibition
|
Evermotion
|
RenderMan
|
Categories
---
RAYVISION News
---
RAYVISION Projects
---
RAYVISION Lectures
---
CG Challenges
---
Top News
---
Blog
---
Fox News
---
Fox Talk
---
Hot Spots
---
Recent News List
---
Kre8tif! 2019 Fox Renderfarm will see you in Malaysia!
2019-08-16
---
Big Shots Here!Fox Renderfarm @ SIGGRAPH 2019
2019-08-09
---
Tutorial: Fox Renderfarm Mini Program in WeChat
2019-08-09
---
BoBoiBoy Movie 2 To Be Released In 5 Countries With Much Sensation In This Summer
2019-08-08
---
Interview With The Volunteers Of SIGGRAPH 2019
2019-08-02
---
Shenzhen & Los Angeles Chapters Meetup In SIGGRAPH 2019
2019-07-31
---
The Best Cloud Rendering Service Provider
2019-07-23
---
Cloud Render Farm Company's Introduction Video
2019-07-18
---
An Amazing Dragon Ball 3D Animation Project Supported By Fox Renderfarm
2019-07-12
---
Partners
Medias