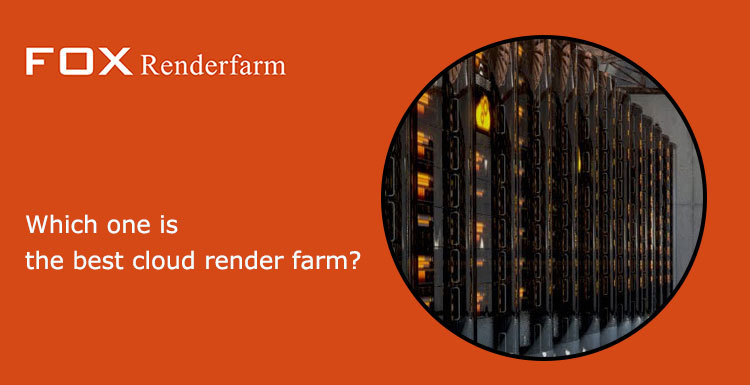 Which One Is The Best Cloud Render Farm?
Online Render Farm | Render Farm | Render cloud | Best cloud rendering services
There are a lot of cloud render farm, and you may be always confused which one to spend your money at. Here are the reasons why you should choose Fox Renderfarm as your best online render farm.
Fox Renderfarm, your powerful render farm with 24 Hours support, OSCAR service team, massive render nodes, and Hollywood security.
Their experienced technical team has already supported hundreds of projects around the world.
Fox Renderfarm has an outstanding team with over 20 years of CG production experience. Team members are from Disney, Lucasfilm, Dream works, Sony, etc. With professional services and industry-leading innovations, they serve leading special effects companies and animation studios from over 50 countries, including two Oscar winners.
Fox Renderfarm formed a global strategic business partnership with Alibaba Group(NYSE: BABA) in 2015, and Legend Capital in 2018 respectively to provide global visual cloud computing services.
Powerful & Secure Render Farm Service
Fox Renderfarm is a leading cloud rendering service provider in the industry. Since the operation in 2011, Fox Renderfarm has earned a good reputation for its quality performance, great customer service, and flexible pricing scheme. To build a more secure cloud render farm that better protects the privacy of our beloved customers, Fox Renderfarm has successfully completed MPAA's Content Security Best Practices and officially become a TPN Trusted Partner!

Customized Rendering Solution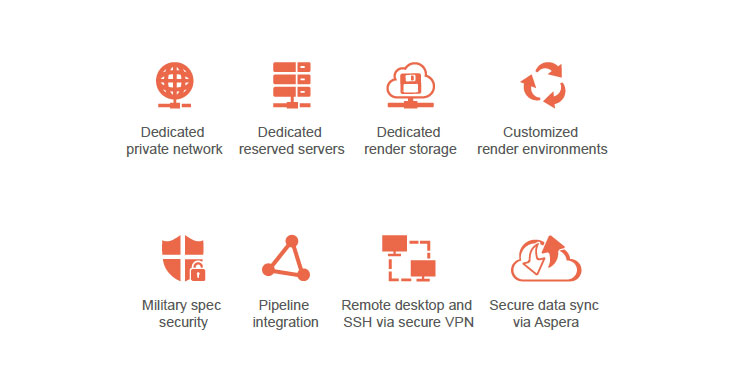 Advantage of cloud render farm

The Best Powerful Cloud Render Farm Service

1. No software installation needed, freely submit a project at any time, anywhere. 2. Available to use on Windows, Mac, and Linux.

The rendering service availability is up to 99.99%.
Refers to MPAA security standards.

Possesses a massive SSD storage system to solve the I/O bottleneck.
Supported Software & Plugins
Fox Renderfarm supports most of the mainstream CG software and plugins.
Flexible Cloud Render Farm Pricing
Dedicated Service Team
Fox Renderfarm's professional and dedicated customer service & technical support team are waiting for you!

Fox Renderfarm is Absolutely  Secure& Confidential for Customers

Parts of projects rendered with Fox Renderfarm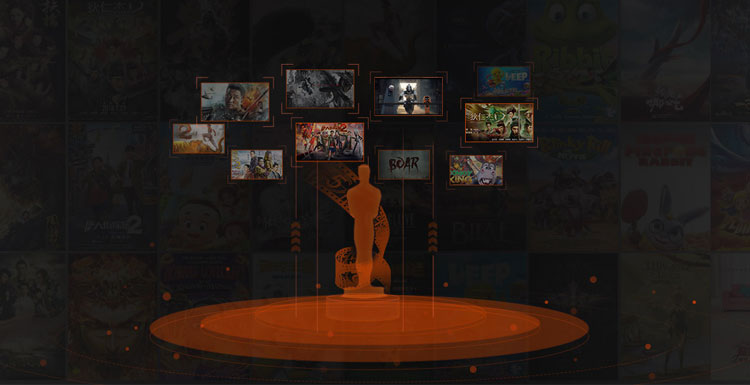 Well, you might still wonder if their platform is really the best render farm, then just have a free trial, you will know the answer right away.
Key Words
Cloud Rendering Farm
|
Annecy Festival
|
MILESTONES
|
Fox Renderfarm
|
Desktop Client
|
Blender
|
Bollywood films
|
Hum3D Contest
|
NVIDIA
|
Silkroad Digital Vision
|
Malaysian Animated Films
|
Indiajoy
|
Art Competitions
|
Architectural Visualization
|
CGarchitect Architectural 3Dawards
|
Best cloud rendering services
|
Render cloud
|
VFX
|
Upin & Ipin
|
Green Book
|
Fox Renderfarm Interview
|
Mission Mangal
|
Kre8tif!
|
Fox Renderfarm Mini Program
|
CG
|
CG Tech Summit Malaysia
|
film works
|
cloud rendering
|
Golden Horse Award
|
Shadow
|
SIGGRAPH Asia 2018
|
Morrigan Flebotte
|
VWArtclub Annual *Contest
|
Asswad Mouhamad
|
animation works
|
IMax Studio
|
Boonie Bears
|
Renderosity
|
Gary S. Kennedy
|
Evermotion Challenge 2018
|
Brian Beaudry
|
Alita: Battle Angel
|
Bobby Bala
|
Mohit Sanchaniya
|
Katapix Media
|
Flying Car Productions
|
Razer
|
The Shipment
|
FoxRenderfarm
|
CG Tech Summit
|
Alpacalypse Productions
|
halloween
|
Hum3d Survial Car Challenge
|
Federico Ciuffolini
|
Ralf Sczepan
|
Iavor Trifonov
|
Clarisse
|
CGTS Malaysia
|
Isotropix
|
C4D
|
Tomasz Bednarz
|
V-Ray
|
Cinema 4D
|
MAXON
|
siggraph caf
|
Evermotion challenge 2017
|
CGTrader Space Competition
|
film of the year
|
Le Anh Nhan
|
Planet Unknown
|
Fox Renderfarm 2017 Achievements
|
CSFF
|
Julio Soto
|
boar 2017
|
Deep
|
SIGGRAPH Asia 2017
|
Chris Sun
|
Glass Cage
|
Making Life of Bri' n Chris
|
anthem studios
|
The Rookies
|
Peter Draper
|
Makuta VFX
|
Baahubali 2
|
CG Competition
|
enchantedmob
|
CG Studios
|
Academy Awards
|
CGVray
|
weeklycgchallenge
|
SketchUp
|
siggraph 2017
|
Chris Buchal
|
SIGGRAPH Asia
|
LightWave
|
Indigo Renderer
|
Rafael Chies
|
V-Ray RT
|
CPU Rendering
|
NVIDIA Iray
|
Chaos Group
|
OctaneRender
|
Redshift
|
STAR CORE
|
CICAF
|
VR
|
Mr. Hublot
|
Ribbit
|
GPU Rendering
|
Linux
|
Monkey Island
|
LuxRender
|
HPC
|
Render Farm
|
Life of Bri
|
WORLD LAB
|
Michael Wakelam
|
3D Rendering
|
Online Render Farm
|
Alibaba
|
Baahubali
|
阿里雲
|
Malaysia
|
VAX
|
Aliyun
|
2015 Hangzhou Computing Conference
|
Oscar
|
SIGGRAPH
|
CGTrader
|
Kunming Asia Animation Exhibition
|
Evermotion
|
RenderMan
|
Categories
---
Fox Renderfarm News
---
Fox Renderfarm Projects
---
Fox Renderfarm Lectures
---
CG Challenges
---
Top News
---
Blog
---
Fox News
---
Fox Talk
---
Trending
---
Recent News List
---
Fox Renderfarm, 2022년 연간 TPN 평가 프로세스 완료
2022-06-21
---
Ballerina: A CGI Fantasy Created by Kay John Yim
2022-06-15
---
시그라프 아시아 2022 컴튜터 아니매이션 페스티벌, 출품작 등록 시작
2022-06-08
---
ウィッシュ・ドラゴンから最大のウィッシュを見出す
2022-06-02
---
Zync Render 사용자가 알아두어야 두 가지 중요한 사항
2022-05-30
---
Call for Submissions: SIGGRAPH Asia 2022 Computer Animation Festival
2022-05-25
---
Zync Renderユーザーが知っておきたい2つの重要なこと
2022-05-17
---
Fox Renderfarm Evergreen Program in 2022
2022-04-29
---
Revealing Mitosis Process with Cinema 4D
2022-04-15
---
Partners