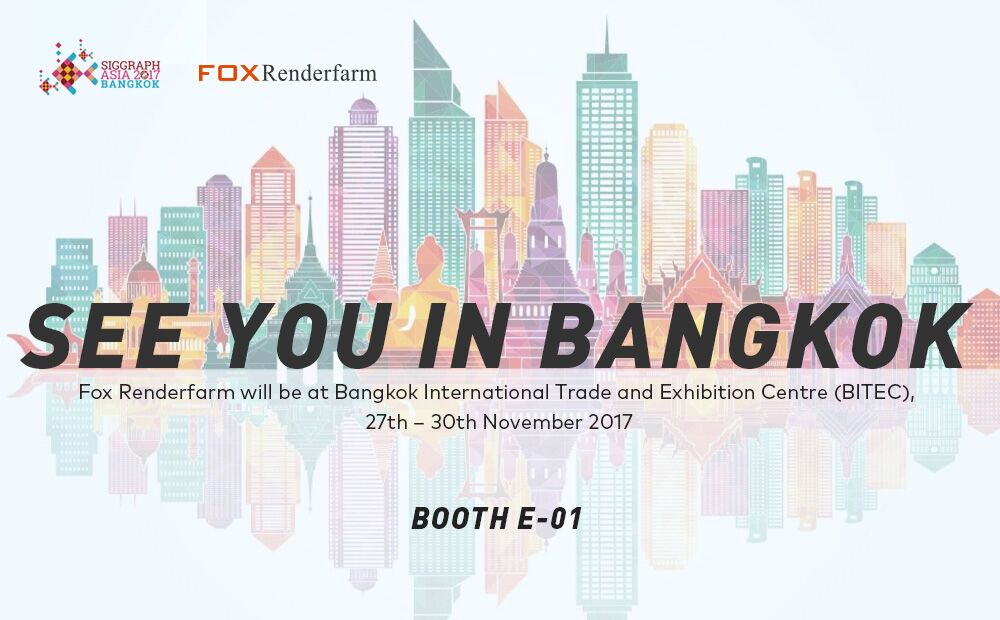 See You at SIGGRAPH Asia 2017 Bangkok!
Fox Renderfarm News | Trending
The 10th ACM SIGGRAPH Conference and Exhibition on Computer Graphics & Interactive Techniques in Asia will be held for the first time at Bangkok International Trade and Exhibition Centre (BITEC) Thailand on 27th – 30th November 2017. As the world's most influential, the largest annual conference of computer graphics and interactive techniques in Asia, there will be CG industry giants and leading companies all over the world and more than 7,000 industry professionals gather here to share the feast of the CG industry!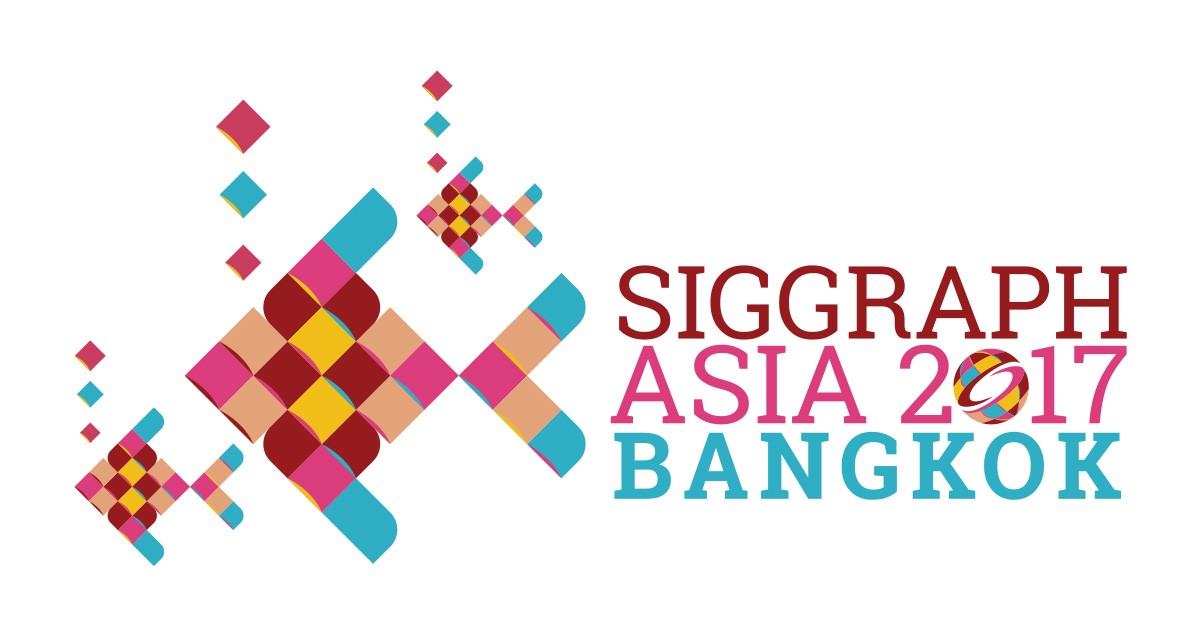 Rayvision's Fox Renderfarm will also be there. As Asia's largest cloud render farm – Fox Renderfarm will not only join as an exhibitor, Rayvision's Fox Renderfarm Marketing Director and Head of VIVUE.io, Mr. Mike Zheng is also invited as guest speaker for the CG in China Summit and Student Volunteer Session to share the development of CG industry in China.
CG in China Summit, sponsored by ACM SIGGRAPH in Hong Kong, Shanghai and Shenzhen, is the highlight of this exhibition. The summit will invite CG industry experts and scholars to share the CG industry's development in China. It aims to give Asians a deeper understanding of China's CG industry and provide a focus for face-to-face discussions between Asian and Chinese experts and scholars.
At this year's CG in China Summit, Rayvision's Fox Renderfarm Marketing Director and Head of VIVUE.io Mr. Mike Zheng will talk about the CG industry trends by sharing his analysis on the development of China's CG industry data based on the theme – "China's Animation Industry Development".
SIGGRAPH Asia 2017 is mainly divided into animation & visual effects, augmented reality, cloud-based systems, computer graphics, gaming technologies, imaging, interactive & innovative technologies, virtual reality & simulation, visualization and other exhibitions.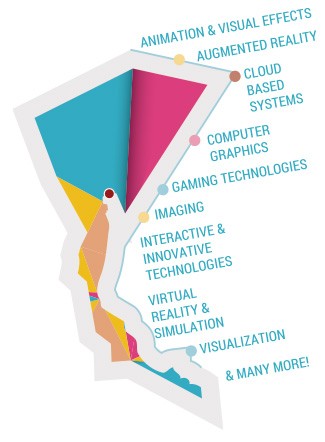 The four-days SIGGRAPH Asia 2017 will also feature "How Real-Time Graphics Helps Pixar Make Feature Films" special session, as well as computer animation, emerging technologies, educational seminars, mobile graphics & interactive applications seminars, visualization workshops & many more.
At the same time, Rayvision's render farm booth will also set up a lot of interactive games, such as darts games, on-spot Fox Renderfarm user registration and others. There are many attractive gifts waiting for you!
Rayvision's Fox Renderfarm booth E-01 welcomes your arrival!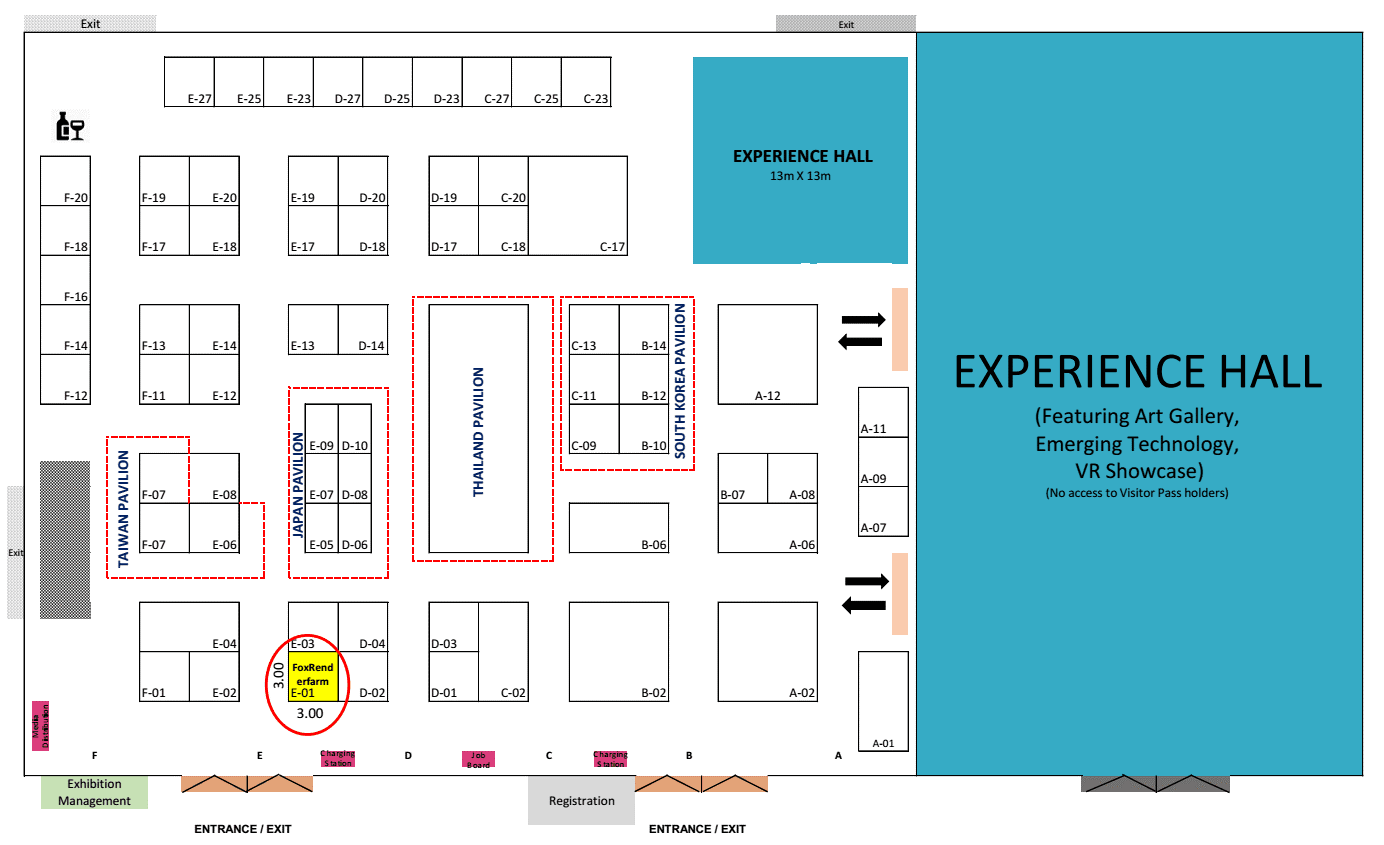 Key Words
Cloud Rendering Farm
|
Annecy Festival
|
MILESTONES
|
Fox Renderfarm
|
Desktop Client
|
Blender
|
Bollywood films
|
Hum3D Contest
|
NVIDIA
|
Silkroad Digital Vision
|
Malaysian Animated Films
|
Indiajoy
|
Art Competitions
|
Architectural Visualization
|
CGarchitect Architectural 3Dawards
|
Best cloud rendering services
|
Render cloud
|
VFX
|
Upin & Ipin
|
Green Book
|
Fox Renderfarm Interview
|
Mission Mangal
|
Kre8tif!
|
Fox Renderfarm Mini Program
|
CG
|
CG Tech Summit Malaysia
|
film works
|
cloud rendering
|
Golden Horse Award
|
Shadow
|
SIGGRAPH Asia 2018
|
Morrigan Flebotte
|
VWArtclub Annual *Contest
|
Asswad Mouhamad
|
animation works
|
IMax Studio
|
Boonie Bears
|
Renderosity
|
Gary S. Kennedy
|
Evermotion Challenge 2018
|
Brian Beaudry
|
Alita: Battle Angel
|
Bobby Bala
|
Mohit Sanchaniya
|
Katapix Media
|
Flying Car Productions
|
Razer
|
The Shipment
|
FoxRenderfarm
|
CG Tech Summit
|
Alpacalypse Productions
|
halloween
|
Hum3d Survial Car Challenge
|
Federico Ciuffolini
|
Ralf Sczepan
|
Iavor Trifonov
|
Clarisse
|
CGTS Malaysia
|
Isotropix
|
C4D
|
Tomasz Bednarz
|
V-Ray
|
Cinema 4D
|
MAXON
|
siggraph caf
|
Evermotion challenge 2017
|
CGTrader Space Competition
|
film of the year
|
Le Anh Nhan
|
Planet Unknown
|
Fox Renderfarm 2017 Achievements
|
CSFF
|
Julio Soto
|
boar 2017
|
Deep
|
SIGGRAPH Asia 2017
|
Chris Sun
|
Glass Cage
|
Making Life of Bri' n Chris
|
anthem studios
|
The Rookies
|
Peter Draper
|
Makuta VFX
|
Baahubali 2
|
CG Competition
|
enchantedmob
|
CG Studios
|
Academy Awards
|
CGVray
|
weeklycgchallenge
|
SketchUp
|
siggraph 2017
|
Chris Buchal
|
SIGGRAPH Asia
|
LightWave
|
Indigo Renderer
|
Rafael Chies
|
V-Ray RT
|
CPU Rendering
|
NVIDIA Iray
|
Chaos Group
|
OctaneRender
|
Redshift
|
STAR CORE
|
CICAF
|
VR
|
Mr. Hublot
|
Ribbit
|
GPU Rendering
|
Linux
|
Monkey Island
|
LuxRender
|
HPC
|
Render Farm
|
Life of Bri
|
WORLD LAB
|
Michael Wakelam
|
3D Rendering
|
Online Render Farm
|
Alibaba
|
Baahubali
|
阿里雲
|
Malaysia
|
VAX
|
Aliyun
|
2015 Hangzhou Computing Conference
|
Oscar
|
SIGGRAPH
|
CGTrader
|
Kunming Asia Animation Exhibition
|
Evermotion
|
RenderMan
|
Categories
---
Fox Renderfarm News
---
Fox Renderfarm Projects
---
Fox Renderfarm Lectures
---
CG Challenges
---
Top News
---
Blog
---
Fox News
---
Fox Talk
---
Trending
---
Recent News List
---
Fox Renderfarm, 2022년 연간 TPN 평가 프로세스 완료
2022-06-21
---
Ballerina: A CGI Fantasy Created by Kay John Yim
2022-06-15
---
시그라프 아시아 2022 컴튜터 아니매이션 페스티벌, 출품작 등록 시작
2022-06-08
---
ウィッシュ・ドラゴンから最大のウィッシュを見出す
2022-06-02
---
Zync Render 사용자가 알아두어야 두 가지 중요한 사항
2022-05-30
---
Call for Submissions: SIGGRAPH Asia 2022 Computer Animation Festival
2022-05-25
---
Zync Renderユーザーが知っておきたい2つの重要なこと
2022-05-17
---
Fox Renderfarm Evergreen Program in 2022
2022-04-29
---
Revealing Mitosis Process with Cinema 4D
2022-04-15
---
Partners