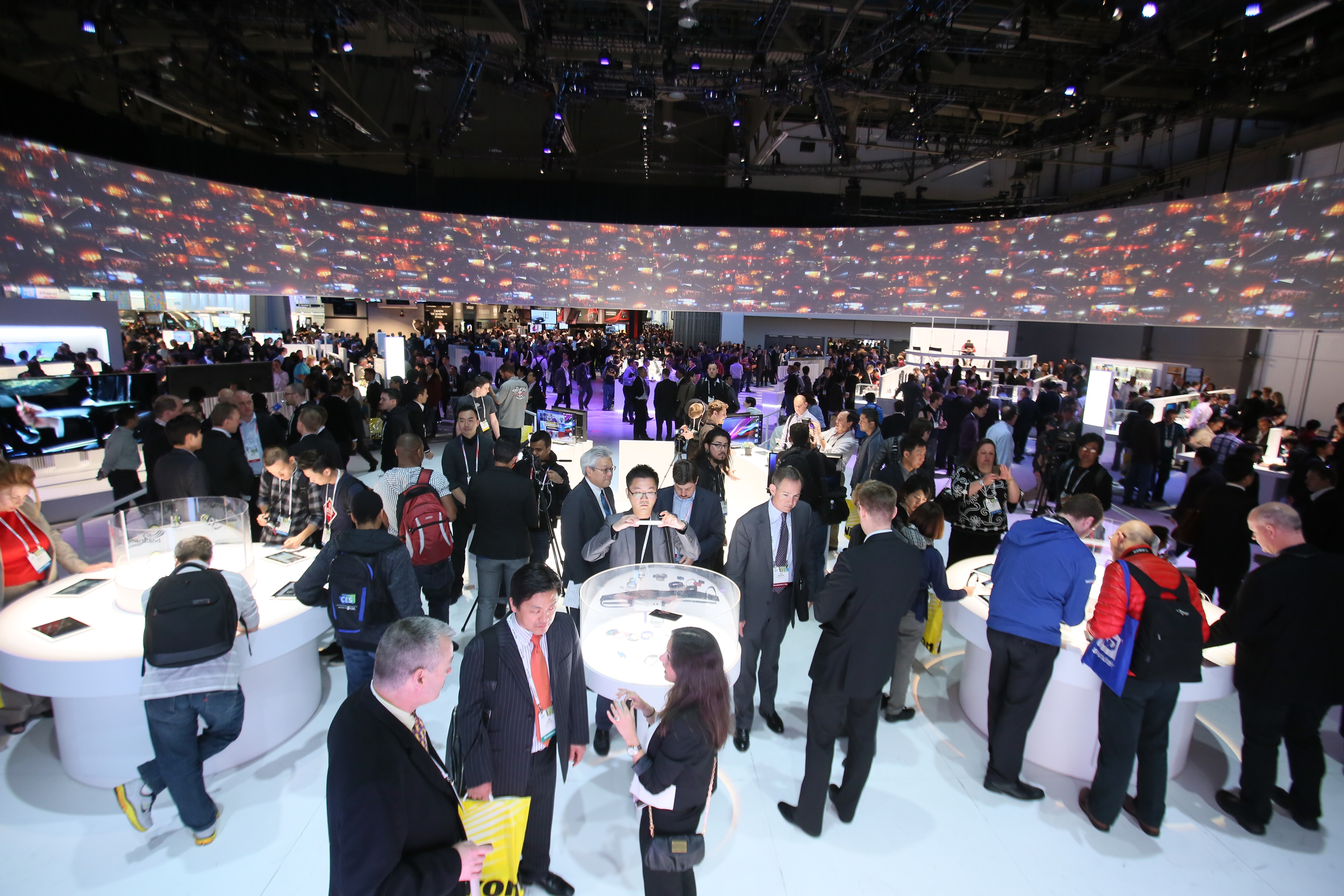 Razer Ultrabook Rendered by FoxRenderfarm Won CES 2016 Award
CES, the world's biggest and splashiest showcase for the latest and greatest in consumer electronics, is a victim of its own outsize expectations. The best PC award of 2016 CES award won by Razer Blade stealth Ultrabook. Based on the brief of " Duality - Portability & Gaming", CUM(www.cum.md) a creative agency based in Singapore crafted a story for the Razer Blade Stealth with the rendering support of Fox Renderfarm.
cum is a creative agency based in Singapore, Team of generalist across the entire field from illustrators, designers to CG generalist. Fox Renderfarm is one of the leading online render farm in the industry since 2009. Fox Renderfarm serves leading special effects companies and animation studios over 50 countries include two Oscar winners.
The commercial of has been extremely well received with over 600,000 views between Facebook & YouTube within 5 days of its debut. It has swept up official "Best of CES" award, "Best PC" & "People's choice".
Razer is known for its thin and light gaming notebooks, and the new 12.5-inch Blade Stealth is no exception. But in addition to being compact, it works with an external dock, granting gamers access to a desktop-class GPU along with amenities like Ethernet and four USB ports. Though Razer isn't the first to attempt this sort of setup, the Blade Stealth is notable for eschewing proprietary connectors; instead, it uses Thunderbolt 3, a common standard that allows the dock to work with a wider range of PCs. In a field of PCs at this year's CES that mostly included Skinny-Minnie machines, the one that stood out was the one that didn't compromise on performance. -- Dana Wollman the managing director added.
http://www.vimeo.com/cum/**razer**bladestealth
---
Key Words
MILESTONES
|
Fox Renderfarm
|
Desktop Client
|
Blender
|
Bollywood films
|
Hum3D Contest
|
NVIDIA
|
Silkroad Digital Vision
|
Malaysian Animated Films
|
Indiajoy
|
Art Competitions
|
Architectural Visualization
|
CGarchitect Architectural 3Dawards
|
Best cloud rendering services
|
Render cloud
|
VFX
|
Upin & Ipin
|
Green Book
|
Fox Renderfarm Interview
|
Mission Mangal
|
Kre8tif!
|
Fox Renderfarm Mini Program
|
CG
|
CG Tech Summit Malaysia
|
Zhang Yimou
|
film works
|
cloud rendering
|
Golden Horse Award
|
Shadow
|
SIGGRAPH Asia 2018
|
Morrigan Flebotte
|
VWArtclub Annual *Contest
|
animation works
|
Asswad Mouhamad
|
IMax Studio
|
Boonie Bears
|
Renderosity
|
Gary S. Kennedy
|
Evermotion Challenge 2018
|
Brian Beaudry
|
Alita: Battle Angel
|
Bobby Bala
|
Mohit Sanchaniya
|
Katapix Media
|
Flying Car Productions
|
Razer
|
The Shipment
|
FoxRenderfarm
|
CG Tech Summit
|
Alpacalypse Productions
|
halloween
|
Hum3d Survial Car Challenge
|
Federico Ciuffolini
|
Ralf Sczepan
|
Iavor Trifonov
|
Clarisse
|
CGTS Malaysia
|
Isotropix
|
C4D
|
Tomasz Bednarz
|
V-Ray
|
Cinema 4D
|
MAXON
|
siggraph caf
|
Evermotion challenge 2017
|
CGTrader Space Competition
|
film of the year
|
Le Anh Nhan
|
Planet Unknown
|
Fox Renderfarm 2017 Achievements
|
CSFF
|
Julio Soto
|
boar 2017
|
Deep
|
SIGGRAPH Asia 2017
|
Chris Sun
|
Glass Cage
|
Fox Renderfarm
|
Making Life of Bri' n Chris
|
anthem studios
|
The Rookies
|
Peter Draper
|
Makuta VFX
|
Baahubali 2
|
CG Competition
|
enchantedmob
|
CG Studios
|
Academy Awards
|
CGVray
|
weeklycgchallenge
|
SketchUp
|
siggraph 2017
|
Chris Buchal
|
SIGGRAPH Asia
|
LightWave
|
Indigo Renderer
|
Rafael Chies
|
V-Ray RT
|
CPU Rendering
|
NVIDIA Iray
|
Chaos Group
|
OctaneRender
|
Redshift
|
STAR CORE
|
CICAF
|
VR
|
Mr. Hublot
|
Ribbit
|
GPU Rendering
|
Linux
|
Monkey Island
|
LuxRender
|
HPC
|
Render Farm
|
Life of Bri
|
WORLD LAB
|
Michael Wakelam
|
3D Rendering
|
Online Render Farm
|
Alibaba
|
Baahubali
|
阿里雲
|
VAX
|
Malaysia
|
Aliyun
|
2015 Hangzhou Computing Conference
|
Oscar
|
SIGGRAPH
|
CGTrader
|
Kunming Asia Animation Exhibition
|
Evermotion
|
RenderMan
|
Categories
---
Fox Renderfarm News
---
Fox Renderfarm Projects
---
Fox Renderfarm Lectures
---
CG Challenges
---
Top News
---
Blog
---
Fox News
---
Fox Talk
---
Trending
---
Recent News List
---
Creating A Simple But Powerful Santa in 3ds Max
2021-03-05T06:46:03.710Z
---
Making a Cartoon-style Heavy Metal Santa with ZBrush and Maya
2021-03-04T07:02:12.821Z
---
GPUレンダリング—利点は何ですか?
2021-03-03T10:42:21.046Z
---
CPUレンダリング—利点は何ですか?
2021-03-02T10:31:00.077Z
---
How to Create a Hail Phoenix with Cinema 4D and ZBrush
2021-02-24T10:37:07.225Z
---
How To Create A Nostalgic Alfa Romeo Racing Car With 3ds Max
2021-02-20T03:42:11.587Z
---
How To Create A Realistic Doomsday in 3ds Max
2021-02-18T03:11:54.732Z
---
How to Use 3ds Max to Create A Photorealistic Car Render Giving Fairytale Mood
2021-02-15T07:51:48.077Z
---
Tribute To Bravehearts In My Own 2020: Introducing 3D Artist, Reyaz Alankandy
2021-02-10T08:36:35.315Z
---
Partners
Medias