Tsui Hark And His Detective Dee: The For Heavenly Kings Coming Back
Numerous tags have been attached to Tsui Hark, and "Entrepreneurs" in the film industry" would be the best one to sum up all of them. This Vietnam-born Chinese film director, producer, and screenwriter has created tons of blockbusters during the past years and outstood the Hong Kong and Chinese film fields with his unique approach.
Tsui Hark has always considered the special effects as a priority in his film production. The Detective Dee film series that he participated producing demonstrate profoundly what Tsui Hark style is and no doubt represent the top level of innovative Chinese fantasy movie.
"Don't repeat with your previous work, you have to be innovative."
This is the core concept of Tsui Hark. For decades, Tsui Hark has tried many forms of expression in his works, and the general effect is difficult to conclude. Some of the special effects shots of Detective Dee: The Four Heavenly Kings are made by South Korean and Japanese companies, which are among the best in the industry, which is a huge challenge for the UnitedPower Films. In the production, the team has encountered various difficulties, but the effect of the film also proves their strength.
In the year of 2010, Tsui Hark created the very first film of the Detective Dee series- Detective Dee And The Mystery Of The Phantom Flame, and successful received 300 Million box offices and been nominated and served as the main entrée for Venice film festival. Since then, his commercial value and aesthetic film scene received a unanimous recognition from within the film industry.
The Pre-History of Detective Dee Series
In the real world, Detective Dee was a seventh-century politician in the court of Chinese Empress Wu Zetian of the Tang Dynasty (618-907). But he has evolved into a Chinese version of Sherlock Holmes in the 18th-century novel Di Gong An by an anonymous writer. Dutch writer Robert van Gulik translated the ancient novel in the 1940s as the Celebrated Cases of Judge Dee, making Di known in the West as Dee.
Now, the famous character who has inspired a series of screen productions in recent years returned to the big screen in the period-action film-Detective Dee: The Four Heavenly Kings,a lavish fantasy set during the Tang dynasty, those dangerous people include an army of enchanters, each with their own dark-magic expertise and an impasto of sinister face paint.One of them bursts into flames a lot, while another hides in other people's shadows. Hailing from the Jianghu underworld, they operate in service of the scheming Empress Wu (Carina Lau), who's determined to wrest control of the imperial court away from her husband, the Emperor (Sheng Chien).
Following the events of Young Detective Dee: Rise of the Sea Dragon(2013), in which Dee successfully defeated a nasty monster, the Emperor now regards the detective so highly that he grant him tasks with safeguarding a much-coveted weapon called the Dragon-Taming Mace.
Detective Dee: The For Heavenly Kings has brought to Australia and New Zealand cinemas on 27 July 2018.
And this special effects has outstood among all of the other Detective Dee series in its visual, action and storyline. Fox Renderfarm is responsible for partial special effects production and the , along with the other members of the production team, together created a series of scenes that dazzle the audience again and again.
UnitedPower Films participated in the film production. Although only entitled to three shots, the project still contains great challenges due to the director's high standard and time limit. To this end, the production team of UnitedPower Films has paid great attention to it from the very beginning and has done a lot of preparations from the procedure arrangement to the various processes and the performance of the technology.
"At the beginning of the meeting with the director, the director has already outlined the script and the responsive instructor has also made a version of the layout confirmed by the director. This saved us time to set the elements involved in the scene precisely. Unlike most of the previous works, "The Four Kings of Di Renjie" is not a simple packaging task, the VFX process is produced, which involves multi-sector scheduling and coordination."
——Jun Jiang, Visual Effects Supervisor of UnitedPower Films
Single Frame Concept Map Production
(1)Make a single-frame conceptual map for the existing screen, and prepare asset classes such as models of the king, the woods, the dragons, and the stones;
(2)Test the special effects screen (R&D), including the spider silk wrapped around the dragon, the cloud, the fog, the stone and the leaves;
(3)After extracting the animation in the Layout file, start the animation finishing;
(4)Confirm the concept map and assets, and start to arrange the single-frame test of the next link;
(5)Confirm single frame and output dynamic sample;
(6)Adjust the stereo effect and QC check.
"In the production process, I have to admire the director's visual judgment. He often gives advice on some very professional details. Once there is uncertainty, immediately adjust the attempt with a layered single frame image, and then give the exact the answer: this professional and pragmatic spirit is very inspiring to us."
The "Ghost Night Fire" Scene
In the process of making "Ghost Night Fire" special effects scene, the audience has accumulated a lot of valuable experience. After interviews, when the UnitedPower Films received the production tasks with two weeks notification. After receiving the test shot, the team immediately arranged the Match Move to detect the camera and scene ratio and then matched the animation department to the "ghost night" action (not only the body movement matching but also the grooming and clothes, etc.). At the same time, Roto is quickly prepared, and the effect test is also carried out at the same time when the message is produced.
Https://v.qq.com/x/page/f0756yc7gzk.html
"Because we have done some fire effects before, so the progress is faster. But the fire of 'Ghost Night' must reflect the demon feeling of the 'Dark Force'. So, I used a lot of time to adjust the details."
The UnitedPower Films completed a seemingly impossible scene test in one day and was confirmed by the director. In post-production, it is only necessary to standardize the effect by standardizing the test lens. The high-efficiency lens test lays the foundation for the production of other lenses in the same field and shortens the production time.
Helps the Best Visual Effects
"We have to render nodes which can meet our daily rendering needs. But when facing some special rendering tasks, such as spiral clouds, or when in a short notice to submit the task, the internal nodes are obviously not enough. Therefore, choosing the right external to help us complete the task in time, it is extremely important to submit the film on time. Through the cooperation with Fox Renderfarm for a long time, we have experienced many advantages of Fox Renderfarm rendering service.
First of all, Fox Renderfarm can provide multi-tasking and multi-type rendering services. During the rendering process, we can select different software and renderers according to different production content. Secondly, Fox Renderfarms technicians are online 24 hours a day. When we encounter various complicated technical problems in rendering, they can help us solve them quickly and solve the problems. And in the service process, the Fox Renderfarm team is also very careful, able to timely feedback other problems appearing in the rendering, and find solutions, so that we have no obstacles to submit tasks. "
An integral special effect is a combination of story, special effects, and techniques.
---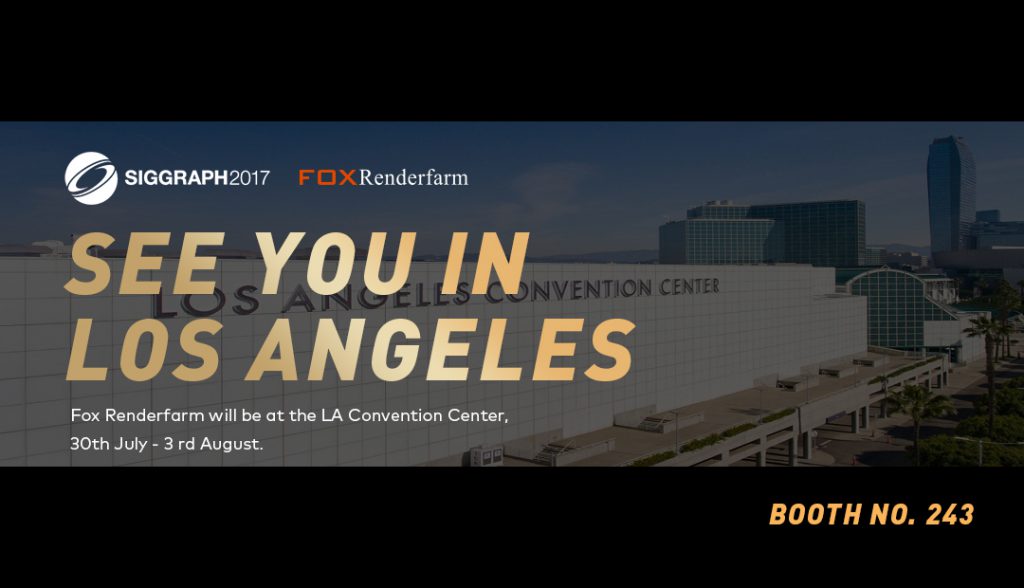 See You in Los Angeles
The 44th International Conference & Exhibition on Computer Graphics and Interactive Techniques will be held from 30th July 30 to 3rd August at the Los Angeles Convention Center. By then, CG industry's established leaders and emerging challengers will attend the conference as exhibitor. As one of the world's largest cloud render farm, Rayvision's Fox Renderfarm will be shown at booth No. 243.
SIGGRAPH is the world's largest, most influential annual conference and exhibition in computer graphics and interactive techniques: Five days of research results, demos, educational sessions, art, screenings, and hands-on interactivity featuring the community's latest technical achievements, and three days of commercial exhibits displaying the industry's current hardware, software, and services.
Benjamin Cheung, the VP of Rayvision, was invited by SIGGRAPH International Resources Committee to be a speaker of International center. He will share the development of CG industry with speakers from Digital Idea in Korea, SQUARE ENIX, CG-ARTS Society and OLM Digital in Japan. Themed as "CG in Asia: Inside the Asian CG Industry", the session will be hold at ACM SIGGRAPH THEATER on 10am, 31st July. If you want to know about the development of CG industry in Asia, the session is absolutely not to be missed!
Another one not to be missed is, Fox Renderfarm as a symbol of cloud render farm from China, we will prepare some wonderful gifts to give away, please make sure to find us. See You in Los Angeles!
---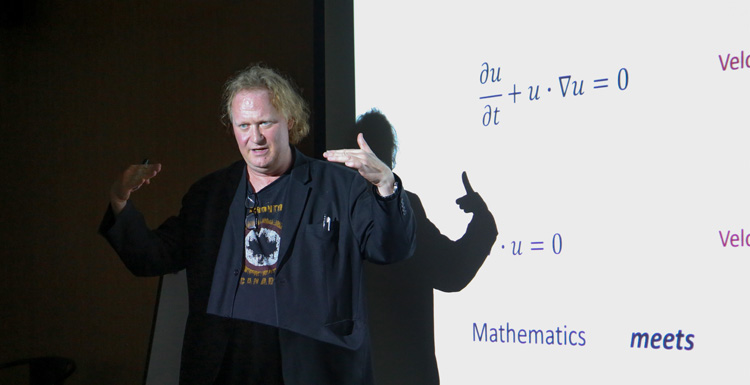 Three Academy Awards Winning Scientist Dr. Jos Stam's Exclusive Interview with Fox Renderfarm
On May 19th, the cloud rendering service provider Fox Renderfarm's CG Salon, The beauty of CG Technology was successfully held in Shenzhen. The event is co-organized with Shenzhen ACM SIGGRAPH and International Chinese Association of Computer-Human Interaction(ICACHI). Dr. Jos Stam, Dr. LiWei (Chair of ICACHI), and Mr. Jelo Wang (CEO of FACEGOOD) were invited to share their CG insights and experiences with the audience.
After the Salon, the render farm Fox Renderfarm had an exclusive interview with Dr. Jos Stam, who has won three technical achievement awards, respectively in 2006, 2008 and 2019 from the Academy of Motion Picture Arts and Sciences. He has published groundbreaking research in computer graphics notably at SIGGRAPH. He also received top awards, the computer graphics achievement from SIGGRAPH in 2005.
Here is the interview of Dr. Jos Stam by Fox Renderfarm.
Fox Renderfarm: As we know, this year you won your third Oscar at the Academy's Scientific and Technical Awards. Can you share the feeling of winning the award?
Jos Stam: Very grateful, very happy of course, but I didn't quite expect it this year. This award is an upgrade from the award I got in 2006, so still surprised when I got the official email. Another Academy Award after the last one I got was 2008. It's been ten years after my last Academy Award. So it's pretty exciting.
Fox Renderfarm: This year, do you have any new plan or new target in the science of subdivision surfaces or other 3D graphics technical field?
Jos Stam: Well, I don't have any plans to work directly on subdivision, I might, but I like to work in different areas. I started to work on the subdivision work about twenty years ago. I'm sort of looking at artificial intelligence as well, not only how to apply to graphics or also how computer graphics can be applied to artificial intelligence. But in research, you can never really plan things. I usually work on many problems, some of them turn out to be effective and will get you a Technical Award. So who knows where this will lead? I can't really lay out what I'm going to work out, but hopefully cool stuff.
Fox Renderfarm: This time you come to Shenzhen, to meet and communicate with the young people who are interested in CG art, how do you feel about this? Can you give them some encouragements?
Jos Stam: I work a lot with young people and I find it's very inspiring. And I think there's still a lot that can be done especially in Computer Graphics. And I've been in the field for thirty years and we went from pixelated games to highly photo-real games, it only in the span of thirty years. Who knows what's gonna happen in the next thirty years? And it's the young people who're gonna make it happen, So it's really good to inspire them and not to discourage them. It's very important that they should follow their passion, don't give up and don't do it for the money. Of course, it helps, usually, these jobs are well paid, but they shouldn't be the main factor. You should be very passionate about computer graphics, what it stands for, or other fields, you know. Like in my case, I'm sort of coming from an art background, mathematics and I like to code, so sort of perfect background for computer graphics. But you might come from another background as well, like from Biology or some of the passions for music. I know people come from music are drawn into computer graphics and coding. So, basically, don't discourage. And inspire young people. Not only in China but the rest of the world.
Fox Renderfarm: As you said in the previous interview, "If you're an artist, you don't care why the sky is blue. You just want to create a dramatic sky." Creative ability is very important for artists, do you have any suggestions for young artists to enhance creativity?
Jos Stam: Usually people associate creativity with artists, but you can do math or code and be very creative. Creativity actually works if you have boundaries. And if there are no boundaries, creativity doesn't make any sense if you can just do anything. Of course, artists are supposed to be creative. But what I want to say is to everyone, try to be creative in your job. Even in your life, being creative and how to live your life, give some meaning to it.
(Paintings of Jos Stam)
Fox Renderfarm: Nowadays, Chinese CG industry is also developing rapidly and progressing continuously, will you have more co-operation with China in the future? What do you expect most about the cooperation?
Jos Stam: I think, it should be across the world, not just in China, me and everyone. It helps research that you can be open and free about problem discussion. So it's sort of the beauty of mathematics. It is a single language. I can show an equation to a person in China, they will understand it, even if I don't know any Chinese. So an ideal world that anyone would be able to talk to anyone else openly and further technologies or science. Now I have to say about China, especially Shenzhen. Things are changing extremely rapidly and the city is growing incredibly fast. So I believe, to be in China, the time is pretty exciting.
Message from Dr. Jos Stam: Be yourself if you can. And be creative. Live your life to the fullest.
---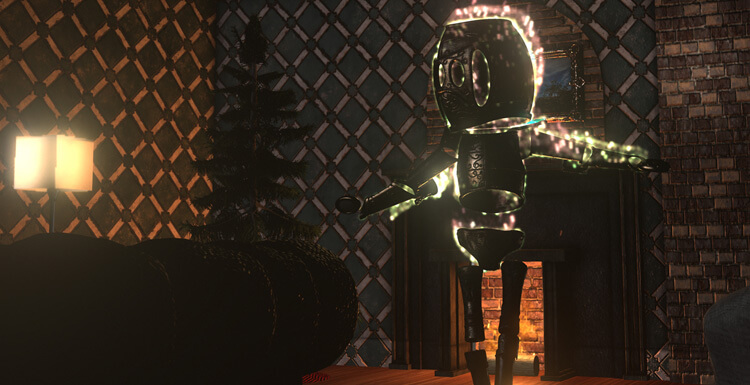 Interview With Brian Beaudry, The 1st Winner In Renderosity 2018 Animation Holiday Contest
Glad to have an interview with Brian Beaudry, the 1st place winner in Renderosity 2018 Animation Holiday Contest, here is the detail we want to share for everyone, to know more about a good animation hobbyist.
Fox Renderfarm: Hi Brian, congratulation to win the 1st place! Would you please give a brief introduction about yourself?
Brian Beaudry: Yes,my name is Brian Beaudry and I am honored to have won the Renderosity 2018 Animation Holiday Contest.  I am a full-time Musician and work in many local bands and nursing homes entertaining people of all ages. Before music, I worked as an Airbrush Artist painting T-shirts, murals, and paintings. I started working in computer art and animation as a hobby about 20 years ago.
Fox Renderfarm: Wow, very interesting experience. So how did you make the decision to step into the animation industry?
Brian Beaudry: Being an Artist is relaxing and a very fulfilling hobby. I started working in still 3d pictures and worked my way into animations. Being able to bring my characters to life on screen in the comfort of my own home is Amazing. I have learned to work with many 3d software packages.
Fox Renderfarm: That's awesome! Did you still remember your first work, how does it look like? Brian Beaudry: My first programs were Bryce and Ray Dream 3d back in 1996. I was working as an Airbrush artist at the time and made some simple still shots for a Cd cover I was working on at the time. Many years passed and about 9 years ago I started back at 3d artwork on the computer.
Fox Renderfarm: I see, so how did you know the Renderosity's contest?
Brian Beaudry: In 2011 I entered my first Renderosity animation contest after finding the forum page and discovering the contest. That year I took 3rd place. I entered the next 2 years taking 2nd and then finally 1st place. During my first years of the contest, I used Vue for my Animations and put the frames together in After Effects. I found Vue to be very slow for rendering and did not enter again until this year. I changed my Animation program to Iclone 7 which handles pbr rendering and improved my rendering speeds by leaps and bounds. Over the years since my last contest I learned many new tricks which helped make the Movie I made this year that won the contest. I designed the main character in Zbrush and textured him in Substance painter. I have collected some great motion captures over the years and assigned them to my character in Iclone.
Fox Renderfarm: Sounds great! You really love animation, you worth to have the prizes. Can you show us your work that won the place in this contest?
Brian Beaudry: I have uploaded a copy of my movie.
Fox Renderfarm: Good for you! Therefore, what inspired you to come out the idea of making this work? Also, what software, renderers, plugins you used in this work?
Brian Beaudry: The contest theme was the ghosts of Christmas past. My idea was to bring life to an old room using magic. My main character is the Armored Knight. The Idea was the magical Christmas Fairies would bring the old room back to life. The Fairies would come down the chimney and everything they passed would be restored. There were old lights being turned on, the once warm fireplace being re-lit, and of course the suit of armor coming to life. I also wrote the song for this animation called "Christmas Fairies" using a Yamaha Mx-61 keyboard and Sonar recording program.
Fox Renderfarm: Fantastic idea! Did you use Fox Renderfarm service previously? If yes, would you share your ideas about us?
Brian Beaudry: I have never used Fox Renderfarm, but now having some credits I look Forward to using it to help me in future projects.
Fox Renderfarm: Thanks, hope our render farm can satisfy you. Anything else you would like to add or say?
Brian Beaudry: I hope in the near future to start work on some videos for some of my original music. Thank you for your time and I hope you enjoy my Movie "Ghosts of Christmas Past".
https://www.youtube.com/watch?v=jV0xxDGHLZY this is my animation on youtube.
www.roadtripniagara.com -my music website
---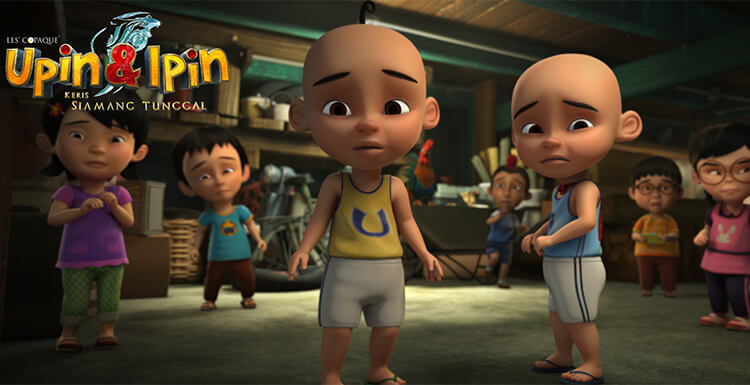 "Upin & Ipin: Keris Siamang Tunggal" Rendered With Fox Renderfarm
"Upin & Ipin: Keris Siamang Tunggal", produced by Les' Copaque Production Sdn. Bhd. has been on screen in  Malaysia on 21st March 2019. This film was rendered by Fox Renderfarm.
This is a 100-minute feature film of adventure, family and fantasy genre, with a very interesting story. The details of the movie are as follows.
"Upin & Ipin: Keris Siamang Tunggal" is Les' Copaque Production Sdn. Bhd.'s third feature film.
Les' Copaque Production Sdn. Bhd. was established in December 2005 to spearhead Malaysia's animation industry and specialize in producing high-quality 3D animation and IP production.
Les' Copaque Production has spent five years producing their second full-length 3D animated movie "Upin & Ipin: Keris Siamang Tunggal".
Before this feature film, "Upin & Ipin" is the longest-running Malaysian animated series and the most popular IP in South Asia with over 12 million audience on Facebook. The series is currently on its 13th season in production.
This new adventure film tells of the adorable twin brothers Upin and Ipin together with their friends Ehsan, Fizi, Mail, Jarjit, Mei Mei, and Susanti, and their quest to save a fantastical kingdom of Inderaloka from the evil Raja Bersiong. It all begins when Upin, Ipin, and their friends stumble upon a mystical kris that leads them straight into the kingdom. While trying to find their way back home, they are suddenly burdened with the task of restoring the kingdom back to its former glory. With help from Mat Jenin and Belalang, Upin, Ipin and their friends must overcome a series of challenging obstacles in this action-packed, magical and humorous adventure film produced by Les' Copaque Production Sdn. Bhd.
"Upin & Ipin: Keris Siamang Tunggal" is the most expensive movie in Malaysia, costing an estimate of 20 million ringgit (around US$4.92 million). The movie is 100 minutes in duration and took a production team of 140, including 12 lighting and rendering artists, and 5 years to complete.
Over 50 different species of animals were created. It is also the first time Les' Copaque Production has had hair groomed for over 70 rigged characters. There were a lot of technical challenges that the production team has to overcome. For example, one dancing shot has a crowd of 120 characters at once, with some heavy shots that have more than 180 rendered layers, etc.
During 5-year long production, the team has had three major upgrades in regards to their hardware and software in order to deliver the complexity of the film. The longest shot in this film has 722 frames and it took 100 rendering nodes and 2 months.
As a leading service provider, Fox Renderfarm's reliable and high-efficient service helps Les' Copaque Production in its support of the 3D feature film "Upin & Ipin: Keris Siamang Tunggal".
The technical team of Les' Copaque Production greatly praises the high-quality rendering service. They said: "We are very satisfied with Fox Renderfarm's 24/7 real-time technical support, reliable download and upload speed, the user friendly webpage interface, and very simple desktop client app for our alternative option. For example, we have some frames that took 3 days to render locally, and after we submitted to Fox Renderfarm's platform, it was completed in 2 hours, which greatly saved our time and budget. More importantly, the reliable and quality rendering also guarantees the quality of this film."
"We use this mentality to the way we do our work, in giving our best in creating our own Intellectual Property (IP) with the highest quality possible." This is the Mission of Les' Copaque Production Sdn. Bhd.
Personally, I really like this mission statement. We look forward to the release of "Upin & Ipin: Keris Siamang Tunggal" in China and more countries in the world. It is our hope that the "Upin & Ipin" series will bring joy to more and more people, they will understand and enjoy the culture of Malaysia, and we expect nothing less than excellent work coming from Les' Copaque Production Sdn. Bhd. in the future.
---
SIGGRAPH 2019, Fox Renderfarm Will See You In Los Angeles!
Free Exhibits pass with our compliments.
Get a complimentary Exhibits pass with this code: SHENZHEN19. We're proud to be exhibiting at SIGGRAPH 2019, from 28 July to 1 August, in Los Angeles. To visit us at booth 1049 and see more from .
Fox Renderfarm has an outstanding team with over 20 years' experience in CG industry. Team members are from Disney, Lucasfilm, Dreamworks, Sony, etc. With professional services and industry-leading innovations, they serve leading special effects companies and animation studios from over 50 countries and regions, including two Oscar winners. In 2015, Fox Renderfarm formed a global strategic partnership with Aliyun (Alibaba Cloud Computing) to provide global visual cloud computing services.
Looking forward to meeting you!
Please contact us for appointments:
Director of Client Relations Gordon Shaw +86 185 8159 3969 gordon@foxrenderfarm.com
Recharge and reboot at SIGGRAPH 2019, as multifaceted as you are—featuring global innovators who are changing what's possible in computer graphics, animation, VR, Gaming, and Emerging Technologies.
The can't-miss SIGGRAPH Computer Animation Festival presents the world's most innovative flat screen and virtual experiences, and Production Sessions and Courses reveal the latest computer graphics techniques around. Plus, at the exhibition, you'll get to see cutting-edge software and hardware in action.
SIGGRAPH 2019 website:https://s2019.siggraph.org/
---
An Amazing Dragon Ball 3D Animation Project Supported By Fox Renderfarm
A group of international CG artists, who are also the fans of Dragon Ball, one of the most successful manga and anime series of all time, decided to make a project about the anime on their free time.
The nonprofit project, Dragon Ball Z Legacy, supported by , is going to be a 3D animation video clip featuring some of the best manga and animated moments. They said, if this project earns money, all the money will be donated to an international association for children with cancer.
Fox Renderfarm has been committed to supporting public welfare project, such as the Dragon Ball Z Legacy. While supporting more CG artists, we hope to make more contributions to society.
The characters of Dragon Ball Z Legacy
You can check the and know more about the characters.
It is our honor to have an interview with the team leader, Olivier Schmitt. Moreover, Olivier shares us with the making of the project and production experience.
Here's the interview between Fox RenderFarm and Olivier Schmitt.
Fox Renderfarm: Could you please introduce yourself?
Olivier Schmitt: Hello, I'm Olivier Schmitt, I'm French, I'm a CG artist for 12 years, I've studied 3D animation in Paris for 4 years, at Lisaa and Les Gobelins. I work in China in Beijing for 3 years, as a CG artist supervisor.
Fox Renderfarm: When did you begin to like Dragon Ball? And which is your favorite character?
Olivier Schmitt: I started to watch Dragon ball in 1989 when I was 8 years old. I don't have a favorite character, each one is special and has its own specificity, for example, I like Goku when he arrived late and came to save his friends, I like Krillin when he fight with Cell for saving a mother with her daughter, or when he uses the Kienzan. Vegeta he sacrificed his life to try to kill Buu, etc..
Fox RenderFarm: Does Dragon Ball have any impact on your life and career?
Olivier Schmitt: Yes, Dragon Ball influenced me a lot. When I was a young student I drew Dragon Ball many times, step by step I tried to improve my level and push me always to be better. And I think that helped me to take the decision to start art school and do 3D animation and be here now.
Fox RenderFarm: What's your original intention of creating the team project?
Olivier Schmitt: The original intention of me and my team, is to create a very beautiful 3D animation of Dragon Ball Z. To take big pleasure to create this Fan video, and give pleasure to the peoples who will watch it.
Fox RenderFarm: What is the story of the team project? And what do you want to express through the work? 30 Dragon Ball characters are selected, any reasons why you choose them in your work?
Olivier Schmitt: The story is to recreate between on 3 and 4 minutes a video clip with many of the best moments of the Dbz action. The thing we want to express is to have chills to do this job and give chills to the audience who will watch the video. The 30 characters selected, are all characters who have influenced the most the story of Dragon Ball Z.
The concept of Dragon Ball Z Legacy
Fox RenderFarm: As for the character modeling design, will you innovate or restore the original version?
Olivier Schmitt: For the characters, we keep the original design version with some small changes.
The character designs of Dragon Ball Z Legacy
Fox RenderFarm: Any software and plugins you use for the project?
Olivier Schmitt: For do this project we use much software: the base is Maya, and we use, Zbrush, Wrap 3, Photoshop, Substance designer, Mari, V-ray for the renders, Houdini, Nuke, Premiere, After effect.
Fox RenderFarm: Artists who are also Dragon Ball fans, how did you call them together? How many team members now? Could you introduce a bit about your team members?
Olivier Schmitt: Yes, all the artists who work on this project are all Fan of DBZ, I think we need it because it's a big work and long project, needs to be a passion. There are around 60 artists, some of whom work to ILM or MPC, and some other big studios.
*Here's a credit work of the peoples work on the project:
Gonza Estay: Polunga, Fat Buu
David Ruiz: Gohan ss2, Perfect Cell, Goku
Lim Philippe: goten
Jose Roa: Majin buu
Emilio Jose Dominguez Calvo: C18
Sarah Clippe Petruzzi: Trunks
Luís Figueiredo: concept character
Narupiti Harunsong: concept city war
Romain Caudron: Nappa
Melvin Okoronkwo: Krillin
Jose Carrasco: Freezer V3
André de Souza: Kid buu
Gael Roulin: concept character
Anthony Amorose: concept character
Frankino Lupo: TD hair
Laurent Merceau: Rigging
Olivier Schmitt : Director*
Fox RenderFarm: Your team members come from all over the world, so how do you communicate during the creation? Any difficulties? How to solve it?
Olivier Schmitt: I created a secret Facebook group and I included step by step all the artists who want to join the project. This is more easy to show where I wish the project takes direction and can communicate all together. And if I need to say some specific things to an artist I communicate with Facebook messenger, or by email. In fact the master word is "patience". Because all of us we do this project on us spend time, during the day we all have our jobs which take a long time of our day, and when we back home sometimes we are tired of being front a computer again. And I really understand about this, so we work all on our own speed, and can take time. But for now, we not really meet difficulty, because we are professional and we know in advance what kind of problems we will meet and we try to fix them before is coming.
Fox RenderFarm: Have you received any favorable comments or suggestions after posting your works on the Internet?
Olivier Schmitt: Yes, I posted some images of the characters on Facebook and generally more than 3/4 of peoples like what we did, and we already got an interview on a French website of 3D animation and we received a favorable reception, and even after that we had some artists join the project after reading the article.
Fox RenderFarm: When is the work expected to be completed? Do you plan to create a longer video or film in the future?
Olivier Schmitt: I hope we finish this video in around 18 months, but is not guaranteed, it will depend on each artist the time he will devote to this project. Yes, I love very much Dragon ball, and my big dream is to create 4 movies for the cinema on 3D animation. When the project is done I hope to have the opportunity the show the video to Toei animation and we can talk about this project and have the license to create it.
Fox RenderFarm: Any interesting stories happened during your project making?
Olivier Schmitt: In fact for this project I communicate a lot with all the artists, some of them every day, but I never meet them in real, some I don't know how they look like, maybe I can cross them on the street, and don't know them, whom I talk with every day. And this project allowed me to get in touch with many talented artists and I'm very proud of this.
Fox RenderFarm: Have you heard of Fox Renderfarm before? Where and how? Have you used our service before? How do you like it?
Olivier Schmitt: I heard Fox RenderFarm from Linkedin, and I get touch with Anthony who works on your company. It's the first time I work with a I created by myself in the company. And the first time I use Fox Renderfarm, I find it's so easy to use, have a tutorial which explains very clearly step by step how to use it, so is very easy.
Fox RenderFarm: Any other things you want to share with the audience from the CG industry or CG enthusiasts?
Olivier Schmitt: Yes, as I said we do this project for us because we love Dragon Ball, and we want to share with peoples this project, we really want people to take big pleasure to watch it. And we all agree that if this project brings any money, all of this money will be given to an international association for kids who have cancer. We wish that all the children of the world could have the chance like us when we were young to get up in the morning in a good mood because you knew that you would see one or two episodes of Dragon Ball on television. For my part, during the summer holidays with my cousins we woke up every morning before 9 a.m. to watch Dragon Ball, and it was magical :). And finally, I wish to say if any artist loves dragon ball like us and wish to participate in this project he is welcome to contact me. They can contact me on the Facebook page: https://www.facebook.com/dbzLegacyTeam
What's more, Olivier Schmitt also share the steps for how they made Goku for the project of Dragon Ball Z Legacy. Here we can see how Goku cone into being. 1. Firstly, Luis Figueiredo make a concept, and he designed an amazing Goku:
When the concept was done, David Ruiz make a sculpture on Zbrush of Goku and he gave this very fast and good:
After from this sculpt who was on very high polygon around 6 million polygons we applied on him a base mesh of around 5000 polygons for be on low poly and include rigging, for put the low resolution to the high we used Wrap3:
And to create the textures we use Substance painter:

And we can extract this differents map:
This different maps we apply them on the ALshader on Maya on the Hypershade:
For finally have this result on low poly:
And from here we can apply the Rigging, we use Advanced skeleton as a base Rigging we optimize for this project:
For the cloth we use almost the same way, we go to substance painter to do the texture and extract these maps:
And have this result:
Finally, we have the Goku with the cloth:
We all expect that Dragon Ball Legacy will be an amazing 3D animation video, especially for the Dragon Ball fans.
---
Cuteness Overload! Interview With The Champion Of The CG Boost Cute Warrior Challenge
On July 3, 2019, the CG Boost Cute Warrior Challenge, which sponsored by Fox Renderfarm, announced the final list of winners. There were 128 accepted submissions and so many cute, funny and also weird characters for the Cute Warrior Challenge. Congratulations to 11 entries with the most votes by the jury. Fox Renderfarm also had an interview with the Champion, Kenji Aito, a funny and creative CG artist.
First place: Teddy The Halberdier Bear by Kenji Aito
What the jury says:
Chris Plush: Extremely well executed idea in all aspects. Great armor and weapon design, and awesome attention to detail especially on the fur being worn down in some areas.
Aidy Burrows: Nice clear and readable character! Liking the semi-realistic super clean rendering style too. Nice design on the armor – holes for the ears for example and subtle but effective details! 
Gregory Smith: This is a great entry; it hits the topic perfectly, and the technical execution is excellent. The presentation is clear and readable, whilst the attention to detail gives it that extra visual interest.
Ebrahim Umar-Khitab: The accuracy of that grim expression has done me in! Great work.
Lukas Walzer: This piece stands out as being technically incredibly well done. Modeling, fur, texturing and posing are top-notch!
Marius Iatan: his little guy checks all the boxes, down to the pin that holds the bandage. Has the right attitude, too. Very nice character!
Julien Kaspar: There clearly has been a lot of focus on polishing the character itself. This is the one I found myself looking at the most, looking at the details as well as the broader decisions of for the character model. Also, really great grooming and materials throughout!
Zacharias Reinhardt: This plushy character has probably the best technical execution I saw in this challenge. From the great looking metal, the perfect looking fur with the worn out spots, down to all the fine details, everything very well executed. A good dynamic pose and a proper lighting shows the character in fully glory. The only thing I wished here, would have been to see this little guy in an environment with a bit more storytelling context.
Here's the interview between Fox Renderfarm and Kenji Aito.
Fox Renderfarm: Hi Kenji Aito, would you please give a brief introduction about yourself?
Kenji Aito: Hi, I'm Kenji from Japan (but I'm from France originally). I started to study CG seriously one year ago during my spare time with Blender, that I fell in love with. I still have much to learn and I think it is necessary to keep learning forever in CG (because software evolution is FAST! and so much more accessible than 10 years ago!) Now I wish I can work in the CG industry and well. I'm potentially open to opportunities! Meanwhile, I will keep improving both the technical and artistic sides of CG!
Fox Renderfarm: What inspired you to come out the idea of making the work "Teddy The Halberdier Bear"?
Kenji Aito: Well.. all right... First I was re-watching from scratch Game of Thrones... preparing myself for the LAST season. So, I could see all those nice armors, helmets.. pike axes.. halberd... Then the CGBoost challenge "cute warrior" came up and I was not even sure I will try something (I also join the challenge just before this one but ended up 4th). I gave some consideration to it and... I just thought "Halberdier bear"; sounds funny... and that was it! I was on! Honestly, I was not even sure I will have time to finish my artwork!
Fox Renderfarm: How long did it take you to finish the work? And which part took the most time? Why?
Kenji Aito: Approximately half a day to a day... but it's hard to keep count. Since I have a job I can only work on CG at night, and as I said, I was watching Game of Thrones too! So I think I worked 1.5 hours per day on average, for a bunch of days. The part that took the most time is certainly the fur... I was really not sure what kind of fur will look cool. And since I wanted to be sure, I was doing test renders often... Also, I did not optimize the particles systems at first, so my GPU was too short on memory, and I was rendering on the CPU. So the whole tweaking process took time. As the armor it was fast: for example, the weapon was modeled in 15 min, and shading took something like 20 min.
Fox Renderfarm: What software, renderers, plugins did you use in this work?
Kenji Aito: Blender 3D as my main 3D package! The character was modeling with Blender sculpting mode.. retopology with Instant Meshes! Cycles as render. Everything was made without plugins in Blender actually. But for the armor shaders, I used Substance Painter.
Work-In-Progress
Fox Renderfarm: The jury praises your "awesome attention to detail" in this work, how did you deal with the details?
Kenji Aito: With love! Always... I think I'm addicted to details. Maybe it's a good thing, but it could be a bad thing too... because when I focus too many details I might forget the "big picture", such as storytelling, the overall balance of shapes and color, proportions... Though, I always try to start with simple shapes down to smaller ones... My workflow is very iterative, and feels like going through the history of CGs: decades ago everything was made a few polys but people were already trying to make attractive shapes, profiles, and silhouettes. Then, as software and hardware got better, the same base ideas with more details came to life. The only issue is that it's time-consuming, so you'd better find a "smart/lazy" workflow to quickly add all those yummy details. But also, one must be careful not to saturate with extra small details, otherwise, the audience will be lost. And that, I have to work on it... I guess.
Fox Renderfarm: What has satisfied you most about this work?
Kenji Aito: Well, it was my first 3D character! so I was happy with the result. I don't think I have many skills for characters design... because I should learn to sketch/draw properly for that, study anatomy and all that... But anyway, I think I was happy with the workflow because even though it was my first character, I did not have to check online what to do... It was only me, my Blender and my Pureref (to organize my references)
Fox Renderfarm: Did you meet any difficulties when creating this work? And how did you solve it?
Kenji Aito: Honestly, not really. And I was happy about that. Everything went smooth and only the tweaking of the fur was time-consuming. I should have probably tweaked all that in a separated scene with less fur and smaller geometry.
Fox Renderfarm: Did you use Fox Renderfarm service previously? If yes, would you share your ideas about us?
Kenji Aito: No! not yet. But I was thinking about turntables renders in the near future. For my next personal project, I want to make very photorealistic stuff... and a turntable with Cycles would be great. I know, everyone will say " why not EEVEE?!" but well, I want to try your services and I do love raytracing!!
Fox Renderfarm: How long have you been in the CG industry? Do you have any recommendable learning methods to improve professional skills?
Kenji Aito: Well, I'm not a professional but I wish to become one! and make my living with it! Learning methods: well, Blender is awesome and the community is top notch. so many resources are free and of quality... I was really surprised. There are some people making real art with Blender and I think it's great to learn from them. Also, it's always good to look at more classic art: I am very interested into painting theory.. lightning... and all those things that bring life to a piece of paper (or screen!). So I recommend to everyone not to just focus on the theory of 3D, but also go out and learn about art in general: "how to make a good composition" "the art of color matching" and so on... It takes time but I think it's worth it. If I can become a CG professional I will definitely find the time to study all that and I hope I can show it makes a real difference.
Fox Renderfarm: Anything else you would like to share with CG enthusiasts?
Kenji Aito: Contact me if you want to work with me :) My motivation is burning! Now that I start to have some tools at my disposal and know how to use them... I have so many ideas I don't know where to start!!!
You can visit Kenji Aito's Artstation here. (https://www.artstation.com/kenji-art )
To see more entries of Cute Warrior Challenge, please check here. (https://cgboost.com/cute-warrior-challenge-winners/?tdsourcetag=s_pcqq_aiomsg)
---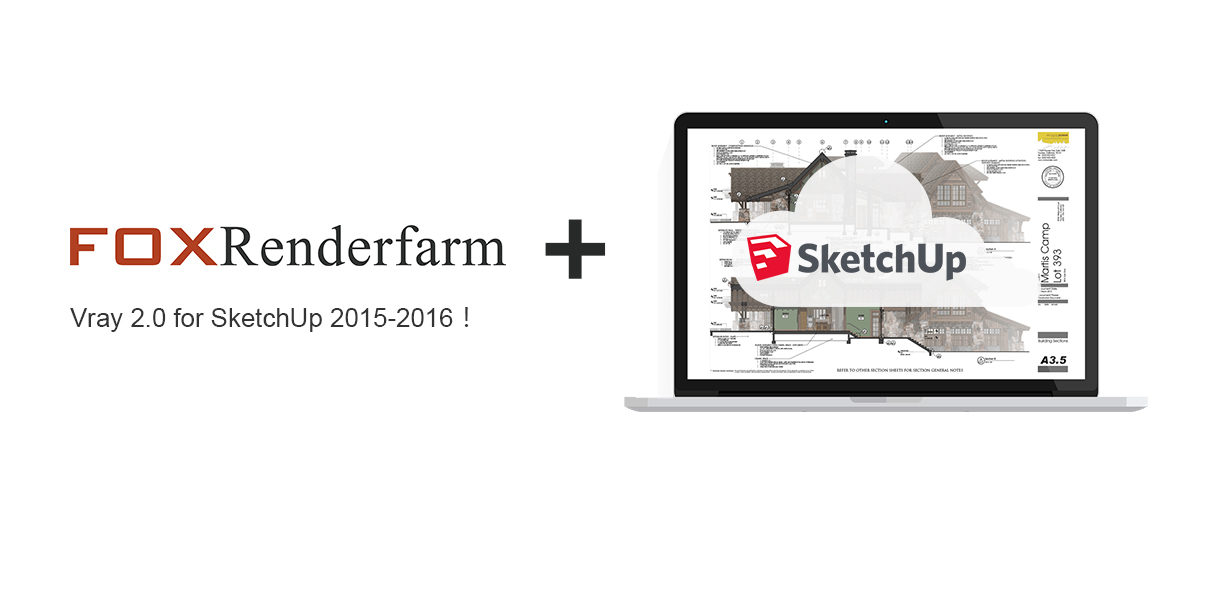 The FoxRenderfarm Cloud Rendering for SketchUp Launched
As we all know, SketchUp is a popular and outstanding software for 3D architectural designing, it is called the "pencil" in CG designing industry for the reason of its extremely easy using feature. With Sketchup, the designers can easily and quickly visualize their conceptions.
And now, we are proud of declaring that FoxRenderfarm has supported Vray 2.0 for SketchUp 2015-2016. You can freely choose multi machine sequence for rendering to save more time, so that you can devote yourself to the unlimited creative designing with limited energy and time. Besides that, you can also freely choose the needed scenes to render with just a few simple clicks when submitting jobs.
Well, here are the features supported by FoxRenderfarm cloud rendering as below:
1.Support multisequencing rendering 2.Support freely choosing scenes 3.Support enabling pipeline settings by force 4.Support full path rendering 5.Support Vray renderer 6.Support SketchUp 2015 and SketchUp 2016 7.Support non-ABCD driver path 8.Support loading photon rendered task 9.Support choosing the resolution, input and format
At last, here are some artwork created with Vray for SketchUp as below, enjoy yourself!
---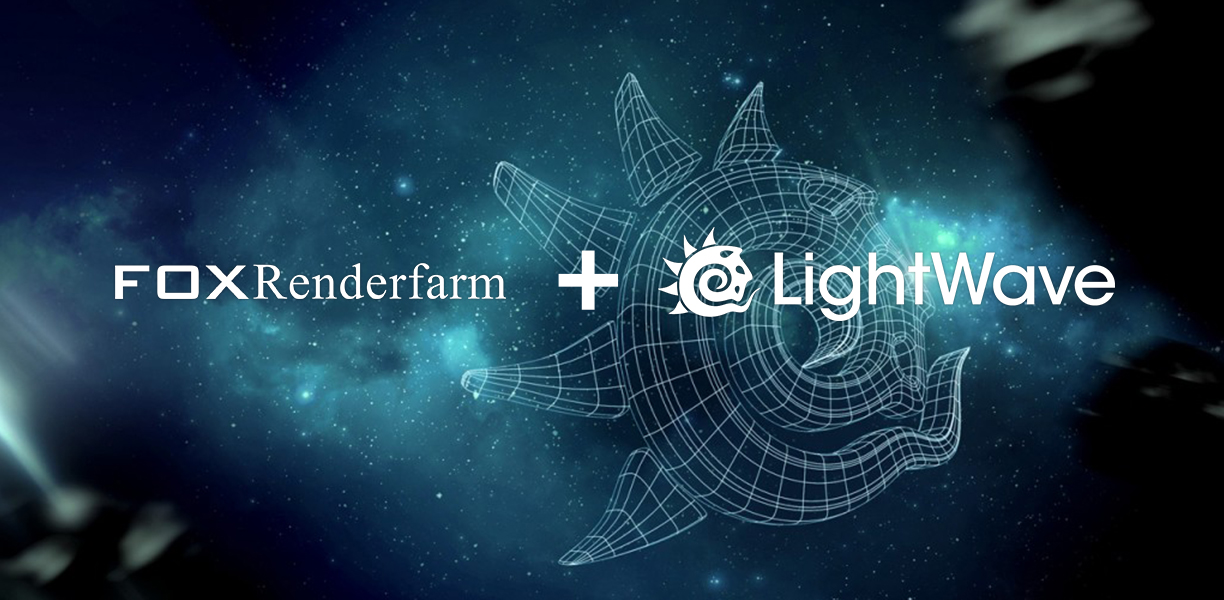 You Know That TITANIC Was Rendered by LightWave?
LightWave 3D is a cost-effective 3D animation software developed by an American company NewTek. It's one of the most important 3D animation software in the industry.
Due to LightWave's easy-to-use and powerful functions in biological modeling and character animation, LightWave 3D is widely used in the filed of film, television, advertising, games, animation, etc. LightWave 3D's rendering module is based on ray tracing and radiosity, which makes its rendering quality perfect. So, LightWave 3D is popular with animation studios, film and television VFX studios and game developers.
The magnificant ship model in Hollywood blockbuster "Titanic", the special effects in "Red Planet", the game scenes in "Dino Crisis 2" and "Resident Evil - Code: Veronica"...they are all produced by LightWave 3D.
FoxRenderfarm is applicable to LightWave! FoxRenderfarm has numerous rendering nodes and huge storage, they can provide a lot of servers as what customers need and save much rendering time for the projects. FoxRenderfarm's powerful technical team can make different rendering solutions according to customers' requirements. Customers can put more time and energy on artistic creation.
Now, let's look at what FoxRenderfarm cloud rendering support:
1.Support multisequencing rendering 2.Support freely choosing scenes 3.Support enabling pipeline settings by force 4.Support LightWave_2015.3, other versions can be configured according to customers' requirements 5.Support Lightwave Render and Lightwave Arnold Render 6.Support Non-ABCD drive path 7.Rendering resolution and output format can be set by files
At last, enjoy some pictures rendered by LightWave!
---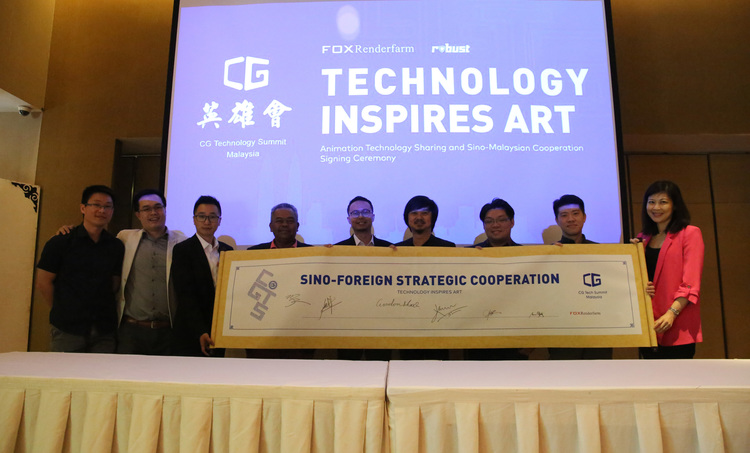 Fox Renderfarm "Technology Inspires Art" CG Technology Summit (Malaysia) 2018
Abstract: Powerful cooperation for better complementarity and CG industry development With the present rapid development of the CG production industry and the intensification of globalized labor division and cooperation, international cooperation has been encouraged gradually. In 2016, Malaysia's creative industries (including animation, games, etc.) had an export quota of 1.17 billion MYR. As one of the largest cloud rendering farms in the world, Fox Renderfarm serves the world's leading film and television companies' animation production, especially with companies in Malaysia. Fox Renderfarm's powerful cloud computing skills have provided high-quality rendering support for many well-known films, reducing costs and increasing output, serve as the facilitation of in promoting the development and cooperation of the CG industry between China and Malaysia.
On April 19th, 2018, the "Technology Inspires Art"- CG Tech Summit (Animation Technology Sharing and Sino-Malaysian Cooperation Signing Ceremony) organized and hosted by Fox Renderfarm was successfully held at the Renaissance Kuala Lumpur Hotel. The event brought technical knowledge to the CG expert from both China and Malaysia. It also helped boosting the depth of cooperation between the two countries.
It is reported that Fox Renderfarm, as the world's leading visual cloud computing platform, covers more than 50 countries and regions in the world. At the same time, Fox Renderfarm has participated in and rendered many well-known domestic and foreign films, mainly including:
"Mr. Hublot" which won the Academy Award for Best Animated Short at the 86th Academy Awards; "Wolf Warrior 2" which broke the Chinese box office record at 5.6 Billion Chinese Yuan; "Baahubali", the best-selling Indian film in history; "Monkey King: Hero is Back" which recorded nearly 1 Billion Chinese Yuan Chinese box office; "Duck Duck Goose" animation which its production level is comparable to Hollywood's; "Boonie Bear" series that broke the record of China's animated movie box office; "Detective Chinatown 2" that broke China's first-week box office records and etc.
Guests attending the summit included: Janice Lim-Head of Animation in Malaysia Digital Economy Corporation (MDEC), Shuai Peng-VP of Film Division in Original Force, Ling Chen-Business division production director in Original Force. Yanjuan Liu –Deputy General Manager of Fantawild, and Mike Zheng-Fox Renderfarm Marketing Director and CG Technology Summit founder, and Les'Copaque Production (Tuan Haji Burhanuddin Md.Radzi), SA (Goh & Raymond), Animamundi Studio (Chun Chong Leong), Wau Animation (Usamah Zaid & Mohd Faiz), Pixelline (Chris & Way) and other chief executives of top production company in Malaysia are among the attendees.
Janice Lim, Animation Director of the Malaysian Digital Economic Development Bureau, addressed the summit and gave a brief introduction to Malaysia's current animation industry development. She said that the exchange and cooperation between the animation industry of China and Malaysia will jointly promote the economic development of the two countries. At the same time, she also hopes that Fox Renderfarm, as the leading visual cloud computing platform in the CG industry, can organize more activities to provide learning and communication opportunities for the animation industry elites of both countries and jointly promote the development of the industry.
At the same time, Fox Renderfarm VP Wangcheng Xiao and Marketing Director Mike Zheng introduced the current status of Fox Renderfarm's development, the future strategic layout, and the original intention and significance of launching the CG Tech Summit. In the past quarter, Fox Renderfarm's home-made movie box office accounted for one-third of the box office of domestic cinemas in the same period, and together with SIGGRAPH CAF and its Shenzhen branch, successfully hosted the first SIGGRAPH animation tour exhibition in China. Technical Seminar. The success of the CG Tech Summit is of great significance. As the sponsor of the CG Tech Summit, Mr. Mike Zheng hopes that more industry leaders will participate and create more value for the industry.
At the summit, Fox Renderfarm teamed up with the leading Chinese animation production company, Original Force and Fantawild, to bring together a series of technical expertise sharing for Malaysian industry elites. They also conducted on-site interactions, to exchange and discuss in-depth animation production techniques and experiences. Original Force CG Division Production Director-Ling Chen "From Motion Capture to CG Production Process"
The " L.O.R.D: Legend of Ravaging Dynasties ", which was produced and published by Original Force, is China's first full-reality CG animation film and has created a brand new movie type in the Chinese film industry. When the film was first released, the audiences can not stop but give thumbs up to its high quality CG technology. At the summit, Ling Chen, CG Division Production Director in Original Force, took " L.O.R.D: Legend of Ravaging Dynasties "season one and two as examples to compare processing and management of motion capture data, layout documentation's publication of motion capture data and the management of synthesis documentation, in order to explain the process from motion capture to CG production in details. Original Force Film Division VP-Shuai Peng "Film Rendering Difficulties of Original Force"
Original Force is the leader in China's digital production industry, focusing on providing excellent video and game content production services for the global digital entertainment industry. Shuai Peng gave a comprehensive introduction to the development of Original force and her deep cooperation with Fox Renderfarm over the years. At the same time, the film and television production works that Original Force involved were among the examples shared and an in-depth analysis was made on the difficulties that the team had faced and endured in the animation technology. Fantawild Deputy General Manager-Yanjuan Liu "Boonie Bears Animated Series Film Technology Development Process"
The Boonie Bears animated series is a key project created by Fantawild. From "Boonie Bears: To The Rescue!" in 2014, "Boonie Bears: Mystical Winter" in 2015, "Boonie Bears: The Big Top Secret" in 2016, "Boonie Bears: Entangled Worlds" in 2017 to "Boonie Bears: The Big Shrink" released in the 2018 Chinese New Year period. The production level of the above five films has increased year by year, with a total of nearly 2 Billion Chinese Yuan at the box office. Yanjuan Liu took the development of five films as an example to deeply analyze the key factors of success, stressing the importance of the storyline, and the significance of the combination of technology and art to film and television production.
At the summit, senior executives from Malaysia's top animation companies also actively interacted with guests and conducted in-depth discussions and exchanges on business cooperation and technical production.
The "Technology Inspires Art"-CG Tech Summit sponsored by Fox Renderfarm not only brings the cutting-edge CG technology and the most practical successful case experience to the industry, but also provides an exchange and learning opportunities for the animation industry elites between the two countries. At the same time, the signing of cooperation between China and Malaysian mainstream production companies is also conducive to the promotion of complementarity and division of labor between the two countries and their strong cooperation to jointly promote the development of the CG industry in Malaysia and the creative industries in Malaysia.
---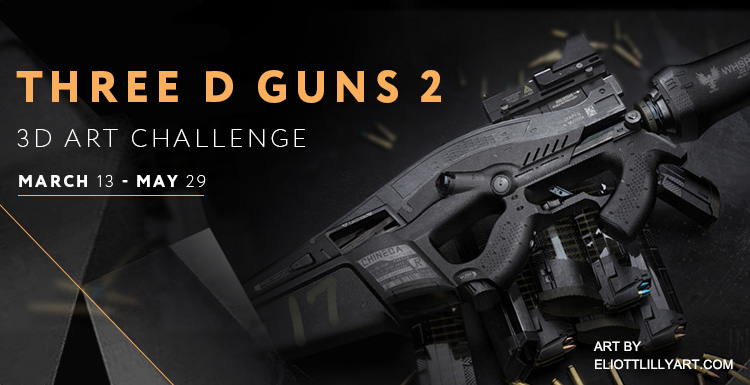 Three D Guns 2 Competition Winners Announcement!
On June 12, 2019, Hum3D's "Three D Guns 2" Competition, which also sponsored by the leading render farm service provider - Fox Renderfarm, announced the final list of winners. All the works in this competition are gun-themed 3D artworks. The competition attracted a large number of game artists, character designers, and weapon fans. Fox Renderfarm was honorable to be one of the judges, and had the chance to choose a work for the special prize - Fox Renderfarm Team Choice. All the entries are creative and pluralistic, congratulations to everyone. Here are the excellent award-winning works. First place: Porcelain 1911 by Yi Sun  What the jury says: Jeremie Noguer: "Original idea and flawless execution". Yurii Lebediev: "I love it! When I look at this render I remember feeling when I held porcelain mini figurines of animals of my granny. This is so nice and so good done!" Zacharias Reinhardt: "What a combination! Combining a hard and deadly weapon with something filigree as porcelain. The shape and materials with all the painted details, totally sells it". Dominik Capodieci: "Interesting idea and nice shading and lighting". Tom Grimes: "I have a soft-spot for juxtapositions, putting two things together that would never normally be found together. A porcelain gun! With beautiful patterning just like on the fine China that only gets used on Sundays. Almost surreal!" Remi Arquier: "I love the concept and the detailing – a lot of work went into taking this outside the box". Second place: Under Cover Paranoia by Nicolas Berger
What the jury says: Yurii Lebediev: "Absolutely unique 'gun'! Very nice render! Enormous attention to details!" Zacharias Reinhardt: "This is probably the most disgusting weapon I have ever seen, but that is what it makes so great! The weapon design is great (in a weird way) and looks like it is straight out of an alien movie. The image is technically well executed and I especially like all the tiny realistic details. Now I know hat will haunt me in my nightmares ;)" Remi Arquier: "You don't see much Cronenberg fan art these days, and this one stood out in concept and execution". Third place: The Stopper by Kimmo Kaunela
What the jury says: Arseniy Korablev (Teya Conceptor): "My favorite artwork in the competition. This nomination is needed at least to highlight such authors. Beautiful colors, interesting weapon. I want to pick up it and run with it :) The only thing that bothers me is a slightly blurry render, possibly due to DOF, antialiasing or image interpolation settings". Jeremie Noguer: "The slight stylization works well, lighting and environment are on point". Deuce Bennett: "I'm a sucker for post-apocalyptic, kitbash, and steampunk. This weapon tells me a story, and I love it". Special prize from Fox Renderfarm: Decimator MK1 by Malchus
What Fox Renderfarm says: "Great lighting, overall atmosphere is good, warm and cool colors contrast highlights the theme, so that viewers would instantly focus on the main object at first glance. The gun is perfectly blended into the picture, but still manages to stand out. Model, texture and lighting, overall is perfect". Congratulations to all the award-winning artists and Fox Renderfarm hope to help more 3D artists to create their masterpieces. To check out all of the fantastic winning entries, as well as some special Team Choice mentions, visit Hum3D's blog post here. https://hum3d.com/blog/3d-guns-winners/
---
Key Words
CG
|
Florian Renner
|
CG Tech Summit Malaysia
|
event
|
Zhang Yimou
|
CSFF 9th
|
film works
|
cloud rendering
|
Golden Horse Award
|
Shadow
|
SIGGRAPH Asia 2018
|
Morrigan Flebotte
|
VWArtclub Annual *Contest
|
animation works
|
Asswad Mouhamad
|
IMax Studio
|
Interview
|
Boonie Bears
|
Renderosity
|
Renderosity 2018 Holiday Contest
|
Renderosity 2018 Animation Holiday Contest
|
Gary S. Kennedy
|
Upin & Ipin
|
Evermotion Challenge 2018
|
Brian Beaudry
|
VFX
|
Alita: Battle Angel
|
Bobby Bala
|
Mohit Sanchaniya
|
Katapix Media
|
Flying Car Productions
|
Razer
|
The Shipment
|
FoxRenderfarm
|
CG Tech Summit
|
Alpacalypse Productions
|
halloween
|
Hum3d Survial Car Challenge
|
Federico Ciuffolini
|
sc
|
Ralf Sczepan
|
Iavor Trifonov
|
Clarisse
|
CGTS Malaysia
|
Isotropix
|
C4D
|
Tomasz Bednarz
|
V-Ray
|
Cinema 4D
|
MAXON
|
siggraph caf
|
Evermotion challenge 2017
|
CGTrader Space Competition
|
Henrik Lein
|
film of the year
|
Le Anh Nhan
|
Planet Unknown
|
Fox Renderfarm 2017 Achievements
|
CSFF
|
Julio Soto
|
boar 2017
|
Deep
|
SIGGRAPH Asia 2017
|
Chris Sun
|
Glass Cage
|
Fox Renderfarm
|
Making Life of Bri' n Chris
|
fox renderfarm interview
|
anthem studios
|
The Rookies
|
Peter Draper
|
Makuta VFX
|
The Rookies 2017
|
Baahubali 2
|
CG Competition
|
hard drive
|
hum3d contest
|
enchantedmob
|
CG Studios
|
Rookies
|
Academy Awards
|
RAYVISION MILESTONES
|
CGTS
|
CGVray
|
weeklycgchallenge
|
SketchUp
|
siggraph 2017
|
Chris Buchal
|
SIGGRAPH Asia
|
LightWave
|
Indigo Renderer
|
Rafael Chies
|
V-Ray RT
|
CPU Rendering
|
NVIDIA Iray
|
Chaos Group
|
OctaneRender
|
Redshift
|
Vray
|
STAR CORE
|
CICAF
|
VR
|
Mr. Hublot
|
Ribbit
|
Blender Cycles
|
GPU Rendering
|
Linux
|
Monkey Island
|
LuxRender
|
HPC
|
Render Farm
|
RAYVISION
|
Life of Bri
|
WORLD LAB
|
Michael Wakelam
|
3D Rendering
|
Online Render Farm
|
Alibaba
|
Baahubali
|
阿里雲
|
VAX
|
Malaysia
|
Aliyun
|
2015 Hangzhou Computing Conference
|
Oscar
|
SIGGRAPH
|
CGTrader
|
Kunming Asia Animation Exhibition
|
Evermotion
|
RenderMan
|
Categories
---
RAYVISION News
---
RAYVISION Projects
---
RAYVISION Lectures
---
CG Challenges
---
Top News
---
Blog
---
Fox News
---
Fox Talk
---
Hot Spots
---
Recent News List
---
The Best Cloud Rendering Service Provider
2019-07-23
---
Cloud Render Farm Company's Introduction Video
2019-07-18
---
An Amazing Dragon Ball 3D Animation Project Supported By Fox Renderfarm
2019-07-12
---
Cuteness Overload! Interview With The Champion Of The CG Boost Cute Warrior Challenge
2019-07-11
---
SIGGRAPH 2019, Fox Renderfarm Will See You In Los Angeles!
2019-07-03
---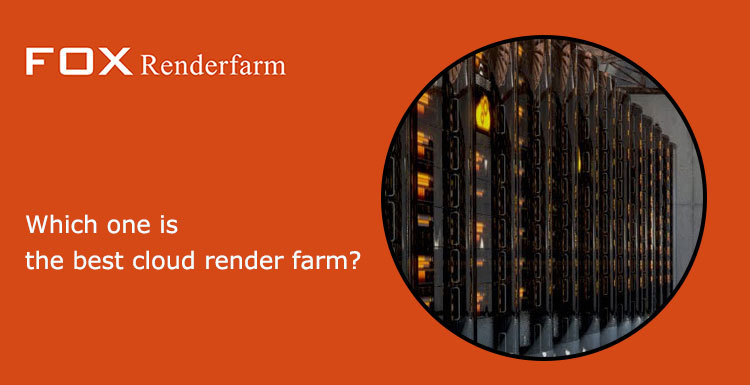 Which One Is The Best Cloud Render Farm?
2019-06-26
---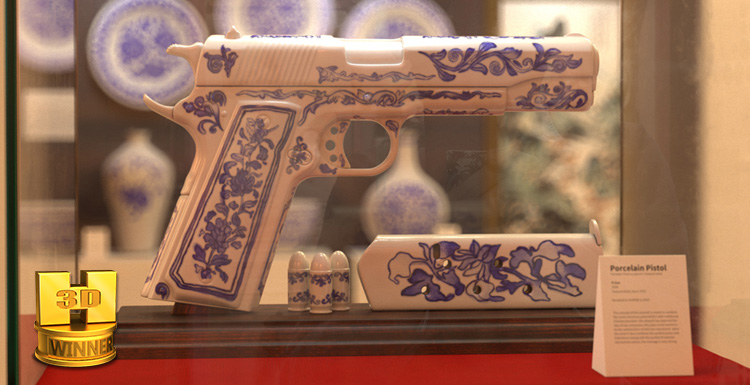 Interview With Yi Sun, The 1st Winner In Hum3D's Three D Gun 2 Competitio
2019-06-17
---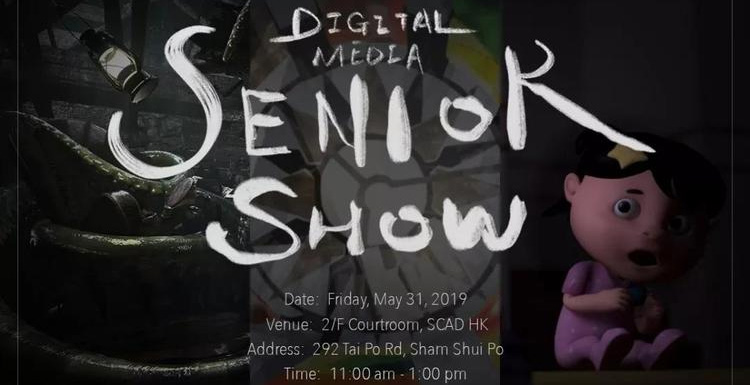 SCAD Hong Kong's Digital Media Senior Show 2019 Supported by Fox Renderfarm
2019-06-14
---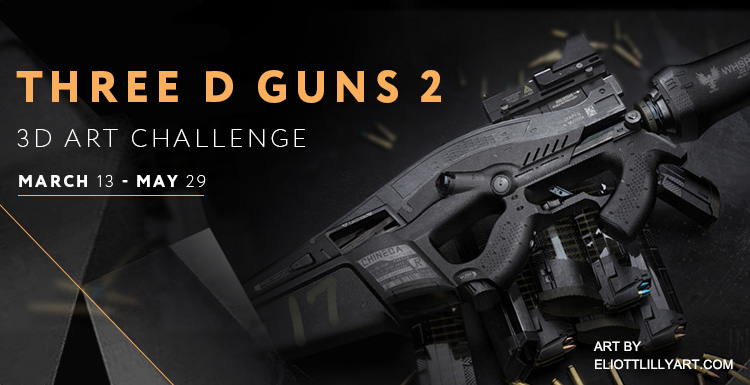 Three D Guns 2 Competition Winners Announcement!
2019-06-13
---
Partners
Medias