The Top Benefits of Online Render Farms
2015-03-16 14:28:02
Online Render Farm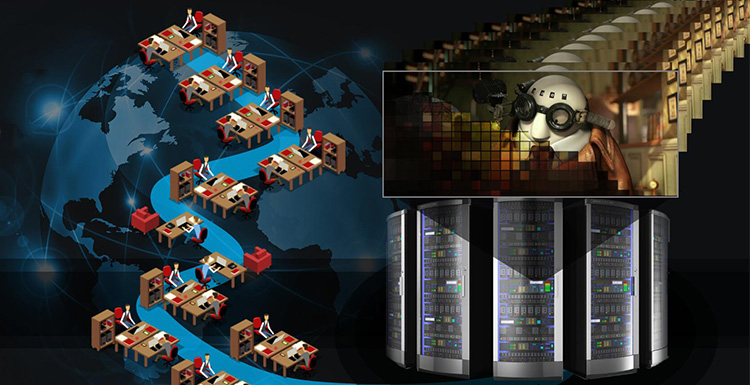 Having a render farm is essential for computer graphics studio owners today. Technology in the field is advancing at a rapid rate and having the resources to keep up with client requirements is something that CG studio owners should consider. Rendering is one of the main duties that a computer graphic designer is responsible for. Having a proper system and software that performs complex rendering tasks can prove impractical sometimes due to the extensive costs and management it requires. However, the services of an online or a cloud render farm can prove invaluable. Here are some reasons:
Easy to Use
Online rendering services are not only a practical option, but they are also very easy to use. Software management and maintenance are handled by service providers thus allowing your time to invest in projects that are more lucrative. All you have to do is access to the cloud render farm through your computer!
Time Saving and Cost Effective
Compared to the time and money it will take for you to do all the rendering yourself, professional online rendering can help you save company resources that can be put to better use elsewhere.
Realistic Visual Effects
The render farm is software based on complex programming that allows programmers to generate effective visual effects. Outsourcing for these services yields highly efficient, updated and realistic visual effects. Expert engineers and programmers use the latest rendering techniques to create realistic visual effects.
Efficient Delivery
Converting the final project in accordance to your format and organizational requirements is a difficult process. However, external rendering services can package and distribute your project according to your required specifications. At Rayvision we offer pioneering self-service cloud computing for rendering, research into cluster rendering, parallel computing technology and computing services for cloud rendering.
Previous: RAYVISION Sponsors 3D CG Sci-Fi Challenge for Aspiring Graphic Designers
Next: Alibaba and RAYVISION Pact To Offer Digital Effects Services
Interested
Is Building Your Own Render Farm The Best Option?
Thanks to growing high-speed internet access, production studios now have new options for rendering their animations in the cloud. , like Fox Renderfarm, offer studios enormous rendering power at low costs. This has many production studios asking a question for the first time. Should a studio build and maintain its own render farm, or pay for a cloud solution? Before high-speed internet was a reality, a studio's only option was to build an on-site render farm. Sure, a small shop could render on unused workstations at night. But, that wouldn't do the job for most studios. So, owning racks of dedicated rendering equipment became standard. Owning an on-site render farm has its advantages. The system can be custom built for whatever a studio needs. It is always available. Since the studio staff built it, they can fix it when it goes down. And, since it's on the premises, there are no security concerns. But, owning a farm is costly. An average render slave can cost several thousand dollars. Multiply that by the amount of slave machines needed. Then, all those nodes need to be loaded with rendering software. Some software companies offer unlimited slave licenses for free. But, most charge a fee based on the amount of slaves. If the is large enough, power consumption and climate control become concerns. If the farm operates non-stop, and multiple teams need access to it for different projects, one or more render wranglers must be hired to manage it. Owning an on-site render farm is a good choice if a studio has a large budget, an IT staff, and needs a customized solution. But, not all studios fit that description. Thankfully, there are now online options for rendering. At one end of the spectrum is collaborative rendering. In this model, users join an online network of fellow 3D animators who volunteer their computing power to be used by everyone in the collective. This is a great option for students and very small production houses since it's usually free. But there are obvious downsides. Support for the latest renderers and plug-ins may be limited. Your equipment must be made available for other users to render their projects. The availability of, and quality of rendering equipment at any given time is unpredictable. Not to mention the security risks. It is hard to keep track of exactly who will see your files. A collaborative solution may work for a studio when the budget is very tight, when security is not a concern, and when deadlines are flexible. The biggest challenge may be finding a collaborative network that supports the studio's choice of rendering software. On the other end of the spectrum there are professional, online rendering services. Cloud render farms charge you only for the time it takes to render. You can use them as much, or as little as you need. A good will have hundreds of top-notch machines with the latest software available to customers 24 hours a day. A good rendering service will also make security one of its top goals, so confidentiality is assured. All the IT troubles associated with maintaining the farm are handled by the render service, not the customer. Some online farms will even work with customers to load custom plug-ins if needed. Since online rendering offers so much, several studios are choosing to forgo the expense of building, and maintaining their own farms. Even studios that already have a small render farm in place can benefit from cloud rendering when overflow work comes in. As internet speeds become even faster, and demand for rendering power grows, makes more and more sense for 3D studios. ## About: The author, Shaun Swanson, has fifteen years of experience in 3D rendering and graphic design. He has used several software packages and has a very broad knowledge of digital art ranging from entertainment to product design.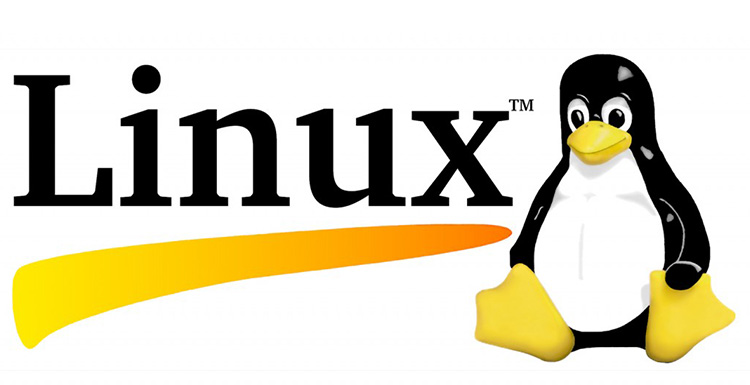 Linux's Place in The Film Industry
In 1991, a student named Linus Torvalds began developing a new operating system as a hobby. That hobby, which would later be called Linux, forever changed the world of computers. Since Linux is open source, anyone can license it for free and modify the source code to their liking. This has made Linux one of the most popular operating systems in the world. Linux is everywhere. The web server maintaining this page is very likely Linux based. You may have a version of Linux in your pocket right now. Google's Android operating system is a modified version of Linux. Several world governments use Linux extensively for day to day operations. And, many would be surprised to learn that Linux has become the standard for major FX studios. In the early 90s, Hollywood studios relied on SGI and its Irix operating system to run animation and FX software. At the time, Irix was one of the best systems available for handling intense graphics. But a change was about to sweep through the computer industry. Windows began to dominate the business world, and Intel began making powerful chips at a lower price point. These market forces made expensive SGI systems hard to justify. When studios began looking for a system to replace Irix, Windows wasn't an option due to its architecture. The proprietary software in place at many studios was written for Irix. Since Irix and Linux were both Unix based, porting that software to Linux was easier than porting to Windows. Render farms were the first to be converted. In 1996, Digital Domain was the first production studio to render a major motion picture on a Linux farm with Titanic. DreamWorks, ILM, Pixar and others quickly followed. Workstations were next for Linux once artists realized the performance boost in the new operating system. Under pressure from studios, commercial software vendors got on board and started releasing Linux compatible versions. Maya, Houdini, Softimage and other popular 3D applications quickly became available for Linux. By the early 2000s, most major studios were dominated by Linux. While Windows and Mac environments are still used for television and small independent films, practically all blockbuster movies are now rendered on Linux farms. Linux has many advantages for render farms. The obvious benefits are cost and customization. Since Linux is free to license, startup costs are greatly reduced compared to commercial systems. And, since Linux is open source, completely customized versions of the operating system are possible. There are other advantages. Linux machines can multitask well and are easy to network. But the single greatest advantage is stability. Unlike other operating systems, Linux doesn't slow down over time. It is common for Linux machines to run for months, yes months, without needing a reboot. With all these advantages, it's surprising to learn many online render farms still haven't embraced Linux. While a handful of farms like Rebus, Rendersolve and Rayvision support Linux, Windows is still the most common environment for cloud rendering services. It's not likely anything will replace Linux's role in the film industry soon. Studios are heavily invested in Linux with millions of lines of custom code. While anything is possible, it would take another industry change akin to the PC revolution to shake Linux from its place in Hollywood. The story of Linux is almost like a Hollywood movie itself. It shows us that anything is possible. It's hard to believe that a simple student project forever changed the world of computers and became the backbone of the film industry. About: The author, Shaun Swanson, has fifteen years of experience in 3D rendering and graphic design. He has used several software packages and has a very broad knowledge of digital art ranging from entertainment to product design. If you want to know more about 3D Rendering, Follow us on Facebook, Linkedin.
Why the render farm can make you work faster and better?
Rendering is a very important part during the 3D production. This step will generate the final image including information such as models, scenes, textures, vfx and lights. Rendering in film and television effects is computationally intensive and requires a lot of server computing, especially for animated film production, where rendering time is almost a big challenge. So for the producer, is a good choice. ## Why the render farm can make you work faster and better? The render farm is also called the conputer cluster. It refers to the calculation method of a supercomputer built with an existing CPU, Ethernet, and operating system. The render farm are consist of thousands of servers. is an upgrade on the render farm. We can upload the material to the cloud and use the render farm for calculations remotely. And the server will distribute the files to multiple servers and render them according to the uploader's choice. For example, a 10 second special effect lens, 10 hours for a single machine rendering, then if you use 10 machines to render, then the rendering time becomes 1/10. ## Cloud rendering has the following advantages 1. No geographical restrictions, wider market scope, lower idle rate and cost savings. 2. Render farm with better server configuration to ensure user safety and efficiency. 3. Control the rendering progress anytime, anywhere. The emergence of cloud rendering has almost swept the CG industry. It not only brought great changes to the CG industry, but also provided strong support. For the fast-paced modern, it is more convenient, which is why more and more people choose the to render that works.