Maya 2018 Arnold's Method of Making Motion Vector Blur in AOV Channel
2018-12-26
cloud rendering | Arnold for Maya | Arnold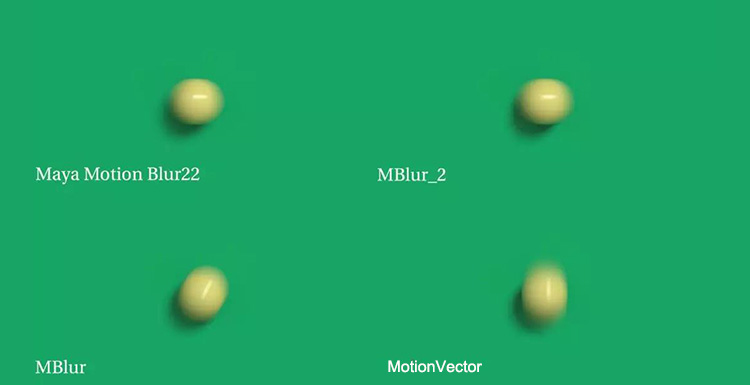 Yesterday, I found that the Arnold of Maya 2018 has a directional error for the motion vector blur method made in the AOV channel. The motion blur method I wrote earlier applies to Maya 2016 and earlier versions, so I spent a little time studying it today. The problem has been solved now, and cloud rendering will use a small case to explain the production steps.
Step 1: Creating the ball as a simple animated scene.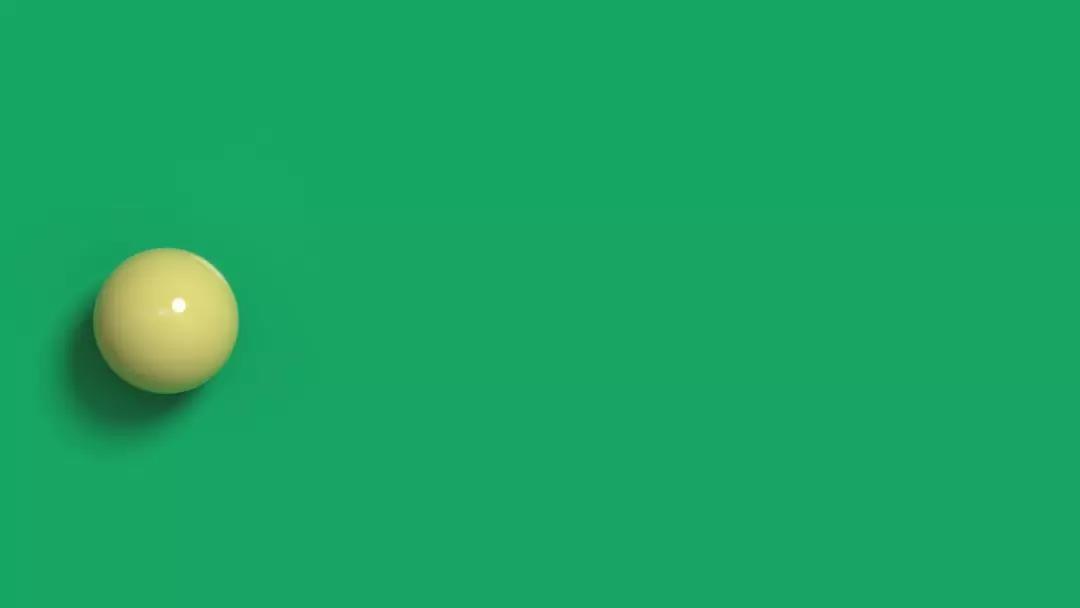 Step 2: Turn on motion blur: Render a reference to motion blur.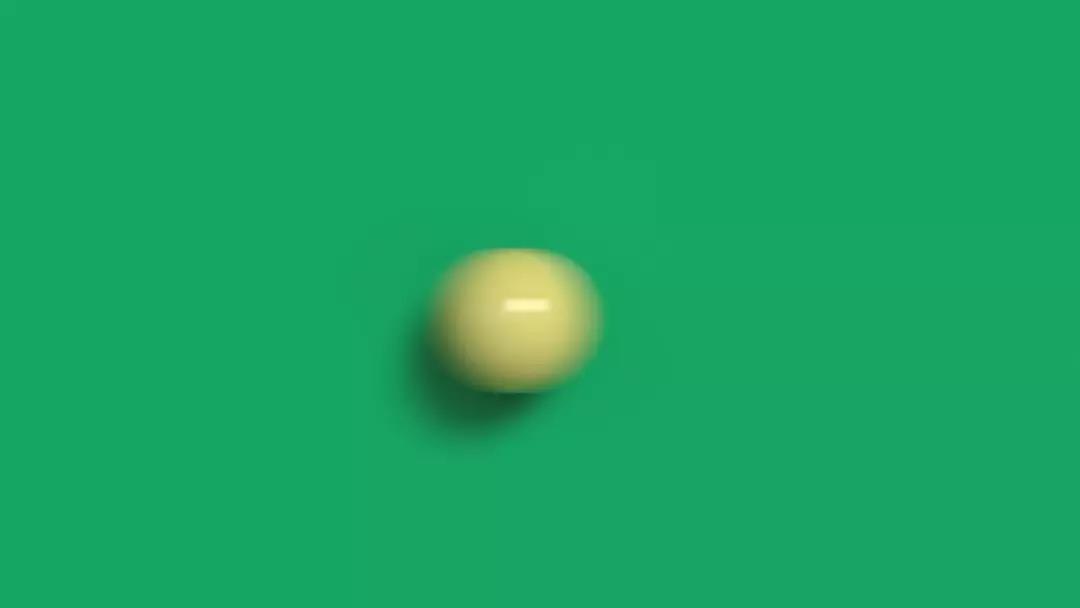 Step 3: Follow the method given in the official Arnold documentation: Change the camera's Shutter Start and Shutter End to 0.5 (why changed to 0.5 because my motion blur type is Center On Frame).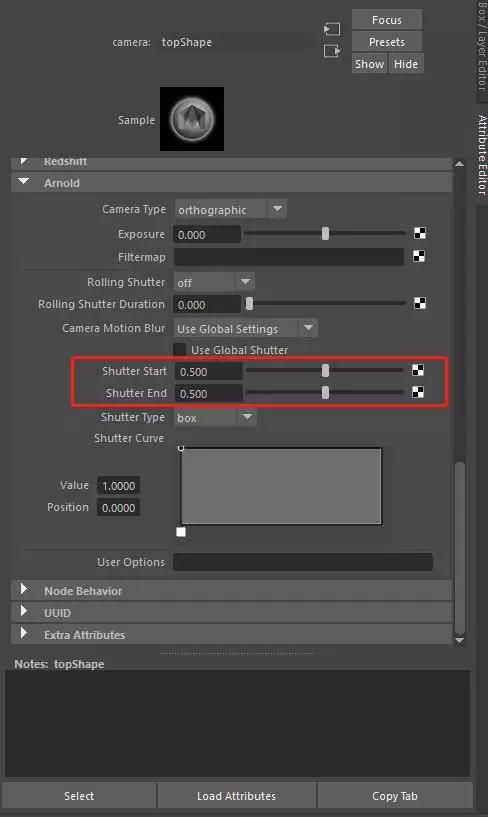 Step 4: Create a channel for AOV motion blur: Here I will create two motion blur channels: The first is the motionvector channel that comes with Arnold. The second is to use the custom motion vector AOV of motion vector shader (giving the aiMotionVector material in the AOV channel).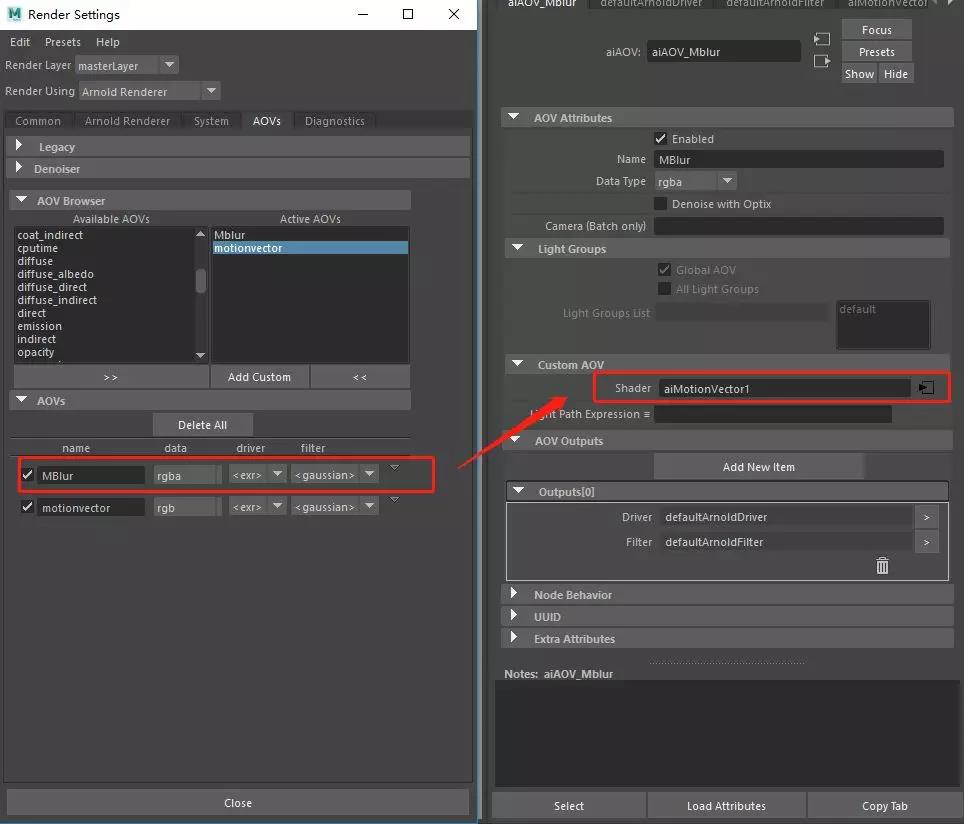 [Cloud rendering](https://www.foxrenderfarm.com/cloud-rendering.html) note: MBlur is named according to your preference. The setting of aiMotionVector was wrote in the previous article.
Step 5: Render this image to see two motion blur conditions.

It can be seen that both the motionvector and MBlur motion blur channels in our AOV channel are in the wrong direction. Step 6: Next I will officially explain how to solve this problem: From the beginning. A: Turn on the Motion Blur button in the render settings: I chose the Center On Frame mode here. B: Change the Shutter Start and Shutter End in the camera Arnold attribute to 0.5, respectively, corresponding to the Center On Frame mode. (Note: When rendering the motion vector AOV, the camera Shutter Start and Shutter End should be the same value.) C: Create a new MBlur_2 channel in AOV (to compare with the previous MBlur.) D: Open the material editor and find the two nodes aiMotionVector and aiVectorMap under Arnold's material panel. 1) Connect the outColor of the aiMotionVector node to the input of the aiVectorMap node.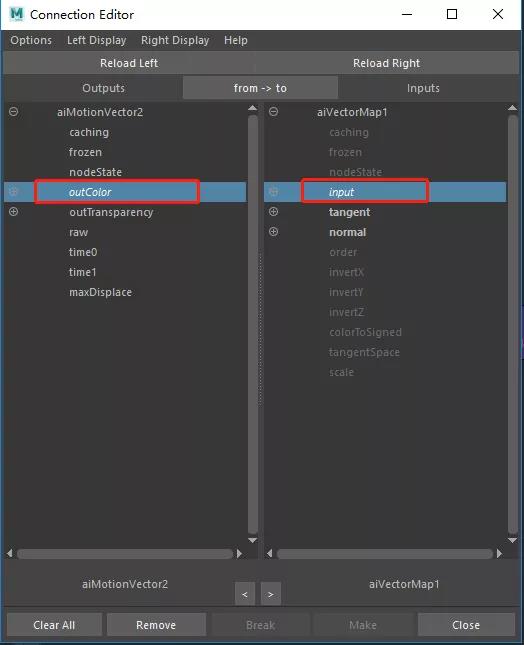 2) Then connect the outValue in the aiVectorMap node to the DefaultValue in the Shader property of the MBlur channel in AOV.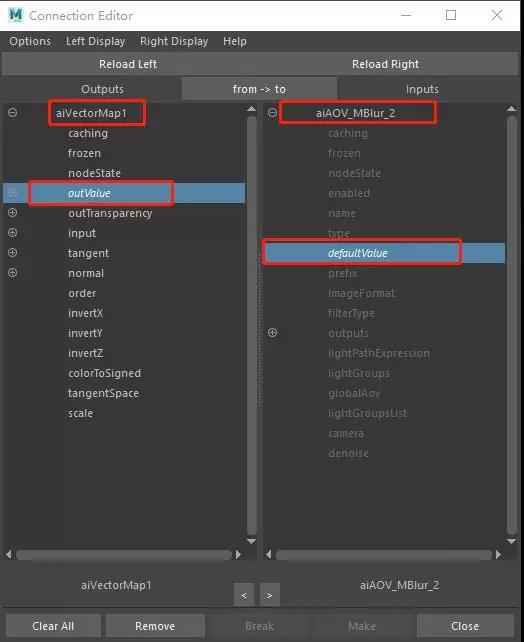 Change the XYZ mode of the Order in the aiVectorMap node to YZX mode and remove the hook of the tangentSpace.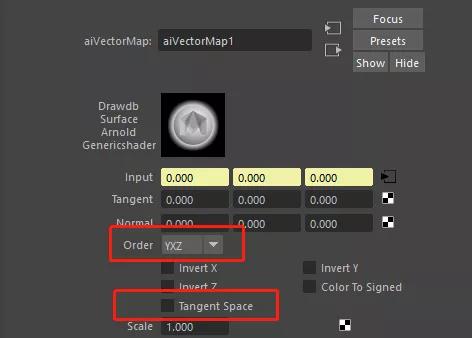 4) In the aiMotionVector node, enable Encoding Raw Vector.
E. After the above steps are completed, start rendering the image and view it in Nuke.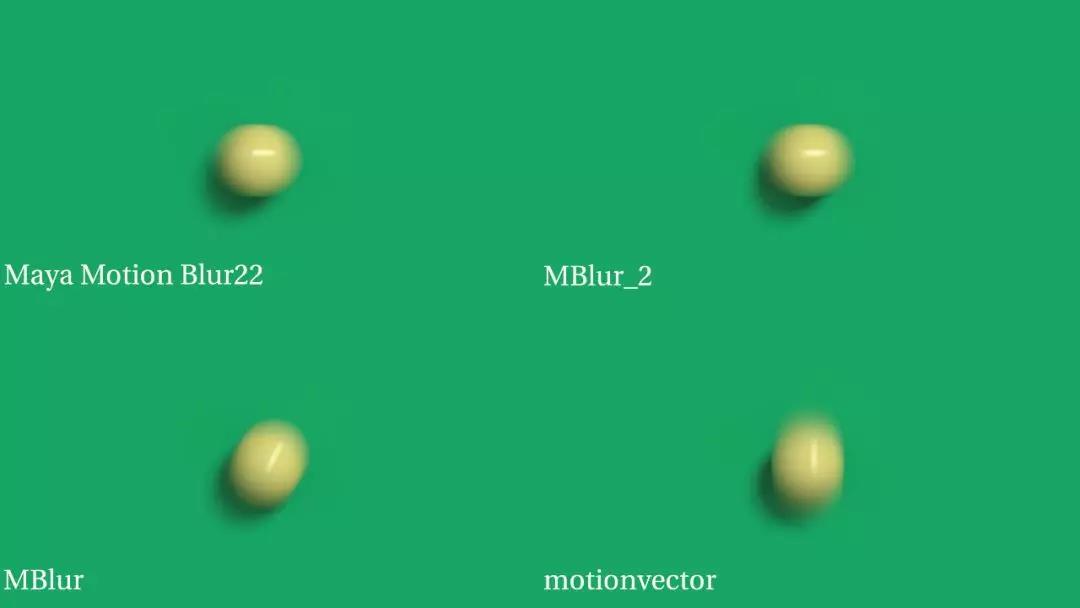 As shown in the figure: Maya's default motion blur is basically the same as the MBlur_2 channel we made in AOV, and the motion blur adjusted by Nuke is basically the same. Of course, I also found a bug in the Arnold renderer, its motion blur channel does not solve the shadow of motion blur, there can be seen in a big picture that [cloud rendering](https://www.foxrenderfarm.com/cloud-rendering.html) attached below.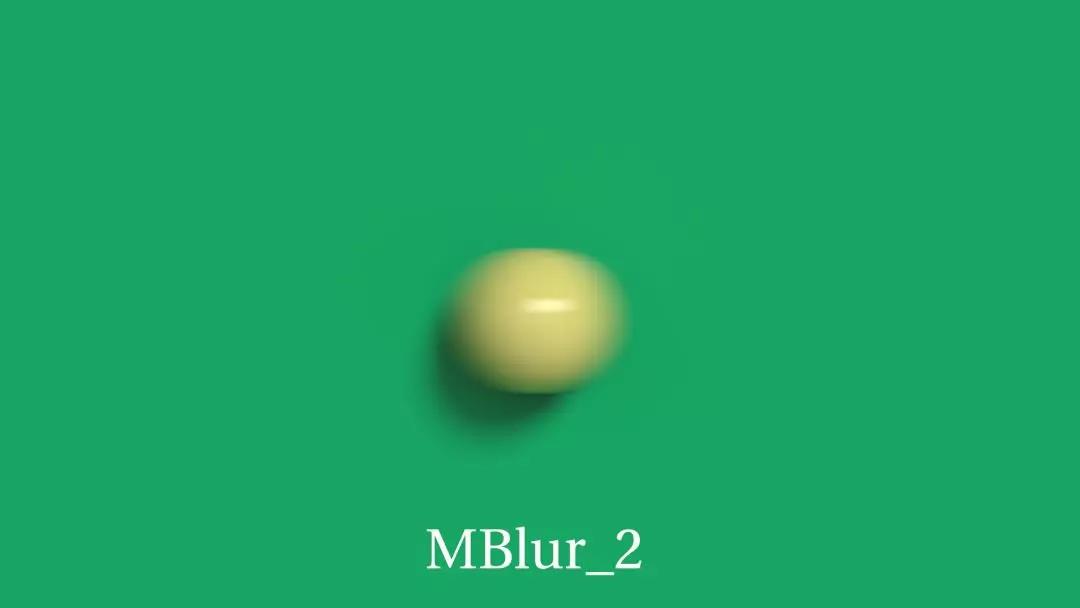 Recommended reading
---
How to Render High-quality Images in Blender
2020-03-09
---
How to render large scenes with Redshift in Cinema 4D
2019-10-15
---
Arnold\ V-Ray\ Octane\ Conora\ RedShift, Which Renderer Is The Best?
2019-04-15
---
How the Redshift Proxy Renders the Subdivision
2018-12-28
---
Maya 2018 Arnold's Method of Making Motion Vector Blur in AOV Channel
2018-12-26
---
China Film Administration Release New License Logo
2019-01-09
---
Blender vs Maya vs Cinema 4D, Which One Is The Best 3D Software?
2020-01-16
---
Corona Renderer Learning - Denoising
2019-05-15
---
Partners
Previous: The Method to Make LightGroup of Arnold 5.1
Next: The Usage of Maya 2018 Attribute Spread Sheet
Interested
The Benefits of Cloud Rendering
There are many benefits to cloud rendering. Merit (1): Small initial investment!benefits of cloud renderingSince it is not necessary to prepare a high-performance personal computer or server, it is possible to reduce the initial investment. You can speed up without having to buy a new machine. Merit (2): Easy to use!benefits of cloud renderingCloud rendering can be rendered by simply uploading the file for rendering to the service. Rendering is easy without advanced knowledge of machines and servers. Merit (3): Work efficiency can be improved!benefits of cloud renderingYou can't do anything else while rendering because it almost runs out of your machine's CPU. Cloud rendering does not affect the machine, which improves work efficiency. Merit (4): You can increase the creative time!benefits of cloud renderingRendering is required at the end of video production, but it is a process that takes a long time. By reducing the rendering time, you can spend more time editing the video. How to choose a cloud rendering serviceMany companies around the world offer cloud rendering services. Among them, you need to choose a service that meets your budget and required functions. ① Initial cost and usage feeThe initial cost and usage fee are different for each service. A cloud rendering service is a system that costs money depending on the time used. There are "flat rate" and "pay-as-you-go" services, so it's a good idea to choose a billing style service that suits your usage.In the case of a pay-as-you-go system, as the name implies, you will be charged for what you use. Pay-as-you-go has the advantage of easy budget management. There are also services that allow you to set a budget in advance to prevent overuse. ② Rendering speedThe cloud rendering service uses a large number of CPUs / GPUs for rendering. Rendering speed varies depending on the performance and number of CPU / GPU used. You should check the performance to see if it is fast enough. ③ Confirmation of compatible software and plug-insRendering is not possible if the software or plug-in used for video editing does not support it. When choosing a service, it is essential to make sure that you can use the software and plug-ins you are using. You should choose a service with a wide range of support in anticipation of using new software or plug-ins in the future. SummaryRendering optimization has both cost and efficiency benefits in video production. By using the cloud-based rendering "Render Farm" introduced in this article, you can easily improve the rendering environment.Fox Renderfarm is a pay-as-you-go render farm. Therefore, you can perform rendering while managing your budget.!Part of the render nodes © Fox RenderfarmPlease use it for video production.!Fox Renderfarm 25 dollar free trial
How to Animate Ripples With Field in Cinema 4D
In CINEMA 4D R20, a new function, "Field", has been added. With the help of "Field," we can easily create more complicated effects that were previously implemented. There are also some concepts similar to "Field" before, that is, the attenuation of each effector, but the implementation is not flexible enough. The addition of "Field" allows designers to have more imagination space to create more complex effects. Fox Renderfarm, the best cloud rendering service provider, will bring you a sharing about how to animate ripples with the field in Cinema 4D, let's look over it.!How to Animate Ripples With Field in Cinema 4D What's Field? In popular terms, it is a range of influence, through which changes can affect a selection, a map, or a series of cloned objects and other motion graphics. This influence range can be imagined as a gray scale map, which shows the different intensity changes of 0 and 1. We can make certain parameter influences by controlling this gray scale map to the graphs and selected sets in the range. Firstly, create a new Matrix.!How to Animate Ripples With Field in Cinema 4DNow add another Plain, and add a Torus Field in Falloff, the key tool for making ripples.!How to Animate Ripples With Field in Cinema 4DThe ripple effect is the effect that particles or moving patterns are diffused outward by the ring, so here we use the ring domain to affect the position of the Matrix. The ripple effect changes the height of the Y-axis ripple.!How to Animate Ripples With Field in Cinema 4DBy changing the radius of the domain, you can control the range of influence on the matrix, and at the same time zoom in and out of keyframes to generate animation. Drag the field to see a simple ripple effect. But this ripple effect has only a simple change in diffusion fluctuations, and the animation is too hard.!How to Animate Ripples With Field in Cinema 4DTo adjust more details, we can add a delay field to make the rebound effect, change the mode to elastic, and remove the value limit check to flexibly adjust the strength of the effect.!How to Animate Ripples With Field in Cinema 4D!How to Animate Ripples With Field in Cinema 4DAt this time, the ripple effect comes out, but a closer look will find that the ripple is not a smooth arc, we can see the obvious block shape. So we need to make some changes to smooth waves.!How to Animate Ripples With Field in Cinema 4DI adjust the internal offset value to 0, and finally, drag the matrix to the cloned object mode to render it.!How to Animate Ripples With Field in Cinema 4D
Covid-19 Ongoing Customer Care Program For India
COVID-19 Ongoing Customer Care Program For India - Recharge $1 and Get a $50 Render Coupon Back!!Together, we fight COVID-19!In this challenging time, as the leading cloud rendering service provider in the industry, Fox Renderfarm is determined to grow with our CG community as a whole hand in hand. From May 21st(UTC+8), we provide an exclusive offer for any new users from India, and they could recharge $1 and get a $50 render coupon back! Until July 21st, the customer care program is still ongoing, and Fox Renderfarm has been providing over $18,900 to help and support our beloved customers in India. Stay safe! Stay creative! Fox Renderfarm always has your back.Limited time offer for new users from India, more info: Together, we fight COVID-19!