How To Train Your Dragon 3 Get A High Score For Its Visual Effect
2019-01-04
cloud rendering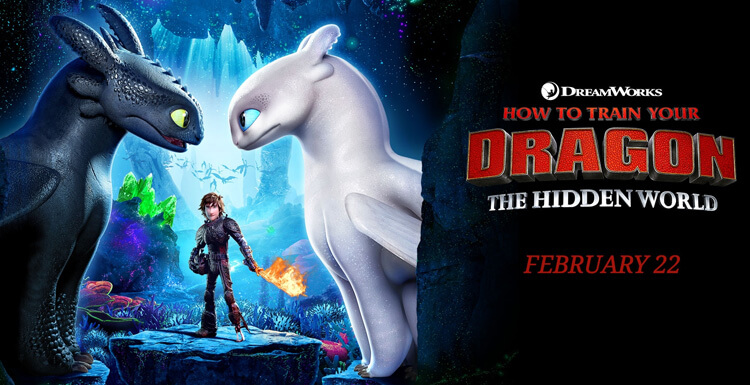 Recently, the evaluation of How to Train Your Dragon 3 of DreamWorks Animation was released. Metascore scored 82 points. The top five scores of the media were 90 points and the lowest was 75 points. Rotten tomatoes are currently 100% fresh and worth looking forward to.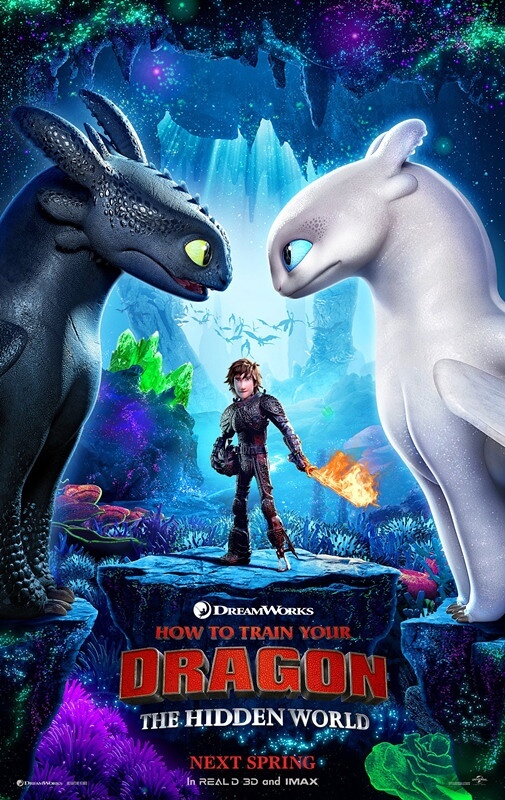 How to Train Your Dragon 3 is a sequel to the 2010's How to Train Your Dragon and 2014's How to Train Your Dragon 2. After becoming the chief of Berk, Hiccup has fulfilled his dream of creating a peaceful dragon utopia, while the sudden discovery of a wild, elusive mate lures Toothless away. When danger threatens their village and tests Hiccup's reign as chief, Hiccup and Toothless are forced to leave the only home they know. As they travel to a hidden world thought to only exist in myth, both dragon and rider will fight together to the very end to protect everything they love in order to take down a dangerous enemy.
The film is the final chapter of the sequel and will be released in the United States on February 22, 2018.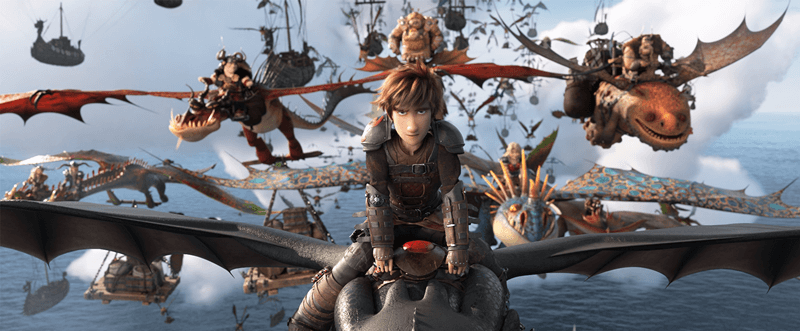 Cloud rendering excerpts from media comments are as follows:
Variety: The visual effect is beyond the past, and the final scene is unforgettable. (90 points)
The Hollywood Reporter: When How to Train Your Dragon 3 is close to the end of Harry Potter style, Hiccup must learn how to let the Toothless go. This bittersweet ending will also make the audience feel that it is very difficult to say goodbye. (80 points)
Screen International: Director Dean Debros builds a fascinating, sincere and gentle world full of depth and detail. (80 points)
The Wrap: How to Train Your Dragon has changed from a literal meaning to a metaphorical modification, from about command and obedience to how to deal with the turbulence of the character's heart. (80 points)
IndieWire: Remind the young audience that all the good things - including the age of the dragon - must end, which has resonated with sorrow and joy. (75 points)
Recommended reading
---
China Film Administration Release New License Logo
2019-01-09
---
Maya 2018 Arnold's Method of Making Motion Vector Blur in AOV Channel
2018-12-26
---
How the Redshift Proxy Renders the Subdivision
2018-12-28
---
Arnold\ V-Ray\ Octane\ Conora\ RedShift, Which Renderer Is The Best?
2019-04-15
---
Arnold\ V-Ray\ Octane\ Conora\ RedShift, Which Renderer Is The Best?
2019-04-15
---
Corona Renderer Learning - Denoising
2019-05-15
---
Arnold Render Farm | Fox Render Farm
2018-11-27
---
Is This Simulated By Houdini? No! This Is Max!
2019-02-22
---
Partners
Previous: Reboot Pirates of The Caribbean Series Because Depp Is Too Expensive?
Next: CG Bilby Production Process Technical Analysis
Interested
Best Cloud Rendering Services
Maybe you are always wondering when your face so many render farms, which one should you choose? You want to find the best cloud rendering services to use, which always mean your standards, like easy to use, safe, affordable, fast, smart, good services and more. Fox Renderfarm is worth consideration. We supports powerful but affordable render farm services, both GPU and CPU rendering are available and fires up thousands of rendering nodes instantly. As the TPN-accredited cloud render farm, Fox Renderfarm has earned a good reputation for its quality performance, great customer service, and flexible pricing scheme. Fox Renderfarm has an outstanding team with over 20 years' experience in the CG industry. Team members are from Disney, Lucasfilm, Dreamworks, Sony, etc. With professional services and industry-leading innovations, they serve leading special effects companies and animation studios from over 50 countries and regions, including two Oscar winners. In 2015, Fox Renderfarm formed a global strategic partnership with Aliyun (Alibaba Cloud Computing) to provide global visual cloud computing services. Also, you can have a look at some testimonials from our beloved customers, "I used Fox Renderfarm for the first time for rendering this image. It was great. I got the 4K render in just half an hour, in my PC, it would take 6 hours." - Surjendu Das(3D Artist) "It's a really efficient render farm with one of the best support I have seen. During the time in which I had to render my stuff for my demo reel, I found myself not being able to use my school's computers because other students were hogging all the other PC's. And since the deadline for our reels were coming close, I managed to render out all of my things in time with Fox (Renderfarm), with just a simple upload and letting it render overnight and start compositing, while the others were still trying to find renderable PC's at school." - Jeffrey Frias(Winner of Fox's Got Talent) "We have tried Fox Renderfarm recently, rendered a couple of animations and the scene… Even though we have been very skeptical as we had the experience from the other render farms especially with such high resolution, we were surprised that the image was successfully rendered without any problems on the GPU-based platform. The website seems very well organized, and the farm quite affordable." - Uros Vukovic(Director of DIORAMA) It was a pleasant surprise to work with Fox Renderfarm. We had to outsource some parts of the render in order to deliver on time and Fox Renderfarm allowed us to meet our deadline. Sure we will work again with them if we need to. - Spanish animation studio Blow Studio Wanna know more testimonials about the best cloud rendering services provider Fox Renderfarm, please visit HERE.
Render Farm Reviews from Indian Well-known Movies
As a leading render farm and the largest online render farm in the CG industry, Fox Renderfarm has earned a good reputation for its quality performance, great customer service and flexible pricing scheme. We have provided our best cloud rendering services for over 160,000 happy customers from 50+ countries and regions. Fox Renderfarm frequently receive good reviews from our customer. On this page, we will showcase some testimonials from our beloved Indian clients. Mission Mangal It's been a breeze having Fox Renderfarm as render partner. The service has always been very prompt on the requirements. However, I wish we were always given an average of higher number of blades. ——Asif Sayed, the Vice President Operations at Famulus Media & Entertainment Baahubali: The Beginning 2015 India's top grossing blockbuster. 2015 India's top budget historical epic movie. "Fox Renderfarm have been very helpful to us during our crunch time on the feature. The pricing structure offered to us was competitive for the quantity of work we were producing with render nodes being always available to us for use. Within around a month we rendered approx. 80,000 frames, totaling 27,000 render hours on the Fox Renderfarm render farm." ——Subhrojyoti Banerjee, the senior VFX artist of Makuta VFX ——A K Madhavan, the Founder & CEO of Assemblage Entertainment
Doki Doki Forever" | DDLC Minecraft Animation Music Video
How do you like the combination of Minecraft and Doki Doki Literature Club! ? "Doki Doki Forever", the Minecraft animation music video made by AndyBFFT, sponsored by Fox Renderfarm, has earned hundreds of thousands of views and thousands of likes on Youtube! As the leading render farm in the CG industry, Fox Renderfarm has been committed to encouraging and supporting 3D Artists to create better works. This Minecraft 3D video also rendered with Fox Renderfarm. We provide fast, secure, and affordable cloud rendering services to greatly reduce your rendering time, reduce the worry of investing time and money, and allow you to focus more on creative production. We also welcome all outstanding, creative artists to cooperate with us to negotiate sponsorship cooperation to achieve win-win and mutual benefit. Welcome to get a $ 25 free trial on our cloud rendering platform, and contact us for sponsorship cooperation.