The Wandering Earth China Box Office Market Broke 3 Billion In 10 Days
2019-02-15
Fox Renderfarm | The Wandering Earth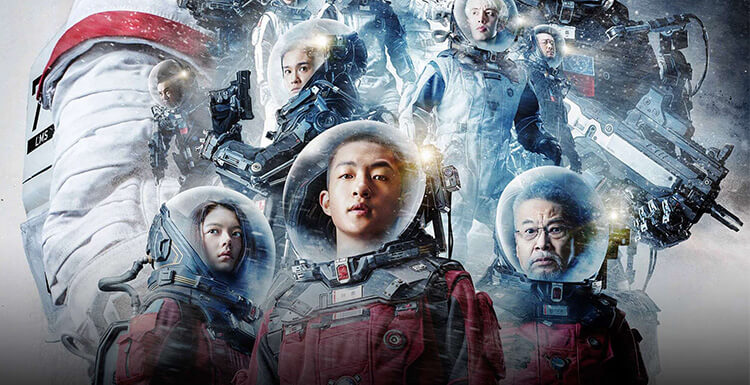 As of February 15th, the Chinese New Year movie The Wandering Earth, directed by Frant Gwo, rendered by the leading render farm in the CG industry, Fox Renderfarm. Star by Guangjie Li, Chuxiao Qu, Jing Wu and Man-Tat Ng, etc. The Wandering Earth has broken a total of 3 billion in the box office, becoming the sixth domestic film in the history of China's film history of over 3 billion domestically produced films. Also, it is the fastest to break 3 billion movies. The fifth place in China's mainland box office is Wolf Warriors II, with a total box office of 5.683 billion, directed by Wu Jing, starring Wu Jing, Frank Grillo.
The story tells of the future world. Because of the ageing of the sun, the expansion of the universe, the earth is about to be swallowed up. In order to survive, humanity begins a wandering journey. Wanting to push the Earth out of the solar system and going to a new home will cost 15 billion tons of thrust. This process is staggering.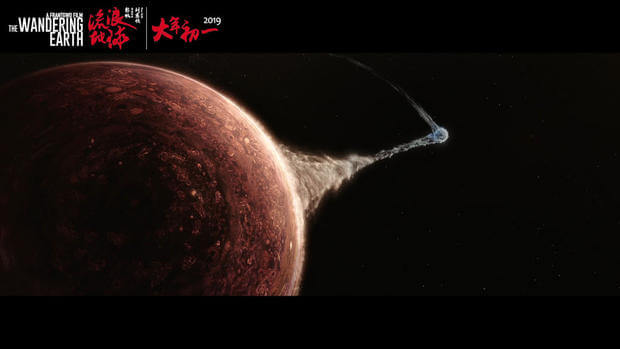 Finally, the "400 years of preparation, 100 generations of participation, 2500 years of lonely sailing" grand opening of the stray. This process is not peaceful and full of crisis. The first is because the sun shines, melting the glaciers, causing abnormal climate changes, flooding the city, and leaving the earth behind the sun, and because the temperature is too low, humans cannot survive. In order to survive, people try their best to move underground. Due to the limited space in the dungeons, the first crisis caused countless deaths.
As Jupiter's gravity increases, the Earth is about to hit a huge Jupiter. If it happens, the Earth is about to collapse. Faced with such a steep test, can the lonely and erratic earth continue to exist?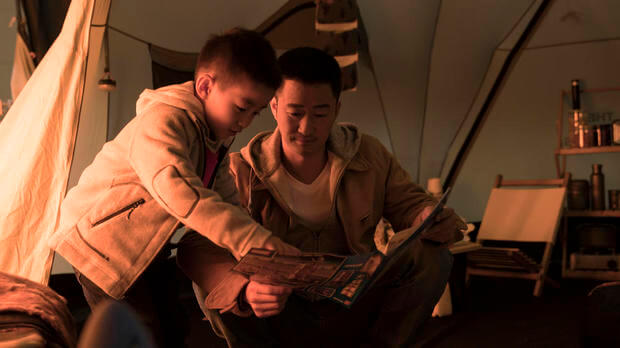 The Wandering Earth special visual effects lens shocked the audience and beautifully rendered the doomsday scene in the story. The ice, the flood, the surface collapse, the darkness of the space... create a wonderful journey of the universe. Looking up at the stars from the earth, let people see a wonderful and unpredictable space. This is the result of four years of work in the film production team! In addition to the wonderful special effects, the props in the film are also well-made, "God's blowtorch" - the planetary engine's reach is 11,000 meters, and the tyrannical visual impact is amazing.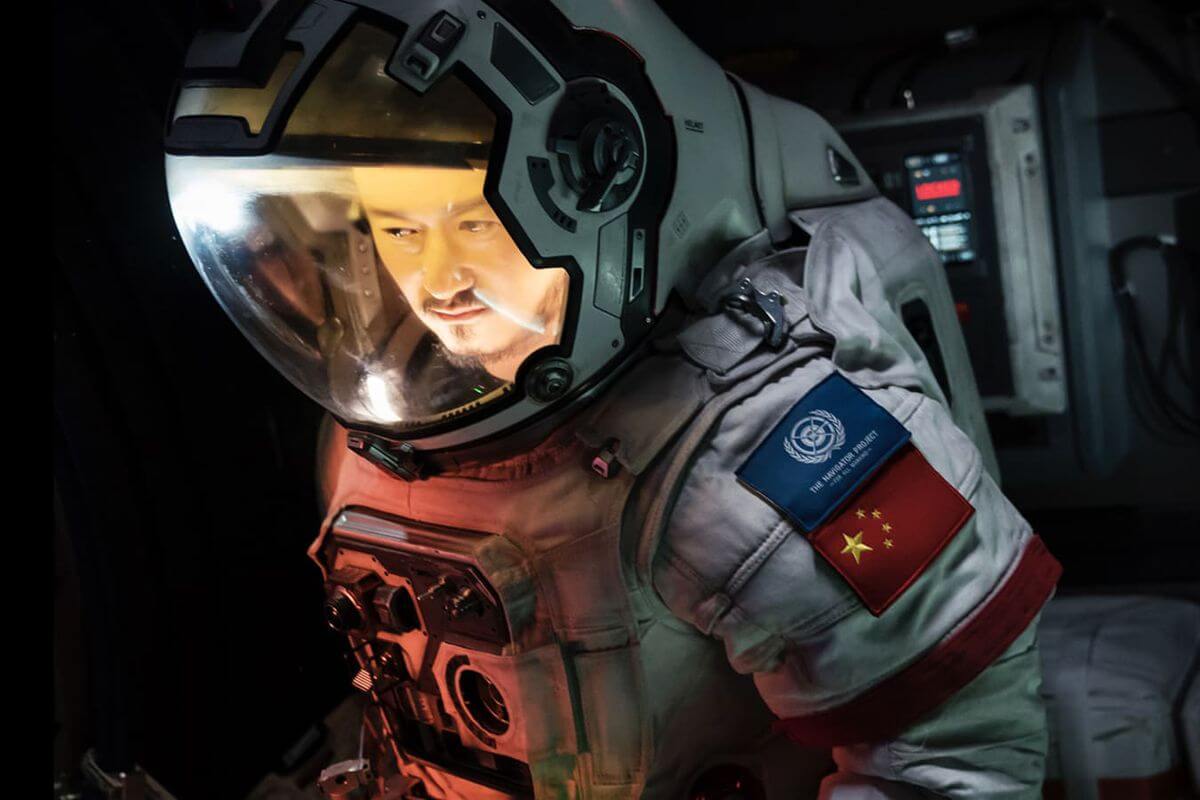 Of course, if there is only an advantage in special effects production, the film is not enough to conquer the hearts of the audience. It is mainly the emotional clues that run through it, making people feel the same. Wandering is for survival, and it must be done. In many Hollywood movies, sci-fi-themed TV dramas have the plot to face the end of the world, and this film shows the Chinese people's attitude towards this: we can wander, but never abandon our hometown! Even if the disaster comes, it cannot be changed, and it will fly away with our planet.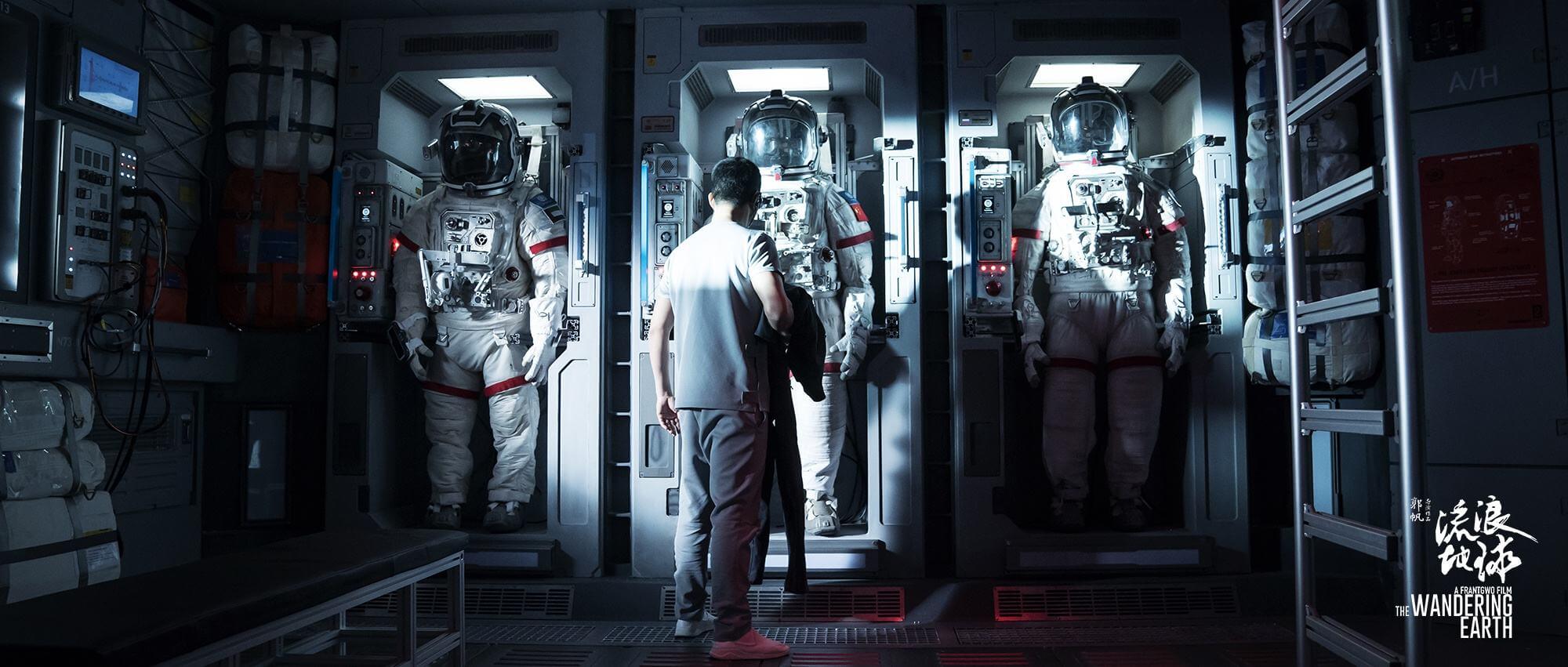 In the film, in order to defend the homeland, in order to find a place to live, and to seek the home of the soul, the people on the earth have repeatedly sacrificed to overcome the danger. The story is in the name of wandering, but wandering is to find a home that can be settled. We fear nature, but we are not afraid of difficulties. We always go forward with hope. In the universe, even if it is as small as dust, we are unyielding and determined to move forward. Since the film The Wandering Earth was released on the first day of the Chinese calendar on February 5th, the box office has been counter-attacked with a strong reputation. The film was released on the first day of the box office of 188 million. From the third day of the show, it quickly climbed to the single-day box office. On the fourth day of the show, the box office broke through 1 billion. On the sixth day of the show, it broke through 2 billion at the end of the Spring Festival holiday. On February 14 On the day, the film successfully broke through the 3 billion marks and launched an impact on the box office record of the mainland film history.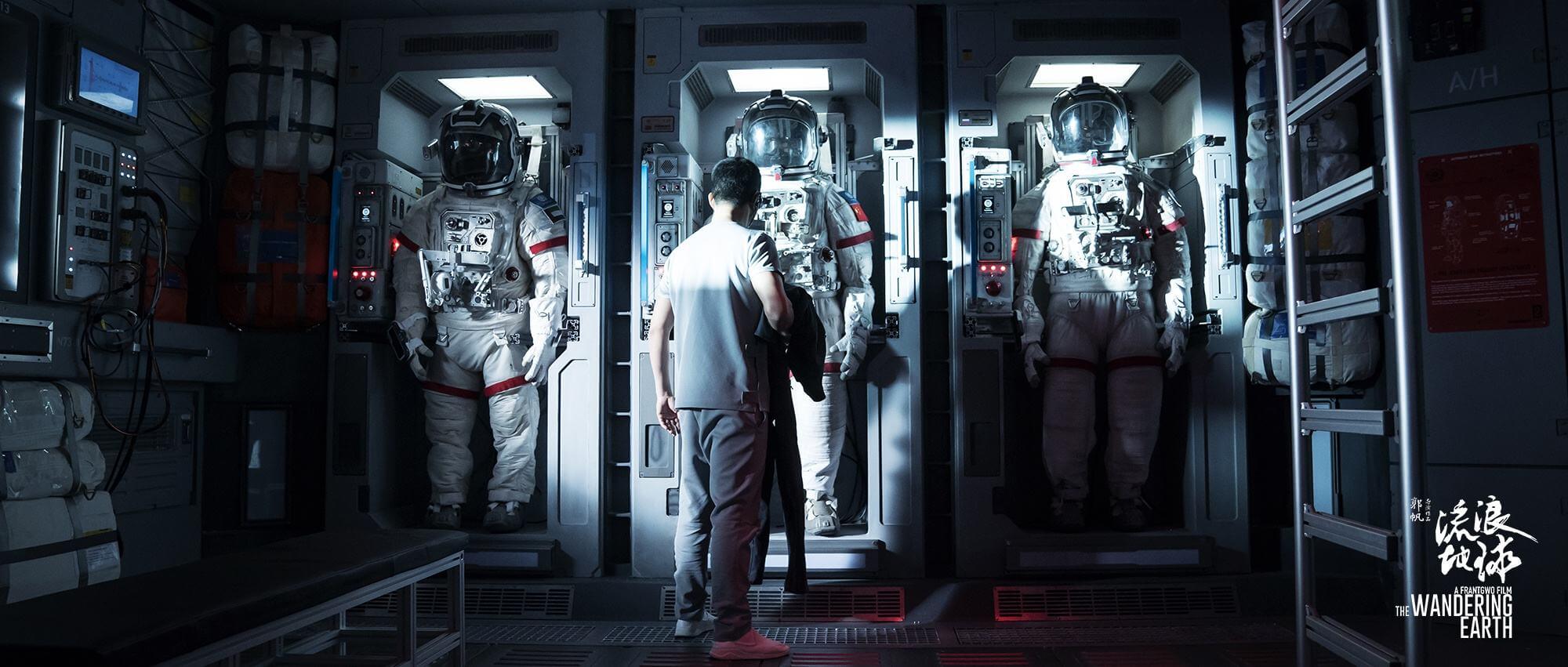 In the Chinese mainland film and television market, it can be described as a "zero breakthrough" and a "great leap" in Chinese science fiction movies. It fills a gap in the history of Chinese film for more than 100 years. Compared with Hollywood, the development of science fiction movies in China is still zero. The appearance of The Wandering Earth is not a step forward, but a pole vault.
Recommended reading
---
How to Render High-quality Images in Blender
2020-03-09
---
Top 9 Best And Free Blender Render Farms of 2023
2022-05-09
---
Revealing the Techniques Behind the Production of Jibaro "Love, Death & Robots", Which Took Two Years to Draw the Storyboard
2022-06-10
---
How to Render Large Scenes with Redshift in Cinema 4D
2019-10-15
---
Top 10 Free And Best Cloud Rendering Services in 2023
2022-06-24
---
Top 8 After Effects Render Farm Recommended of 2023
2022-07-07
---
How to Reduce Noise in Corona Renderer - Corona Denoising
2019-05-15
---
Why V-Ray Render is Black in SketchUp And How To Fix it?
2019-05-07
---
Partners
Previous: The VFX History And Future, Let's Talk About The Invisible Effects In The Movie (1)
Next: Intel Released Open Image Denoise
Interested
Offer that you CAN'T miss! Earn up to $200 with Fox Renderfarm
Earn up to $200 with Fox Renderfarm1. Get "Referral Link" after login2. Share your link and invite friends to Fox Renderfarm3. Get $50 render coupon for *every person who completes a top-up more than or equal to $100*Only for new Fox Renderfarm membersFor more details, please contact our Director of Client Relations, gordon@foxrenderfarm.comfoxrenderfarm.com and Rayvision Technology (HK) Limited reserve all the rights for the final explanation Invite Friends NOW! Kre8tif! 2019 Explore creativity with Fox Renderfarm!Kre8tif! 2019As the silver sponsor of Kre8tif! 2019and official cooperation partner of MDEC, Fox Renderfarm will see you from 3 to 6 September. USD$50,000 rewards are waiting for you! Our booth number is FoxRenderfarm-S2. Don't miss it! Contact us! Fox's Got TalentOver $10,000 in prizesWinner of JulyShow off your impressive 3D artwork which was rendered at Fox Renderfarm by entering Fox's Got Talent! To get free $20 credits!-Title: School of Architecture at the Royal Institute of Technology-Created by Pure Design Submit here! -watch more→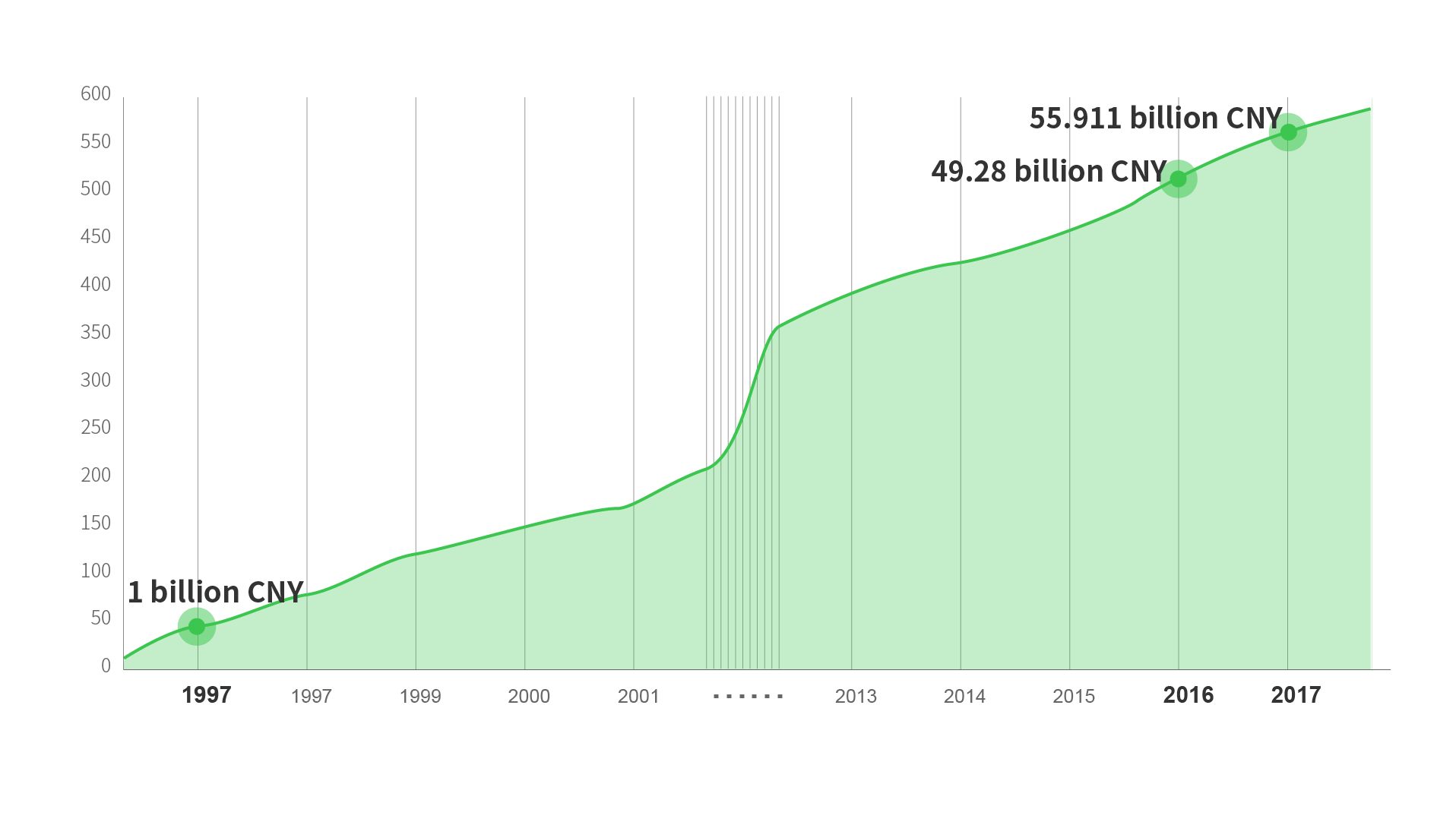 Looking Back At 2017: What Fox Renderfarm Achieved!
From 1997 till 2017, the Chinese film market experienced an unprecedented "brutal growth". The total box office of Chinese films went from 1 billion CNY (154 million USD) in 1997 to 55.911 billion CNY (8.6 billion USD) in 2017, up 13.45% from 49.28 billion CNY (7.6 billion USD) in 2016 with steady and rapid growth for 20 years. At the same time, Chinese animation films have also developed rapidly since 2012, becoming a force that cannot be ignored in the Chinese film industry.In 2017, the total number of Chinese animation films box office was 4.71 billion CNY (727 million USD), a decrease of 2.29 billion CNY (353 million USD) from 2016, however, the quality of animation films has significantly improved. In 2017, 4 Chinese animation films have cumulative box office over 1 billion CNY, 2 films more than 2016."The above 4 domestic animation films accounted for 66.6% of the whole Chinese animation films box office. "Boonie Bears: Entangled Worlds" topped the Chinese animation films box office chart, by which the cloud rendering service was provided by Fox Renderfarm (A Rayvision brand)."In 2017, there were 18 Chinese 3D animation films released by the local Chinese cinemas, of which 10 of them were rendered by Fox Renderfarm cloud rendering service.Compared with 2016, the number of Chinese animation films released in 2017 on local Chinese screen has decreased, but the number of users selecting Fox Renderfarm as their cloud rendering service provider has increased dramatically. In 2017, the rendering output by Fox Renderfarm to the industry has increased by 110% as compared with 2016.In 2017, Fox Renderfarm has optimized its data center, capacity utilization rate and operational efficiency to further reduce the capital and operating costs, resulting in a total of 10 times price cut and a massive decrease in render cost at 40%, which is a huge saving for our render farm users. 2017 Fox Renderfarm Customers' Rendering Works Summary 01 Chinese 3D Animation Rendering Works 02 VFX Rendering Works 03 Overseas/International Main Rendering WorksBesides that, there are still also:" * " 150-minutes Hollywood Top Animation Series"* *" 90-minutes Canadian Animated Feature"* " Hollywood and India Co-produced 90-minutes Animation Film(Many production titles are not allowed to be disclosed due to NDA, your understanding would be appreciated) Fully Upgraded Rendering PowerIn 2017, Fox Renderfarm has released more than 100 new features, so what's going on? 1. Supporting Windows & Linux simultaneouslyFox Renderfarm has added support for rendering features on the Linux platform, the studio using Linux OS for production process can finally use Fox Renderfarm cloud rendering platform. The functions are exactly the same with Windows OS. 2. In addition to easy drag-and-drop batch rendering, Fox Renderfarm has started API serviceOne-click drag-and-drop rendering service has received further upgrades. In addition to easy drag-and-drop to submit batch render jobs, Fox Renderfarm has also released the API service in 2017 to seamlessly integrate with the local production pipeline to allow the whole rendering process becoming more automated, programmable and interactive. This feature has been available officially and has received a lot of good reviews from our users, especially from Technical Directors. 3. 1280Gbps High-Performance ThroughputHighly available distributed storage I/O throughput increased from 360Gbps in 2016 to 1280Gbps in 2017, with a boost of more than 300% and supporting concurrent access to over 5000+ nodes, performing better than 99% commercially-available storage on the market. Fox Renderfarm has developed the system specifically for the rendering storage system with the integrated use of SSD, memory and other components for multi-level cache acceleration, which has successfully & completely solved the resource access lagging issue during the rendering process. When thousands of nodes rendering at the same time, it feels just like loading files from the local disk, without any delay. 4. High-speed transmission engine to speed up local and cloud data synchronizationFox Renderfarm desktop client has upgraded the data transmission engine, by using self-developed Raysync and Aspera transmission engines which have higher stability, higher efficiency, and higher safety performance. 5. Further upgrade of large-scale cluster scheduling systemFox Renderfarm task scheduling engine can now easily manage millions of render frame queues up to milliseconds scheduling. A single cluster can manage over 10,000 nodes, far more than any commercial render management system. 6. Comprehensive data security protectionOur rendering platform data center is ISO27001 certified and refers to the security standards recommended by the MPAA (Motion Picture Association of America) with the enforcement of data confidentiality and encryption to further secure our users' data. In order to protect the safety of our users' data, Fox Renderfarm has spared lots of effort to make it a reality. 7. GoCloud Program to realize the dreams of future artistsIn 2017, Fox Renderfarm has sponsored more than 9.5 million render node hours' for the industry's high potential youth creative teams and students, helping them to realize their CG dreams. 8. Improved Customer Service Quality & SatisfactionFox Renderfarm 24-hour online customer service and technical support team achieved to solve the user's rendering problem from an average of 15 minutes to 10 minutes. Our excellent and competent customer service team has done a great job by providing exceptional customer experience in 2017 and proudly earned many appreciations from many loyal users. Featured Splendid Customers' WorksBehind every shot and every frame, there are lots of endeavors by the production team, and Fox Renderfarm is also proud to stand behind them and support these great works. In order to ensure each project is completed on schedule with the ultimate effect, Fox Renderfarm mobilized massive computing cluster resources, equipped with top-level technical experts and service teams on call round-the-clock, to provide tremendous backing for the work. Today, more and more studios are relying on the cloud computing services provided by Fox Renderfarm, assuring the perfect delivery of large and small works, and the appreciation from the audience for every shot. 1. Wolf Warrior 2Action film "Wolf Warrior 2" directed and starred by Wu Jing has achieved 5.68 billion CNY box office, broke the record of the Chinese box office history.Over 1700 VFX shots in the film are made up of "Real shot + 3D VFX". The reality and sensory stimulation of real shots are synchronized through the CG production, which is enough to make the audience getting the adrenaline rush! Fox Renderfarm rendering service is highly recognized by the film's post-production team. 2. Duck Duck Goose"Duck Duck Goose" co-produced by Original Force and Wanda Pictures, is expected to be the first large-scale Chinese animation film to be released globally in the near future. Its Hollywood creative team, coupled with its first-class production quality, the animation film is expected to heap a high degree of attention and are regarded as possibly the highest quality Chinese animated film ever made in 2018, proudly comparable to Hollywood standards.In providing cloud rendering for "Duck Duck Goose", due to the tremendous amount of assets transfer, Fox Renderfarm provided the project team with an exclusive port for transmission as well as customized proprietary versions of rendering desktop clients. Render Wranglers are assigned to monitor the whole render progress in real time. During the peak period, our render farm has dispatched over thousands of rendering nodes and eventually produced the output of 1200 shots on time. Original Force is very satisfied and highly affirmed with the cloud rendering platform and technical support provided by Fox Renderfarm.The film will be released on 2018-03-09 in China and 2018-04-20 in the USA, so stay tuned! 3. Tribes and Empires-Storm of ProphecyThe "Tribes and Empires-Storm of Prophecy" produced by Novoland International Cultural Communication Ltd. broke the 100 million viewers record within its release in just 4 hours, and the viewer counts soared and obtained many good reviews from the viewers.The television series uses a large number of live shots, through the high-precision, high-quality cloud rendering technology provided by Fox Renderfarm, portraying Novoland Duan Dynasty world majestic wonderland onto the screen. Along with providing cloud rendering services, Fox Renderfarm Technical Director team provided tip-top solutions for optimizing the file architecture and rendering parameters for the client's rendering scene, speeding up the rendering without degrading the rendering quality. Everything was smooth and pleasant throughout the rendering process, Fox Renderfarm also been fully recognized and spoke highly of by the producer. 4. Sky HunterThe entire process of providing cloud rendering services for China's first air combat theme film "Sky Hunter" was done in just two months, Fox Renderfarm's highly flexible computing resource pool ensured the perfect output of massive VFX shots. Under the condition of the studio's external network connection was unable to meet the transmission need, Fox Renderfarm Beijing Office has given 24/7 support through providing transmission solution via our dedicated high bandwidth line connecting directly to our data center, allowing PIXOMONDO Beijing team to download the rendered sequences seamlessly in a short time, ensuring their composition progress went smoothly without any delay.After the release of the film, PIXOMONDO Beijing and the VFX producer of "Sky Hunter", spoke highly of cloud rendering services provided by Fox Renderfarm: "Fox Renderfarm has provided effective assistance for the post-rendering of "Sky Hunter", with their powerful cloud computing capabilities, it has dramatically reduced the whole film's rendering cycle. Thumbs up for their real-time monitoring and feedback services as well as timely and effective solutions for occasional rendering issues. Hope to cooperate with Fox Renderfarm in the near future!" 5. Axel: Adventures of the SpacekidsProduced by Versatile Media "Axel: Adventures of the Spacekids", "Axel" is China's first 3D stereoscopic sci-fi animated film, a new masterpiece of visual effect in the Chinese animation milestone.The producer Versatile Media spoke highly of the Fox Renderfarm cloud rendering service: "Fox Renderfarm has provided strong support for the post-rendering of "Axel: Adventures of the Spacekids". With their stable and powerful cloud computing capabilities, it has drastically reduced the film rendering cycle with high-precision, multi-element, and high-quality output. Throughout the rendering process, they always provided us feedback regarding our rendering progress as well as promptly and effectively resolved any occasional rendering problems that have occurred. I believe that with the rapid development of film, television and animation industry, the animation production and Fox Renderfarm cloud rendering cooperation will be the future trend."In the meantime, Li Lian, CEO of Versatile Media also said: "With cloud rendering, we will not let any creative ideas slip away due to technology bottlenecks, and all the things you can think of, can be realized through technology. Only with the support of technology, your creativity will spread its wings!" 6. Baahubali 2: The ConclusionThe film cracked 1.2 billion USD worldwide box office in the first week of release, becoming the world's most popular Indian film ever.As the largest cloud render farm in Asia, Fox Renderfarm has rendered many Bollywood films such as "Krrish 3", "Baahubali: The Beginning" and more. Fox Renderfarm played a significant role in the many visual effects in "Baahubali 2: The Conclusion". When the VFX company for "Baahubali: The Beginning" - Makuta VFX rendered with Fox Renderfarm for the 1st Baahubali sequel, the company highly acknowledged Fox Renderfarm rendering services and has given a good word of mouth together with a foundation of cooperation that allowed Makuta VFX to choose Fox Renderfarm once again when working with "Baahubali 2: The Conclusion".In 2017, Fox Renderfarm received great reviews from CG animation and visual studios all over the world. It is a great honor to offer cloud rendering services to industry leaders.Charlie PIXOMONDO Beijing"We have worked with Fox Renderfarm for 3 to 4 projects. Fox Renderfarm research and development team is particularly good, able to react quickly according to our needs, put forward constructive comments and give the perfect solutions. They also work together well with our pipeline team in order to allow better integration with our existing workflow. The API provided by Fox Renderfarm is perfectly integrated with our local Deadline. Our render jobs now can be submitted from the production software side, Deadline will automatically analyze, upload, return and update the corresponding information to our Shotgun.Using Fox Renderfarm cloud render farm is as simple as using a local farm and it's a great experience!"Peng ShuaiOriginal Force"Original Force is a production studio likes to take on big challenges. We like to challenge quality, difficulty, new technologies, and software. Through research into Rayvision's Fox Renderfarm, we find out that Fox Renderfarm is highly regarded with exceptional experiences and more professional than many other providers."A K MadhavanAssemblage Entertainment"Fox Renderfarm and Assemblage worked as one team, We understood the objective very clearly, we understood the cost and the sensibilities and we delivered work together on time, so the experiences are very happy, it's awesome."Phinnaeus OConnor"Boar" CG Project TeamThanks Fox Renderfarm for the cloud rendering support provided to "Boar", ensuring our project output quality and quantity are delivered within the agreed time. The rendering platform is easy to operate, smooth and steady! Hope to continue using Fox Renderfarm for our future projects renderings in 2018." Thanks for your great support in 2017 and we look forward to 2018Fox Renderfarm sincerely thanks every user for your unanimous recognition and support to us. 2018 is going to be a vibrant and promising year for the film, television & animation industry worldwide and a brand new start for Fox Renderfarm.As the industry's leading cloud computing platform, Fox Renderfarm will continue to invest more in technology research and development, conjointly focus, optimize and further improve our service quality. We will bring the latest Hollywood practices and state-of-the-art cloud computing technologies to the industry and work hard to further reduce costs along with aiming to contribute to the rapid development of CG industry worldwide!
What are the Benefits of Learning 3D modeling?
With the development of digital technology, you can see 3D displays anywhere on the Internet. When you open a shopping site, the product that looks like a photo may not be real, but a 3D model. At work you may also find that your leaders are no longer satisfied with communicating through 2D sketches, but want to communicate ideas through 3D models. The future will depend more on 3D technology, for example, the metaverse can not be built without 3D technology. In the following, Fox Renderfarm, a leading cloud rendering service provider and render farm, will show you some of the benefits of learning 3D modeling. What are the Benefits of Learning 3D Modeling? 1. No Degree ThresholdLearning 3D modeling does not require a degree. Not having a degree does not affect your ability to learn 3D modeling, much less learn it well. Although some people are finished learning about 3D modeling knowledge during college, 3D modeling software is not purely knowledge-based software, but more application-based software. To learn 3D modeling well requires you to understand the sense of three-dimensional space. Although in the 3D modeling learning stage, you can refer to tutorials, or copy some 3D modeling, but regardless of your education, without a good understanding of three-dimensional space, even a very small detail, often need you several hours to solve the problem. 2. Increase Work EfficiencyIf you are already a designer, learning 3D modeling will allow you to create designs that showcase the benefits of your product even more. Beautiful design drawings will naturally attract more users' eyes, bring more benefits to the company, thus your leaders and colleagues will be impressed by you. At the same time, through 3D models, you can better communicate your ideas with others, which will make your workflow more efficient. 3. More Job OpportunitiesMany industries are now looking for 3D modelers, such as the booming gaming industry and the animation industry. All these industries allow you freely to create things, and once you create a popular 3D character, you will become more famous in the industry. In addition, besides your daily work, you can also work part-time and sell your own 3D models to increase income for yourself.!What are the Benefits of Learning 3D modeling 1 Where to Start Learning 3D Mmodeling?If you're a beginner and want to learn 3D modeling, you need to find a 3D software that is suitable for you to start with first. As long as you master one software, then it's not so hard for you to learn other software later. What 3D software should you choose to learn? There are too many software to choose from, such as 3ds Max, Maya, Houdini, Blender and so on. Here is an article about 9 recommended 3D modeling software, you can take a look and then choose a favorite one. Most of the software is paid, but there is also free software, it all depends on your choice. For the main knowledge, you can find online resources for self-study or attend an online/offline course.It is better that you can find a role model, such as a good 3D animator or modeler, to learn everything he does. In this way, you can have the motivation to keep going. SummaryLearning 3D modeling will not only give you an additional new skill, but you will also discover more of your creativity and talent as you learn. After the 3D modeling phase, you will encounter more challenges like rendering. Fox Renderfarm, as a powerful render farm, can give you a safe and reliable cloud rendering service to help you reduce the time of model rendering. Anyway, wish you become a good 3D modeler!