The Essential Thinking Of Roughness And Anisotropy (4)
2019-04-08
Arnold render farm | Redshift render farm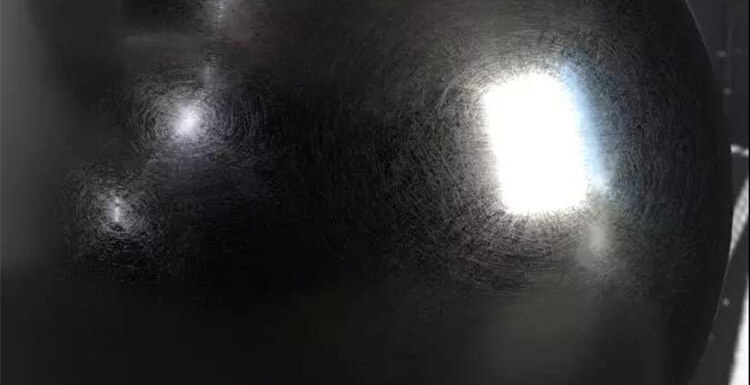 As a leading cloud rendering service provider and CPU & GPU render farm, Fox Renderfarm, published an article about "The Essential Thinking Of Roughness And Anisotropy (3)", and we have understood that the essence of roughness is bump. Then we finally have to start the theme of our issue - use roughness to restore the bump effect of the ring scratches.
Using a rendered flowmap image, use this map to perform a series of node transformations, and finally insert an anisotropy rotation channel to make the anisotropic highlights rotate for the purpose.
In fact, the essence of the flowmap is the position of the plane coordinates, and the value of XY is recorded in the red and green channels. Converting to an anisotropy rotation map is to calculate an angle by the position of a point, and use this angle to control the rotation.
The core is to use a function called atan2 (some tools have this, such as Arnold and infrastructure designer, some tools are not, such as V-ray and redshift)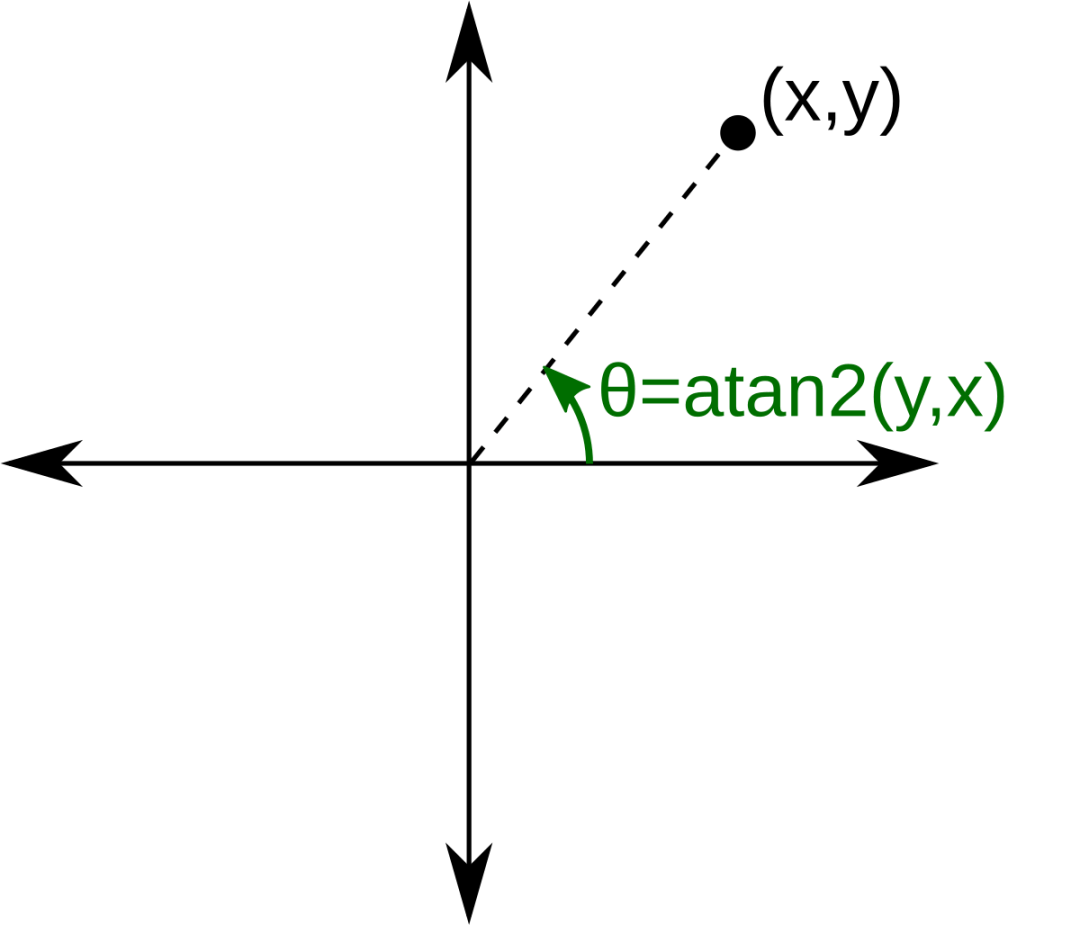 When attempting to render this effect using a non-Arnold renderer, the conversion of the flowmap to the anisotropy rotation map cannot be achieved due to the lack of mathematical tools. So I tried to use Substance Designer as an intermediate software for conversion.
The following is a screenshot of the node in the pixel process in SD. The main function is to convert the flowmap into an anisotropy rotation map.

The result of the conversion is this, it can be seen that the black and white scratches (and some of the scratches are negative, so the whole picture looks very dark):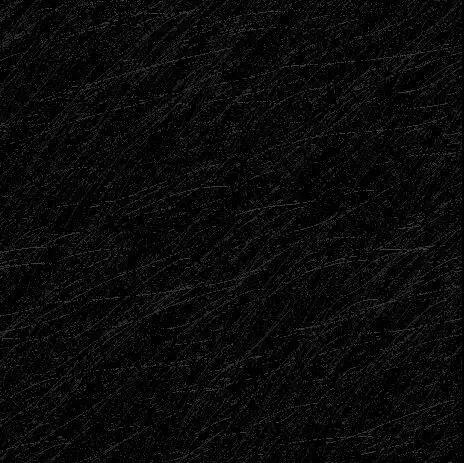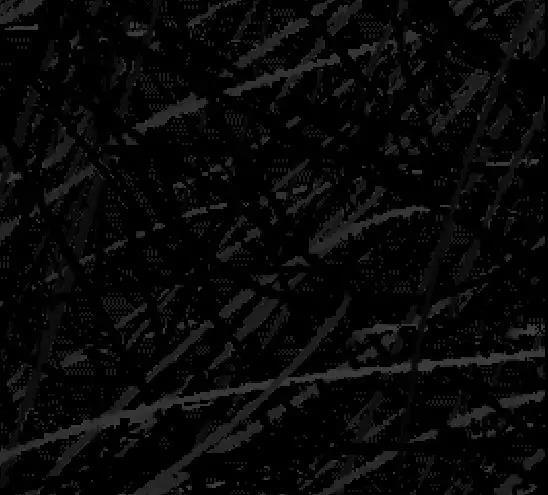 Finally, use the anisotropy rotation map generated in this SD directly, you can also render the effect we want.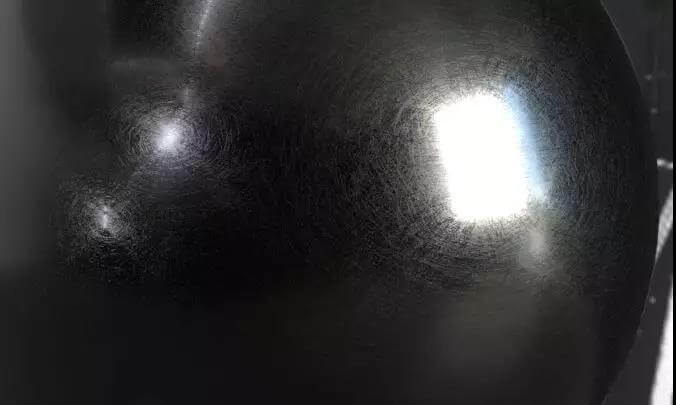 Now please follow the best CPU & GPU render farm and cloud rendering services provider to our next part: The Essential Thinking Of Roughness And Anisotropy (5).
Recommended reading
---
How to Render High-quality Images in Blender
2020-03-09
---
Top 9 Best And Free Blender Render Farms of 2023
2022-05-09
---
Revealing the Techniques Behind the Production of Jibaro "Love, Death & Robots", Which Took Two Years to Draw the Storyboard
2022-06-10
---
How to Render Large Scenes with Redshift in Cinema 4D
2019-10-15
---
Top 10 Free And Best Cloud Rendering Services in 2023
2022-06-24
---
Top 8 After Effects Render Farm Recommended of 2023
2022-07-07
---
How to Reduce Noise in Corona Renderer - Corona Denoising
2019-05-15
---
Arnold\ V-Ray\ Octane\ Conora\ RedShift, Which Is The Best 3D Renderer?
2019-04-15
---
Partners
Previous: Fox Renderfarm Supports SketchUp Pro 19.0.685 Cloud Rendering Services Now
Next: This Summer, Let The Angry Birds Movie 2 to Freeze You
Interested
Top 6 Arnold Render Farms in 2023
Arnold is a Monte Carlo ray tracing renderer that is widely used in movies. Although it was still a CPU renderer before, Arnold 6.0 and higher now support GPU rendering, previous versions did not support GPU rendering. Many software support the use of Arnold, including Maya, 3ds Max, Houdini, Cinema 4D and Katana.Arnold can efficiently calculate light transmission in CG scenes and support volumetric measurements to create stunningly realistic images. But such high-quality results often require sacrificing time, so reducing Arnold rendering time is necessary. One good way to do this is through Arnold render farms, using the Arnold cloud rendering services to greatly speed up rendering and get the job done.So here we will introduce 6 well-experienced Arnold render farms to you. The Best Arnold Render Farm - Fox Renderfarm!Fox Renderfarm - The Best Blender Render FarmFox Renderfarm is an experienced Arnold render farm that has been providing professional cloud rendering services to clients worldwide for many years. It supports the world's most popular 3D software, renderers and plugins, including Arnold, as well as Maya, Cinema 4D, 3ds Max and more. Fox Renderfarm offers a pay-as-you-go service that includes CPU rendering and GPU rendering, for as low as $0.036 per core hour, and provides a render farm price calculator to let you estimate rendering costs.Fox Renderfarm is very new-user friendly, you can get a free $25 trial coupon for signing up, and each user has their own account manager to help you with any problems you encounter. In addition, it is always committed to the CG industry, often hosting 3D rendering challenges to give CG artists the opportunity to inspire their potential and win prizes.Fox Renderfarm always puts the needs of users in the first place and constantly improves its services. Excellent Render Farm for Arnold - RebusFarm !RebusFarm - Excellent Render Farm for BlenderRebusFarm supports all common 3D applications, including host applications, as well as secondary rendering applications, such as Arnold, Maya, Blender, 3ds Max, Cinema 4D, V-Ray, Redshift, Corona and more. In addition, RebusFarm's goal is to provide the greatest possible rendering power at the most affordable price, while maintaining a service-oriented connection with our customers. RebusFarm is designed to meet the growing demand for rendering power in the 3D animation field.RebusFarm supports both CPU and GPU rendering, and offers free 25 render points to new users, and they frequently host 3D contests. Arnold Cloud Rendering Farm - GarageFarm!GarageFarm - Cloud Rendering Blender Render FarmGarageFarm is a small team of technical and 3d enthusiasts who understand the rendering needs of users because they are 3d artists themselves. GarageFarm supports most software, including Arnold, Blender, 3ds Max, Maya, Cinema 4D, After Effects, Corona, Rhino, and more. GarageFarm supports both CPU and GPU rendering. In terms of price, if you also use Blender you will get more discounts and even if not, you will be able to get a free credit trial for $25 as a new user. Garagefarm has its own CG podcast series. Maya Arnold Render Farm - 3S Cloud Render Farm!3S Cloud Render Farm3S Cloud Render Farm is a team of passionate people whose 3S means speed, stability and satisfaction. 3S Cloud Render Farm supports software such as Arnold, Maya, Houdini, Cinema 4D, Blender, 3ds Max and more. 3S Cloud Render Farm offers an unlimited number of highly configurable CPU/GPU servers to speed up rendering, while is easy to operate. The free preview render feature provides you with accurate cost and time estimates and free preview images.3S Cloud Render Farm offers a $5 free trial and an additional 15% bonus on the first deposit for new users, only for 72 hours after account registration, among other offers. Arnold Render Farm For Cinema 4D - Drop & Render!Drop RenderDrop & Render is a render farm designed for Cinema 4D (now also supports Blender). Since Arnold is integrated into Cinema 4D, Drop & Render is an Arnold render farm that serves Cinema 4D. Drop & Render supports all versions of Arnold, as well as CPU and GPU rendering. Allows direct output to the workstation and custom checks from the C4D plugin for Arnold. New users will receive a free 10€ credit after completing registration. PaaS Model Arnold Render Farm - iRender!iRender - Great Blender Render FarmiRender is a remote GPU render farm with a PaaS service model that provides high-performance machines for GPU and CPU rendering, with the goal of enabling 3D artists to have their own cloud rendering farm. It supports many software such as Arnold, Maya, 3ds Max, Blender, Cinema 4D, Octane, Corona, Keyshot, Houdini, and more. iRender offers a 20% bonus to new users if they recharge within 24 hours. SummaryThe best Arnold render farm is the one that fits your needs. If you're still confused which one to choose, try Fox Renderfarm, the leading cloud rendering services provider in the CG industry, and is offering a $25 free trial! So get it a try!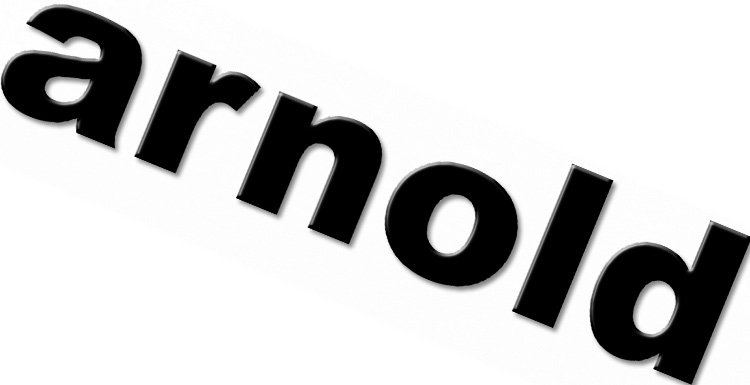 The Best Arnold Render Farm | Fox Renderfarm
Fox Renderfarm is a global technology company specialized in cloud computing services for rendering in entertainment industry. We supports most popular 3D software, renderers and plugins all over the world, like 3ds Max, Maya, Cinema 4D, SketchUp, Blender, V-Ray, Redshift, Corona, and more. Supported internal and external plugins for 3ds Max, Maya, or Cinema 4D are integrated to our Arnold support. GPU & CPU rendering are both available in arnold render farm. Fox Renderfarm fire up thousands of rendering nodes instantly, high availability, no waiting necessary, easy to use, refers to MPAA security standards, also a flexible render farm pricing for you. The more reason you choose us in arnold render farm are below: - The partner of Oscar winning production teams. - With Hollywood level production experience for years. - 24/7 Live customer care & technical support. - Response time: 10-15 mins. - Contact available via Skype/Email .- As low as $0.036 per core hour.- Volume discounts available up to 50%. Fox Renderfarm has an outstanding team with over 20 years' experience in CG industry. Team members are from Disney, Lucasfilm, Dreamworks, Sony, etc. With professional services and industry-leading innovations, they serve leading special effects companies and animation studios from over 50 countries and regions, including two Oscar winners. In 2015, Fox Renderfarm formed a global strategic partnership with Aliyun (Alibaba Cloud Computing) to provide global visual cloud computing services. Get $25 free trial to register and rendering your artwork online with the best cloud rendering farm now!
Arnold for Maya Tutorial: How to Render Wireframe
When making some work, we need to render some special effects, such as only showing the wireframe of the model. In this article, Fox Renderfarm, your best cloud rendering service provider, will show you how to use Arnold for Maya to render the mesh, show the model in wireframe or show the individual wireframe alone. Arnold rendererFirst, you need to modify the settings in the Arnold renderer, and then open the Hypershade to select the shader aiWireframe, the shader that implements the wireframe.!Arnold for Maya Tutorial How to Render Wireframe aiWireframeLet's look at the properties of the aiWireframe shader, the detailed values:Edge Type is divided into Polygons, Triangles, Patches;Fill Color: This is the colour of the entity of the model itself. After testing, this node is connected to SurfaceMaterial for transparency and masking, but it has no effect, so, the node should be able to accept RGB information. About the LineColor the LineWidth, shown as below,!Arnold for Maya Tutorial How to Render Wireframe Settings of aiWriteframe The setting of this material is used as backup content for later use. We use this node as transparency information, to link the rendered material transparency node. We add the basic Arnold shader aiStandarSurface to the model to be rendered, and we can choose to adjust the colour in the basic shader.The key step is to connect the aiWriteframe shader we made earlier to the Opacity node of the basic shader.!Arnold for Maya Tutorial How to Render Wireframe aiWriteframe link transparent nodeNext, we need to remove the Opaque node from the basic attributes of the model. A model can easily adjust the Opaque node in Arnold. But if there are many models, it will waste a lot of energy and time to adjust each model in turn.In Maya, you can adjust multiple model attributes at the same time through the attribute bar.!Arnold for Maya Tutorial How to Render Wireframe Remove Opaque in the attributeThe method of batch adjustment of model attributes is in the AttributeSpreadSheet of GeneralEditors under windows. The detailed selection of the attributes of the model is to render the first AIOpaque in the Arnold window, and then click to enter 0. 0 is off and 1 is on here.!Arnold for Maya Tutorial How to Render Wireframe Modify model properties in bulkLet's take a look at the test results. The picture on the left is the rendered reb colour effect, and the one on the right is the effect with channels.!Arnold for Maya Tutorial How to Render WireframeSo, regarding the grid now that it can be displayed transparently, how to achieve a mask effect that blends transparency and opacity?First, use the same method to make the first shader, and then use Maya's most primitive basic shader: surfacesShader, this can control the masking effect very well, we use the made aiWireframe to link the Out Color of the surface shader so that we can achieve the transparency effect of the mask.!Arnold for Maya Tutorial How to Render WireframeYou can see the masked transparency effect below,!Arnold for Maya Tutorial How to Render WireframeBasically, this is how it is made. Of course, you can also use this method to make other effects. Fox Renderfarm hopes it will be of some help to you. As you know, Fox Renderfarm is an excellent cloud rendering farm in the CG world, so if you need to find a render farm that can help you render Arnold or Maya faster, you can try Fox Renderfarm, which is offering a free $25 trial for new users who sign up!